Car meets are a dime a dozen in 2023, and we've been blessed to see a majority of them in all of their best forms. From SEMA to Concours events I've had an absolute blast over the last decade both working and enjoying these types of experiences, so it's tough to get excited about a small cars and coffee event, However, this event reminds us of the core essence of this culture – it's all about the people.
We've been blessed to not only get to know @taied_up who is the Creative & Marketing Director at Champion Porsche, we also are thankful to have friendships with @kfletchphotography and @futureboosted_matt who are both amazing digital creators for the champion team.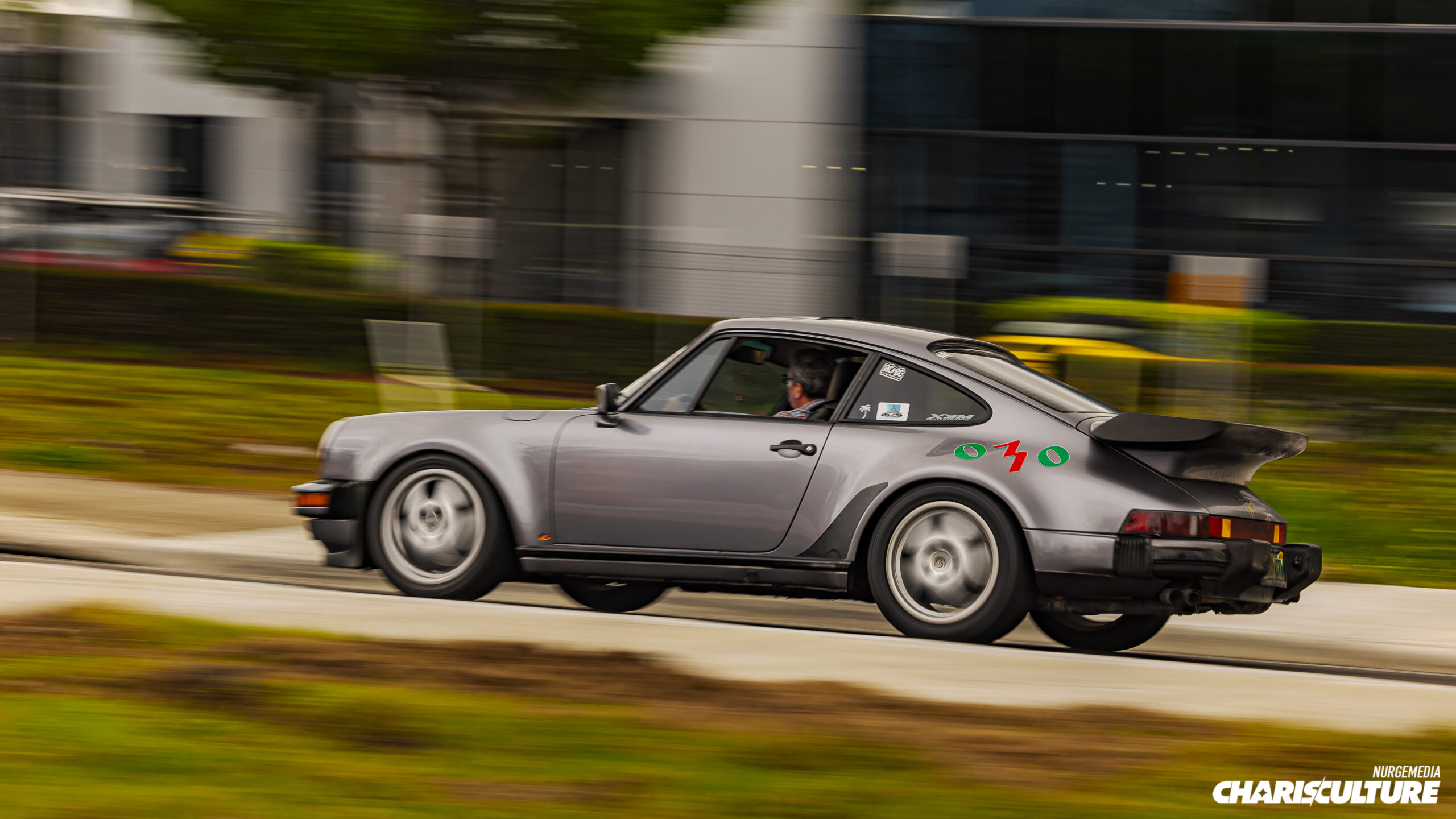 One of our favorite things to do at the event, which you may have seen as our calling card is getting action shots! Steve has always been a thrill seeker so he has no issue making his way onto the streets and finding the magical spot and capturing the vehicles coming into the event. We found this particular spot to be a fantastic place to get the cars rolling in.
It's one of the benefits of always arriving early to events ( Aside from the better parking of course! ) Getting shots of the setup and capturing these beautiful vehicles before the influx of people is always key to getting the right diversity of content that really tells the story of these meets.
If the event starts at 10 am we like to get in around 7, it's always nice to take it all in before the chaos and get shots that are pretty much guaranteed to not exist anywhere else. If you enjoy shooting any type of event automotive or not, try to find time and get to your designated location earlier than anticipated and shoot around, you'll find a much better story to be told through your photography.
I really wish the weather was better because I was excited to bring my supra out but the rain was just too much near my house and given I live about an hour away we weren't even sure if the event was still going down, but as the cars started trickling in it seemed as if the weather held out just for us, and it pretty much did. I also have PTSD from driving my car on drag tires in the rain and yeah, I don't plan on doing that again purposefully :)
Of course, it's at Champion Porsche so Porsche is the centerpiece but there are always a variety of vehicles that make their way and stand their ground amongst the german giants which are always fun to see.
Before we knew it, the area was packed with awesome cars and the weather wasn't an issue, granted it was pretty windy, but hey it's Florida so its a nice change of pace, and ill always take what I can get as long as it doesn't include the blistering heat and humidity which make up most of the time spent outside.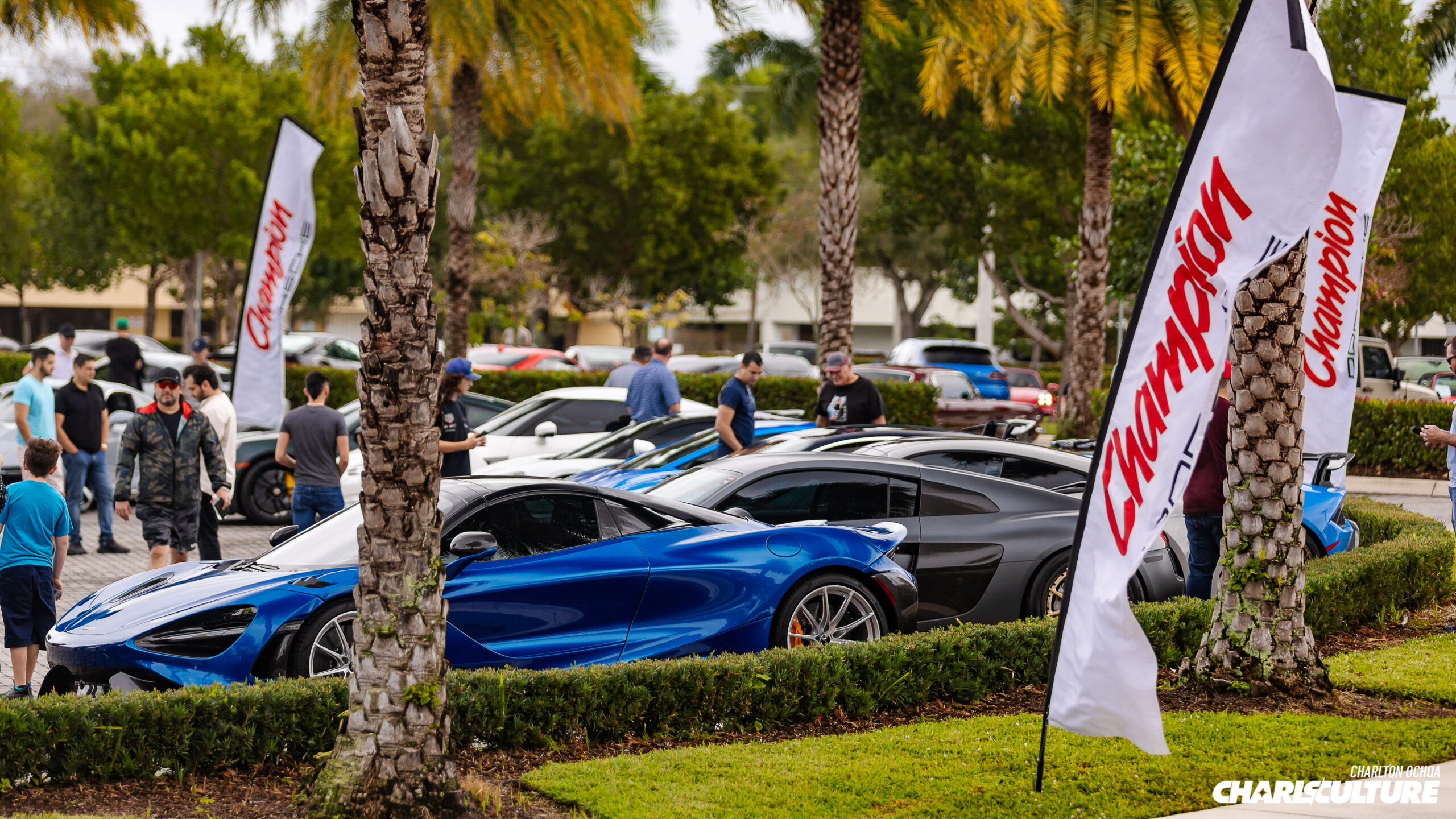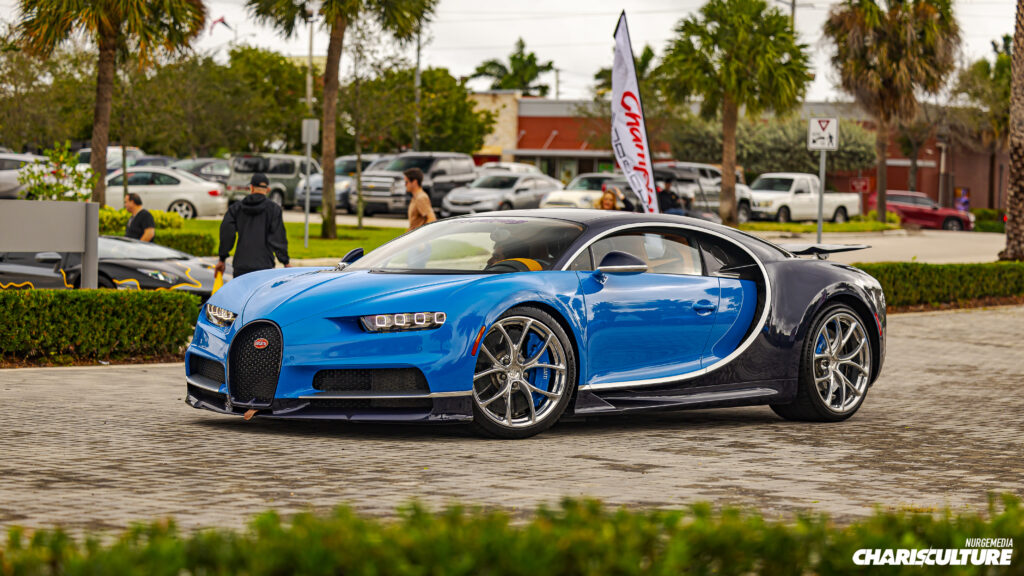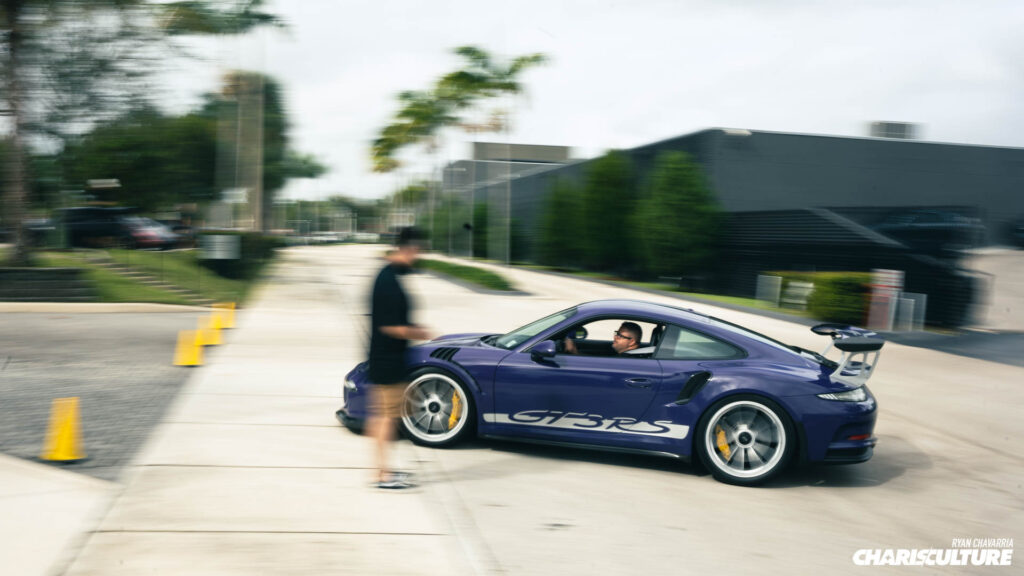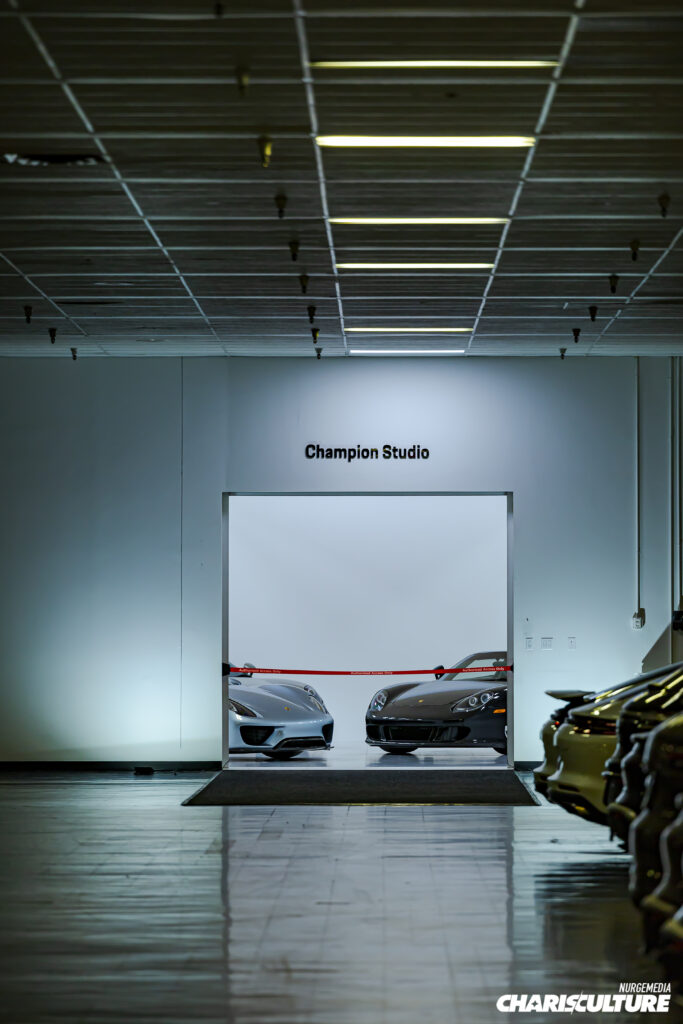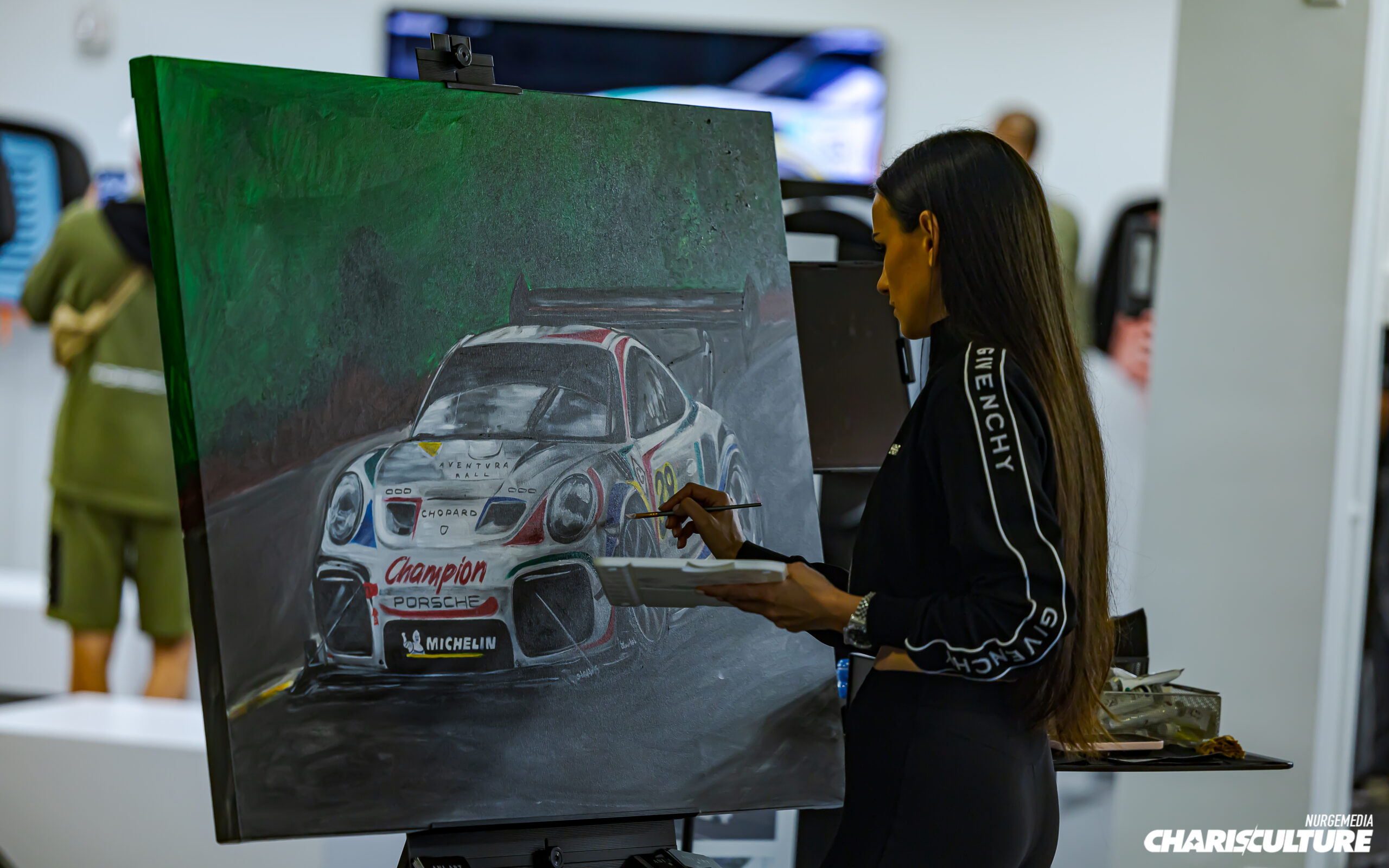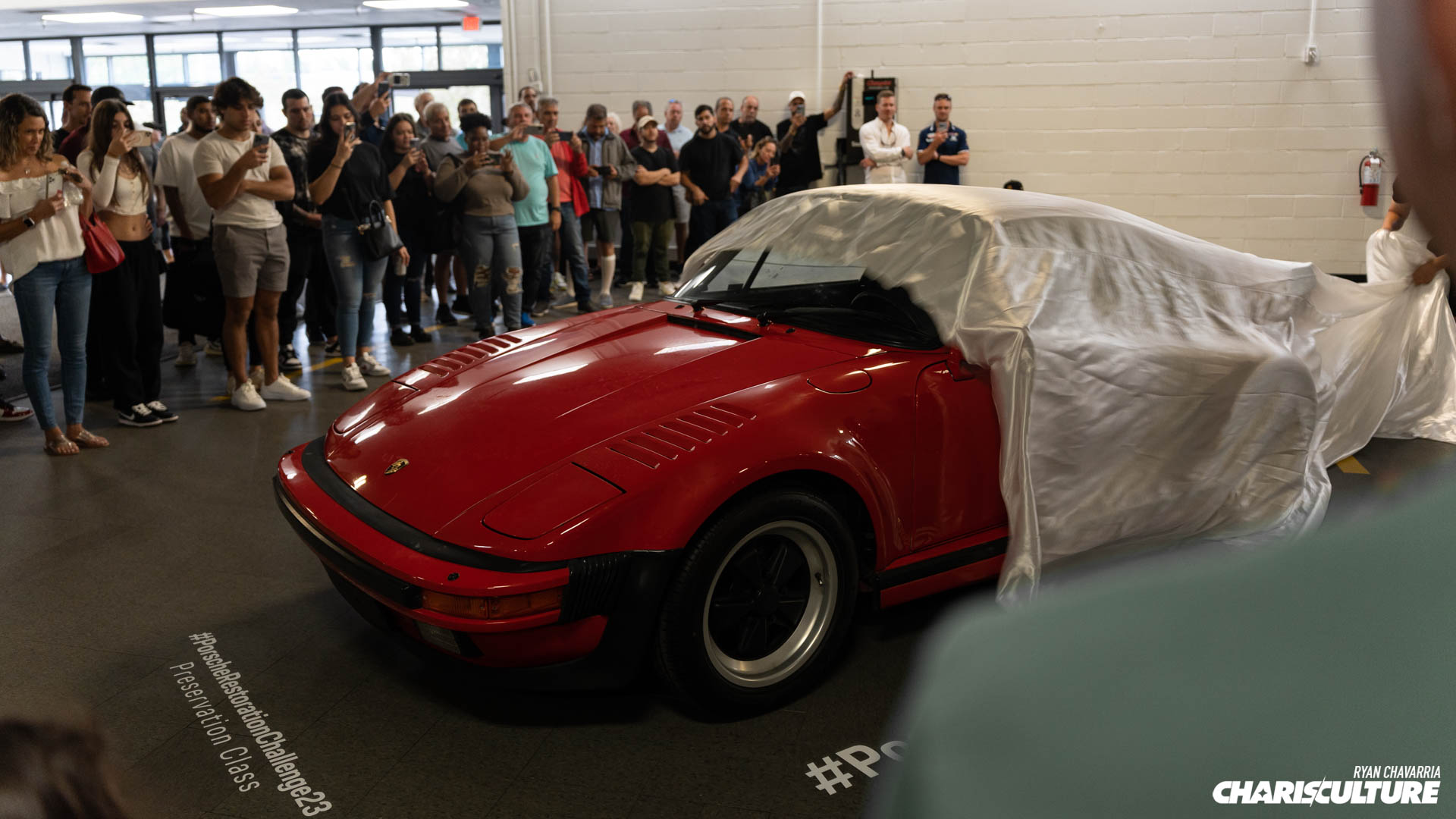 Although the show is outside, when you make your'e way inside you find your self either getting some amazing coffee or staring at an incredible inventory of vehicles.
On this particular day, they revealed their latest project for the 2023 Porsche Restoration project, which Champion Porsche also won in 2022 with a 1989 Porsche 911 ( 930 ) representing the East coast. Its a fascinating project and I highly suggest researching the challenge, you can learn more about it on the official Porsche website.
This year's challenge will be judged in three categories: Preservation, Restoration, and Individualization. As you can see Champion is entering this vehicle in the Preservation category and we are beyond excited to see the outcome.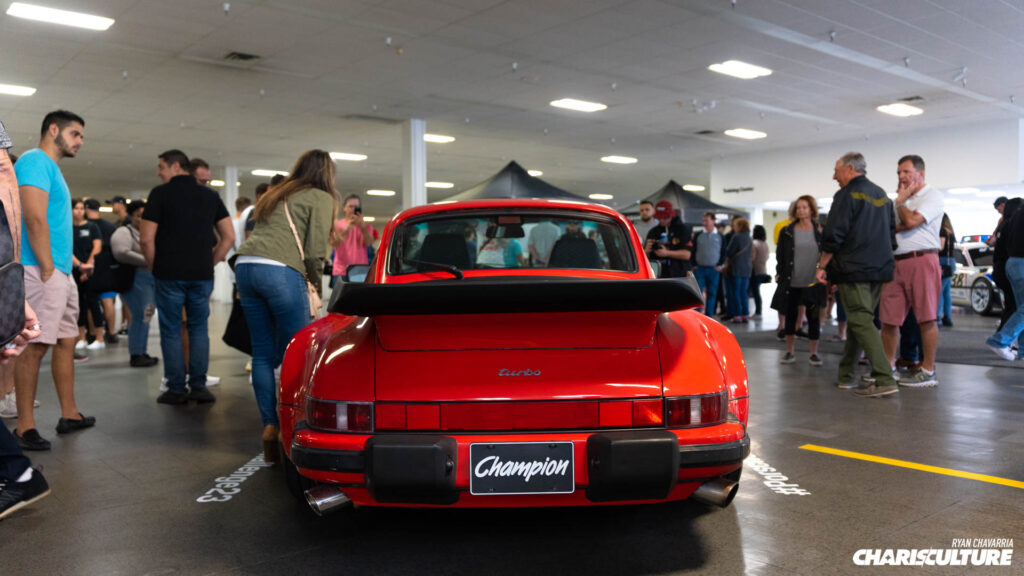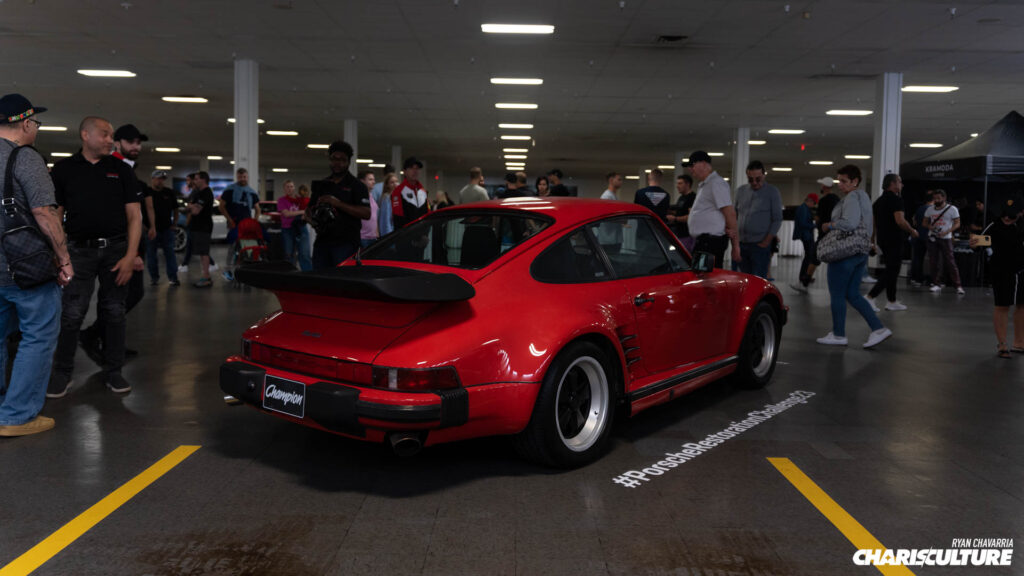 The slant nose will take on another challenge in this year's preservation class, and we are excited to see how it progresses. Another personal dream car for me ( along side a GT3RS of course ), hopefully, one day I can add one to my garage.
As usual, it was a fantastic event, and although it makes me rather sad it's only once a year, that same reason makes it even more exciting for the next one. Hopefully, the weather is better next time and I can finally be on the other side of the camera for 2024. Thank you to everyone at Champion Porsche for an amazing event and for always making our team feel at home.