For a FULL gallery visit our Flickr album Here
Being part of these annual events is really starting​ to establish the brand. At first, there are so many random shows you go to, so many cars you shoot, just trying to make a name for yourself. After a while, though the crazy schedule still exists, looking forward to certain events year after year bring a sense of balance to what we do.
This time around, we find ourselves back at the Homestead air force base with Bill Adam and an incredible group of people putting on a car show for the local air force base. We get to surround an F-16 with some of our favorite cars, and if that isn't cool enough for you, then maybe this part of the internet is not for you.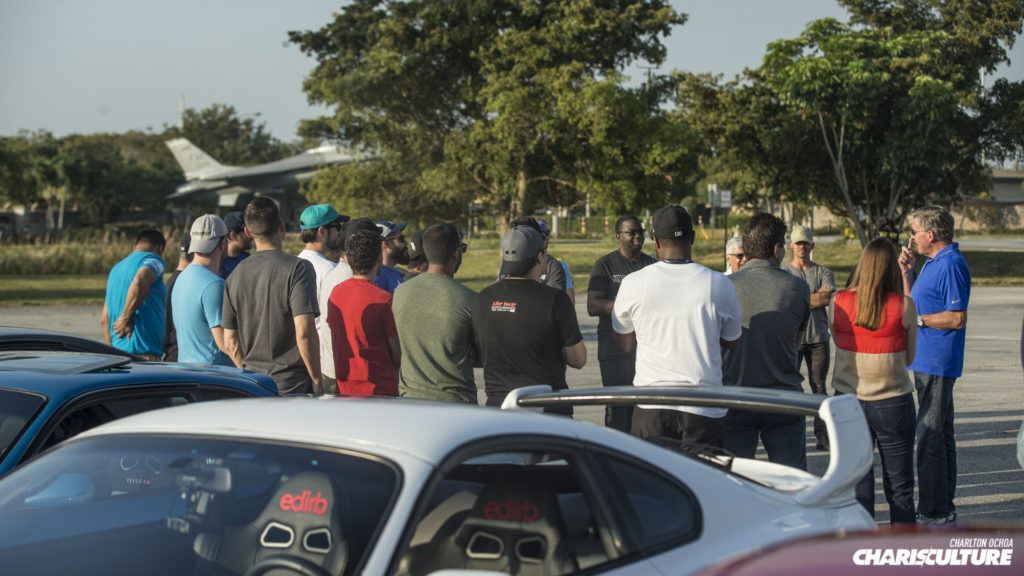 As usual, it was an early start, and we kicked it off by having a group meeting in the parking lot across from the base. Bill Adam spoke a bit to everyone who joined us on that day, expressing his gratitude and talking about the history of this event and what it means to our air force.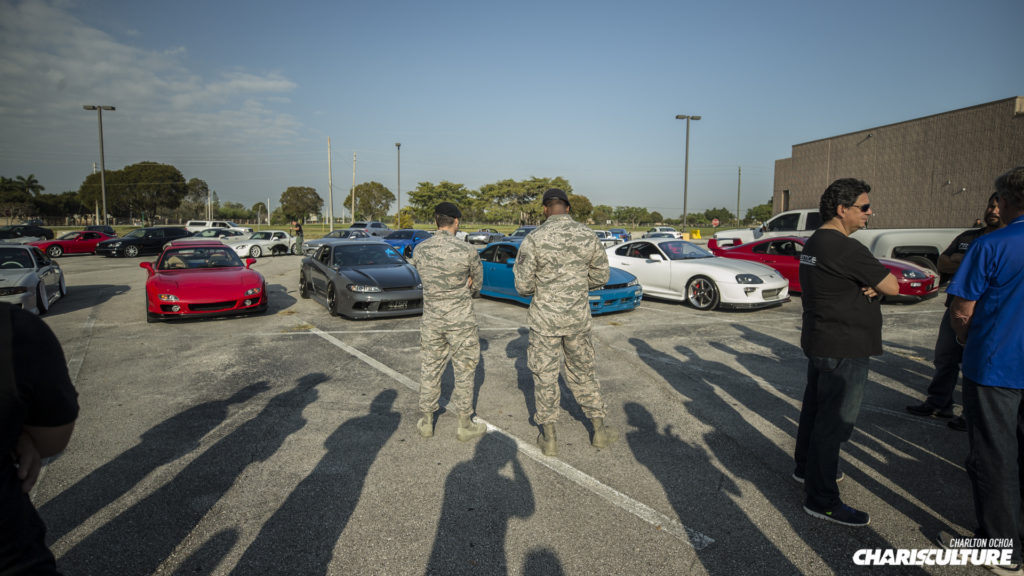 The military police came out to escort us into the base; however, prior the roll-in, the few who came out to help us in got to enjoy some time with the cars, as they had to make sure all of the vehicles passed a safety inspection.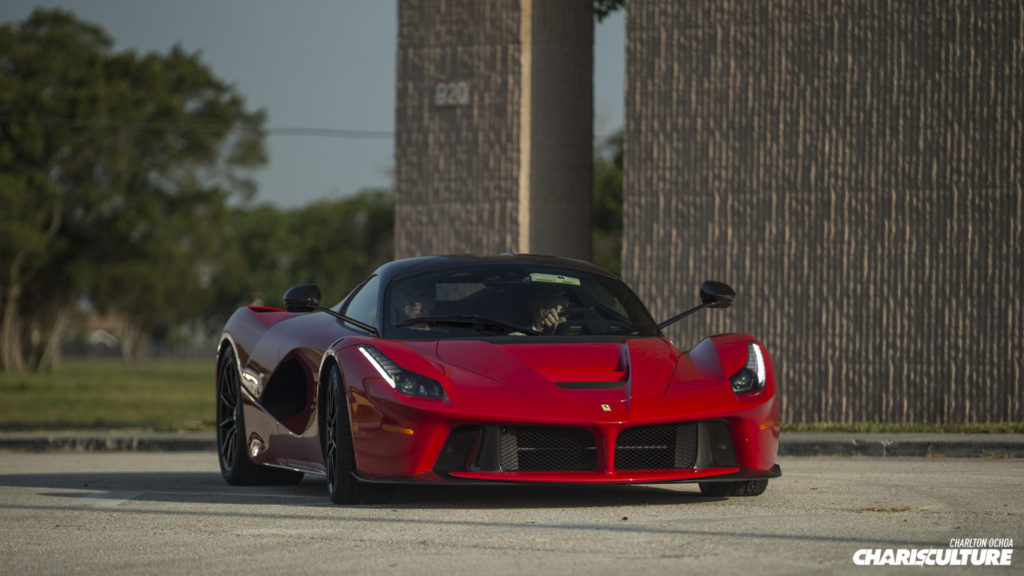 With everyone involved in the event, we had a variety of people offer their time and cars for the air force. From this beautiful La Ferrari to cars straight from Japan, the diversity of the car culture was on full display – the only way it should be.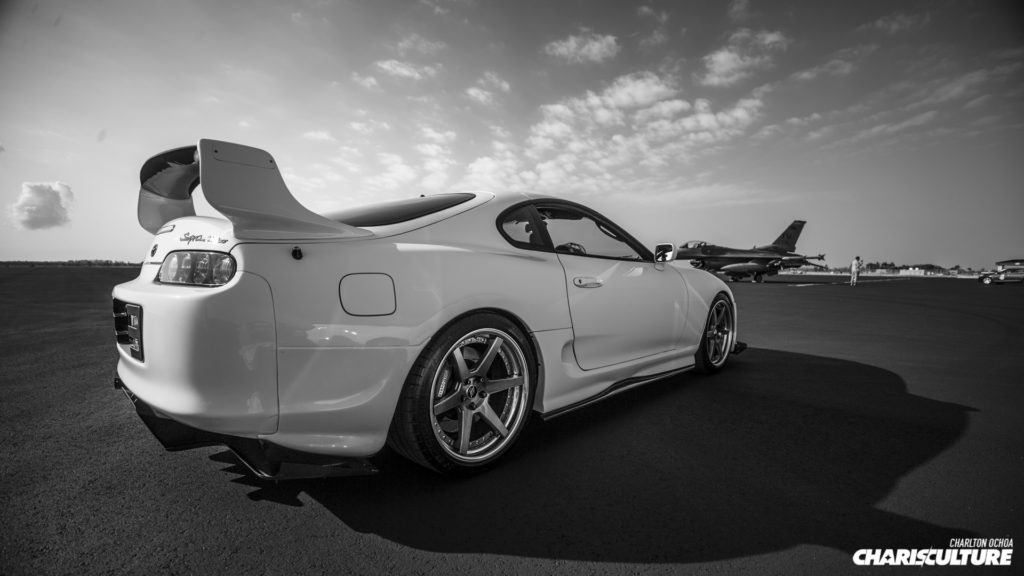 Not only was it amazing to be a part of this event for the second year in a row, but to be able to bring some of our friends who share the same passion for cars we do and seeing the look on their faces after being able to park their cars​ next to an F-16 and share their builds with the people on base who sacrifice their lives for our nation, is something that will never be forgotten.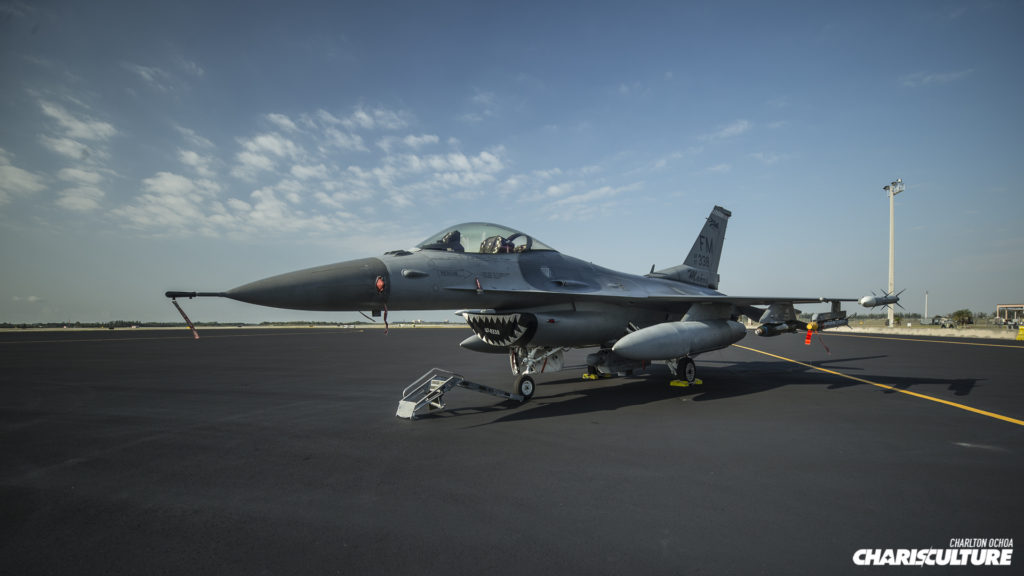 When it comes to raw power, it doesn't get much crazier than this. All I can say this, I hope I am never on the side that this beast or any of its relatives are looking for.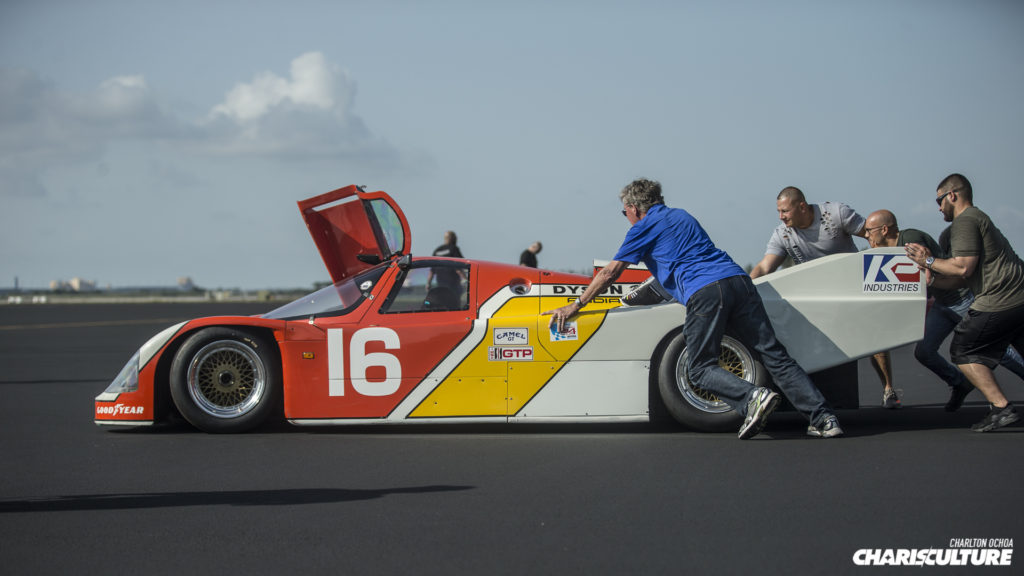 And it wasn't just your average street car. Thanks to Bill Adam, this Dyson Racing Porsche 962 made its way onto the airfield. Unfortunately, it couldn't be turned on, so we had to put together a crew of willing members to push this thing into position.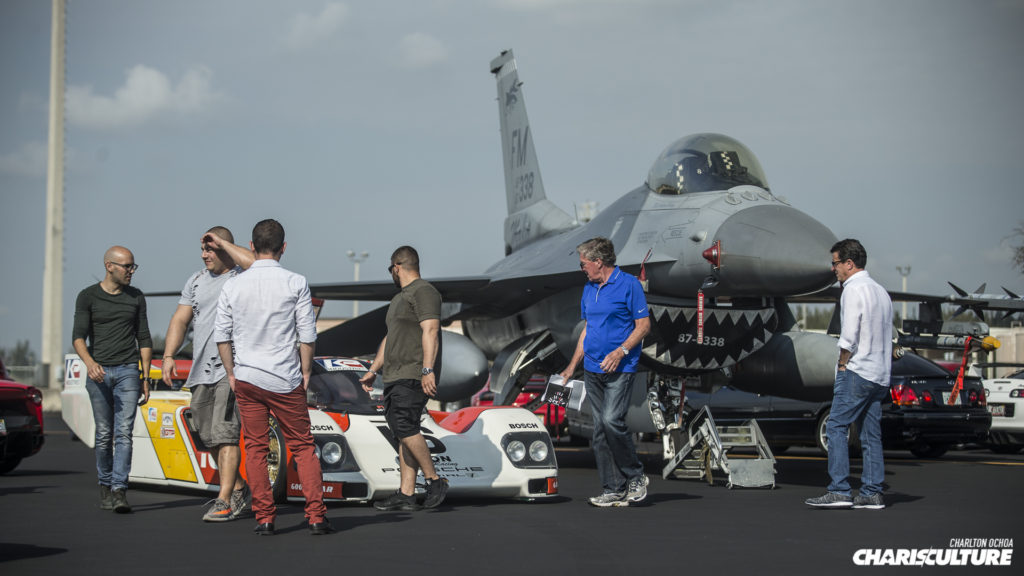 And as you can see, moving a race car with a locked diff isn't exactly the easiest task. But, you just gotta put your hands on a car that many will not even get to see in person, and push it into position next to one of the most iconic fighter jets of all time.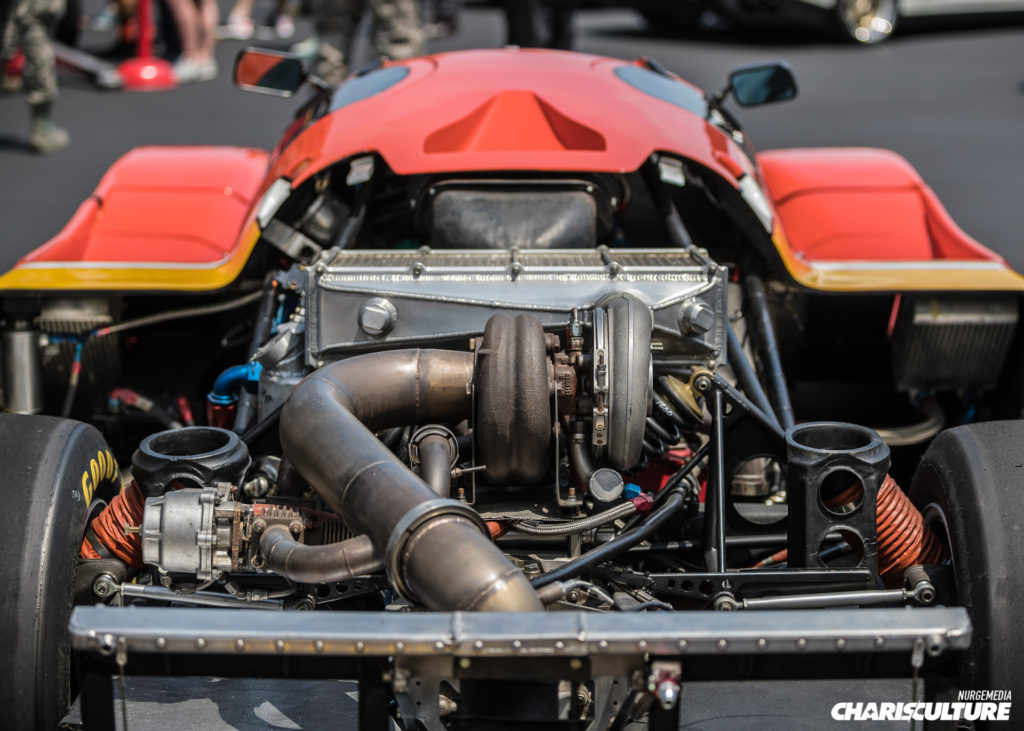 I will probably never be able to express the gratitude for the blessings we have.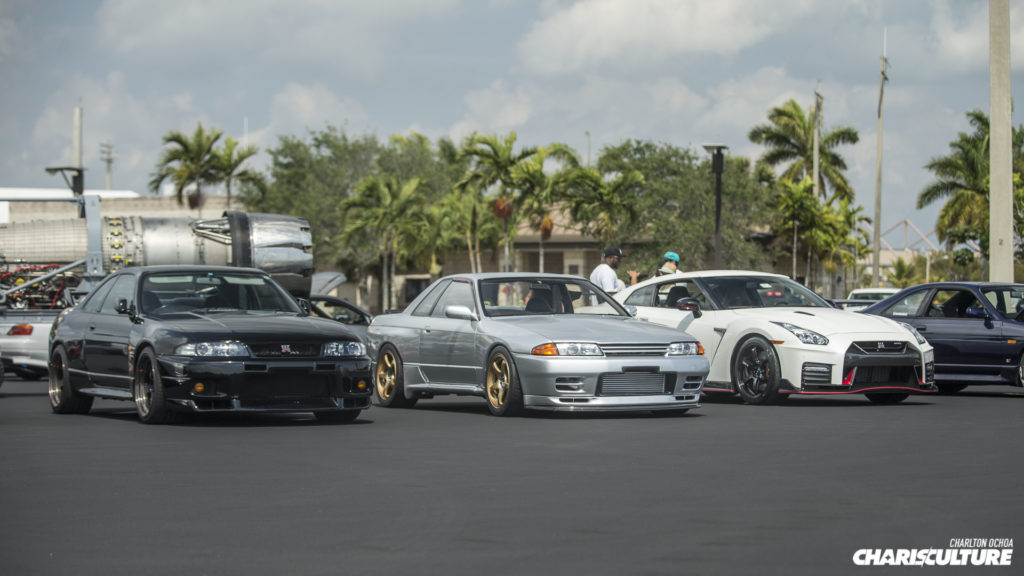 Unfortunately, we were missing the most infamous Godzilla of them all: the R34 Skyline. However, the air force recipients were able to get a glimpse at some Nissan evolution all within a few feet of each other. It's crazy how years ago, we would be drooling over these cars at first sight, and now (not that they don't deserve it) we are around them so often, it's become normal.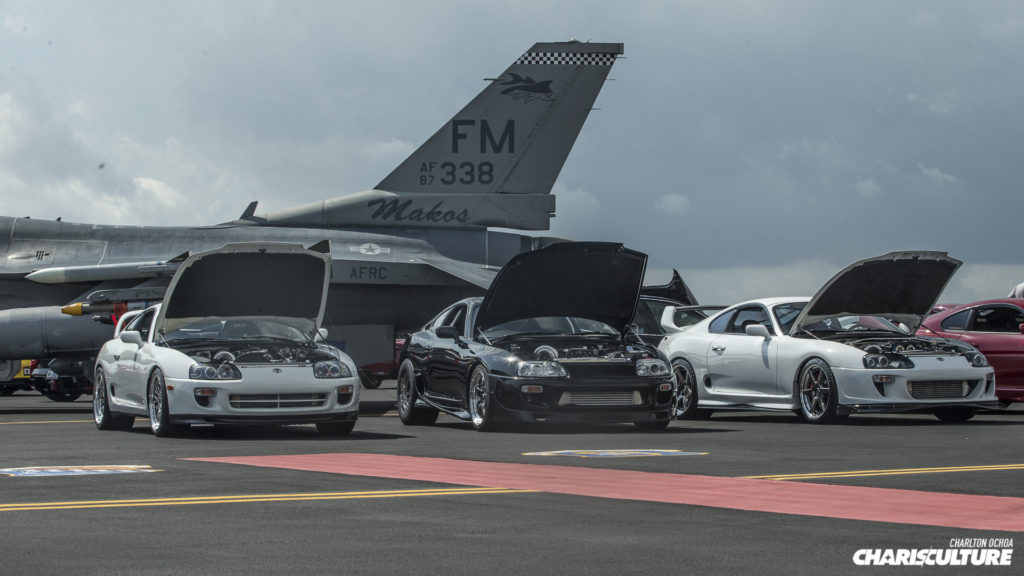 As a Supra owner myself, I had to make a few calls but I was able to get some good friends of mine out to the show. And in this picture alone, there is slightly under 3,000hp in 2jz power.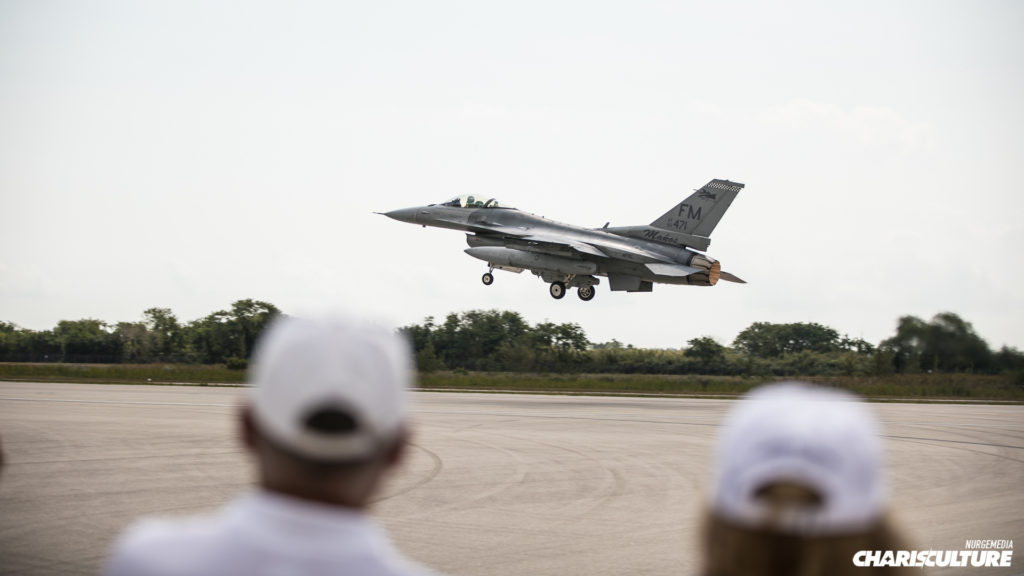 Under normal circumstances, being around such a heavy hitter line up of cars would be the main attraction, but, of course, we had to set the bar slightly higher than that. Around mid-day, they took us right up to the flight line where we were able to be within 50 feet of afterburner takeoffs.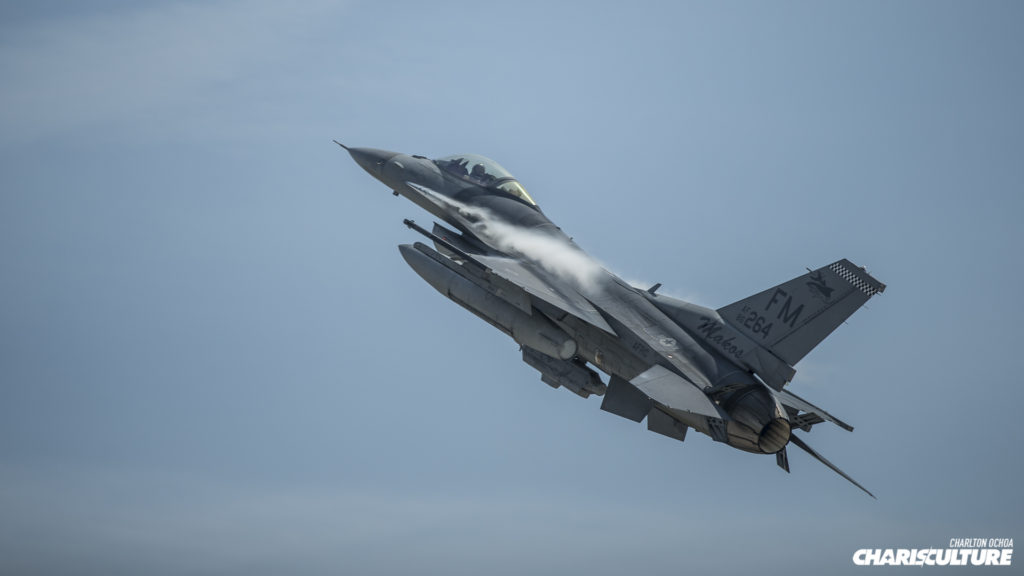 There is no better way to put it than these machines made my soul shake. The roar coupled with the vibration within all of my organs as the F-16 flew by was one of the most incredible sensations I have ever experienced.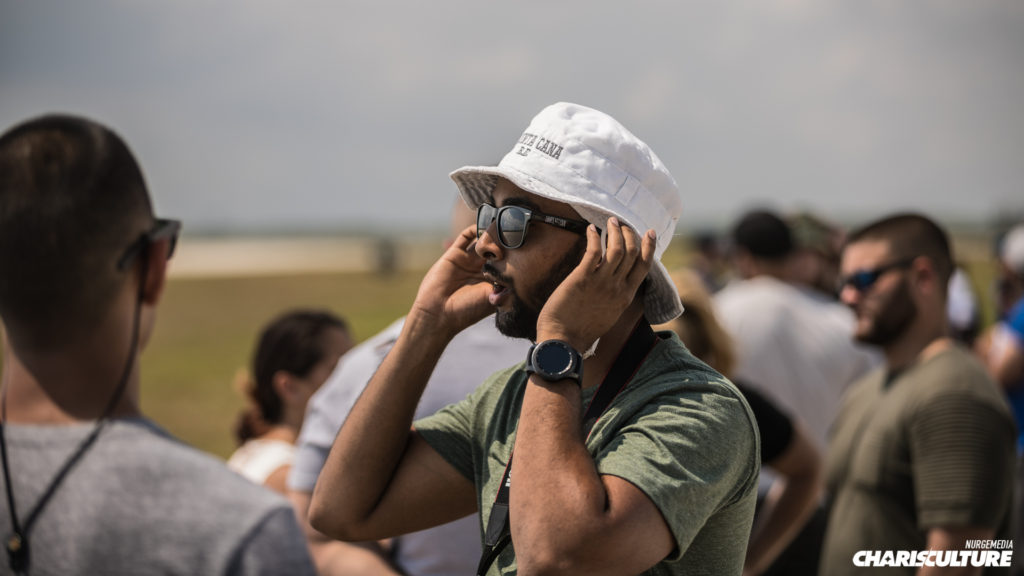 And as you can see, our friend Dylan felt the same. Capturing other people's faces and reactions was almost as fun as the experience itself.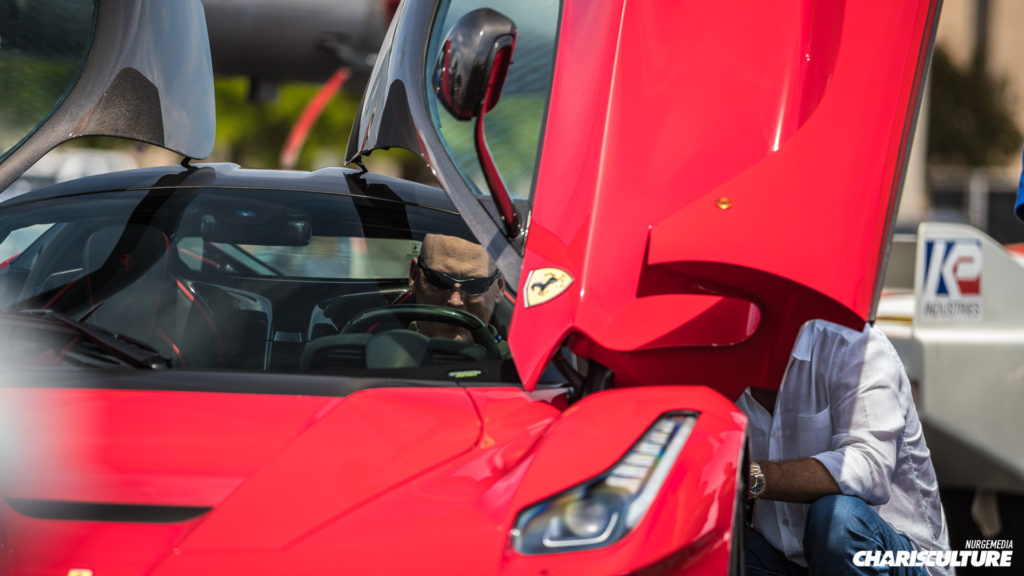 From sitting in the cockpit of an F-16 to putting the body through stress that requires a lifetime of training, to being behind the steering wheel of a limited edition 1/499 Ferrari La Ferrari, I think it's safe to say the colonel has one of the best jobs in the world.
Our soldiers in uniform had a blast checking out some of the best builds South Florida has to offer,
and we are very proud to be able to give back anything we can to them.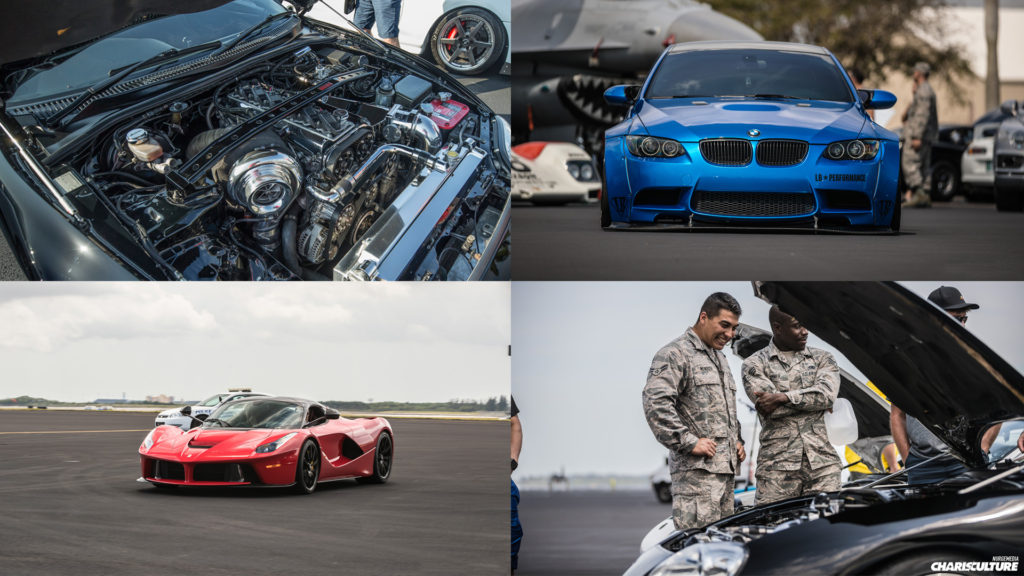 It may not seem much to many, but seeing the smiles on their faces and having discussions with them about their own car passions is so satisfying. Sure, we are all human, but you don't realize how good you have it until you understand the incredible amount of men and women who give up their lives to protect our nation.