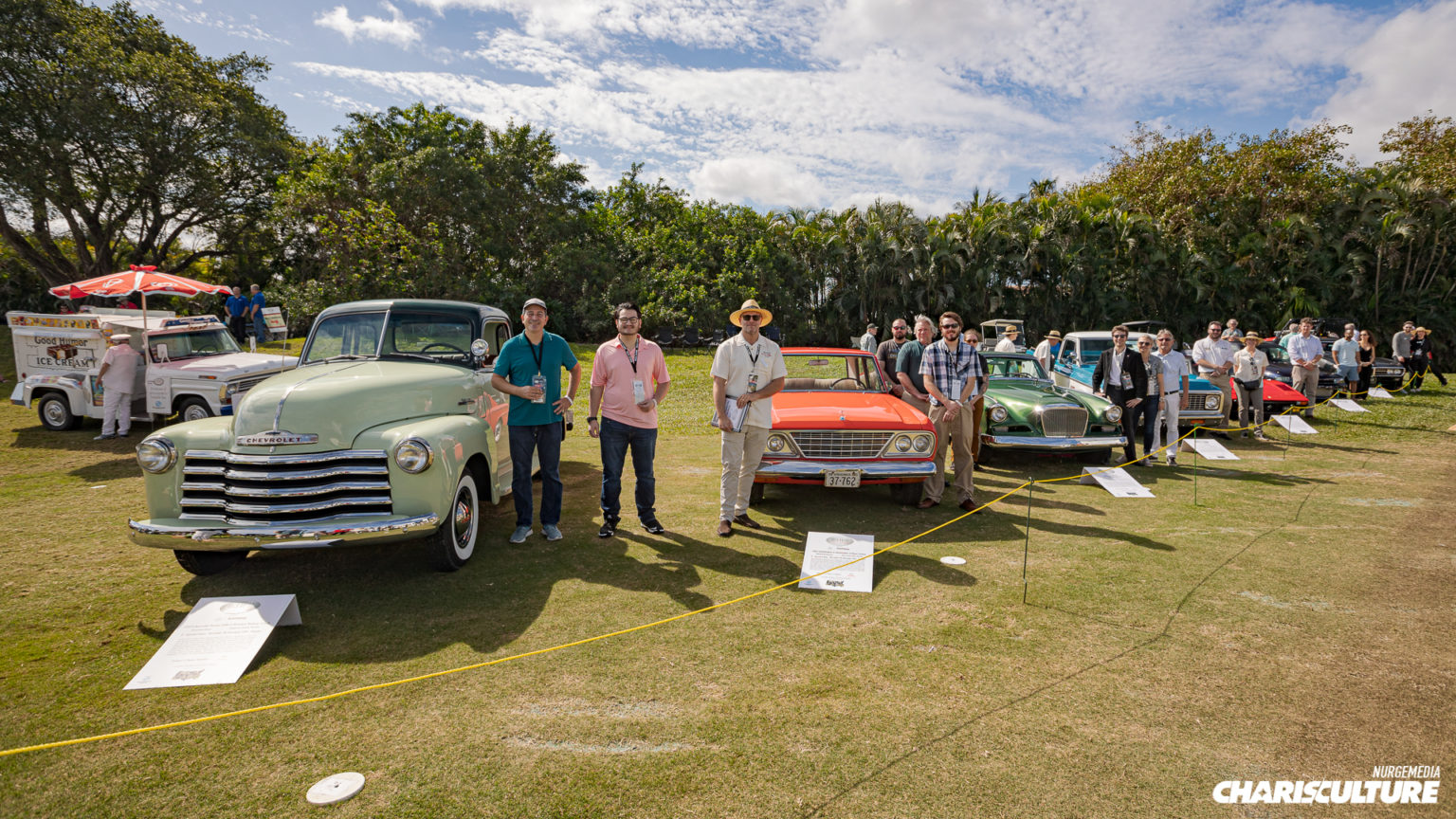 Late last year Jason Wenig of The Creative Workshop told us about the Boca Raton Concours d' Elegance's upcoming 30 Under 30 category. Apparently Jay Leno implored that they get younger people involved in displaying their vehicles. The Boca Raton Concours council set out to gather several automotive enthusiasts under 30 years of age and under a budget of 30k in restoration dollars from all over to participate. Since Jason is also a member of the RPM Foundation and champions all things automotive he asked me if we knew anybody that would be a good fit for this new category.
Over the years we've met some amazing people and some amazing builds from all walks of life. When posed with this request, what better candidate then someone from the tuner world to round out their selection. Without hesitation we recommended our good friend Dylan Ramjohn (@nismobuck) and his beautiful Nissan Skyline R33 GTS-T.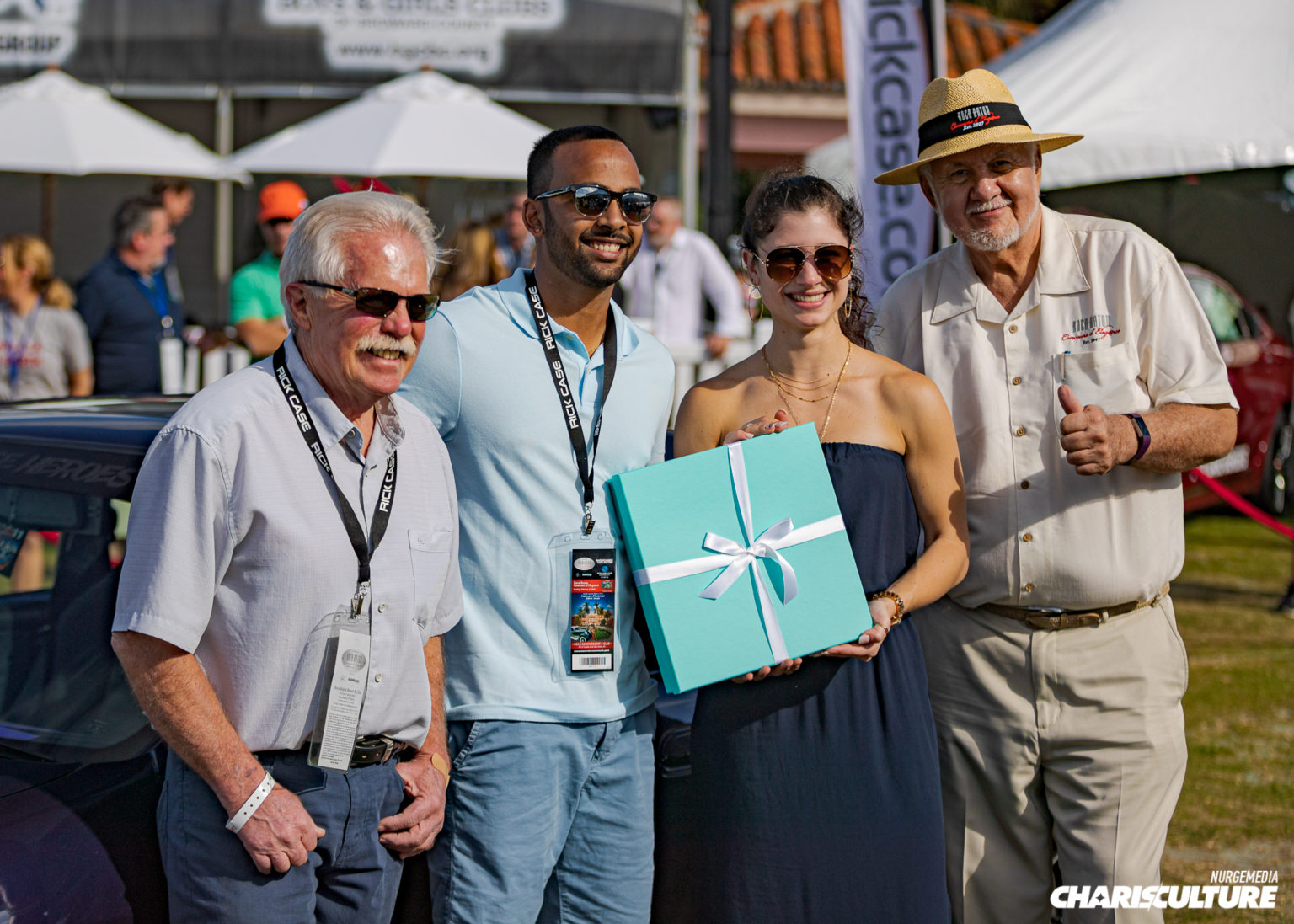 Over the last few months Dylan has worked tirelessly to ready his car for the Boca Raton Concours 1st ever JDM vehicle. The day before the Concours Dylan was asked to speak on a panel with fellow 30 Under 30 entrants. The panel spent time discussing what's next for the restoration / preservation of these vehicle and why these "not-so-new" vehicles are becoming the new classics. We're reaching an interesting point in time where the cars of our youth are becoming more attainable. I still love the ancient classics of several decades ago but there's a certain affinity for that car on the poster hanging on my wall as teenager.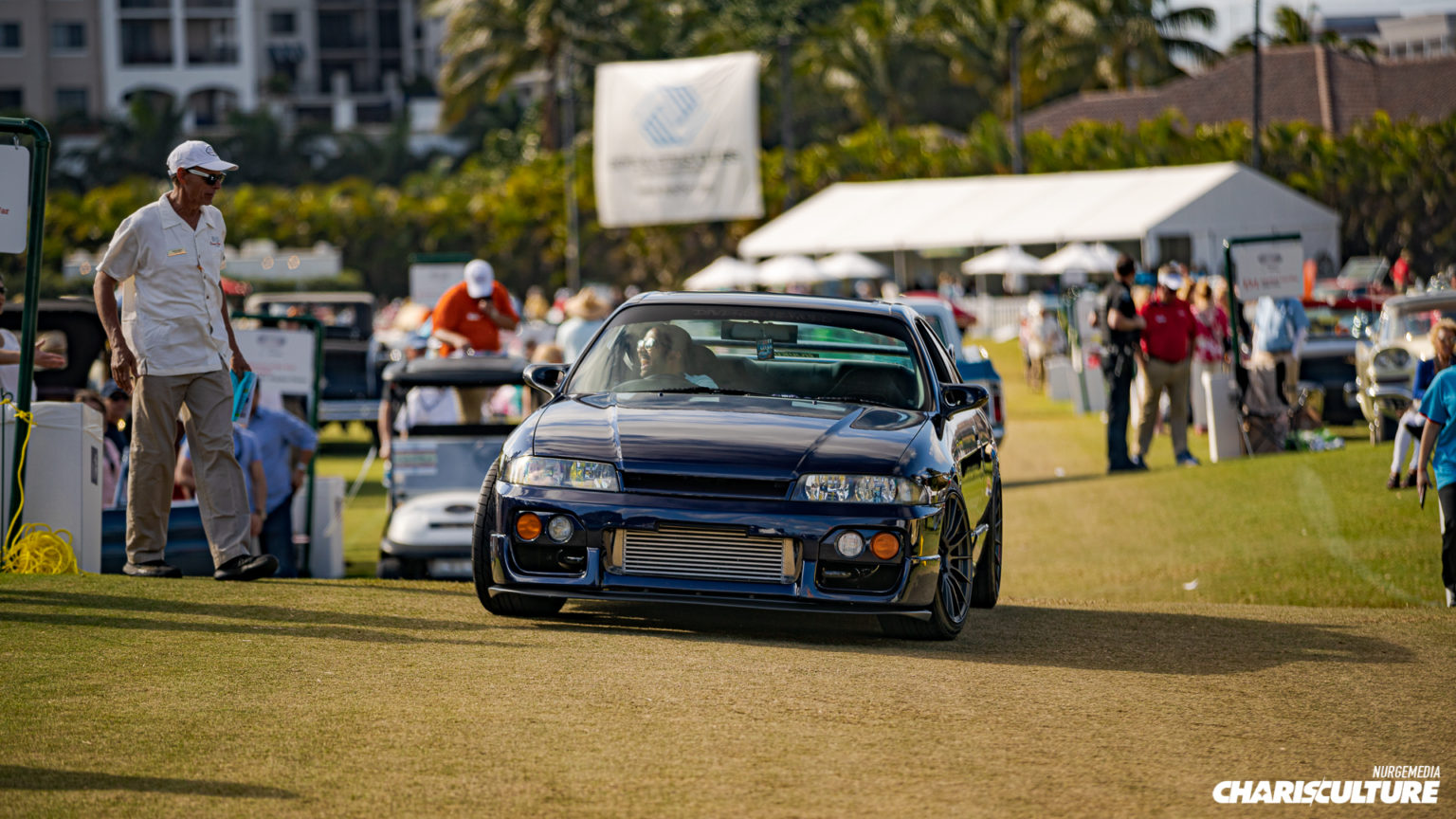 With the advent of the internet and video games games like GranTurismo the unattainable dream car began to shift from exotic Ferraris and Lamborghinis to unheard of Japanese vehicles like the Skyline. I remember seeing all types of cars I had never heard of in GT. Then it was off to the internet to find out more. People 10+ years younger than me are born into this wealth of info and of course The Fast and the Furious juggernaut exploding car culture into the stratosphere.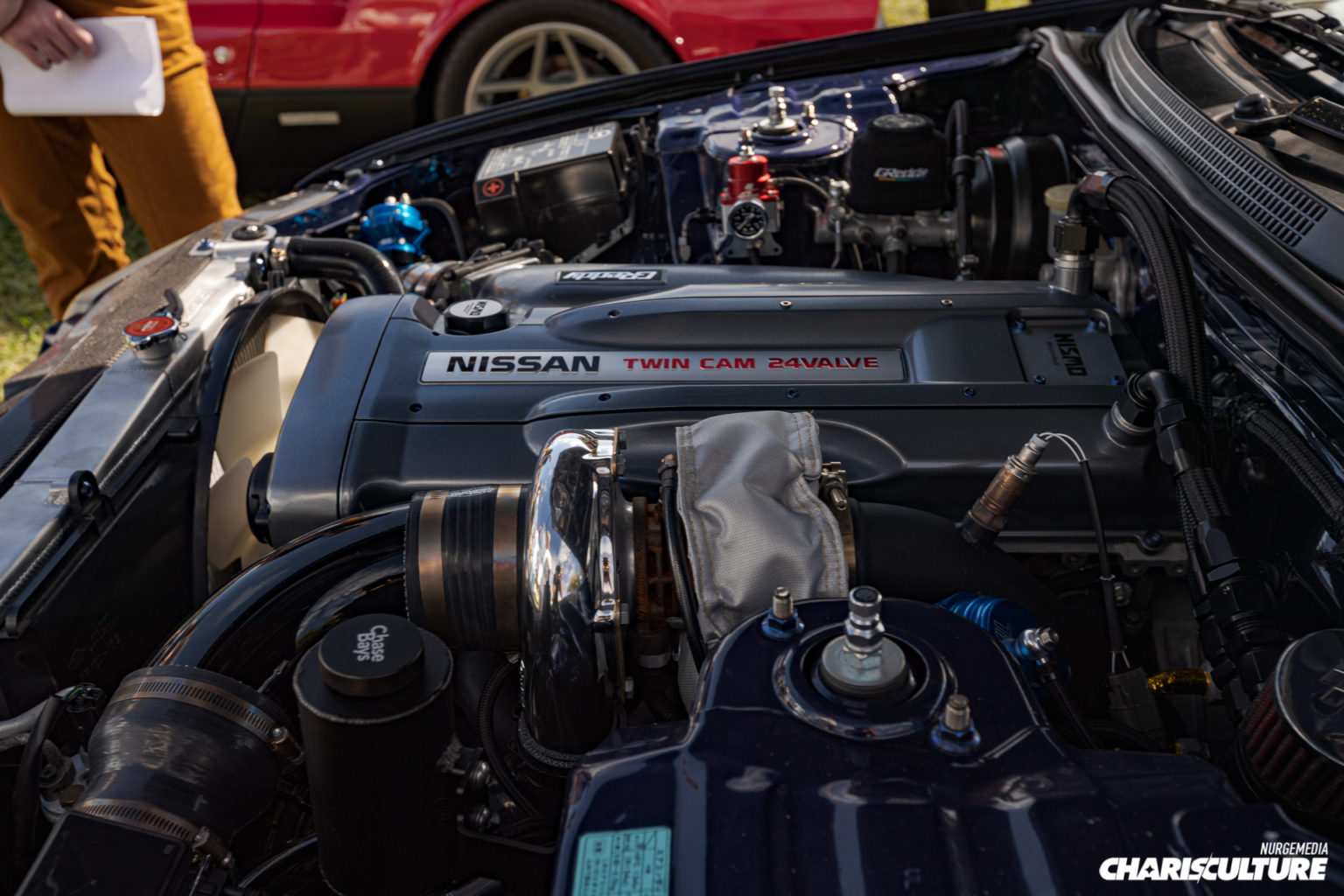 This is where things are going. I don't doubt that we'll be seeing E30 BMWs and other 80 era vehicles at concours events like this in the near future. The level of care that I've personally seen in my friend's cars and people I meet at events just blows my mind. The younger generations are getting older and the torch needs to be passed. Dylan is the perfect example of that. When you look at the painstaking level of detail he's applied to his vehicle you can tell that he's passionate about what he's doing. The knowledge he has about his vehicle is incredible. Ask him anything, he'll tell you whatever you want to know.
During the Concours I was able to capture Dylan in action during the judging of his car.  For those that are not familiar with a Concours event, the owner must present their car to the judges. Dylan was right at home discussing the ins and outs of his car. One of the other interesting things about car culture is that even though his Skyline was the youngest car on the show field, the conversation is still the same as talking about a car from the 20s. Ok not completely the same but you know what I mean.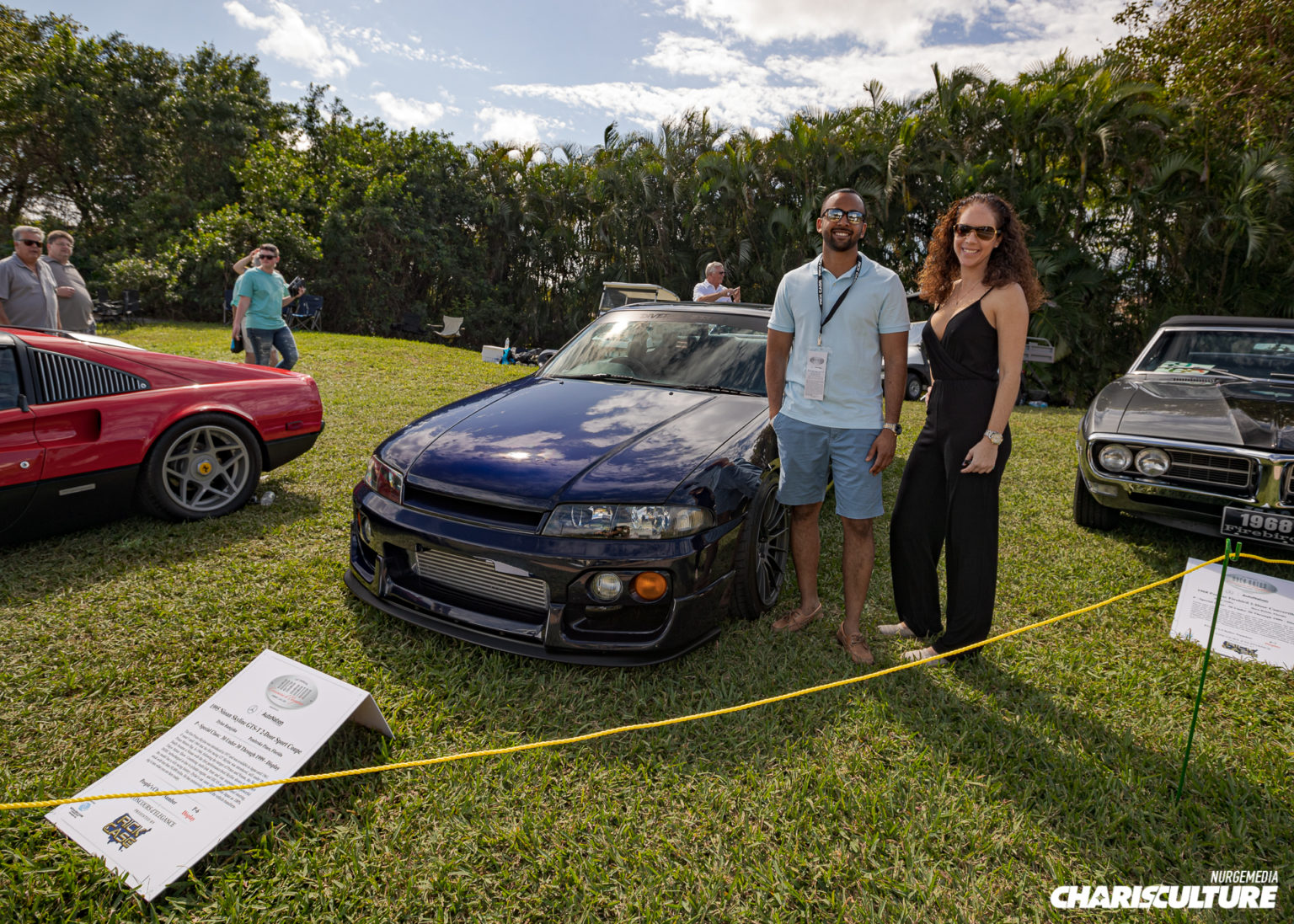 Throughout the day Dylan had numerous attendees stop by and talk to him about the car. Most of the time people would ask if he was "the tuner guy."  Overall the results were nothing but smiles and a great reception for Dylan and our culture into the upper echelon of car restoration / modification. This is a significant achievement for Dylan and the car culture as a whole. Congratulations Dylan, we look forward to next year!😉