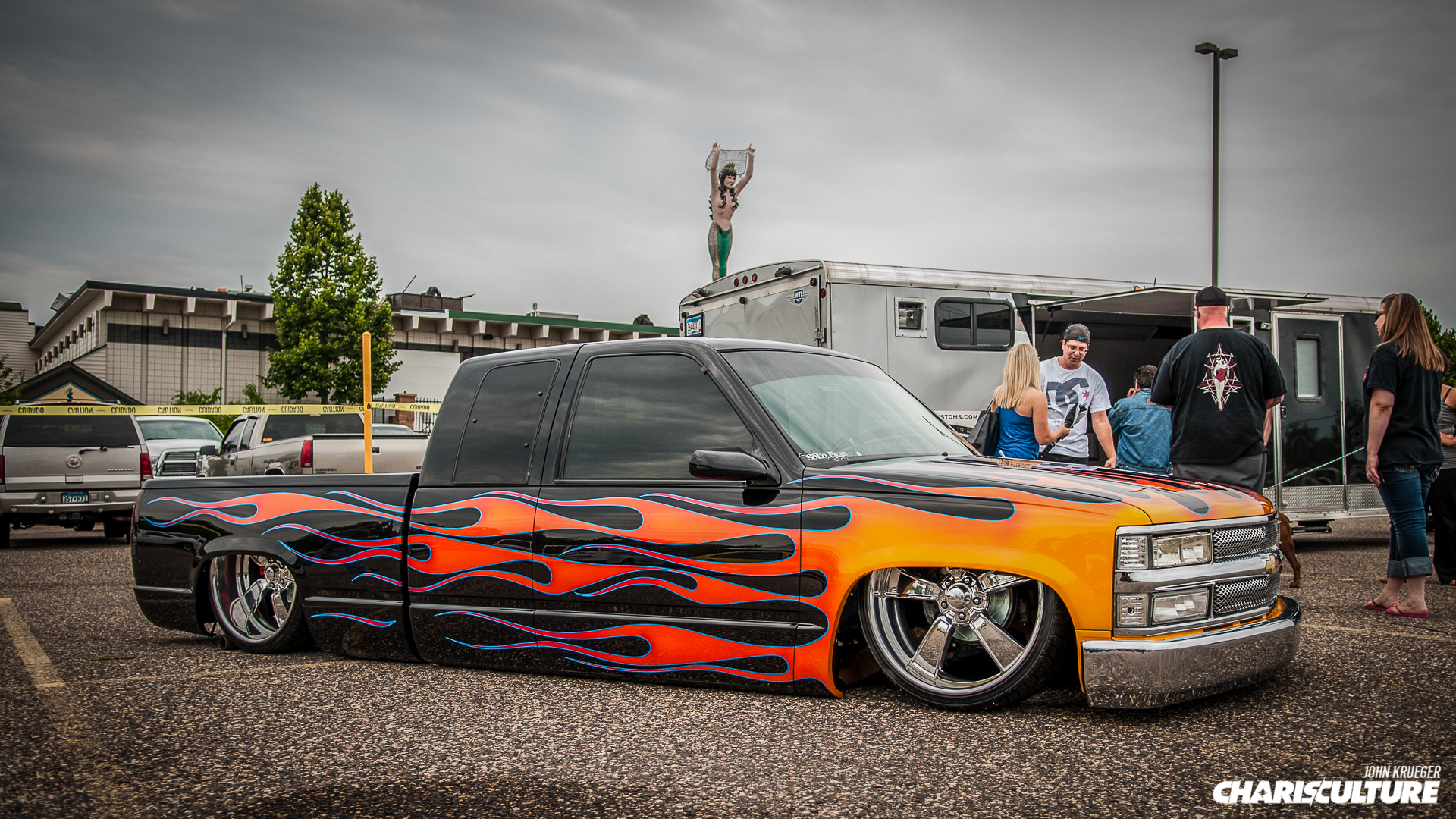 Twisted Koncepts Showoff Showdown Five. Two weekends ago, mid-west minitruckers and custom-car enthusiasts converged on The Mermaid Event & Entertainment Center for the fifth annual Showoff Showdown presented by Twisted Koncepts. The mid-west based car club has been putting the event on for the past five years, this year being the second at The Mermaid, and it provides a weekend of custom trucks, cars, and fun for everyone.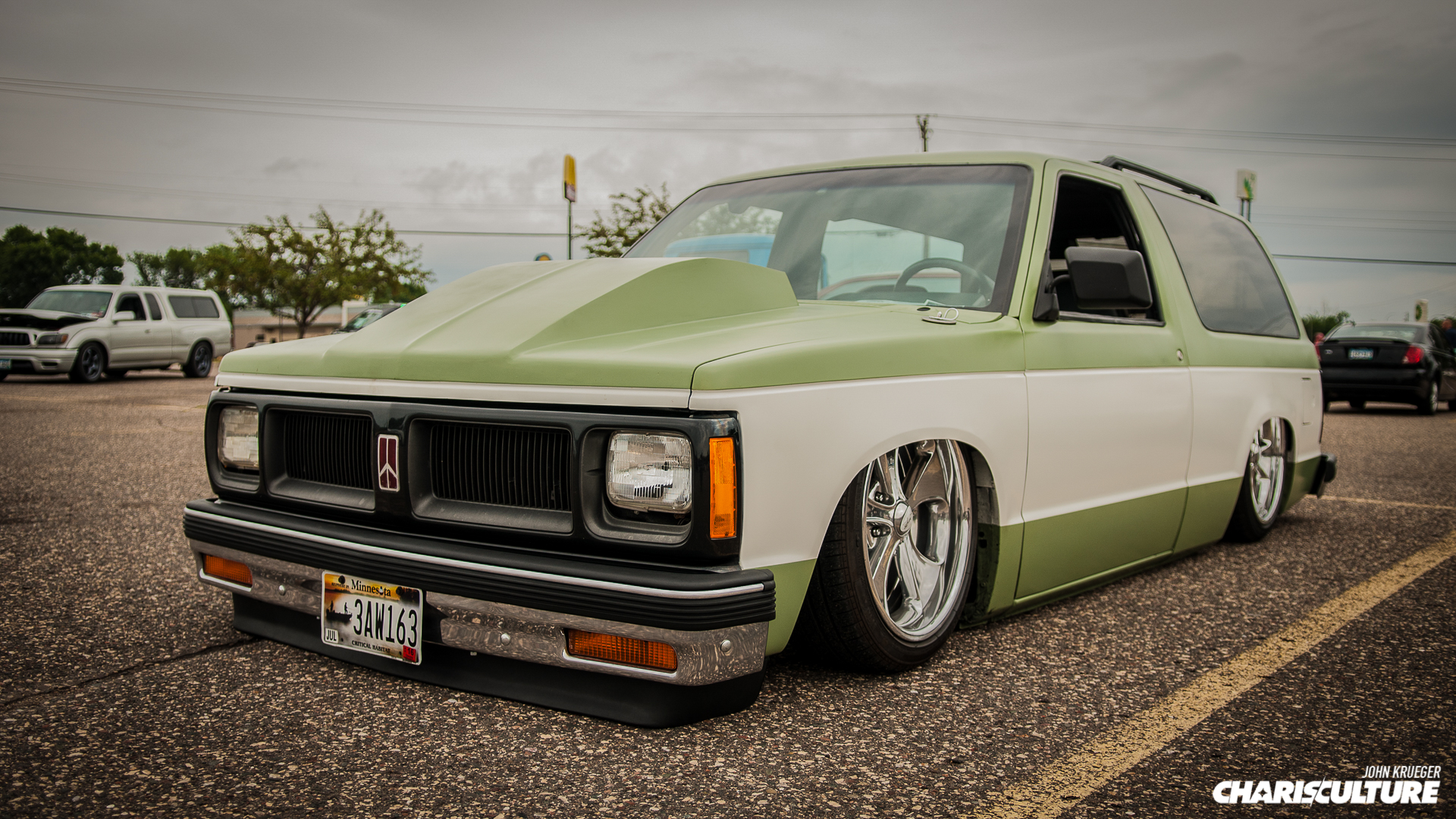 In all my years traveling and attending shows, I haven't found one with such a laid-back feel as Showoff Showdown. With an open, show parking area, and fun events all weekend, including a team bean-bag toss tournament and a charity bowling tournament Saturday night, plus a car limbo contest, there's lots to do and plenty to see, and no strict rules and regulations for the show.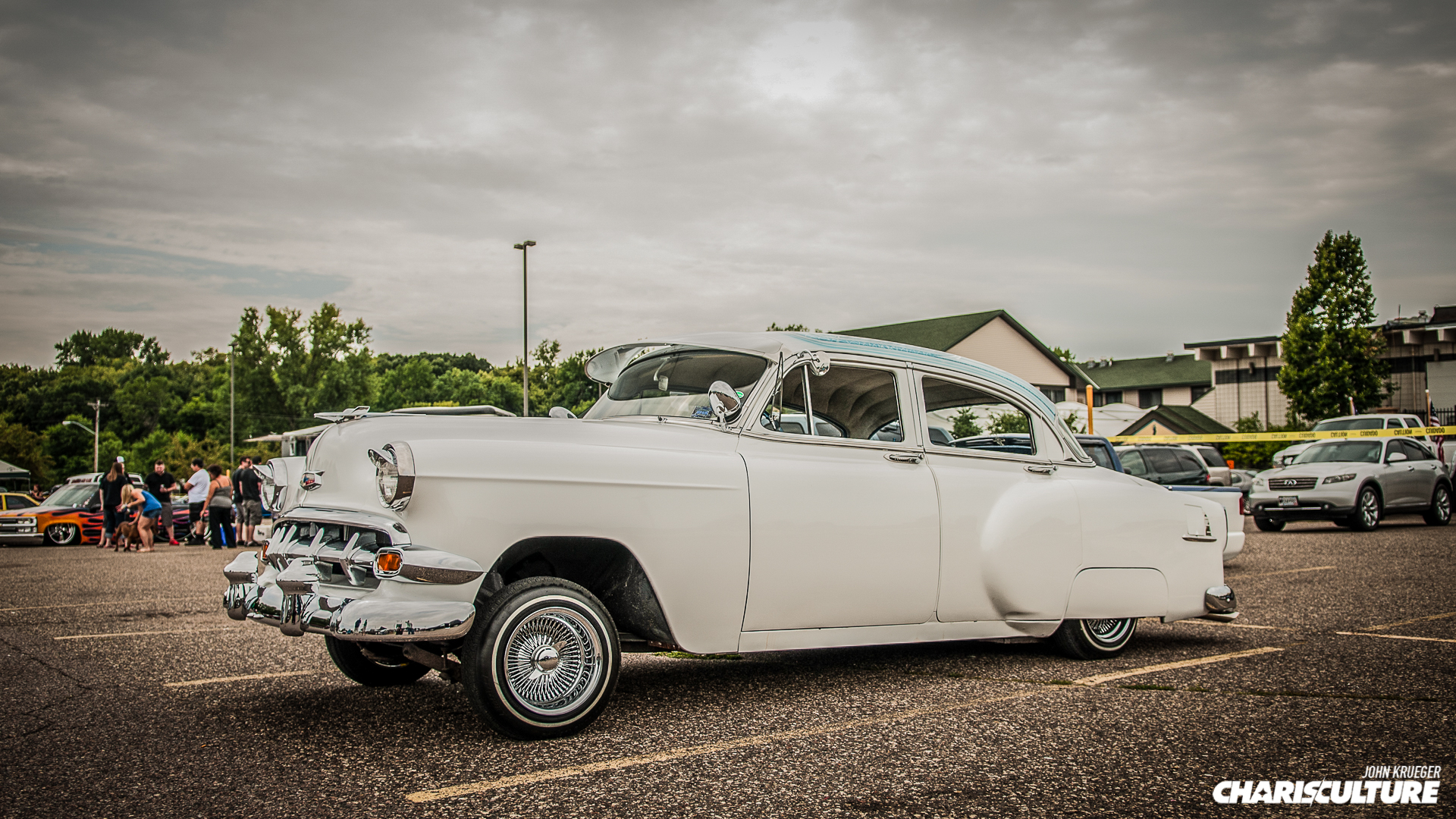 Even though it is a local event for me, my boyfriend and I headed up Friday night to check into the hotel so we didn't have to wake up super early Saturday to make the drive. We decided to bring two of our own cars to put on display, and figured that driving them up Friday would reduce any chance of incident on our short trek just north of the Twin Cities. We were wrong though as a small dip before a bridge proved to be too much for our super-slammed, VIP-styled Lexus causing some damage to the bumper.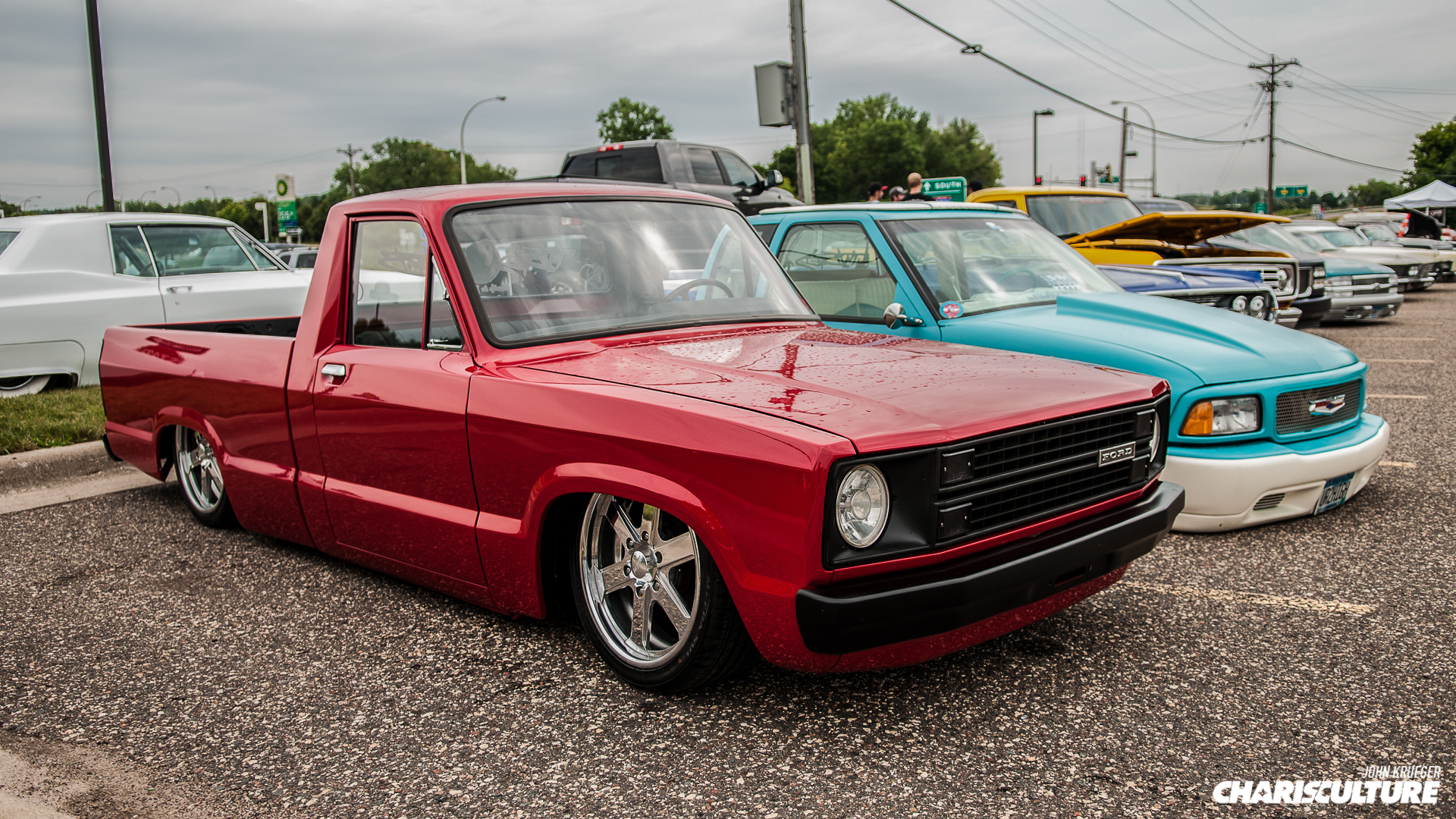 After making it to the hotel, and patching up what I could, we headed over to The Mermaid for the pre-show party since a lot of out-of-towners make the trek and kick things off early. Saturday morning came and it was time to setup. We checked in with registration and staged our cars, noticing most of the big crews already had setup.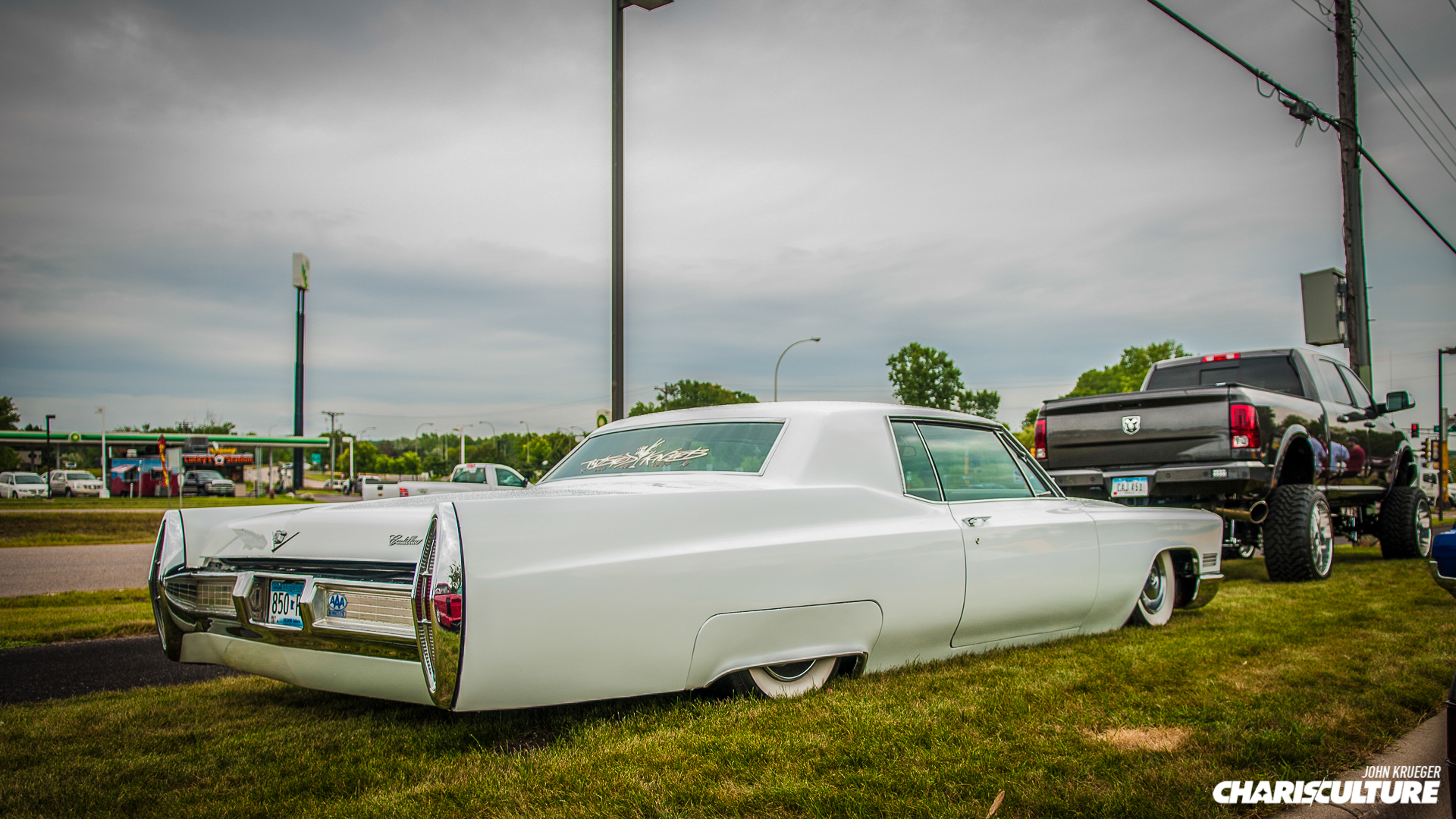 After giving the cars a once over, we grabbed some breakfast before walking around to see what had shown up. With an on-site restaurant and bar, food trucks, and plenty of restaurants within walking distance, there's no shortage of good food to eat at the event, which is a plus for a guy like me because I like good food.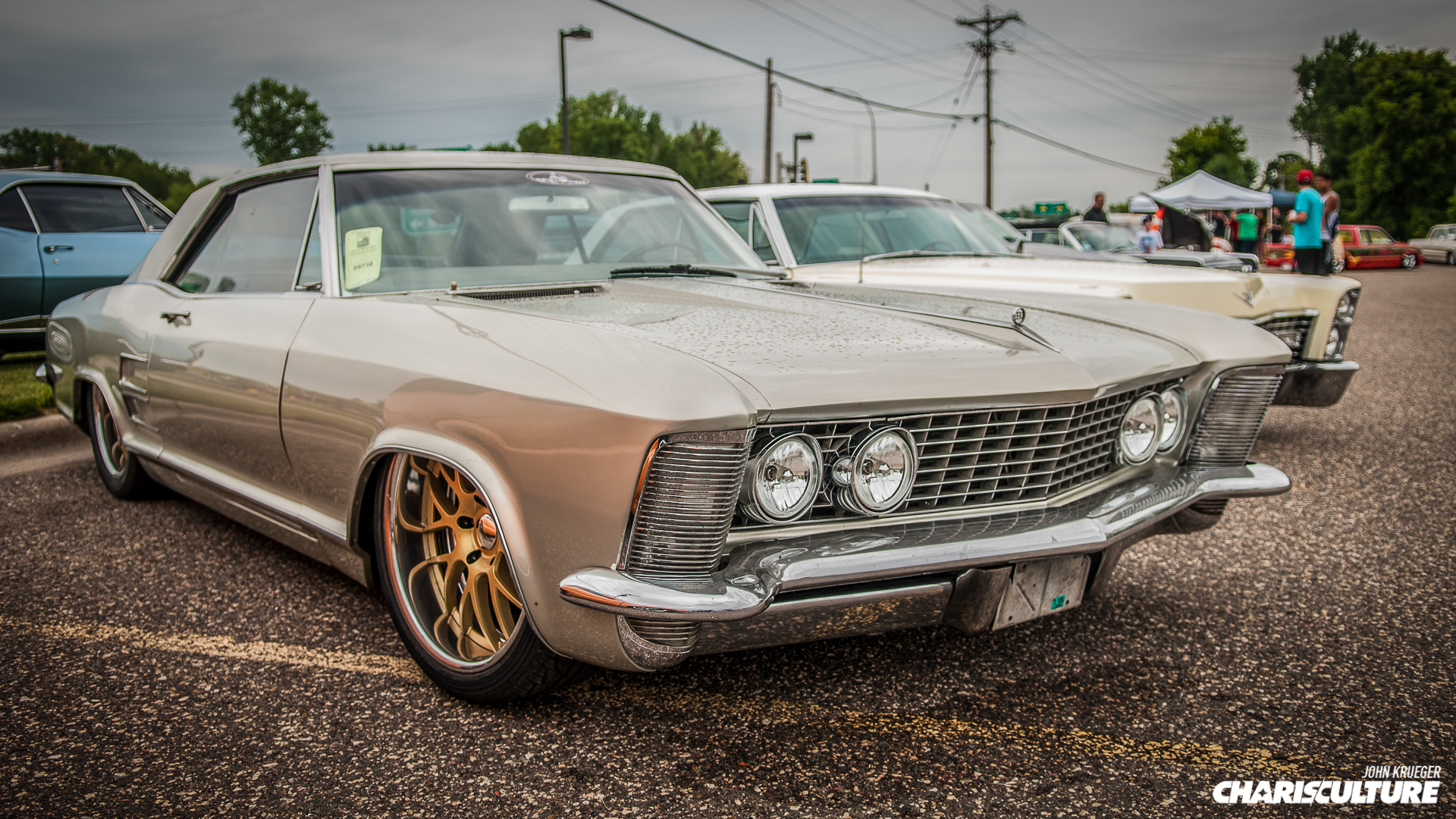 We came back to the cars and hung out for a bit as a few of our friends arrived to come check out the show. A big plus for spectators, is the event is free, and at only $10 per car to pre-register with all the proceeds going to local charities, Showoff Showdown is a bargain AND a good cause.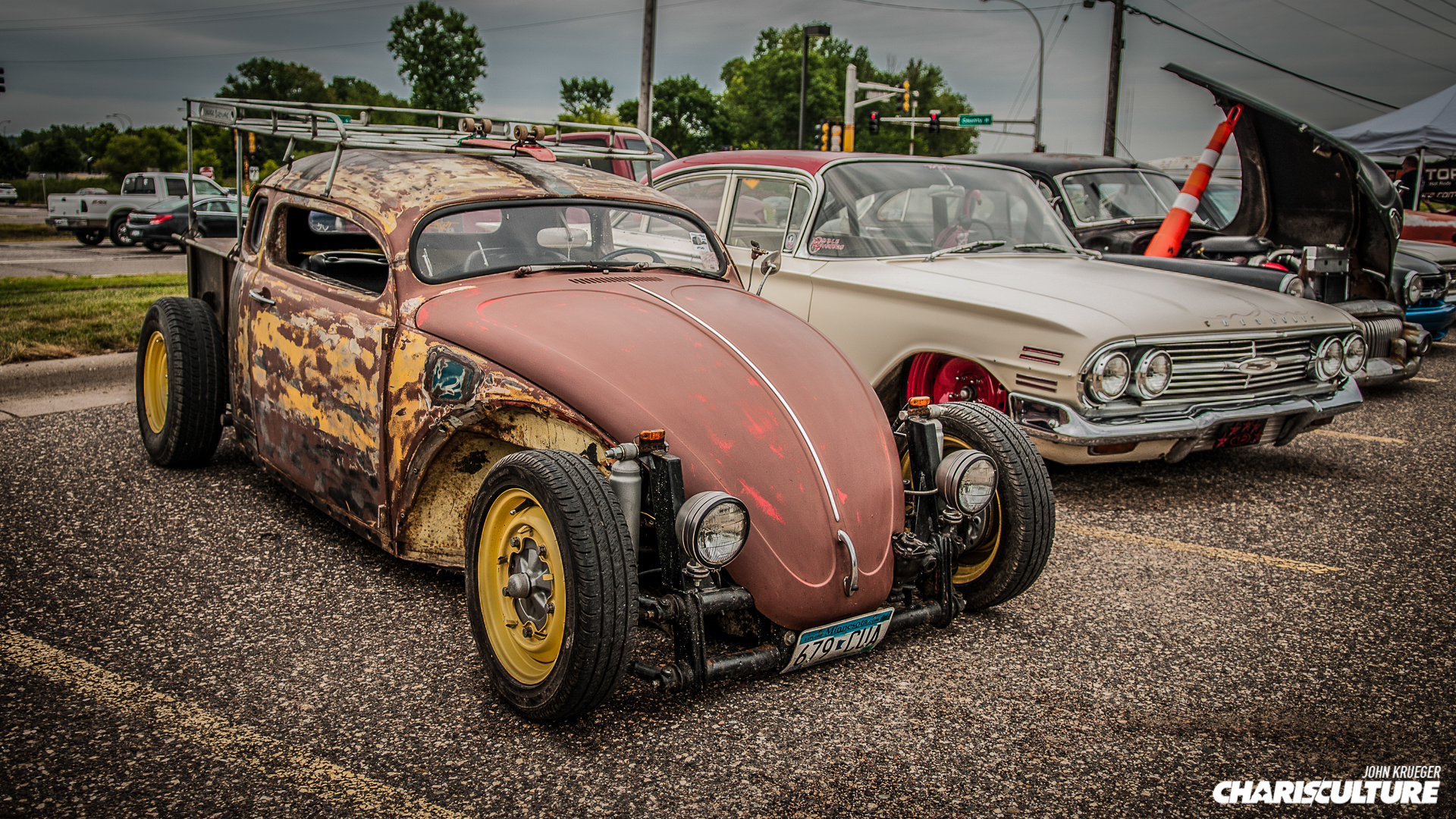 There was certainly some new trucks and cars this year, and a lot of familiar crews in town from last year, but the one thing we did notice was attendance was a bit down from last year, which was a shame. For such a great event last year, packing the lot full, it made me feel bad for the organizers to see it down this year. Whether it was due to competing events or not, I don't know, but the attendance didn't really dampen anyone's spirits as we were all there to have a good time.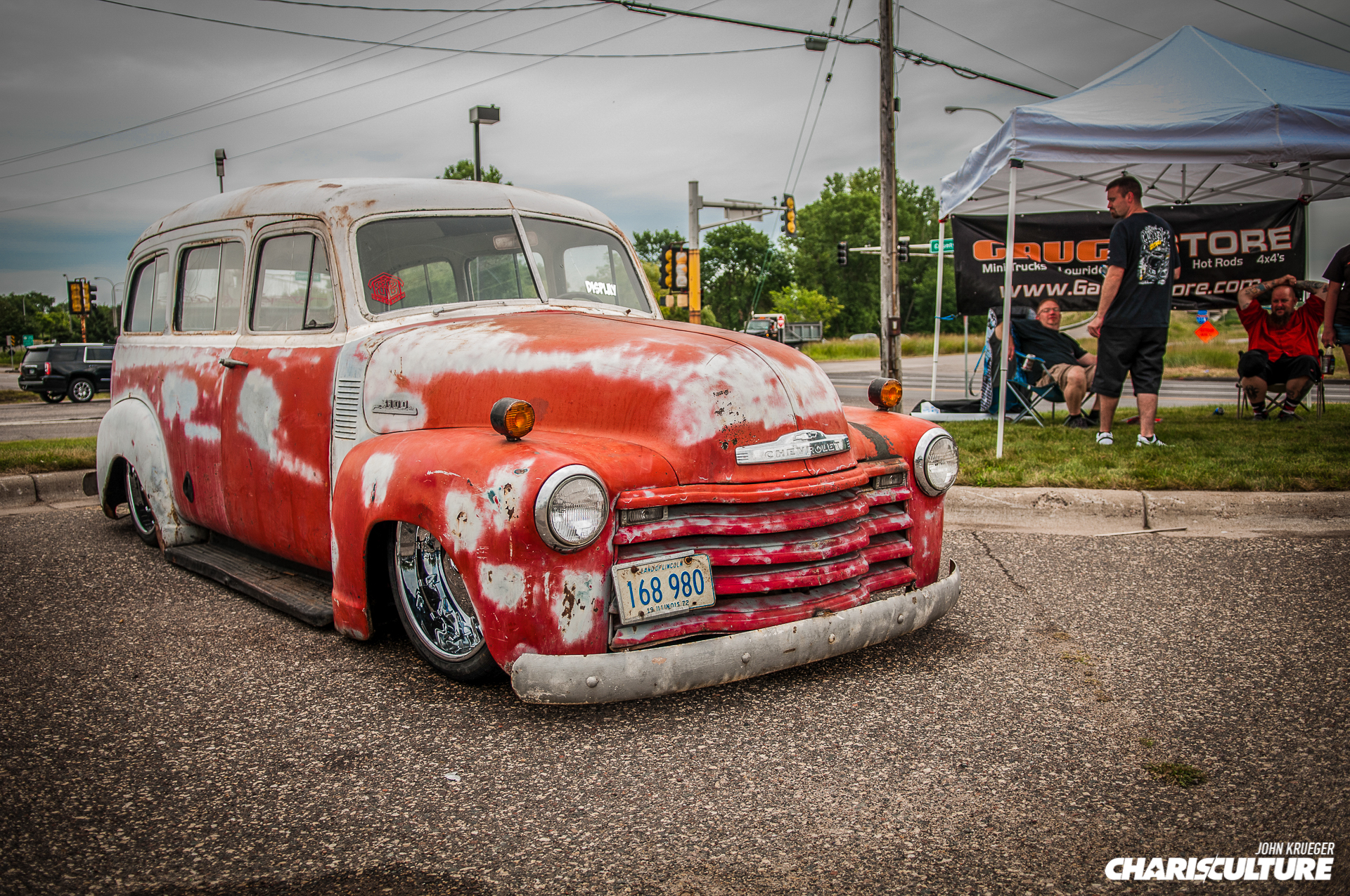 Still, some really cool stuff had shown up as you'll see in the pictures, and there was a good variety. Despite being put on by a crew of mini-truckers, you had a little bit of everything, from mini-trucks to lowriders, imports, and even a handful of full-blown drag cars.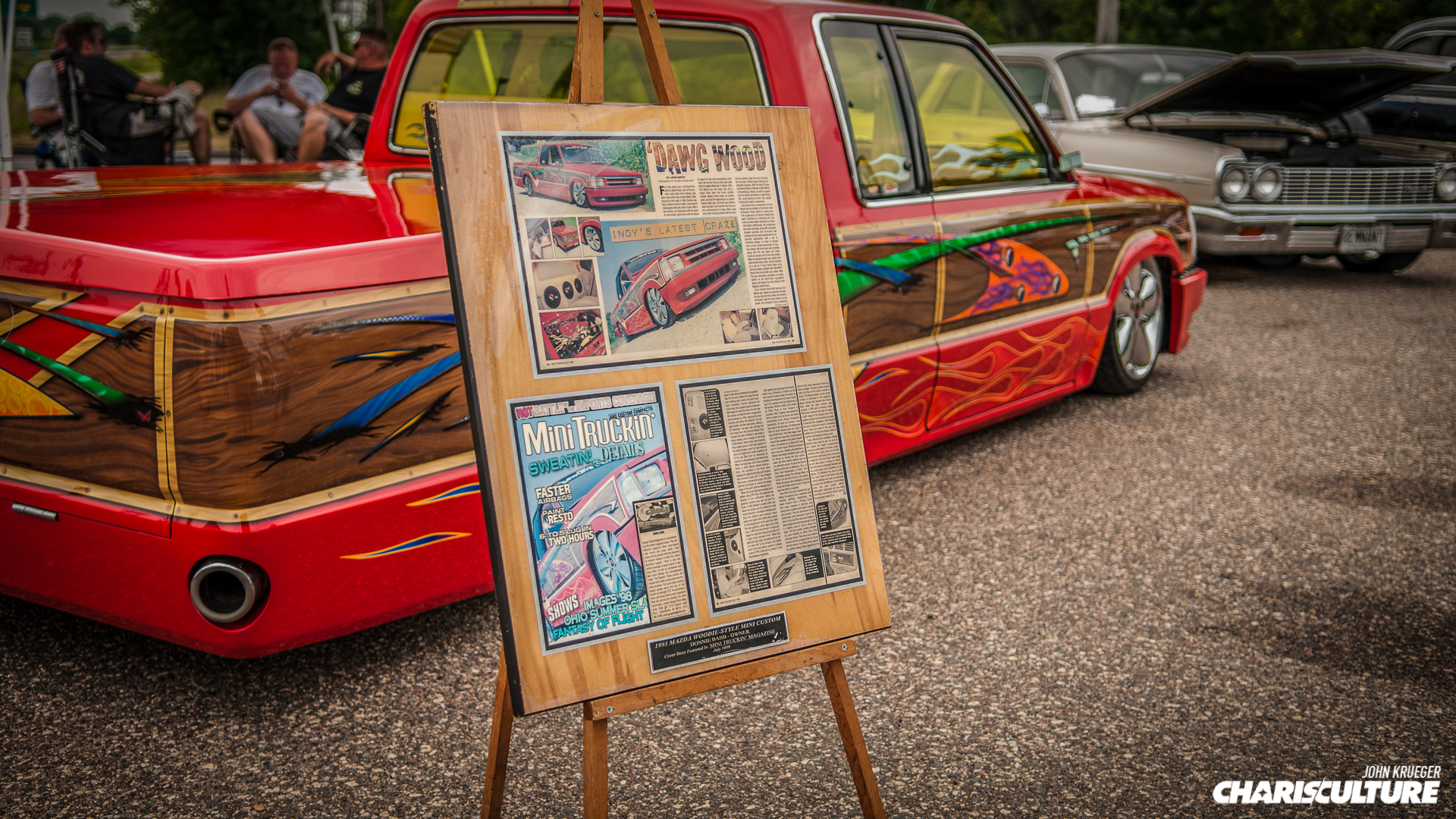 The events they had during the day Saturday were a lot of fun, and we even partook in a few, placing 3rd in the car limbo with our static Lexus against a bunch of bagged trucks. Later on was the charity bowling tournament which was absolute blast.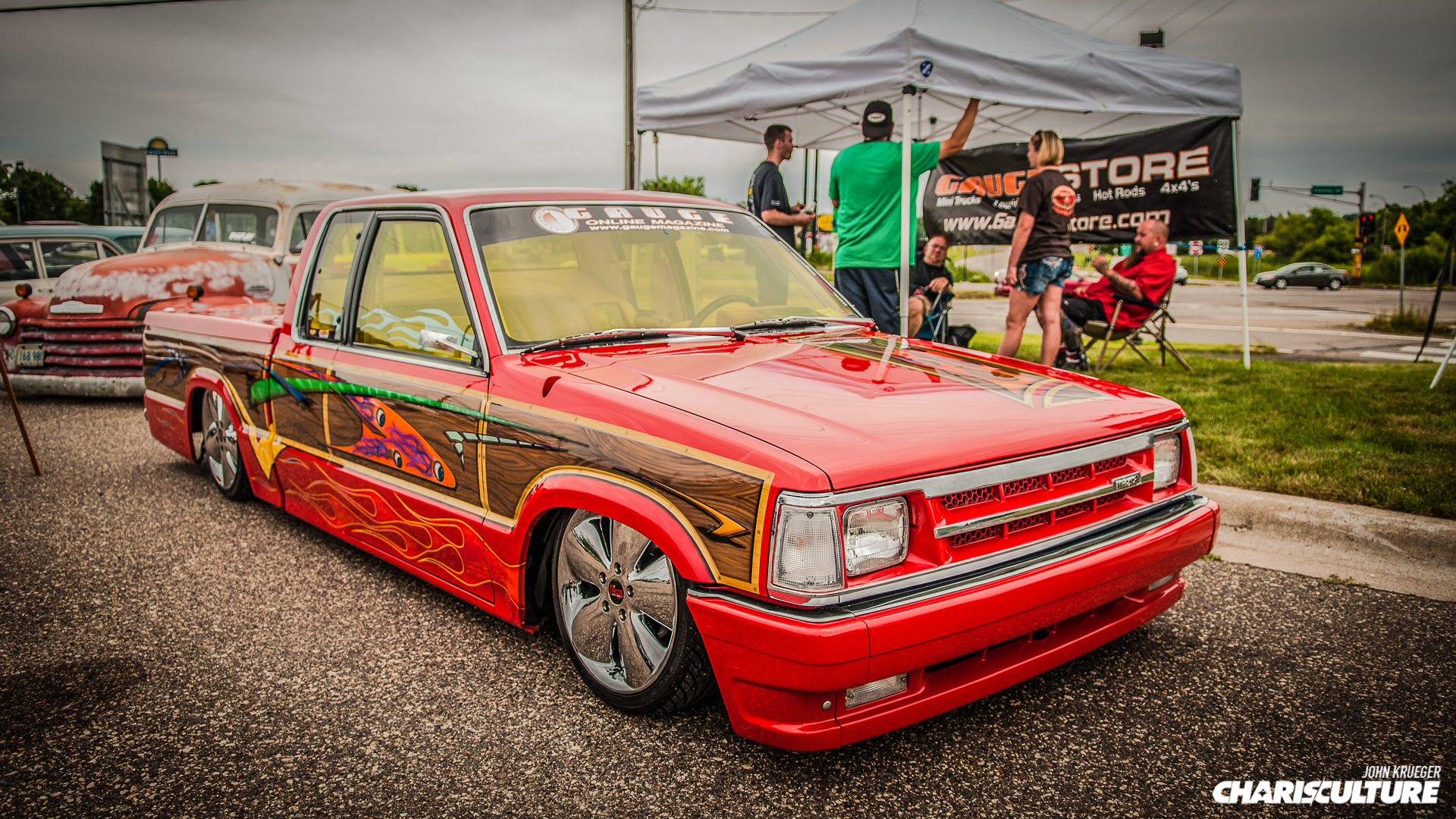 Teams of five competed for custom trophies with all the proceeds going to local charities. Sunday was the wrap-up, and after brunch was the trophy presentation. Another cool part of Showoff Showdown are the custom trophies that are awarded for each category, including a few traveling trophies that get handed off each year. Despite the different teams and crews on display, you really get a sense that everyone is just one, big family, and that's something I don't really see at a lot of events that I go to.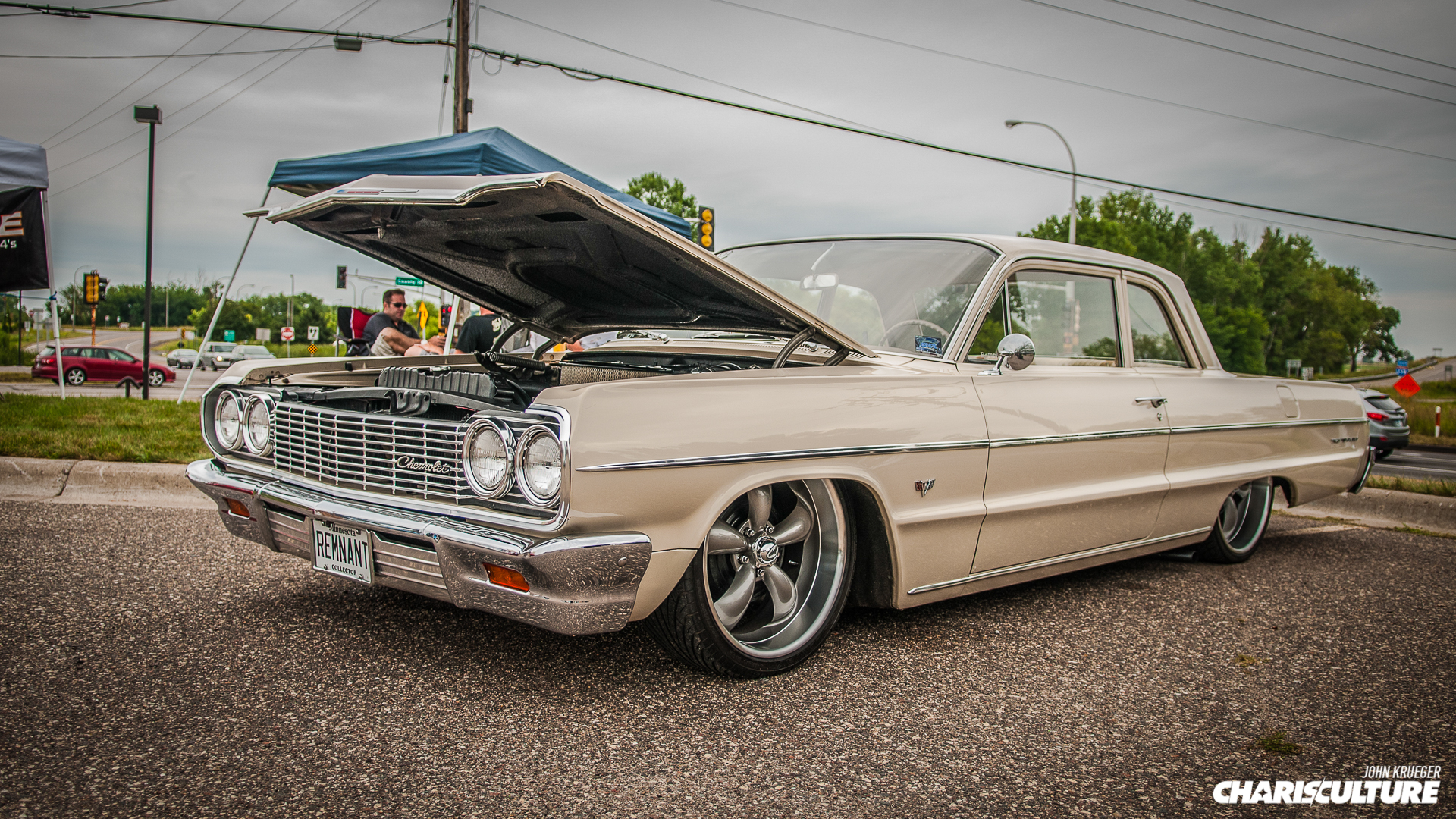 The mini-truckers and hot-rodders, despite having different crews, are all in it together for the passion of all things automotive, whereas you go to some of these modern car shows, and there's a lot of beef and sore losers who moan and groan online afterwords because they didn't get a trophy. Events like Showoff Showdown are what the whole automotive scene is about, having a good time with your friends.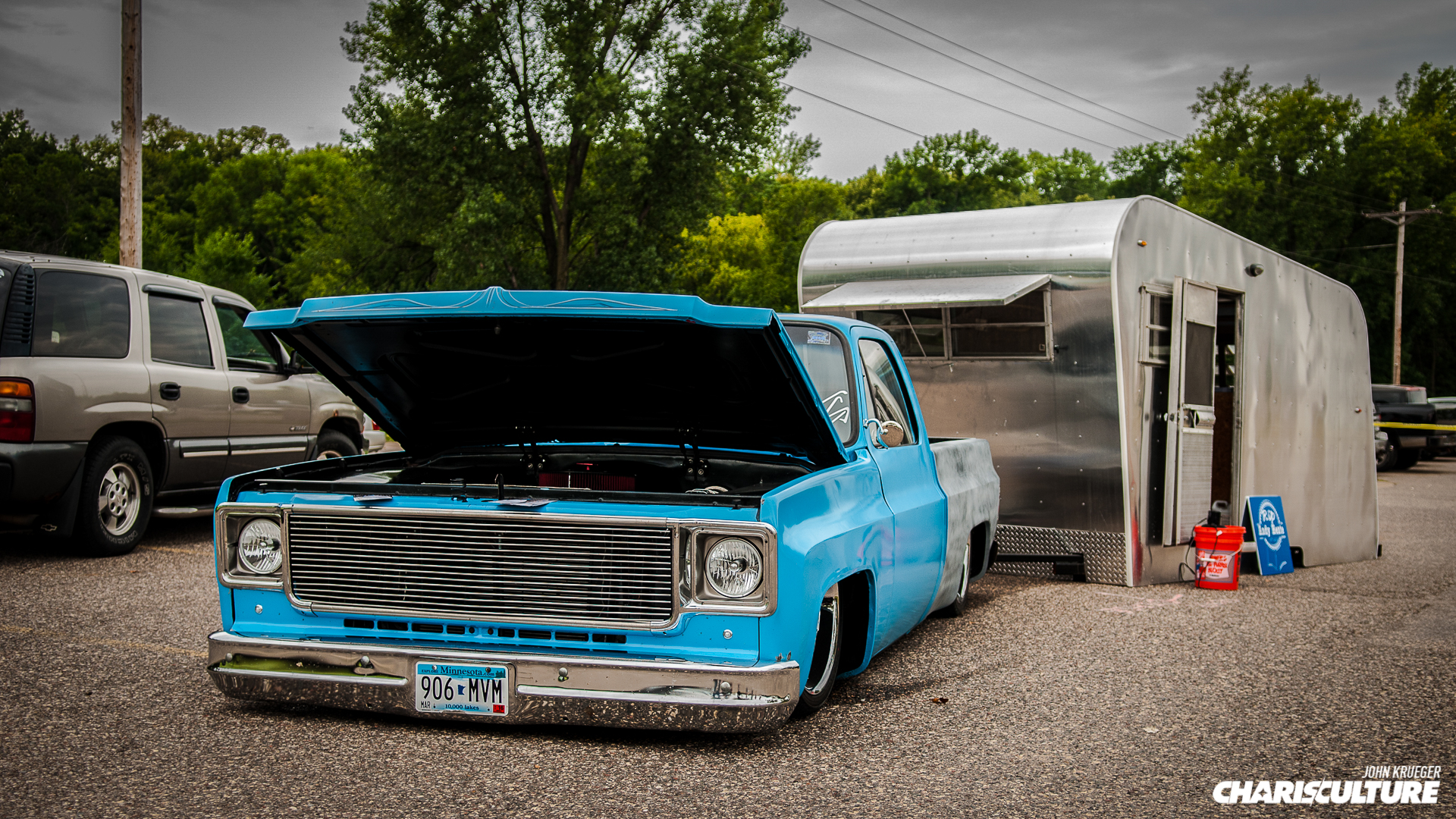 These are the events worth supporting. They aren't in it to make money or get famous. They just want to give back to the community and culture that they all love. Be sure to give them some love and support them when you can. If you're in the area next year, I really suggest coming to check out the show. The Twisted Koncepts crew really knows how to throw an event.