Minus and I have been playing Ingress for quite some time, and since the game is location based, we found ourselves exploring all the different areas of PGA Blvd last year while we were up at PBIR for Round 3 of Formula Drift. (We're pretty familiar with the area if you're looking for eatery advice!). Nothing like a beautiful Skyline.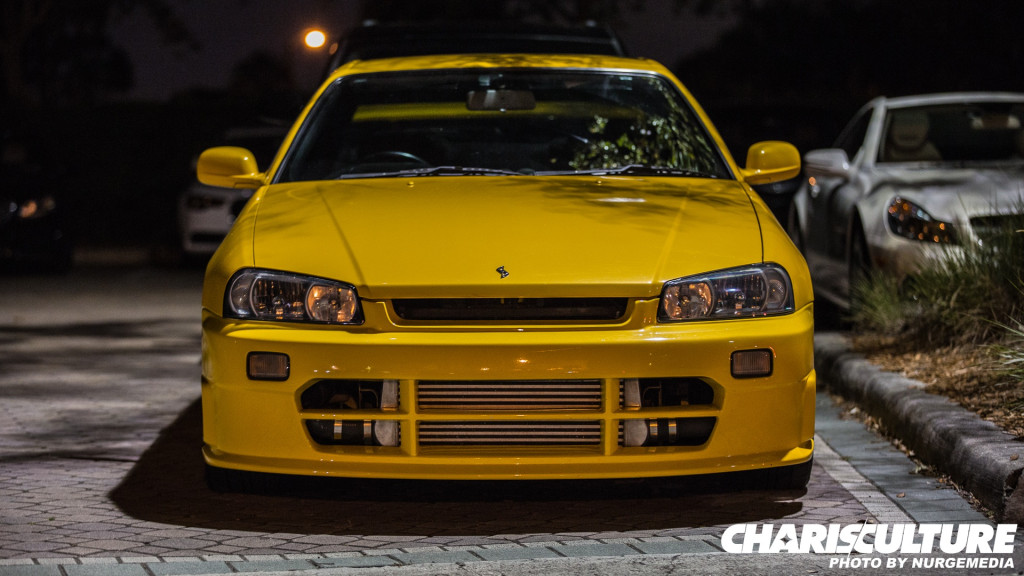 We had decided to take a different route home on the way back from the PSI Racing Starlet shoot and thought, "Why not go back and check out this area that we haven't been to in a while?" As we were driving through the parking lots, Minus casually said, "Oh, check it – an R34." I just looked at him and said, "Why are you still driving?" I hopped out and started taking some pics.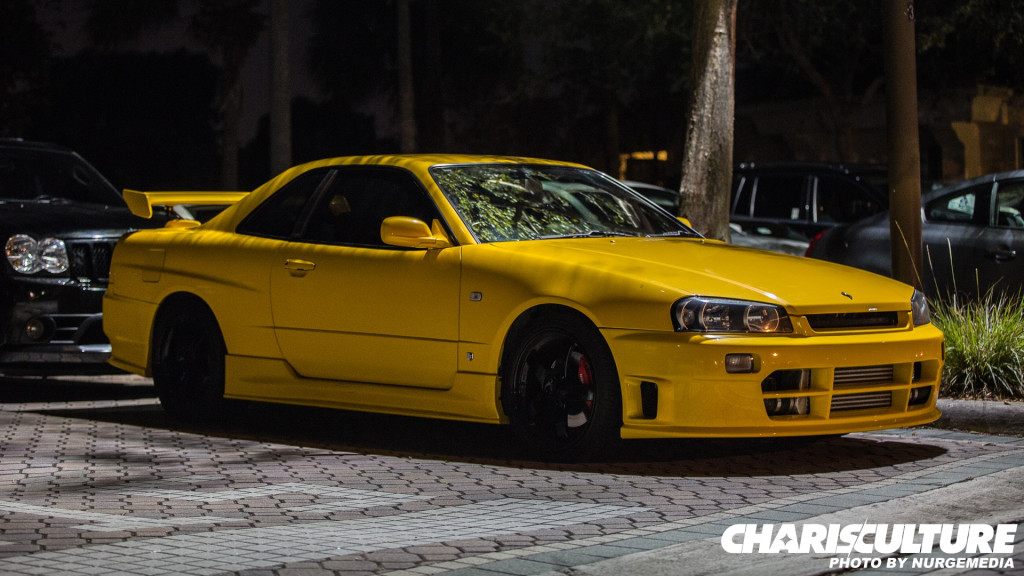 After a few shots, the valet walked over and started talking to me. He told me to feel free to move the cones and take pics. Joy! (He even moved the Jeep that was blocking the rear of the R34!) I snagged a few more shots and thanked him, handing him some cards as I went on my way).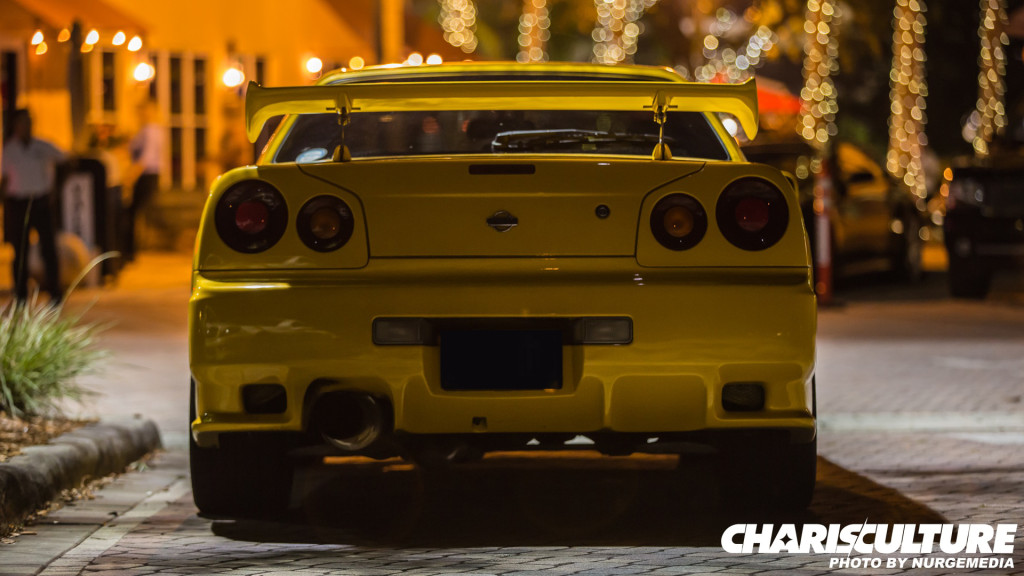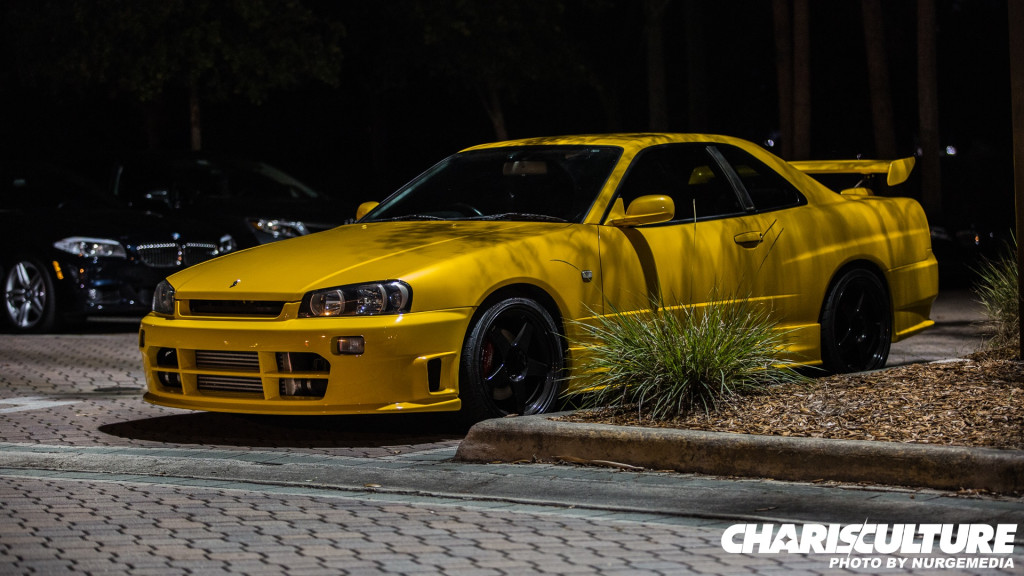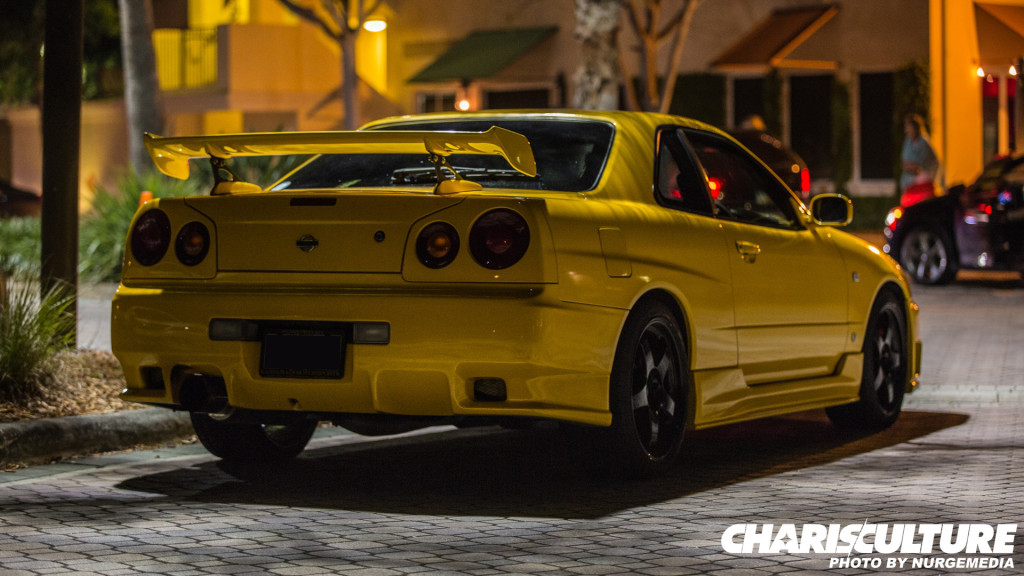 It's pretty funny when you look at it. There were brand new Ferraris and Lambos in other areas of the parking lots we were driving around in playing Ingress that were all just meh. Yet, here we are stopping everything we're doing to take some pics of a Skyline that's 12 years old! Cars, need I say more?
Steve