Two amazing things went down in South Florida on May 29, 2014: the Miami Heat made history by making a fourth trip to the NBA Finals, and Formula Drift switched over to a new venue at the Homestead Speedway for Round 3: 'Miami Heat' (pun intended). My crew and I made it out hoping for good weather, and that day, it delivered. The weather was perfect, the action was intense, and it was a great day of preparation for all of the Formula D usual suspects.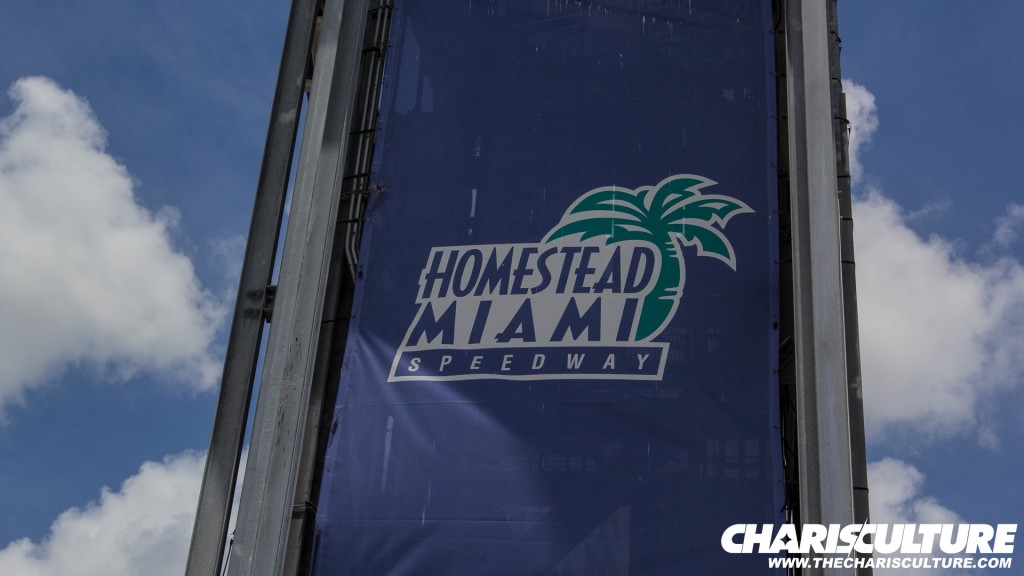 Home to monthly FARA events, Nascar Championships, Friday night drag racing on a 1/8th mile setup and local drift events, the track has grown in popularity through its diverse efforts to expand the automotive culture in South Florida.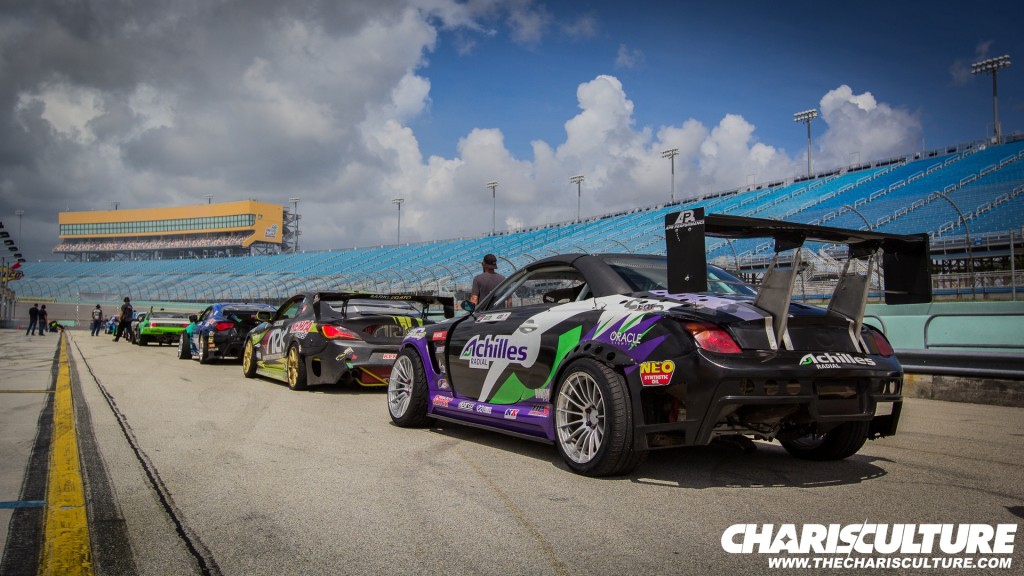 We started off the day full of qualifications and practice by taking a walk over to grid and getting an up close look at all the contenders. We were able to meet some great people and took a stroll through the pits as well.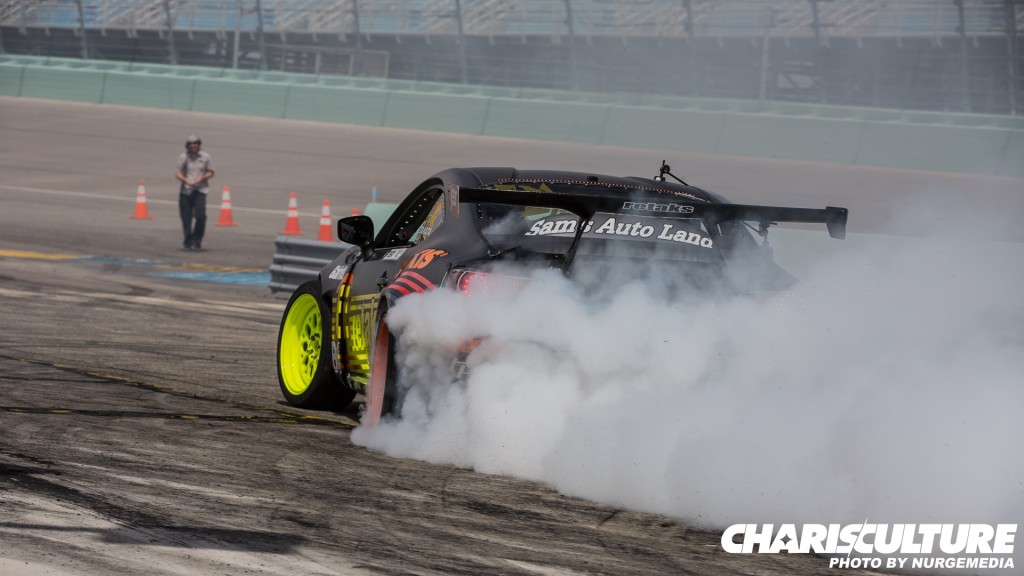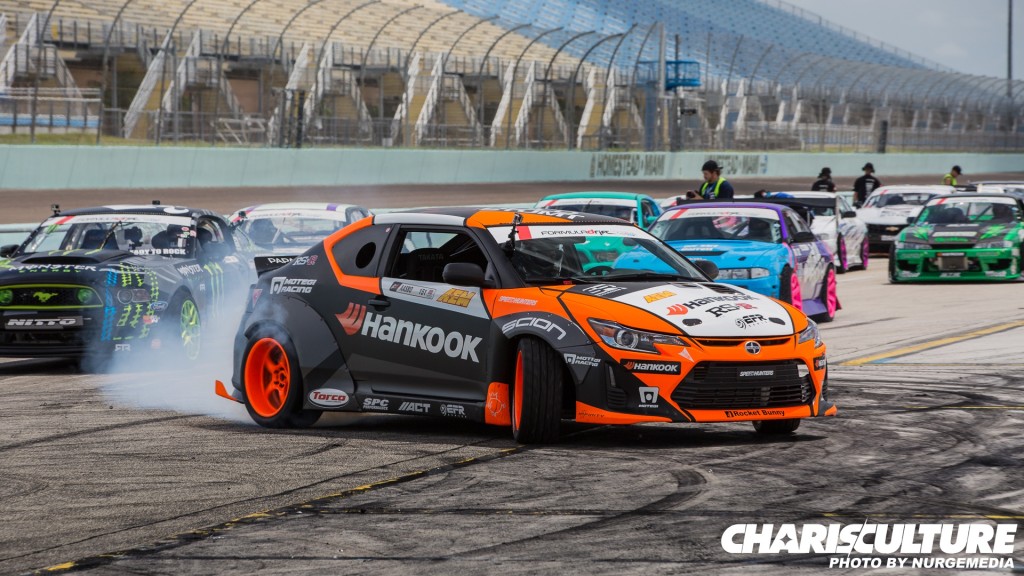 Fredric Aasbo and his 2014 Hankook Tire Scion Racing tC are a crowd favorite. He took a liking to the Homestead layout and was having his way with it for the past two days. Unfortunately, later on he ran into a blown motor during practice just as qualifications were about to start, but he had a great team that pulled off a swap just in time (with a little ice cream incentive of course).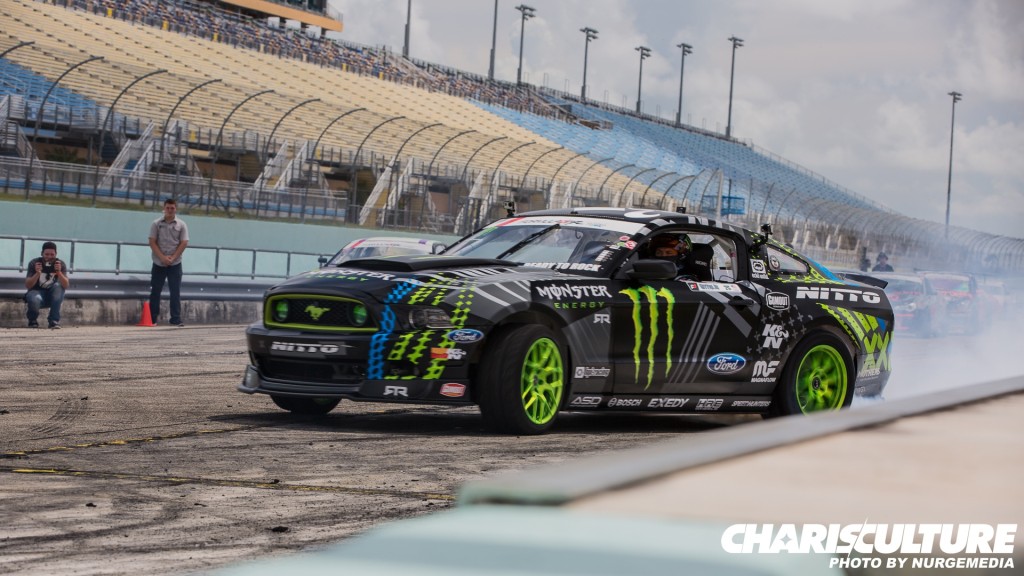 Vaughn Gittin Jr. qualified second place overall after putting together two great runs. One of my favorite visually appealing cars in the Formula D line up, The Nitto sponsored Ford mustang, has become a visual staple in the Drift community, becoming popular amongst Drift and common race fans around the world. He also gives ride alongs at SEMA, which is five months away, so with great power comes great responsibility. The schedule these guys have on and off season is a non-stop thrill ride.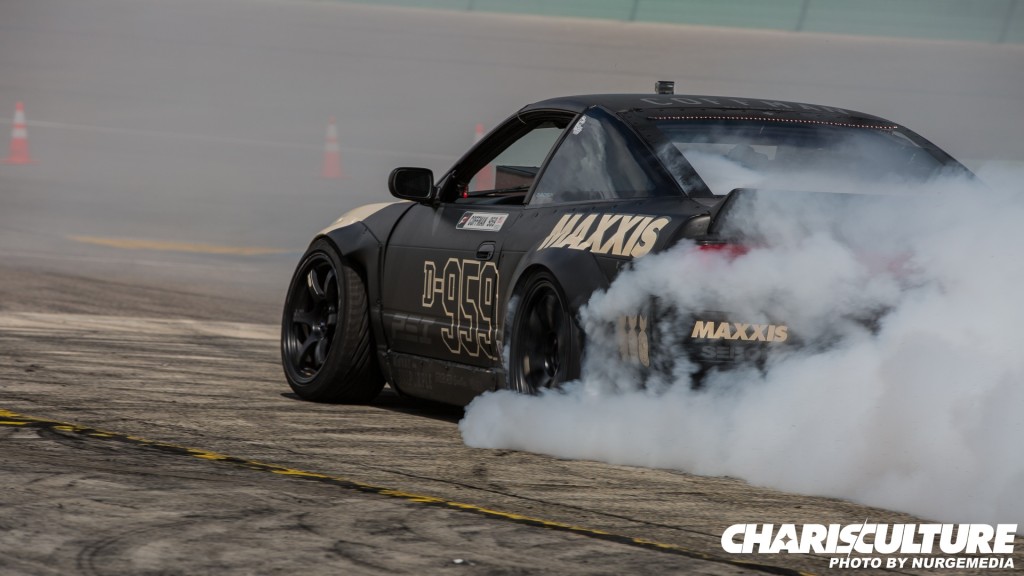 The Grid is home to some entertaining burn outs, Matt Coffman Gave us something to look forward to every time he lined up, the sound of an LS7 is bitter sweet if you are not wearing earplugs.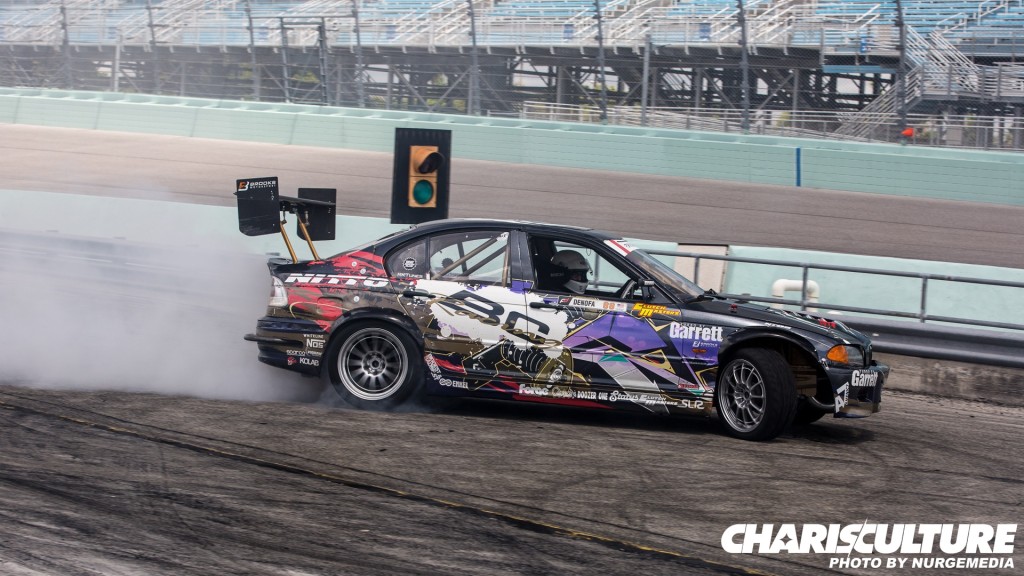 It's great watching home grown talent get out there and leave their mark in the sport, Chelsea Denofa is one of those pieces with his 2001 BC Racing / Nitto Tire sponsored BMW 3-Series. However what makes this car special for us, is the fact that the wrap design was created by a good friend and site affiliate Spen One, The creative mastermind behind The Biggest & Baddest clothing line up in Orlando, FL. Whom is also the creative lead behind our new logo and penguin mascot, it is pretty awesome seeing so many talented people work together and make something happen.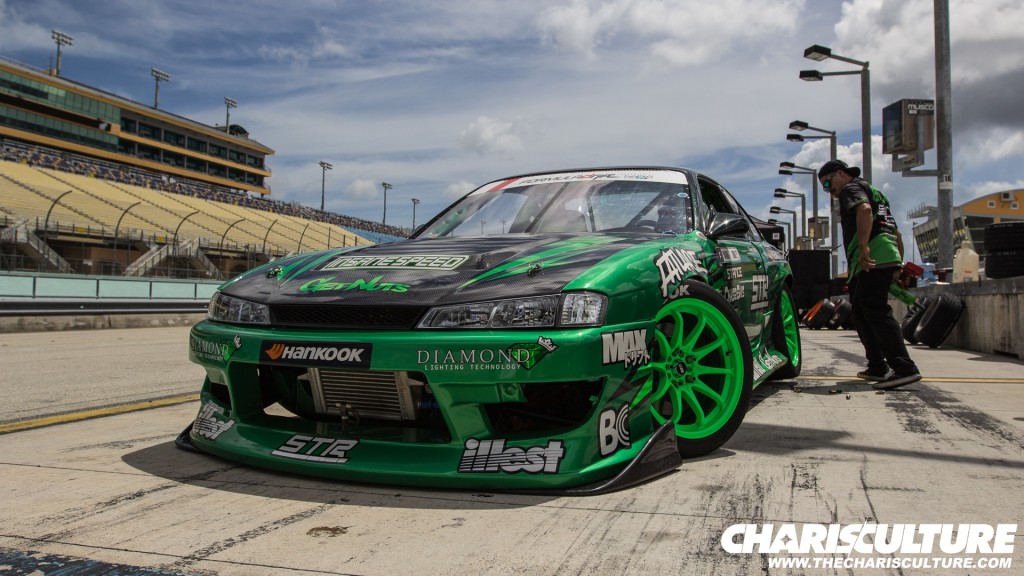 Being up close with these machines is a priceless experience. It's one thing seeing them on the track, but seeing how all the little things go hand in hand and watching the crews put in an amazing amount of effort to make it all work is priceless. The attention to detail is as you would expect, and the Formula D line up has a visual appeal that matches their quality and violence on the track.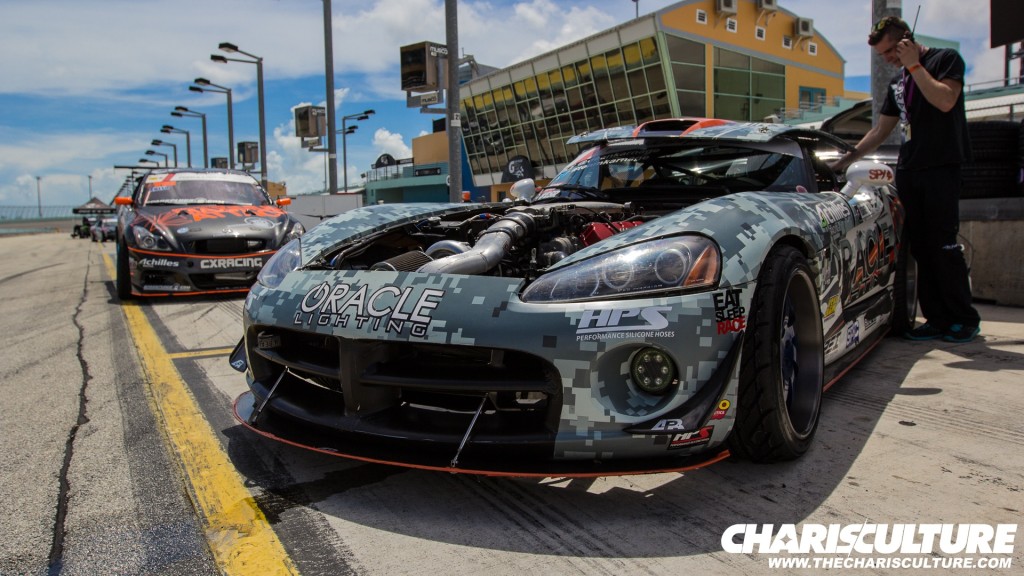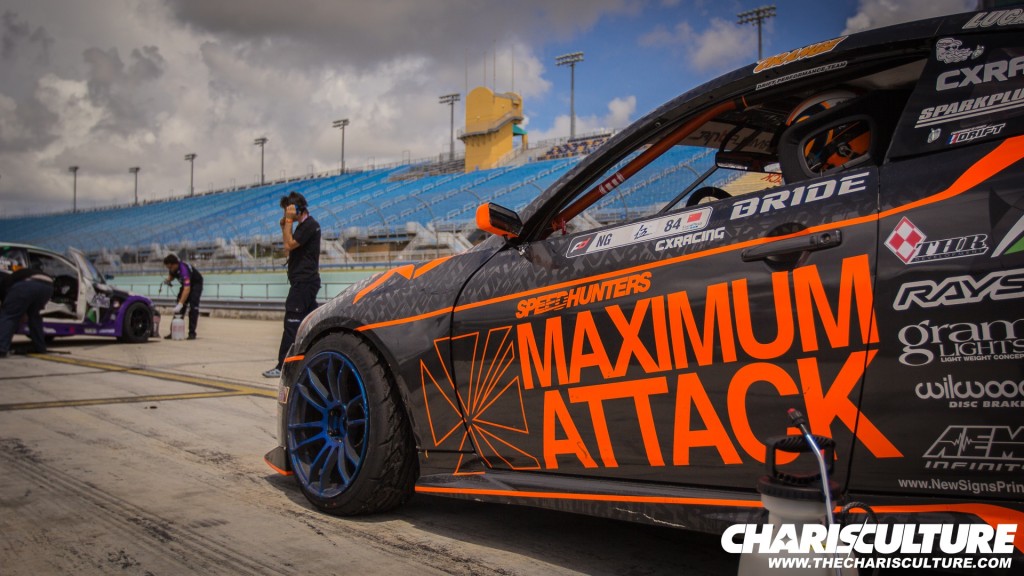 We walked back and forth between the grid and the track catching all aspects of the open practice. Homestead Speedway does it's job of creating a comfortable environment for its participants and walking up and down the grid just reminds me of Nascar.