I got an email from our good friend Bill about Champion Porsche's Cars & Brunch 2. I didn't even know there was a Cars & Brunch 1. Apparently, the first event happened back in 2015. Now, it seems like Champion will be doing this yearly due to the massive addition to their facilities.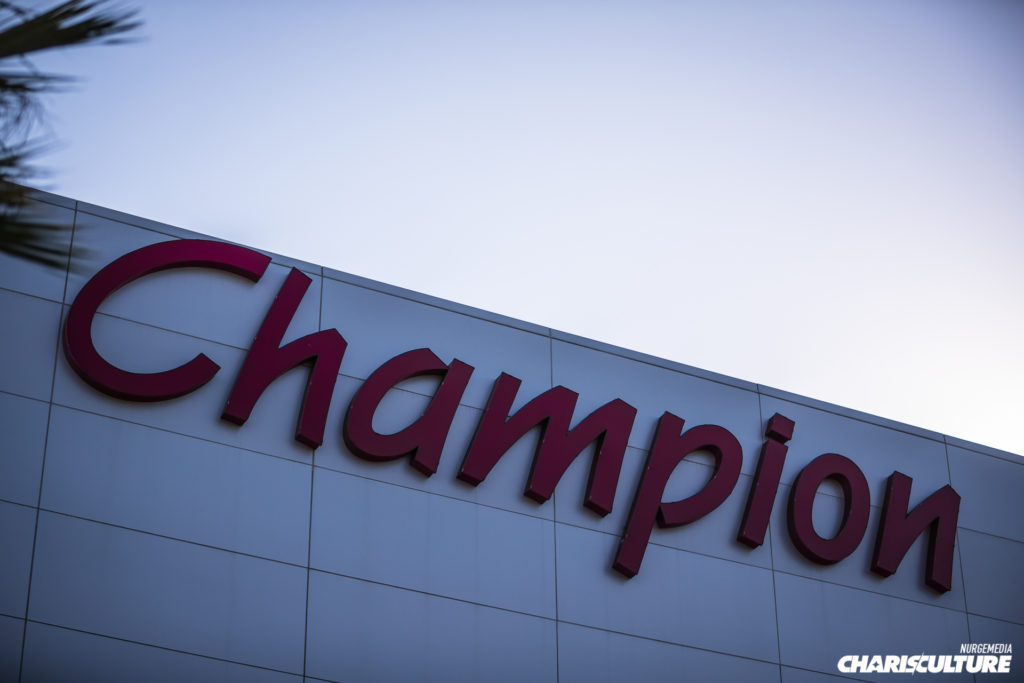 The first time I went to Champion was for the Nurotag Rally in June of 2015. (I don't think those photos were ever published.) Either way, I missed out on the first Cars & Brunch. This time around, I was beyond enthralled to go check out what kind of cars this event would attract. Plus, I got to take the xB out! It's been garaged since I got my truck, and since she's now 12+ years old, she deserves a break before I start tearing her down for some long overdue upgrades.
When I arrived, I was greeted and asked if I was putting the xB in the show. I was flattered, as I never really show it. I said, "Oh, no. Not today. Just here to take some pics." The man handed me a "Food Coupon," which was good for redemption at any of the six food trucks that showed up. Pretty cool select your brunch kinda deal. Well played, Champion. Well played.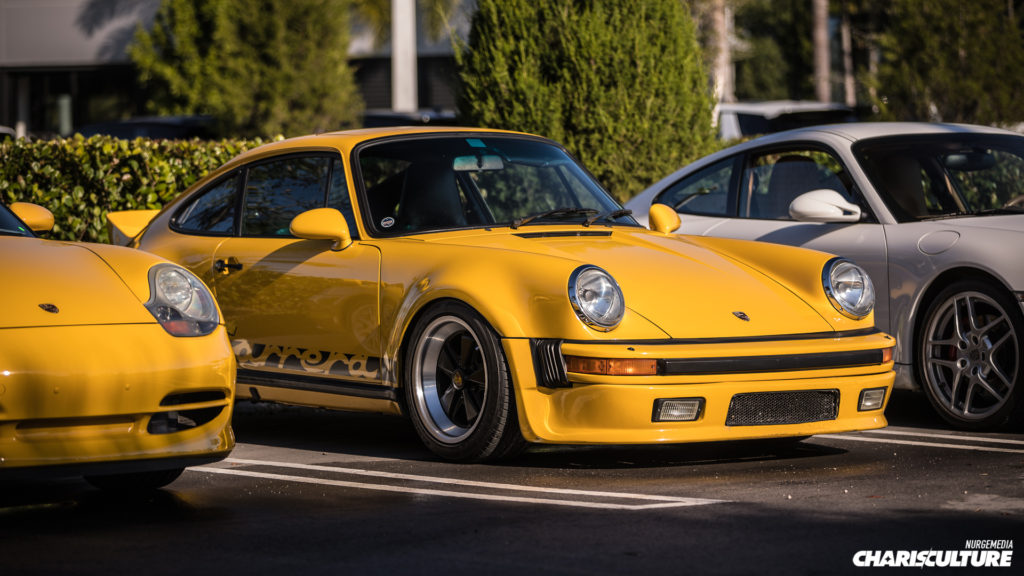 One thing I've learned about Porsche owners is that they're earlier risers than I am. I arrived at Champion an hour and a half before the event started, and there were already ten PCA cars parked in their own area off to the side.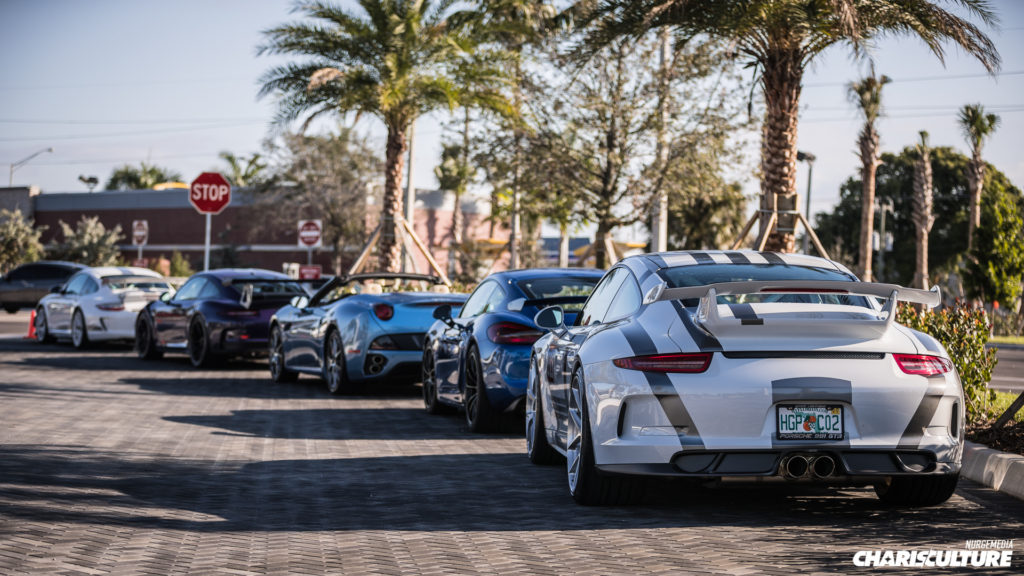 This front entrance cul-de-sac-esque area was laden with GT3s and 4s and a lonely topless Italian. I assumed that some of these cars were from the Champion lot since they were all grouped together.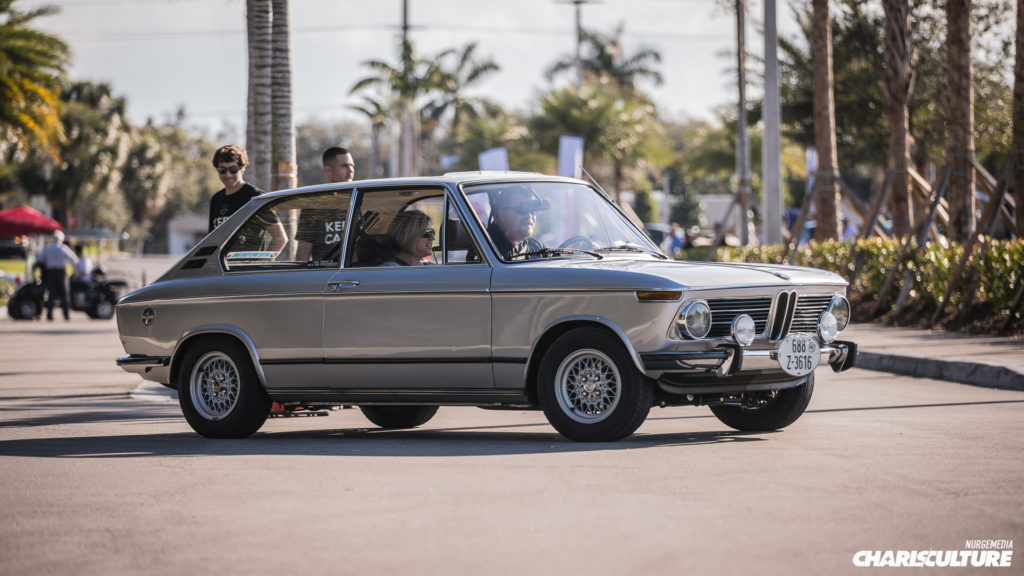 As I walked around the parking lot, I started to get an idea of the traffic flow. There was the one east/west straightaway road lined with palm trees that sent the drivers down towards the general and show parking areas. This seemed a good spot to capture the entering vehicles. As I was making this observation, I noticed what I thought was a BMW 2002 driving down this road. I thought, "Damn, I love seeing these things out and about." Then, it turned, and I saw something that I had never seen before. This "2002" was more wagon than coupe! I had to find out more.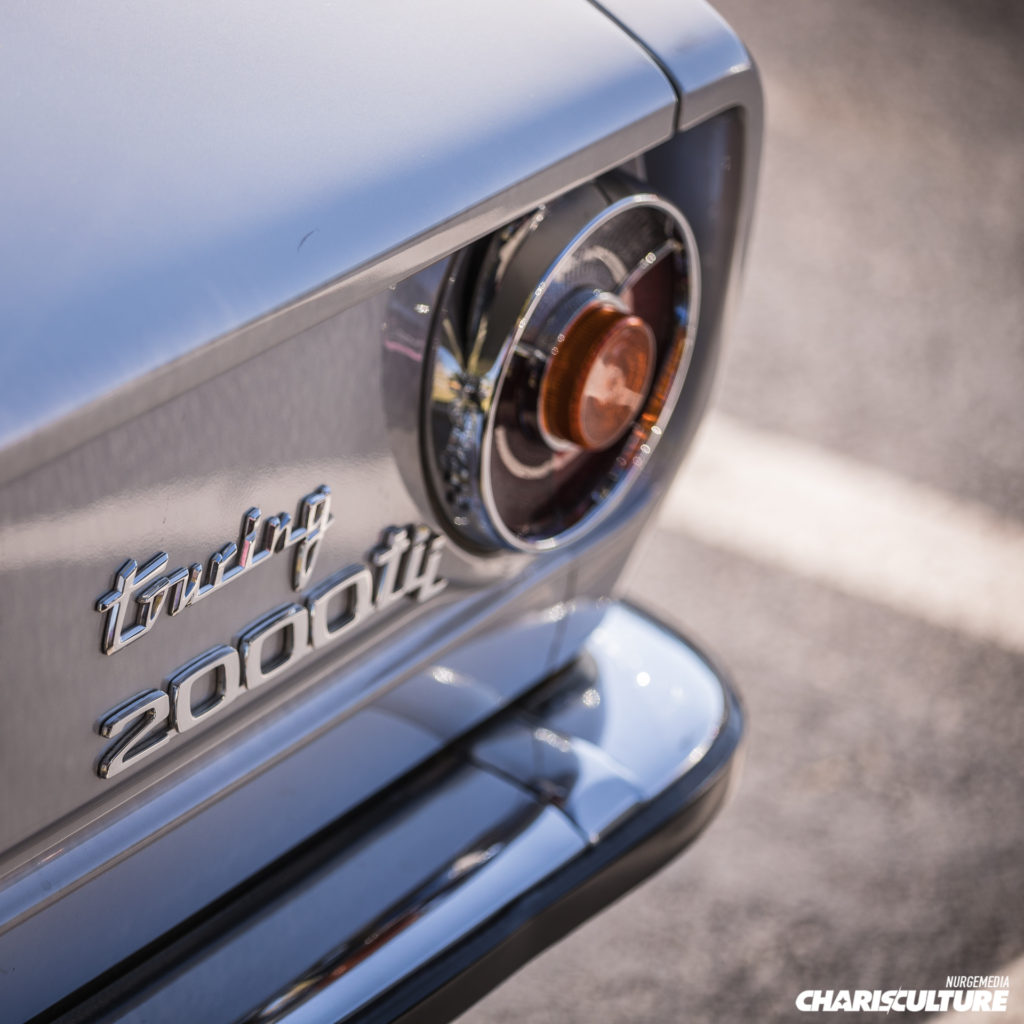 I chased down the driver and started asking questions. This is 1 of 2 1973 BMW 2000 tii Tourings in the US. The car was exported to Canada and then bought by a customer that had the car for some years who then sold it back to the dealership where it sat for about 15 years until it was picked up by its current owner.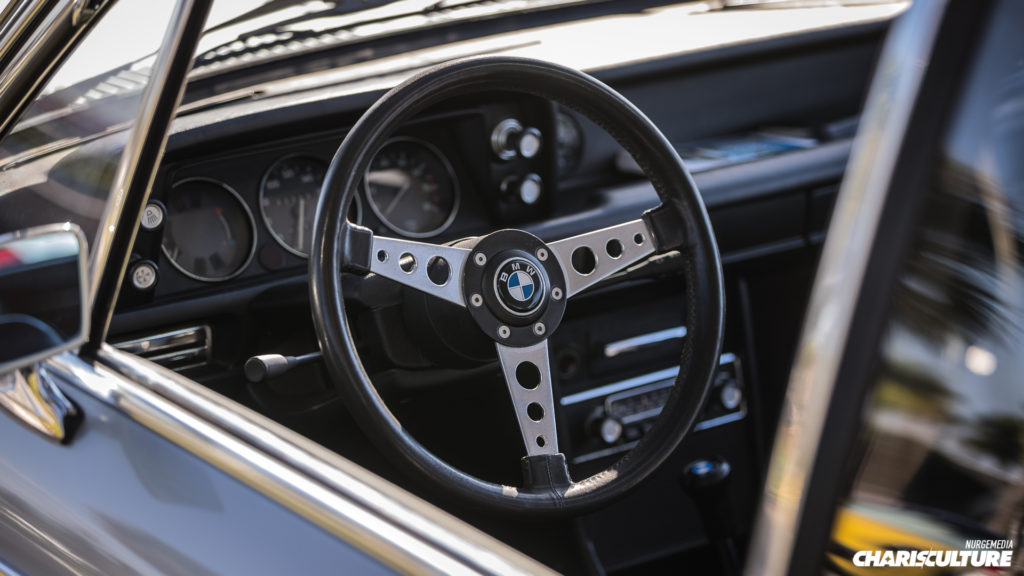 The car has about 37k original miles on it, and it looks as pristine as what I imagine it looked the day it was delivered to the dealership. It was a delight, to say the least. Not a lot of people really knew what it was, so, naturally, there was a small crowd around it. I was glad that I got to get some shots and speak to the owner. It's not very often you get to see cars like that.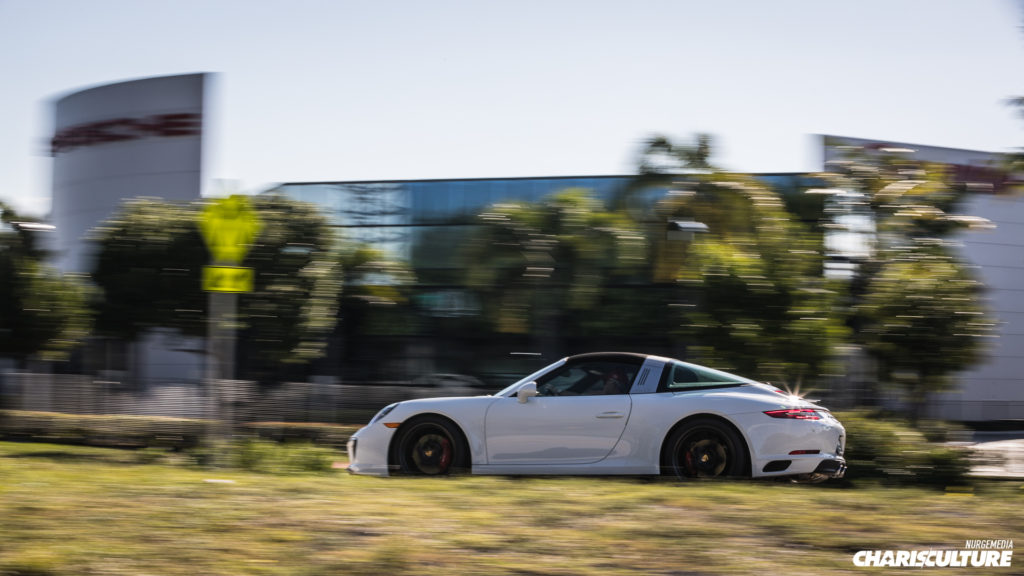 I headed back to the entrance area of Champion to see what else was coming in. I kept hearing loud exhaust coming from the west side of the dealership. That's when I realized that the Copans Road East off ramp was behind the west side of it. So, I decided to take a walk. Heading west on Copans towards 95, I found a great spot to snipe cars exiting for the show.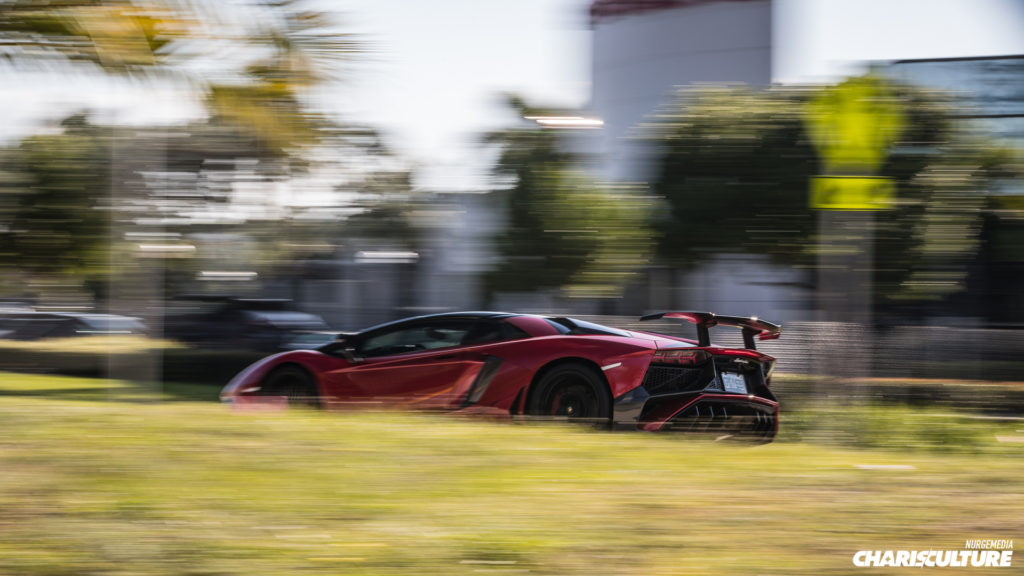 No one was safe. There was an onslaught of cars coming in, mostly Porsches, but it's good to catch something different once in awhile.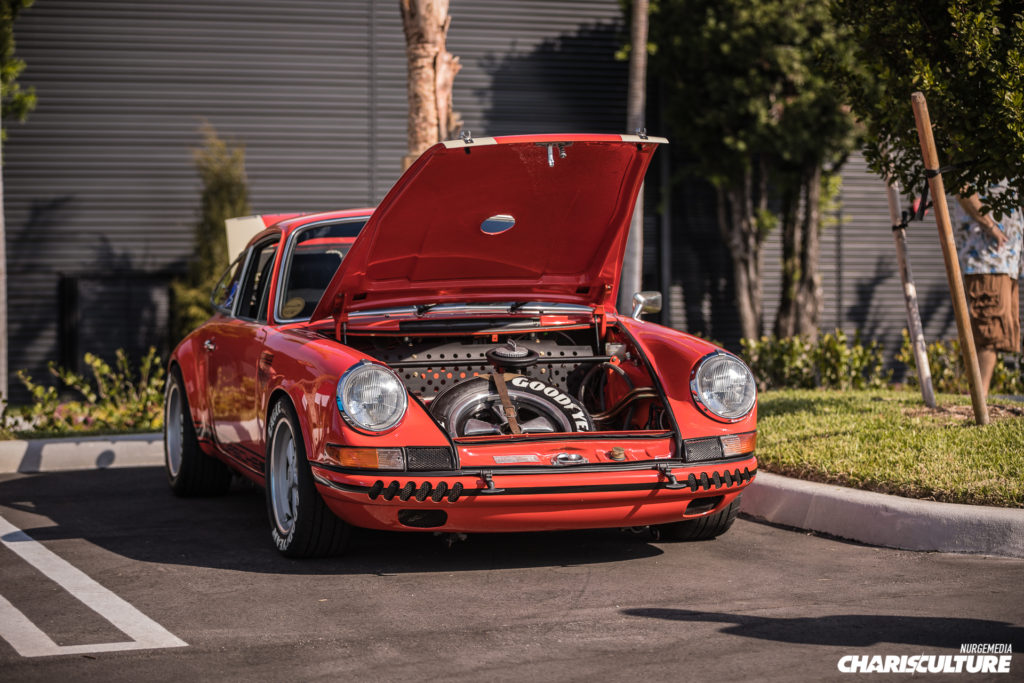 Back at the dealership, I came across this Tangerine sexpot oozing with personality. I spoke with the owner, Noah, for a bit and found out that this was the original Tangerine paint, save for the additional period correct 356 Speedster Ivory stripes he added to the hood and trunk when the center-fill gas tank opening was grafted to the hood.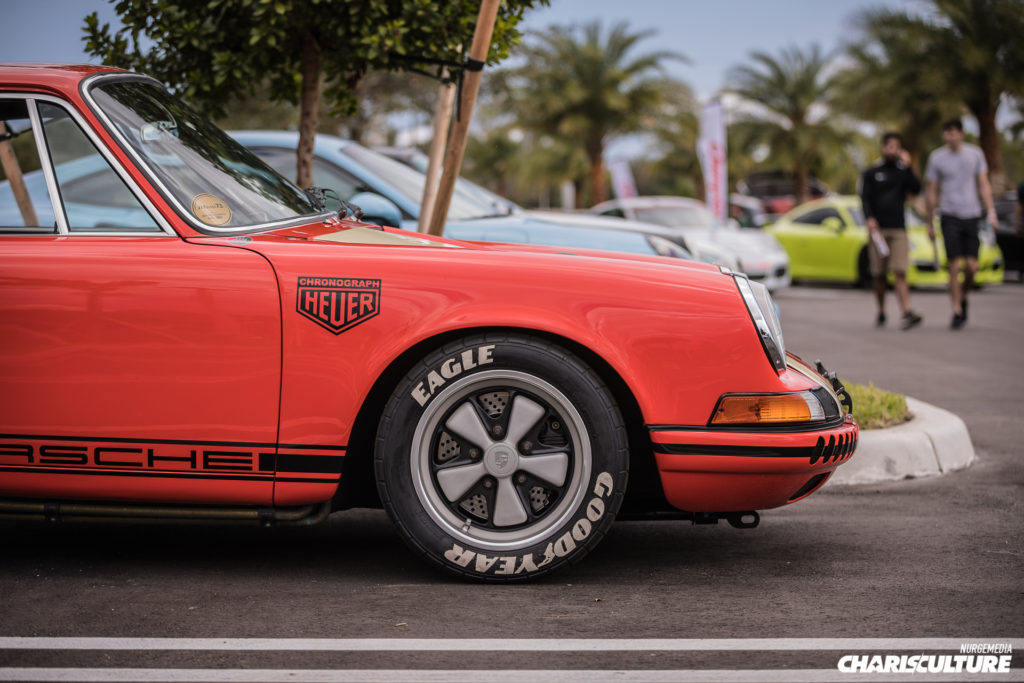 Another interesting point was the size of the brake disks. Noah said he was going for an RSR-esque feel while still maintaining his aesthetic. He told me that the size of the discs were so large that the balance weights needed to be hammered flat so the discs would clear the inside of the rim.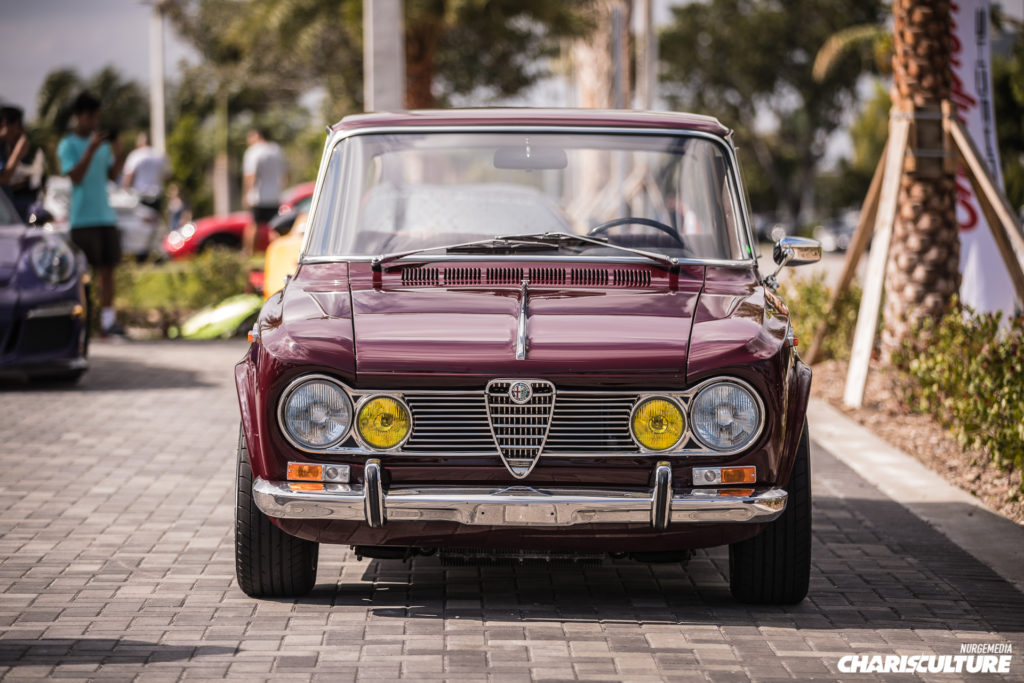 I moved along to an area surrounded by Bugattis, McLarens and a Pagani, but those weren't what drew me there. It was this 1967 Alfa Romeo Giulia Super that demanded my attention.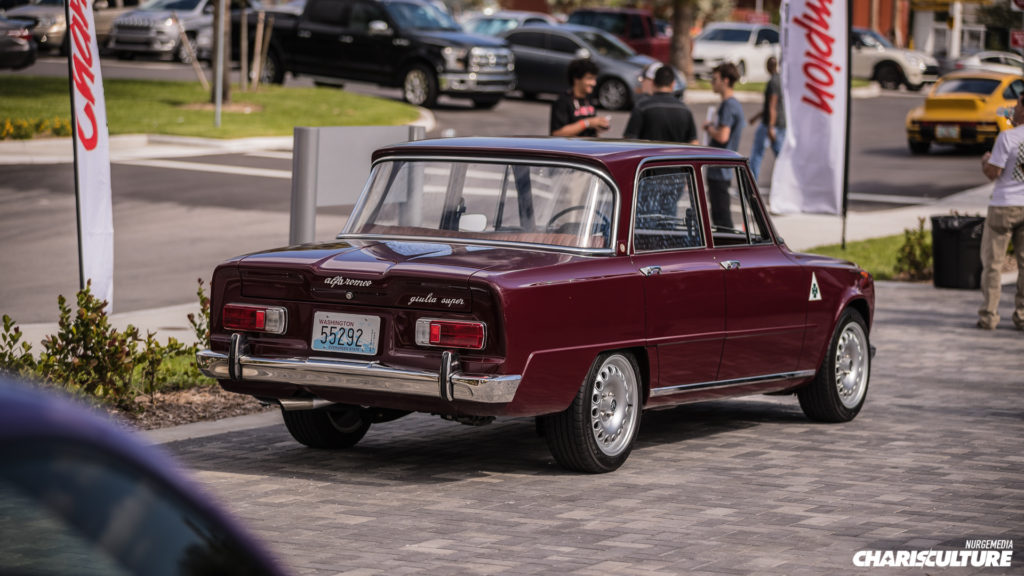 I've seen my share of supercars, and quite frankly, they do nothing for me. But this Giulia hits all the right marks. It almost feels like an Italian Hakosuka to me. It's just something about those harsh box-like edges that I love so much.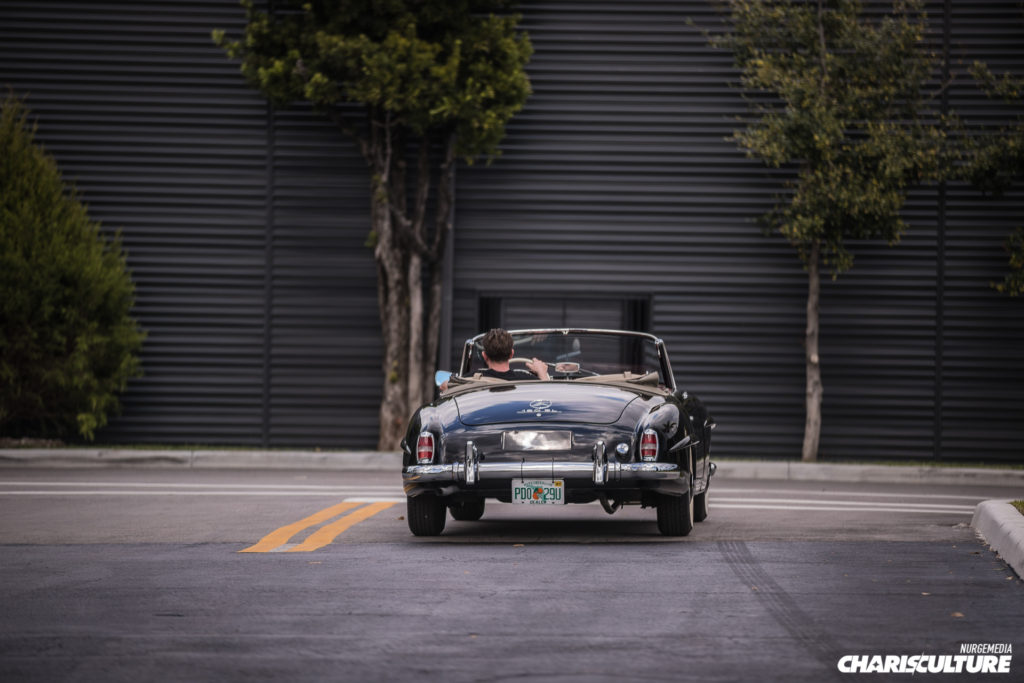 After the Giulia drooling was done, I noticed cars were leaving. I made my way back to my own boxy vehicle and caught this Mercedes 180 SL leaving as if driving off into the horizontal line sunset.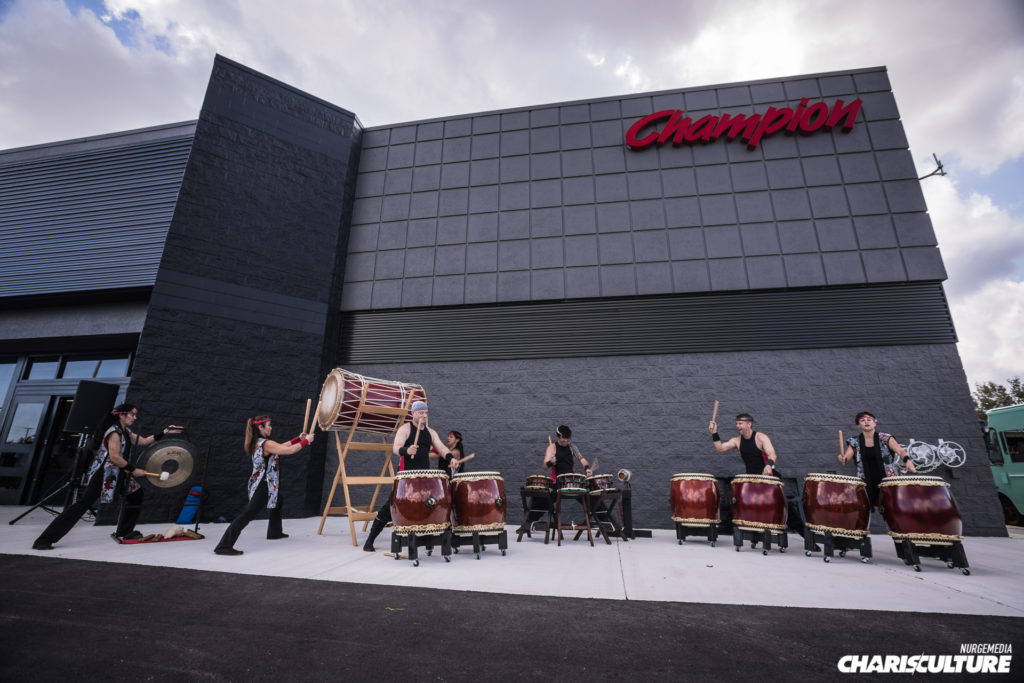 It was a great event filled with quite a variety of cars and food. They even had a Taiko drumming session! I'm looking forward to the next Champion event, whether it's Cars & Brunch 3 or some other gathering of beautiful vehicles.
So, until then, check out the rest of the photos on our flickr here and an extended gallery on that Tangerine 911