It's been awhile. Too long, actually. Here we are in 2018. A lot has changed and a lot will continue to change, but we're back at it and planning to do a lot more than we've ever done before.
I've experienced quite a few personal changes that have pushed me into a place that is new and exciting. I left my job of 12 years in advertising to explore opportunities that I have been creating through The Charis Culture through relationships we've been building over the last 8 years.
The Charis Culture has and will always be about the love of cars. It was started by two guys that have this love for all things automotive. The other side of that is that we both happened to have come from the world of advertising. Charlton and I are both well-seasoned digital professionals in our respective fields of web development and user experience.
As we move forward in 2018, The Charis Culture will become more of what Charlton and I have been building all these years. We've been doing some pretty awesome things with some pretty amazing clients, and we'd like to start sharing our experiences with all of you.
I'm currently working on the restructure of the site. It will be more focused on what it is that we really do behind-the-scenes, like showing some of the web development projects we've been working on. For example, we teamed up with Dalmastro and helped build A-Rod's website!
We feel it would be helpful to show more of who we are and what we're capable of because yes we do love cars, and we do love technology, so naturally we want to really merge the two and see how we can continue moving forward in both of these worlds.
As I mentioned, we've created some amazing relationships over these last 8 years, one of which is with our good friend Bill Adam. Ferraris invaded PBIR at the end of January for the Cavallino Classic, and this time around, I had one of the most amazing experiences I've ever had at any car show I've ever been to.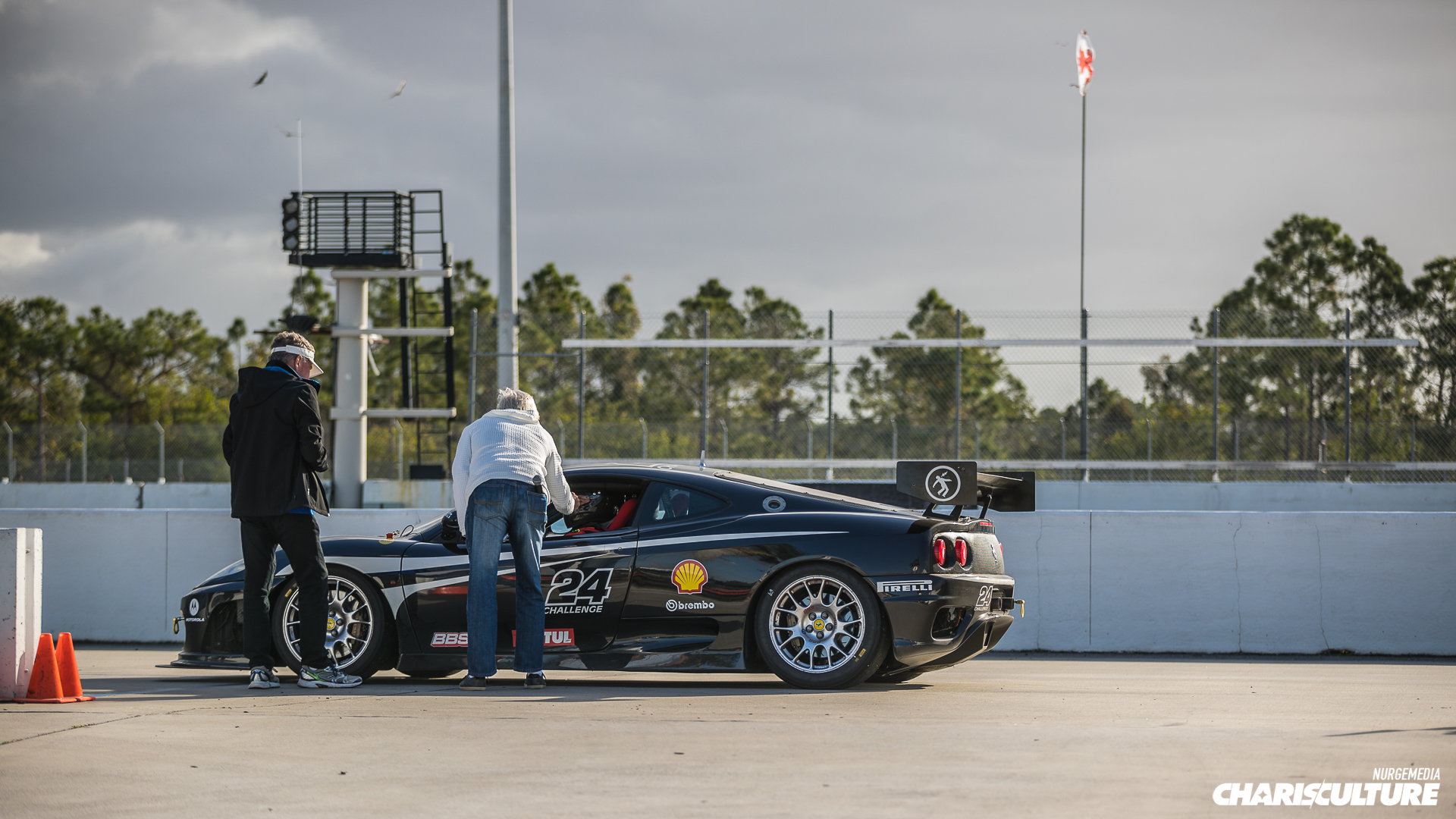 Bill had sent me an email letting me know that he was going to be officiating the 2018 Cavallino Classic race at PBIR and asked if I was going to be available to come check it out. Since I've been enjoying the freedom of not having a 9 to 5, I said, "Absolutely. I will be there on Friday." Bill was happy to hear this and said that all I had to do was let them know at the front gate that Bill Adam had requested me.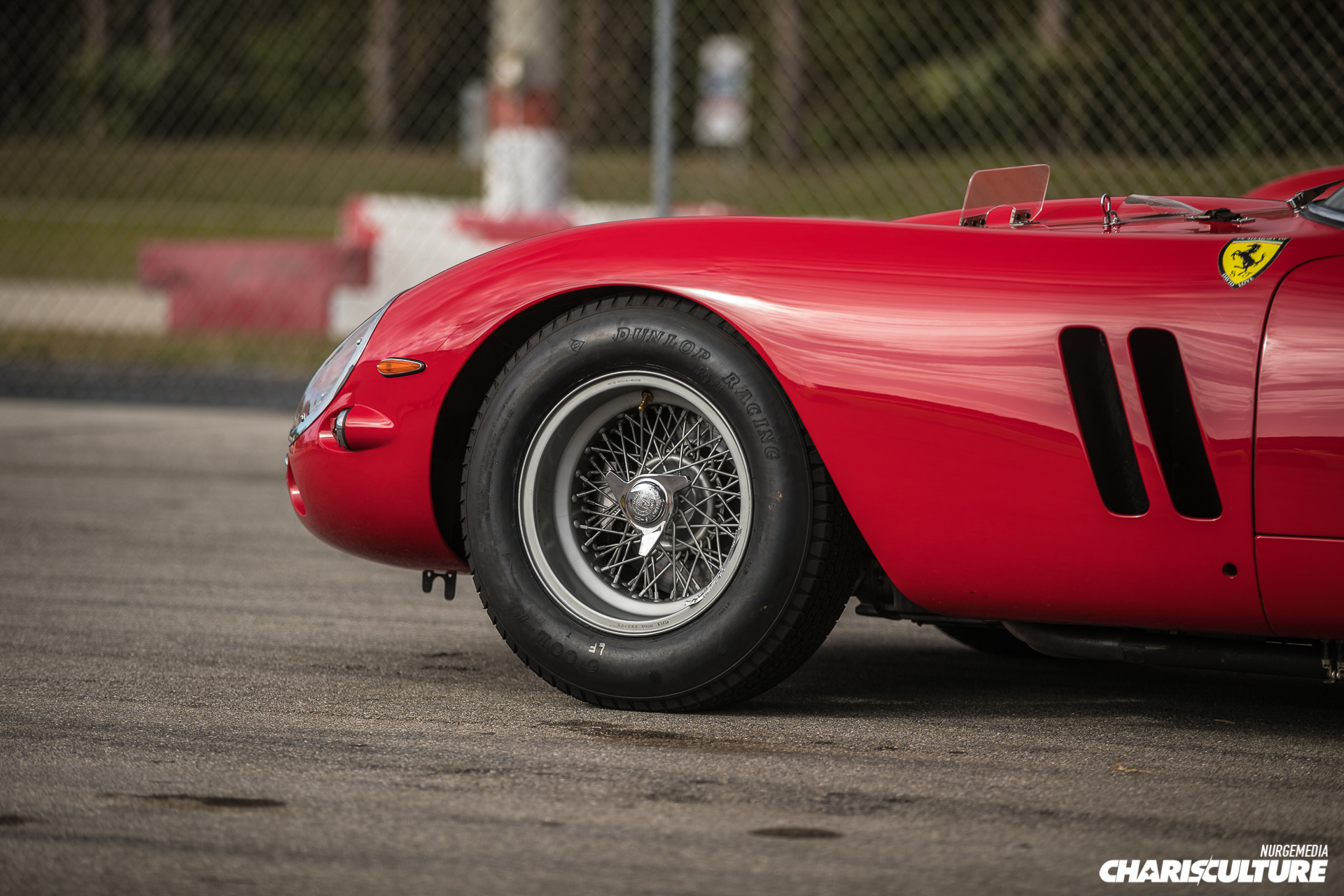 When I arrived, I did just that and was directed towards the hospitality tent. Once I introduced myself, I was asked if I would be getting a ride along. I wasn't sure, but I said "Absolutely! If there's a ride along available, I'm all for it." So, at that point, I was directed to Brian Meserlian, the partnership director for Cavallino Classic. Brian was already aware of who I was thanks to Bill, so he got me set up with the purple ride along band. Now I was ready if the opportunity presented itself.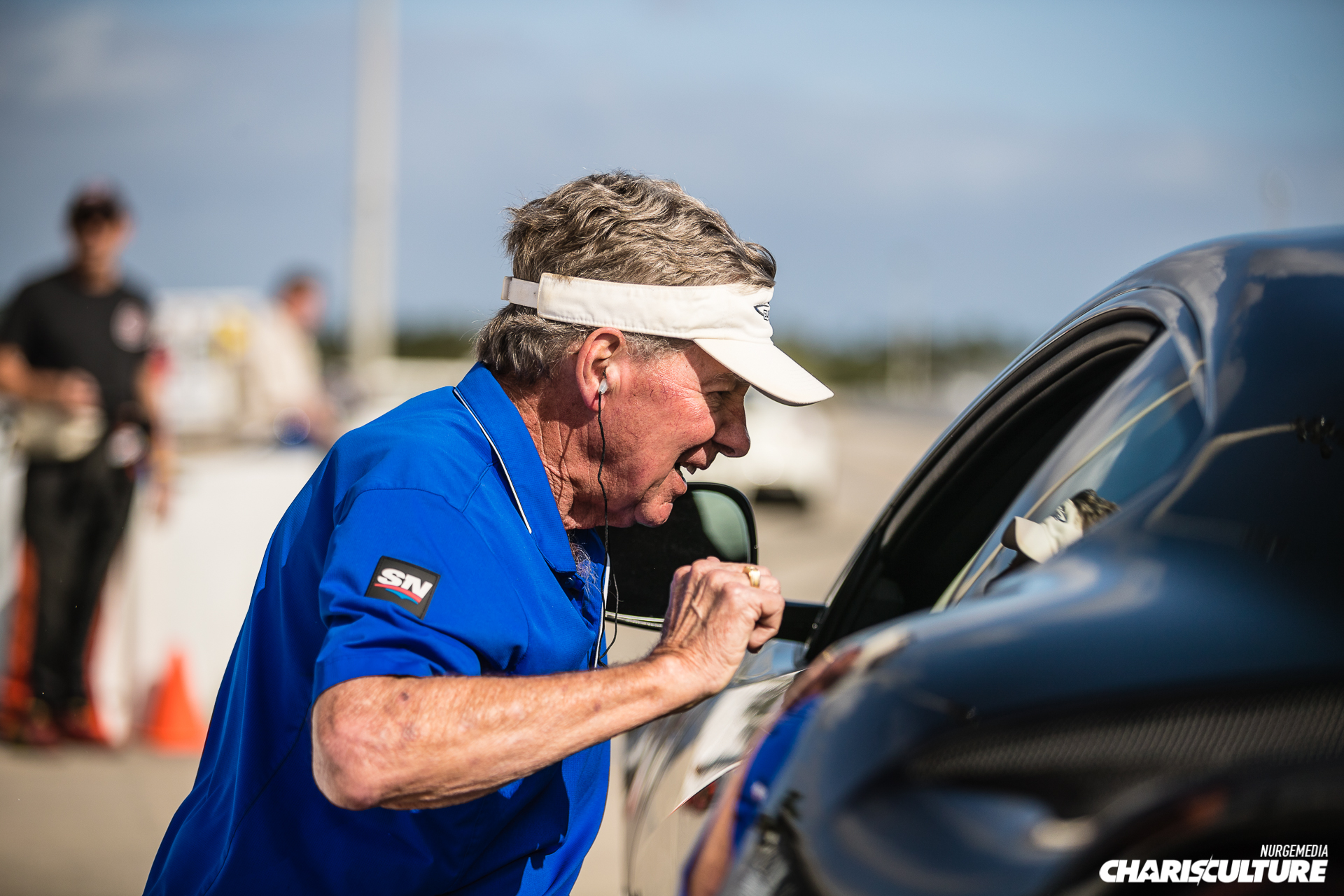 I found Bill by the track getting people ready for warm up. I hadn't seen Bill since the RPM Foundation event at The Creative Workshop back in January, another event that I'll be writing about soon. He introduced me around to a few more people. I've been to PBIR so many times, but I have never been around the whole track because let's face it, I didn't want to walk the whole thing! I was given a tour of the track via golf cart, which was very helpful. Now that I had a lay of the land, I could start to get a feel for what I was going to do for the day.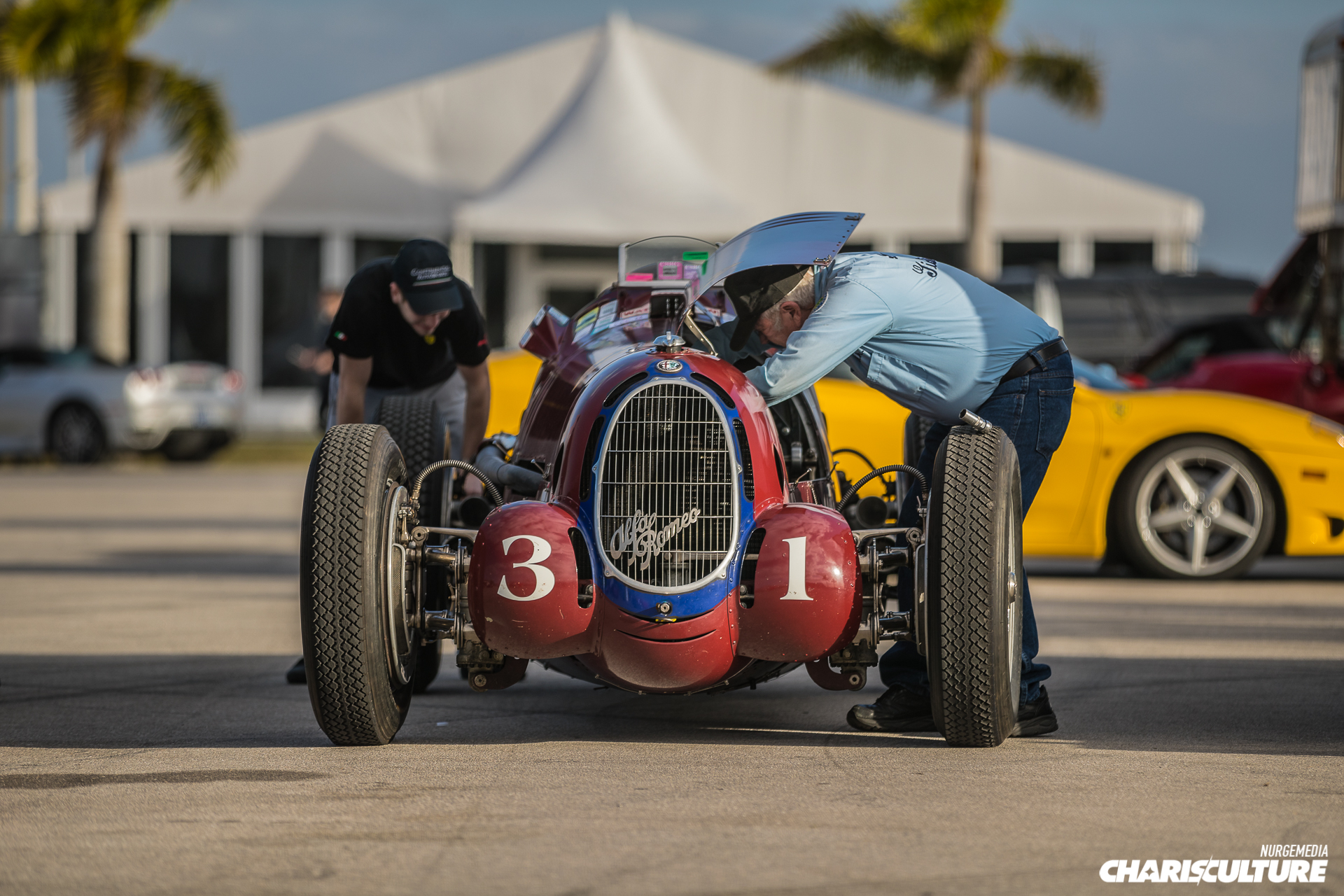 Back at the pits, things were starting to come alive. I've seen this 1935 Alfa 8C the last few times I've been to Cavallino. It amazes me to see a car of this era still in action and in such great condition!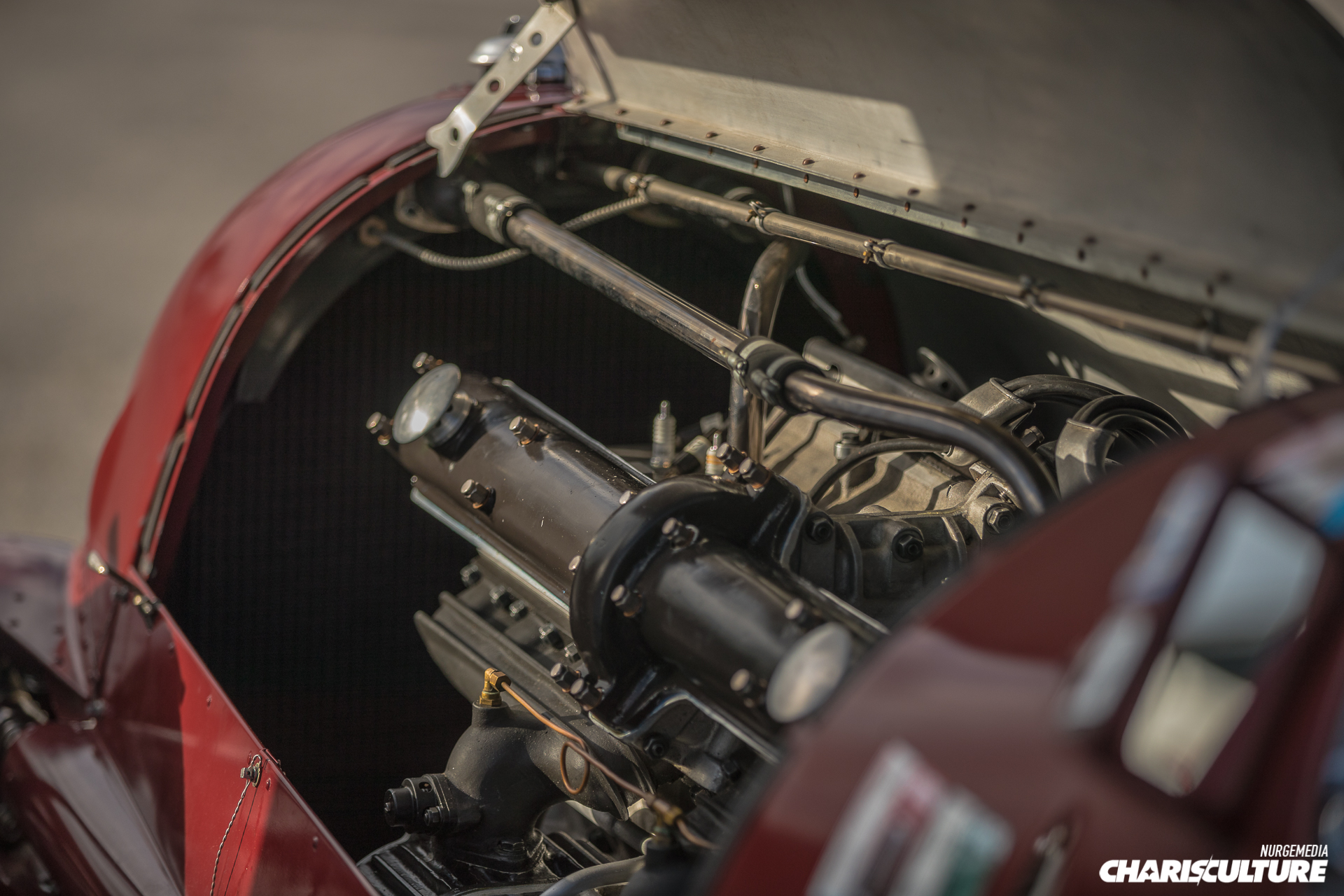 The engine was so simple and super clean, especially for a race car!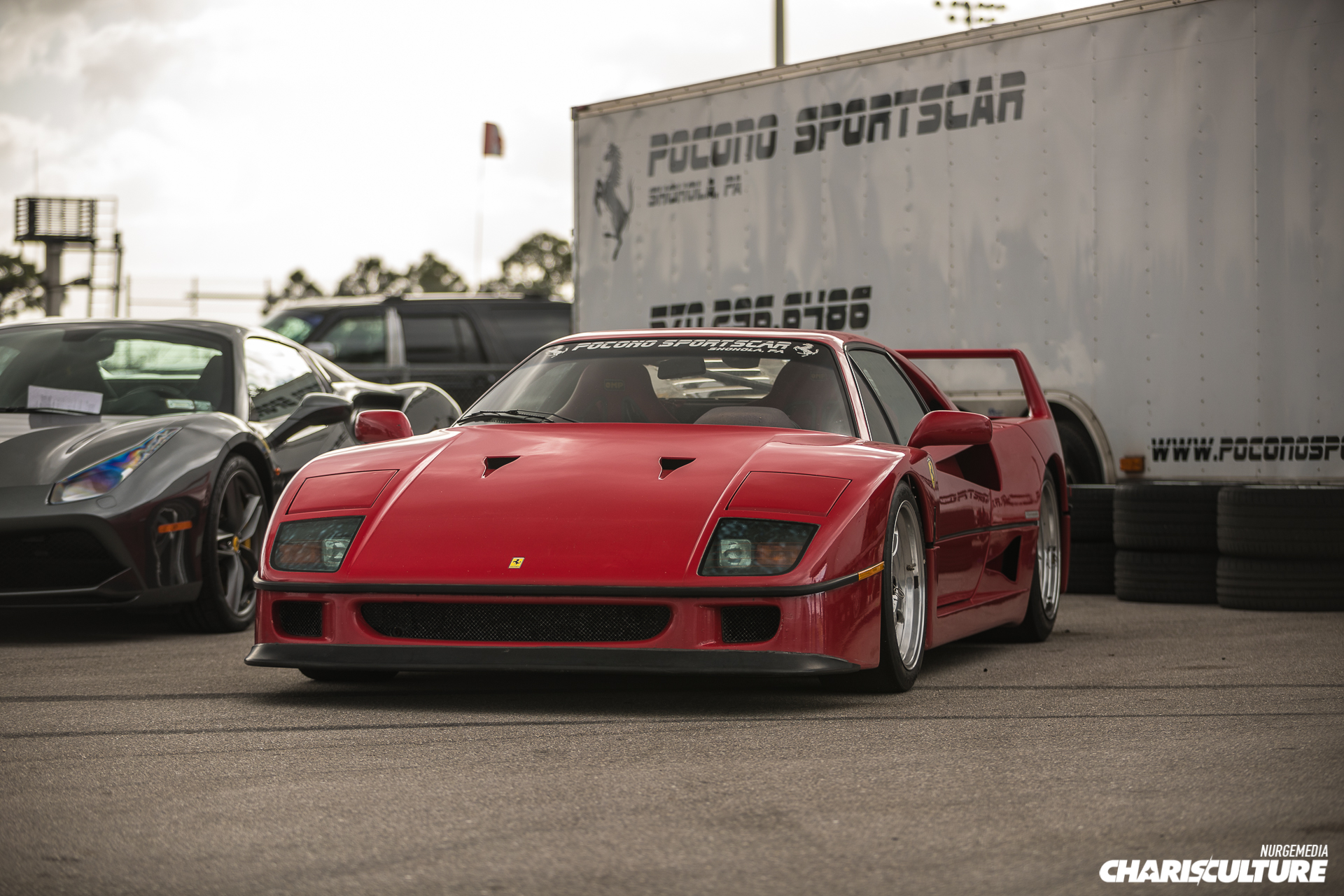 As I walked around the pit area, I came across a crowd favorite: the Ferrari F40. I've seen multiple F40s at Cavallino the last few years. This year, I only saw this one. Of course, it is a perfect specimen of the classic red F40, but I was hoping to see more.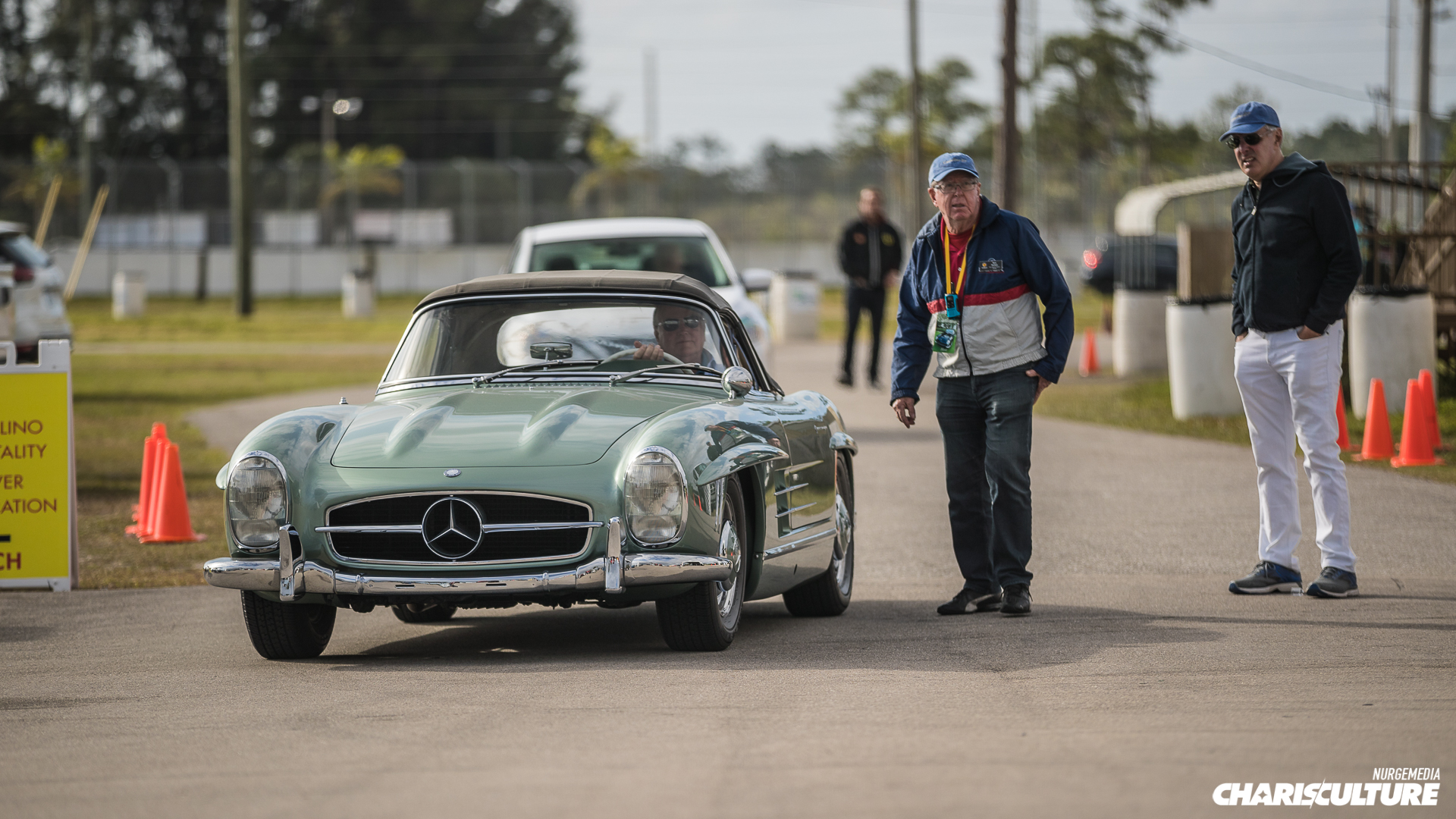 Yes, this was a Ferrari event, but sometimes you just can't ignore cars of this caliber. After leaving the F40, I saw this magnificent 1962 Mercedes 300SL rolling in. The color was just amazing. I've never seen a color combination quite like this, pure classic style.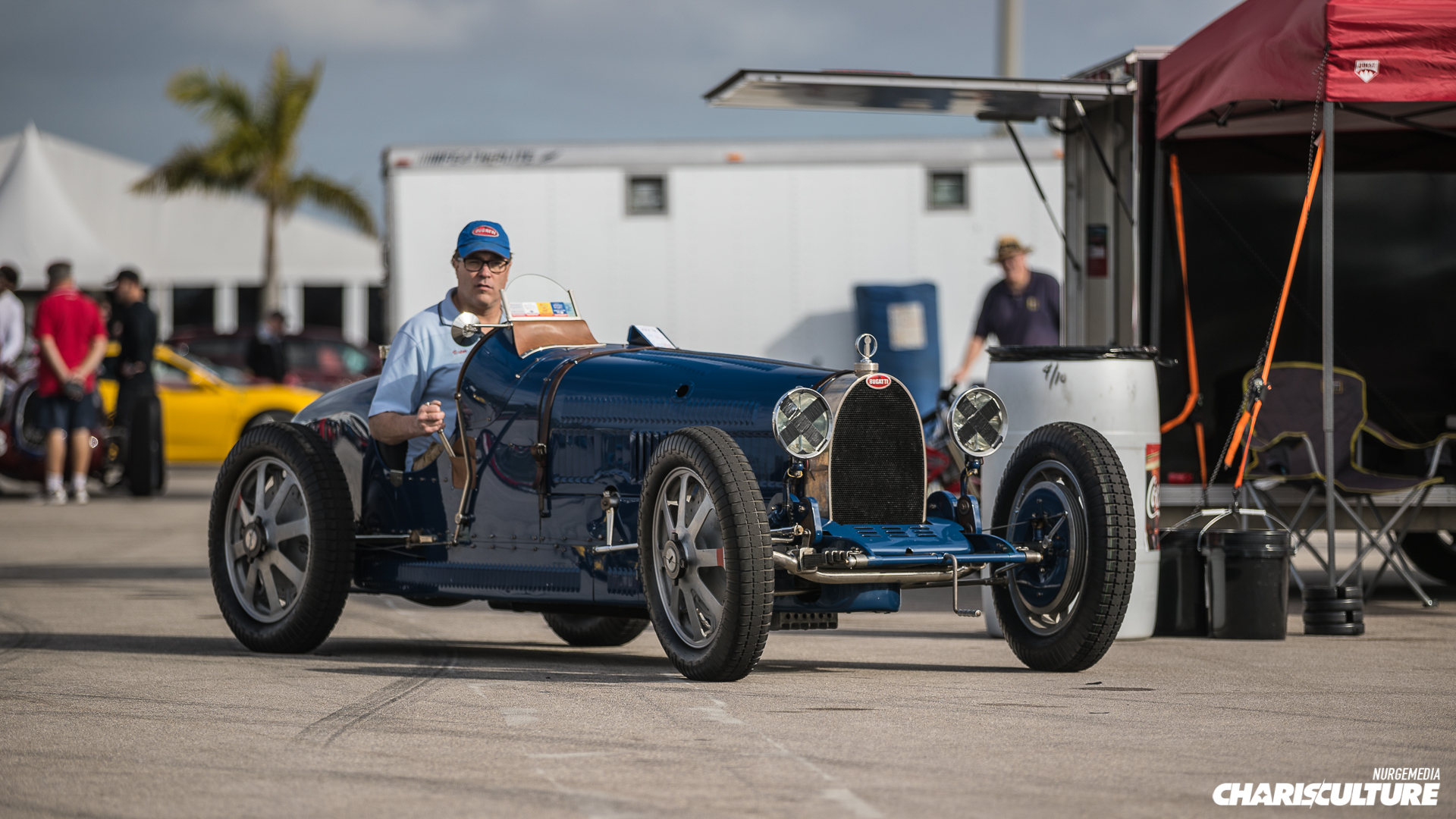 I heard something start up behind me as the 300SL drove off. I turned around, and there was this 1928 Bugatti T35B heading towards me. Yet another amazing vehicle of such an ancient era heading out to race on the track. Note the external gear shift the driver is engaging. With no room inside, why not just put it on the outside!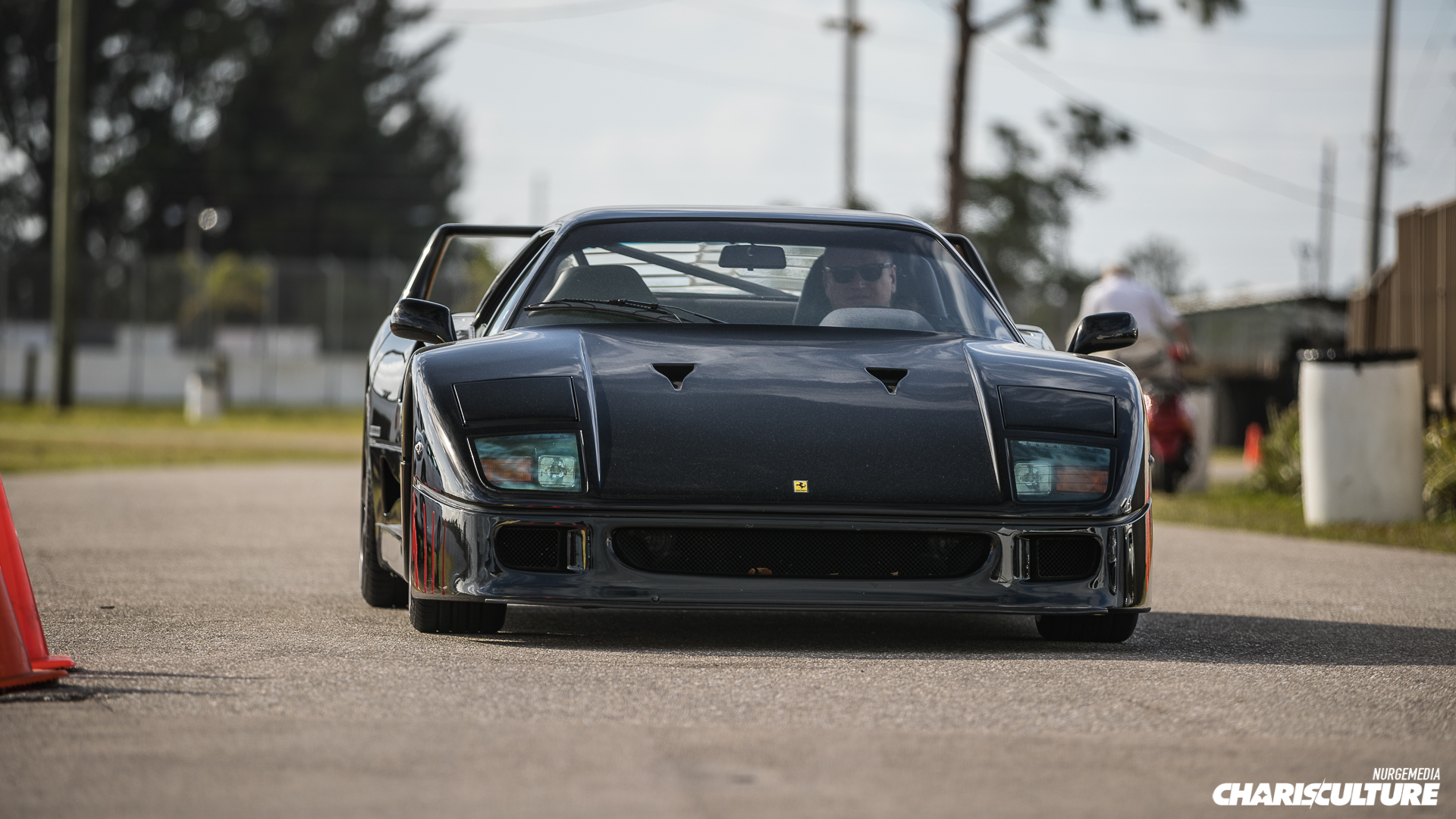 Just as the Bugatti drove past me, I got a call from Charlton. He asked how things were going. Before I could answer his question, I saw a black F40 coming down the entrance road. I quickly told Charlton, "Gotta Go! Black F40!" I dropped to the ground and placed my phone next to me before taking this shot. I could still hear Charlton, "What? You saw a what? Send me pics!" I was laughing. Once the F40 parked, I went around it with my phone and my camera to get a few shots for him to post on Instagram.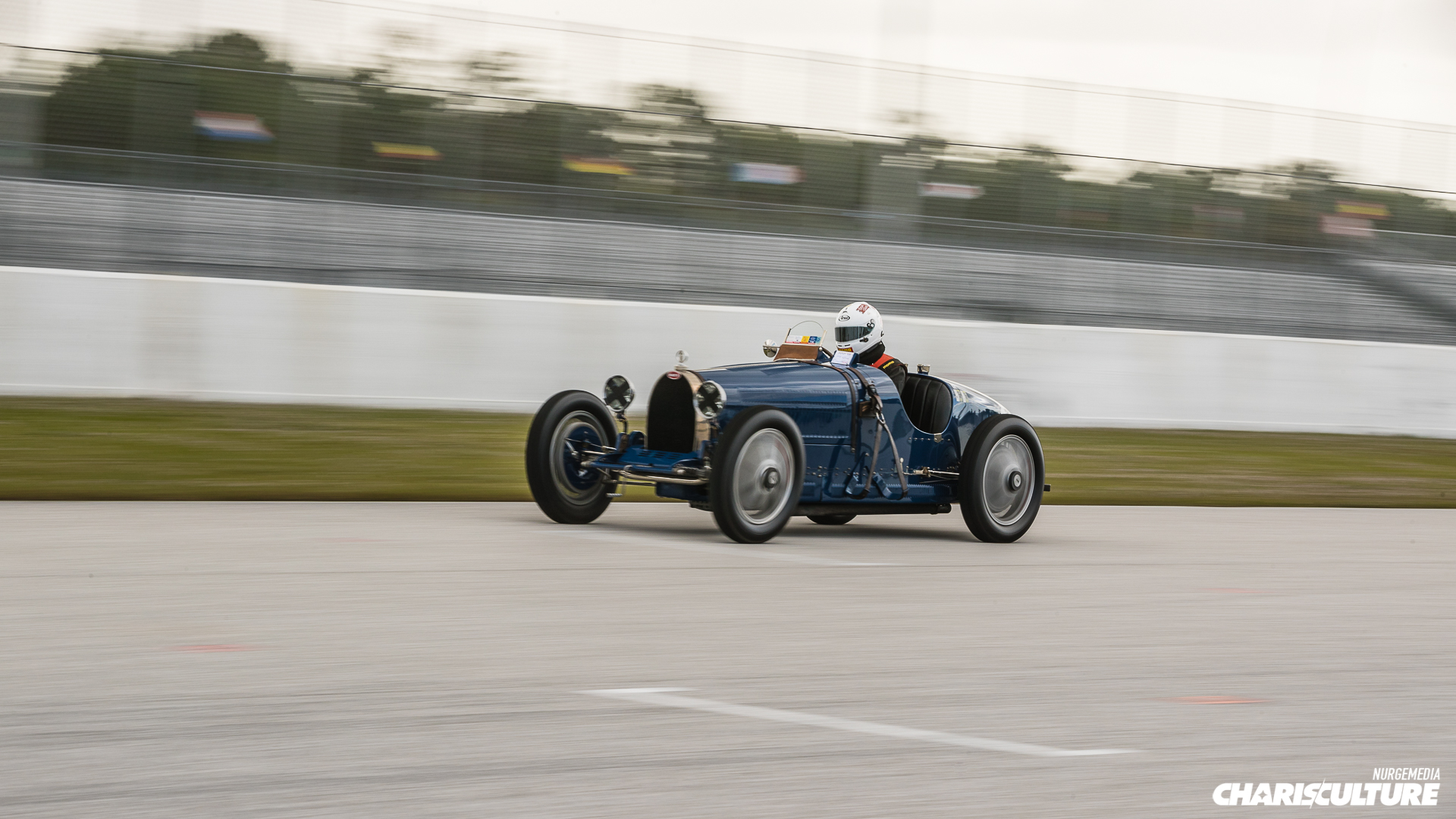 After the F40 love fest, I headed over to the track since the "War Era" cars had just started doing laps. That Bugatti was screaming down the straight away. I remember hearing that it was capable of doing something in the realm of 120mph! That has to be one crazy ride!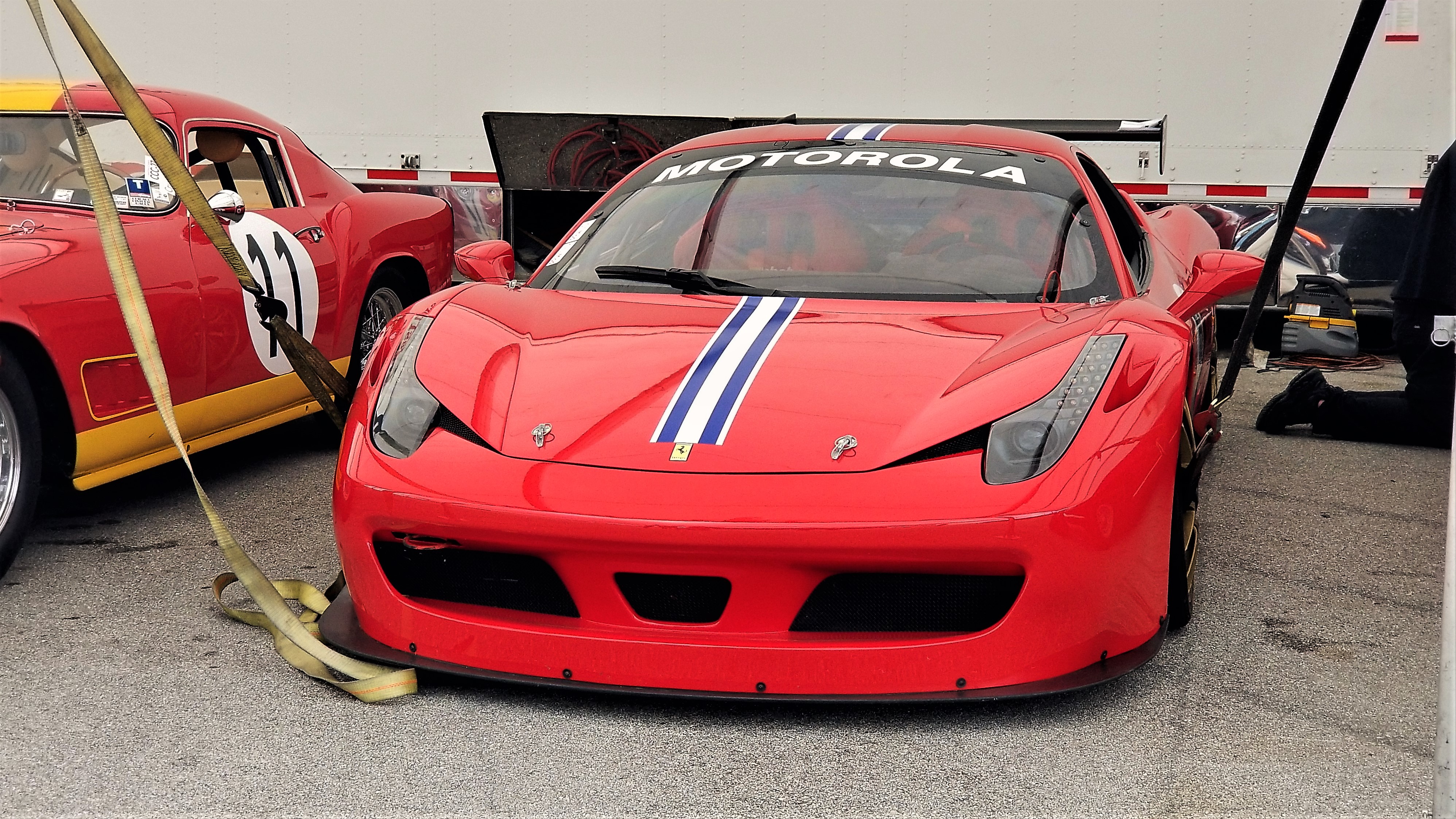 While I was getting some pan shots of the vintage metal blasting by, I was also catching up with Bill. I brought up the ride alongs, and Bill said he'd see what he could do. At first, I was going to get a ride in this track-ready 458 during the GT class race. So, I got excited and stuck around to find out when.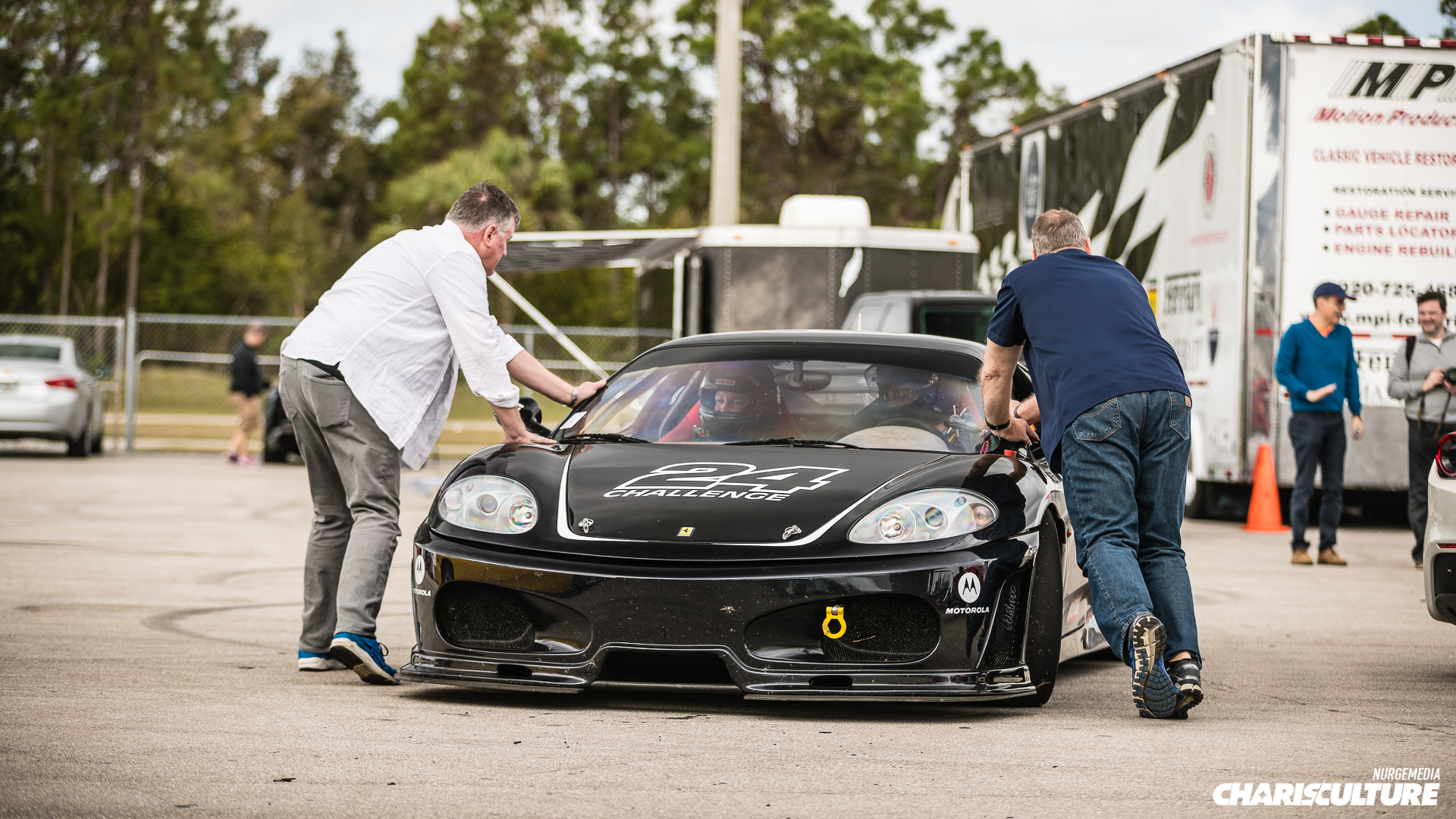 As the morning continued on, I shot around the pits a bit more and saw that the GT class was getting ready for track time.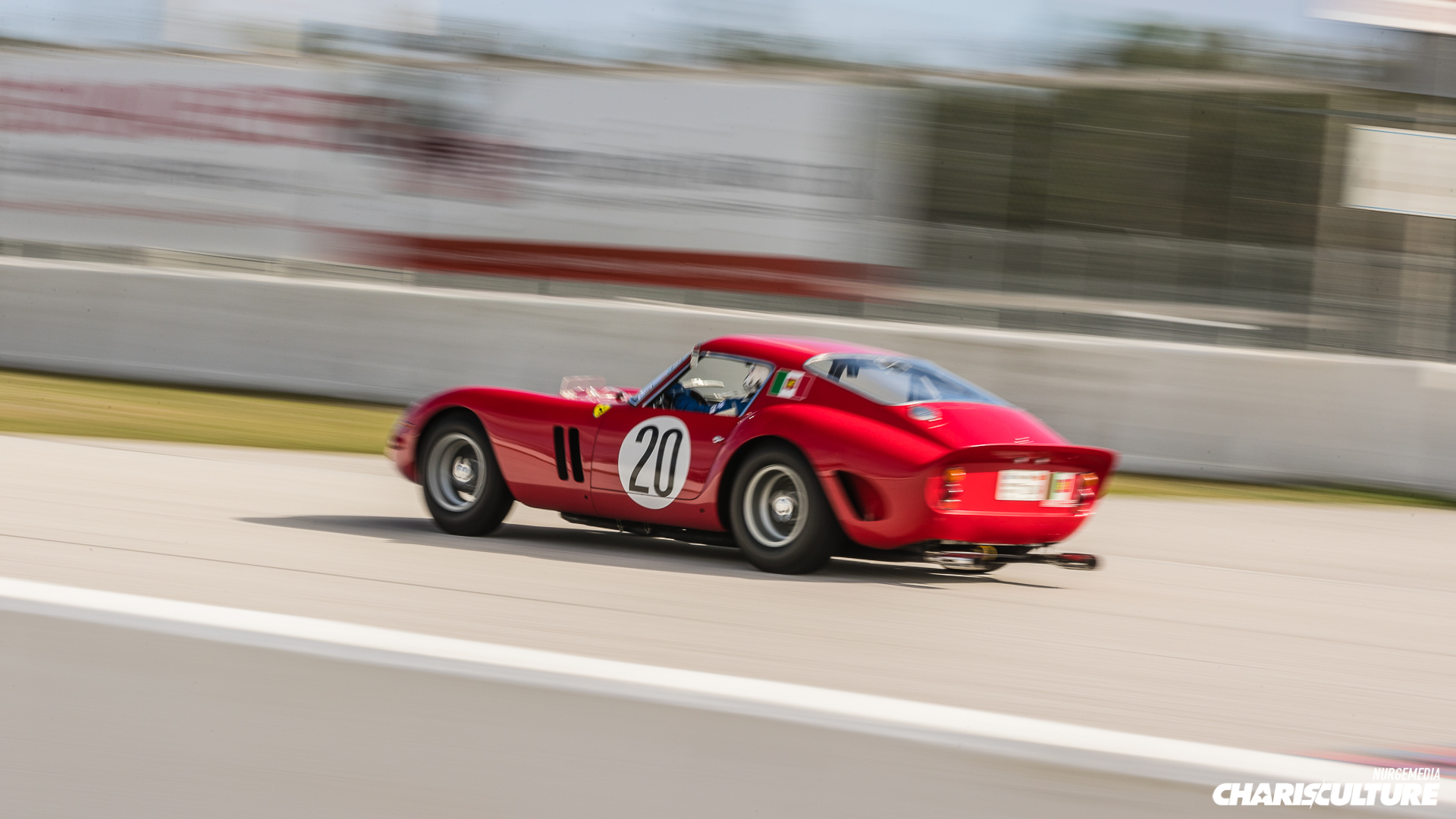 I went back to the track to see the GT races. That's when I caught it: a 1963 Ferrari 250 GTO flying down the straight away. I saw it parked earlier next to the a 1954 Testarossa, but to see it in action was quite a treat. Little did I know….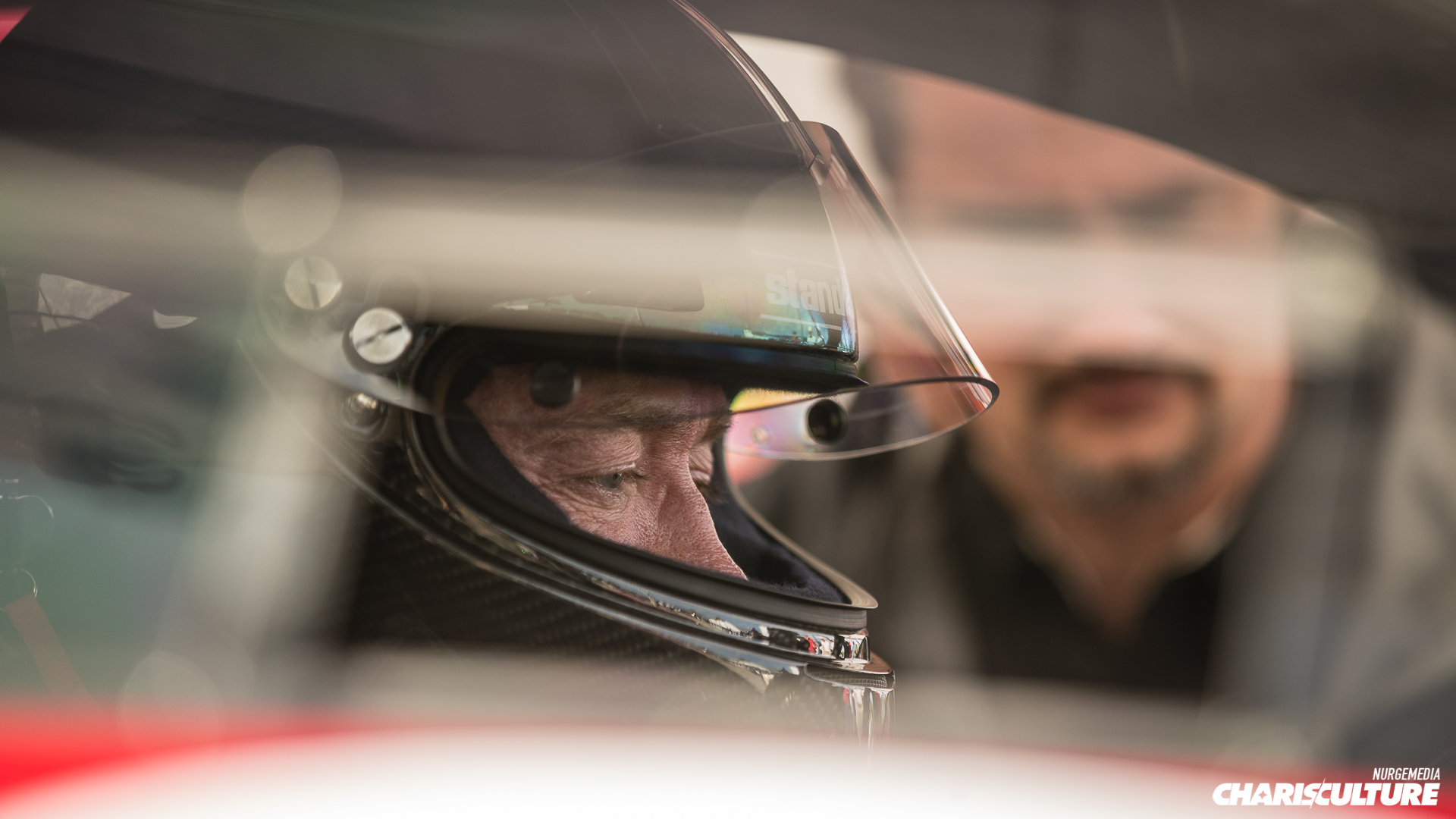 Not wanting to miss my opportunity for the ride along, I headed towards the 458. The extra driver wasn't there yet, so I'd have to come back later. No problem! I watched as the owner of the #72 BB512 NART got into his seat. The roar of the engine as he pulled away made my heart pound.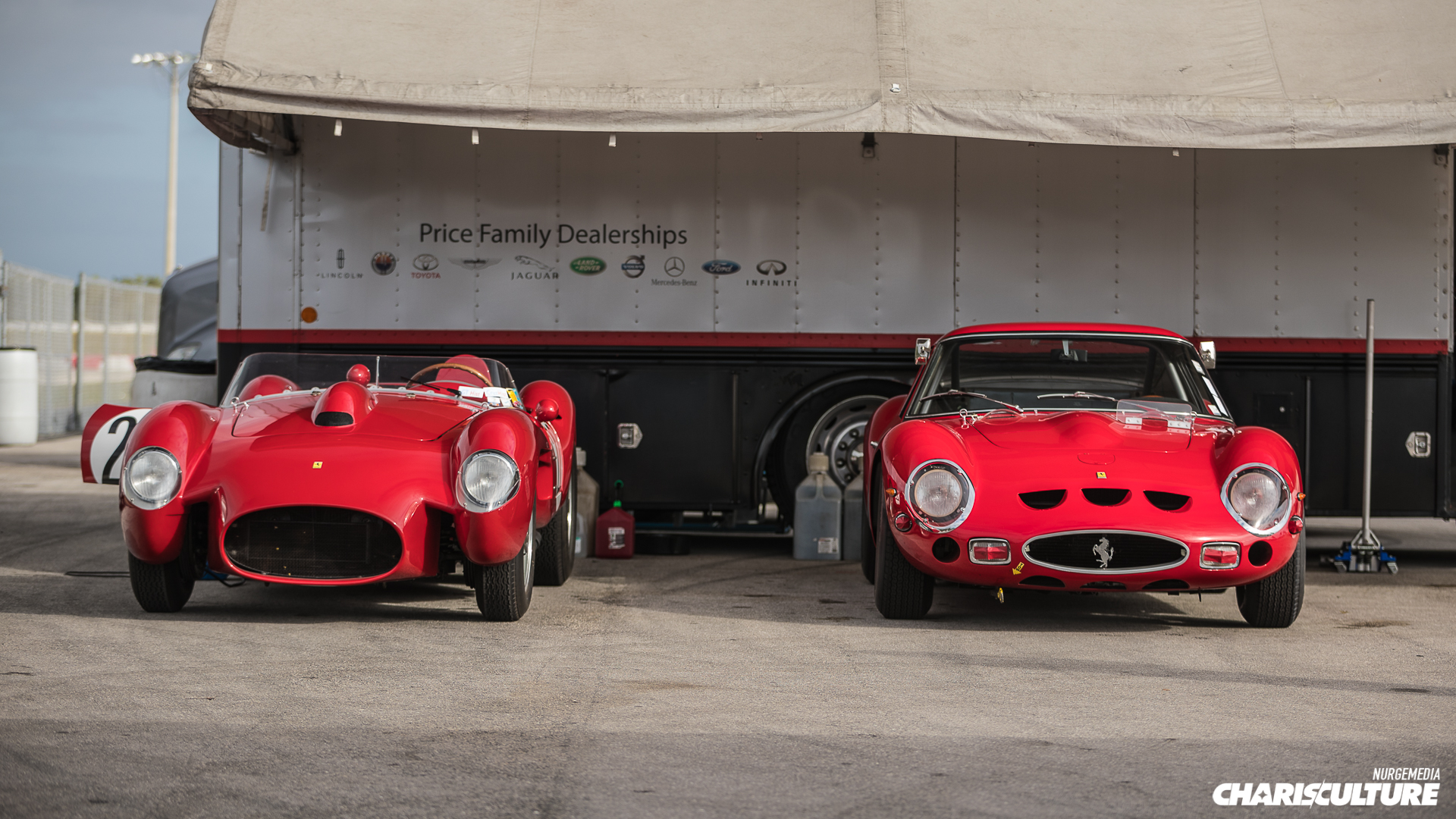 I was on my way back to the track when I ran into Bill. He had some news for me. He was going to introduce me to his friend Tom. Okay. He was going to ask Tom if I could ride in one of his cars. As we started walking, I noticed that we were headed towards the Testarossa and the GTO. My heart rate quickened. Tom had just finished his race in the Testarossa, so we caught him as he was getting situated at his trailer. Bill introduced us and asked if he would be so kind as to give me a ride. Tom said, "Sure, we'll I'll take you out in the Testarossa at the next GT round after lunch." I was floored and thanked him very much.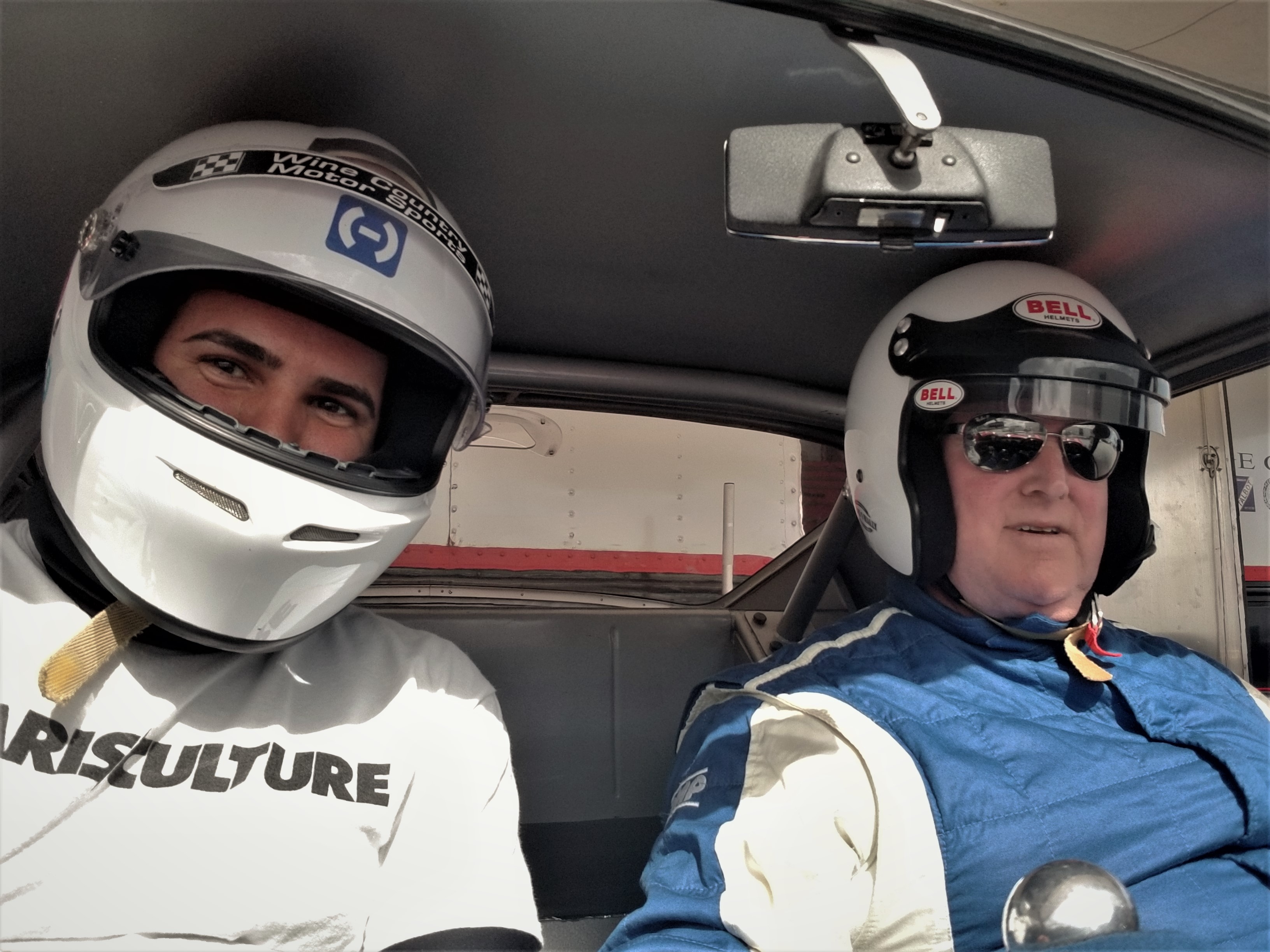 I destroyed a hot dog and cheeseburger at lunch while also telling the whole crew that I was going to be riding in a 1954 Testarossa for a race! Everyone was like WTF?! I told them to keep an eye out for our live IG feed and stories, as I'd post as much as I could there. After the lunch break, I went straight over to Tom's trailer. Tom and his crew were getting ready but not in the Testarossa. As I walked up, Tom said we're taking out the GTO, is that ok? I almost died. I responded, "No problem." But in my head, I was screaming like a little girl at an N*SYNC concert. We got in, and of course took a selfie.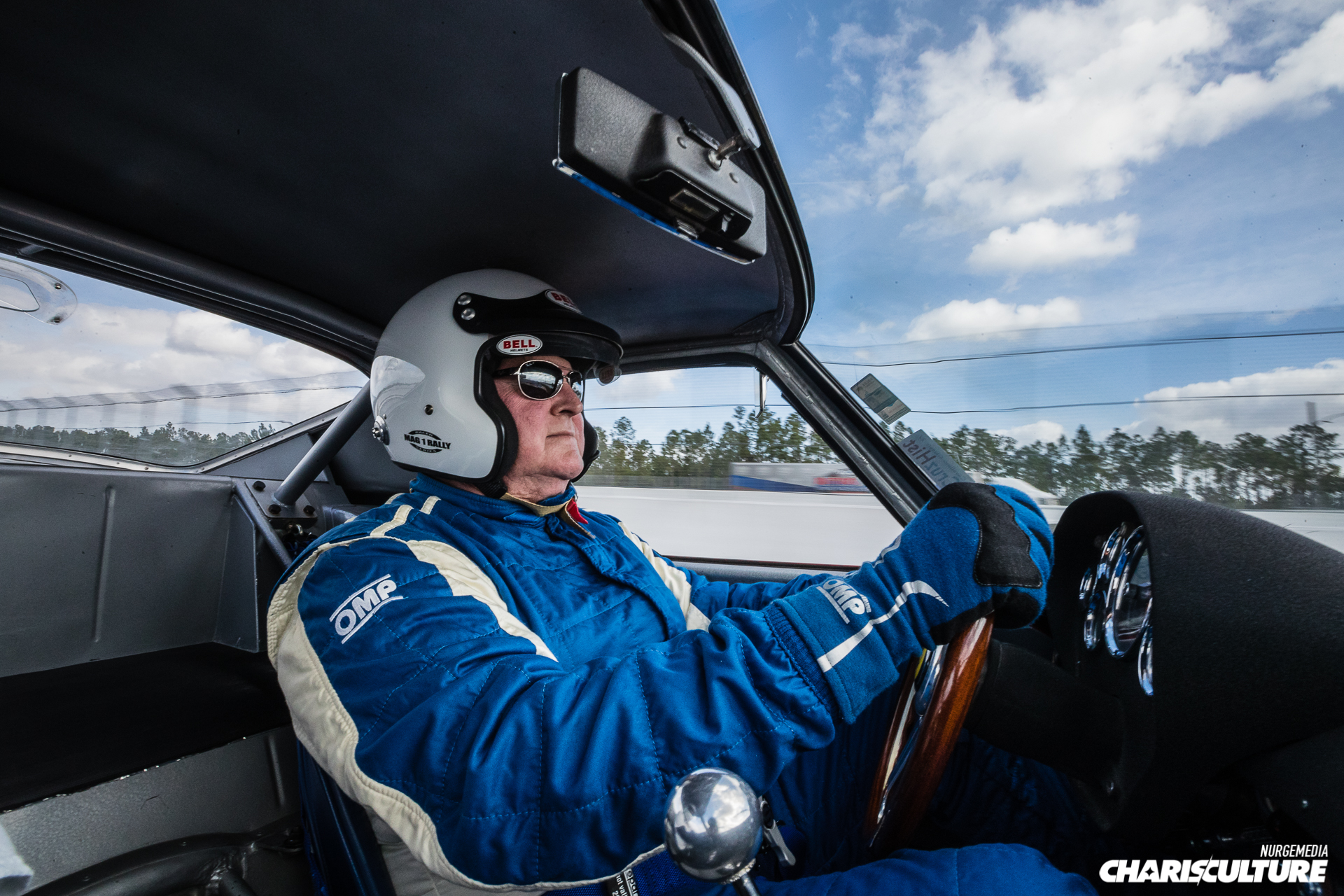 Now a little history for those that might not know the reasoning behind the excitement. The driver/owner, Tom Price of Price Simms Auto Group California, is one of 33 GTO owners. Yes only 33 of these beautiful machines are still around and running. This particular car, chassis number 4757GT has quite the history. It saw time in Le Mans and Tour de France, amongst its respectable racing history. Now here I am, sitting shotgun with Tom squealing with delight as we blasted past newer 458s like they were standing still. The adrenaline I felt as we powered into the turns and blasted down the straight aways, at what felt like 130mph, was indescribable.
I've been in drag cars, drift cars, and race cars before, but nothing like this. Oh, and did I mention this car is worth about $55M? Yeah so there's that too. I watched in amazement as a look of calm spread across Tom's face when we went into the chicane and then cracked a small smile as we blasted the last few straights. I don't know how long we were driving for, but it felt like maybe 8 minutes, which to me was 8 minutes of pure bliss. The sound of the engine and the smell of gas and rubber, it was all too perfect.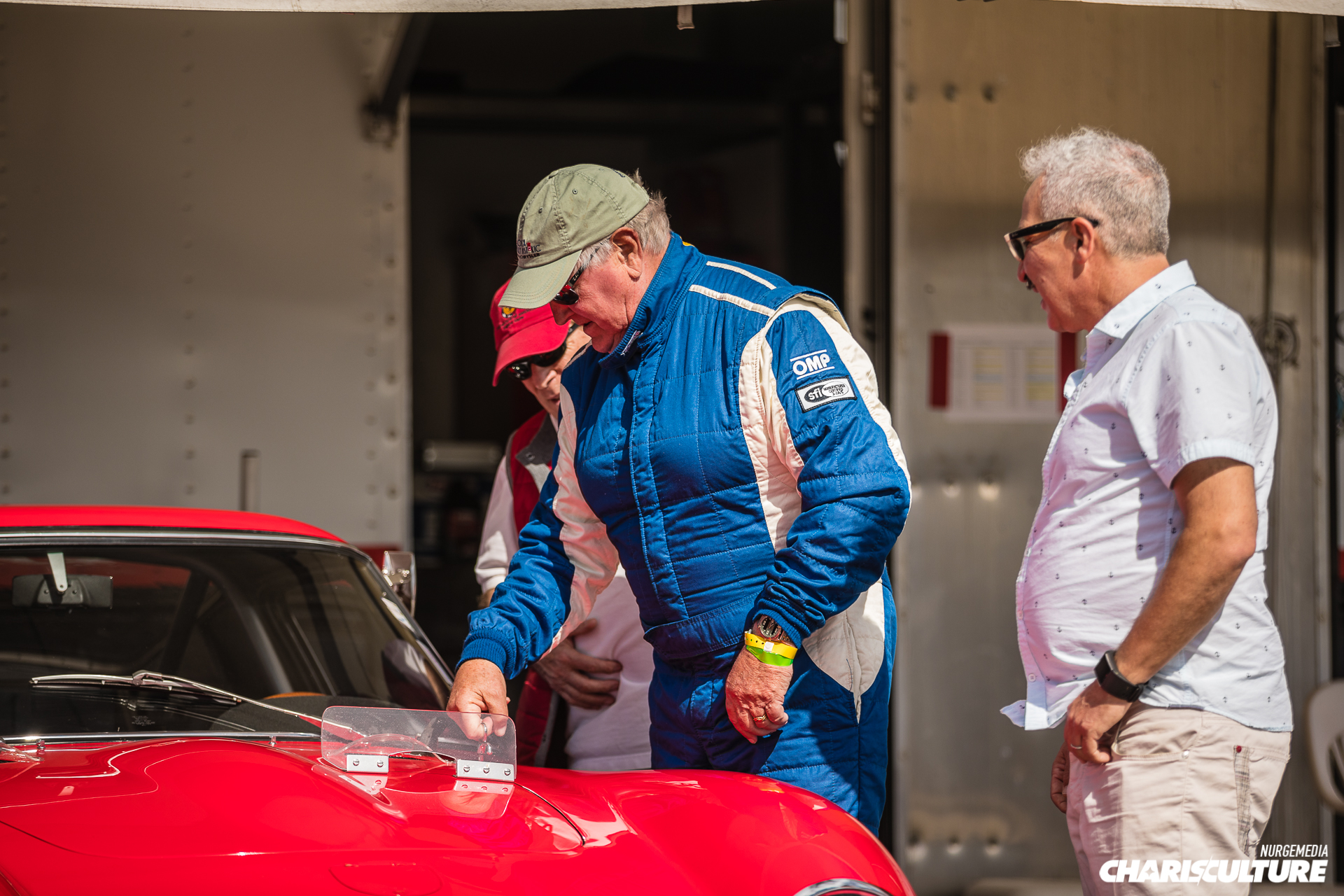 Back on planet Earth, I thanked Tom for the once in a lifetime experience and went on to take more pics of the GTO. This is a perfect example of a car being used as it's supposed to. What good is having a piece of machine like this if you don't use it? Some onlookers wanted to see the engine, so Tom obliged.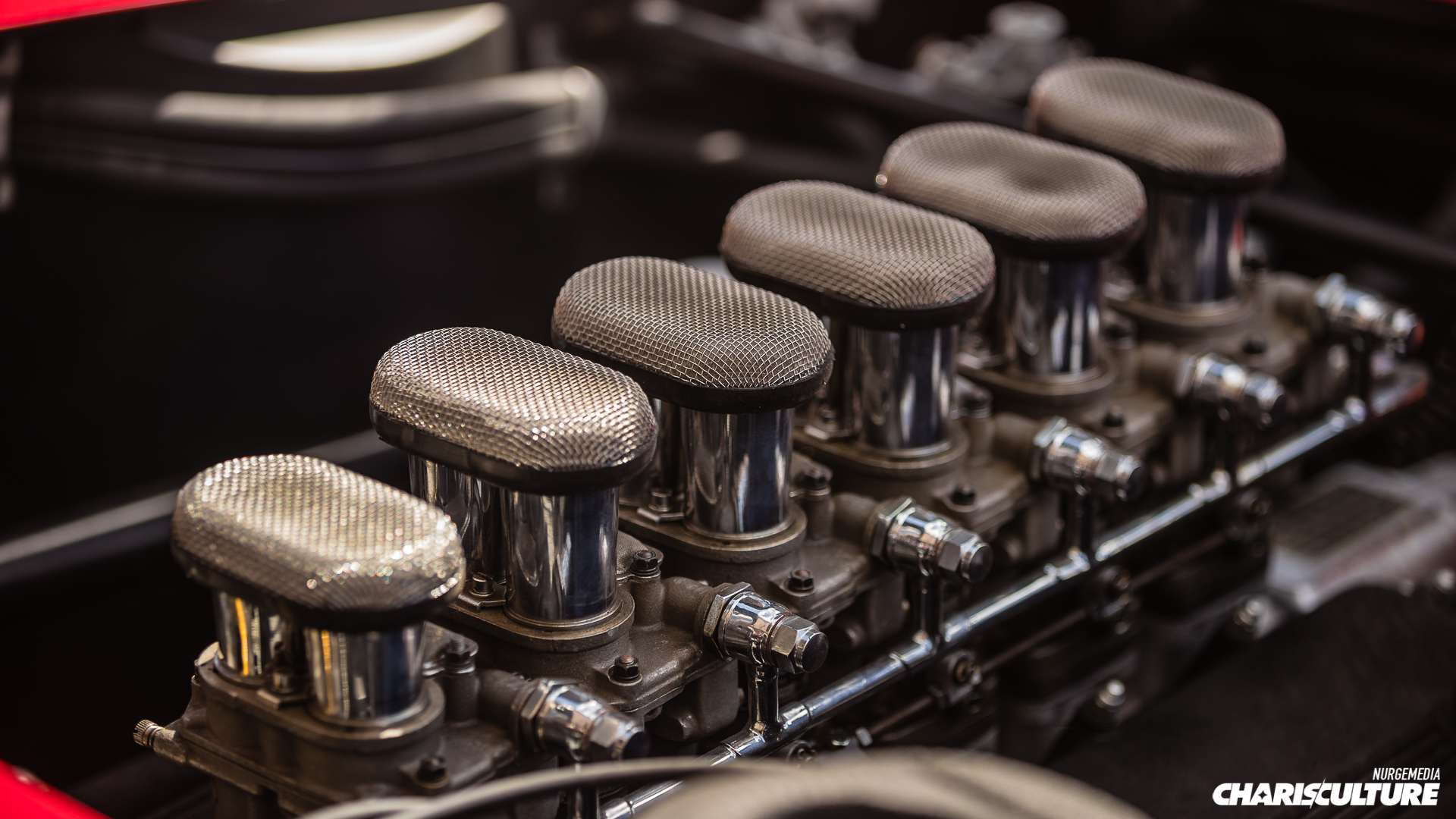 Incredible. This is a race car and the engine bay is spotless. He could have literally just given it a simple wipe down and rolled it right out onto the concourse.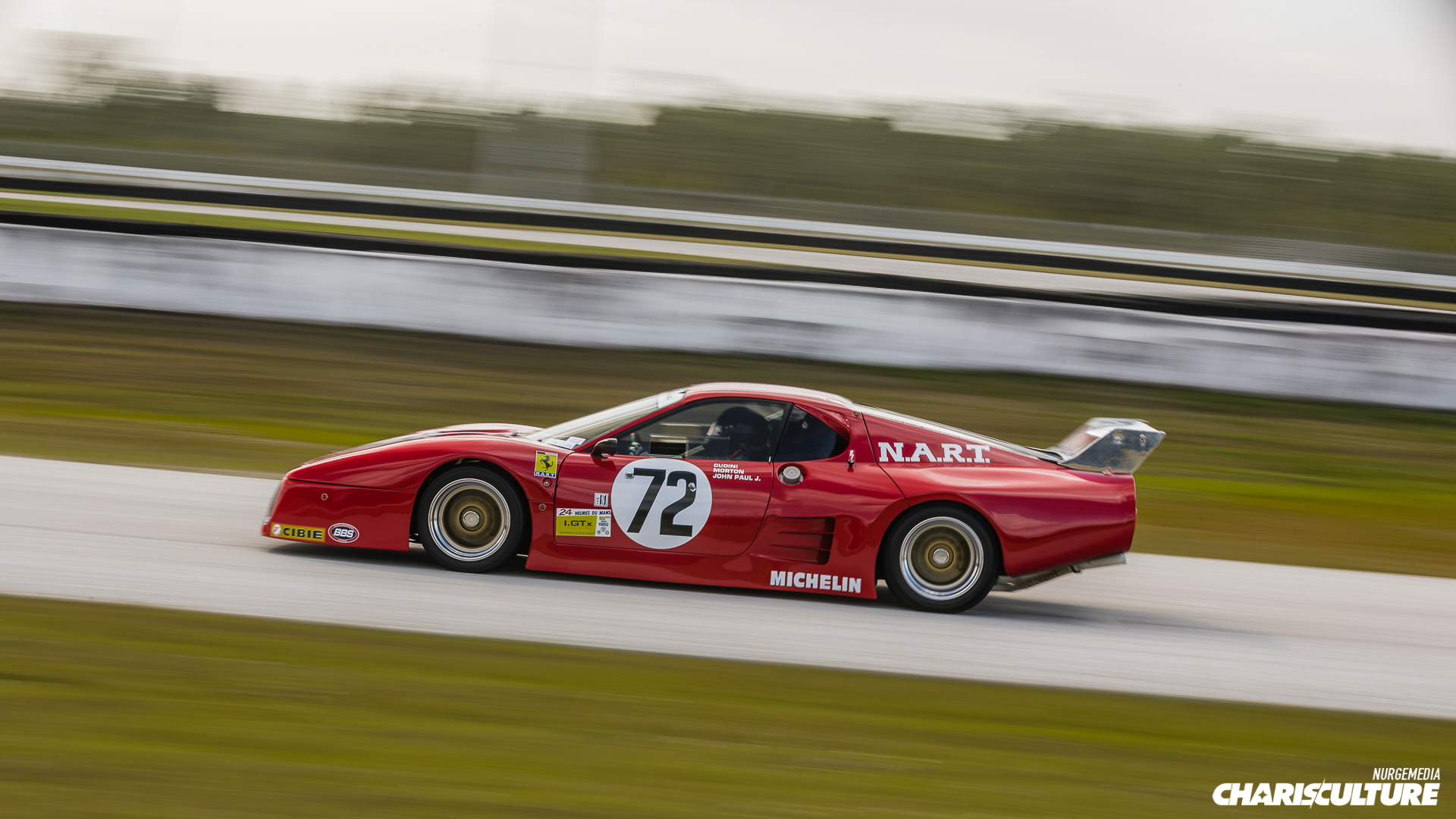 Back to reality, I jumped in my truck and drove to the other end of the track where I've never been before to get some shots. Luckily, the BB512s were all out doing their thing. These cars are so loud and amazing sounding that I was able to just enjoy them speeding out of the chicane and gunning it for the straight away. Music to my ears.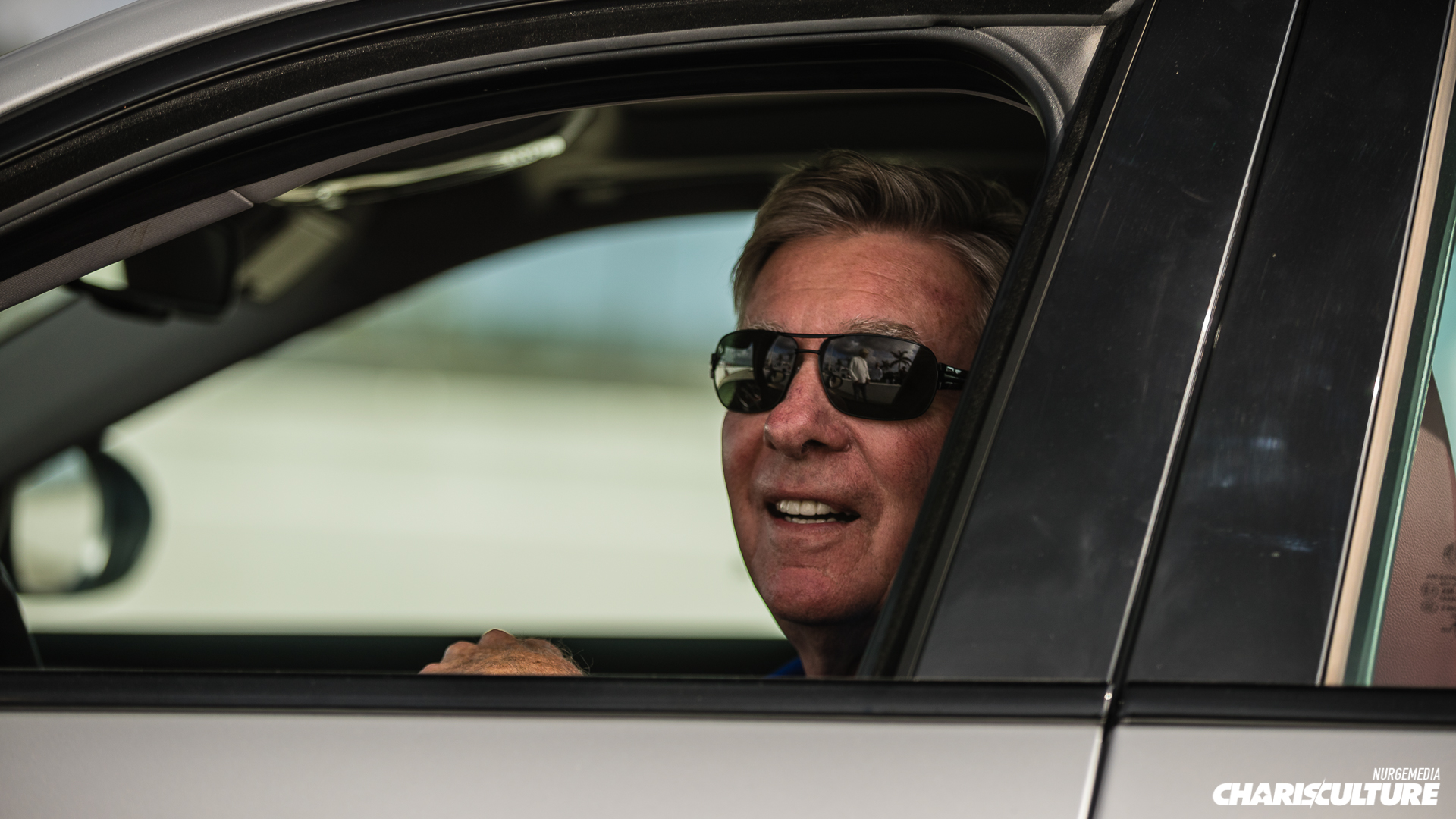 The day was winding down, and the races were coming to a close, so I drove back to the other side of the track to check in with Bill. He was dealing with a dead F12TDF pace car, so he used the nearby Gulia for the last race instead. Once he finished up, I thanked Bill again for the amazing experience, and we both agreed that it was the best time to get out of there to avoid traffic!
Bill, I owe you a beer and then some!