We love to visit our friends over at Champion Motorsports any chance we get, and what better opportunity than for their infamous Cars and Brunch 5 event. This gathering doesn't happen often and is a fantastic open door event that gives customers and fans alike a better look at the inner workings of their place of business and hey maybe you will become a customer as well.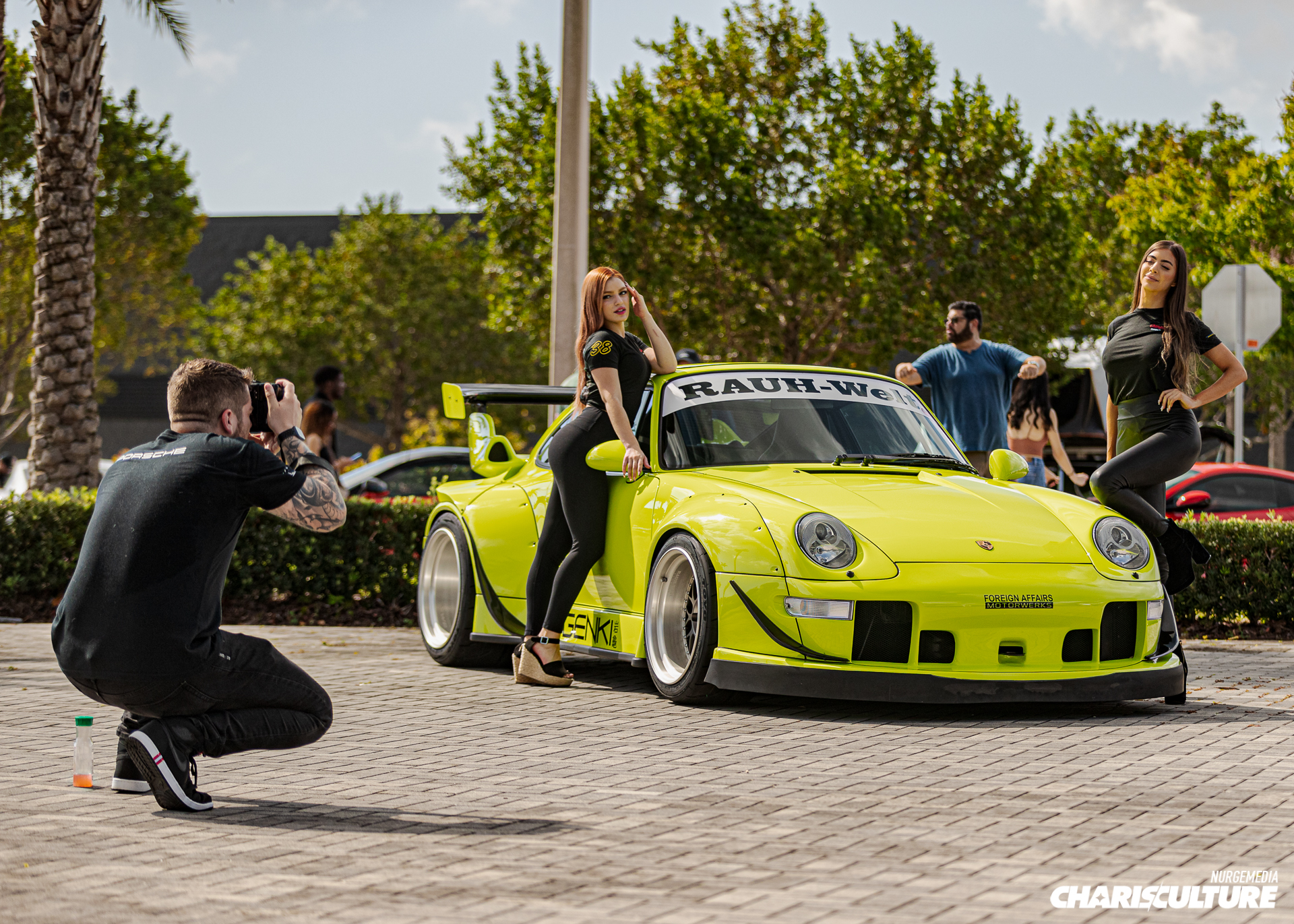 Kyle Fletcher is a well-known photographer in South Florida and an important staple to the media you see coming out of Champion. We love catching up with him anything we get a chance, and of course made sure to capture him in action making his art.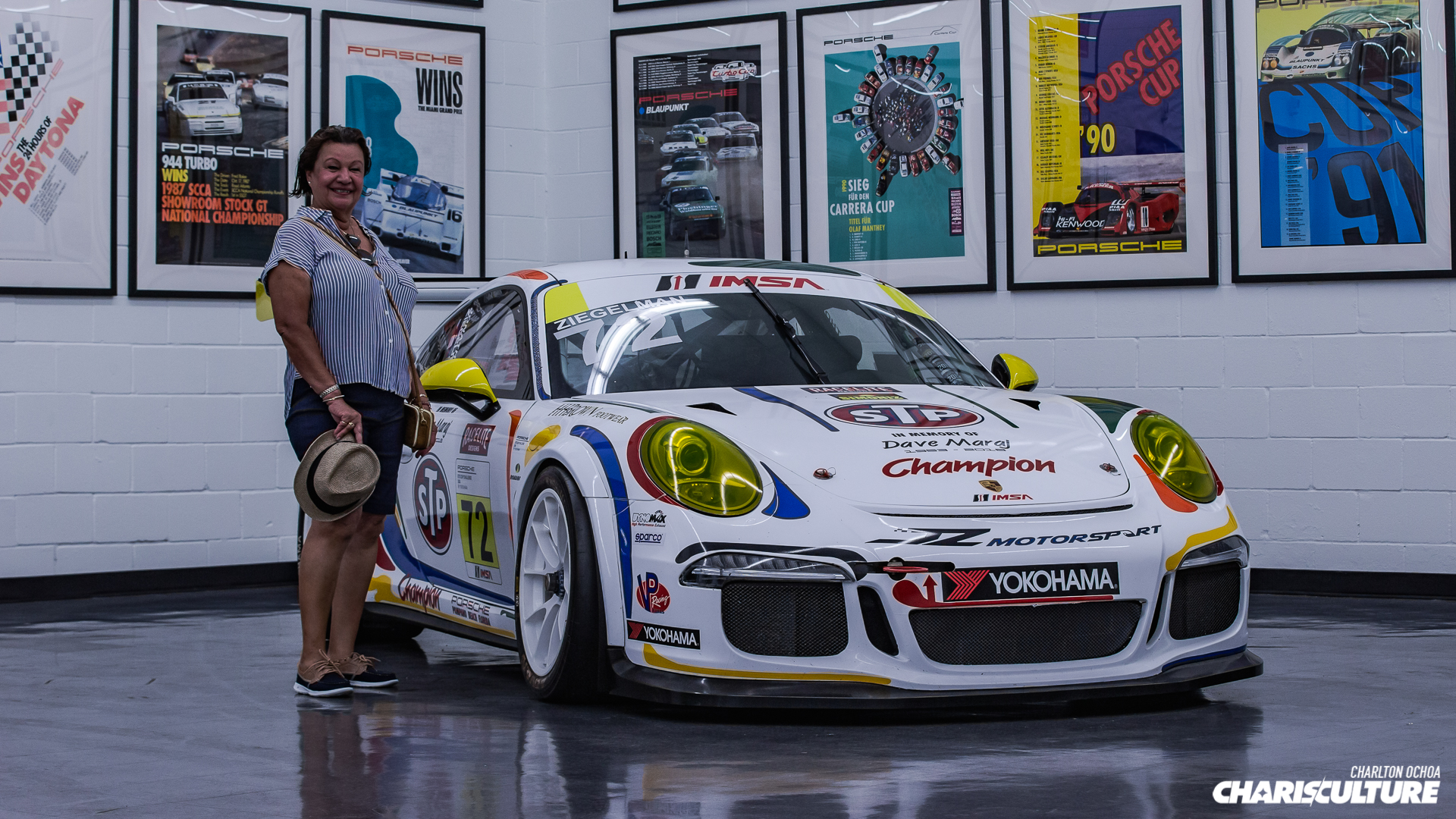 As I walked inside to capture some shots of this stunning race car this lovely couple saw me snapping some shots and playfully asked if she can stand next to the car, of course, i said Yes! I love these impromptu moments as organic photography in my opinion is sometimes the best of our work.I did not get a chance to get their information but I do hope they come across this photo!
I'm a sucker for a restoration project, so when I got a glimpse at this 1989 911 Turbo ( Better known as the 930 too many ) I was eager to learn more about this challenge.
This is a restoration challenge that can be followed online via the official hashtag #porscherestorationchallenge22 and if you would like to learn more about this competition you can do so at Porsche's official website Here.
With over 40 dealerships around the nation participating in the Porsche Classic Restoration challenge, Champion has thrown their name in the hat with this incredible build we are very excited to see the outcome of, and makes my Porsche purist side tingle.
The rain held out, the cars were fantastic, the people are amazing, and it's always a pleasure to catch up with our friends who share the same passion for automobiles we do. If you would like to see our entire gallery of 200+ photos just click the link below and enjoy!