After a great day at the track, we were invited to The Breakers Resort in Palm Beach, Florida to help cover the Concorso D'eleganza with Ferrari. I was bummed I wouldn't make it out to the Rolex 24 at Daytona; however, this event definitely satisfied our thirst for a quality weekend.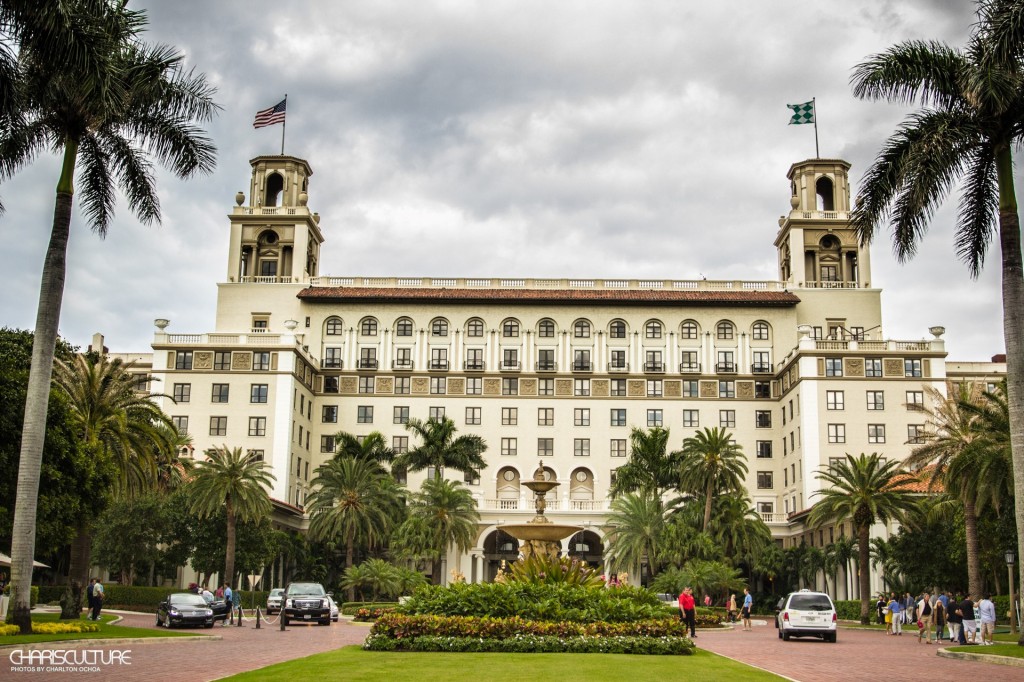 I would be shooting at a gorgeous beachfront resort, housing some of the rarest Ferraris and super cars ever produced. Needless to say, I was certain the day would be one I wouldn't soon forget.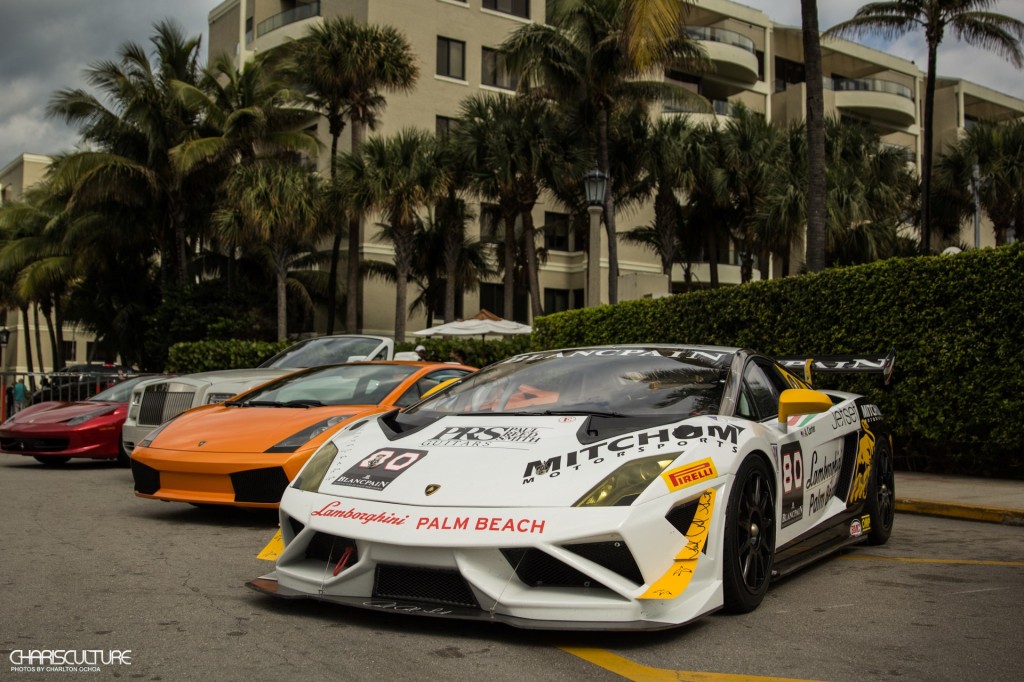 While the Cavallino Classic is primarily a Ferrari event, it also serves as a home to a variety of supercars. Lamborghini of Palm Beach brought out one of their race cars, which grabbed my attention as soon as I stepped out onto the open parking lot.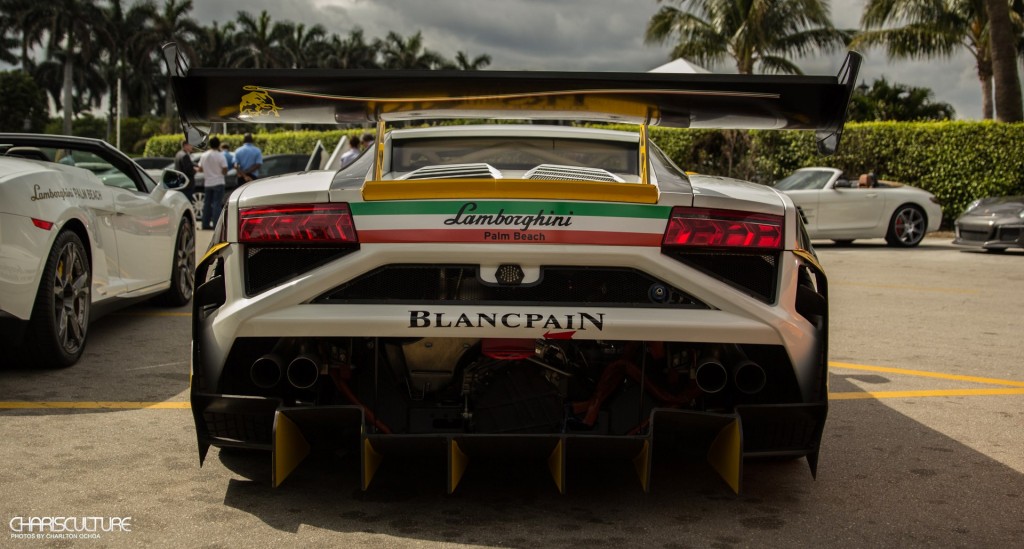 The open rear look with the diffuser is a great example of function over form. It's purposeful for long track days and looks simply stunning. I wish you could have heard this car when they turned the key.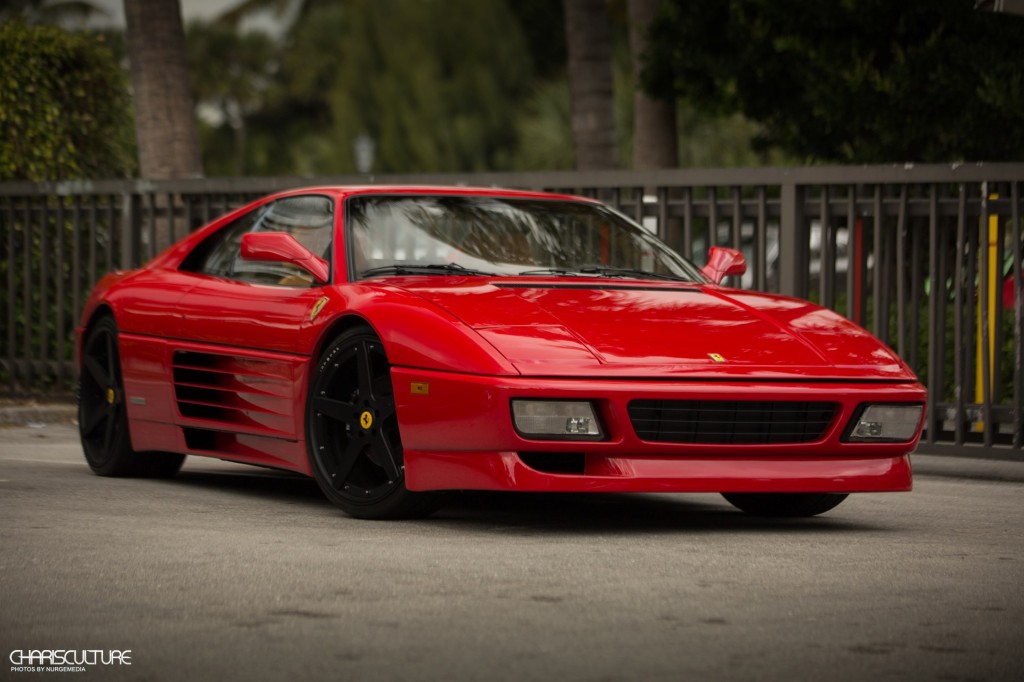 Across the way, we spotted this gorgeous Ferrari 348 TB. I don't know much about the model, so I took to the internet to do some research. According to Wikipedia, "the 't' in the model name 348 tb and ts refers to the transverse position of the gearbox. Overall, 2,895 examples of the 348 tb were produced." It was just one of many unique vehicles we got to see today. It's amazing how well they have maintained these cars.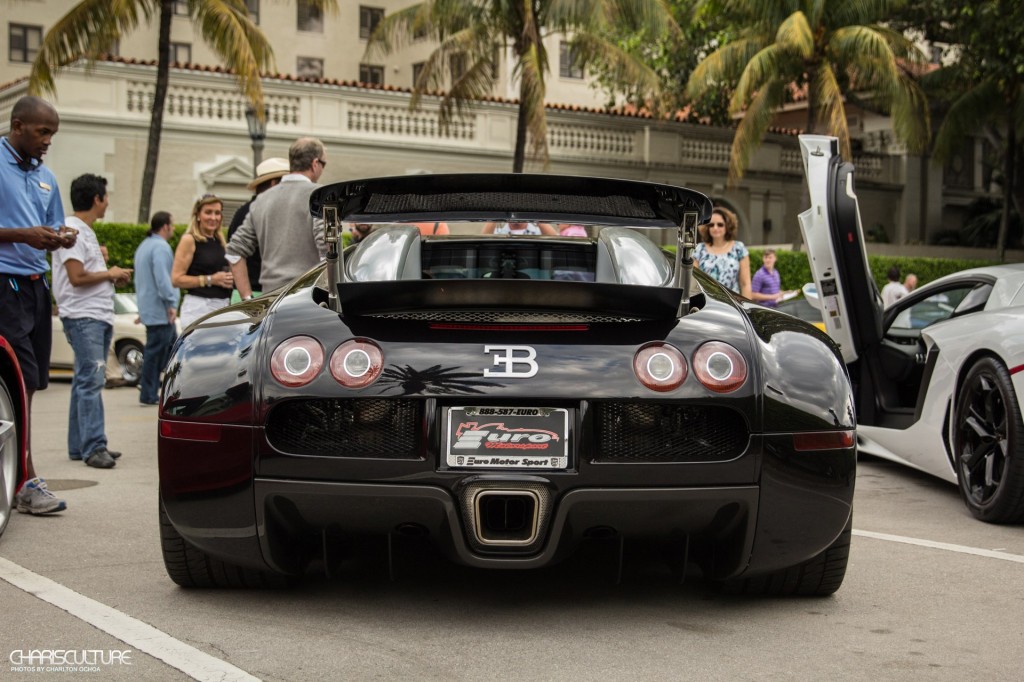 The Bugatti Veyron is an engineering marvel amongst other vehicles: the design, functionality, power, cost, absolutely everything about it is above average. This was my first time up close with one, and every single detail about this car is superb. Unfortunately, it was trailered in, so we did not get the chance to give it a listen; however, being able to see it was really cool. Normally, we just see them get rented and driven around South Beach.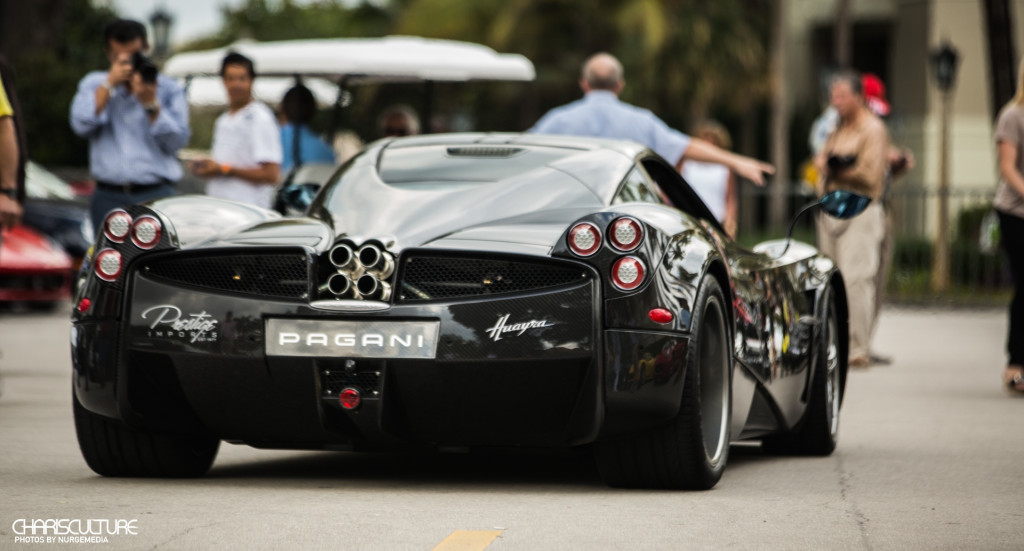 Brett David, owner of Miami-based Prestige Imports, showed up in their jaw dropping Pagani Huayra carbon edition.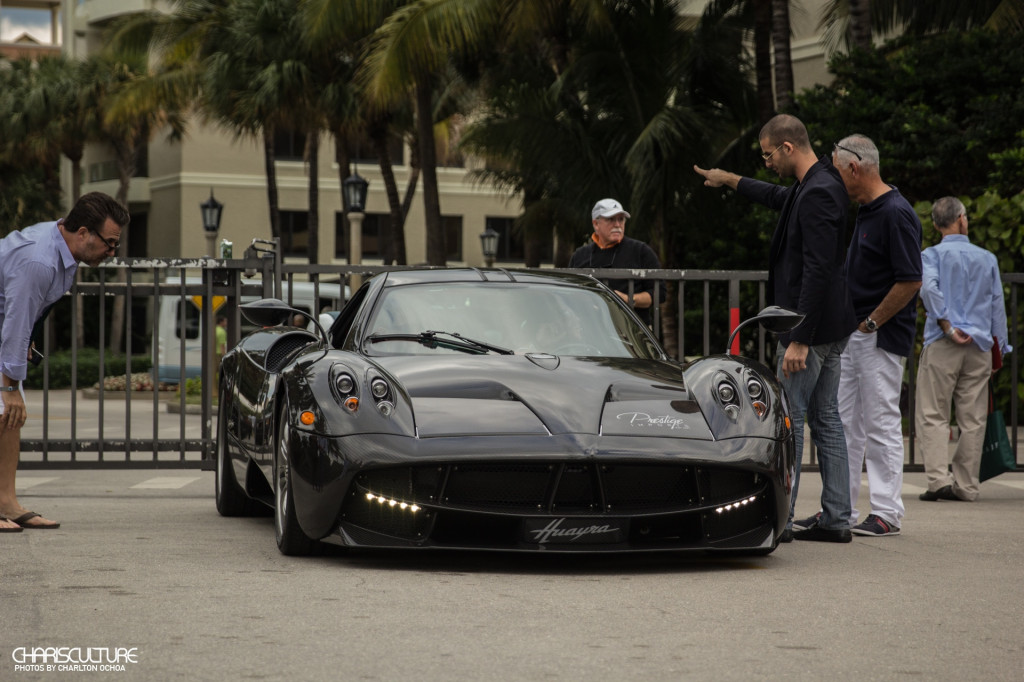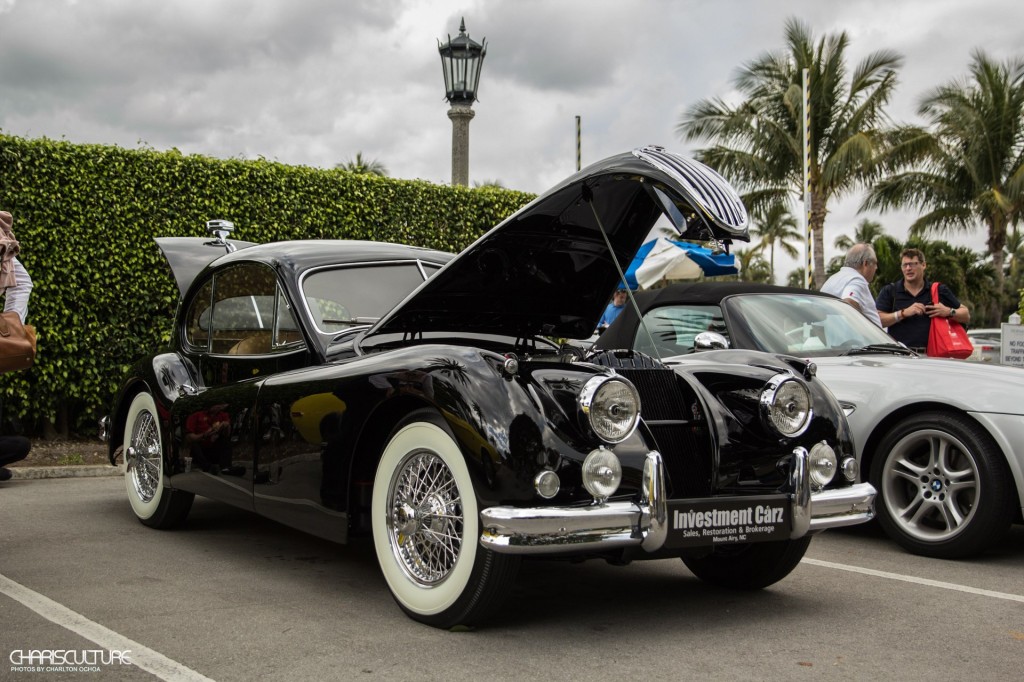 This 1955 Jaguar was pure perfection. Its owner is Lloyd Gillespie, owner and operator of Investment Carz, classic car sales and restoration .