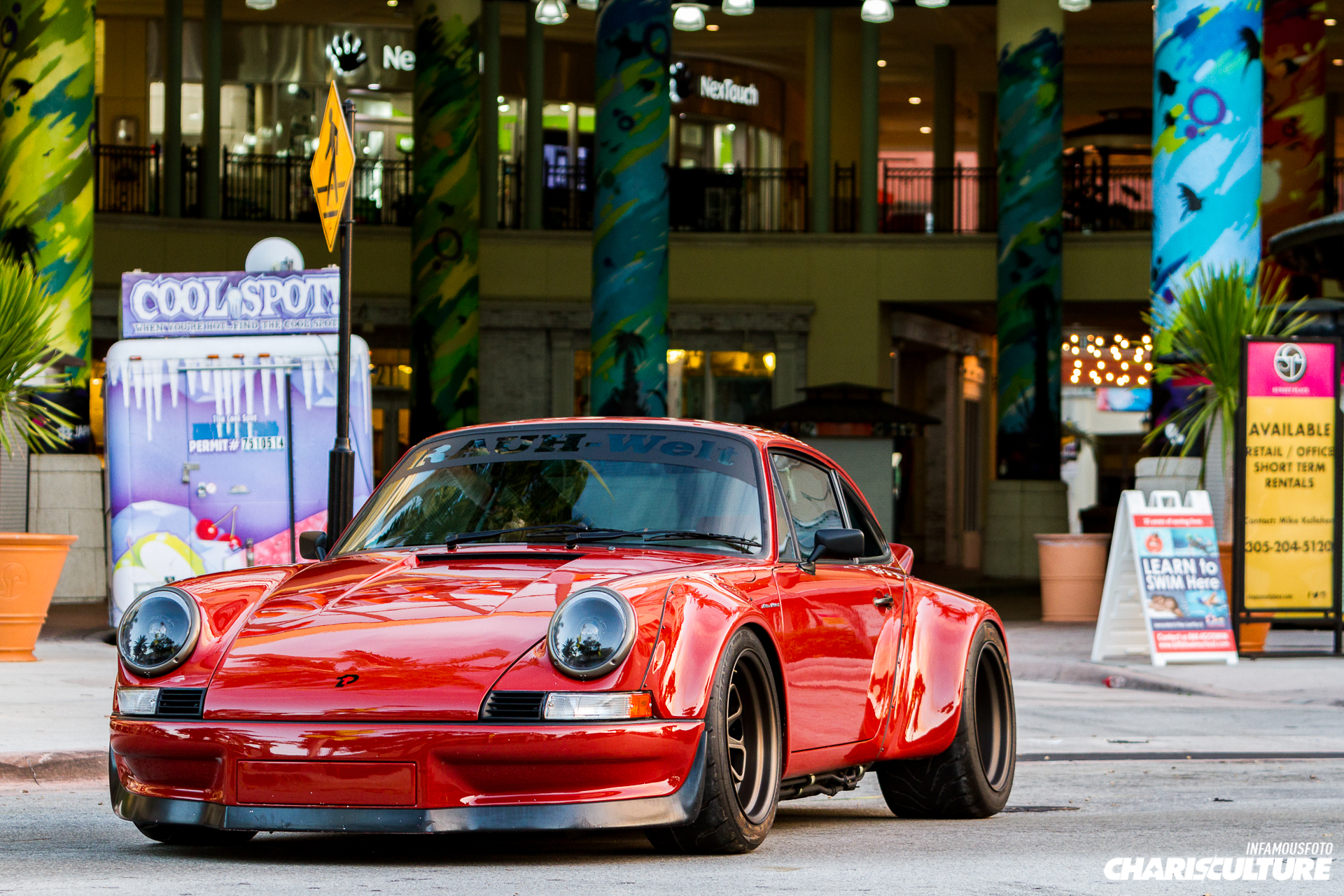 It's 5 A.M. I'd spent six hours driving in the car the day before on only a few hours of sleep. I gather my things from the cheap hotel room and walk downstairs to the street with my Canon 7D, 70-200mm lens, a spare lens, markers, and my paperback copy of Magnus Walker's "Dirt Don't Slow You Down." Where am I going with these items at such an ungodly hour? I'm going on a walk ten minutes down the road to the greatest Porsche event on the East Coast: Das Renn Treffen South Florida.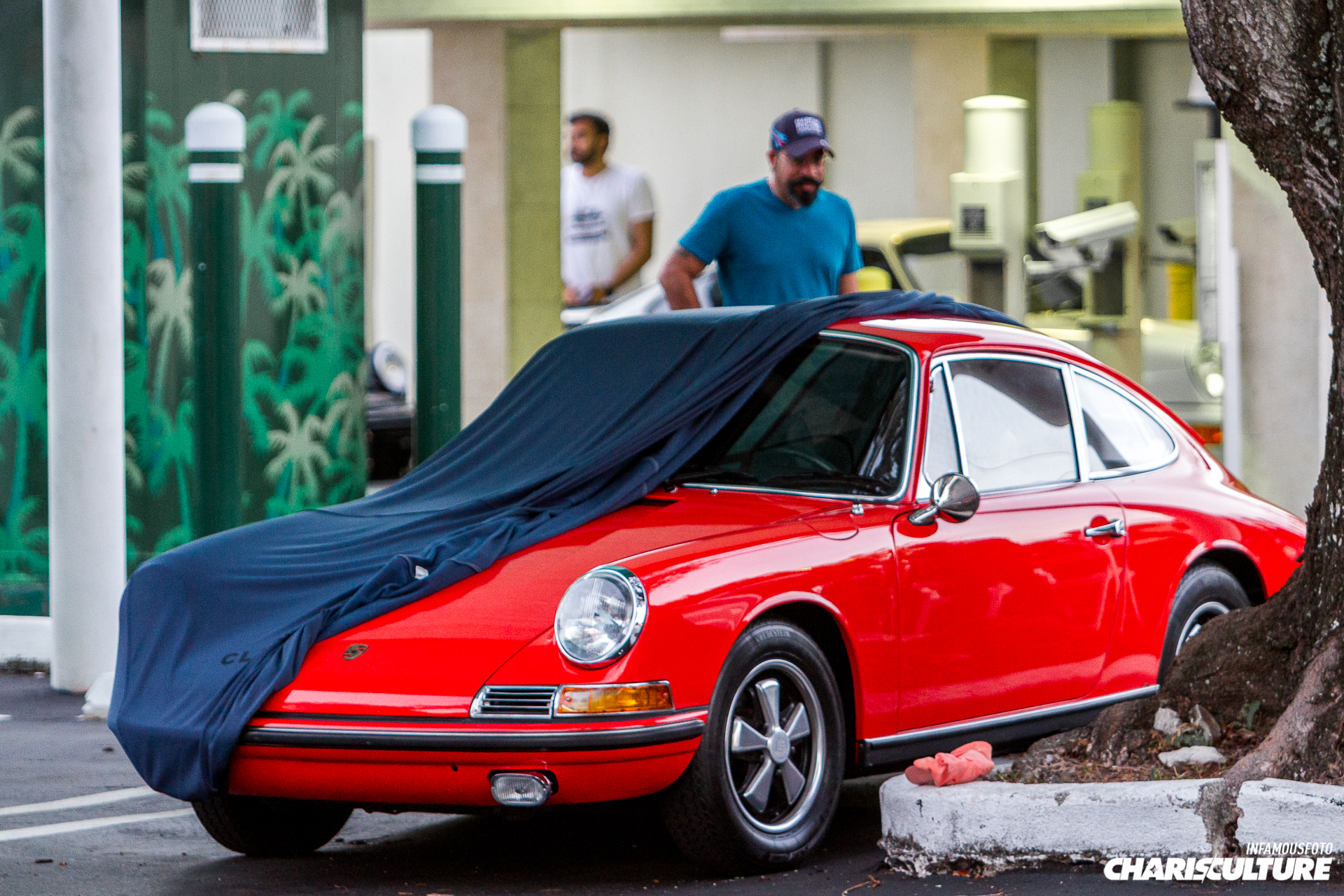 I was still rubbing the lack of sleep from my eyes, and while it might seem a bit dramatic to show up to an event that won't open officially for another 4+ hours, I genuinely believe that everyone should try it at least once. There is something magical about arriving ridiculously early to an event and feeling like you're part of the event rather than just as a spectator.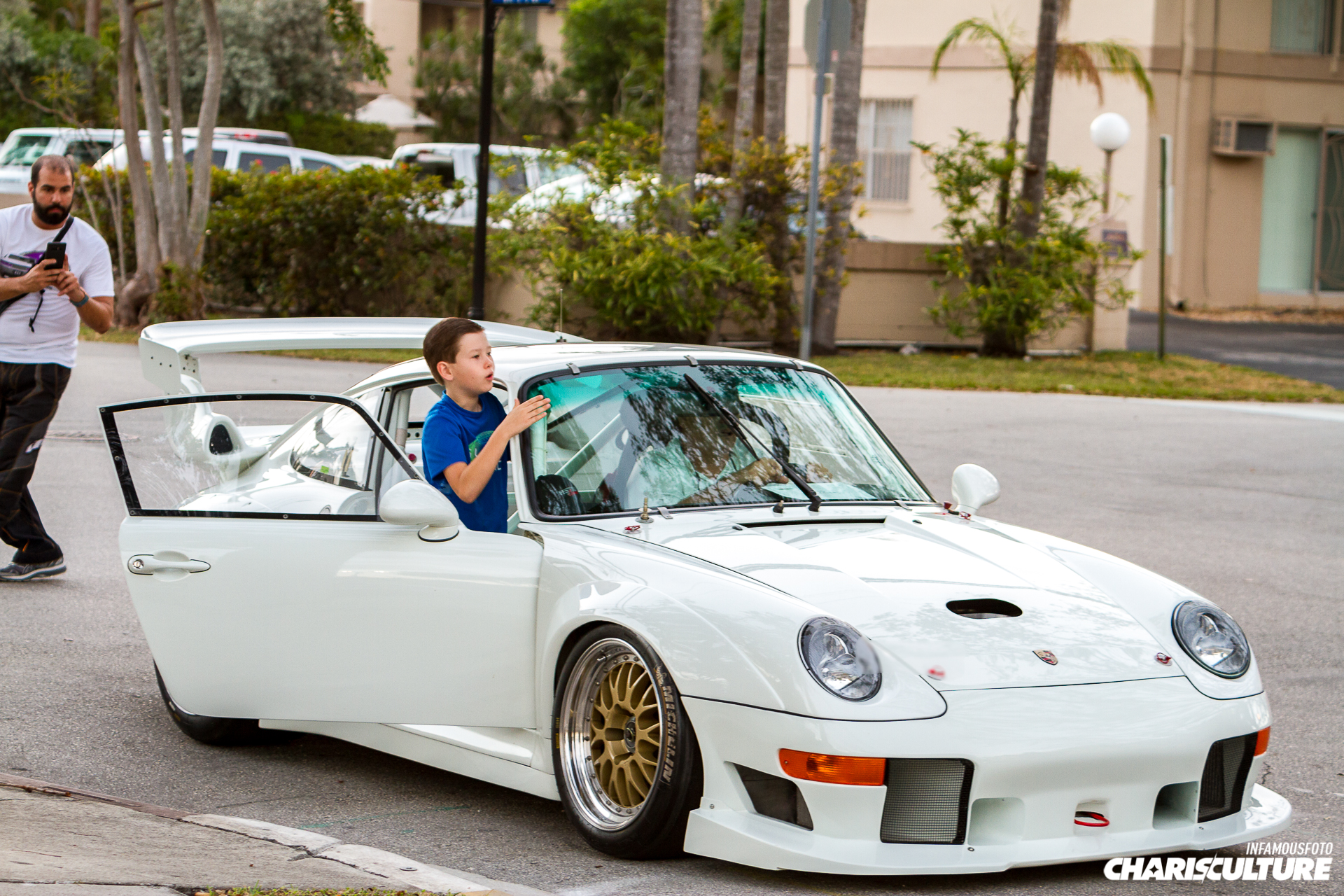 As the sun began to come up, I was running around wildly trying to get every shot that caught my eye, and that's when I met Steve, co-founder of The Charis Culture. Steve is an interesting character. We got along well, and he showed me some tips and secrets. He's part of a small group of great guys working to create quality content and shine light on various aspects of car culture. Steve was also a lunatic running around at 5 A.M taking pictures.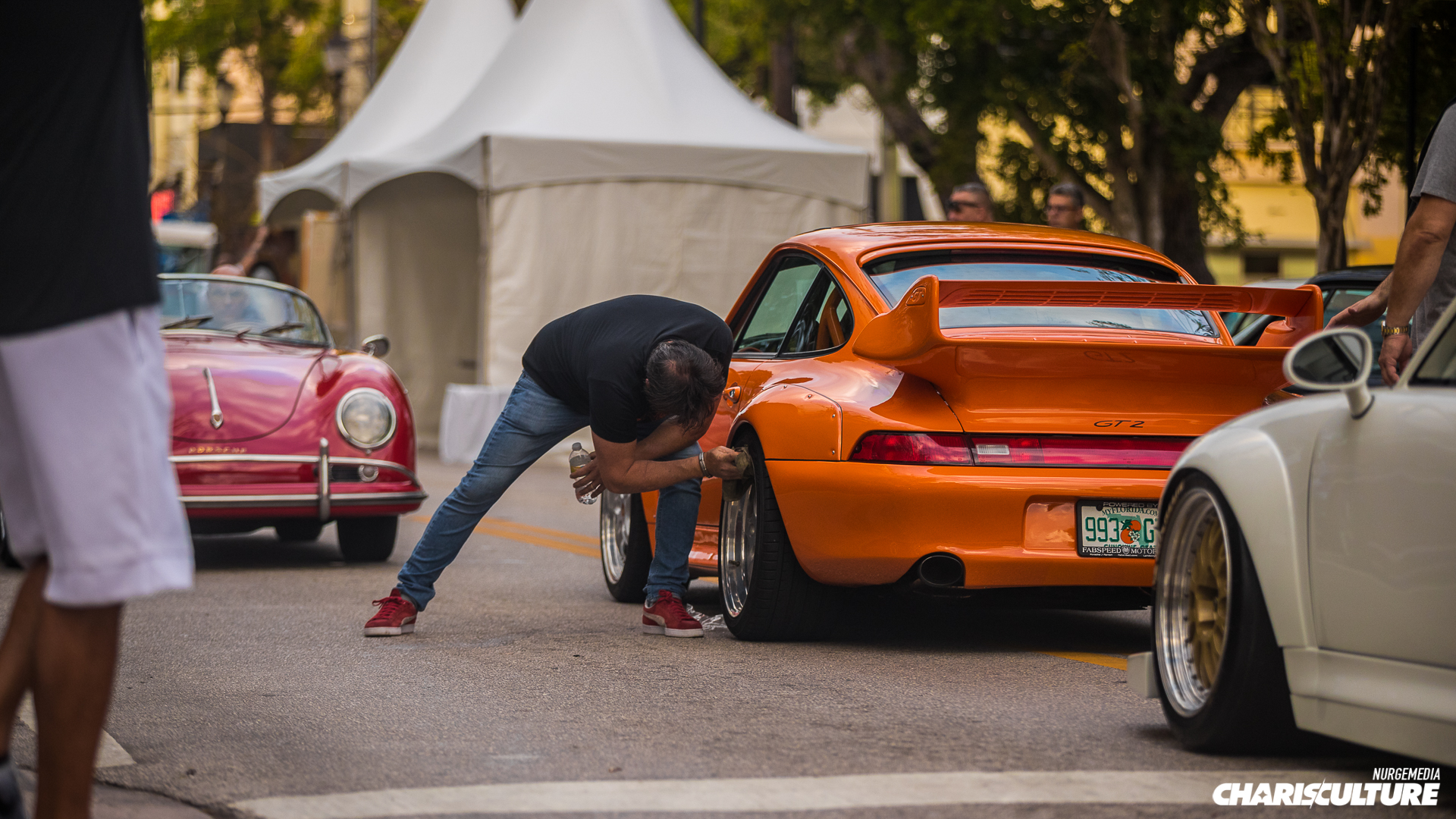 The vibe of the event was coming into effect as a seemingly endless stream of beautiful rolling works of art poured in from the surrounding areas. This is a crucial moment for taking pictures at these types of events, and it's simply because there aren't many people around to see these cars and their owners in a non-static environment.
As the event organizers from South Florida's own Parkhaus1, the go to place for Porsche parts, service, and sales direct the world's sexiest traffic jam, you can see the owners get out and give their beauties a once over. This is the time you can really get a feel for how much dedication and drive these people have for their vehicles. This is "Porsche Passion," and it resonates within all of the participants of DRT like a bass vibration at a Wu-Tang concert. It's a sensational feeling, and you don't have to be some rich philanthropist to be a Porsche fan at DRT. That's the beauty of it.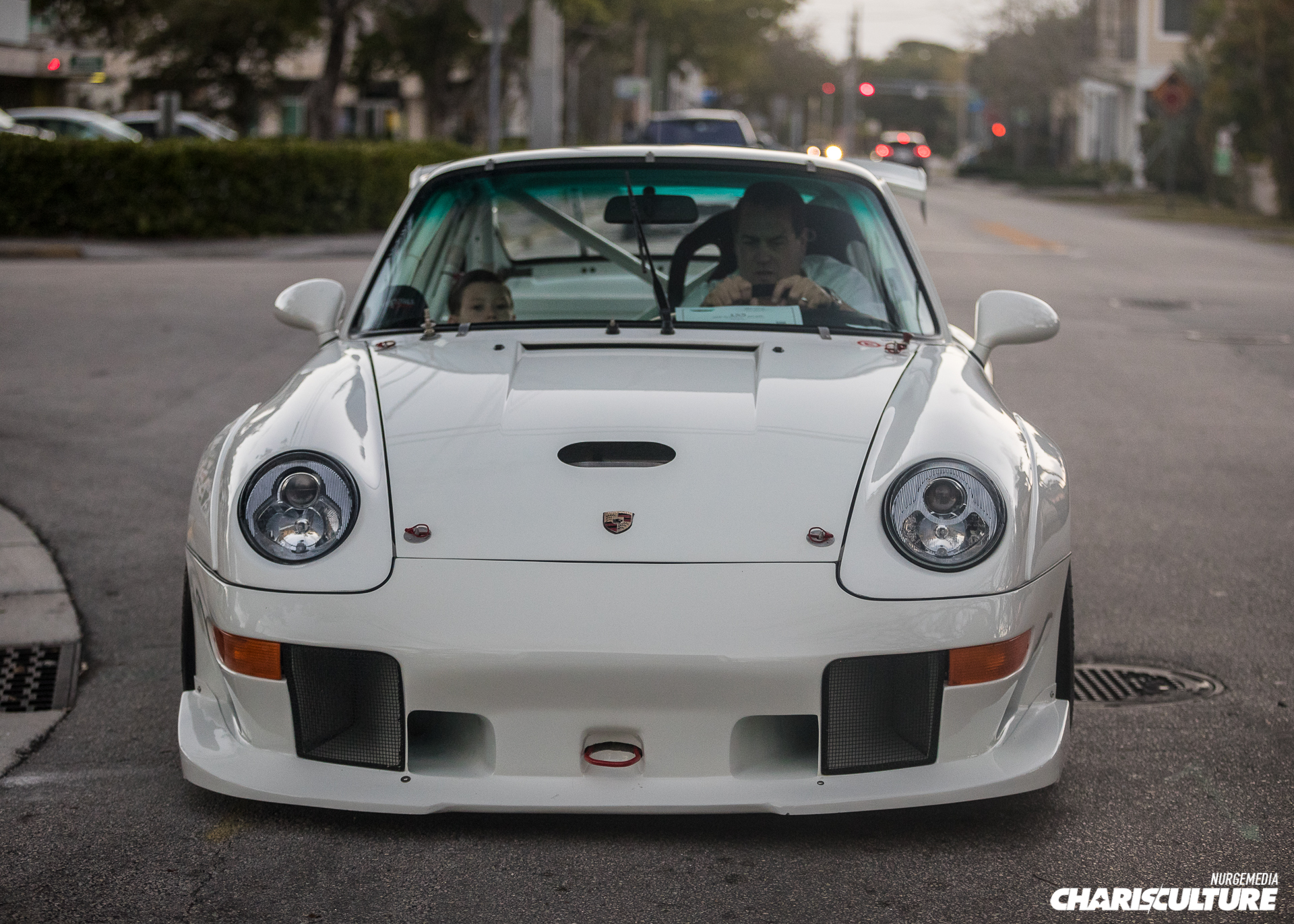 The appreciation for the Porsche brand at DRT is incredible. It really doesn't matter if you arrived in a 1996 Porsche 911 GT2 EVO, with only eleven made where the price for one is well beyond the price of the average home, or if you arrived in a $2,400 Porsche 924. It really doesn't matter.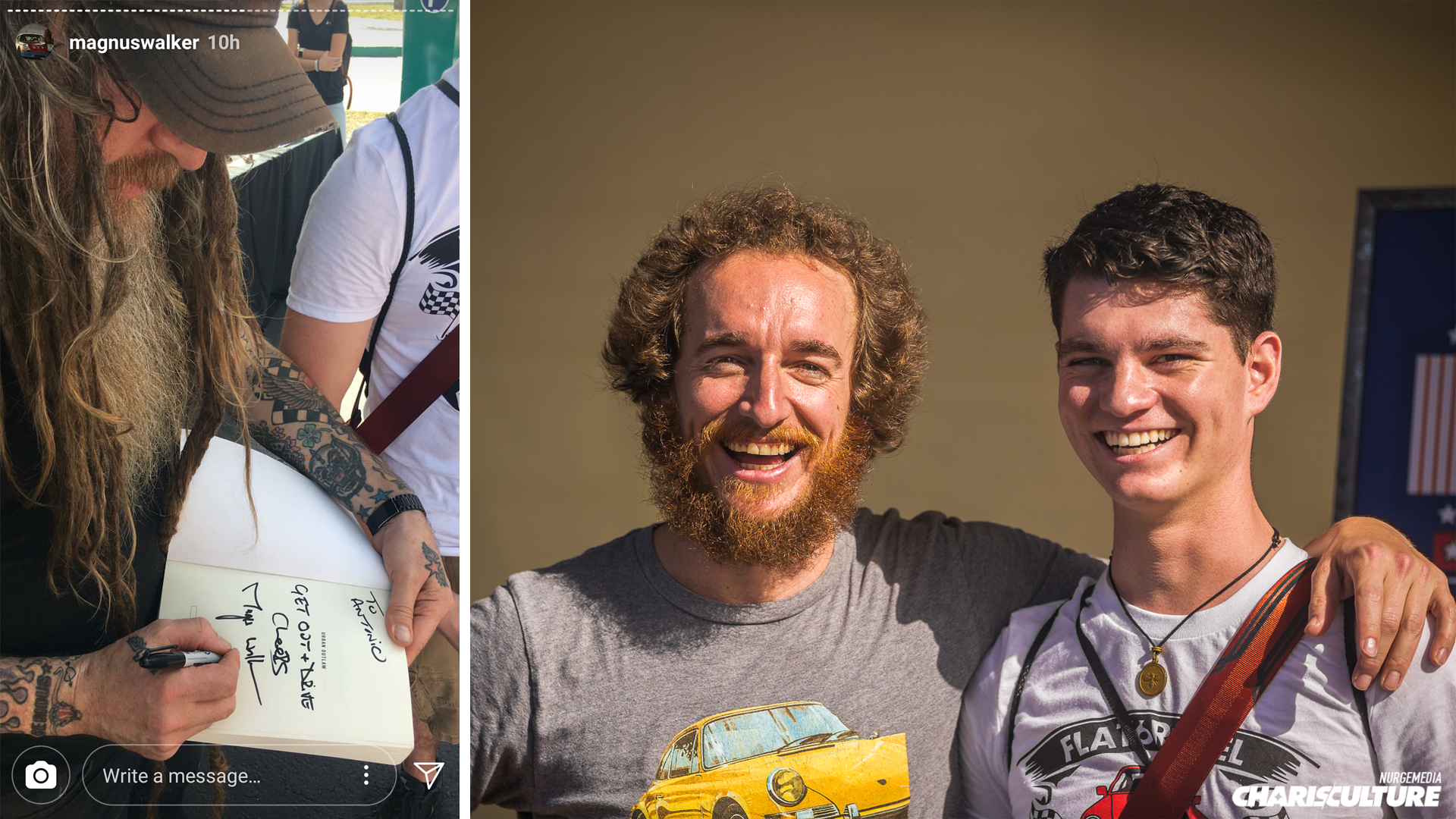 I'd also like to mention the celebrity presence at DRT. The two that stuck out to me were, of course, Magnus Walker, and the incredible spanish painter, Manu Campa. As I mentioned earlier, I brought my paper copy of Magnus Walker's book "Dirt Don't Slow You Down," and my happy ass waited in line, dropping my pens and things like a foolish fangirl, but I got the book signed (and my lens hood too, which is super badass).
Manu, on the other hand, is a different kind of famous. People know about him, but you can walk right past him and not even notice, which I did. I stopped and thought about it for a second, turned around, and had to look at him before I realized who he was. The crazy part about it is, when I walked up to him and said hello, he gleamed with a huge smile and acted like I was an old friend. He immediately let me know that he was setting up a booth and wanted to give me some signed prints, and, of course, get a picture. Both of these men are artists in their own respects and have incredible stories to tell. The only difference is, I feel Magnus has a large following due to his appearance on popular shows and media coverage, while Manu has a smaller, dedicated group.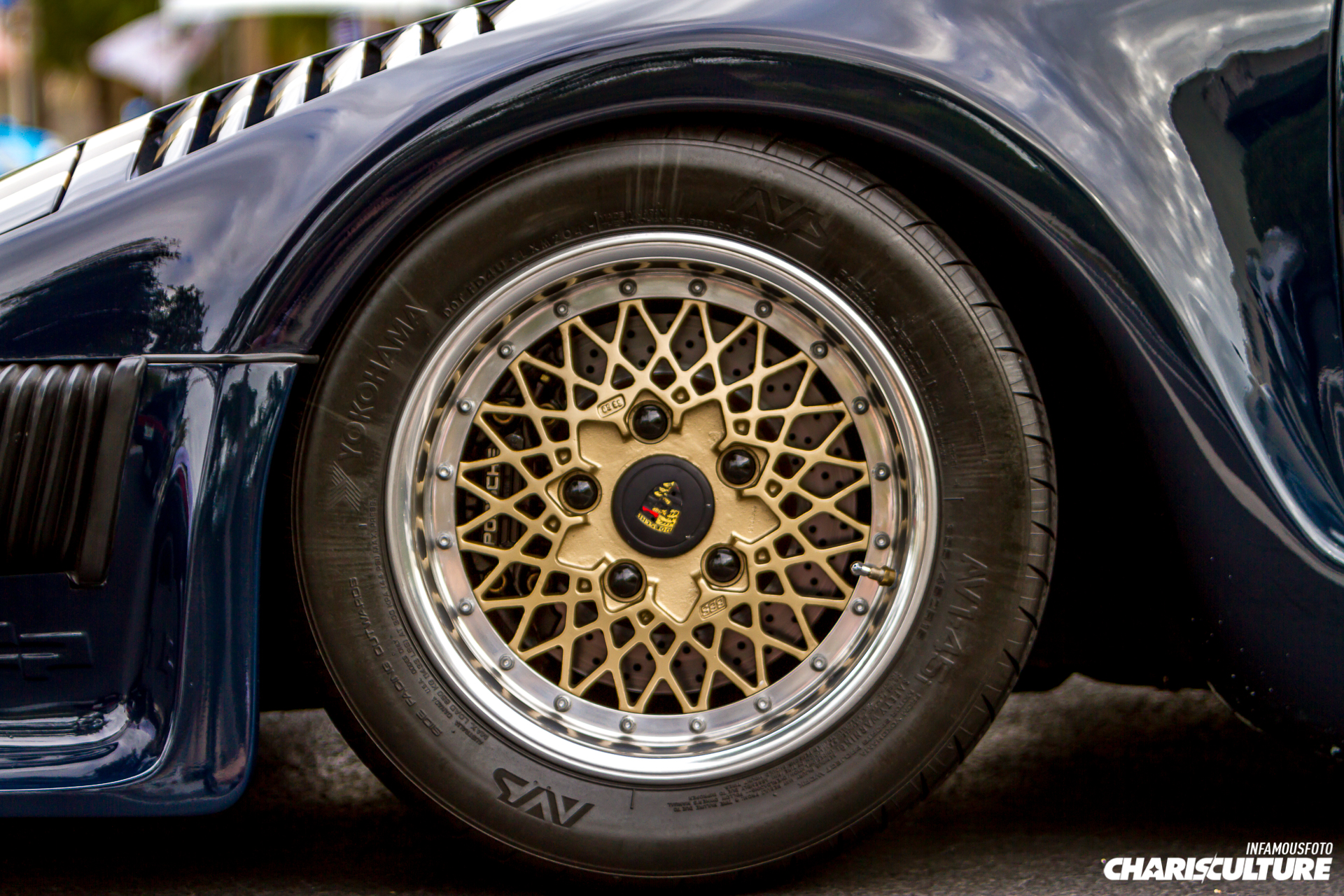 Ultimately, if you ask me what DRT is, my response is just this: DRT is the home for friendship, speed, passion, and is a thumping heart for European car culture. As the day at DRT 2018 started to come to an end, I came away with new connections, a fantastic new story, and a burning eagerness for DRT 2019.
See the rest of the pics on flickr.