Welcome back to another year at SEMA. The automotive melting-pot always brings new, and exciting builds and products for the upcoming season, and sheds some light on what's hot in the industry. The amount and variety of vehicles on display is staggering, and everything seems more impressive in the metal. With so much shock-value every few feet, it's rare when something stands out above a sea of stand-out builds. Well, this is the first one I'm going to share with you this week.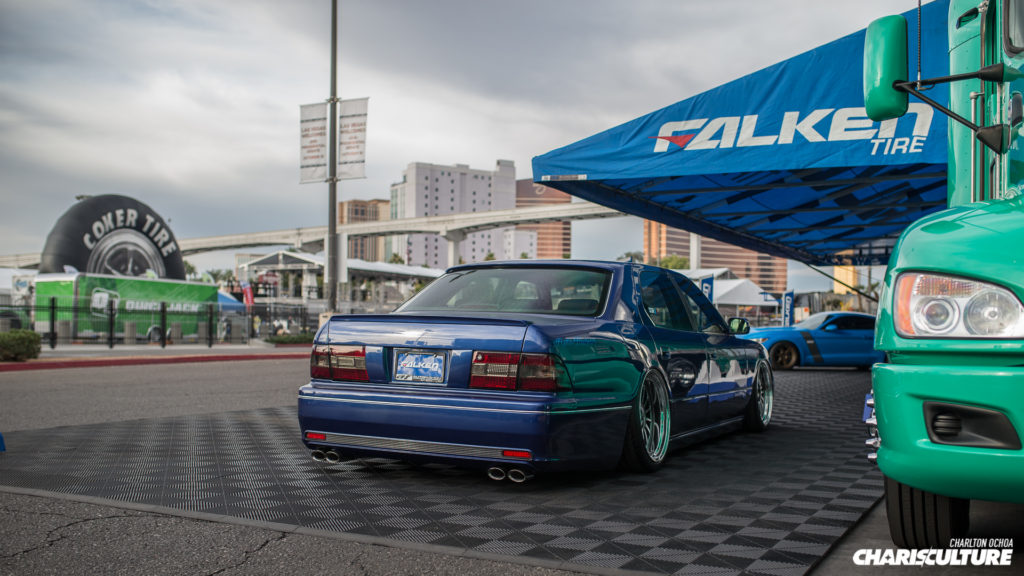 Steve Wong (aka BigSteve) is a well respected, OG in the southern California car-community. Being involved in the automotive industry for 16-years and counting, even Steve is impressed that he's stuck it out this long, and living the dream if you will. His 1999 Lexus LS400 is just as much of staple of the industry as he is. When you talk about the origins of US-VIP, Steve's car is a must in the conversation. I remember seeing it YEARS ago in a Super Street magazine, wearing a silver paint job, an Admiration lip kit, VIP Modular wheels, and full AirRunner suspension. Seeing its subtle evolutions over the years, Steve maintained the classic VIP look while staying current. His car is a timeless masterpiece.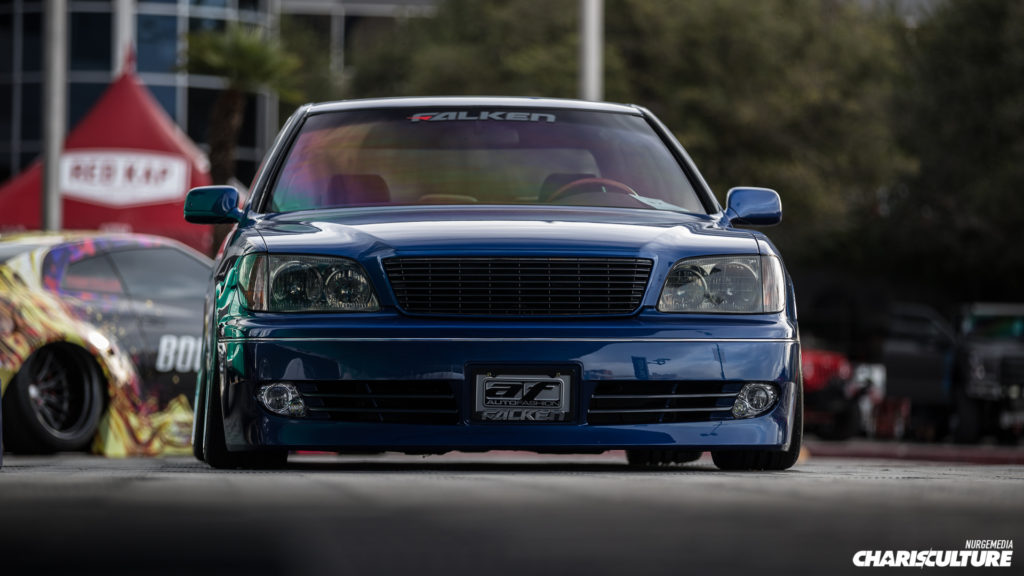 But why the moniker, "Unicorn?" Well, it's a rare sight to see Steve's car out at an event. Years of hard work has afforded Steve the ability to have more than one toy, and he enjoys his spirited drives in SoCal's canyons, but in something a bit sportier than a Lexus, luxury sedan. Despite being a garage queen, the last 6-months or so left a lot of us wondering what happened to his LS400…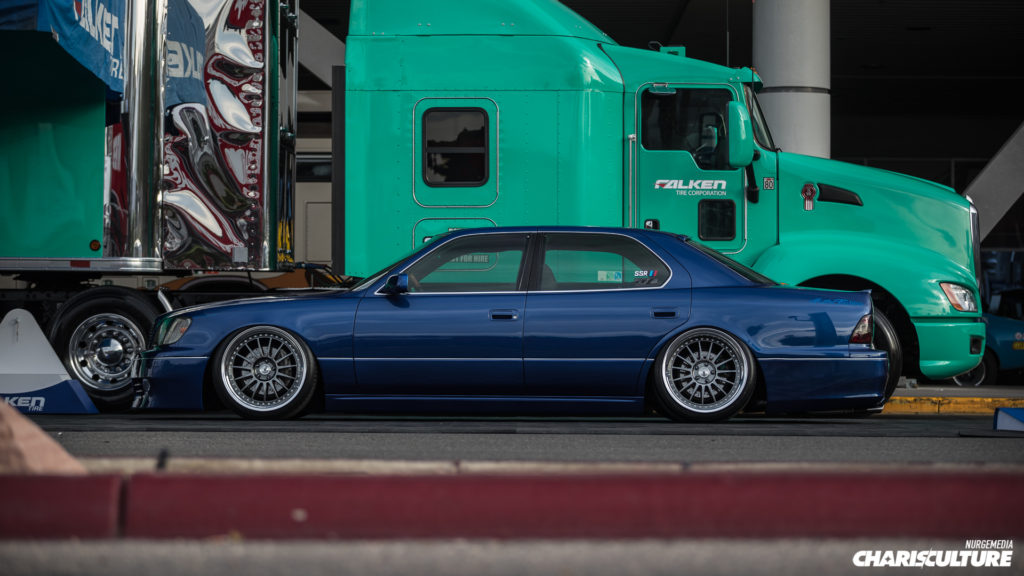 Well, Steve and his friends at AutoFashion USA were planning a little makeover, and they all did a good job keeping it under wraps. Even though the car was repainted from silver to blue some time ago, and the body kit updated, it was time for Steve to change things up again for his second SEMA showing.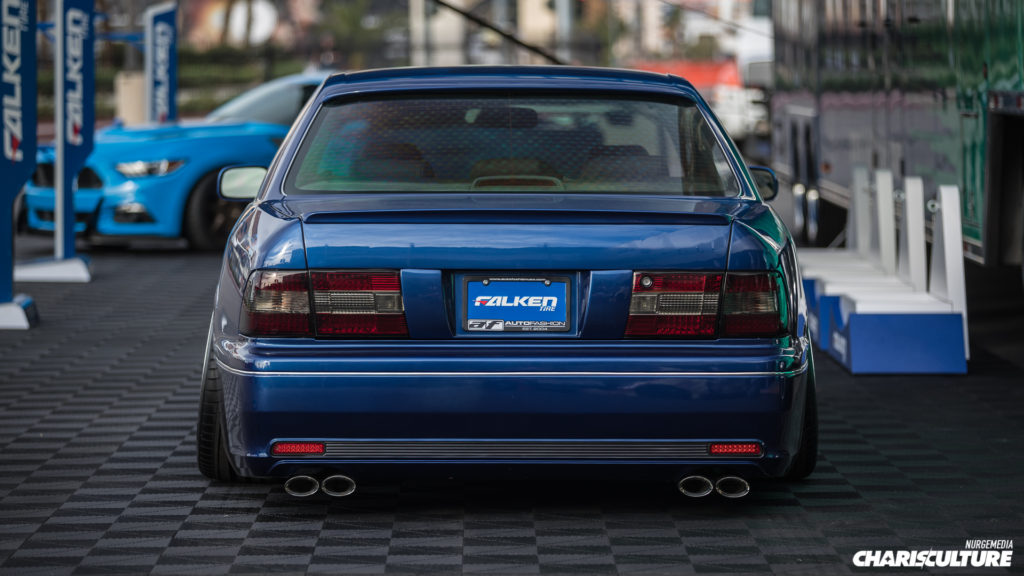 The previous Aimgain kit was replaced with a full Mode Parfume body kit, featuring a new front bumper, side-skirts, rear bumper, front and rear fog lights, and a muffler system. The Mode Parfume kit completely changes the presence of the car over its previous iterations, and brings the car bang up-to-date. It's a kit that's not really seen state-side, which adds to the impact of the car.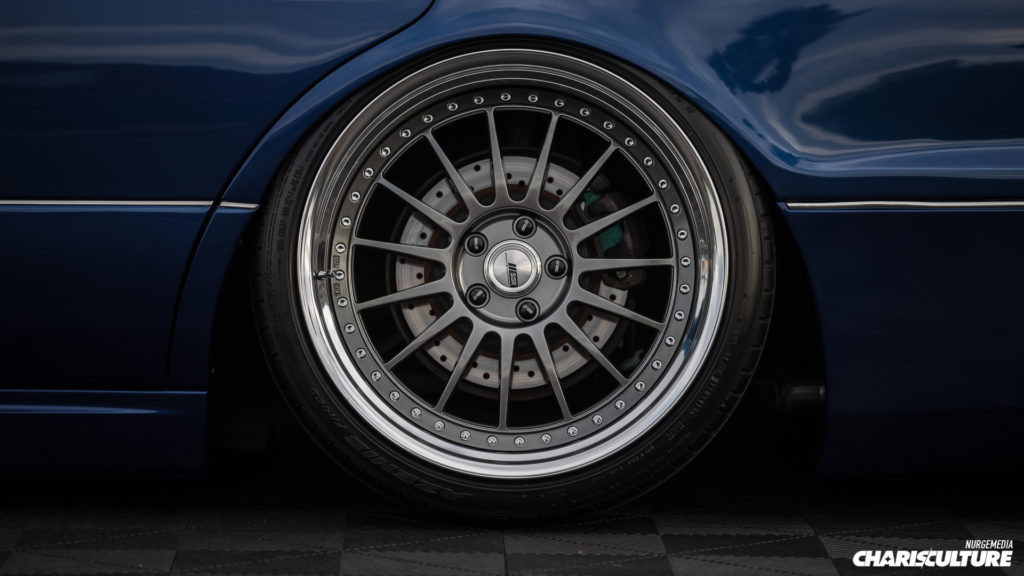 Along with the body-kit change, Steve updated the wheels. Over the last few years, Steve has developed a good relationship with SSR wheels, so it was obvious who he was going to go to for new kicks for his car. The LS is featuring the new TF1 from SSR's popular Professor line. The classic, multi-spoke design looks fantastic, and look right at home under the LS's wheel arches.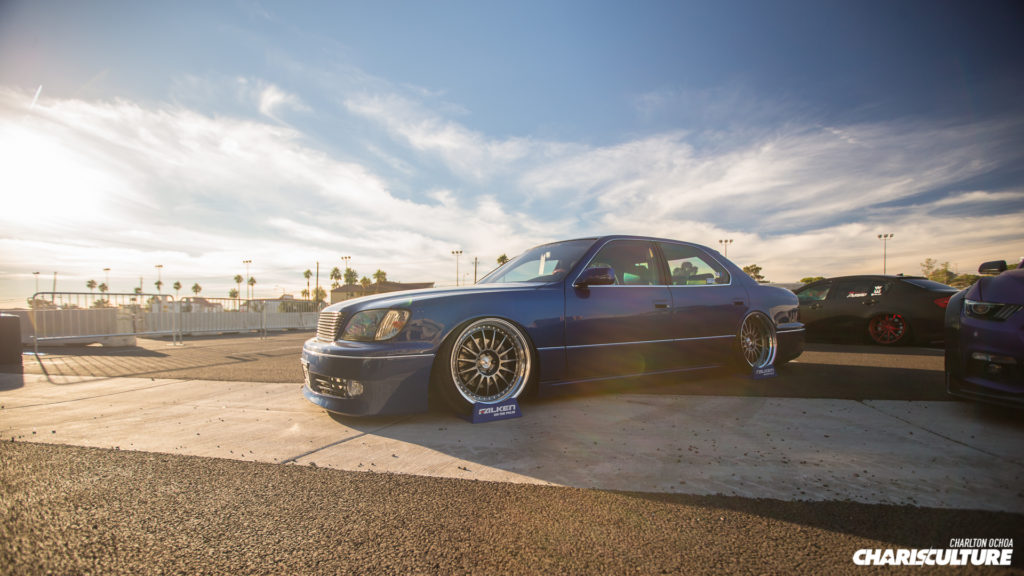 The car sits close to the ground thanks to an AirRunner air-suspension system. Steve's car is a testament to the longevity of their systems, as the system remains pretty much unchanged from the original. The interior also received a fair bit of attention, with the seats and door-cards being reupholstered in a Mode Parfume theme in black and white.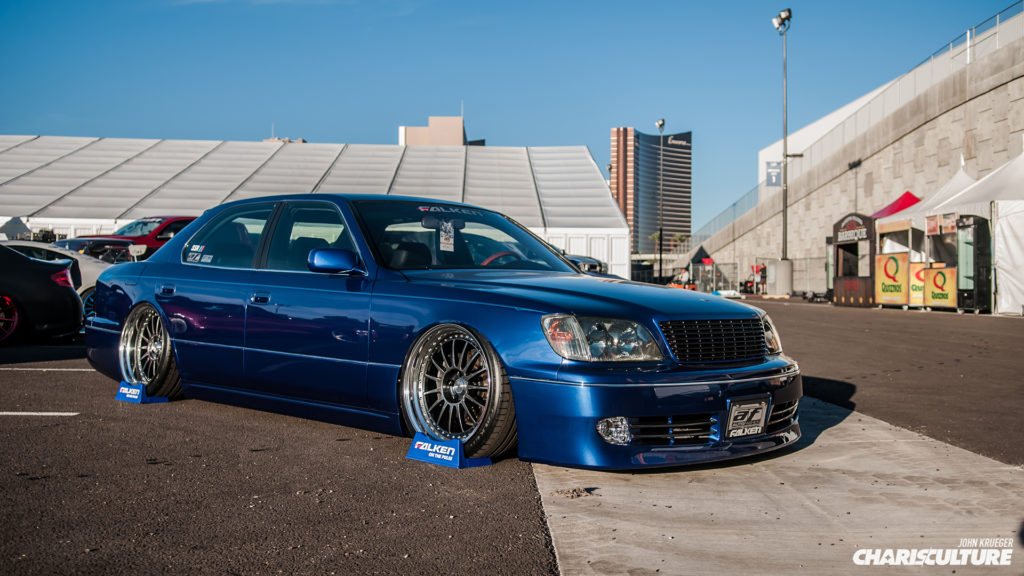 While the car may seem simple to some of our readers, and not as flashy as some of the builds at SEMA, it's the history of Steve and his car that really make it stand out for me. Not many cars make multiple appearances at SEMA. That means Steve has kept his car current enough to represent the brands that back him. Being employed by Falken Tires also means he gained the respect of his peers to be asked to feature his car again.
For me though, it really was special to see the car in person, even though I didn't get to meet Steve in person. The car holds a special place in my heart, and the car/VIP car community in general. It's great to see a vehicle with this much history on display, and that's why I'm sharing it here with you. Enjoy the pictures.