I'd always heard of SEMA. I've seen countless coverage, and had friends talk about SEMA. But I'd never ACTUALLY been to SEMA. It didn't matter how much I'd heard or seen, I still wasn't sure what to expect. Officially…..the show doesn't start until Tuesday; but judging from what I've seen so far, I'm guessing prep for SEMA 2016 started the day after SEMA 2015. Once SEMA is set up, there are miles and miles to see. Lucky for us, we were privy to a sneak peek; the exterior of the convention center was available to us Sunday and Monday. Days before SEMA officially opened, Paradise Road looked like an assembly line; every few minutes cars were being offloaded and brought over for staging and placement.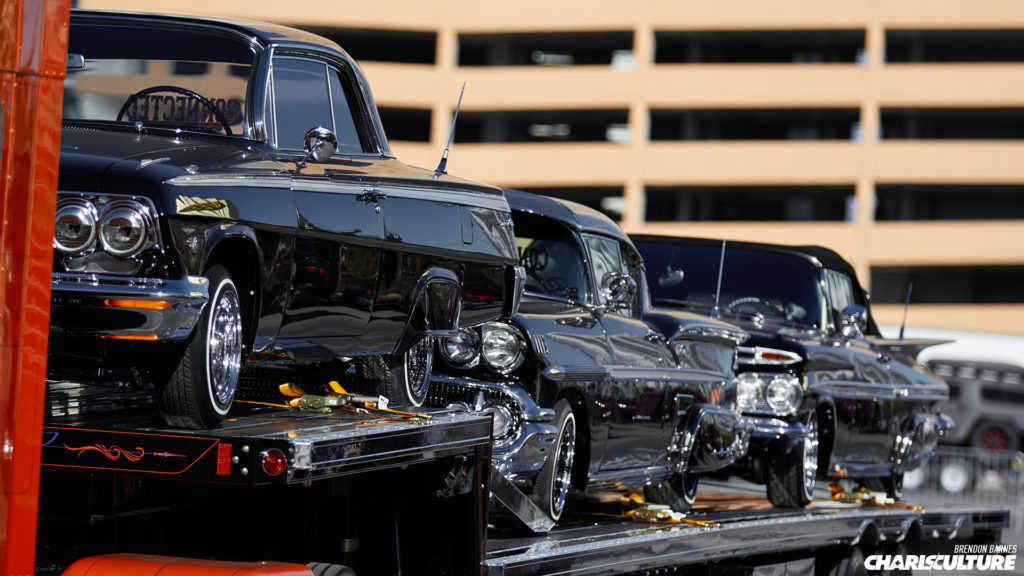 Even some of the haulers that were bringing in cars from out of state were SEMA show quality.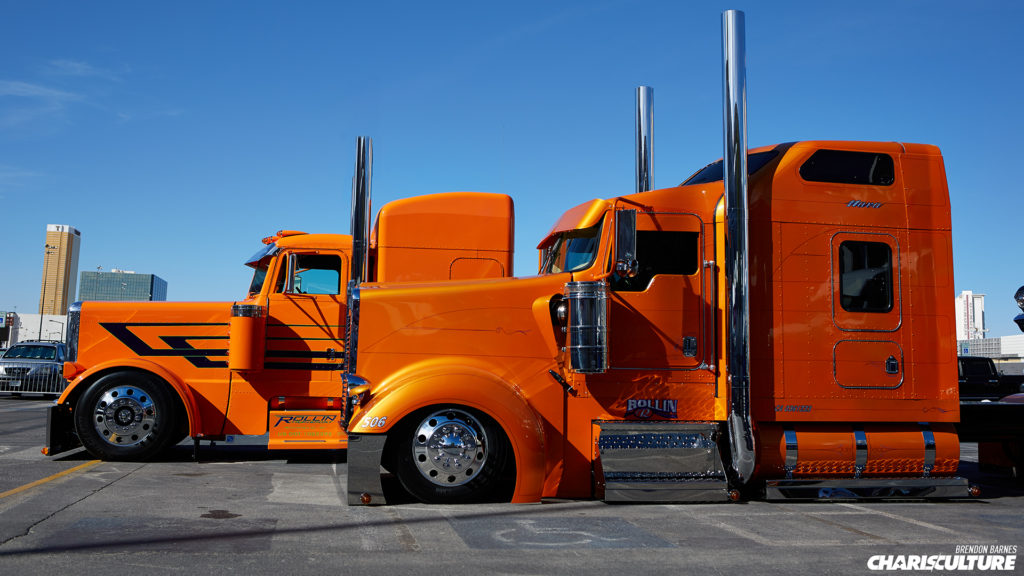 These two big rigs aren't show queens, despite the ridiculous attention to detail. Not an inch was overlooked; even the engine bays were impeccable.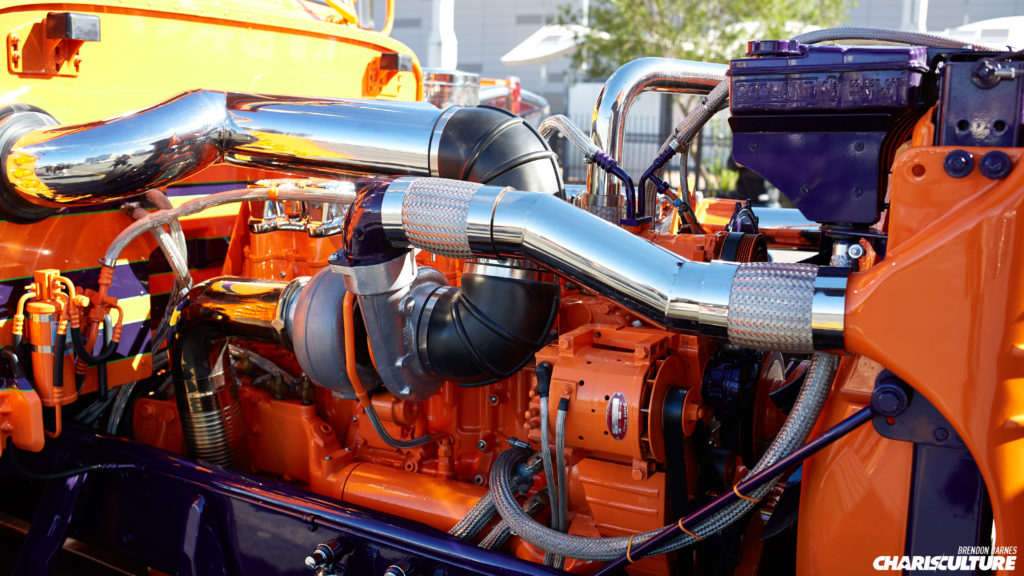 SEMA is nothing short of diverse. Walking out of the convention center doors and into the silver lot area, I was greeted by an AMC Javelin. They sure don't make 'em like this anymore. The best part? It wasn't a show-room car. The subtle signs of wear, the obvious age of the car, all inklings that someone actually drives and, more importantly, enjoys this car.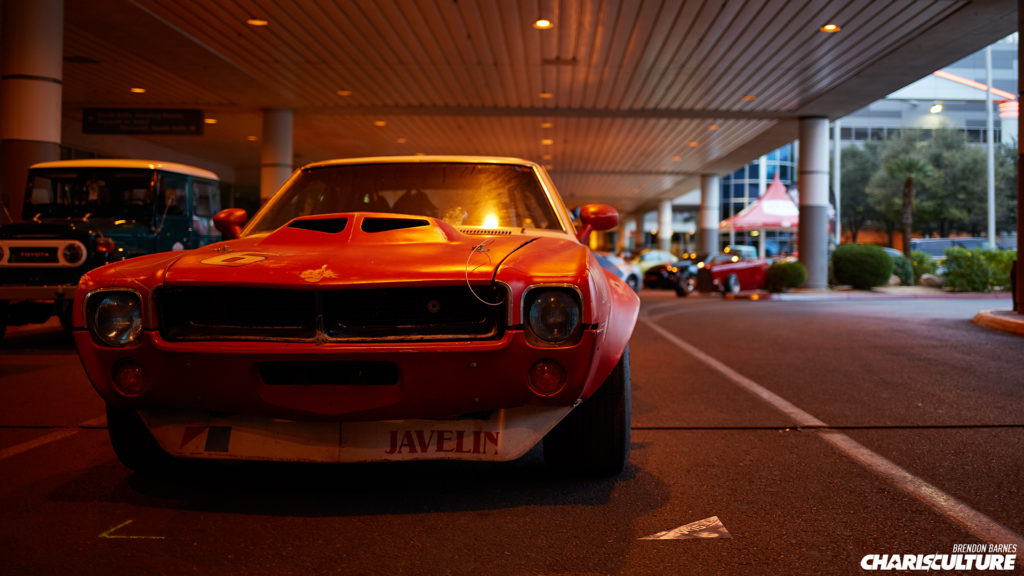 As much as I might have wanted to spend more quality time with this classic, I eventually peeled my eyes off it and continued my trek toward the central hall of the convention center. Low and behold, a Porsche line-up.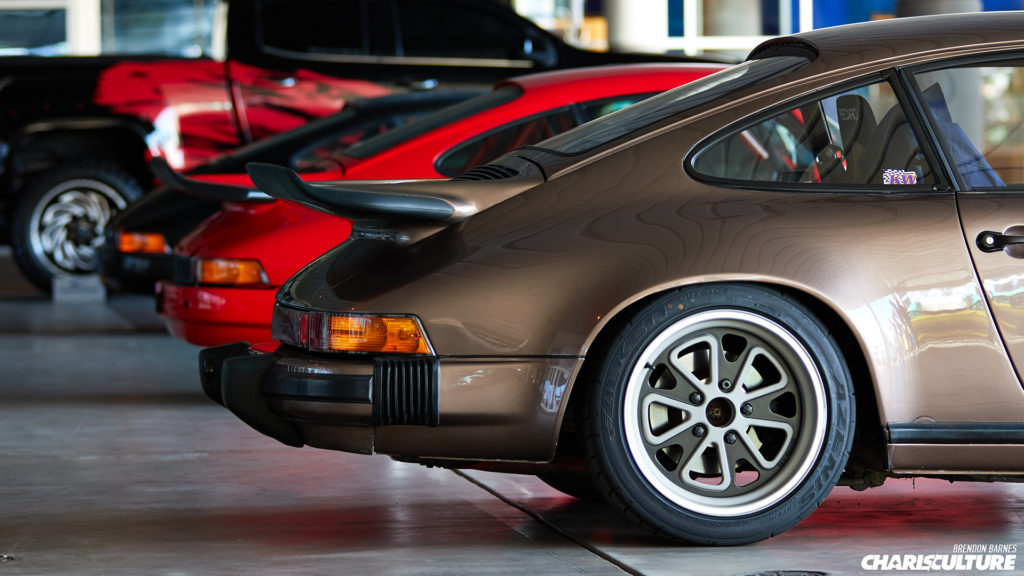 The RWB builds are popular amongst exhibitors. Dennis Lee brought the California twins to SEMA. The cars are almost identical with the major difference being the rear wing.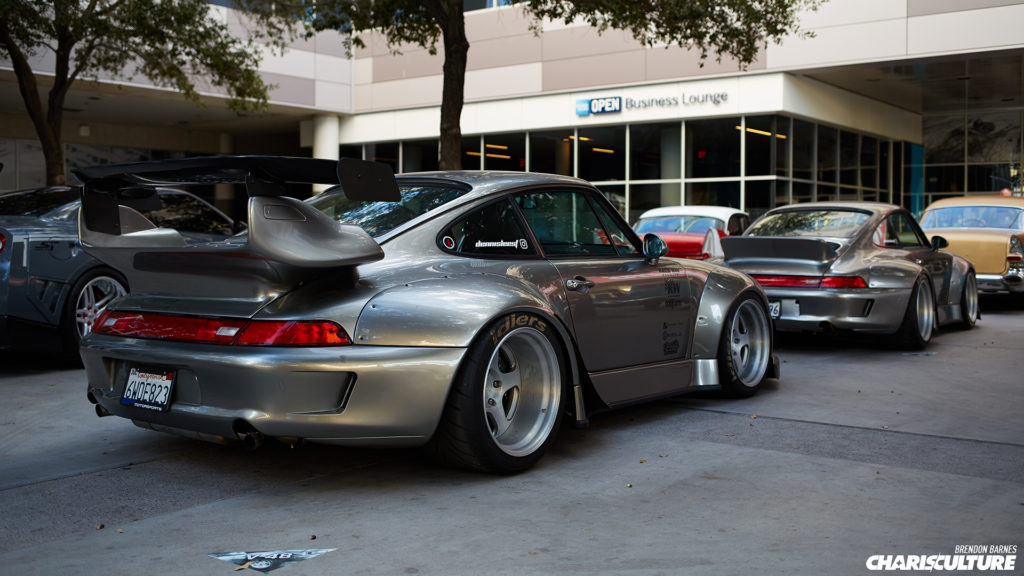 I can't remember the last time I saw a Ford Maverick. And if you have seen one, it's hardly likely to be as clean as this one. The Maverick is still a popular car in Brazil.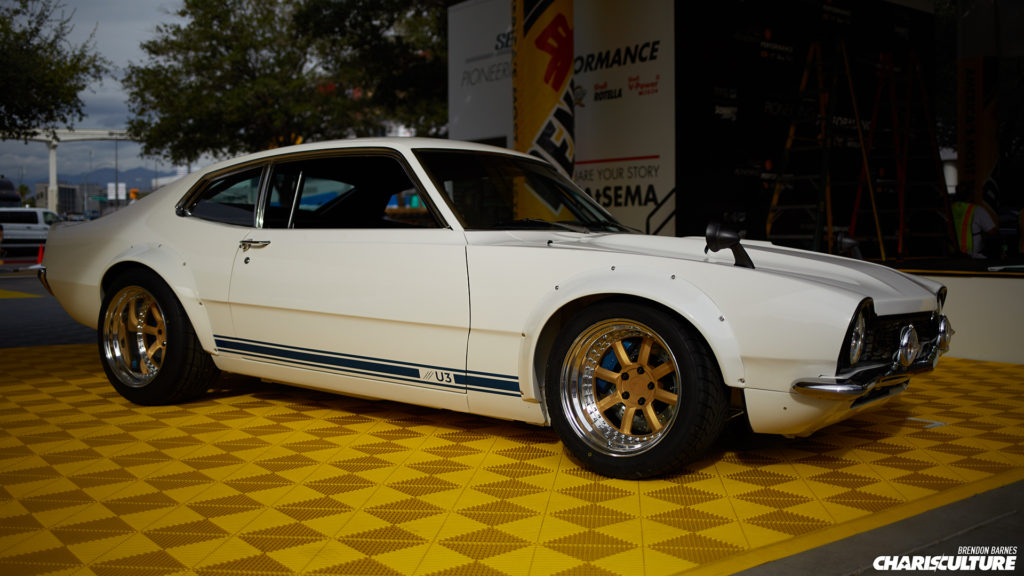 The GTR has proved to be the king of SEMA. Judging by the amount that you see out here, it's the car of choice for builders.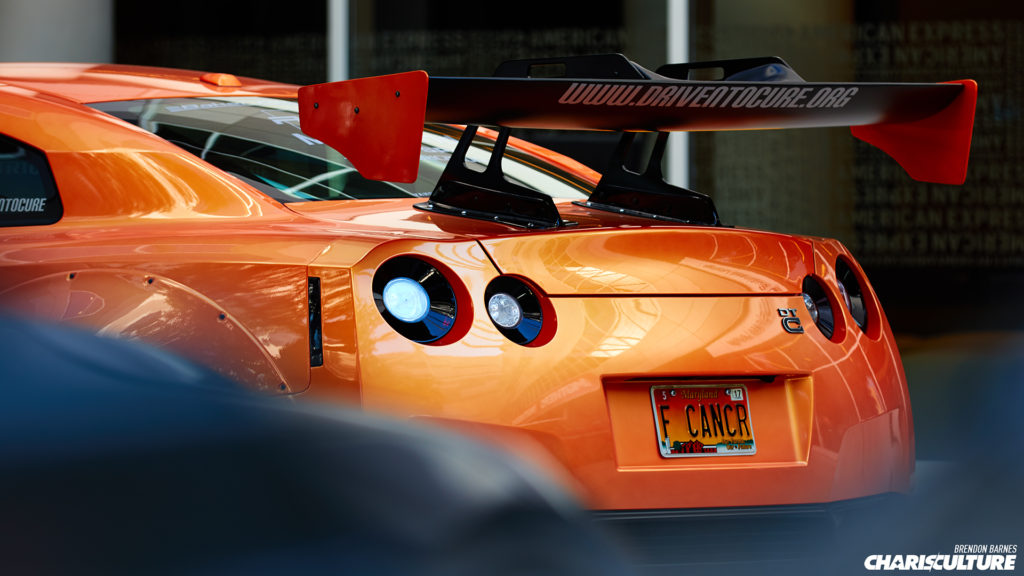 Some exhibitors go the Motorsport route. As a motorsports enthusiast, I tend to gravitate to anything that hints at speed. BMW sprinkled both classic and modern racecars throughout the show.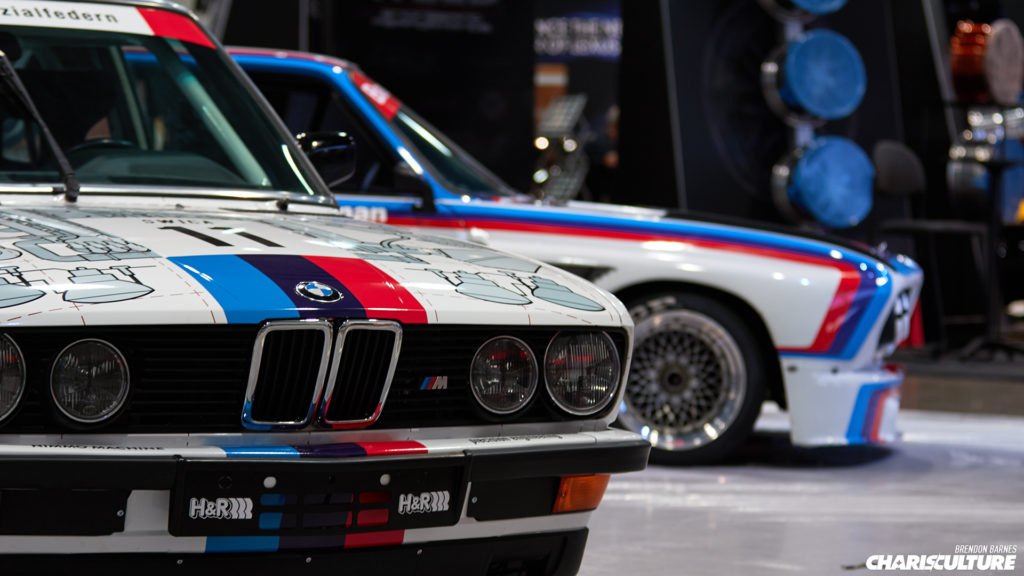 By the way, did you know it's SEMA's 50th anniversary? Lucky me, being my first time here and such. I know SEMA always does it big but I'm hoping they'll push it further this year.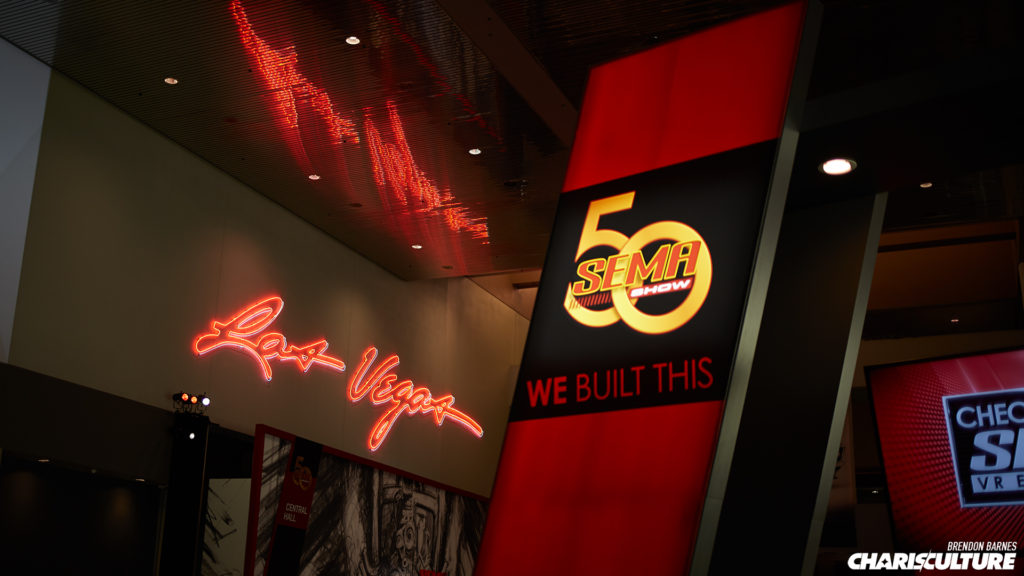 There is so much to cover in 4 days. My first year here will be a memorable one.