Well, I've been up for a little over 14-hours now, and my second day at SEMA has drawn to a close. I'm tired, my feet hurt, and so do my shoulders from lugging around all my camera gear, but it was all a very, positive experience.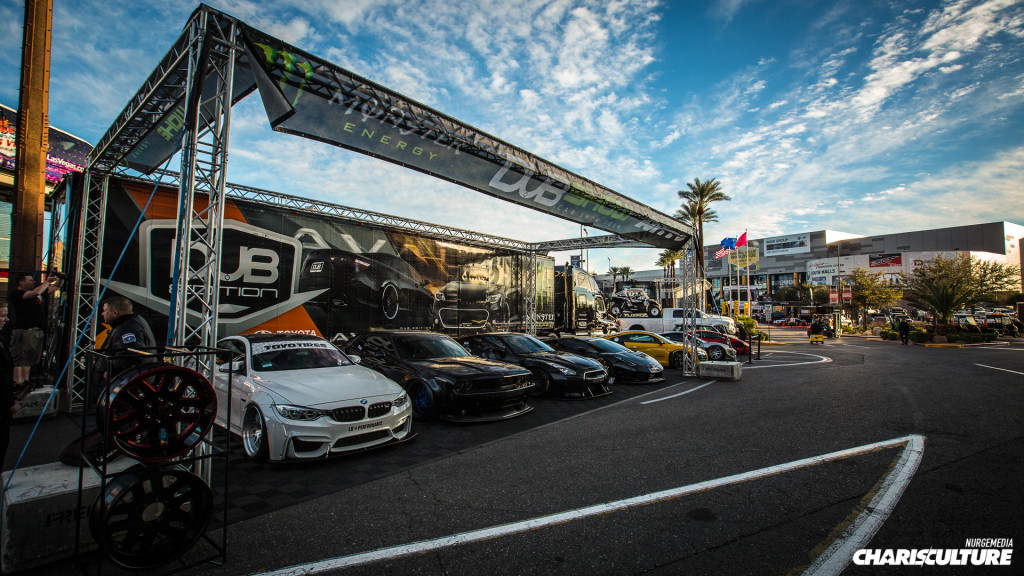 In fact, I'm a bit beside myself about the whole day because of some of the people I finally got to meet, but I'll get to that later on. For now, we'll start at the beginning of the day at 5am.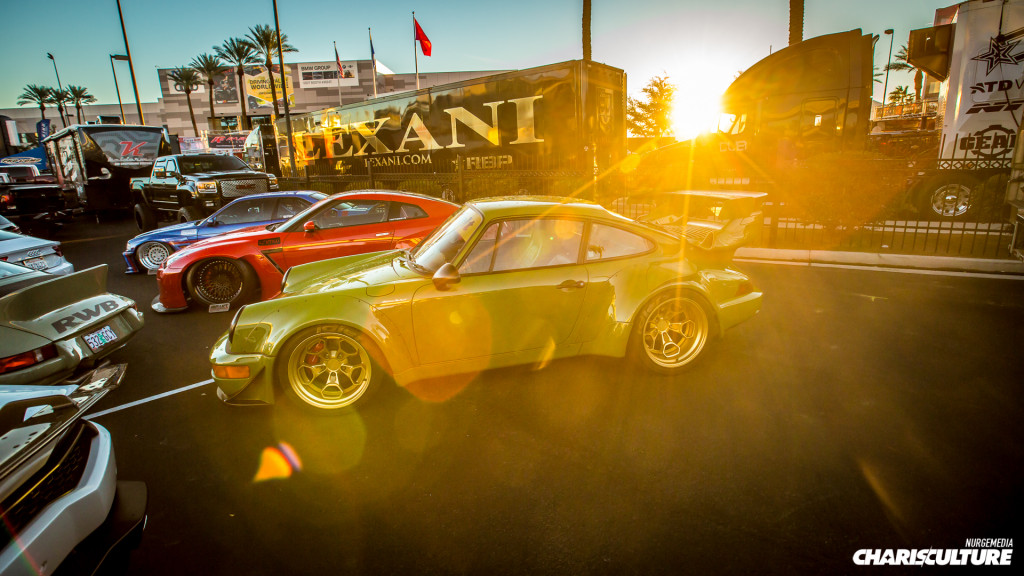 I'm still adjusting to the time difference, and for some reason five hours of sleep was enough to keep me going through the day.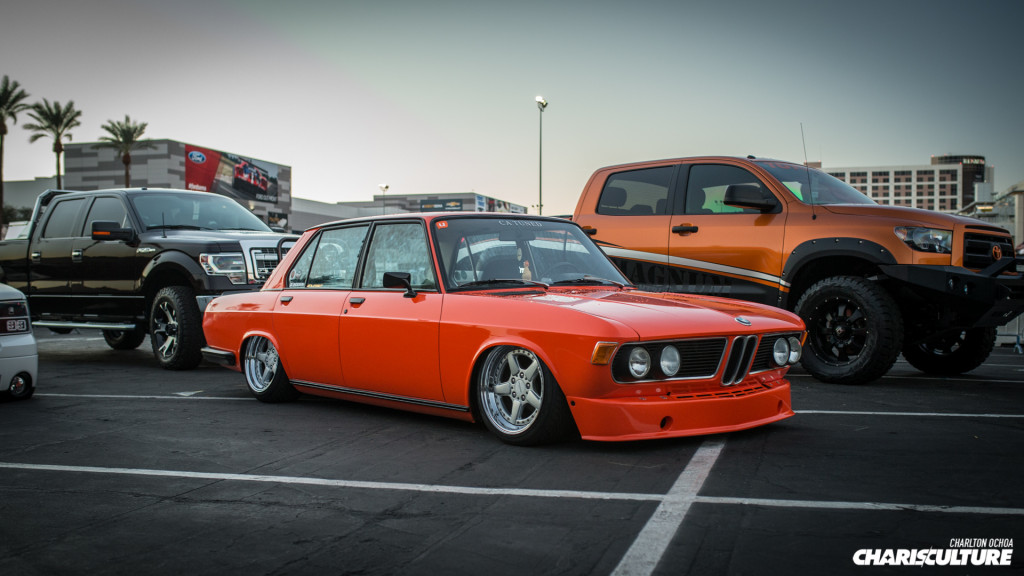 We arrived at the convention center at 6am and were welcomed with cloudy skies and drizzle. Despite the dreary conditions, the sun tried to peek through the clouds to provide some great lighting conditions, and coupled with the rain drops on the cars outside made for some great photos.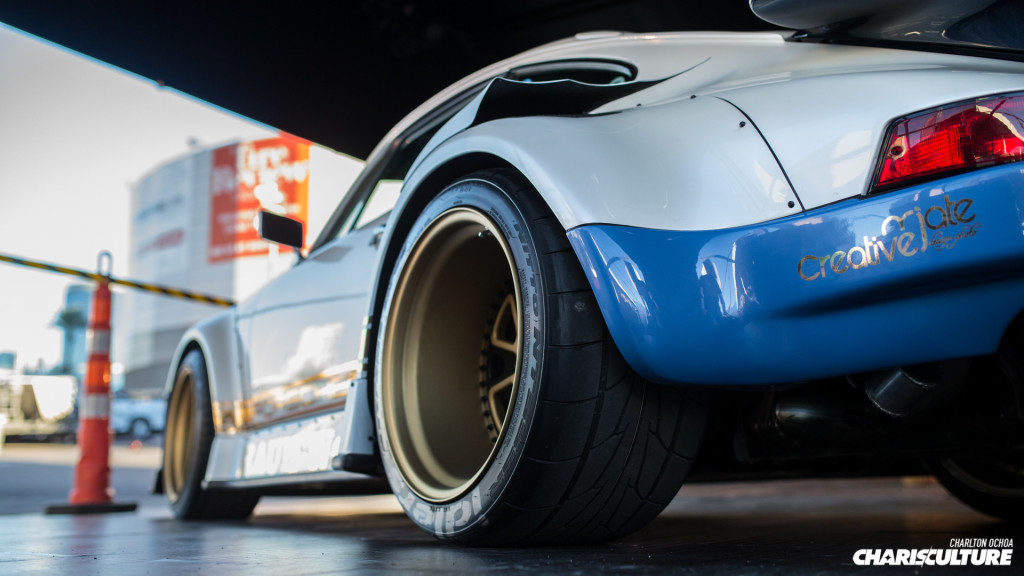 Like previous days, we started on the outside and worked our way back in, biding our time till we were allowed into the halls. The nice thing about being media is that we get let into the halls before the general attendees so we're able to get photos of the cars without the swarms of people around them.
'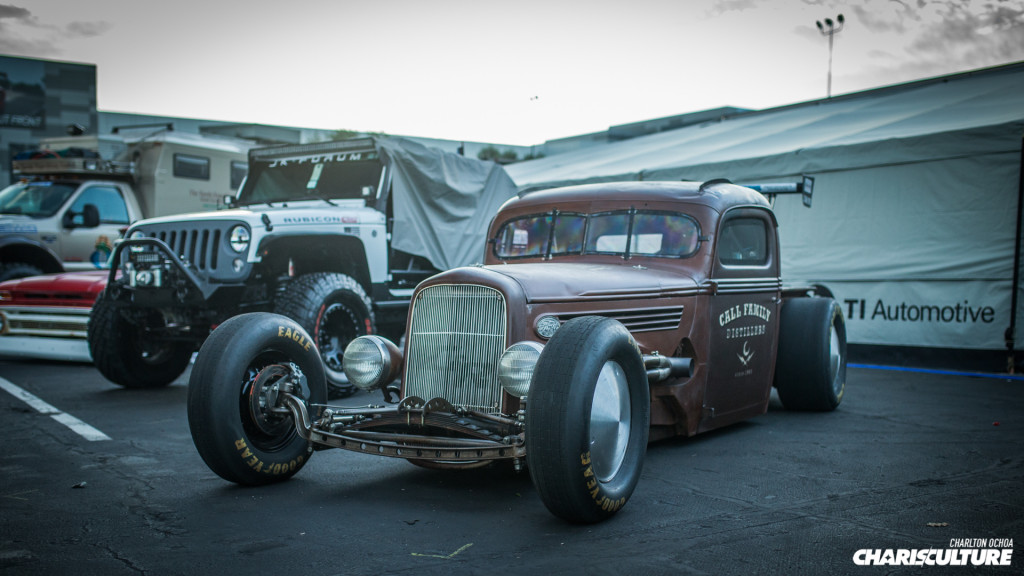 It's quite a different experience for me shooting at a show or event without spectators stepping into your shot, and it was nice to spend some one-on-one time with some of the cars.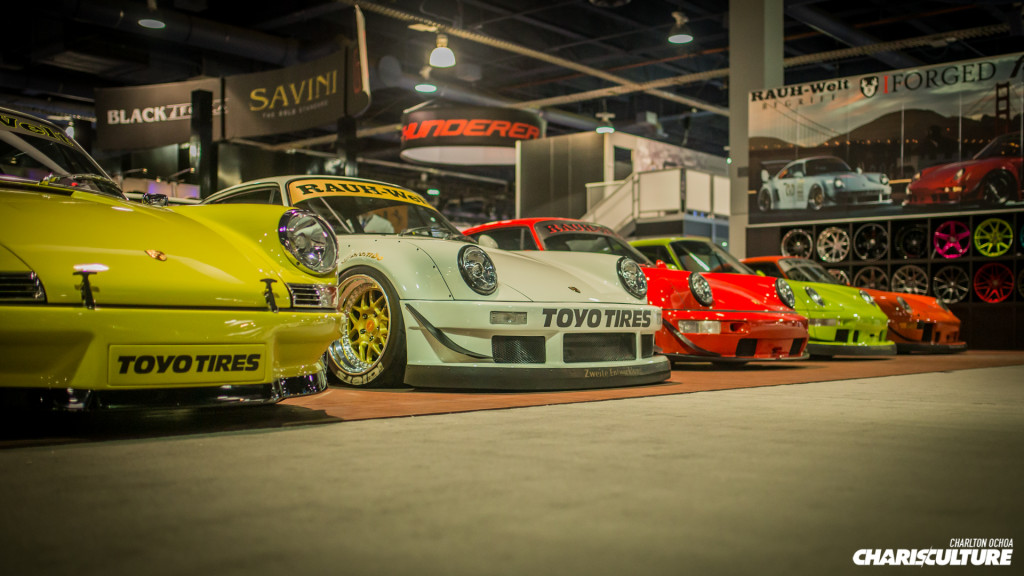 As I've said before, there's so much to take in, but of course there were some highlights for me, and we'll start with the cars on everyone's minds, RWB.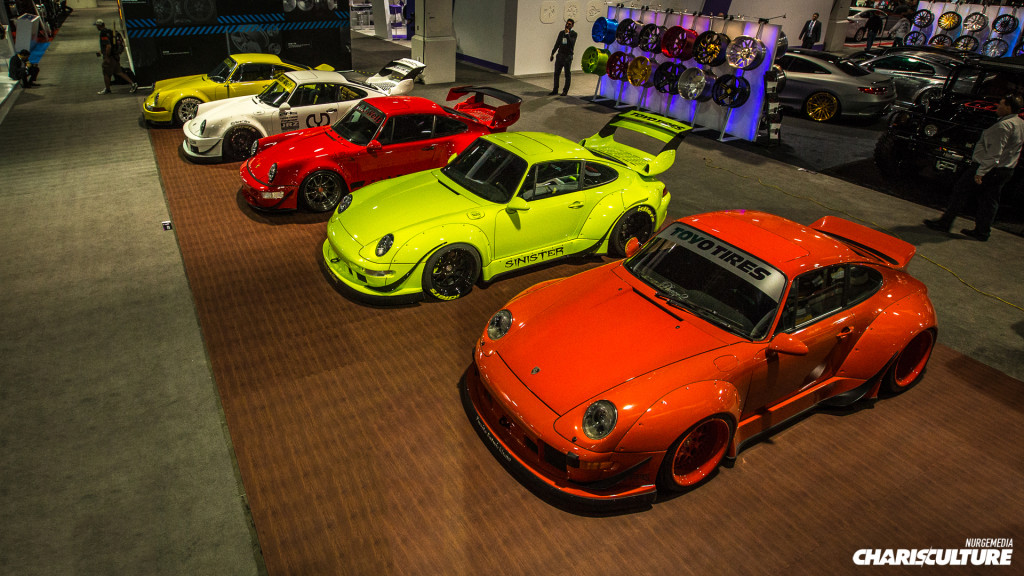 The line-up of RWB Porsches were being featured in the Forgestar booth this year, and it was crazy to see these in person.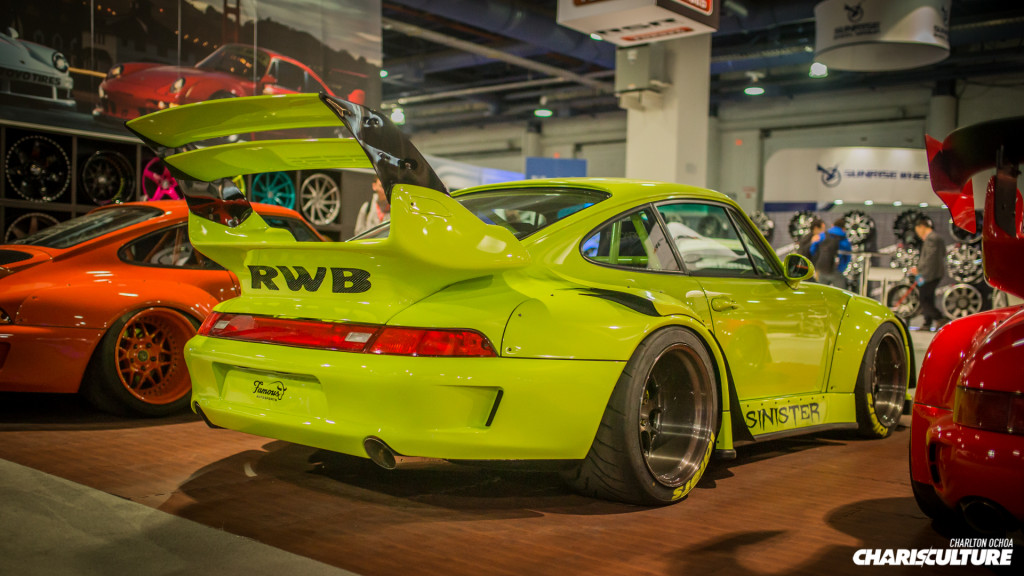 I know for some, seeing a RWB might not be much of a big deal, but for someone like me from the Mid-west, it was something else to see several in person and they really are as impressive as they seem.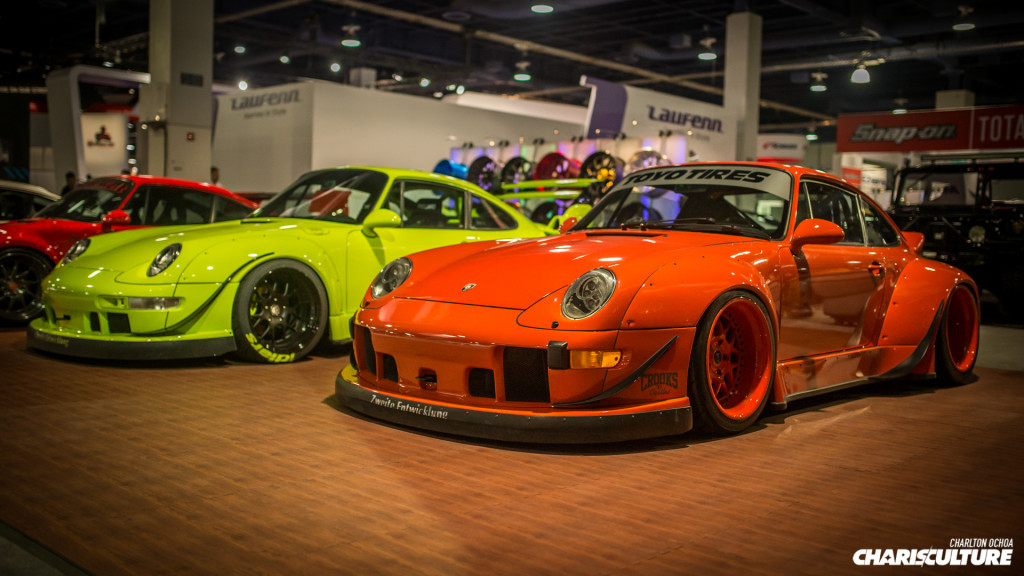 The presence, the details, the quality, the builds are just completely well-rounded. For some of the purists, these cars might not be their cup of tea, and some call into question the quality behind them, I can now solidify my own opinion that the RWB builds are nothing short of quality.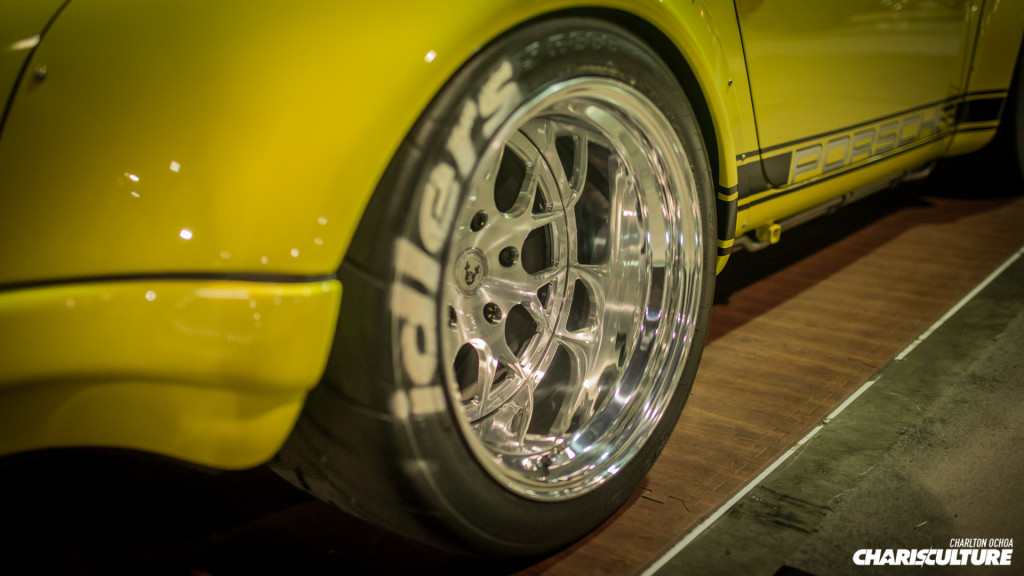 Hopefully those of you that have had the chance to see a RWB in person will attest to this, otherwise our pictures here are the next best thing.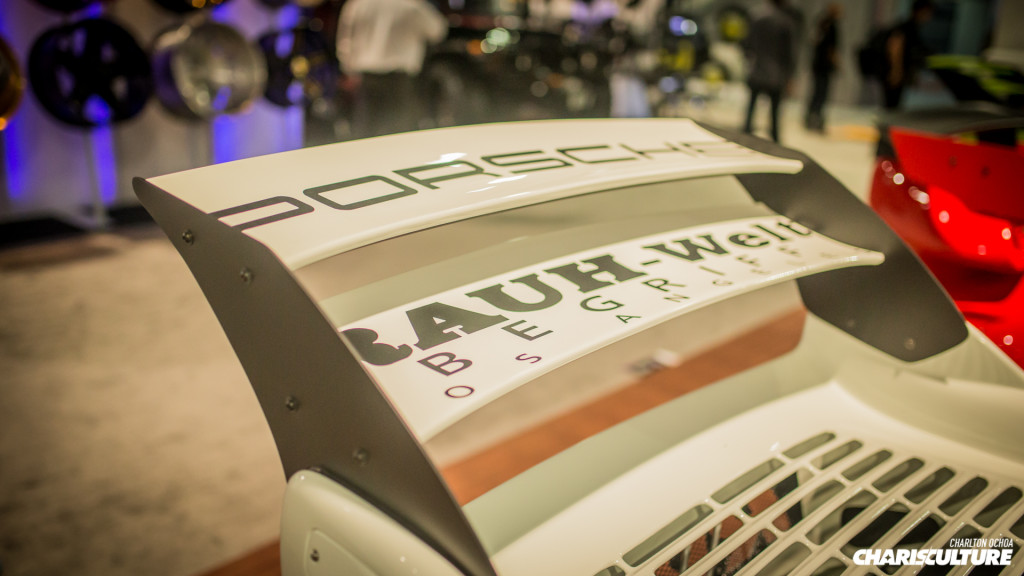 There isn't a bad angle when it comes to these builds, and it was great to see the individuality between all of them.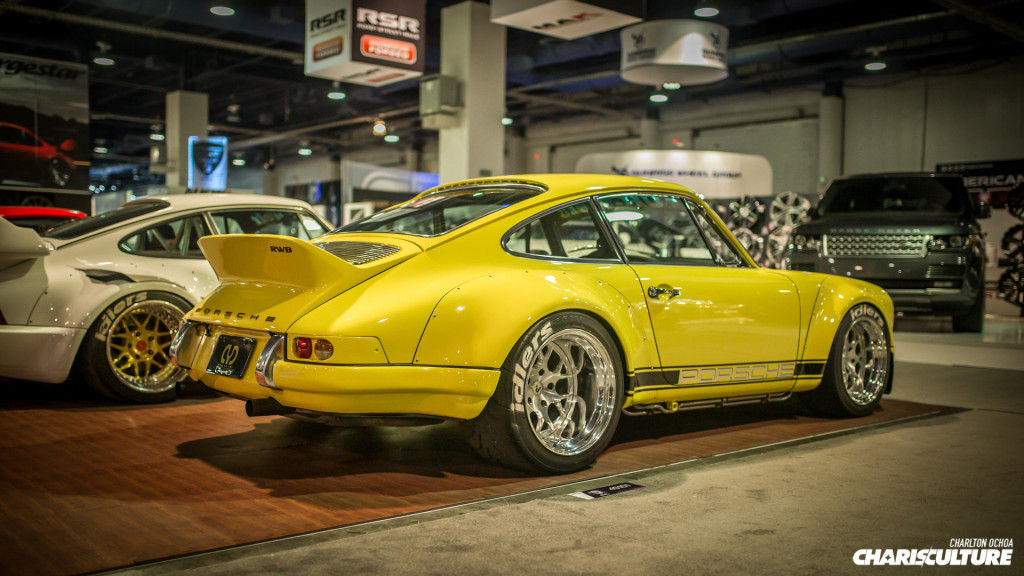 There's subtle nuances that differentiate all of the builds, and having a nice collection of them displayed together really showcased that.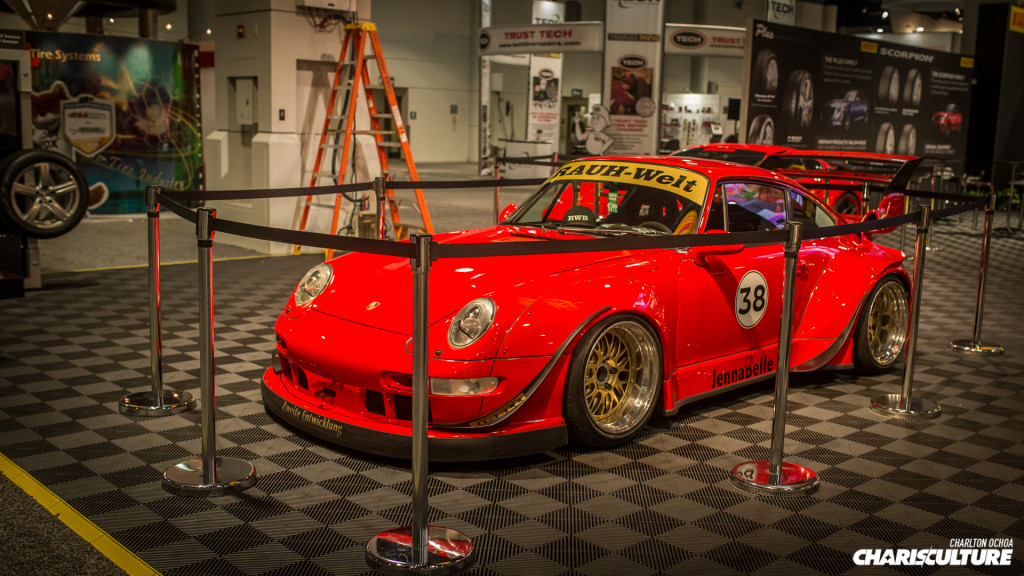 Of course, there are several more scattered throughout SEMA, and you'll see them in later coverage.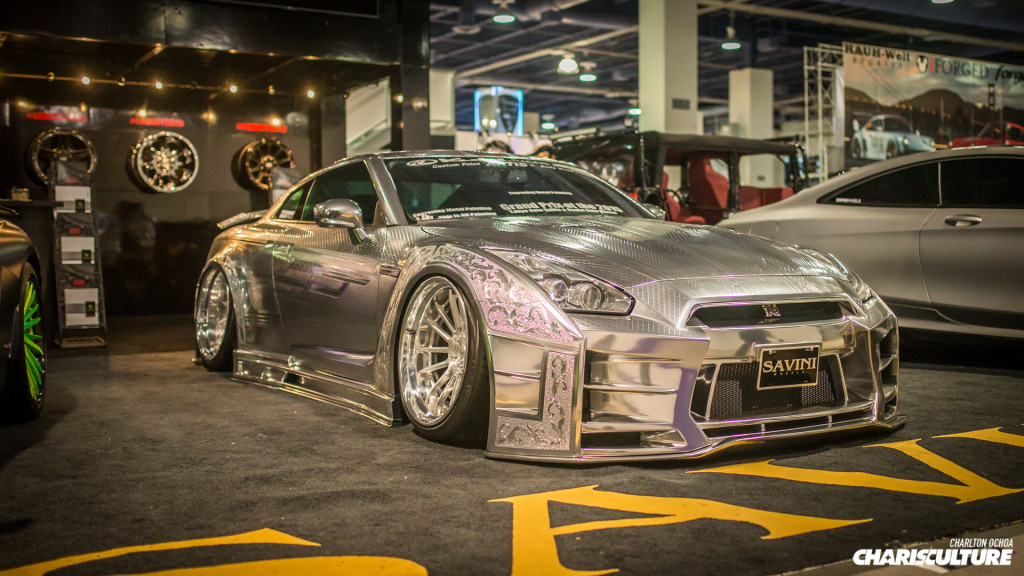 The next highlight that I didn't even expect to see was just around the corner from the RWB display at the Forgestar booth, and that was the Kuhl Racing R35 GTR from Japan.
I didn't even know that this car was going to be here. If you're not familiar with the car, Kuhl Racing is an aero manufacturer in Japan that does some pretty crazy things, and as you can see, this car is indeed crazy.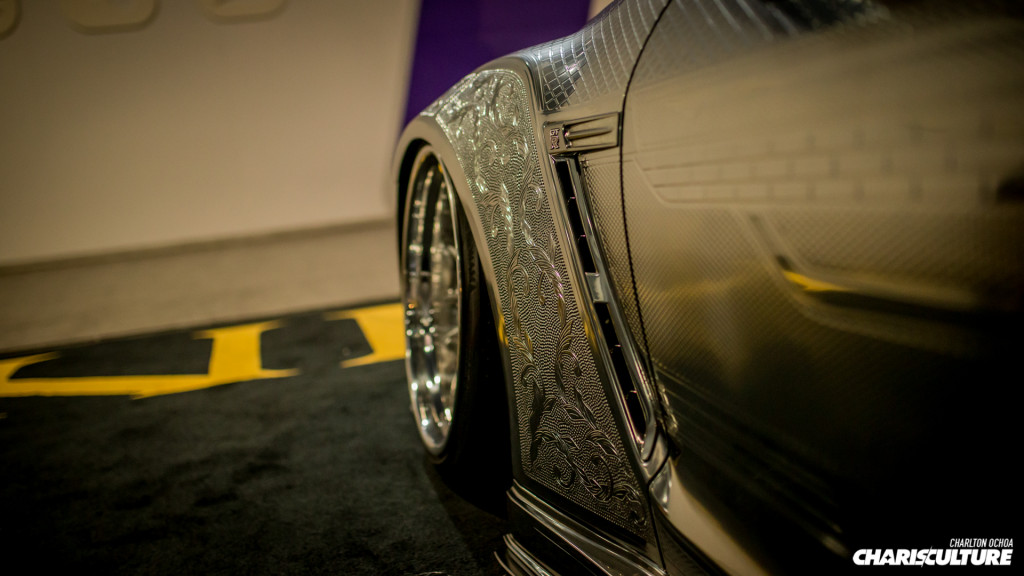 The wide-body treatment is one thing, but of course the main feature you can't miss is the intricate paint work. Yes, that's all paint, including the chrome.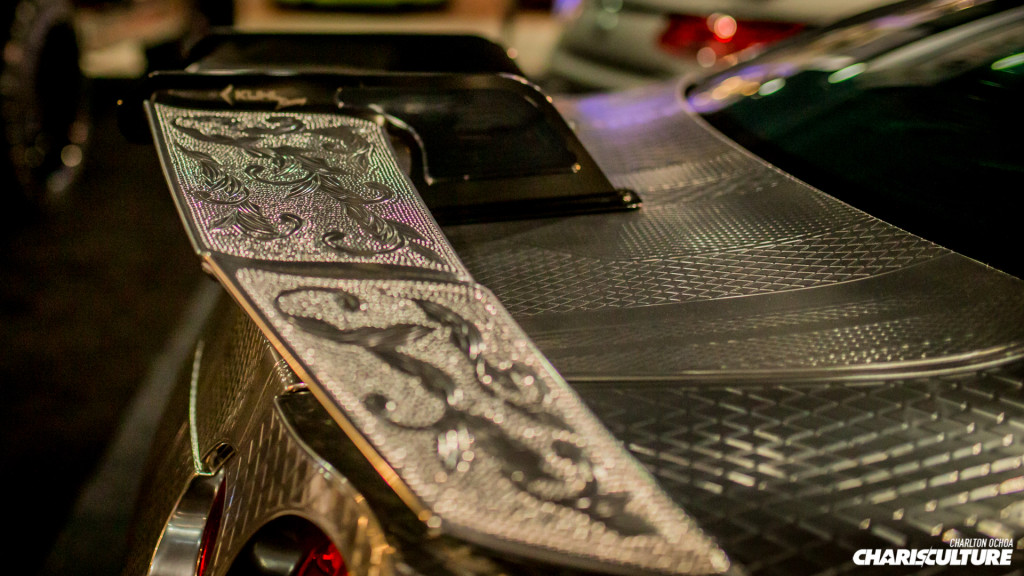 The engraving work is intricate, and what's even crazier is it was all done by hand. The Kuhl R35 also features air suspension and custom sized and spec'd Savini wheels. It was definitely a great move for Savnini to put this car front and center in their booth as it definitely drew a lot of attention once the crowds were finally let in.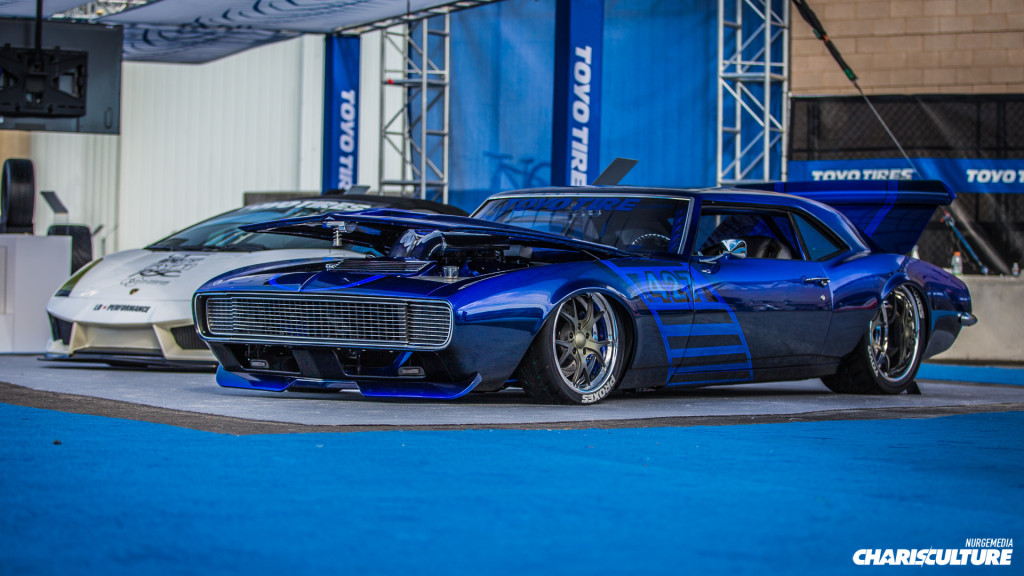 After spending a good bit of time roaming the halls inside, the dreary weather decided to clear, and the sun started peaking through the clouds.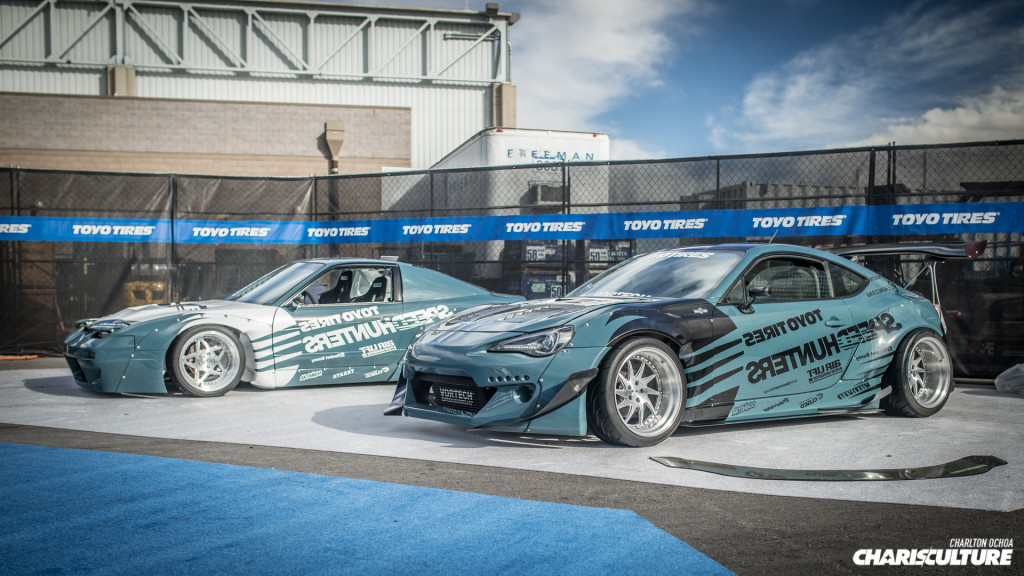 We headed to the Toyo Tires Treadpass to check out a few other builds, including the Killergram duo, and my buddy Jowe Lee's Rocket Bunny NSX.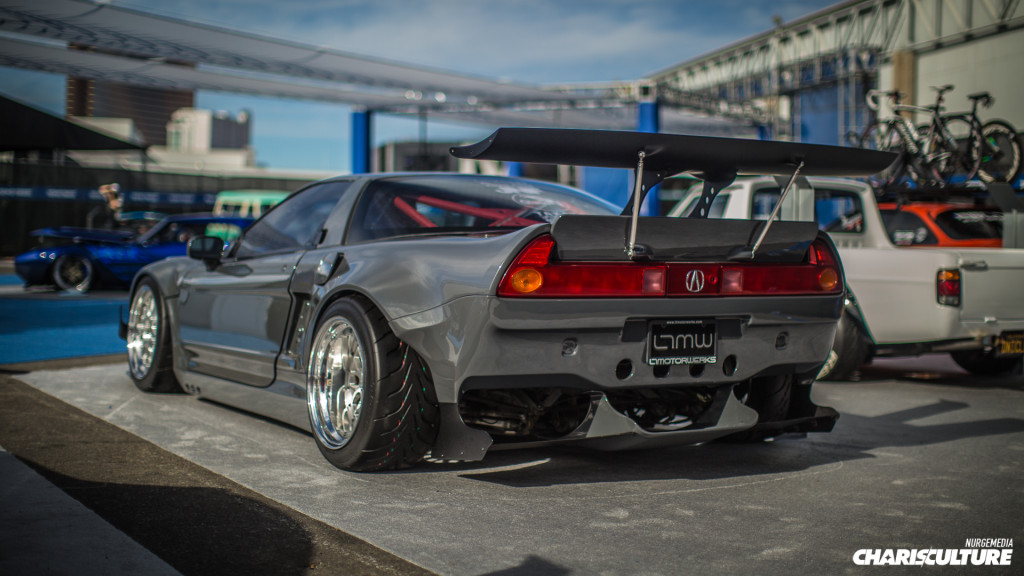 It was great to see Jowe's car finally finished and featuring the only other Rocket Bunny kit in the US. When the show opens up for everyone, there's a bit more walking and mingling with everyone around as it becomes harder to shoot cars.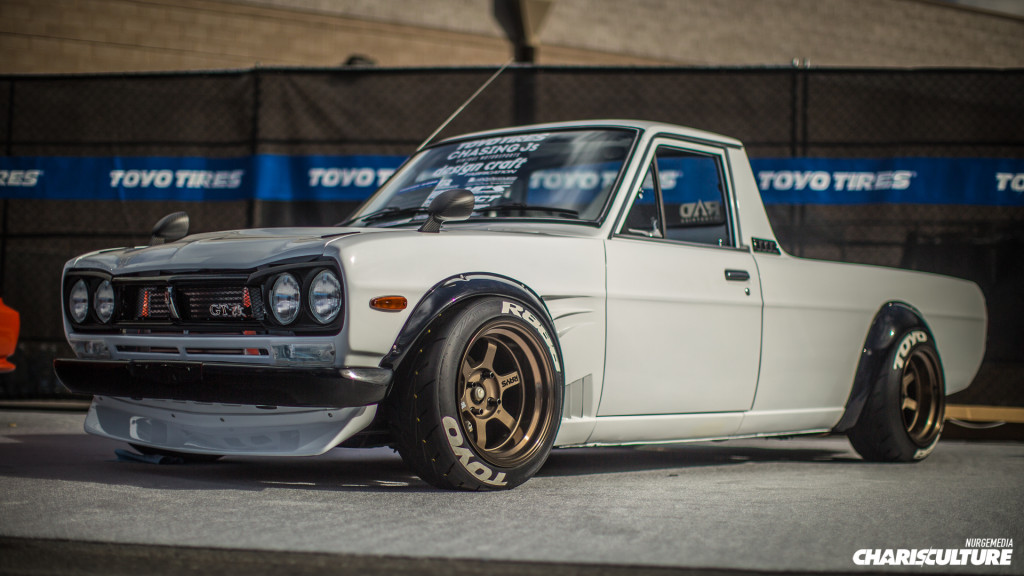 Still, it's a great way to network, and sometimes even meet some people you never thought you would. I certainly had a few of those encounters, having the pleasure of meeting Mark Arcenal of Fatlace/Illest, and Wataru Kato of Liberty Walk.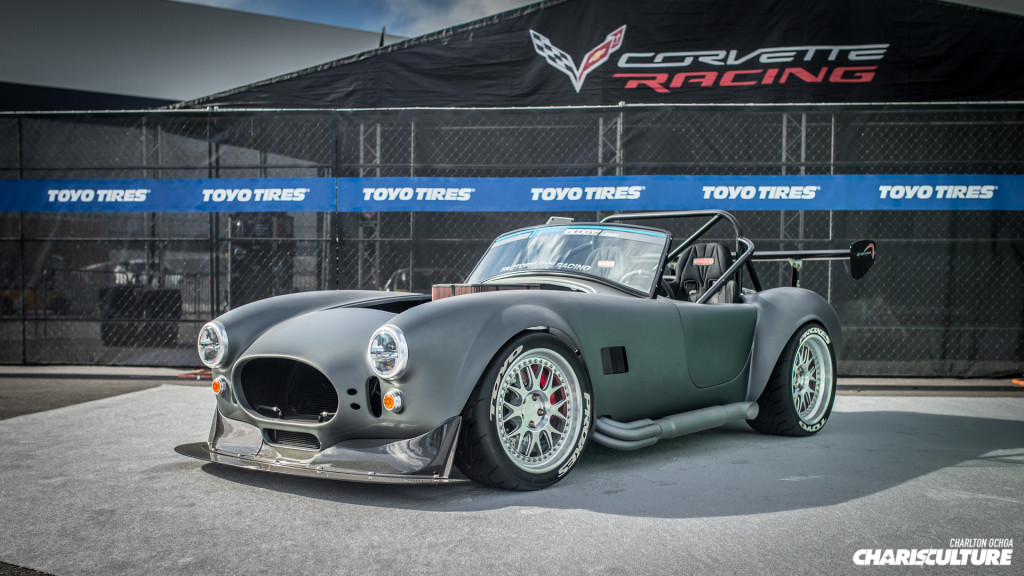 Definitely beside myself a bit, but the two were incredibly nice and humble, and it was great to finally be able to meet and talk with them. Not only has SEMA been me experiencing a lot of great car builds in person, but also meeting a lot of new and old friends in person. It's been a lot to take in, but completely worth it so far, despite the long days, haha.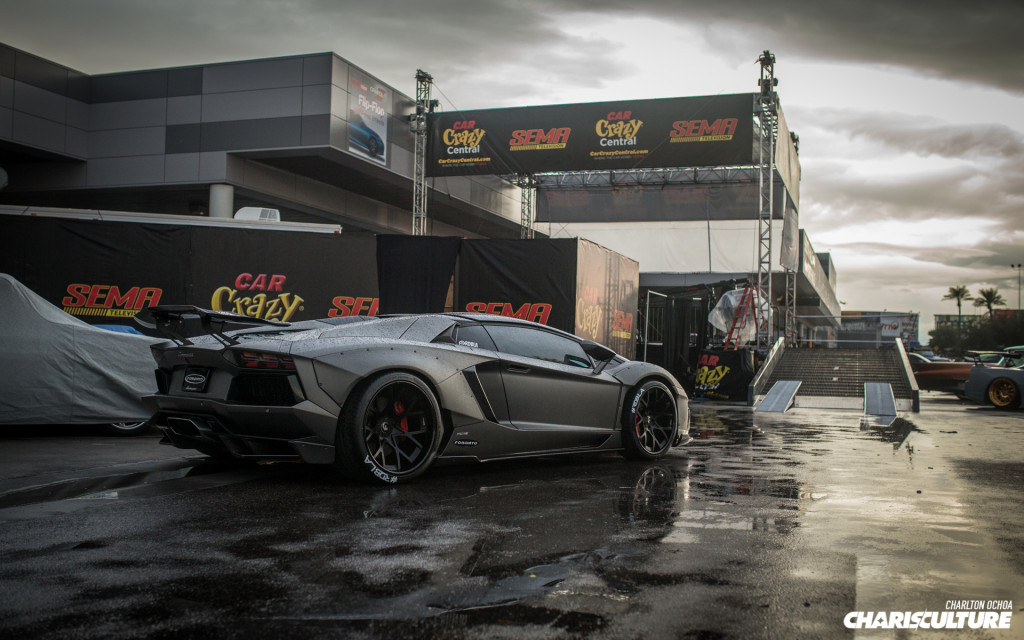 Wednesday was certainly a long day as we didn't leave the convention center till SEMA closed its doors.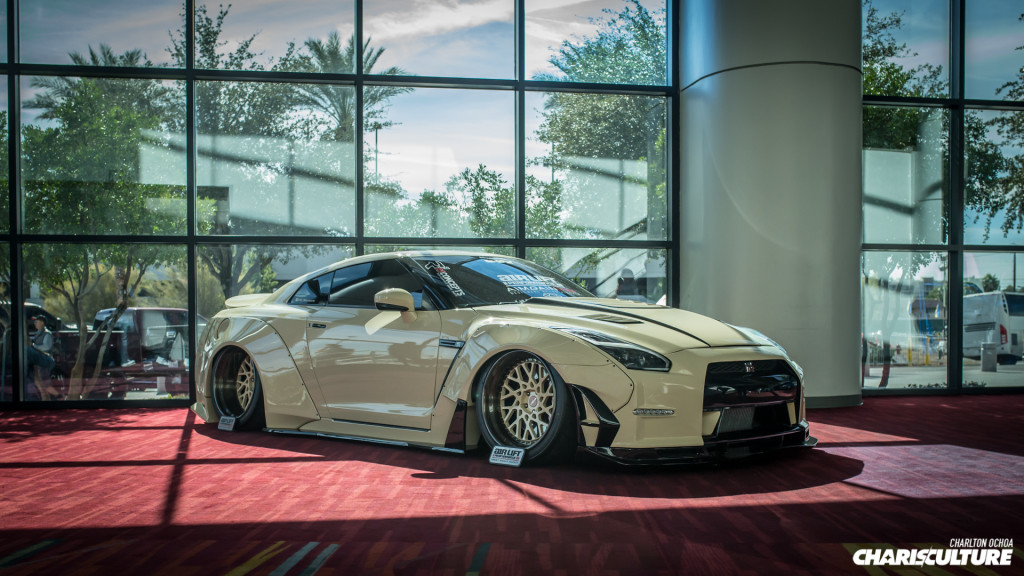 After shooting a ton of photos, we did spend a lot of time networking with a lot of people. It was great talking with a lot of friends as well as industry members, hopefully generating future projects, not only for the site, but some personal ones as well. Even though we're photographers and writers here, we still have our own car projects back home.Well, it's certainly time for me to crash out and catch up on some sleep. We'll be up early again for Thursday to cover a few, final areas before even more editing and writing to keep the content fresh. This experience has been overwhelming, and I know I sound like a broken record with that. We've also got some extra stuff planned for y'all as well, so definitely stay tuned for more! Now, time to enjoy a nice, 4-hour nap before doing it all again, haha!