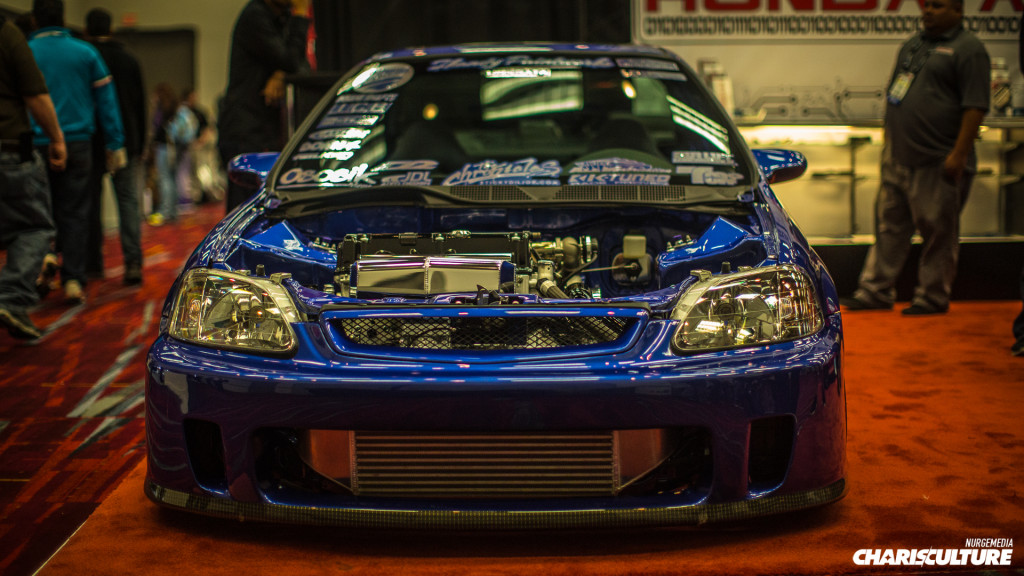 This post highlights two, very special builds that were debuted at SEMA. These two hit a bit more on a personal level because I'm a big Honda guy, and these two builders are house-hold names in the Honda community.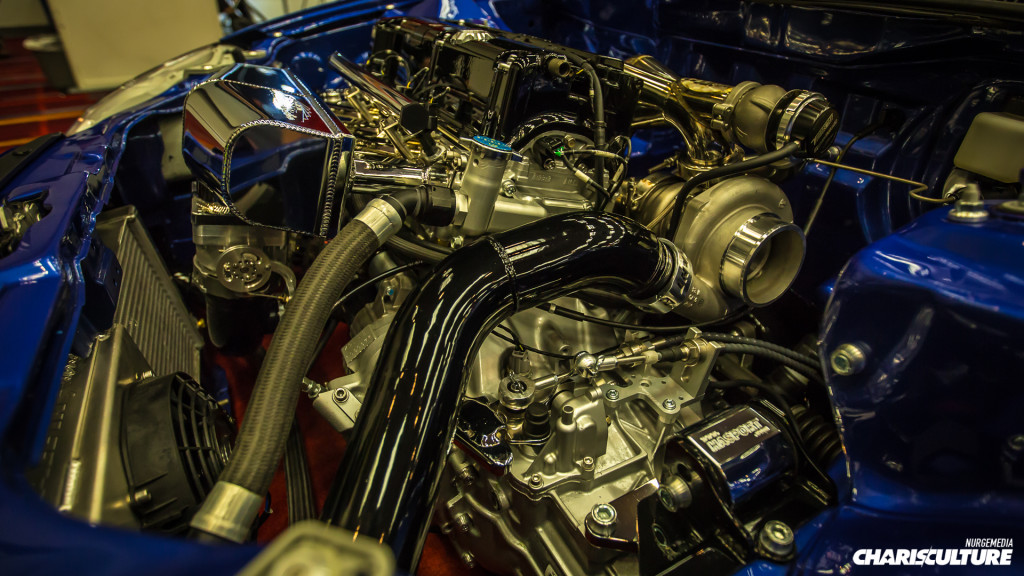 The first build I'll talk about is the RCS Garage EM1 Civic SI owned by Mike Schietroma. I've been watching this build on Instagram for awhile now, and seeing it done was something else.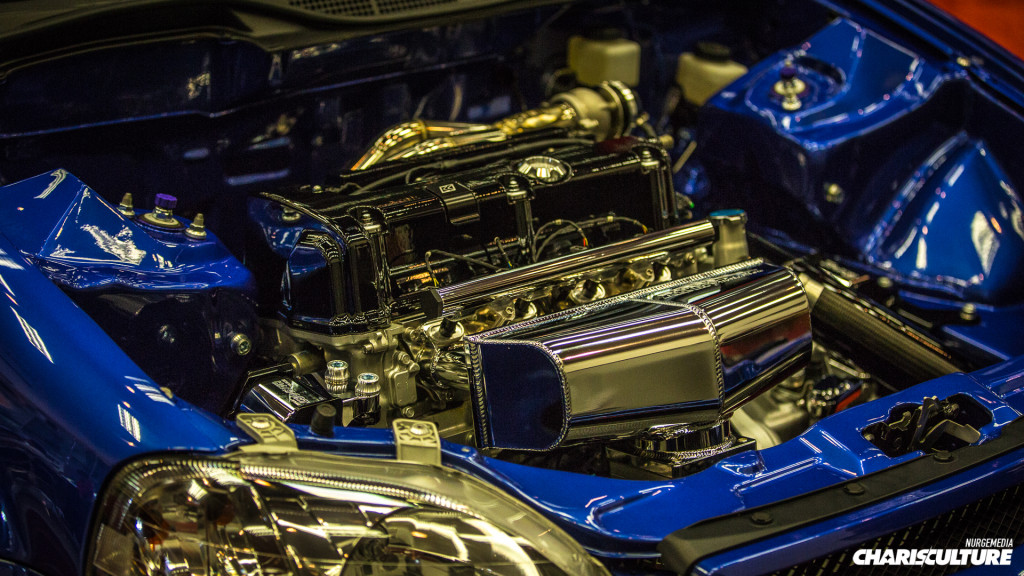 The car features tons of custom work, and one of the best engine bays I've seen in a long time. RCS Garage has really made a name for itself in the Honda community by producing some of the cleanest engine bays in the community. Nestled inside the shaved and fully tucked bay is a fully-detailed K24 motor featuring a Garrett GT35R ball-bearing turbo.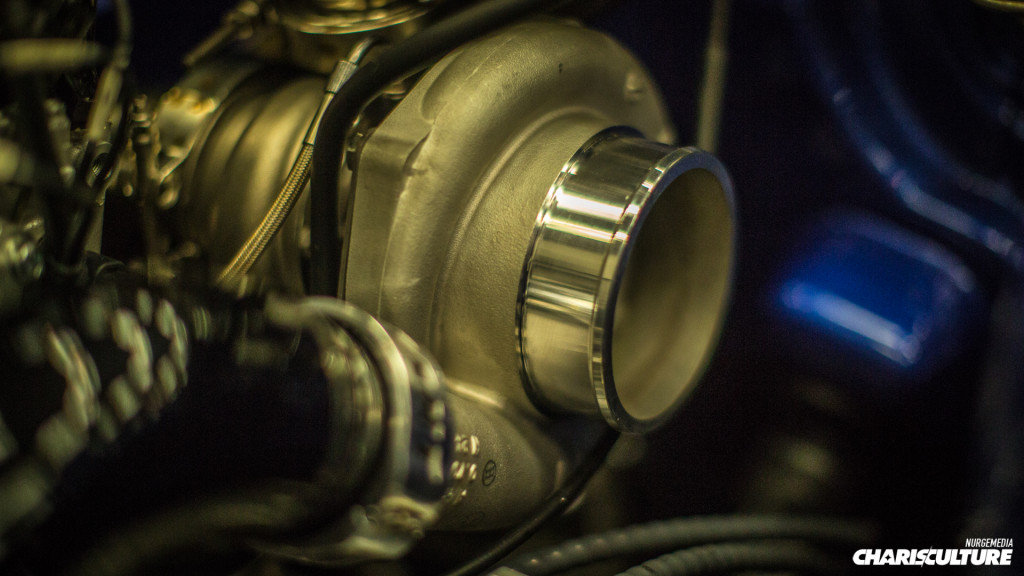 The turbo is hung off of a custom, JDL Designs exhaust manifold which is an incredible piece. Other noteworthy modifications are the chromed, All-In Fabrication, center-feed intake manifold, Rywire milspec harness, full Downstar engine hardware, a d2 air suspension with Airlift management and Seamless air tanks, and of course, Hondata engine management.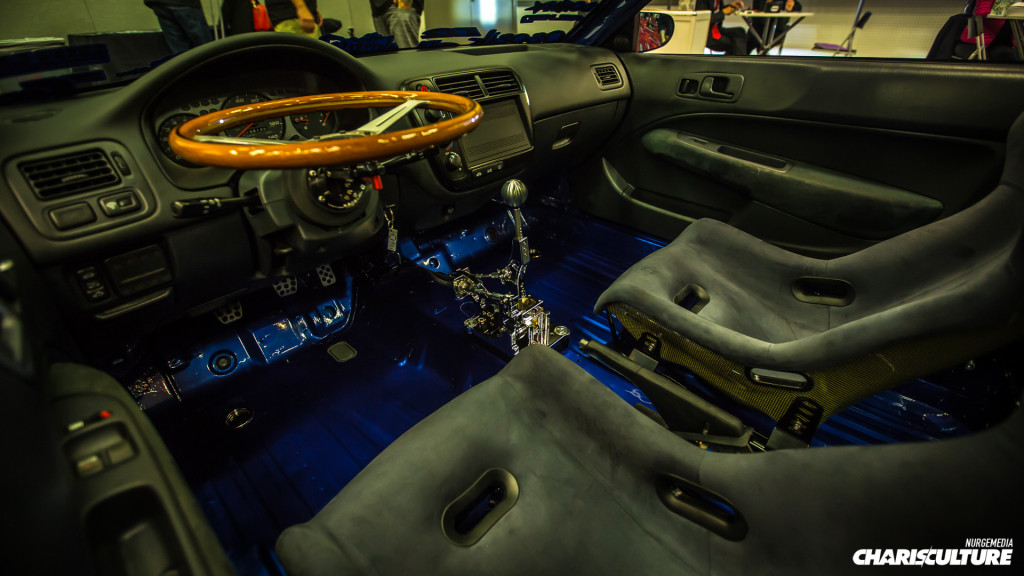 I got to talk with the owner, Mike for awhile about the car to get the story and details. Apart from all the the aftermarket and custom pieces, the car also went through a full restoration, right down to new, OEM Honda glass, moldings and such.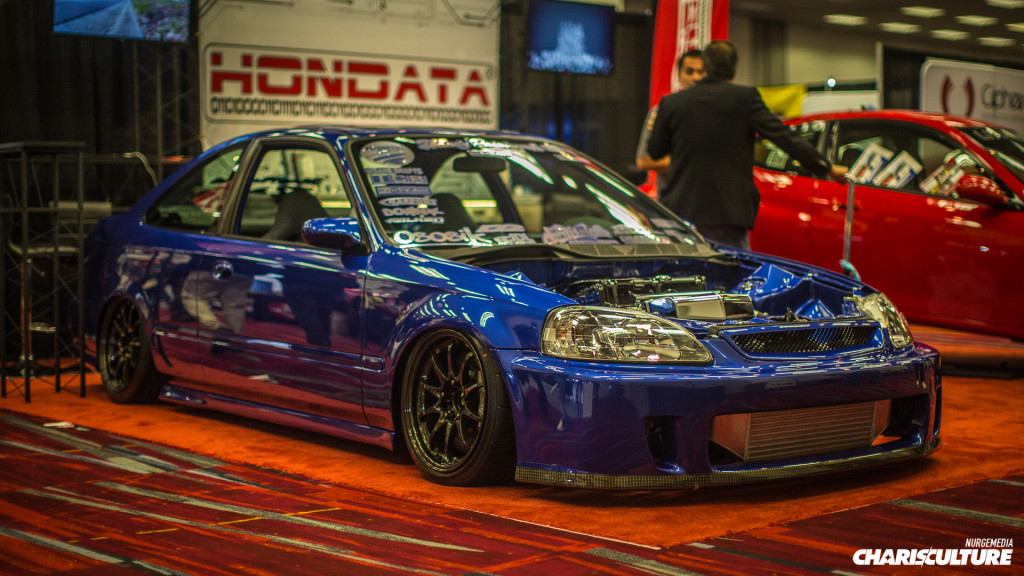 The car is truly impressive, and a great representation of the kind of detail that Honda builders are incorporating into their cars.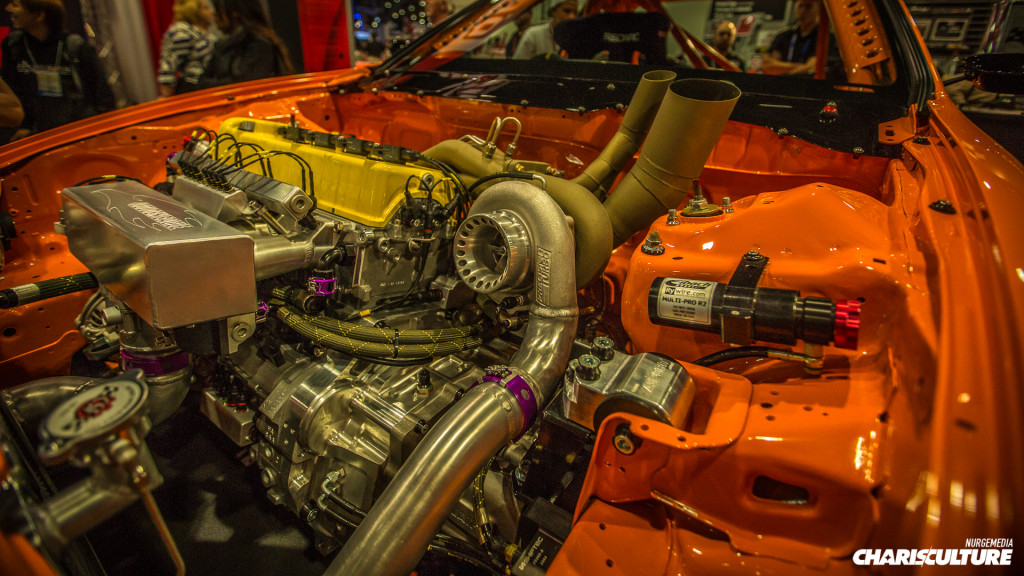 Speaking of impressive Honda builds, there was another one sitting in the CSF Radiators booth. The Rywire Integra was another highly anticipated build that was going to be debuted at SEMA.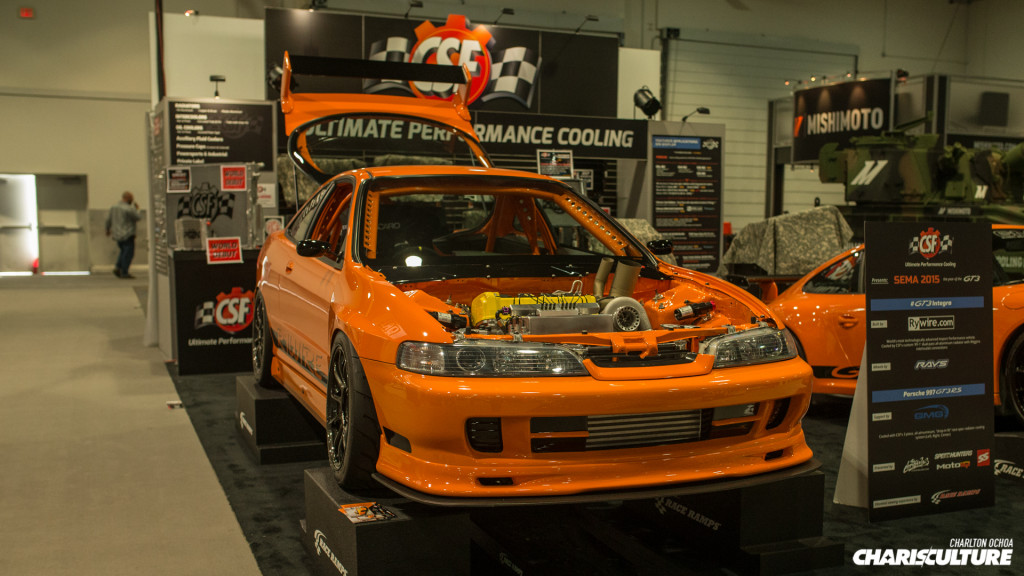 Ryan has been working on this Integra for a long time, and it really shows in all the details. From the bodywork to the engine to the electronics and interior. The car was an example of the latest and greatest in technology and craftsmanship.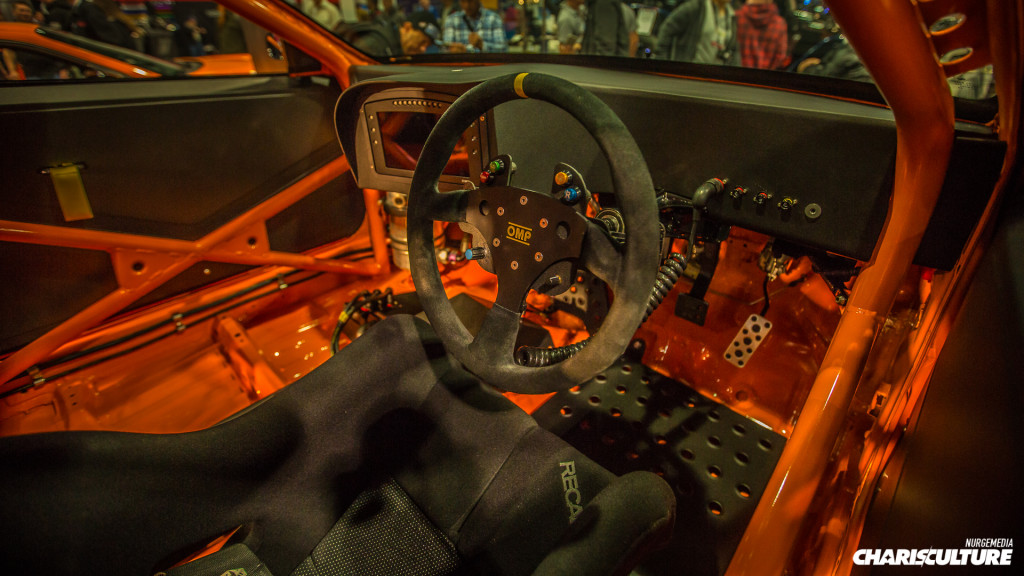 The turbocharged K-series motor is controlled by a MoTec M1 engine management system through a Rywire mil spec harness.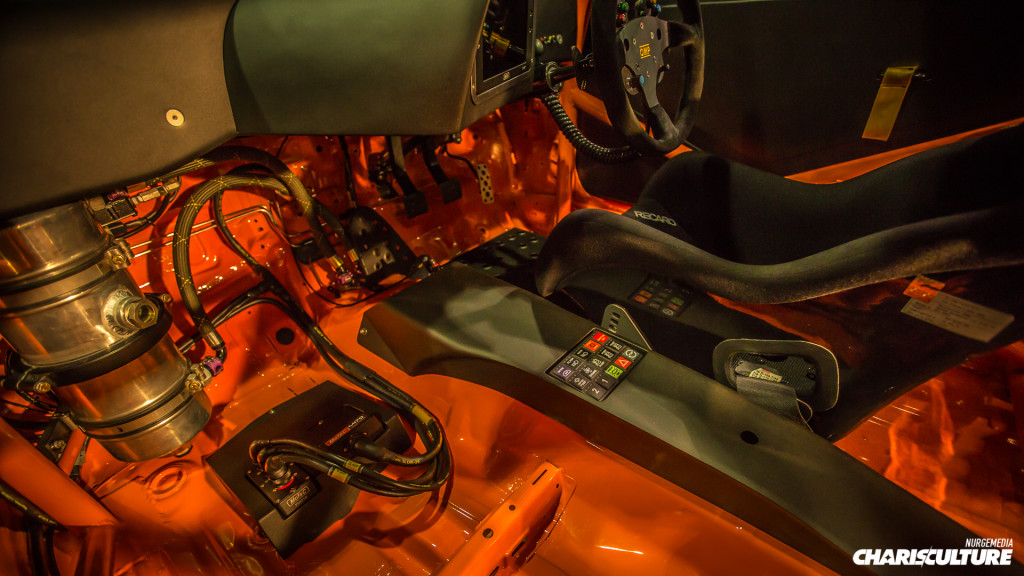 The interior is incredible with the center piece being a custom, right-hand drive dash with a MoTec touch-pad to control everything.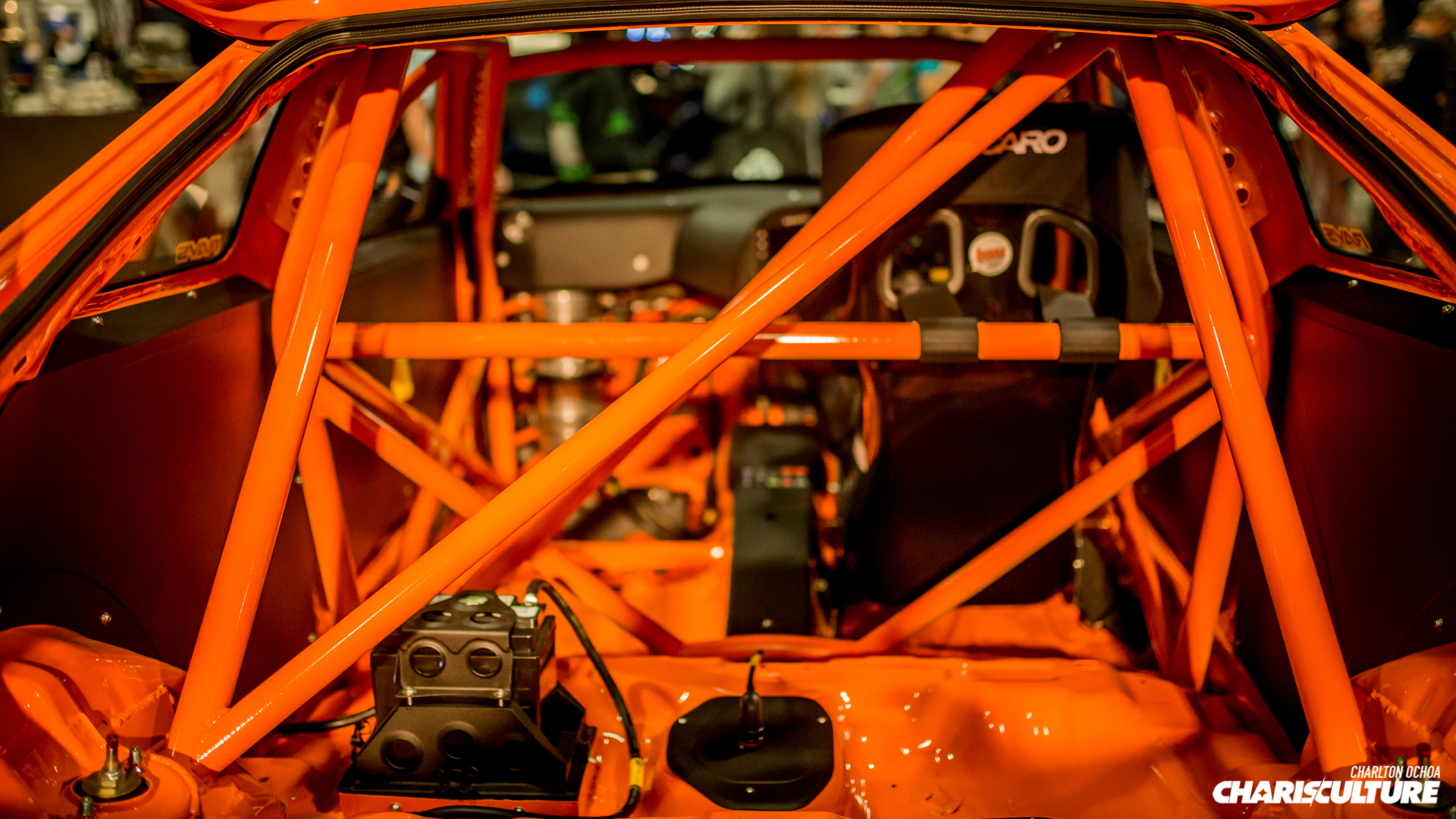 Having these two Hondas on display at SEMA is a great way to showcase the innovation still going on in the Honda community. RCS Garage and Rywire have been turning out some of the best Hondas, and are continually bringing new ideas to the forefront in both styling and performance. The fit and finish of these cars are up with the best of them and will no doubt receive tons of coverage. We're just glad to share them with you first, and give y'all a bit of a closer look to two of the hottest Honda builds of the year.