It's not difficult to get excited for an interesting car build, as an enthusiast I try to enjoy the show as much as I go to do my job. However with social media being so pivotal now, most builds can no longer use the element of surprise prior to it's debut. I've never made up my mind about how I feel about a car before seeing it up close, but I do find more interest in some builds over others. This year it seemed as if there were more 'cars from the internet' to look forward to, so as soon as I landed in vegas for SEMA 2016, I wasted no time in looking for them.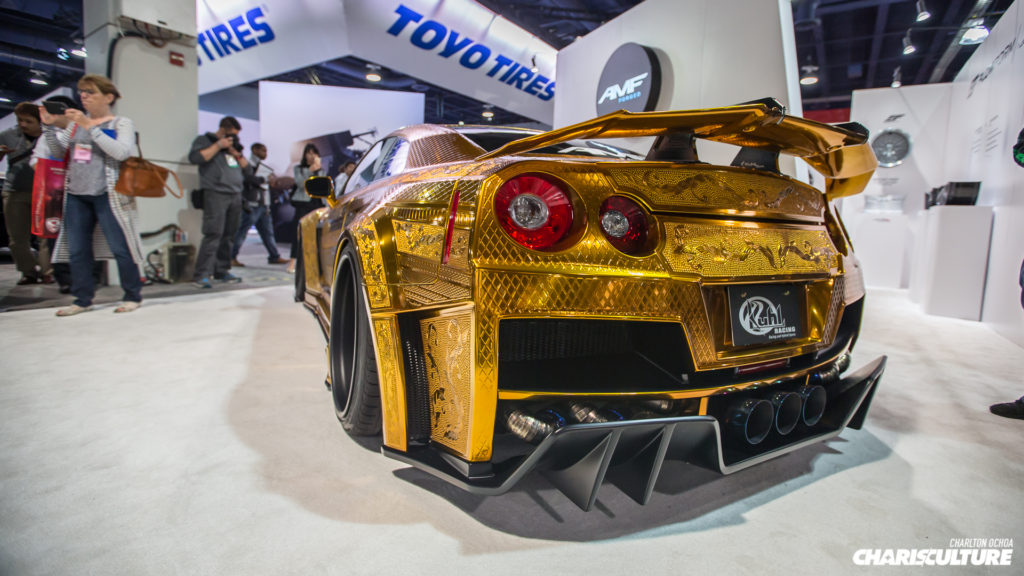 The KUHL Racing GTR is the first car that comes to mind. A now 800hp+ VR38DETT is practically overlooked when analyzing their build due to the hand engraved body. Surpassing its 'silver' predecessor in attention, KUHL Racing set the world of social media on fire causing a mix of emotions.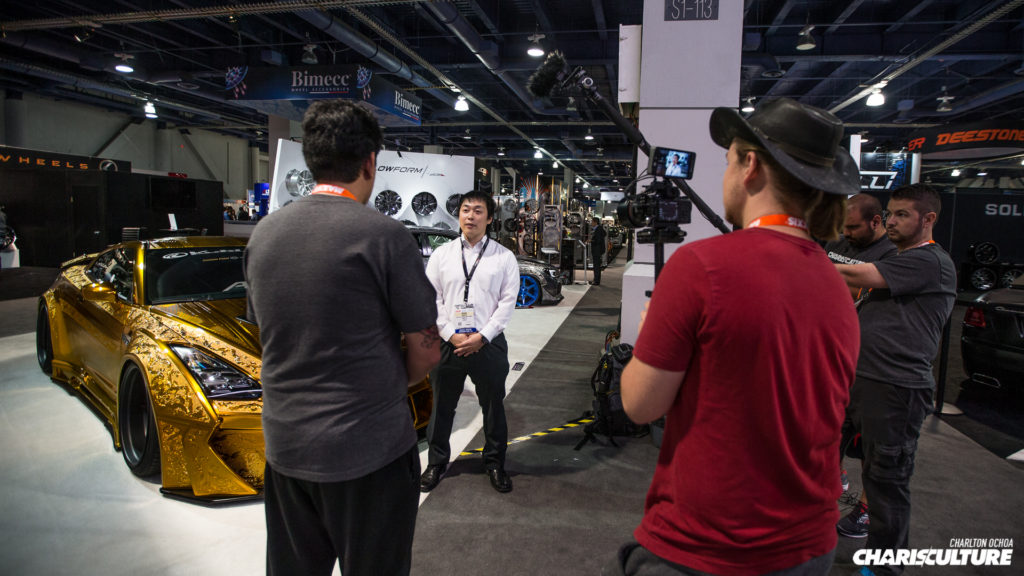 Masaki Kikuchi was kind enough to tell us more about their build and why they chose the R35 to represent their company. Like it or not, the GTR is an engineering marvel due to it's dual clutch transmission and powerhouse twin turbo v6 engine. It represents the best japan has to offer in the performance industry hence its street name 'GODZILLA'. Learn more when our interview debuts later this month.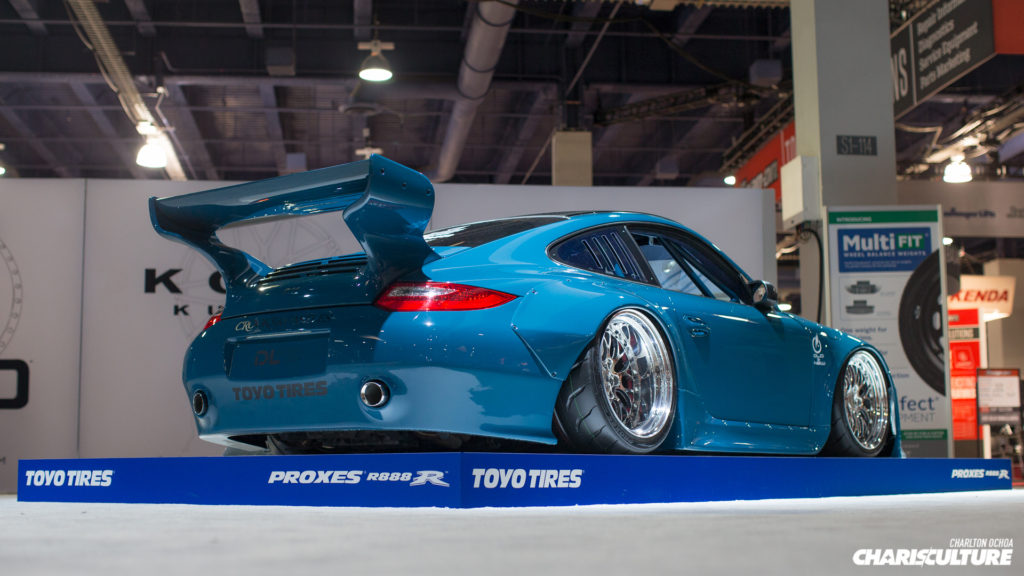 Body kits are nothing new in the automotive industry; however, as of late, their popularity is sky high. Michael Cristi brought his 997 with a very interesting kit built by Old&new jp. As the name suggests, it has an old school feel mixed with modern technology, bringing back the 'slant nose' look from the 1976 Porsche 935.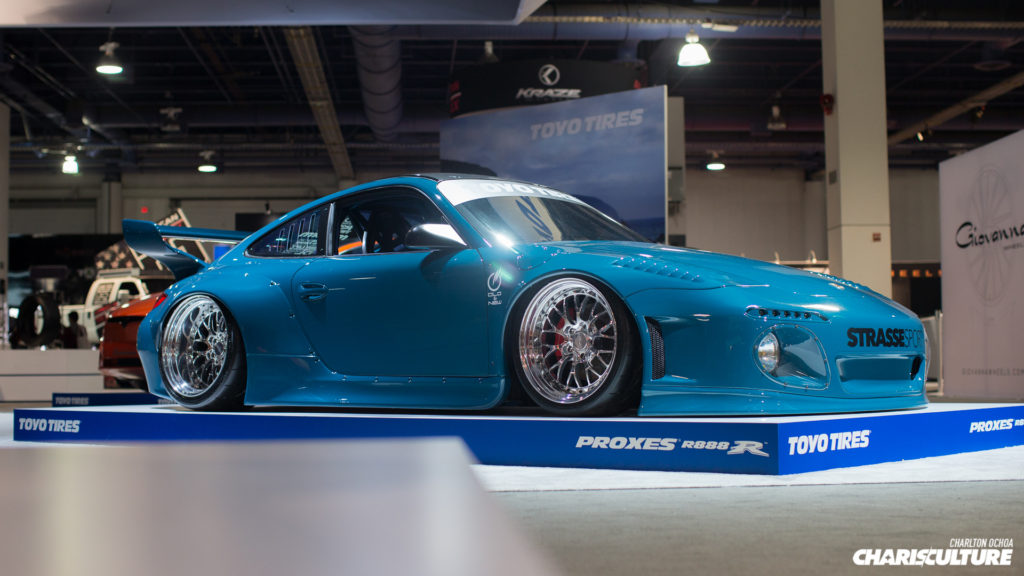 Like it or not, they say there is no such thing as bad publicity. For IdlDesign USA and Old&new jp, this could not be more true. Before its SEMA debut, the internet went to work trying to find out more about the build and looking for photos. Now, after some well-deserved recognition (in what better location than Las Vegas), they lay their cards on the table. We wish them nothing but the best, and hopefully, we'll see more of this classic Porsche style hit the streets soon.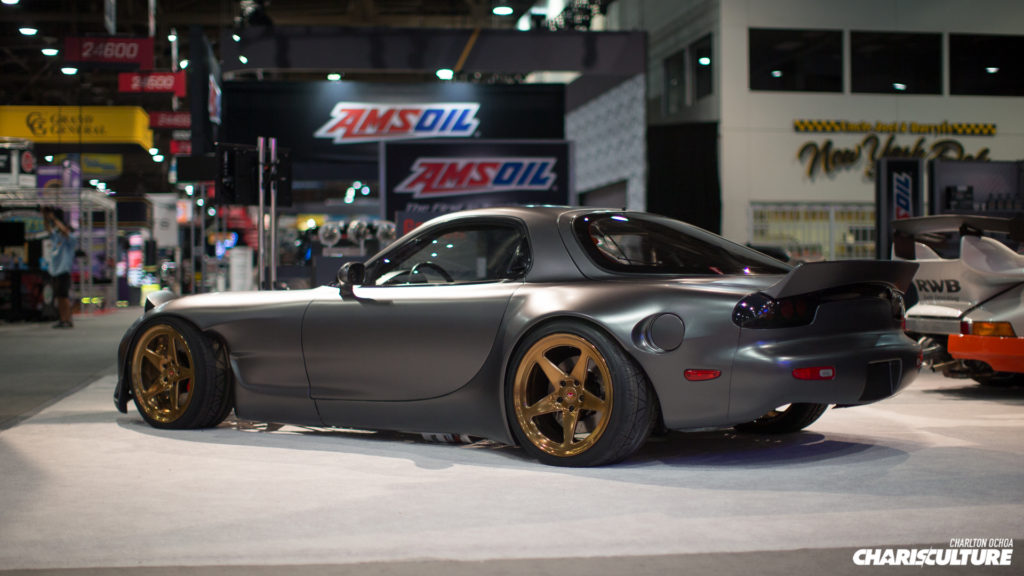 Rob Dahm's AWD 4-rotor RX7 stirred up the pot for two reasons: one, it's a pretty damn cool build with the AWD chassis based off the Ken Block's Hoonicorn making it the first of its kind, and two, many consider bringing an 'unfinished' car to any show as blasphemy.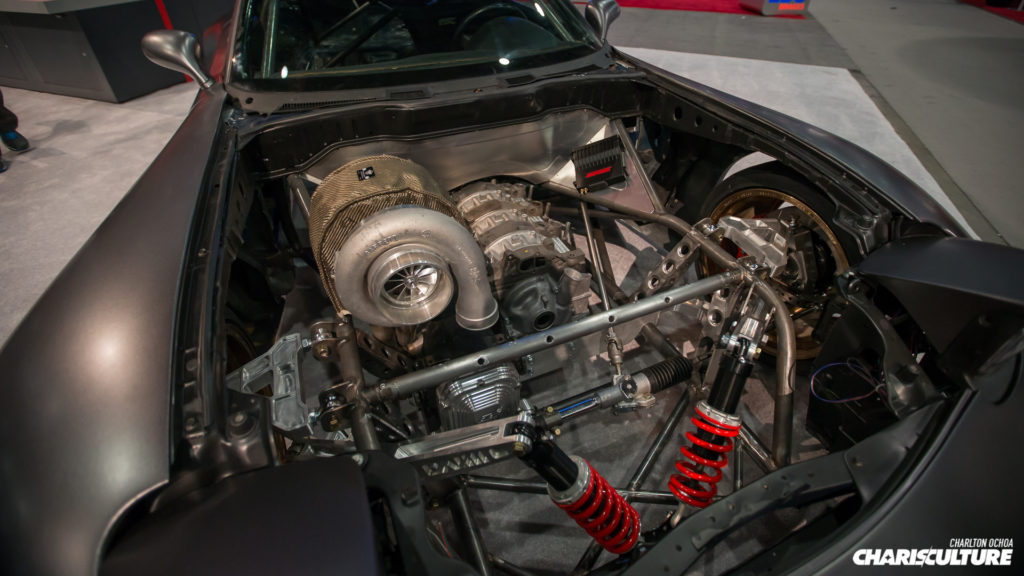 I personally don't mind seeing an incomplete build with a clear direction. Rob loves his rotary and is showing off his vision to the world. Even with a car that's not running, it's fun to stop by and learn about all the details. As an enthusiast, a build like this can get your creative juices flowing. Sure, the car may not be complete, but where it is and what it will be is enough to earn its spot and keep people yearning for more. I'm sure when finished, all the complaints will be nothing more than vapor in the wind.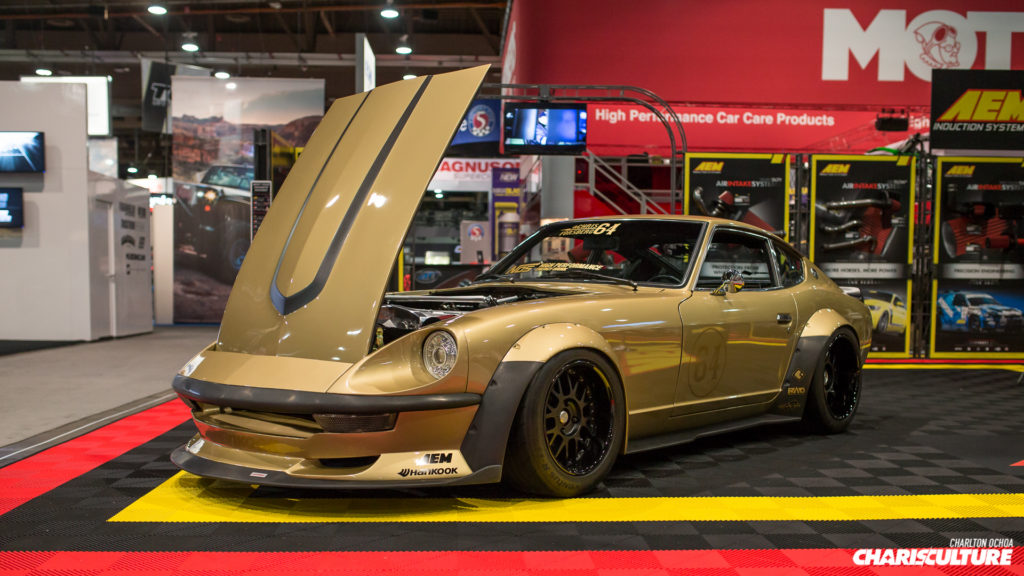 Chris Forsberg's RB25DET 280Z street car looked better in person than any photo we have seen of it on the web (ours included). The car isn't new. You may have seen him enjoy it in this dream like a champion mini movie. However, it underwent significant changes since then, and for many like myself, this was the first time we got to see it in person.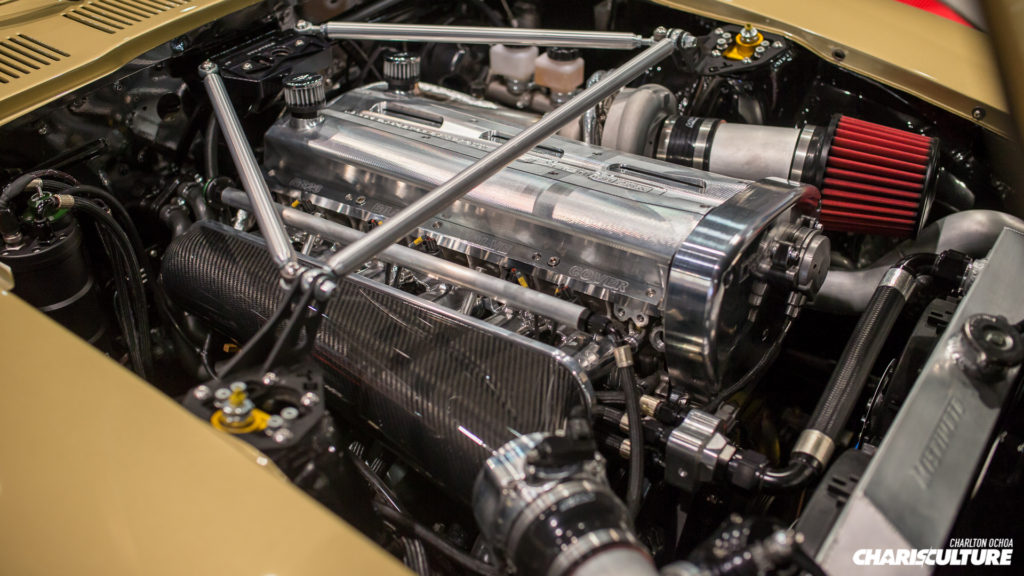 One of my favorite details on the car was the ocdworks billet valve cover. The quality behind what they do is immaculate, and for a build of this caliber, it's the right move to make. All of these cars are worthy of a detail flooded article; however, while difficult, I will continue to focus on scratching the surface and sharing my experience of how my expectations were exceeded.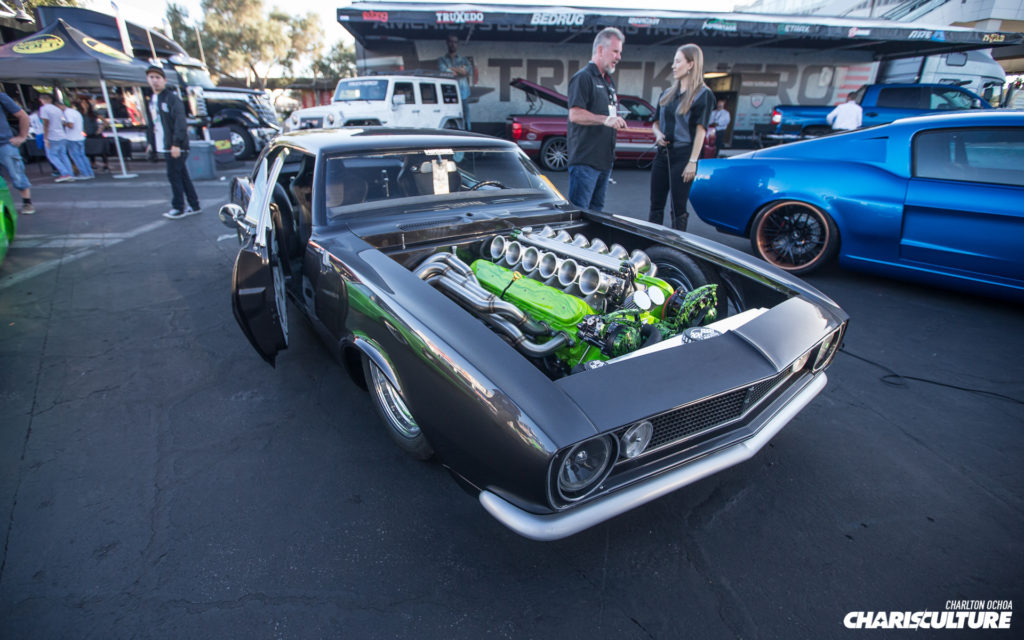 The Quality Custom Rides 1967 Camaro packing a V12 LS was squeezed into a row of other beautiful cars for 2016. Always make sure you maximize your time to make way around the outside as well, or you may miss out. Want your own V12 setup? Save up $35,000 and head over to V12LS.com. Then, bring it to SEMA next year, and make others jealous.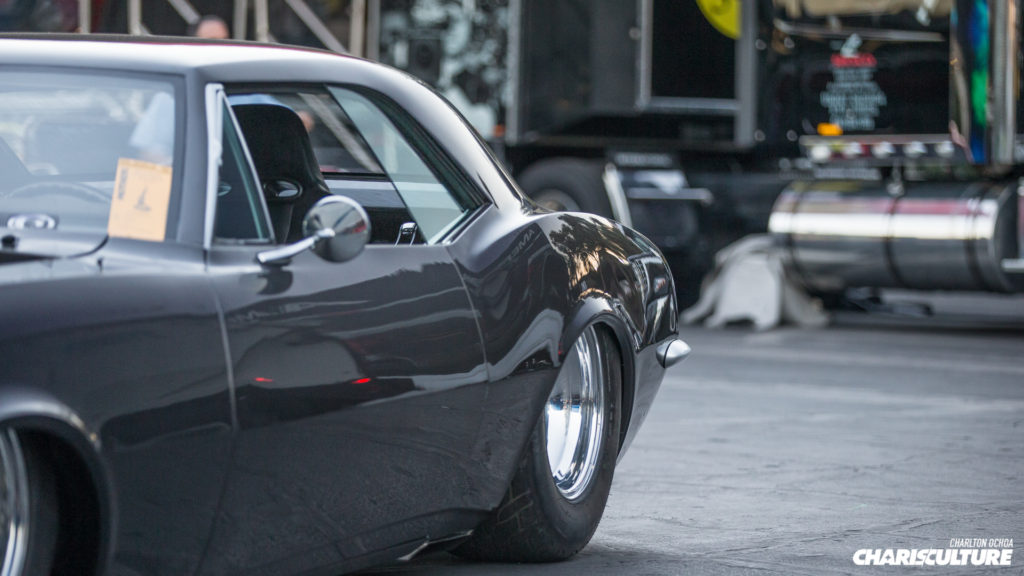 As much as I love imports,there not many modern body styles that can compare to that of a classic muscle car. I doubt when this machine left the factory anyone knew it would have a custom V12 in it, but the fact its laying rubber in 2016 is damn impressive.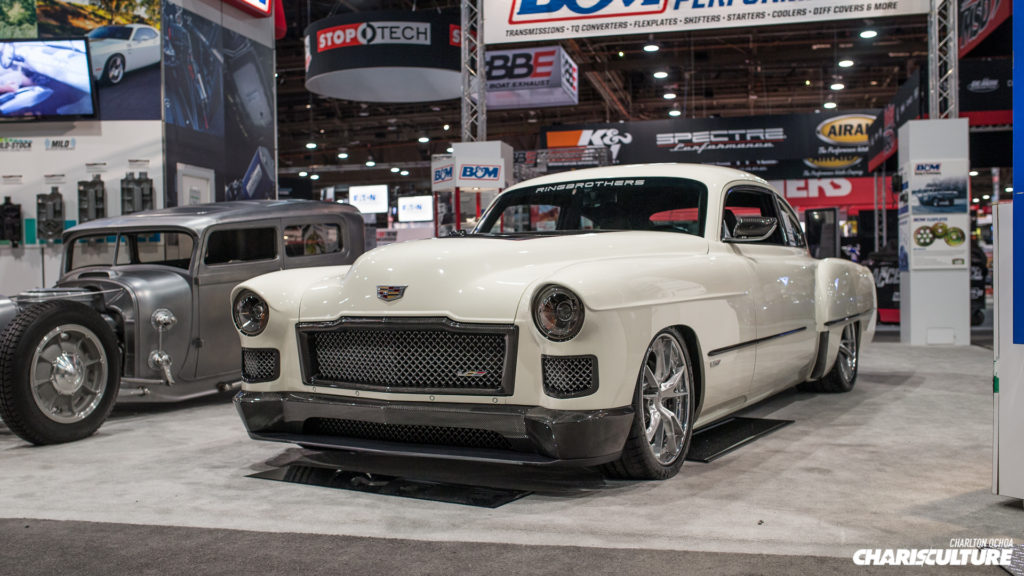 Of course it's not officially SEMA coverage until the Ringbrothers get their shine. "Madam V" is a beautiful monster, a 1948 Cadillac steel body merged with the fragments of two 2016 ATS-V Cadillacs. I found myself spending more time enjoying the details than I did taking photos of it. For that, I apologize, but WOW!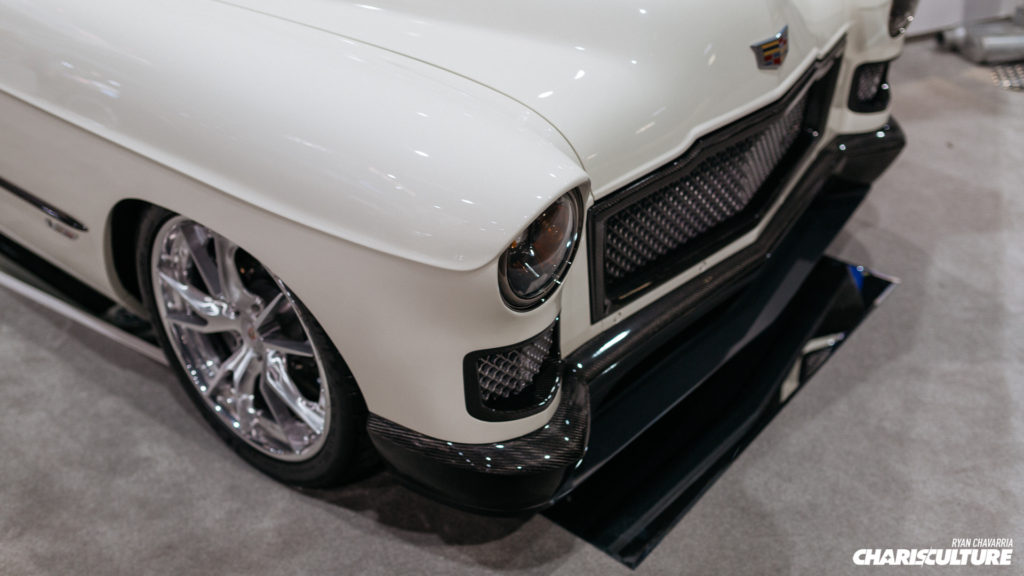 The Ringbrothers didn't give away much prior to its SEMA reveal. All everyone was able to see was a digital render, but of course that was enough to generate a buzz. Once the car was introduced to the masses, it rightfully earned a spot in the top 10 of the Battle of the builders.
In my opinion, the show gets better every year. Sure, the internet gives us arguments over fender flares and unfinished builds, but ultimately, it's all a blast. I take photos of my experiences because I've been given this amazing opportunity, and I'm loving every second of it. I hope to one day contribute my own build to the SEMA show and inspire others to do the same. So, what will 2017 bring to the automotive world? Whatever it is, we hope to follow all of the upcoming builds and see them as soon as they are ready!