Back in December, I was out in Wynwood for a company outing. We were introduced to the lovely Mirka from Miami Food Tours. She told us that we would be seeing a bunch of art and eating a lot of food. Being a fan of all things food, this sounded like a great idea. Not only did we get to see all of the newly painted walls from Art Basel / Art Walk, but we also enjoyed a sampling of delicious foods from various Wynwood restaurants.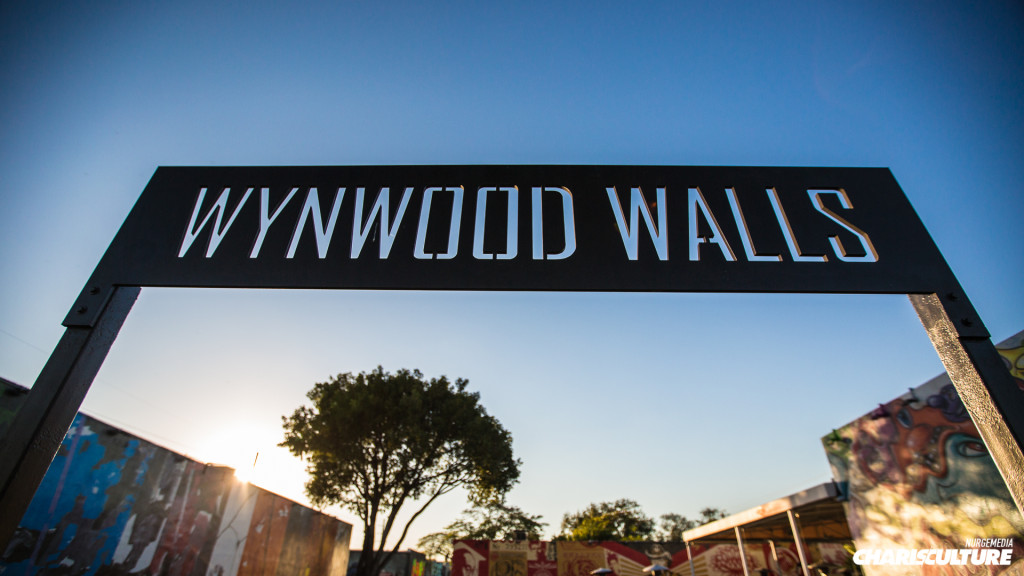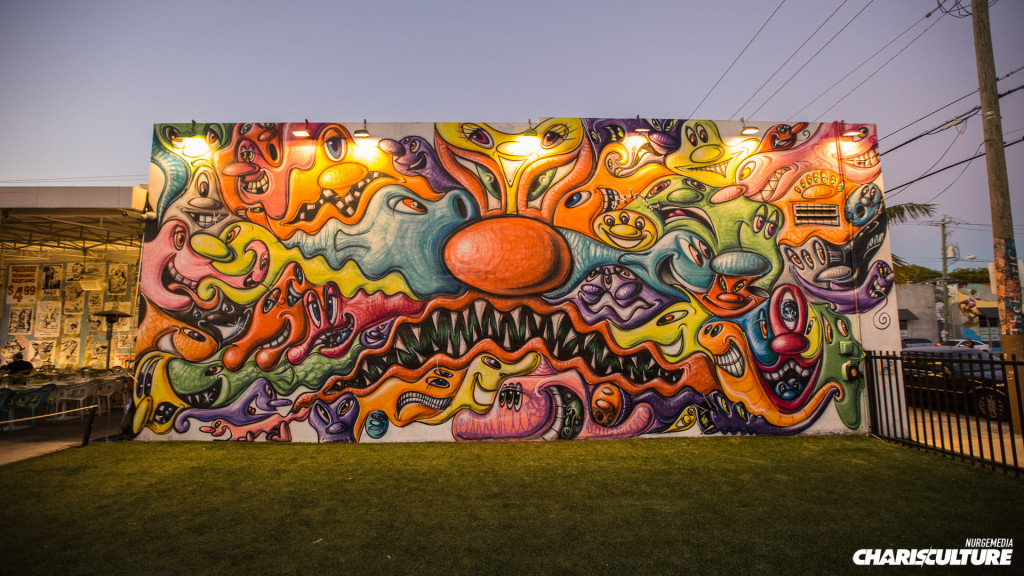 As the tour went on, we stopped off at an art gallery.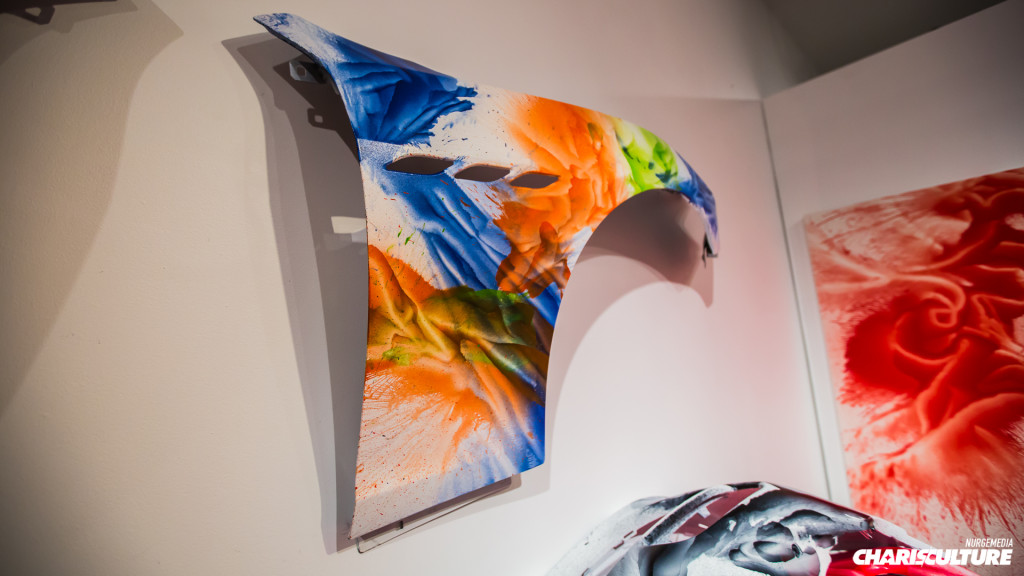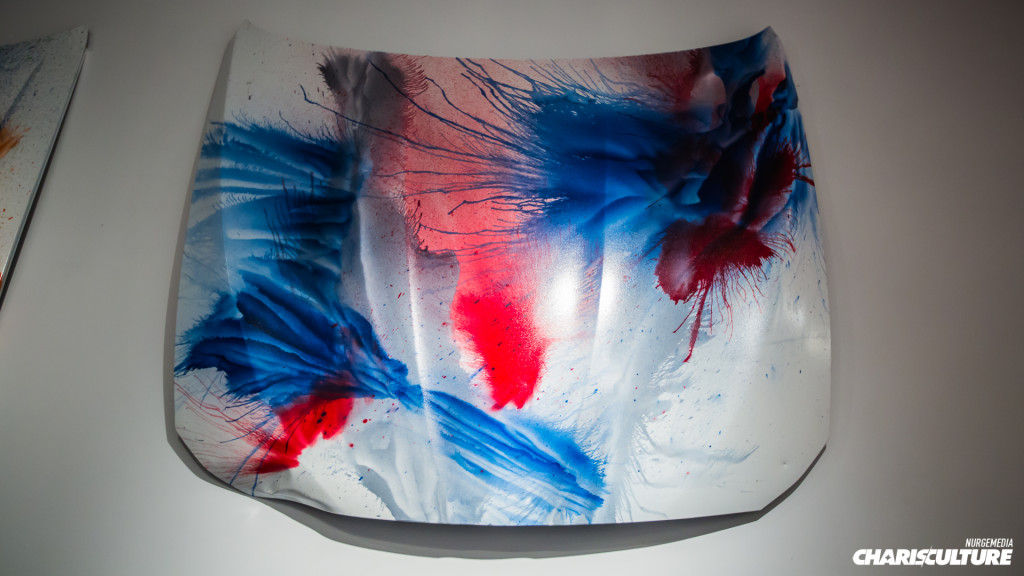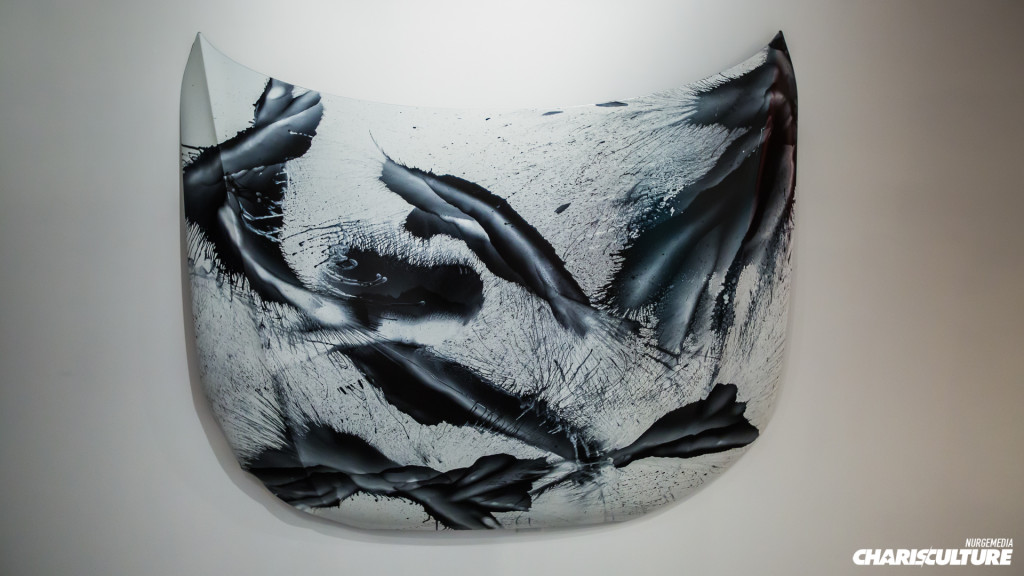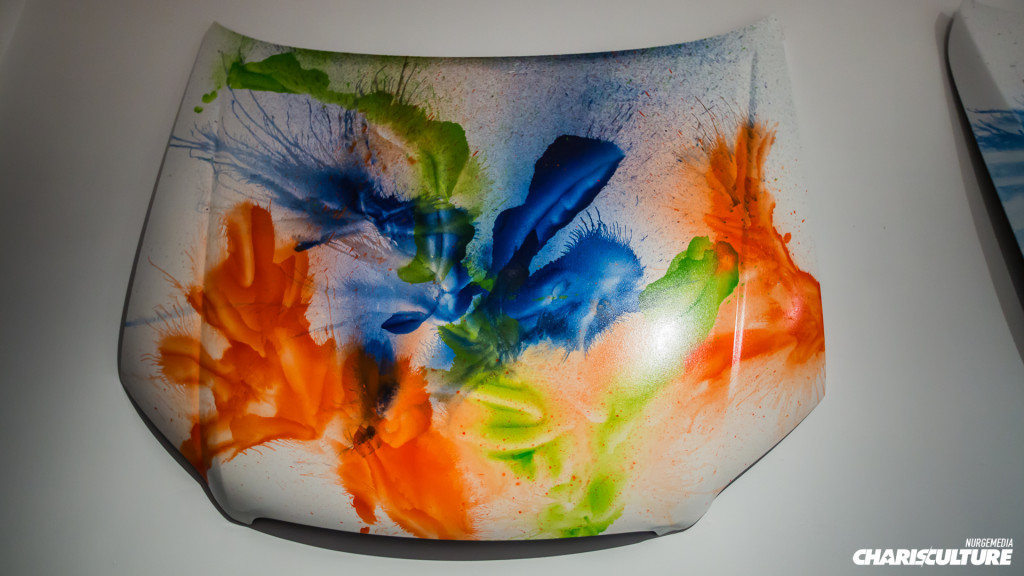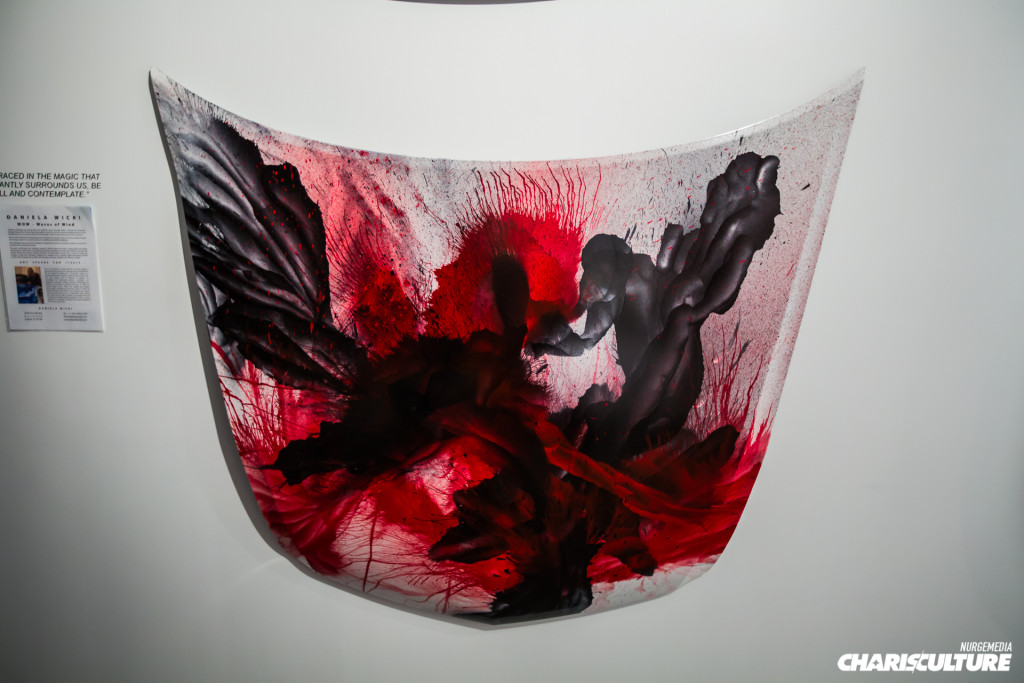 To my surprise, this particular artist paints on various car parts, such as fenders, hoods etc. Her name is Daniela Wicki.
I spent some time taking pics while the rest of the group went to the next stop. If you're impressed with what you see here, you should go check out the gallery in person or stop by the Aventura mall to see a really impressive Porsche 911 Carrera that she painted for Art Basel. Oh yeah – all of these paintings glow in the dark too!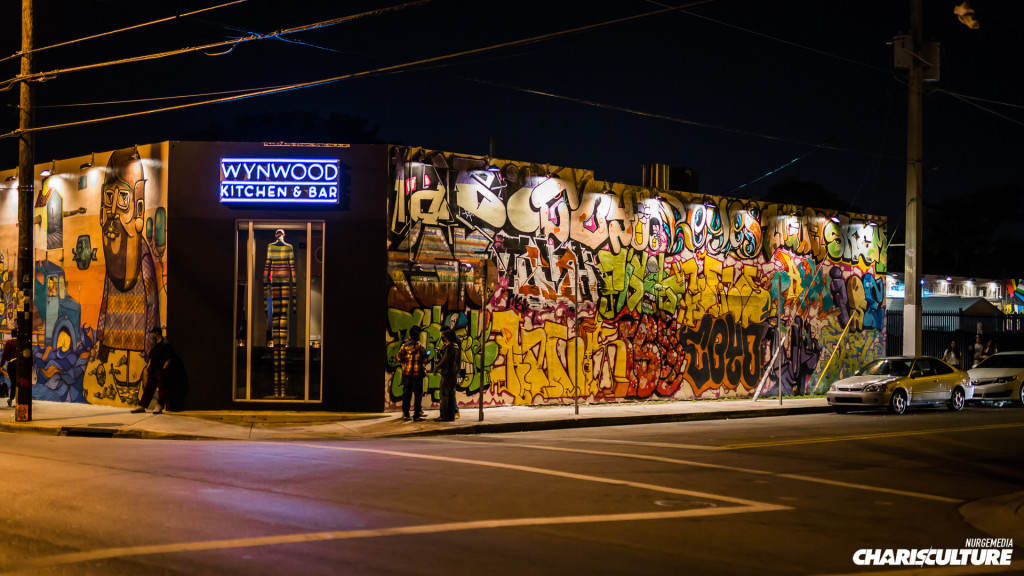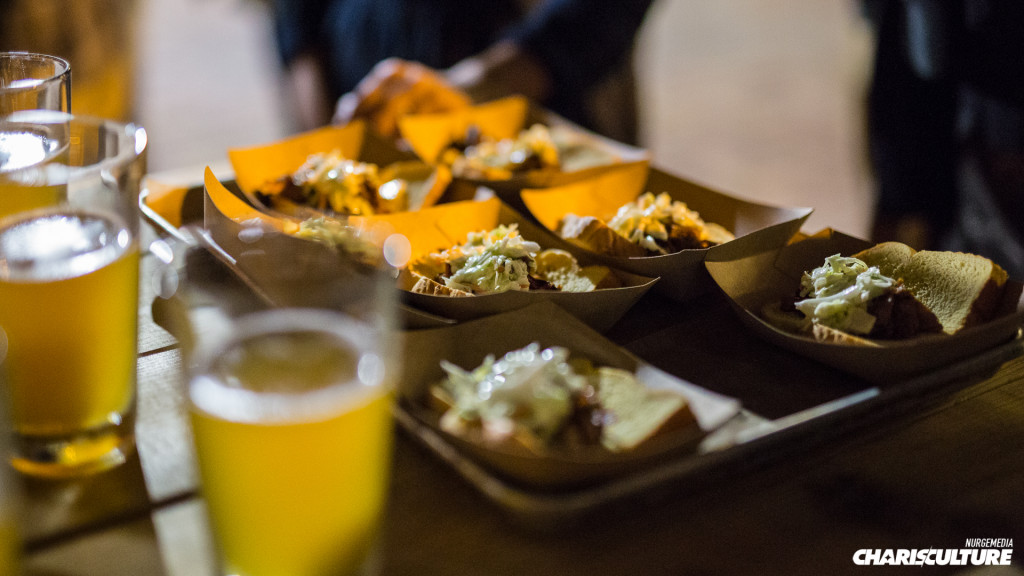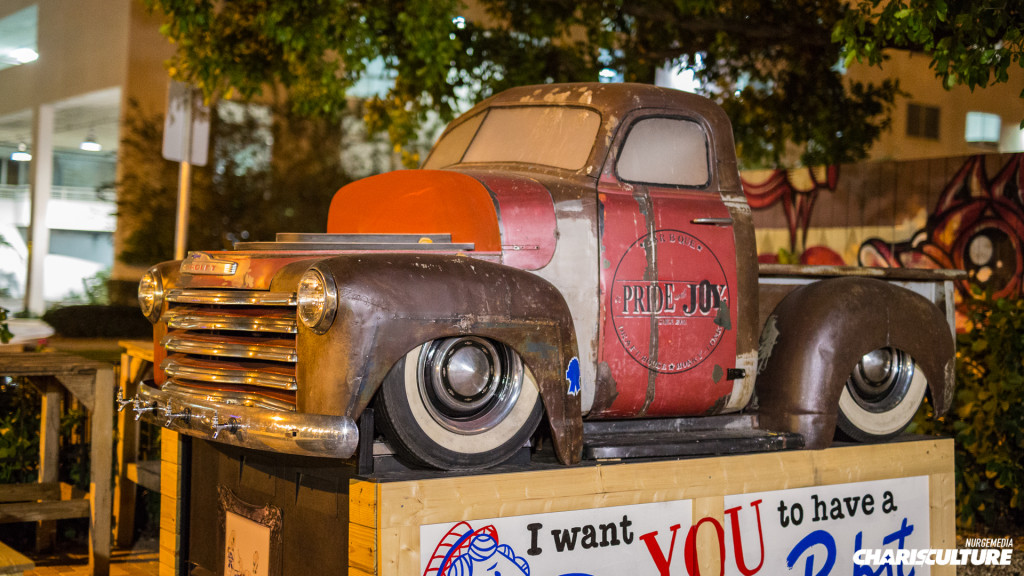 As the tour continued on, we stopped off at Pride & Joy BBQ for some "Red Neck Tacos." Delicious indeed. They also had this 1950 Chevy Pickup Beer Tap. I was not expecting so many car-related experiences on this company outing. This is probably why I was so delighted by what happened next.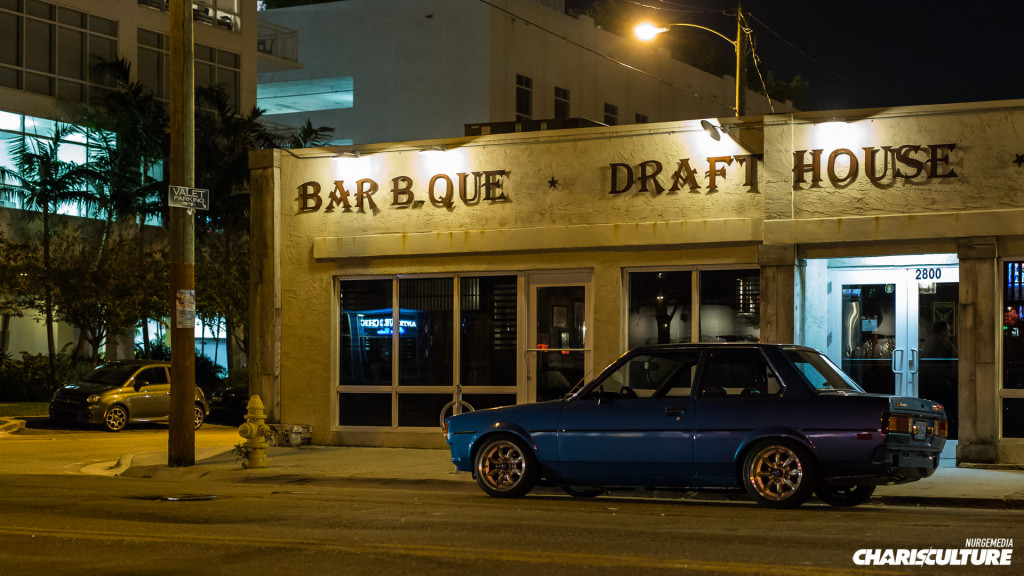 Afterwards, we crossed the street from Pride & Joy BBQ to SuViche where the tour ended. As we were all hanging around talking, I noticed this blue Corolla parked across the street. I stopped my conversation mid-sentence.
"Damn, that's a nice old school Corolla! Like early to mid 80s."
My colleague disagreed, "No man that's a BMW E30."
"No way man! Look at the rims. Those are straight Japanese!
"But that blue is so BMW."
I figured he was seeing something I wasn't since he's a huge BMW fan. Also, the bumpers missing made it a bit harder for me to totally smash his claim, so I agreed to disagree.
Luckily, the owner came into SuViche and sat at the bar. As the group was starting to disperse, I figured, "What the heck? Let me ask the owner and settle this beef." I approached and asked, "Is that your blue BMW over there?" He smiled and said, "No, that's a Corolla." I was overjoyed. I responded, "I knew it. My colleague was trying to convince me that it was an E30." The owner laughed and said he could see how it could be confused.I told him about the site and asked if I could shoot his car. We exchanged info, and a few emails later, I present to you David G's 1980 Toyota Corolla.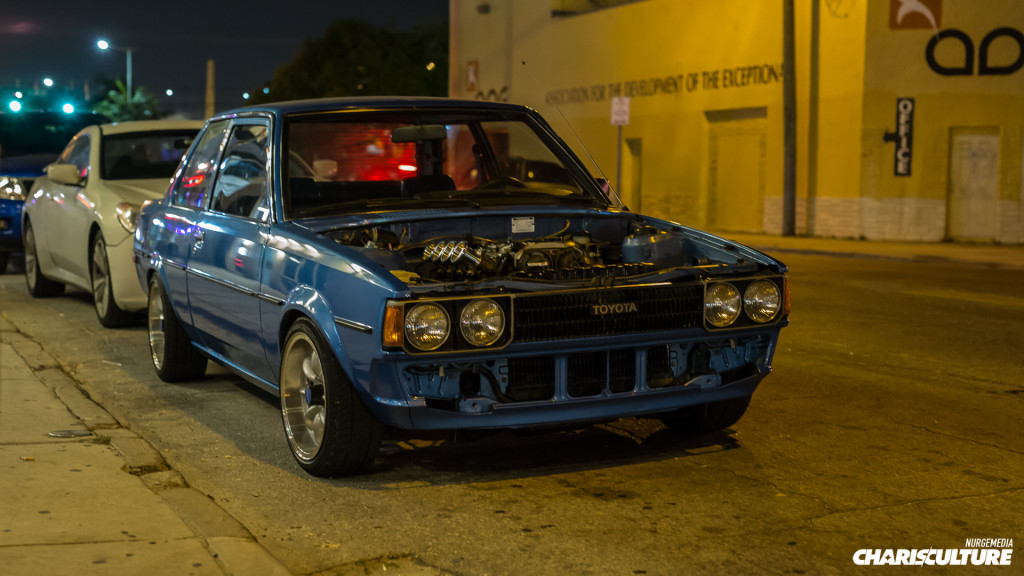 Why a Corolla?
I grew up in Kendall. I'd see a lot of Jamaicans modifying Corollas. That drew my attention more than the typical Mustang or Corvette muscle car. My first, second and third cars were rear-wheel drive Corollas. I've owned about six of them, and as a teenager, I started a little business building the engines for my friends for drag racing. The original Corolla engine, called a 3TC is a hemi design, which is extremely durable and responds well when modified. It was always nice to see a small 4-cylinder car race and win against a big loud V8.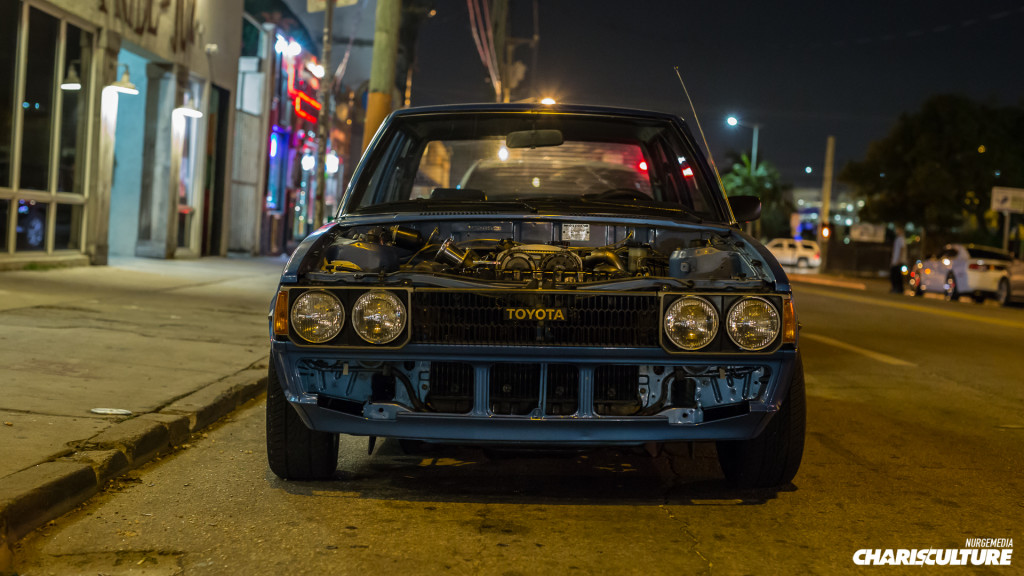 What year is the car?
This is a 1980 two-door sedan model. This is the only year offered with the four round headlights, and what I think is a very cool color combination, blue exterior, and a completely blue interior.
<What condition was it in?
It is in mint condition inside and out with no rust. You just don't see these cars around anymore and certainly not in this condition. Some people don't understand the value of the car and how rare it is. I'll have some non-car people see and it and say, "A Corolla, really?" Other people will chase me down to take pics and ask me about it. If you look online, the old Corollas have a huge following in Australia and Puerto Rico.
How long have you been building the car?
A childhood friend of mine, Ruskin, sold me the car in 2013, and the build started immediately. Ruskin is awesome at finding interesting old cars, and he knew I'd like a throwback to when we were kids. We were always into old Japanese cars, including Corollas, Mazda RX2s, RX3s, Datsun 510s, 240zs, etc.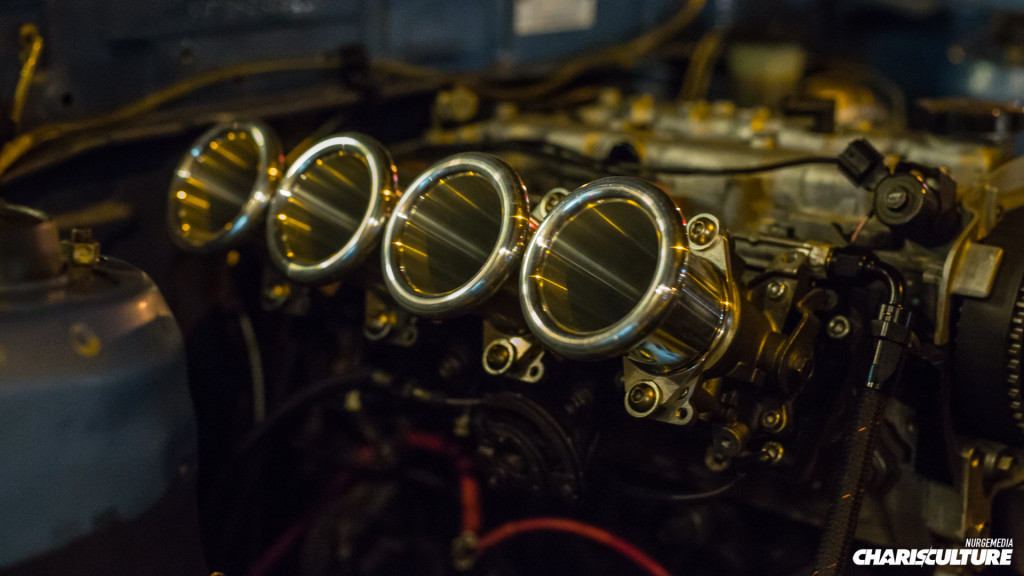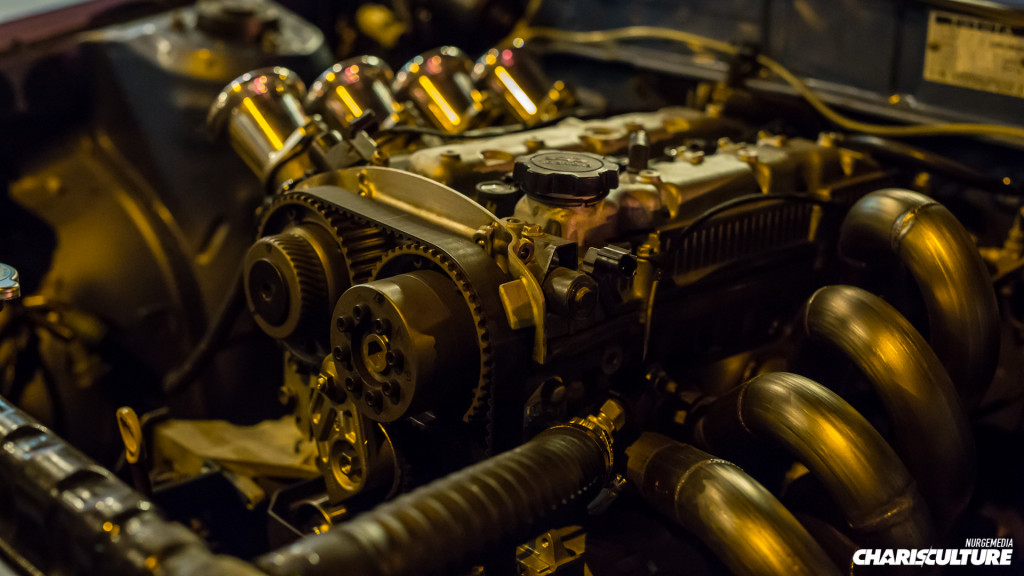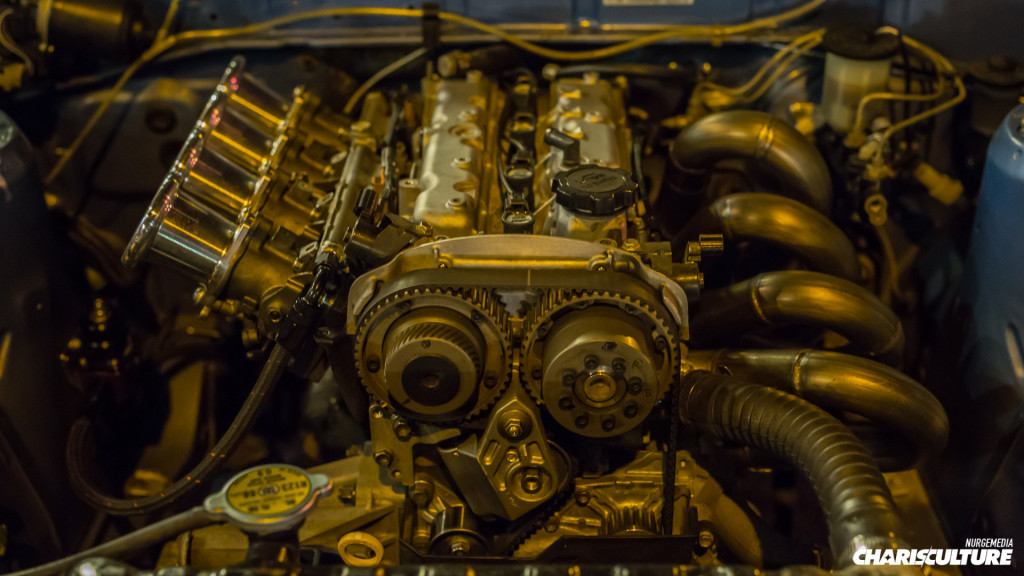 How long did it take to build the motor?
The original motor was swapped for a much more modern Toyota 3SGE "BEAMS," which is developed with the help of Yamaha. The 3SGE "BEAMS" was never offered in the USA but was offered in select countries in the Toyota Altezza RS200, which is similar to a Lexus IS300, sold in USA. It is a high compression, high revving engine featuring double overhead cams, 16 titanium valves and Variable Valve Timing. Luis Amores of Atima Sport did the basic install. It's hard to find good fabricators, and Luis can do it all. He's worked on and built several cars of mine.Another childhood friend of mine, Brendan Alvarez of PSI Racing, finished the install with a Haltech ECU, MSD ignition, ITB's, and the very nice looking exhaust header is handmade. Brendan has built some of the fastest 4-cylinder cars in the world. I got Brendan into Toyota's when we were kids and built him his first car. Put that in the article, I like to remind him of that all the time, ha ha.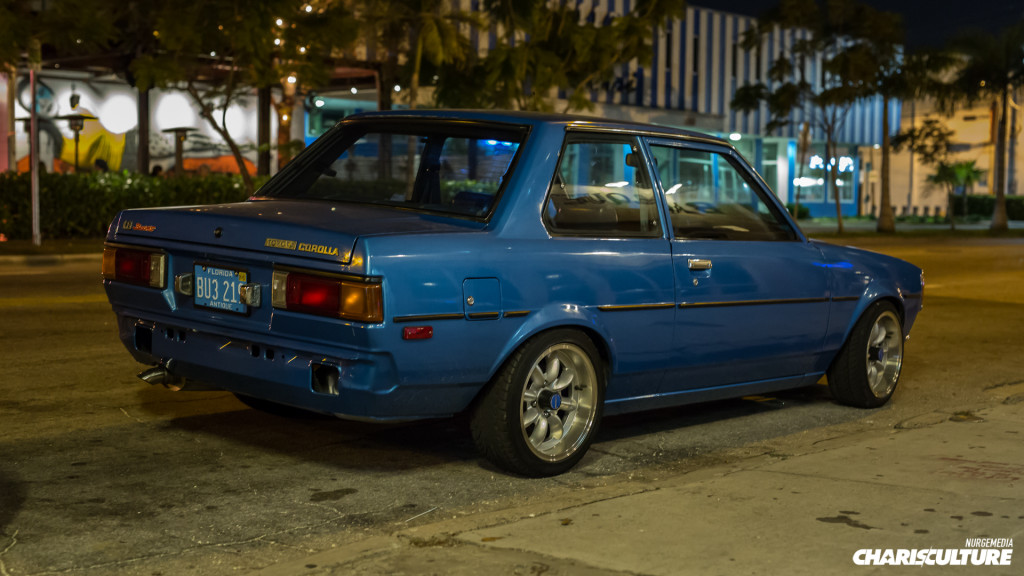 What kind of wheels? What size wheels?
The wheels are 15×7" classic Japanese Panasports. This is one of my favorite wheels, and I used them way back in 1989. The original ones are very hard to find, and in my opinion, are the best looking.
Any future plans for the car?
The car is mostly finished, but I am looking to get the small metal "European" bumpers to replace the huge USA black rubber "diving board" style bumpers. Currently, I just remove the bumpers until I source the ones I want.