About two months ago, I was talking to my good friend Steve Sawicki about building him an e-commerce site for his toy business. During that conversation, he said, "Dude why don't you come with me to Supras in Vegas?" I was speechless. He followed that up with "Hey man, I'm just looking out for you so you can get some more site content!" I told him, "Get me a ride along, and I'm in." Two days later, I was booking my flight and hotel. This was happening, and it was going to be pretty awesome. Once all was said and done, the bonus 86Fest trip was added. I was beyond overjoyed at this point.
I flew to LAX on the 17th so we could leave on the 18th for Vegas. What started out with a 2pm arrival turned into a 6pm one due to an emergency medical landing in Oklahoma City. Luckily, BoJack Horseman kept me entertained. I finally landed and caught the FlyAway to Van Nuys. Apparently, I lucked out with the emergency landing because there was little to no traffic. Yes, this is a rarity in LA. Steve, his girlfriend and his friend Harrison picked me up. We headed to dinner and gelato. Lovely.
Back at Steve's house, we started preparing for the trip to Vegas. One small snag – we had to hang the rear diffuser on his car. Well, that was quite a feat. Here we are at 1am trying to hang his carbon fiber diffuser and getting blocked by the exhaust system! It fit, but there were about three inches of clearance from the diffuser and the road. It might have been safe if I didn't have to cram into the back "seat." I couldn't get ahold of my ride to Vegas, so we had to get resourceful. My added weight would make the diffuser scrape, so we opted to leave it off.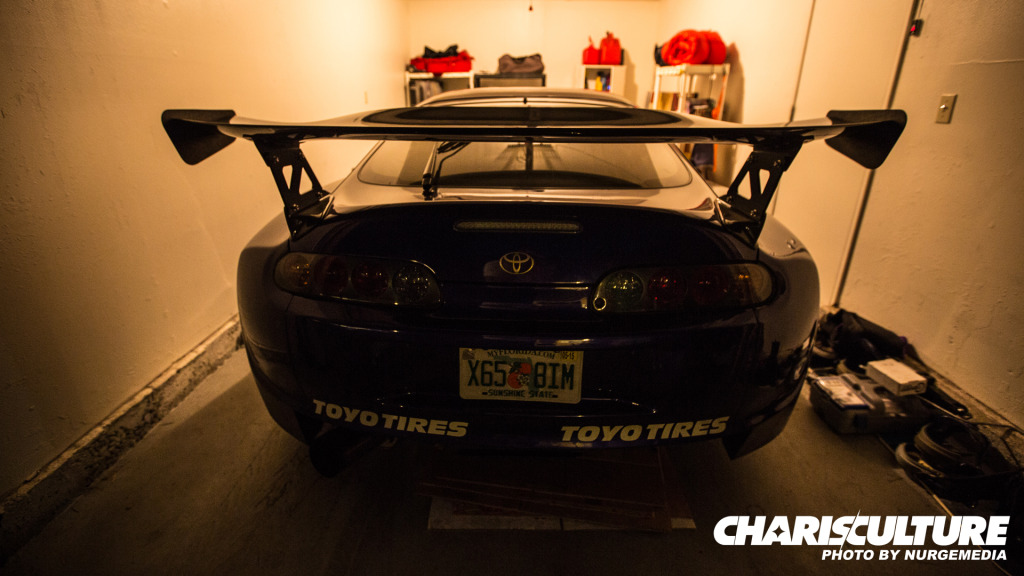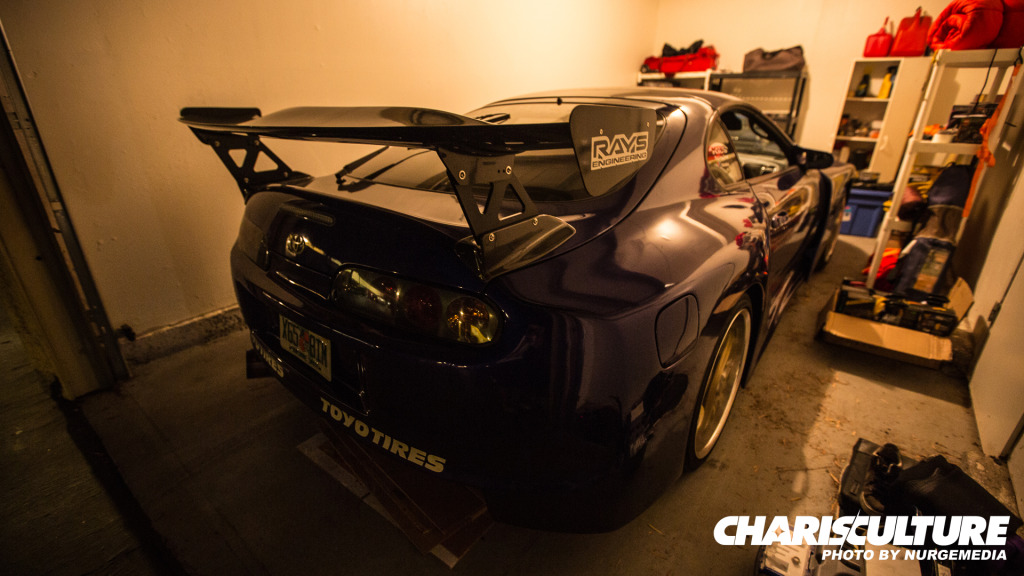 4:45am: time to wake the beast. We went down to the garage and packed the car and myself. Luckily, I had some throw pillows to keep my butt from going numb in the non-existent seat. I nestled myself behind the driver seat and under the A frame of the roll cage. As we took off and heard the exhaust scraping on speed bumps, we knew we made the right choice with the diffuser.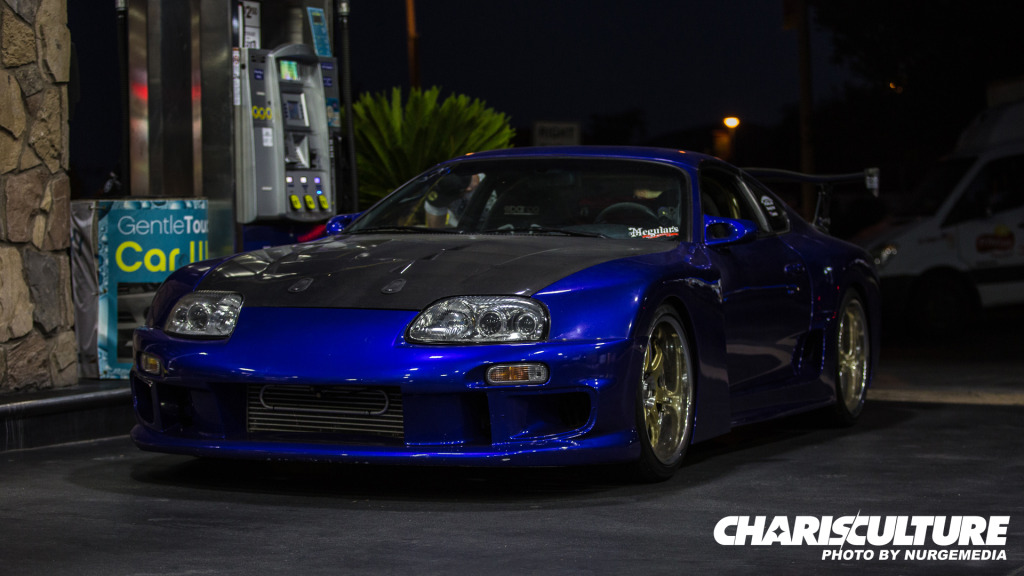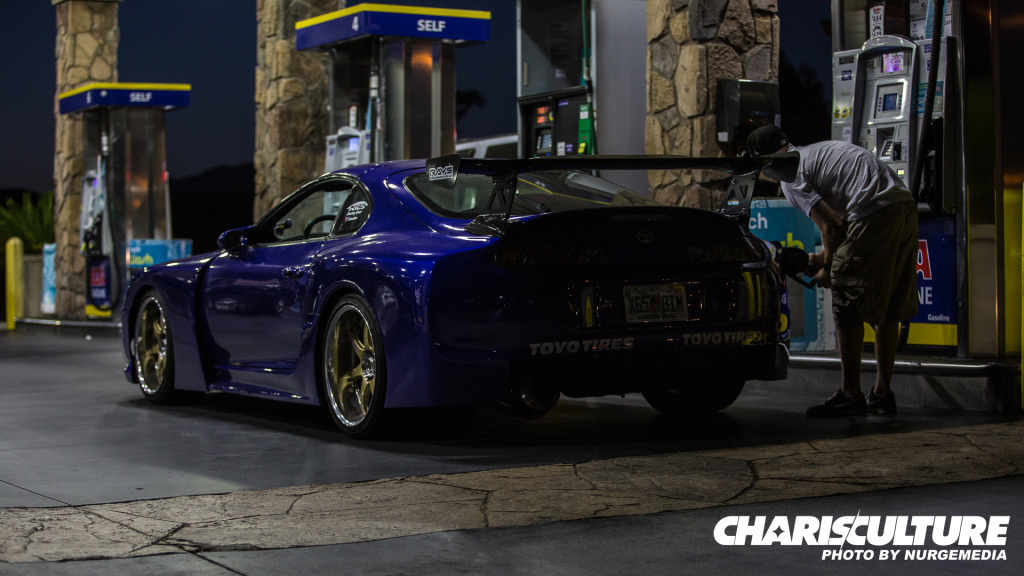 We hit the gas station before heading to Orange County where the caravan would be. Still no word about my fate in the ride to Vegas – signs were pointing to four hours in the back seat of the Supra. Sure enough, there was no response from the caravan. Vegas, baby. VEGAS!!!!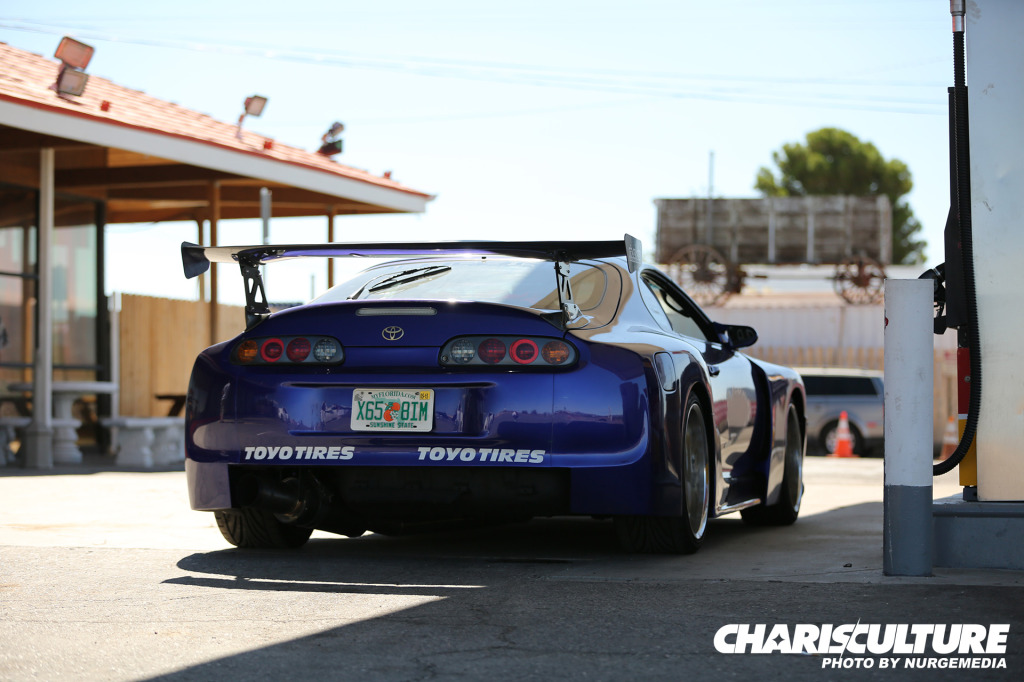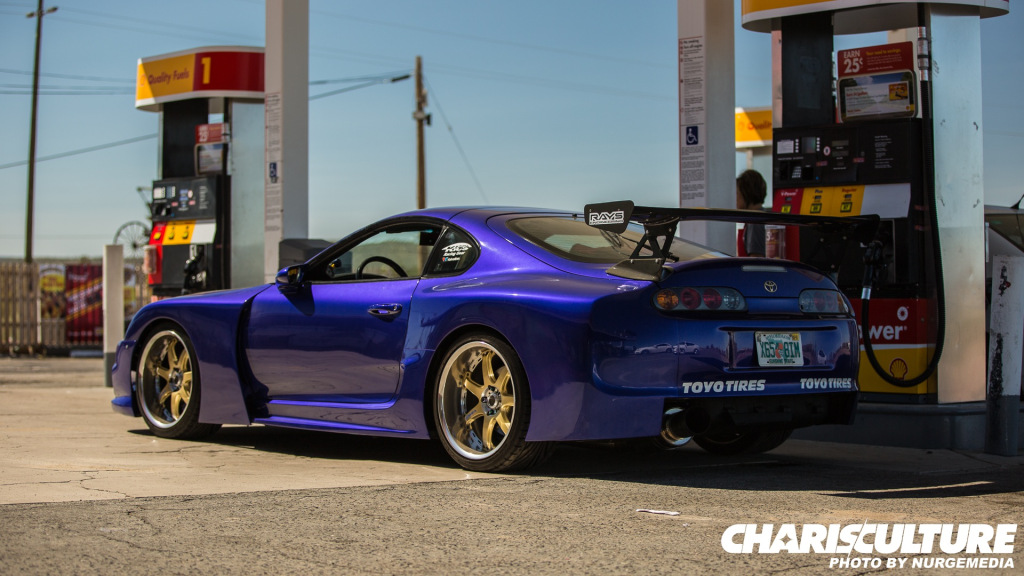 Two hours and a sore butt later, we're stopping off for gas and a much needed stretch. Turns out, Steve's car gets 23mpg! Pretty impressive for 560hp.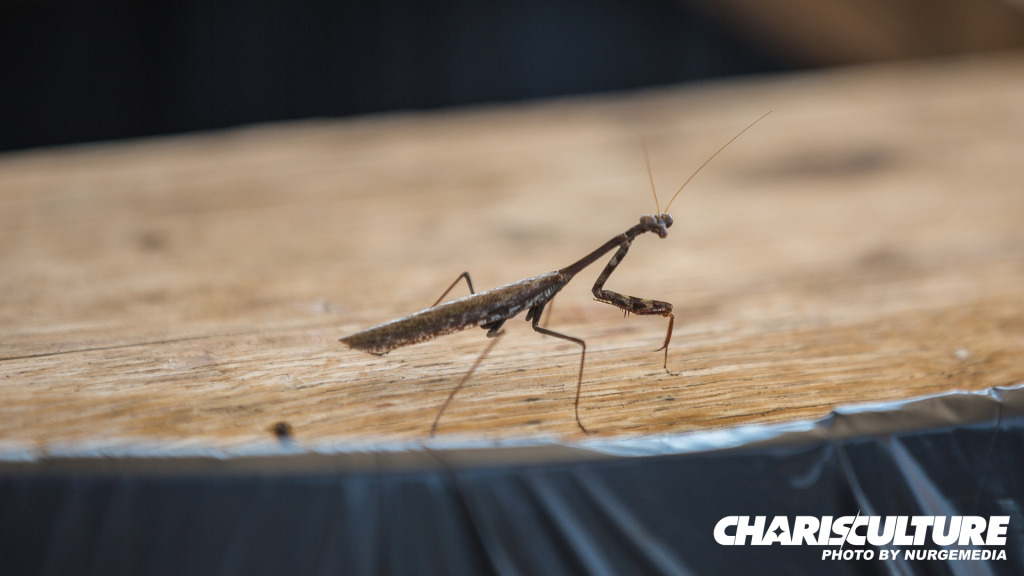 While I was taking pics of the Supra Harrison noticed this little guy hanging out on the trash barrel. I've never seen a Praying Mantis in person before. They're pretty tiny.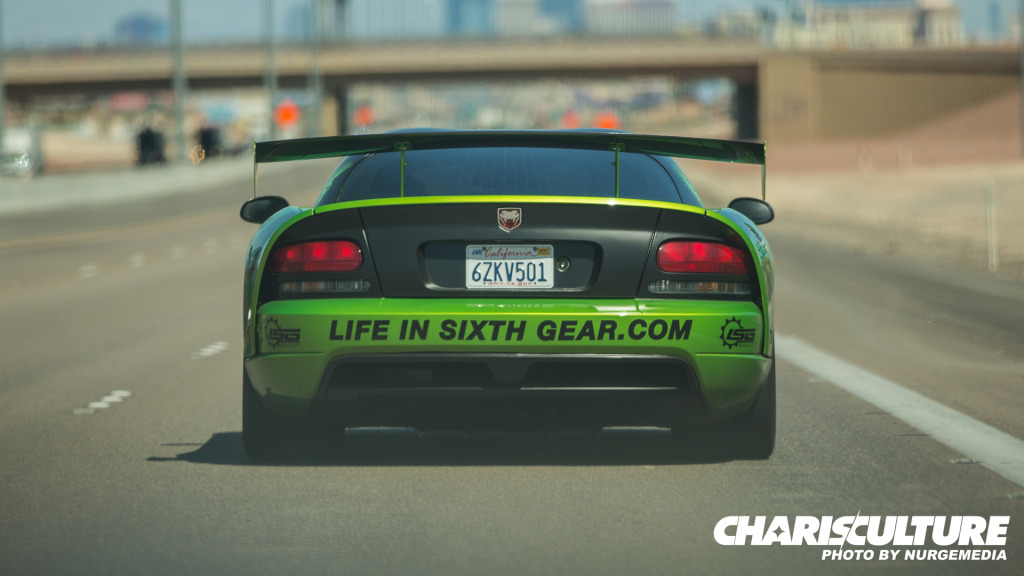 About fifteen minutes out from the strip, Steve's friend had caught up to us in his Viper. Even he was amazed that we squeezed three people in the Supra!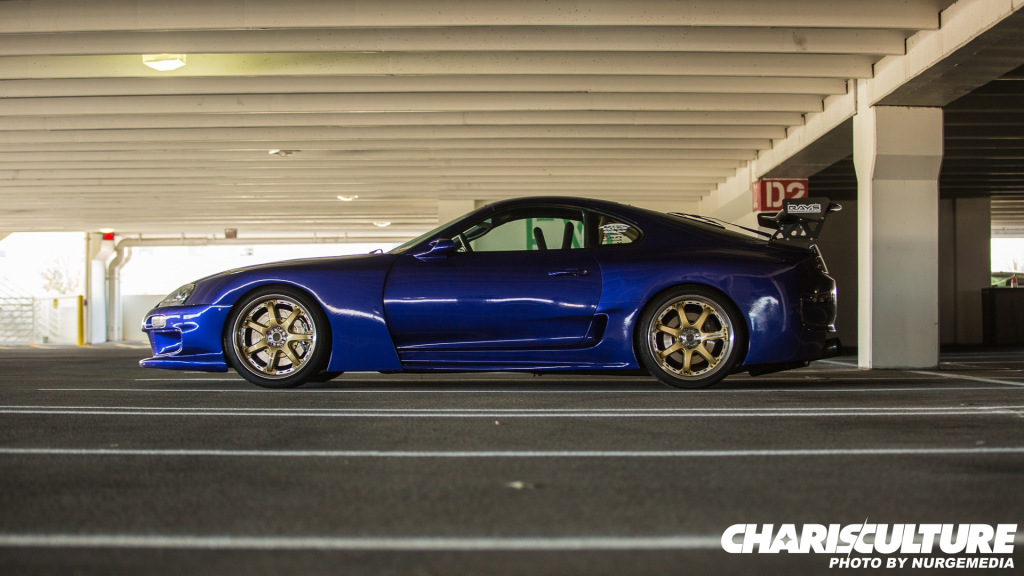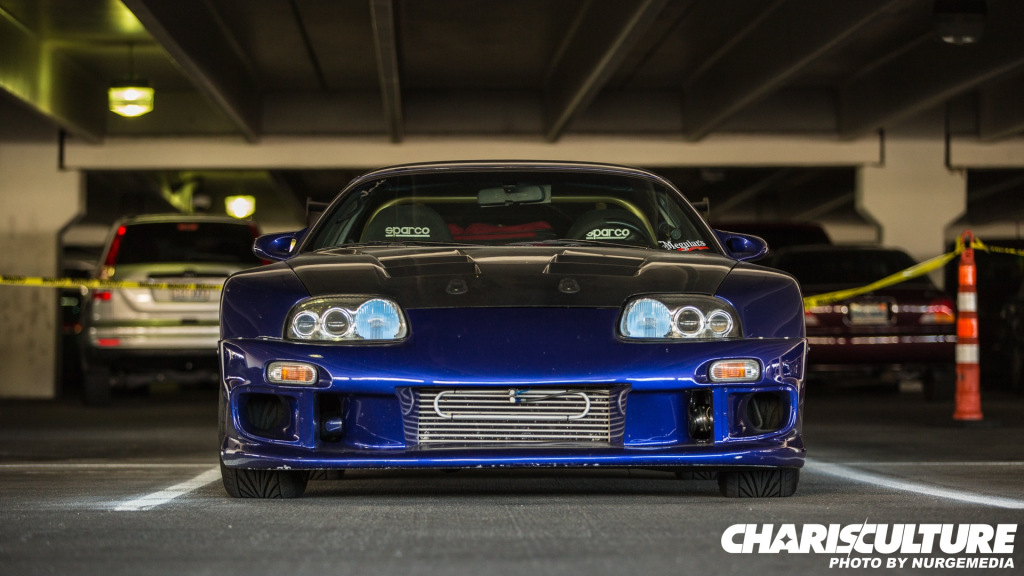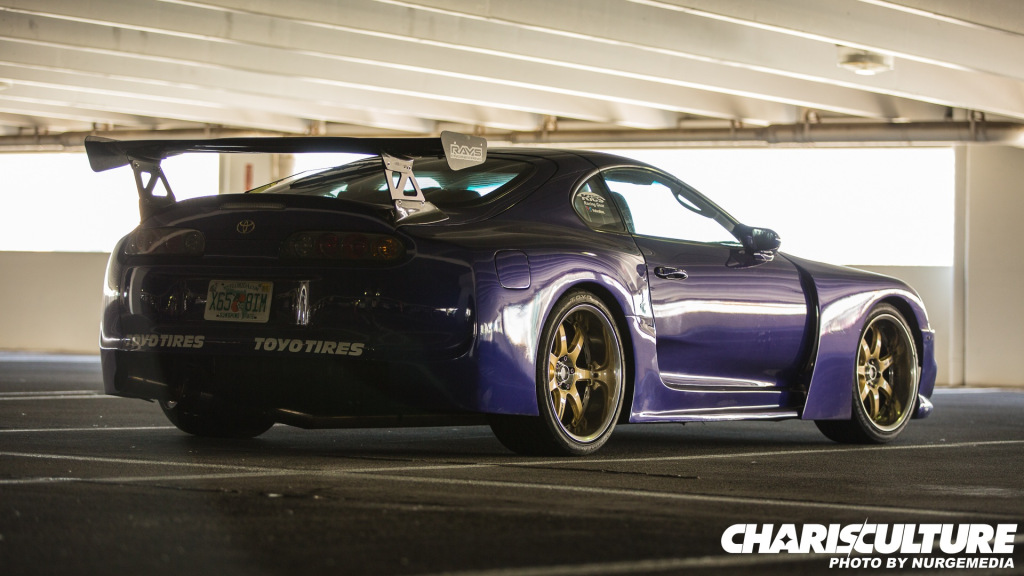 We got to the Excalibur a little ahead of schedule. Check in wasn't until 2pm. So, we went to the garage where they had designated Supra parking. We were the only ones there, so it was photo time yet again!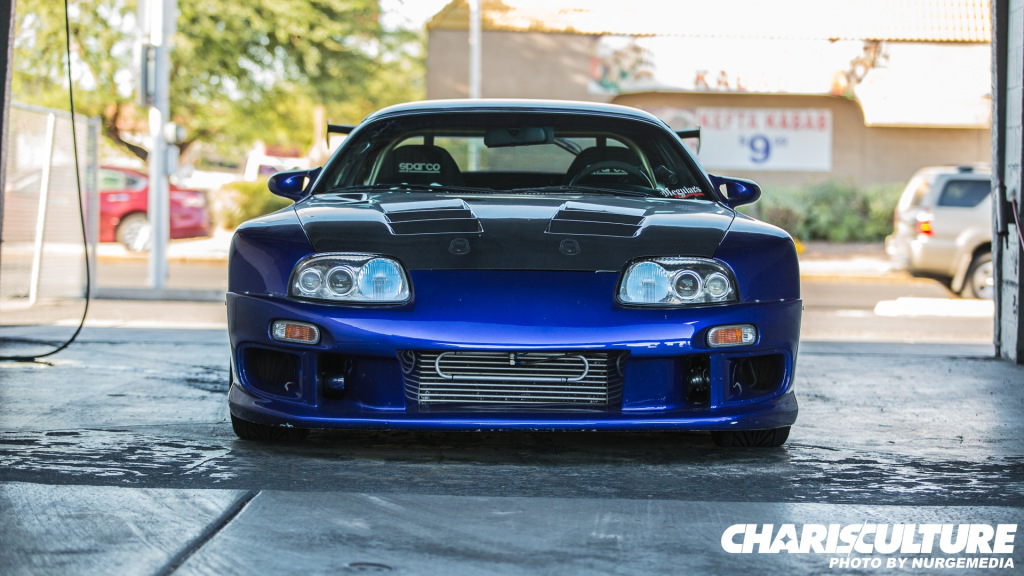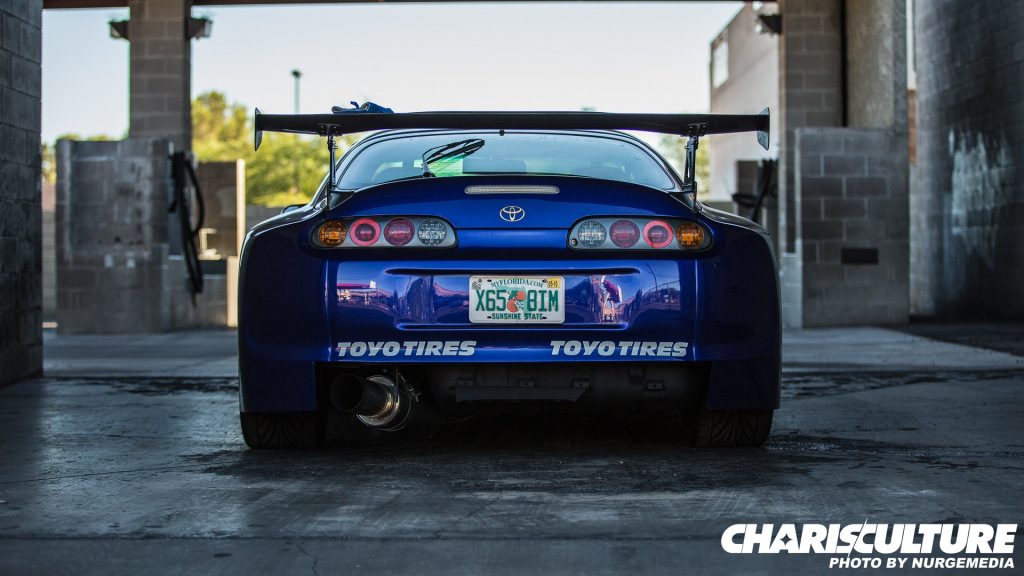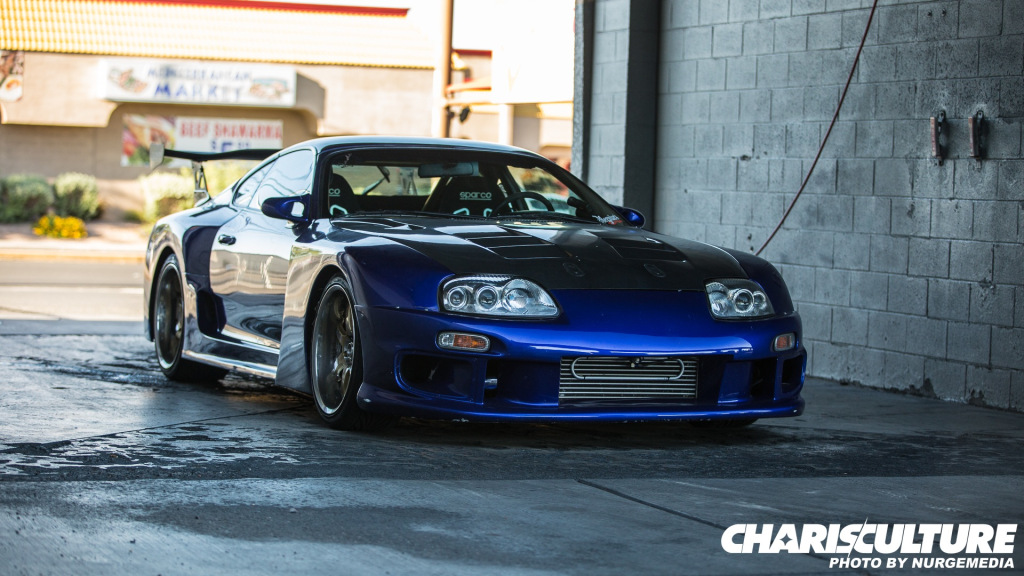 We killed enough time so we could check in. After a long drive through the desert, a car wash was in order. We dropped our stuff in the rooms and went in search of one. Even dirty, this car is a beauty.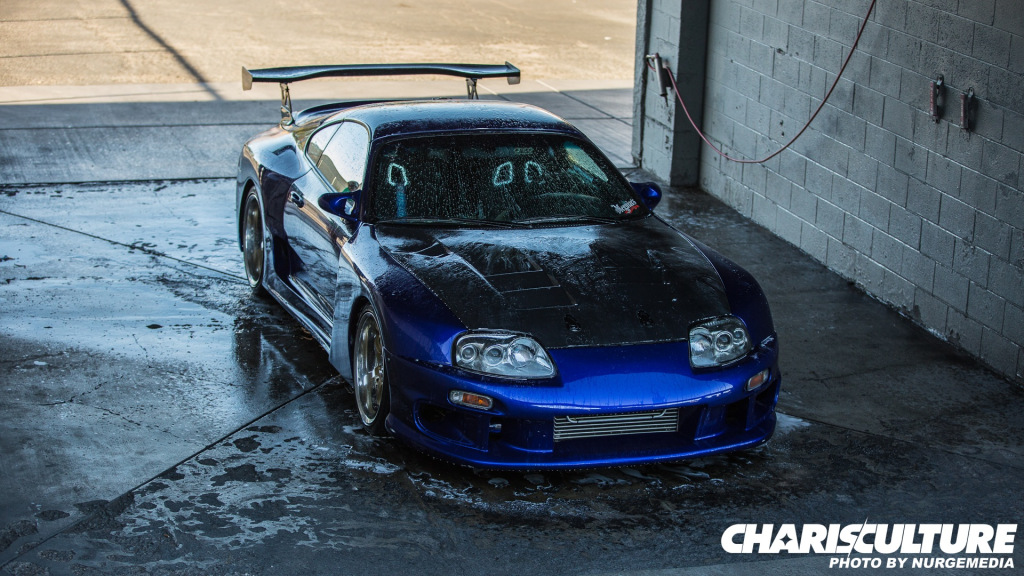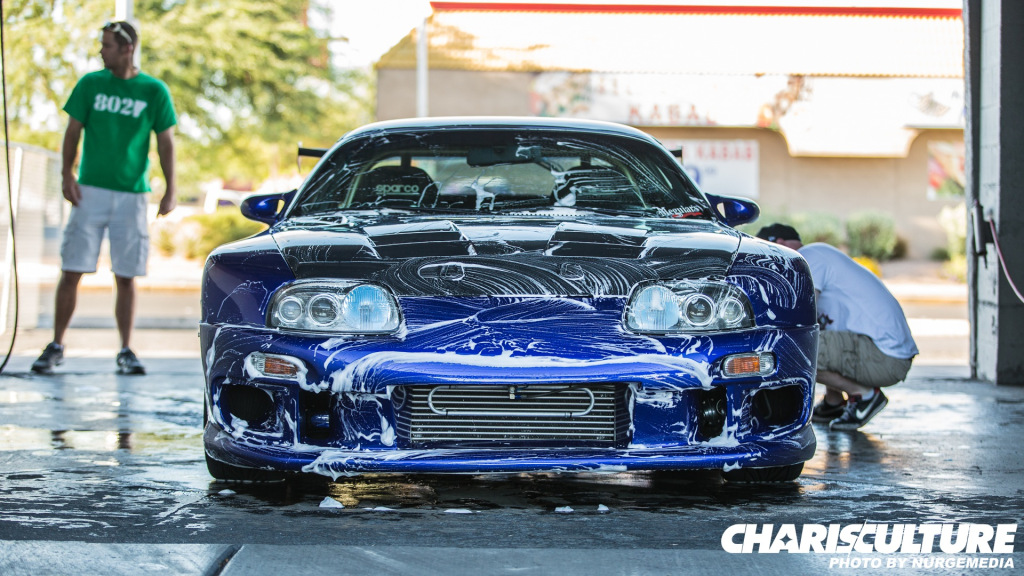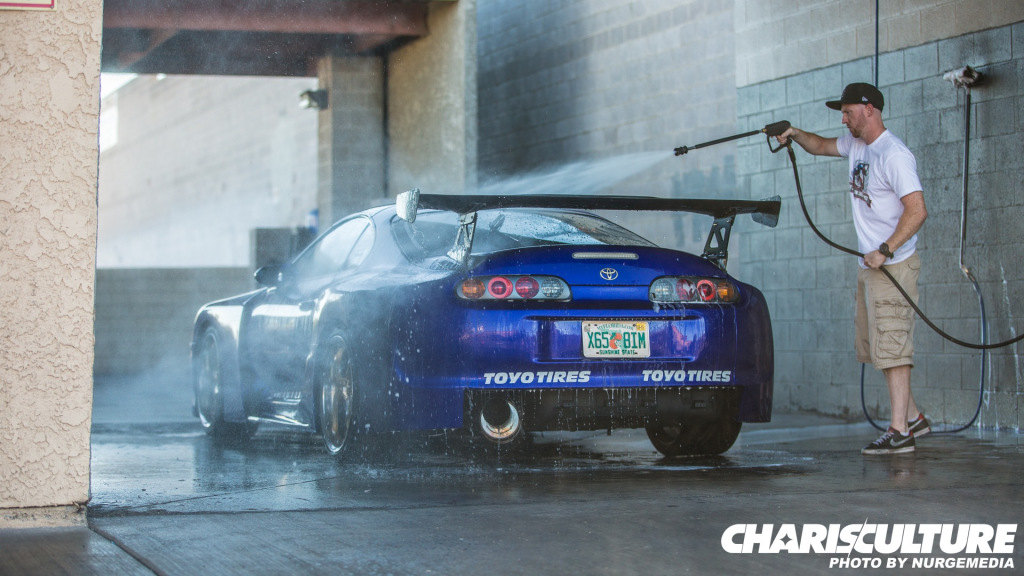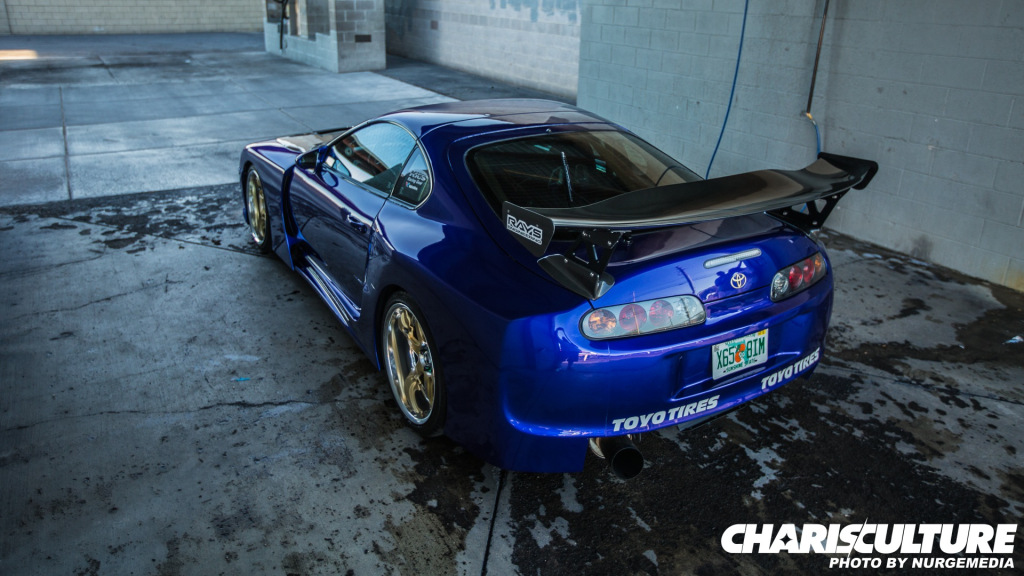 So fresh and so clean.
We headed back to the hotel for the first of several nacho platters to be had throughout this trip.
Steve