Replacing a rotary engine with a V8 isn't uncommon in 2017; however, seeing it done well in two different generation Rx7's owned by the same individual is a rare sight. This year for Wekfest Florida, William Tetro won best of show for his build and rightfully so.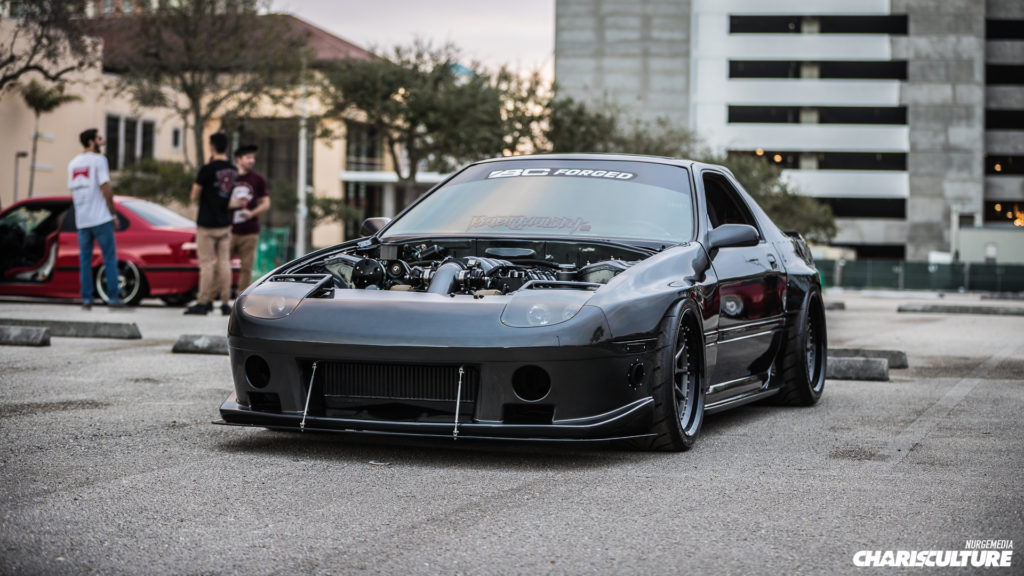 The car was an attention grabber as soon as it touched down on the parking lot. In Florida, people are already familiar with William's previous turbo V8 FD Rx7, which we will show you more of towards the end of this article. So, for many, it was a chance to see his new build without checking social media.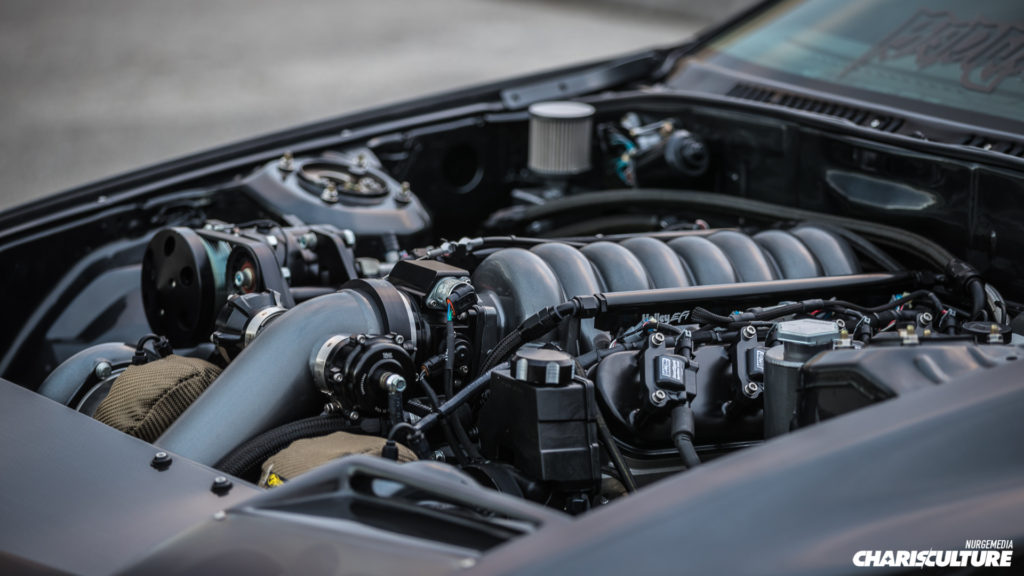 Powered by a 403ci with LS3 heads and twin 76mm turbos, the car is just shy of 700rwhp at 6psi. The motor had over 1000rwhp when it was in his FD, but for now, it is running perfectly with much more potential to unlock additional horsepower.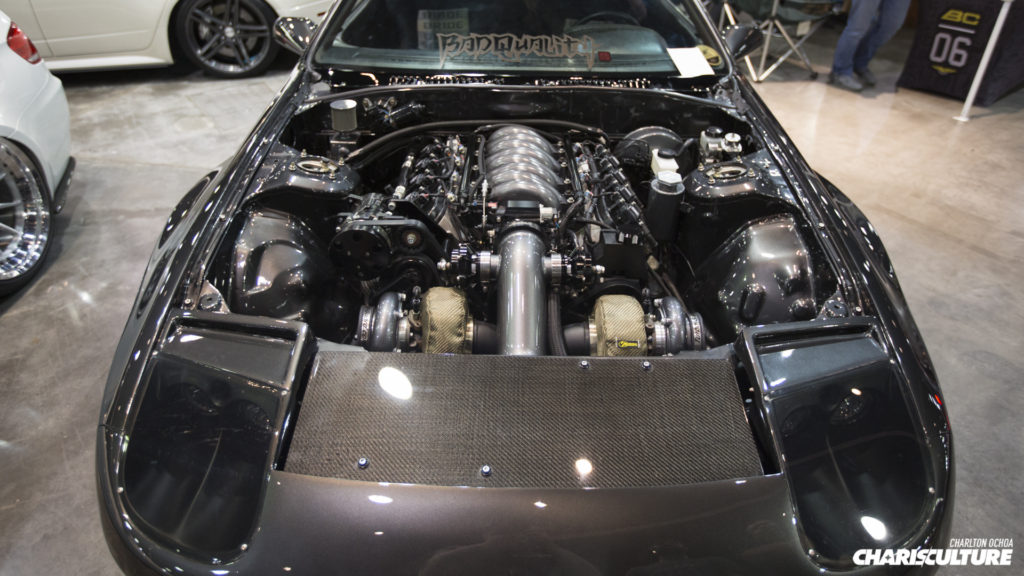 William is currently using a CD009 transmission from a Nissan 350z, matched to a Ford Explorer 8.8 rear end, and Ronnin Speedworks axles make for a solid upgrade to transfer the current power to the ground. Followed by a full-powered by max suspension setup, this build was done with complete attention to detail everywhere you can and can't see.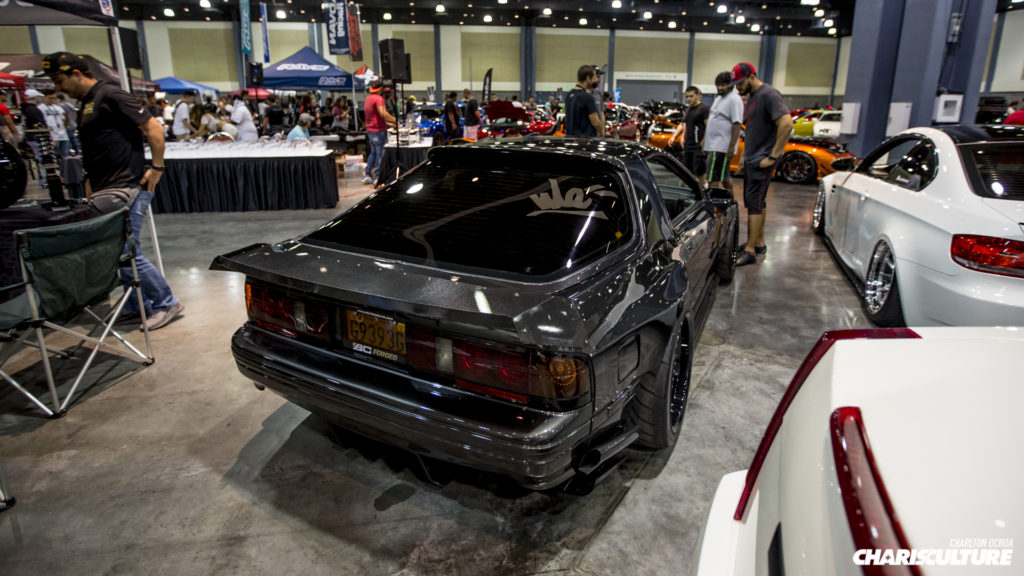 Another cool piece to the build was the wing, which William was telling me is a one-off piece that was taken off a pro mod car and cut down to fit his FC. It's little details like that I believe makes a build special. Not to say the effort and engineering of engine and suspension work are to be overlooked, but small custom pieces that require the vision and creativity are really fun to see.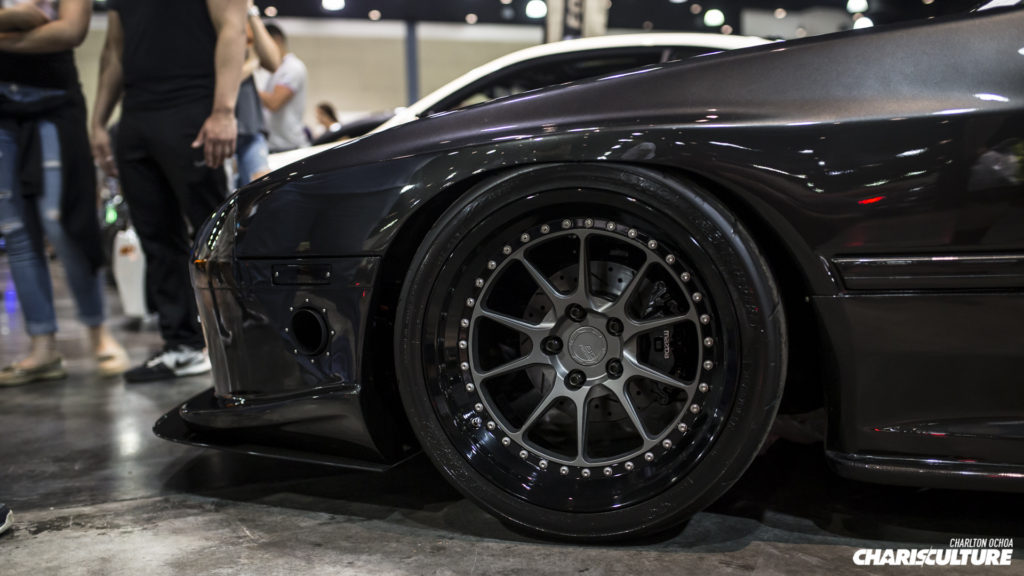 Of course, being at the BC FORGED booth, the car would be rocking a lovely set of BC wheels. This time a set of LE10 wheels, 18×10.5 up front and 18×12 wrapped in toyo R888 tires give the same aggressive look his FD displayed when it won Best Honors at Wekfest Miami in 2014.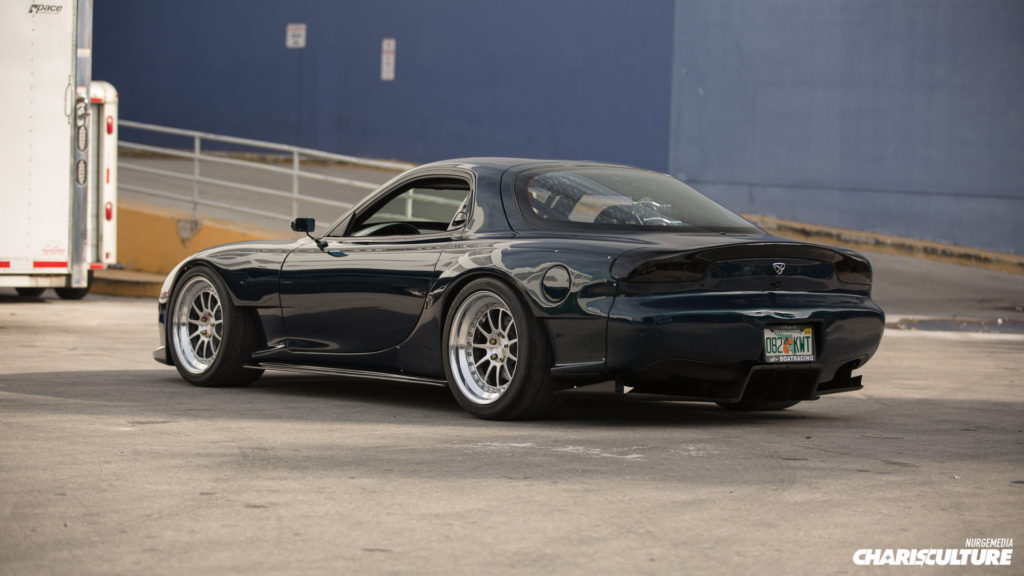 Speaking of that build, here are a couple of photos we took of his FD two years ago. Much like his newer build, this car was worthy of all the attention it received, and we had to check it out the moment we heard it getting off the trailer.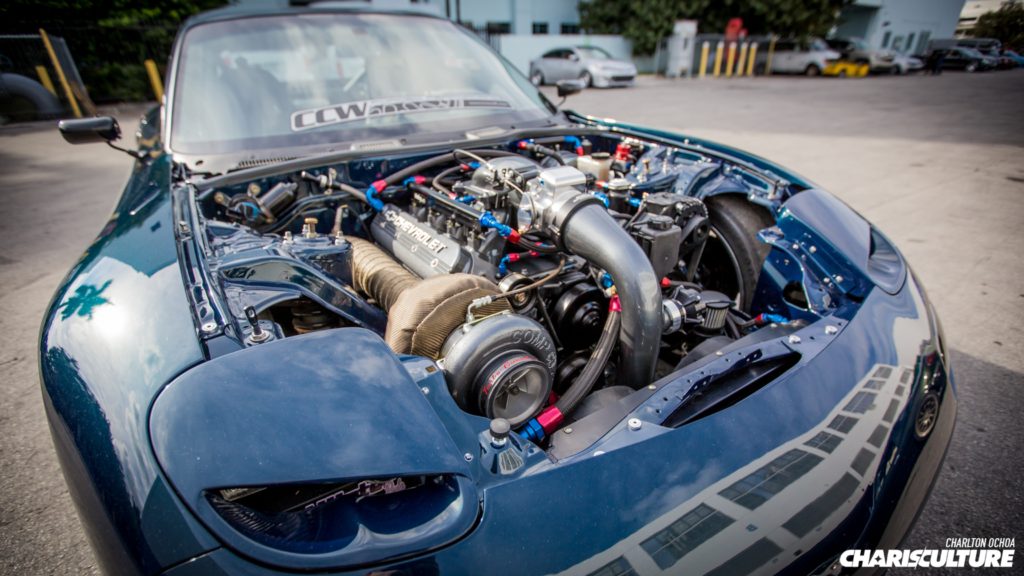 William was also telling me that while this car is currently down, it is a goal of his to have it back up soon and racing. We are very excited to see how he directs his efforts in the future, and hopefully we will be able to capture them and bring those stories to you guys!
See all the photos on our flickr.