Adam, a good friend of ours, had been telling us about his dad's Porsche memorabilia collection for quite some time. We told Adam that we'd love to do a piece on Bruce (his dad) and his collection. Adam said that he would love to set that up but there was a slight problem; only a fraction of the collection was unearthed in Bruce's home. The rest of this extensive collection was packed away amongst numerous boxes.
As time went on, Parkhaus1 opened and created their first Das Renn Treffen event last year. Being the avid Porsche enthusiast and collector that Bruce is, he and Adam were in attendance and have since developed a rapport with Al, the manager of Parkhaus1.
This year, Al and Bruce worked out a plan to present the collection in its entirety for the duration of DRT weekend. Adam told us about this, and we jumped at the opportunity. I would be out of town, so we sent Dmitry along with Bruce to capture the build out of the collection. The location was an American Eagle storefront in The Shops at Sunset. Bruce and some of the Parkhaus1 team managed to fill the entire space with wall-to-wall Porsche memorabilia.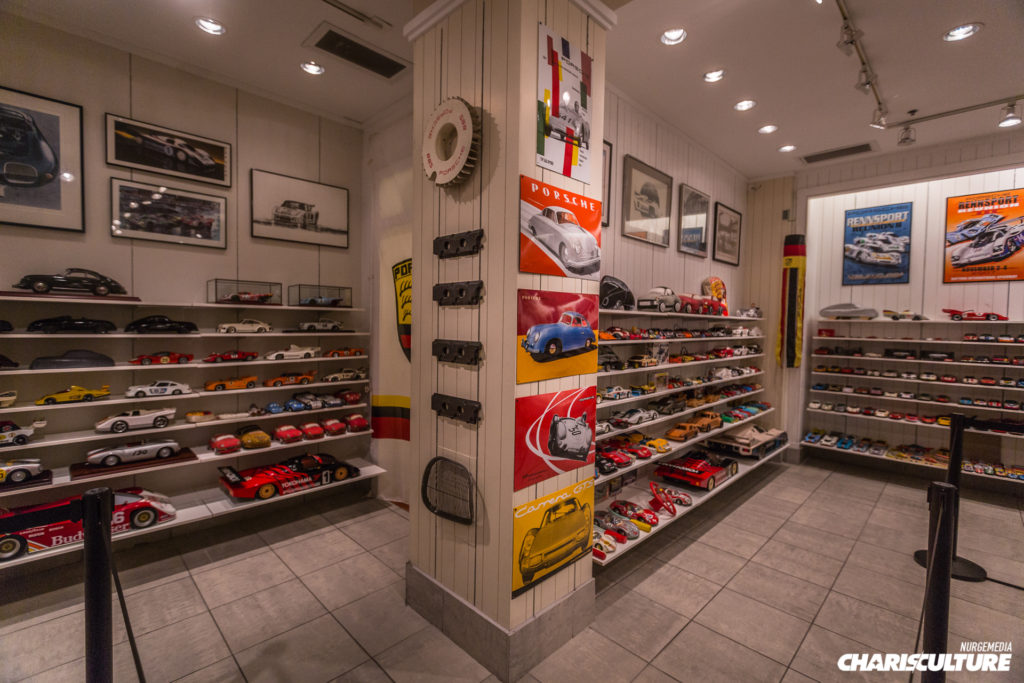 I had no idea what I was in for, having only seen some pics and some teaser video while I was out of town. Dmitry would just say, "Dude, it's a lot of stuff." I'm thinking, "Okay, yeah, but what is a lot?" Well I would soon find out. When I returned to the States, the rest of the crew filled me in on what I'd been missing. Our first day of DRT weekend was a long one with the Magnus Walker Cars & Coffee in the morning, followed by the opening of the Porsche Obsession gallery that I'd only been hearing about.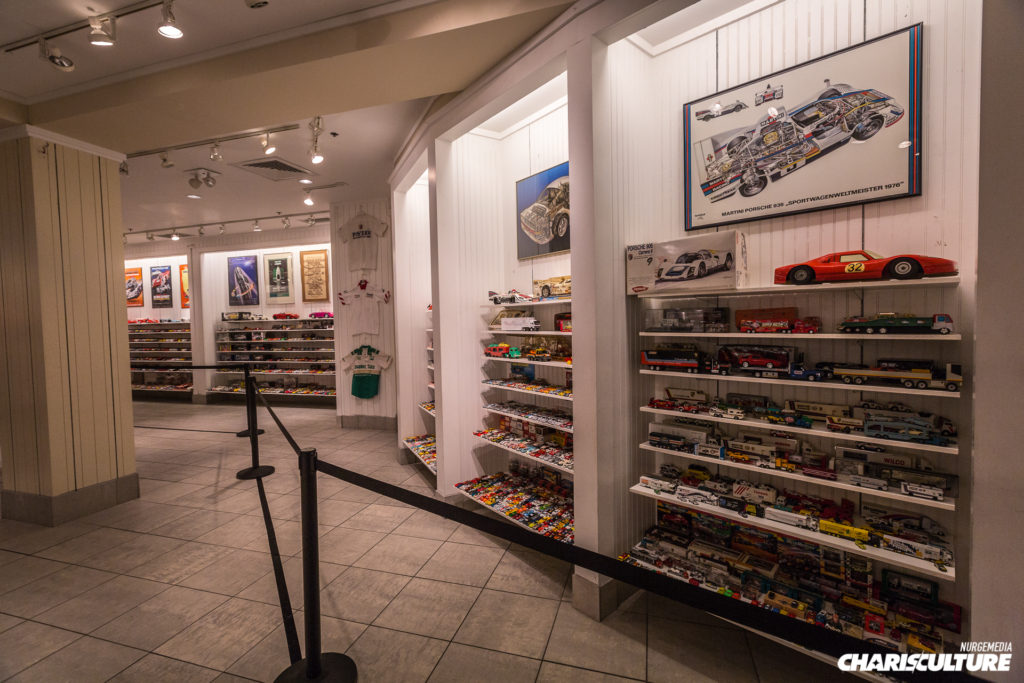 As I walked up to the familiar AE facade, I could already see it overflowing with all types of Porsche-related memorabilia. It was pure overload and reminded me of being a 7-year old walking though a Toy's 'R Us.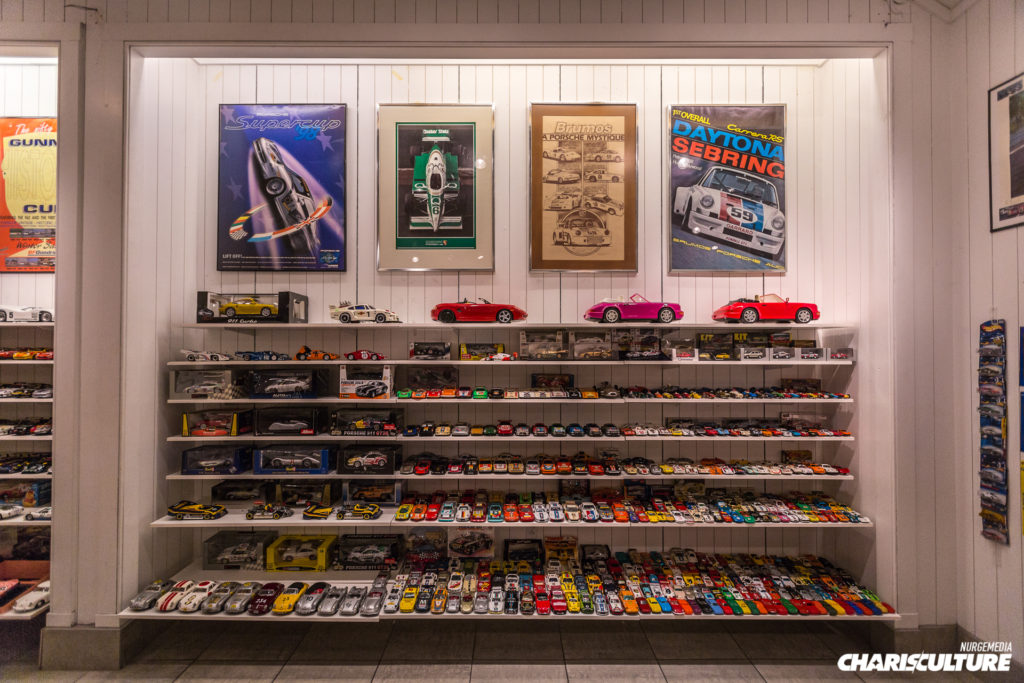 There wasn't a bare wall in the place. There were toys, art, stamps, models, etc. everywhere! If Porsche was in any way involved, it was there. I have never seen so many Porsche logos in one place.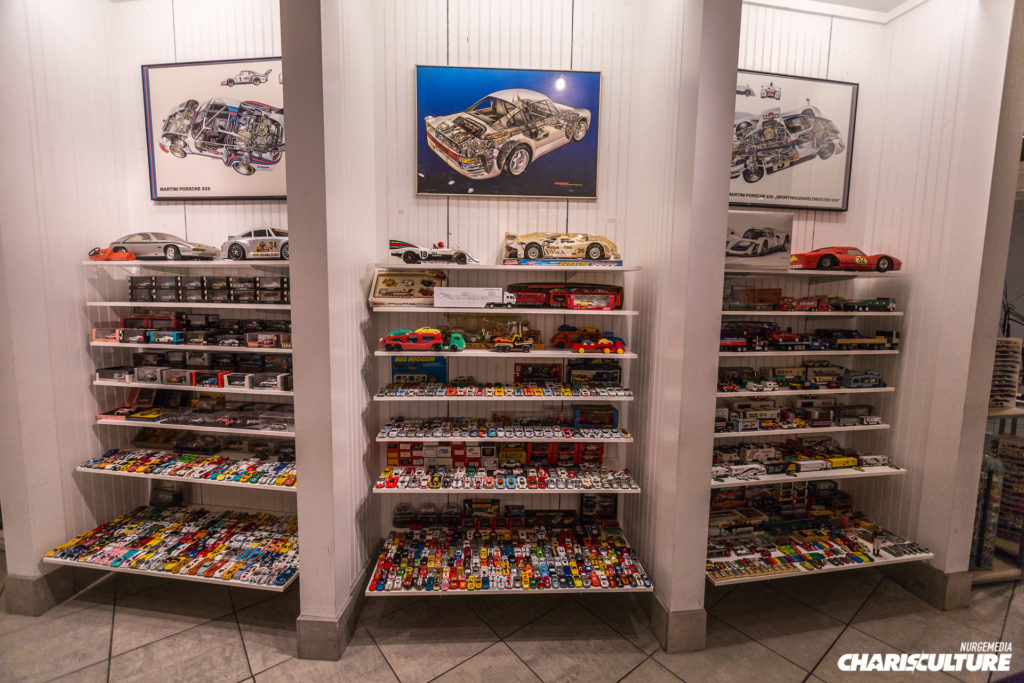 I thought I had a lot of matchbox cars as a kid, but this was just on a whole other level. It was just row after row and shelf after shelf of Porsches, all makes and models.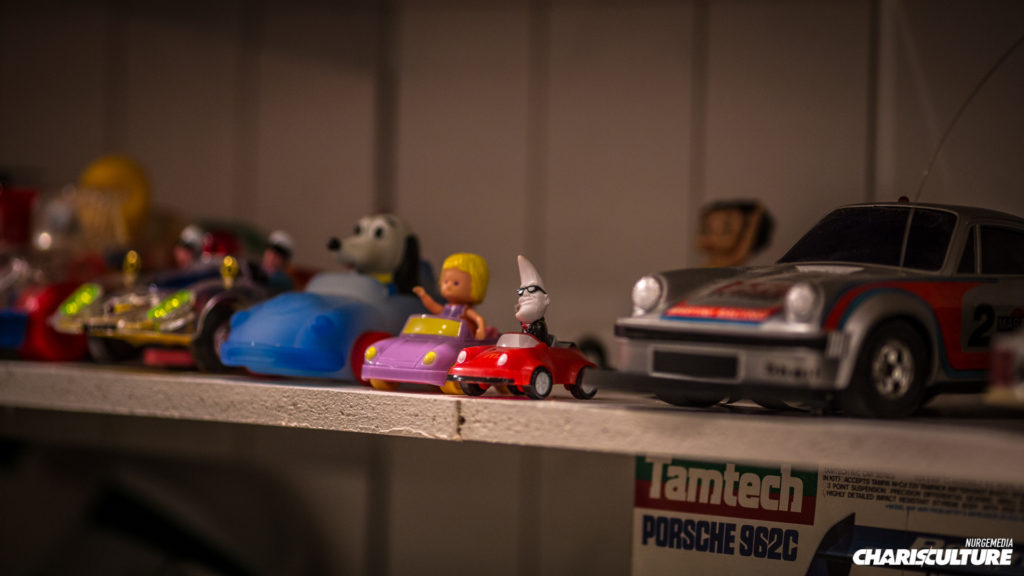 As I got closer to the displays, I started seeing even more variety. Being a child of the 80's, I had an instant flashback to this Mac Tonite Kid's Meal Toy with the creepy Moonman sitting in his Porsche.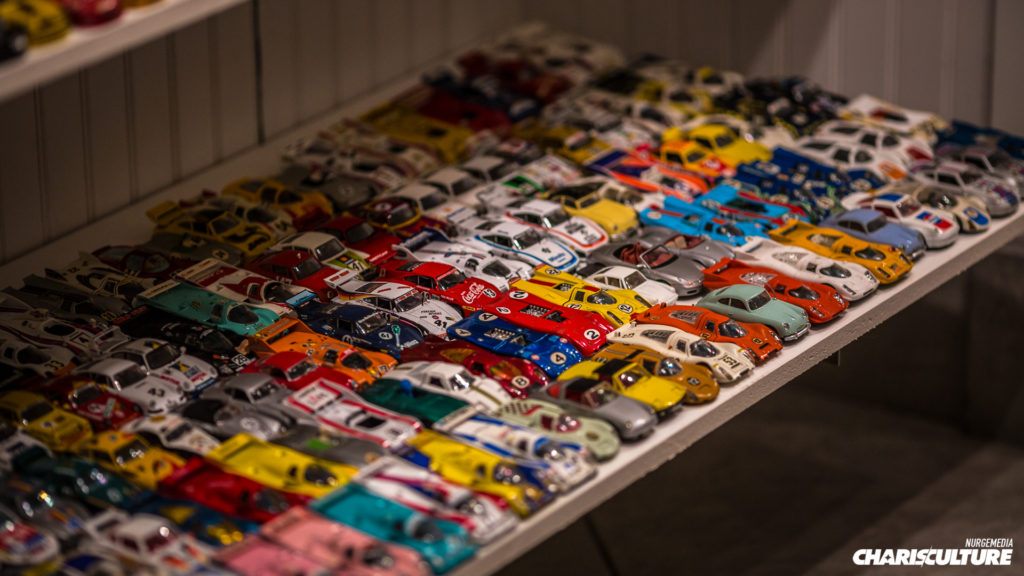 Each shelf was brimming with collectibles. This particular section had some cars that were actually parked in Parkhaus1!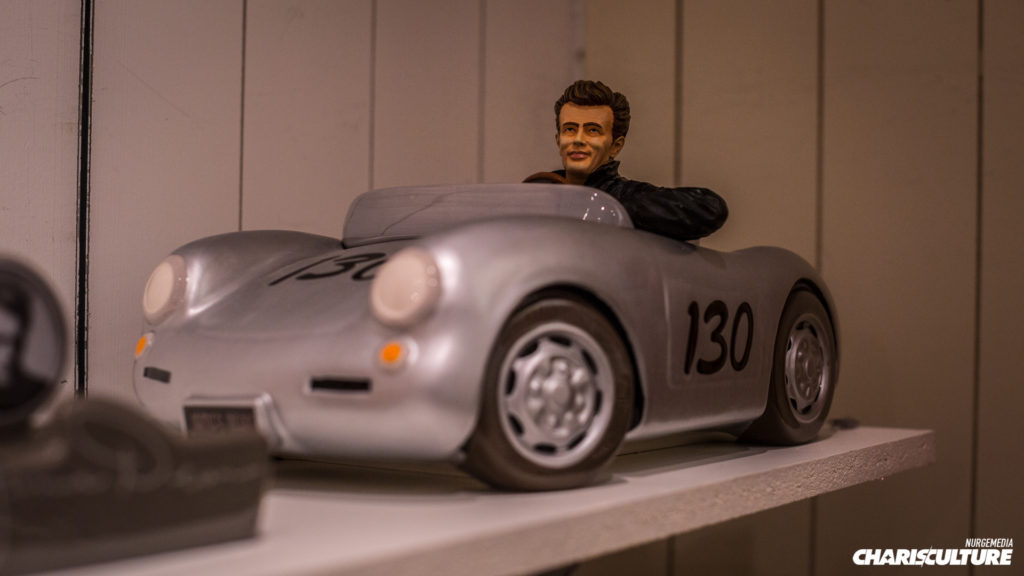 You want a cookie? Well, there weren't any in there, but this is a James Dean "Little Bastard" cookie jar. Yes, like I said before, "If it had a Porsche involved, it was there."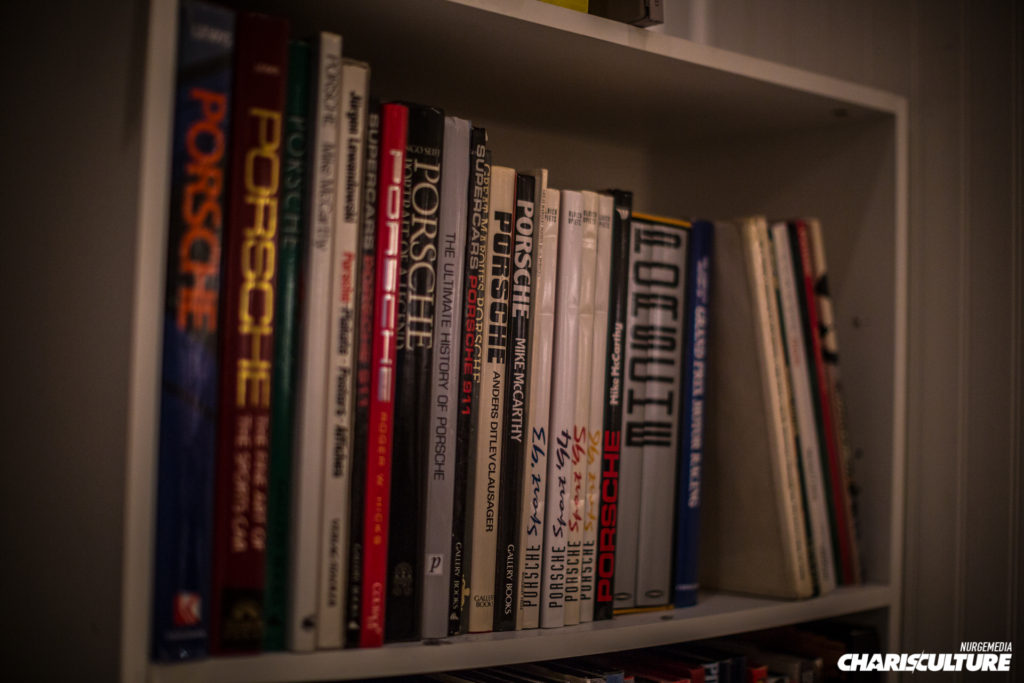 There were numerous books and magazines on all of Porsche's history and model types.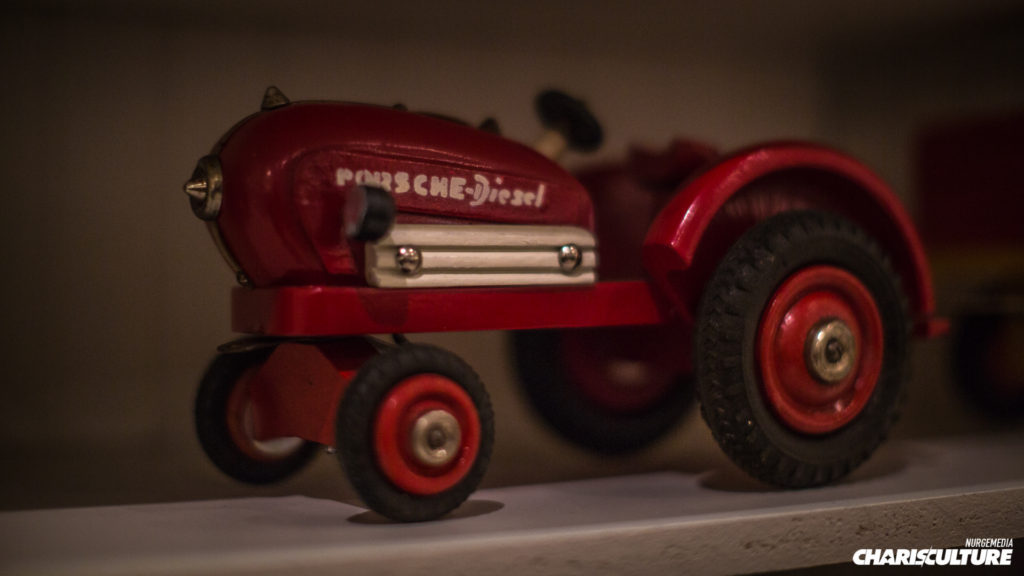 I knew Lamborghini started as a tractor company, but I didn't know that Porsche also played in that realm as well.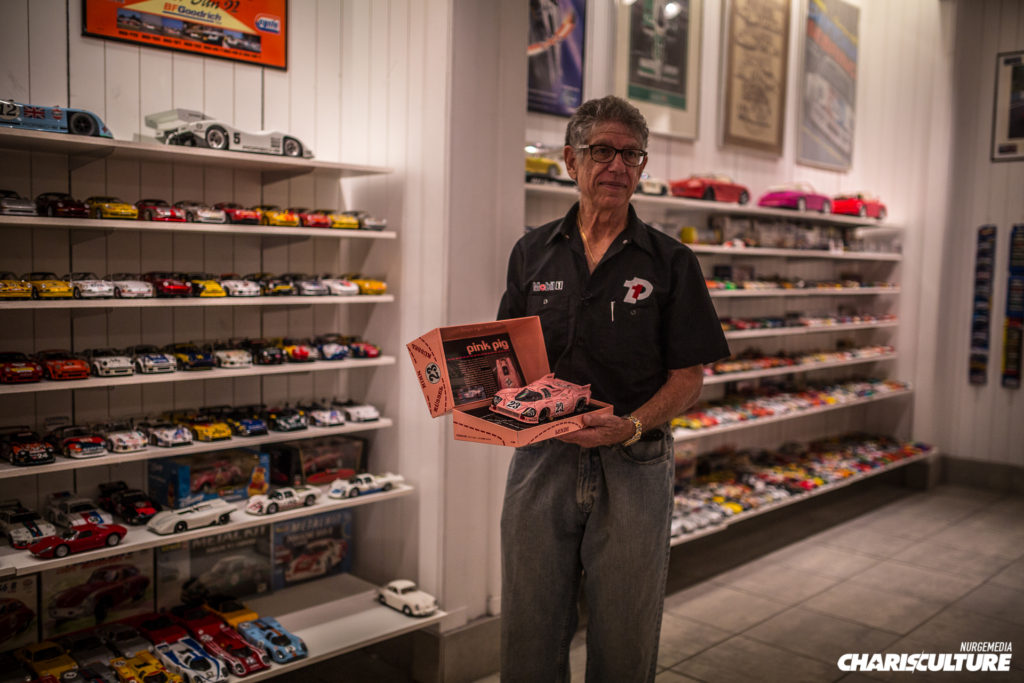 Here's the man himself holding up the Pink Pig. I noticed multiple copies of this particular car throughout Bruce's collection. I went to the internets to find out more. The car itself was a special one-off 1971 Porsche 917/20 that was sent to a French aerospace firm called SERA to refine the aerodynamics. When it returned looking much wider, Porsche felt that the car looked like a pig, so they painted it that way.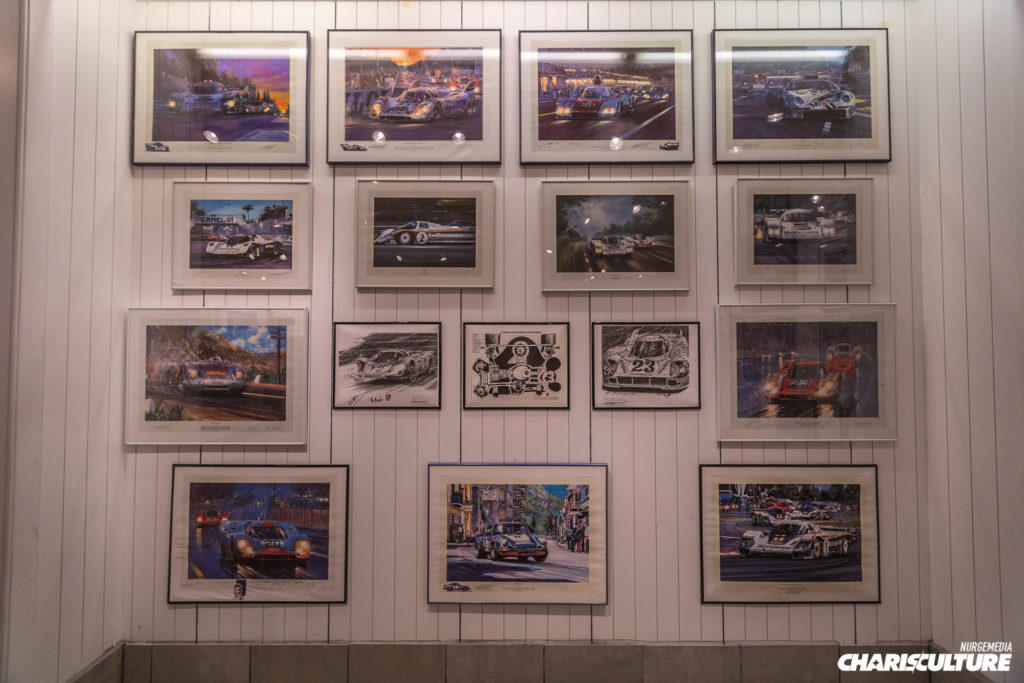 Other walls were adorned by framed art and photos. Some were signed by the artist or driver or both! Bruce has traveled all over for some of these keepsakes.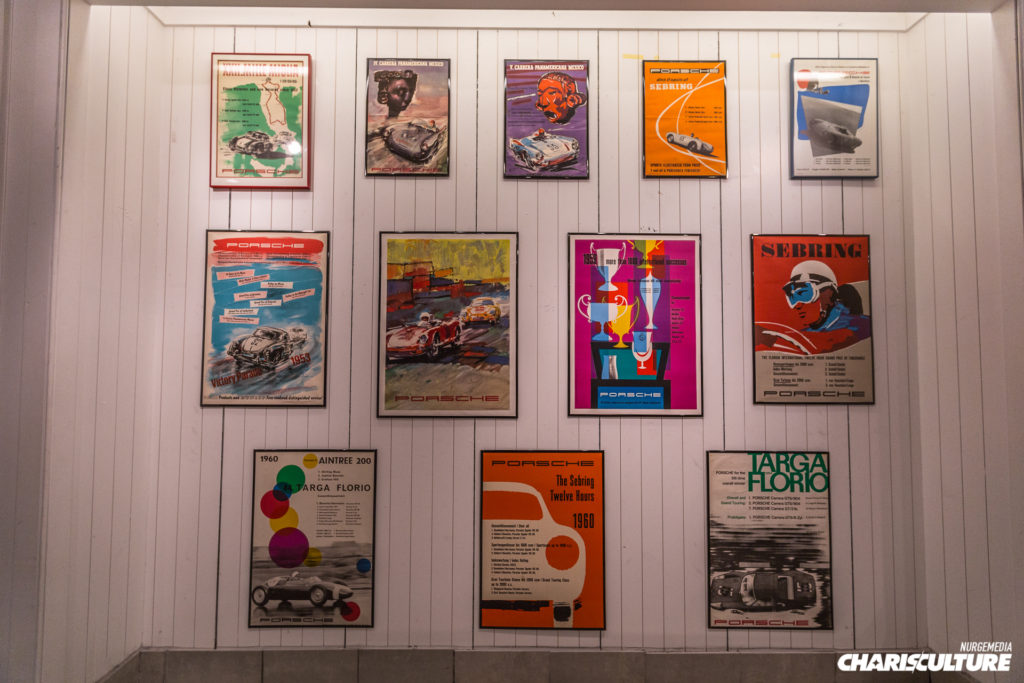 The collection was immense. Luckily, we were there early before the official opening, and we were able to get some unobstructed shots. The roped off areas also helped keep people away, so we could work in the area without issue.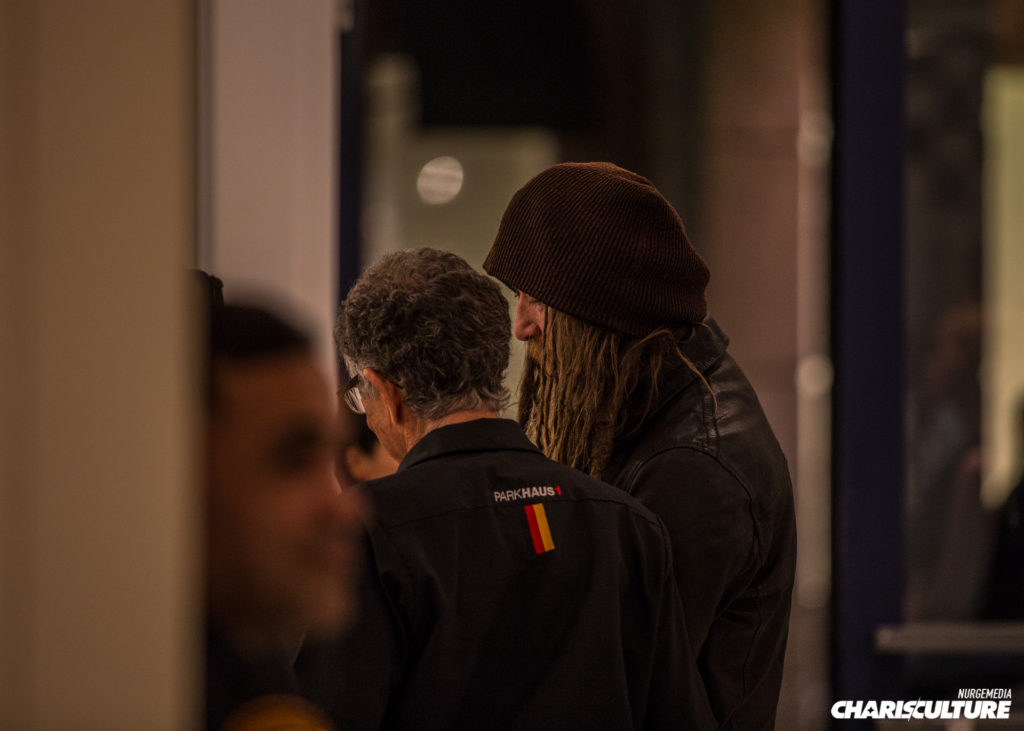 The gallery opened and people entered in small packs as to not overcrowd the place. Thankfully, it was a private event. Magnus and the Parkhaus1 crew showed up for the festivities.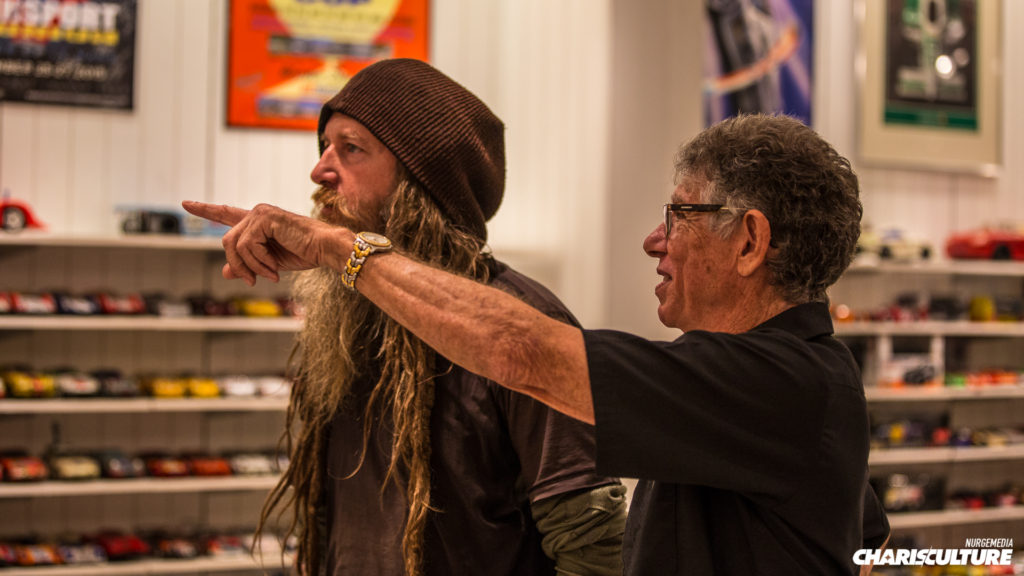 Bruce was like a kid showing off his prized toy collection. Magnus looked to be in awe of the collection. It's not every day you come across something like this.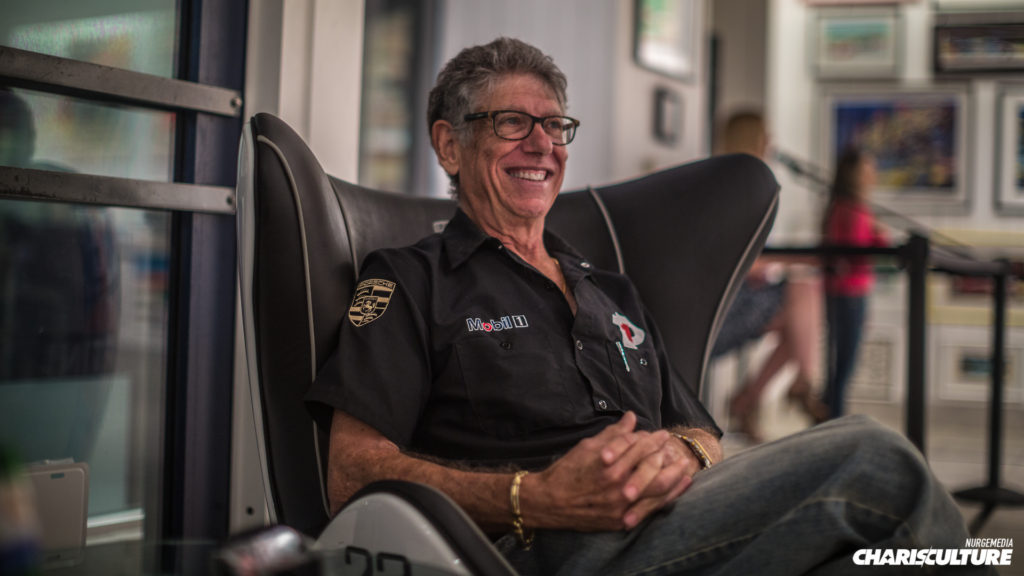 As the evening died down, and we were getting ready to leave, I took one last look around in disbelief as to what I had just witnessed. I had a smile on my face knowing that I got to be a part of this experience and that there was still another day of even more Porsche immersion to come. I caught Bruce sitting down and smiling to himself just as happy as could be. And why not? It was his night after all!

Stay tuned for Das Renn Treffen 2016.
Check out the rest of the pics on in our flickr album.