Last year we went to the greatest Porsche event in South Florida, Das Renn Treffen. We heard about it last minute through our friends at Parkhaus1. It was quite an experience. This year we wanted to be more involved so I reached out to the PR Agency, Daddy PR. This is when I found out that DRT was going to be even bigger than last year. I was excited and so was the rest of the team. I came to find out that DRT was only ¼ of the activities going on that weekend.
I'm going to start with the kick off event : Cars, Coffee and Magnus Walker. Yes MAGNUS WALKER was involved and he was in Miami for the whole event! Parkhaus1 had its regular Cars & Coffee but this time with a Magnus Walker meet and greet the day before DRT. We told Daddy PR we'd be there to document it all.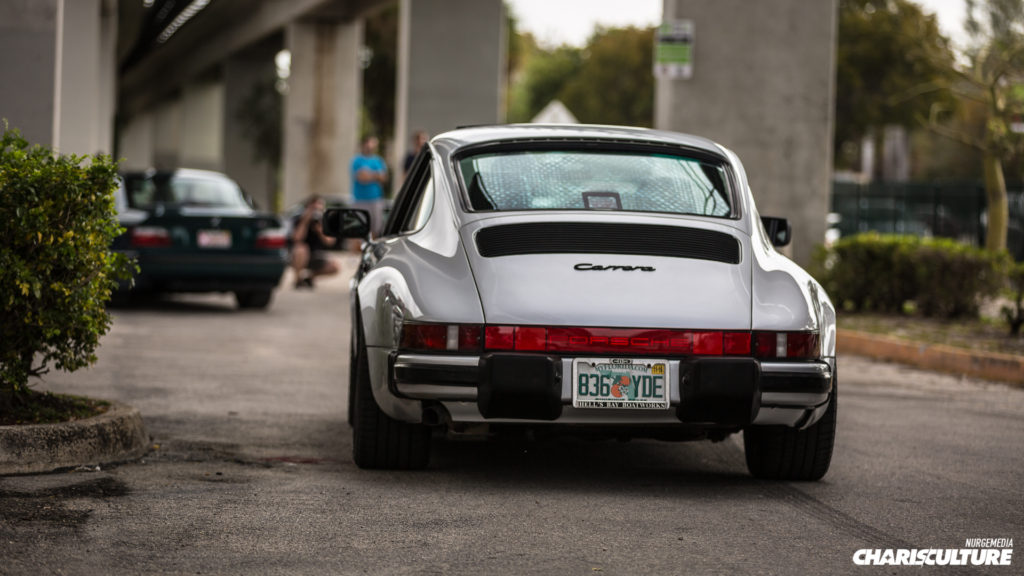 As usual Dmitry, Ryan, Brendon and I arrived early to catch the cars rolling in. I finally got the opportunity to meet Matt Gomez (@onpointpictures) he was also at Parkhaus taking pics, Ryan introduced us.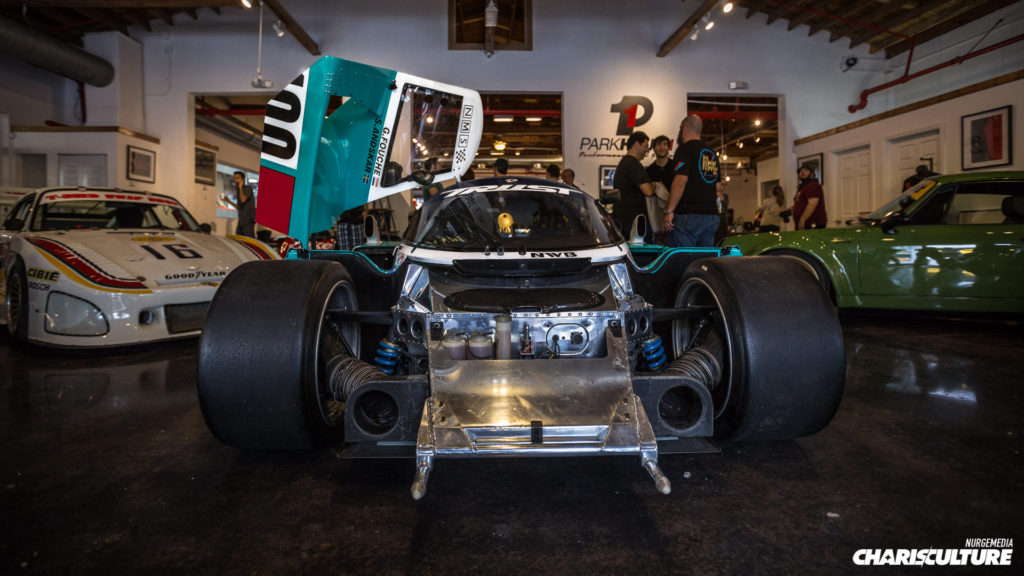 Parkhaus1 wasn't messing around we went inside and were greeted by the Nisso Trust Racing Team Porsche 962C. It was a thing of beauty. It's not everyday that you see a racing relic.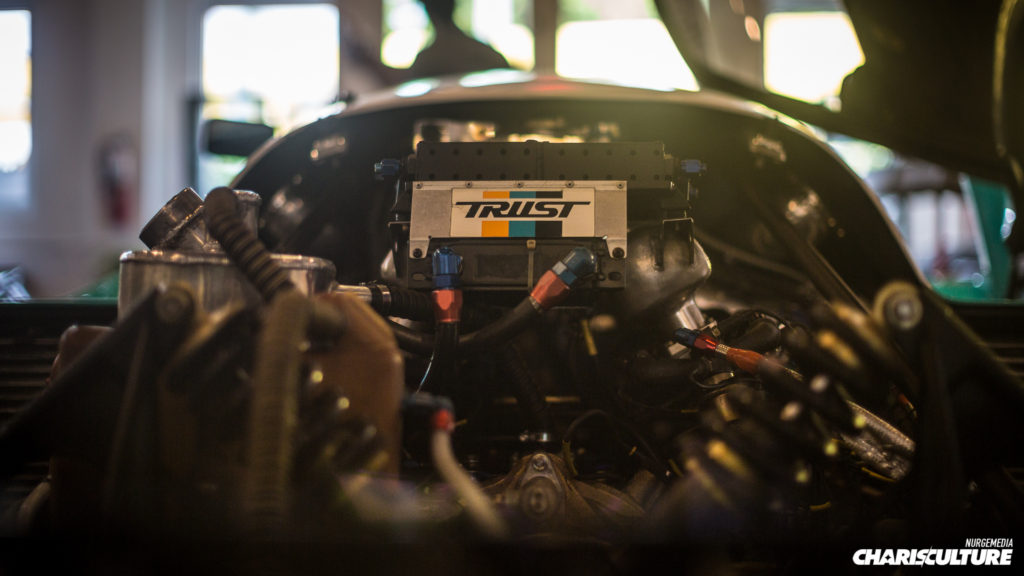 Especially one that has the mix of Japanese Trust parts on a German racing machine.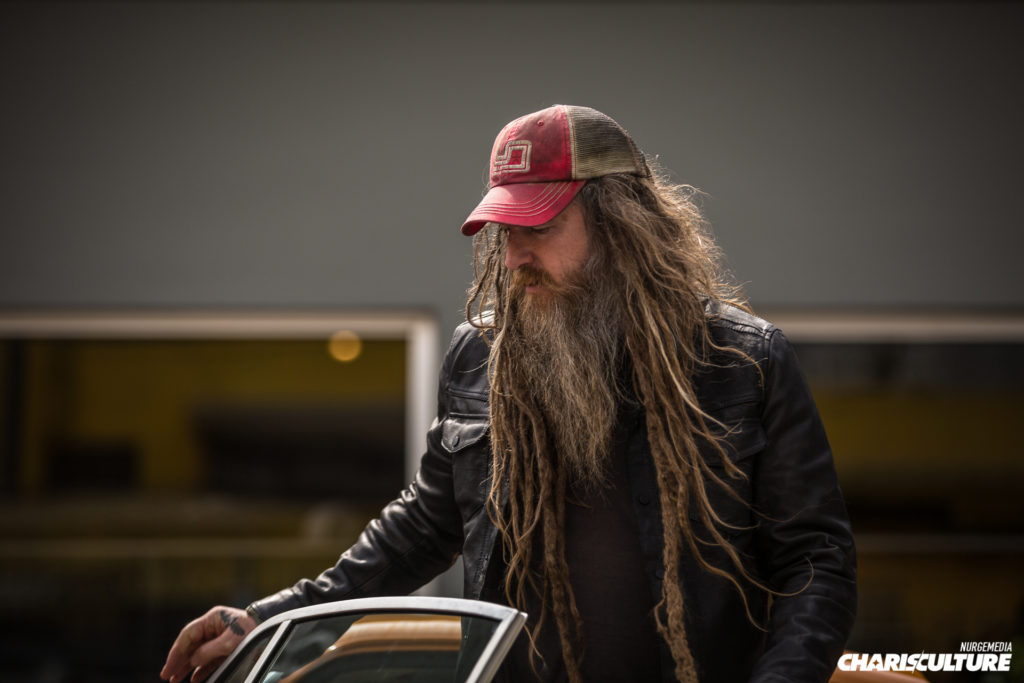 Before long Magnus had arrived and we shifted our attention to him.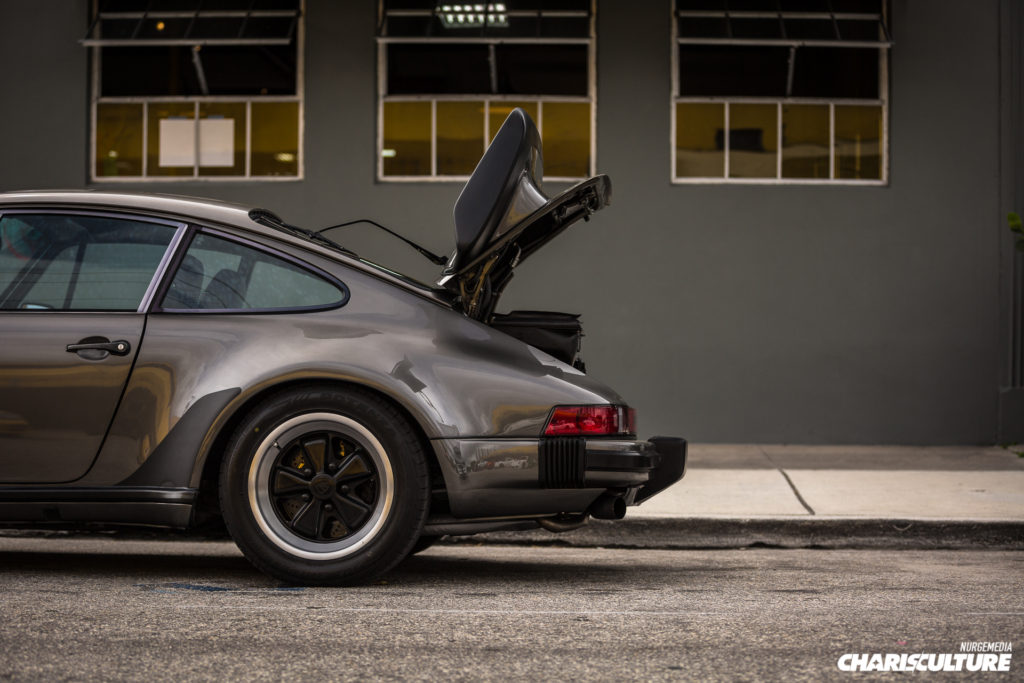 We went out front to see what Magnus was checking out. Porsches were starting to line the street now that Magnus had arrived.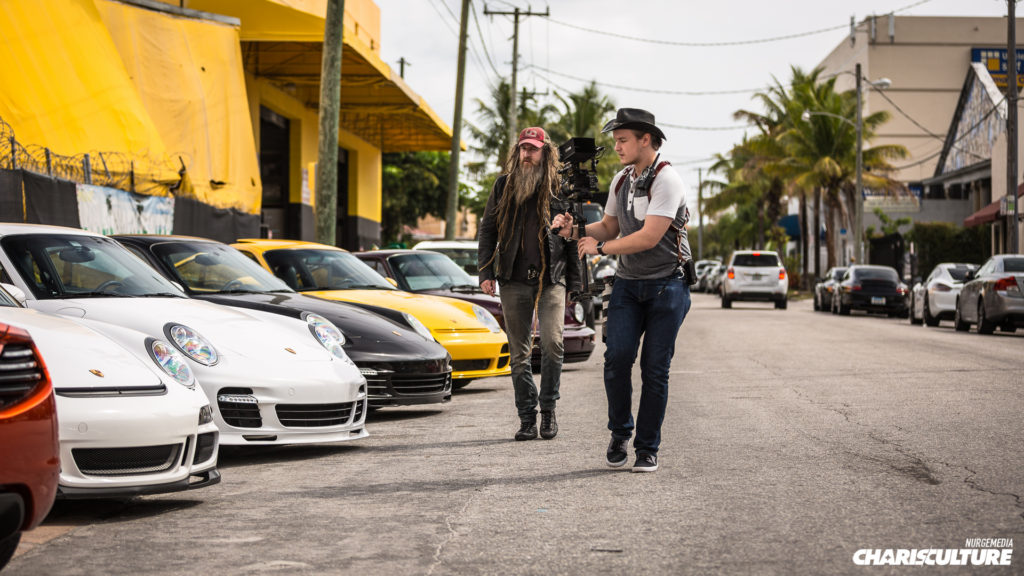 Dmitry followed him around to get some footage of this event : Magnus has not been to Miami in 15 years.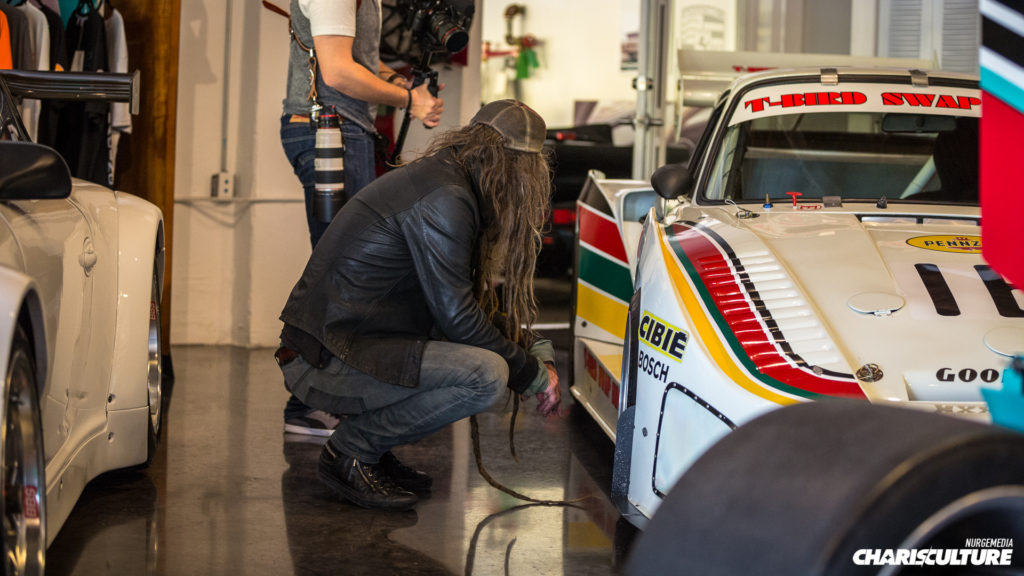 We went back inside where Magnus could examine Preston Henn's #16 T-Bird 935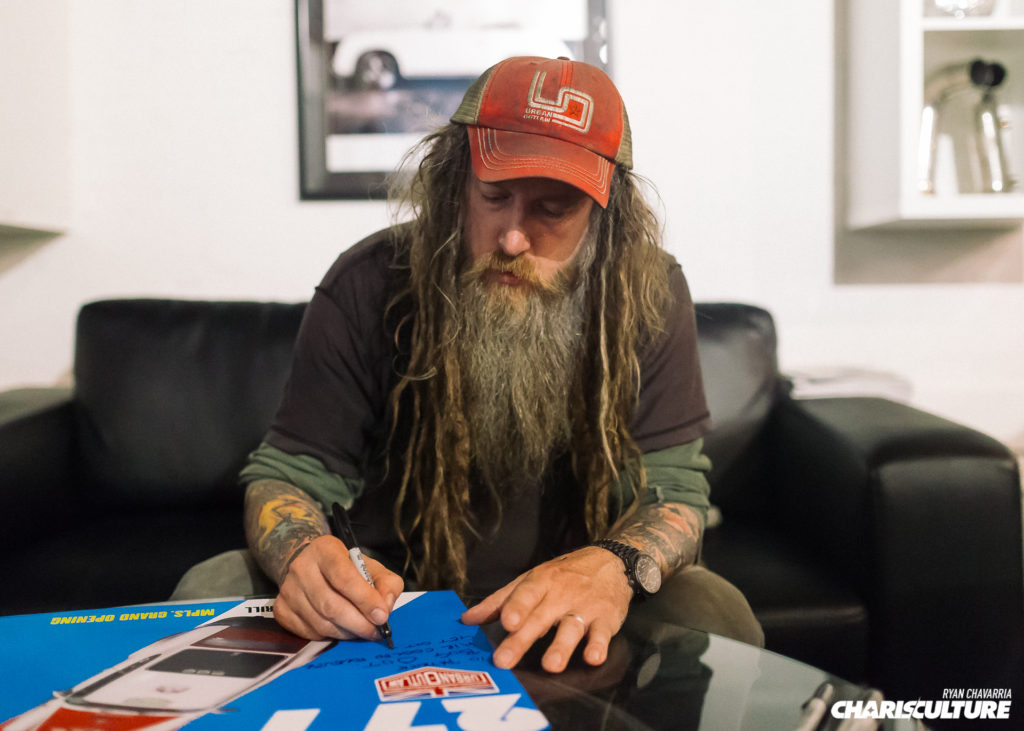 Then Magnus went on to sign autographs and what nots. So we went outside to see what else showed up.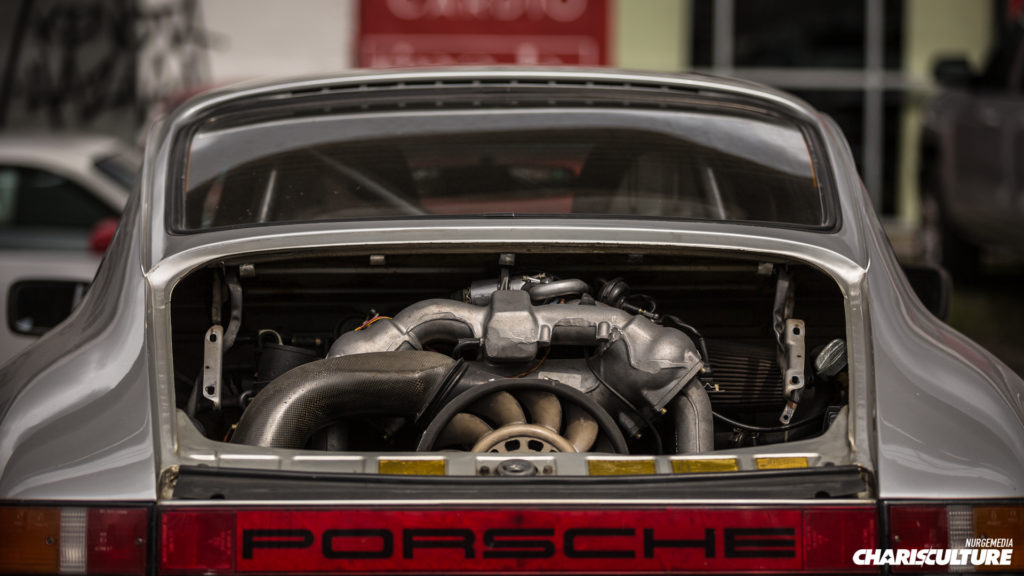 The equivalent of driving hoodless when it comes to a Porsche. Suneal's race prepped 911sc showing off its innards. I was drawn to this particular car b/c it was the most "lived in" looking Porsche amongst the pack. It looked like it was supposed to be on a race track.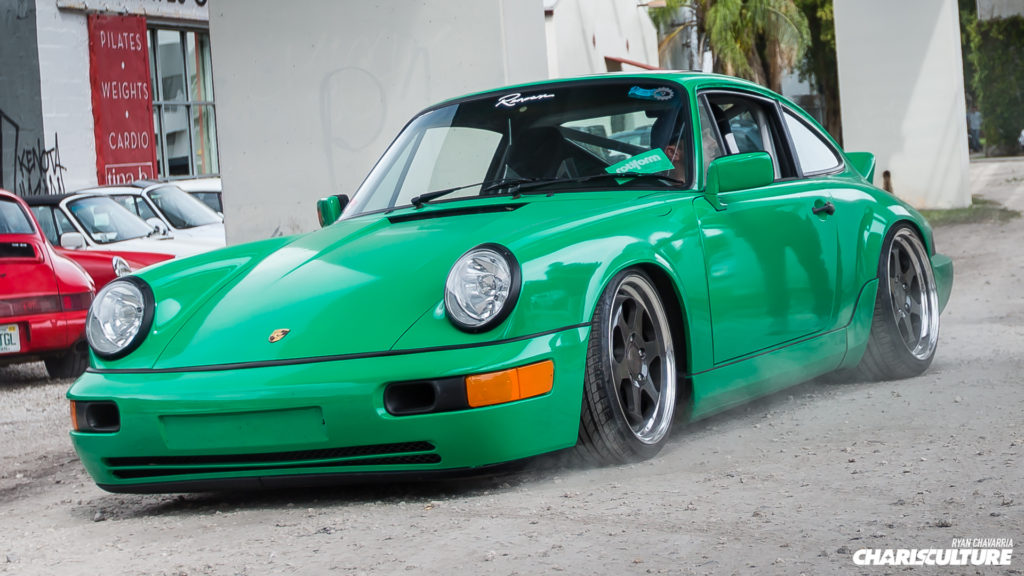 @sparkyvw showed up in his latest color change. Everytime I see his car I fall in love all over again. His color palette has been pretty vibrant as of late. His latest color change is orange, my personal favorite.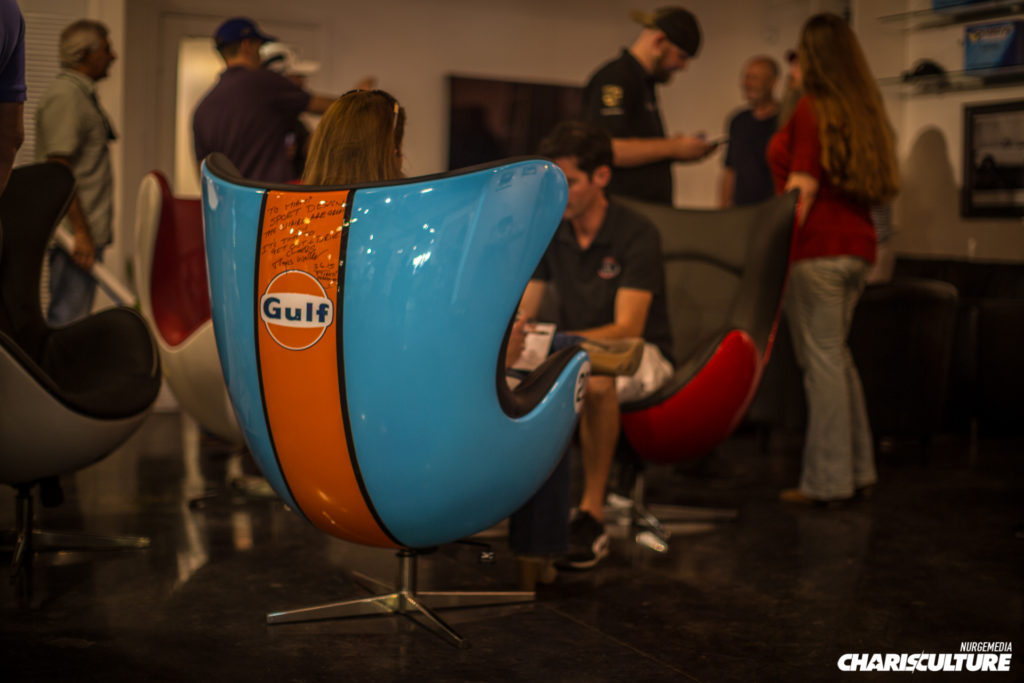 I headed back in. In the back corner Magnus was signing autographs but directly in front of him were these beautiful Egg Chairs. They had this retro 70s feel to them and they were themed after some of the prominent Porsche racing teams like Gulf and Martini. Each chair was unique and hand crafted by Miami Sport Design. They were very comfortable I could see why nobody wanted to get up!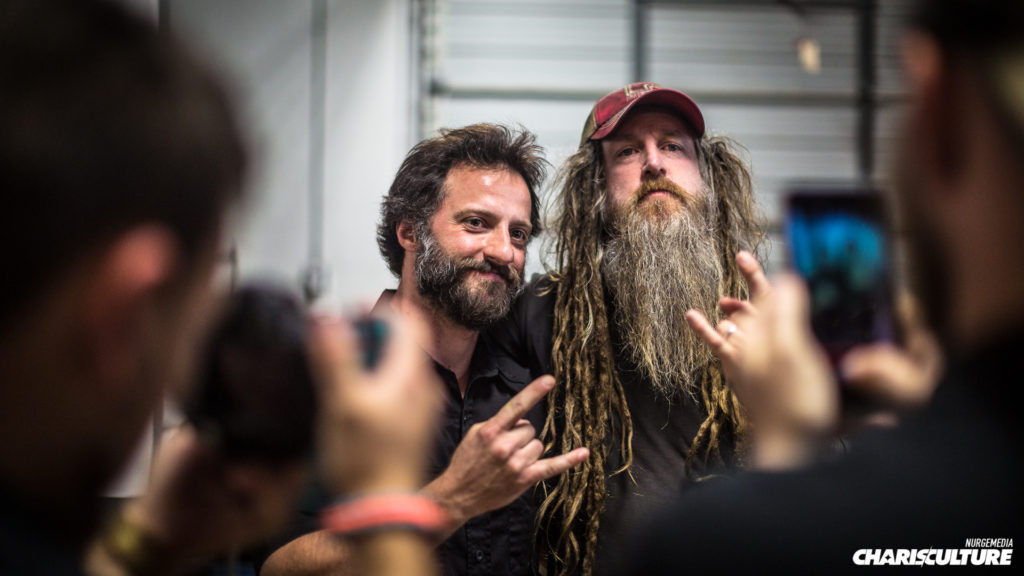 As time worn on the crowd dissipated and we were left with the Parkhaus1 team and Magnus. They took Magnus around the shop to show him all the current projects going on and share a beer and some laughs. This was perfect time for some pics.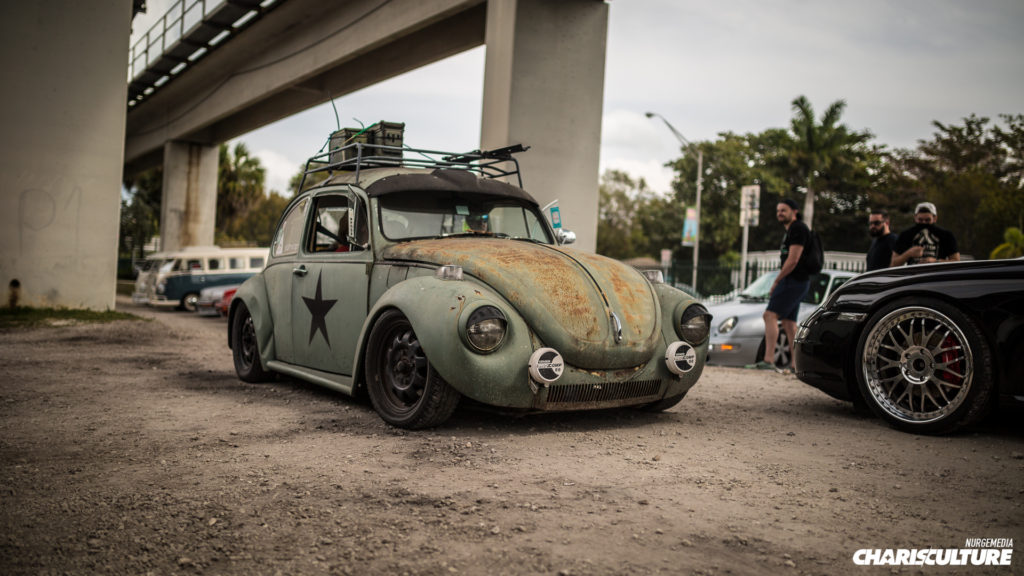 After a bit we started packing up. We had to get moving to the next location. The 2nd part of this exciting weekend : The grand opening of Porsche Obsession, our friend Bruce's massive collection of Porsche memorabilia. More on that later. In the meantime enjoy the rest of the pics from this awesome Cars & Coffee with Magnus Walker in our flickr album Here.