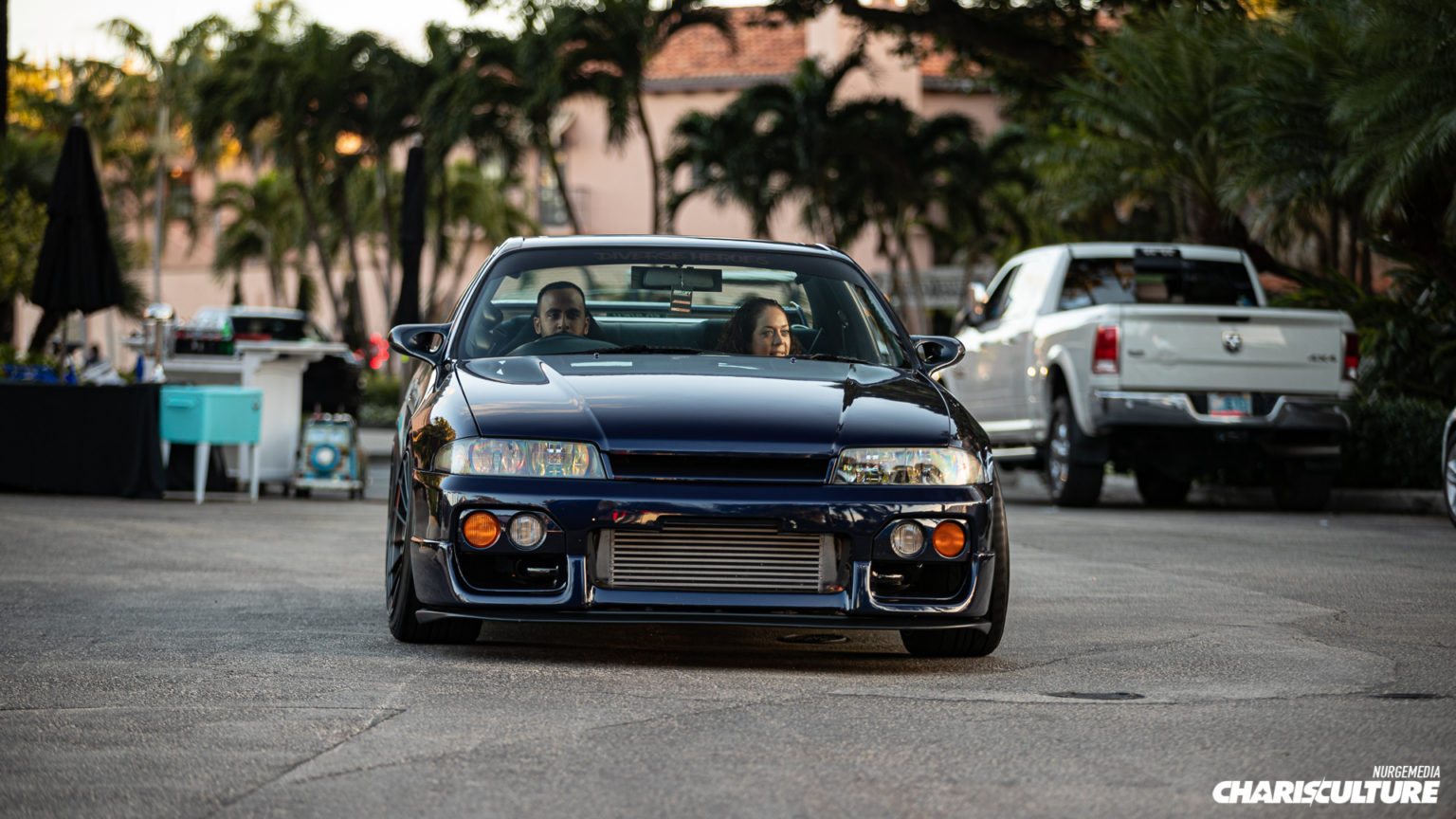 Back in 2004 I got a job at Rosenbaum Fine Art in Boca Raton. I've been coming here ever since. Then in 2016, I bought my house here but during all that time I had yet to attend the Boca Raton Concours D' Elegance! Finally, this year it happened. What better opportunity to experience my first Boca Raton Concours than with my friend Dylan who has never experienced or displayed his car at one either!
Dylan and I had been communicating the night before and settled on meeting around 7am. Since Dylan's car was being displayed he would need to be there early anyway. After reading about parking off site I decided to get to the Boca Resort at 6:30 to try and get a spot on location. Since I live 8 mins away I figured this would be the easiest drive to a car show ever😆
Sure enough I found a spot in the garage, geared up and headed towards the action. While I was walking towards the show field I got the call from Dylan, he had arrived.
After some good morning handshakes Dylan found out where he needed to go. I ran to the other end of the field to catch him rolling in. While doing so I could hear the sweet sounds of his exhaust and blow off echoing down Camino Real, at 7am on a Sunday. Dylan's display area was right by the entrance so he didn't have to go far. The concours staff directed him to his spot where he met his host. After some introductions and getting his welcome items we set out to explore the show field.
We didn't go too far since Dylan needed to be at his car for the judges. So I made a quick pass around the area because I wanted to make sure to document his experience. Just past the welcome tent there was something that caught my eye. I had just read an article about the Alfa Romeo Montreal Vision GT Concept and now here I am standing in front of the 1974 version. I love all things Alfa and I have seen quite a few different models but this was the first time I've seen a Montreal in person. It's design is so 70s and yet so future cool, I can see how the GT Concept was derived. Alfa needs to make a new Montreal in some form, now! 
After my time with the Montreal I walked back to Dylan. I saw that judging had already started on the other participants in the category so I took the opportunity to rest in one of Dylan's newly acquired Boca Raton Concours folding chairs. Thirty minutes later the judges had reached him and it was time to get to work. Dylan gave an exemplary run down of his car. Once he was done we were free to venture off into the show field.
The first stop was at the only other Japanese car on the field, a 1967 Datsun Sports 2000 Convertible. I've always been a fan of the 1600 / 2000 series Datsun. It was, after all the precursor to the Z-car. 
As we continued on I was taken a back by the presence of a 1962 250 GTO Series 1. I was not expecting this but then again the Boca Raton Concours doesn't mess around. With only 36 of these remarkable Ferraris in existence it's pretty rare to see one in person. After my ride along at Cavallino Classic in 2018 and Pebble Beach sightings, this is the 5th one I've seen in person, I've gotten very lucky! This 250 was nothing short of extraordinary, it's no wonder it won Best in Show.
Eventually Dylan headed back to his car so he could interact with people that might have questions about his Skyline. I continued on, looking for more interesting vehicles. As I approached the middle of the show field I came across this 1935 Bugatti  Type 59/50S and Claude, the meowing bird that I'd met on a previous Petrolicious shoot. The first time I saw this Bugatti was at Cavallino Classic in 2017. It is an incredible machine that has been completely restored/preserved by it's owner. I was glad to see on the show field.
With the judging done I started to see cars heading towards the award pavilion. Each category was being called up with the top 3 cars making their way across the show field. I decided to play in traffic and catch the winners on their way to and from the pavilion. I think it worked out rather nicely as I didn't have to worry about anybody getting in front of my shots.
While the winners were driving up and down the award path I was catching the different types of hood ornaments that stuck out to me. This is when it hit me, the loss of hood ornaments in the newer car designs.  Rolls Royce still has the Spirit of Ecstasy going strong but you don't see many other manufacturers incorporating elaborate designs. Then again every car maker in this set no longer exists except for one, do you know who it is?

I had a blast at the show and look forward to next year. Check out the other 400+ photos in our flickr album.