When it comes to the SEMA show, some builds always stand out above the rest, and becoming a social media superstar is something even someone popular can find overwhelming. Every year, I feel as though we always look back through past SEMA show coverage and find builds we missed, wondering, "Where was this located?" Thankfully, we were able to capture this beautiful 49 Ford truck, built by Scott Birdsall of Chuckles Garage and learn more about the build.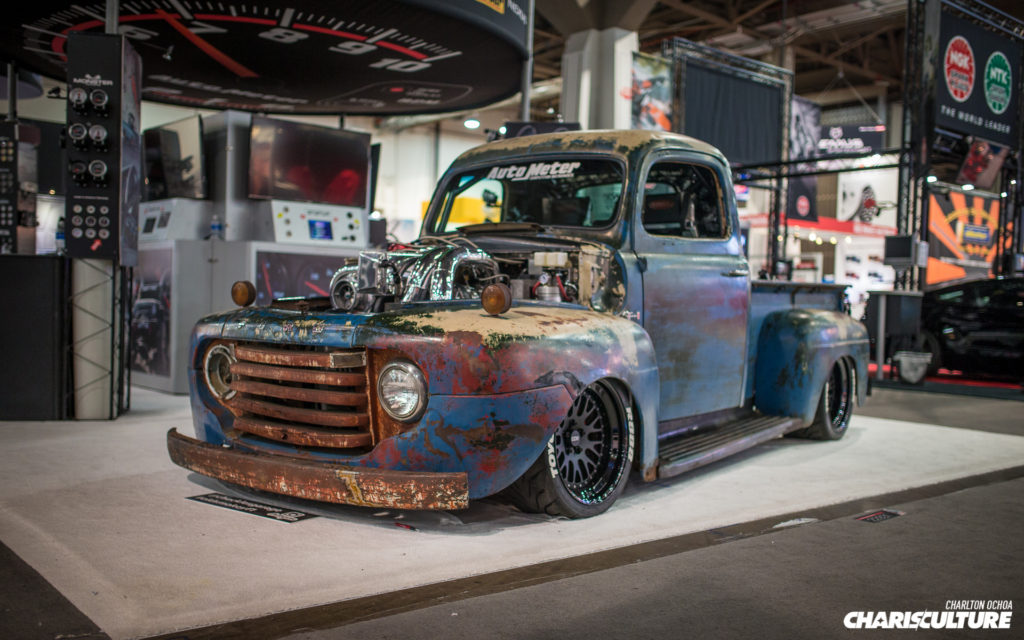 We weren't the only media group taking time out of Scott's busy week and rightfully so – the truck was pretty amazing. Dubbed "OldsmokeyF1," this 1949 Ford farm truck was purposely built from the ground up to be a road and land speed race machine.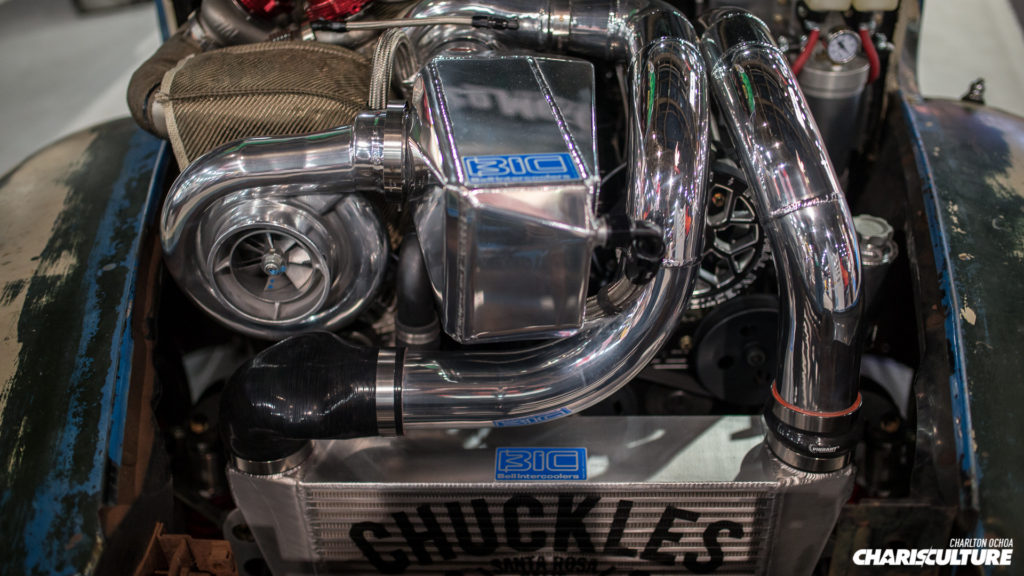 The heart is a 2005 5.9L Cummins Turbo Diesel with 1200hp and 2000ft-lbs of torque, built by ALC Racing engines. Hosted by the Autometer booth this year, the truck garnered attention from some of the industry's most popular names, from Vaughn Gittin Jr. to Hot Rod Magazine. Scott's build put him in the spotlight for his first trip to SEMA with a feature vehicle.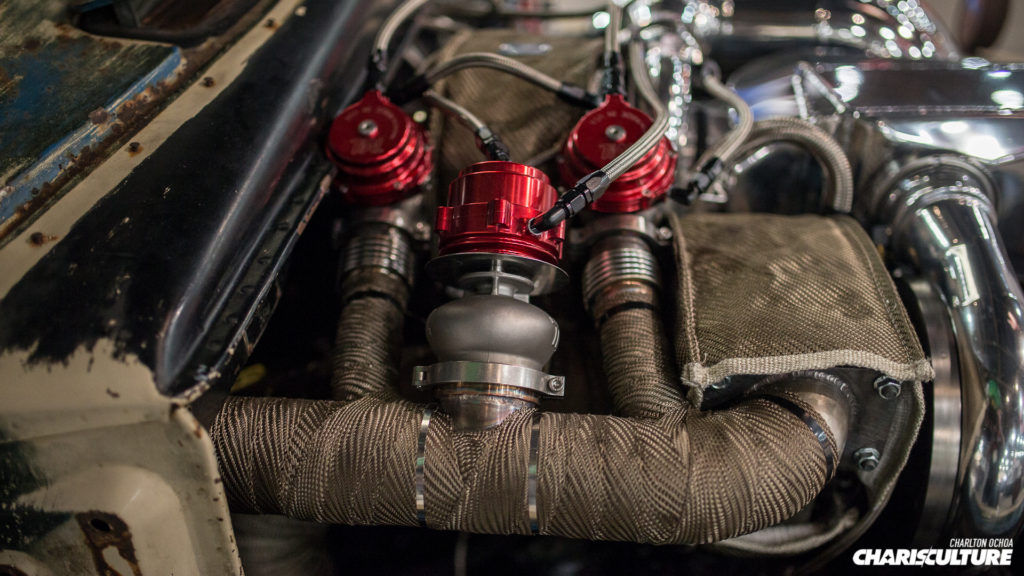 As for why he chose this particular engine swap, the answer was simple, "Because I can." This is a feeling many of us as automotive enthusiasts share.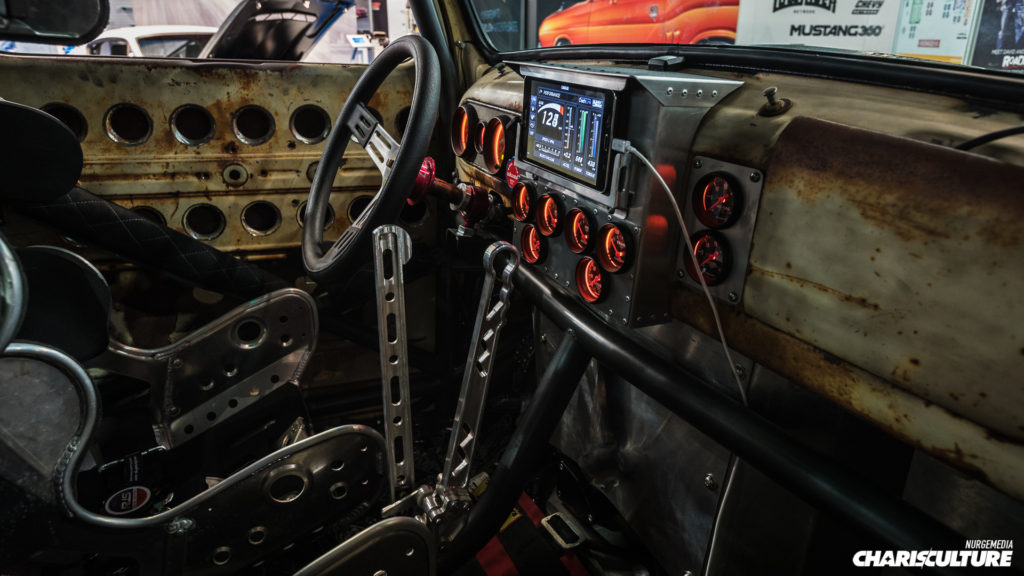 What I find special about this build is the fact Scott's journey was paved with hard work. This is not first time Scott has experienced the spotlight but the first time at this level of insanity. The build had many people excited to not only see the finished product, but be a part of it. Throughout the process, Autometer wanted to contribute something to the build, fitting the interior with their latest Z-series gauges and new dash link setup.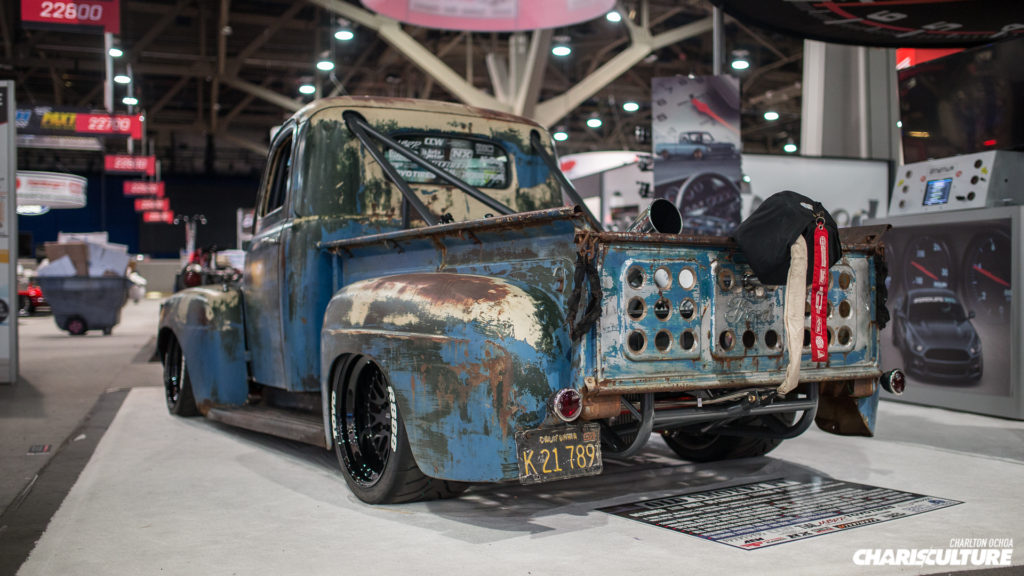 The truck's body still looks the same from when he purchased the vehicle, so the tube frame race chassis is like a wolf in sheep's clothing.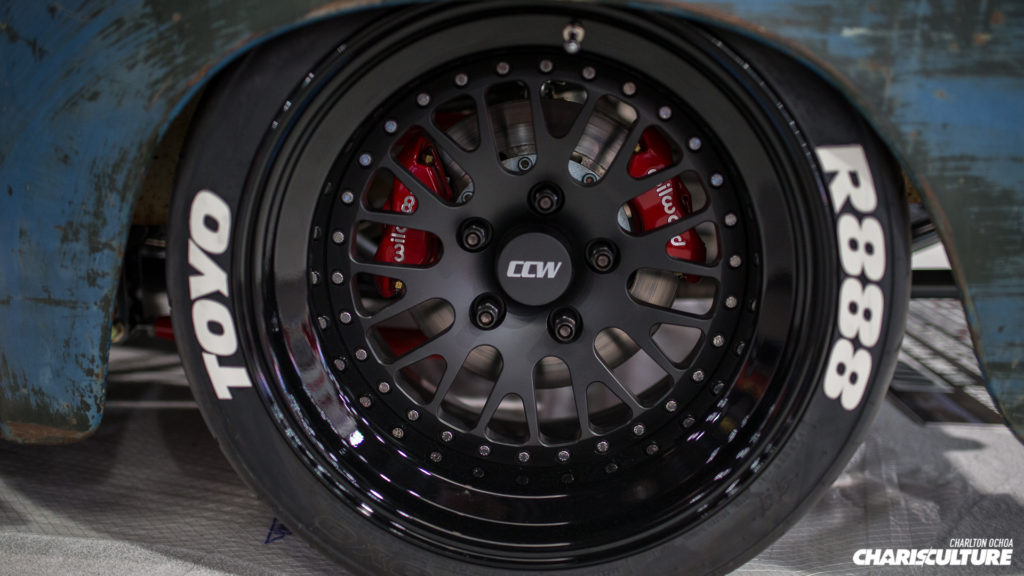 If you're building a road racing machine, there aren't many better proven wheels than CCW. Being from Florida, we are familiar with the company from their sponsorships of local shows. After being purchased by Weld Wheels, the name only grew stronger and pairing with Scott to help sponsor his truck made for a great combination.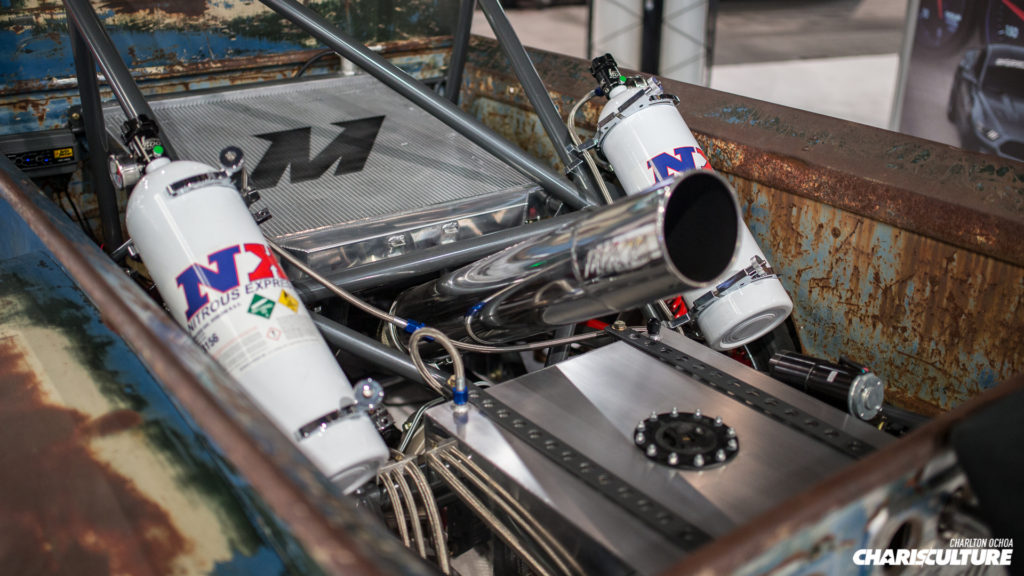 We spoke briefly about the SEMA cruise coming up, and he mentioned about how he felt bad for whoever was going to be behind him during the ride, which I found to be funny. The Turbo Diesel cummins swap was a rather popular swap this year, and at least for this week, giving the atmosphere all it could handle.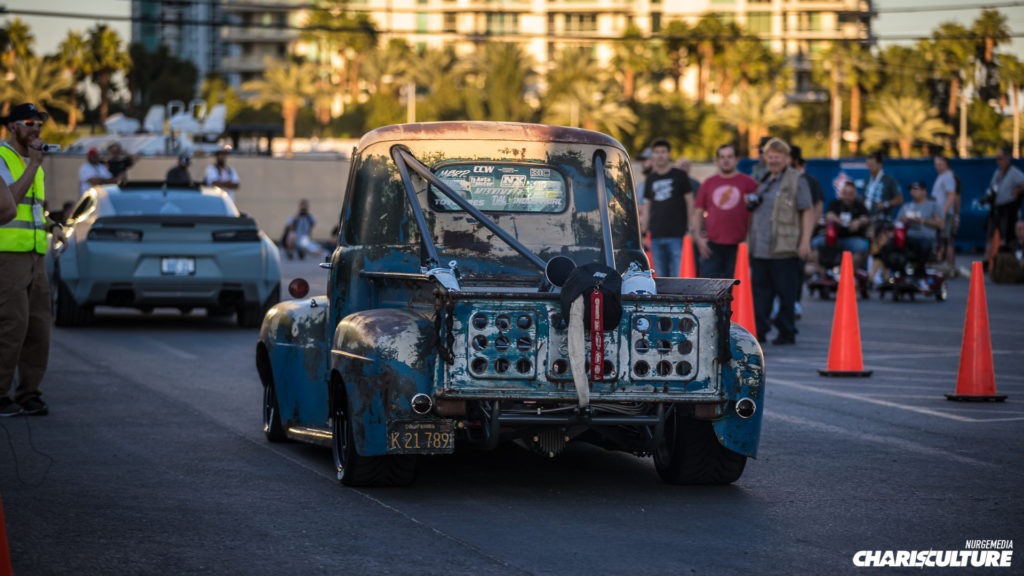 The rest of the pics can be found on our flickr here