One of the most wonderful things about my love of automobiles are the people that I've met because of it. When I met Jason of The Creative Workshop he was so thrilled by my photos that he showed them to his friend Bill Adam. Bill was equally impressed, so much so that he approached me about his event -Rides and Smiles.

When I told Bill that we would be honored to help him out with his event he was elated. I explained the event to the rest of the crew and everyone was on board to do something very different and very meaningful. The premise of Rides and Smiles is to give terminally ill children and wounded warriors an opportunity to ride in some high performance / exotic cars. That's where the smiles come in.
Our first day of the 2 day event started at the Homestead Air Reserve Base. We arrived around 7am which was about an 1 hour earlier than anybody needed to be there. To our surprise there was already a decent group of cars parked in the staging area!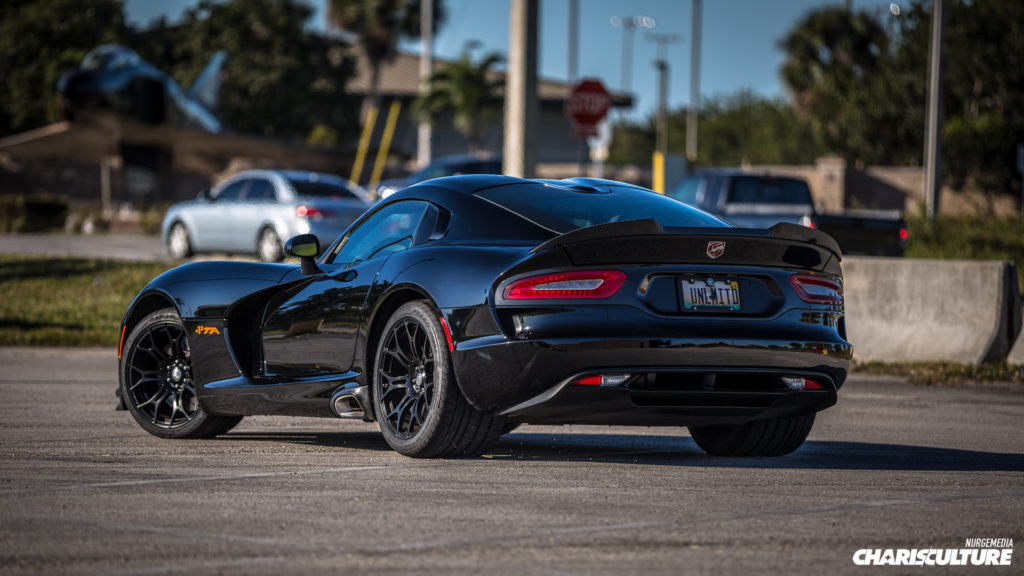 As we were getting out of the truck a SRT Viper TA pulled in. It sounded like a snarling pit bull as it came down to a low idle. It was going to be an awesome day.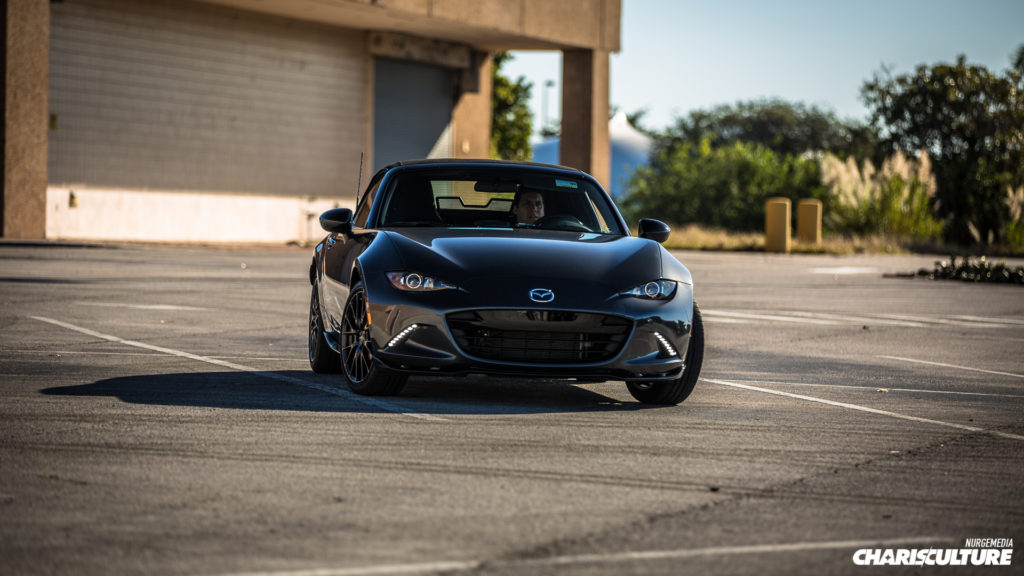 On the other side of our truck sat a brand new Miata MX-5 and damn did it look good! The new design really makes the Miata look more aggressive. Gone are the old smiley faced bumper and pop up eyes. Now it has the sleek lines of an apex predator lurking in the shadows awaiting its prey.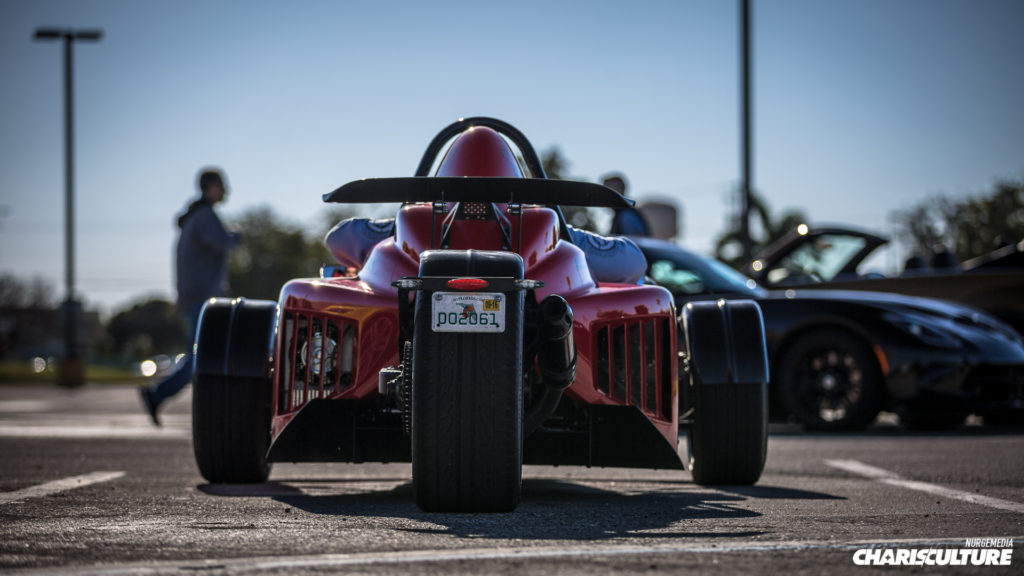 Since it was still early and there was 6 of us we decided to split up to cover more ground. Brendon, Dmitry & Justin went into the base with Bill and the first group of cars. Tim, from the base's public affairs team, escorted them all in. Minus, Ryan and I waited in the staging area for more cars. As they drove off this "trike" pulled up and left me wondering for a bit as to what it was. Upon further inspection I saw that it was a Scorpion Motorsports P6. Essentially it's a highly modified Kawasaki ZX6R engine strapped to a 3 wheeled chassis with a cockpit that has the feel of an exotic sportscar. It looked like a blast to drive.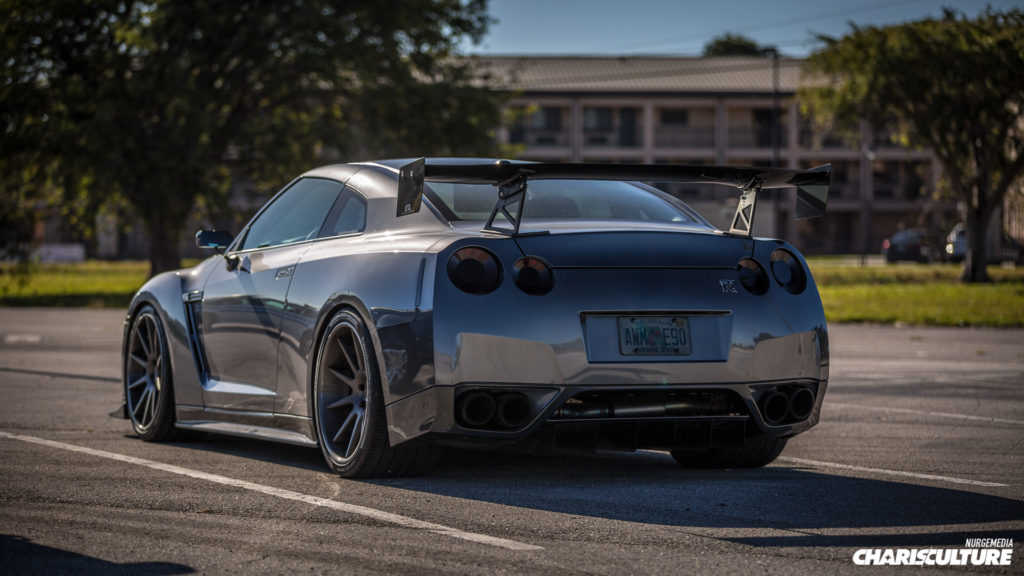 Next I heard the roar of Godzilla himself. The Fabshop Miami GT-R came to a stop in front of me.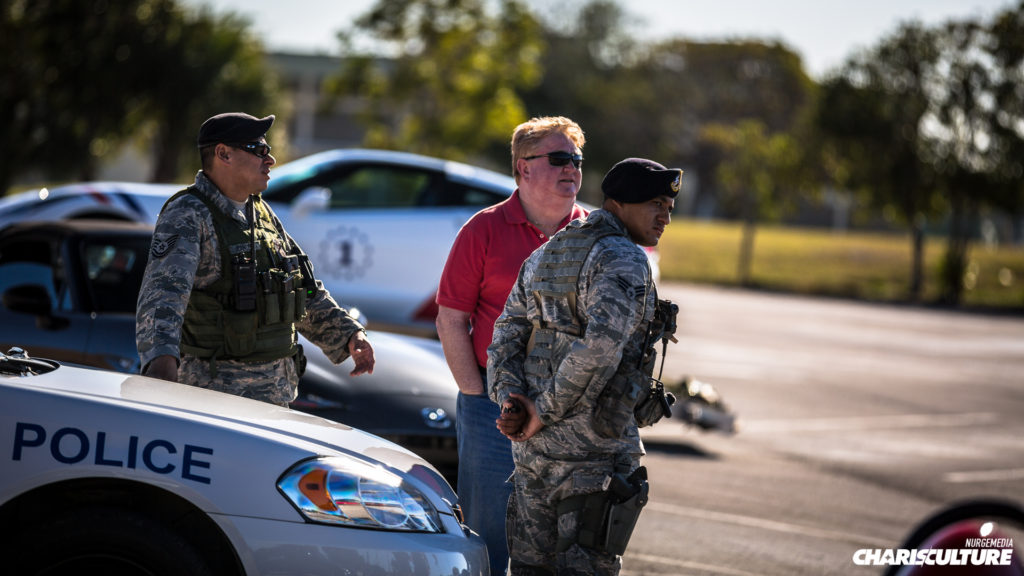 While we waited for more cars 2 MPs came out to the staging area to keep us company. After an hour or so Tim returned to bring the rest of us into the base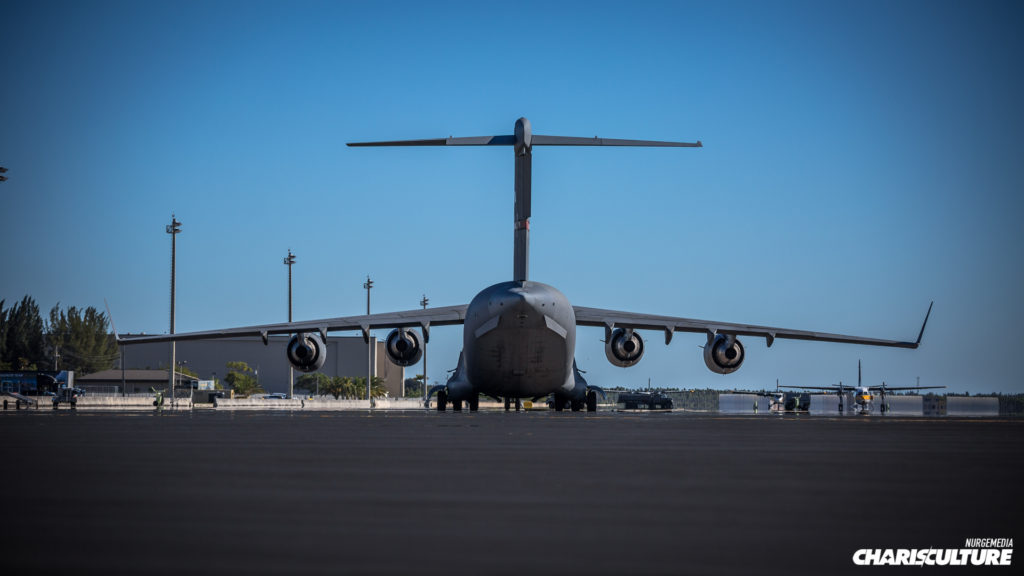 Gratuitous booty shot of a C-17 Globemaster. Saying the aircraft was massive was an understatement.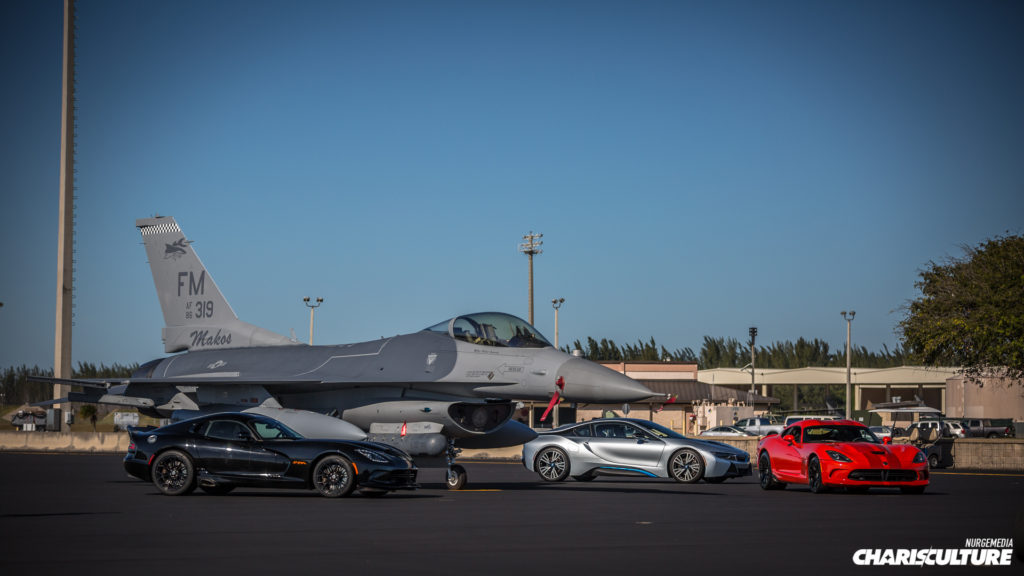 We arrived on the base apron and were greeted by the previous group of cars and a beautiful F-16. We met up with Brendon but there was no sign of Dmitry and Justin. We tried them on the radio but there was no response so we just went to work and figured we'd hear from them eventually.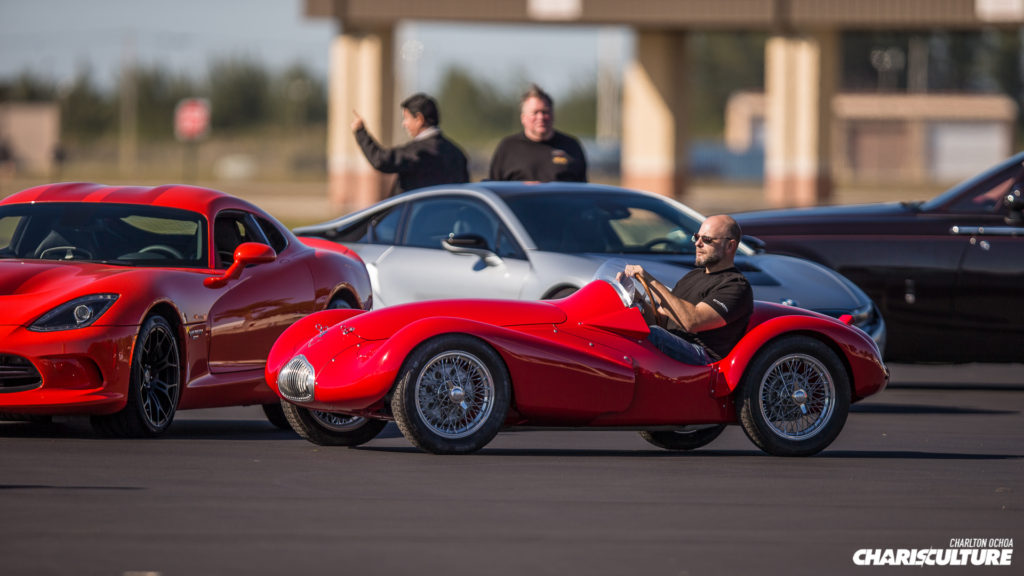 Cars were still unloading and getting directed to where to park. Jason was in the process of positioning his 1953 Stanguellini 750 on the apron.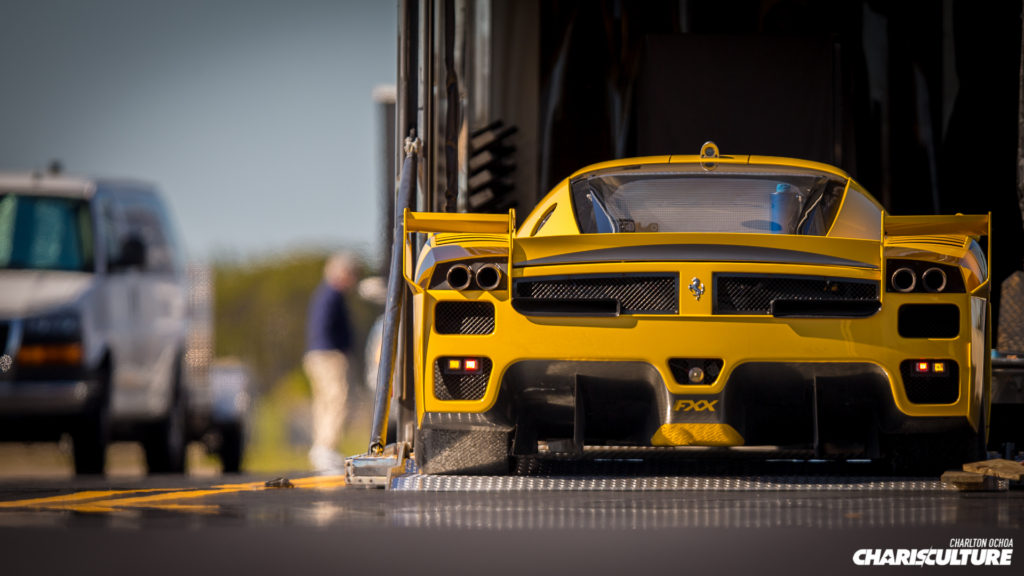 Preston Henn of the Swap Shop had his FXX Evo and LaFerrari brought down for the show as well.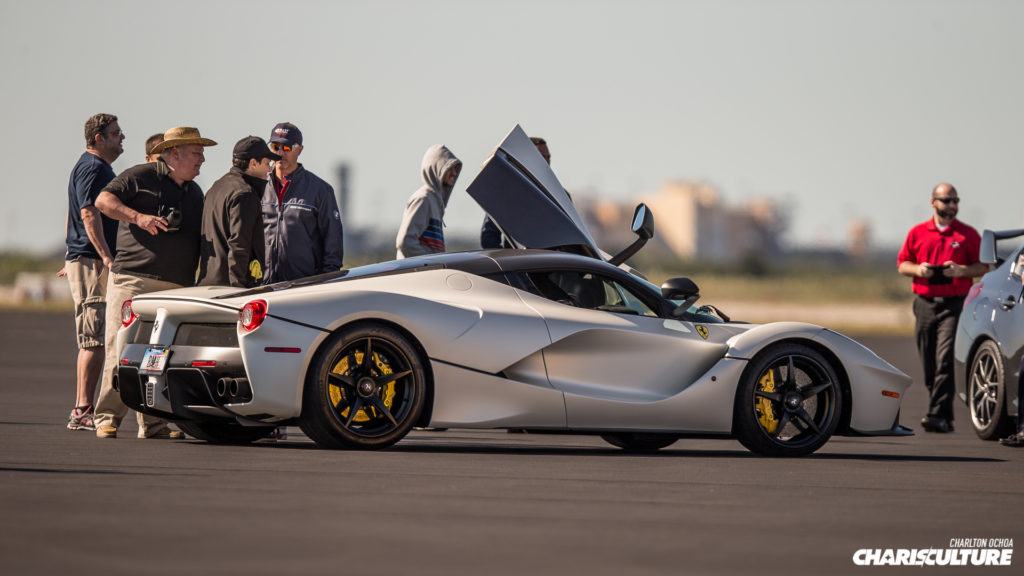 Both cars sounded amazing and drew quite a large crowd once parked.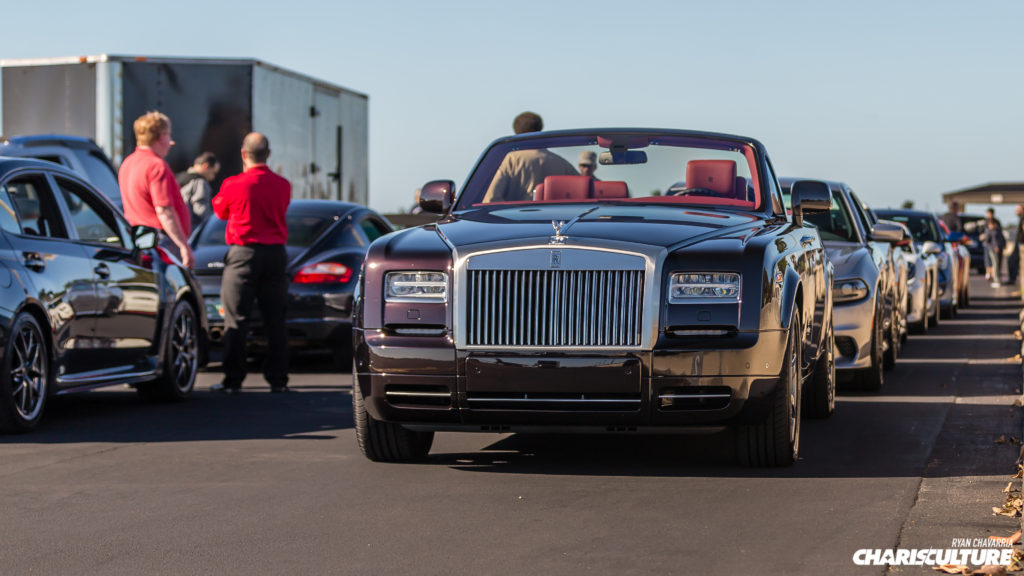 There were still plenty of cars in line to get positioned!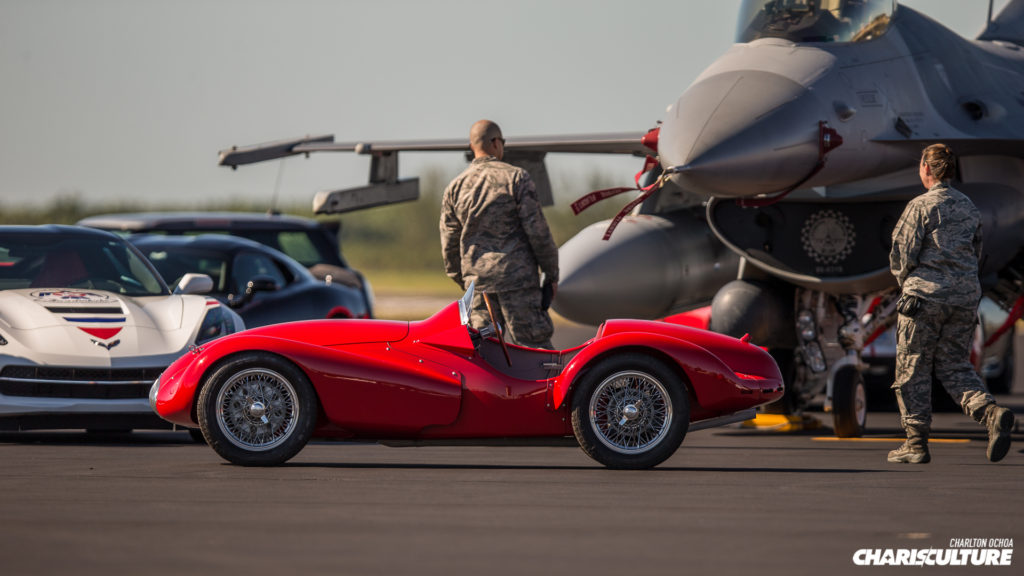 Some of the base personnel came out to see the cars so we started to focus on them while the rest of the cars got situated.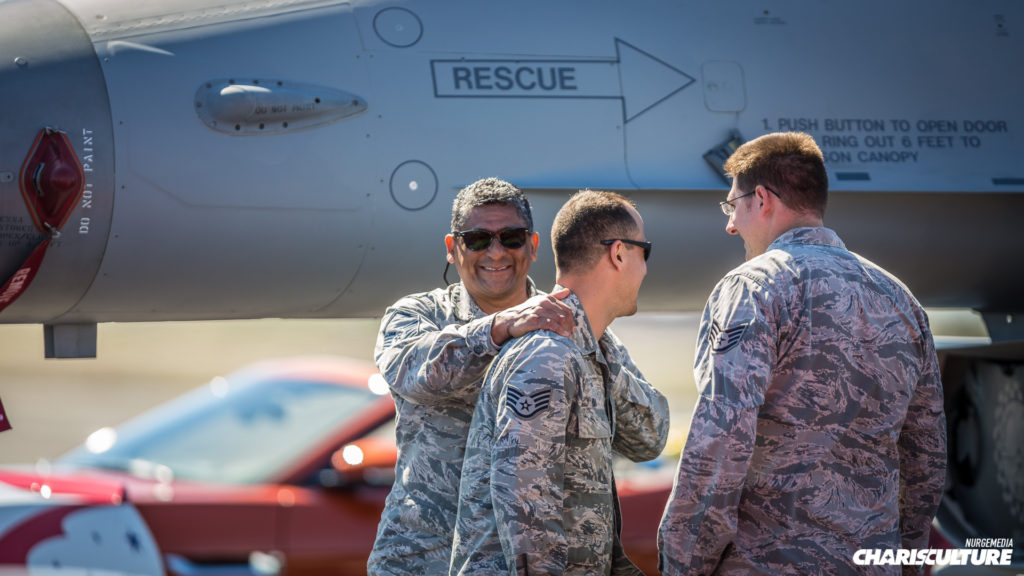 I had to keep in mind that we're on an active air force base. These people are working, this isn't the weekend for them. So it was nice to see them smiling and enjoying the time they could get to come out to the apron and enjoy some really awesome cars.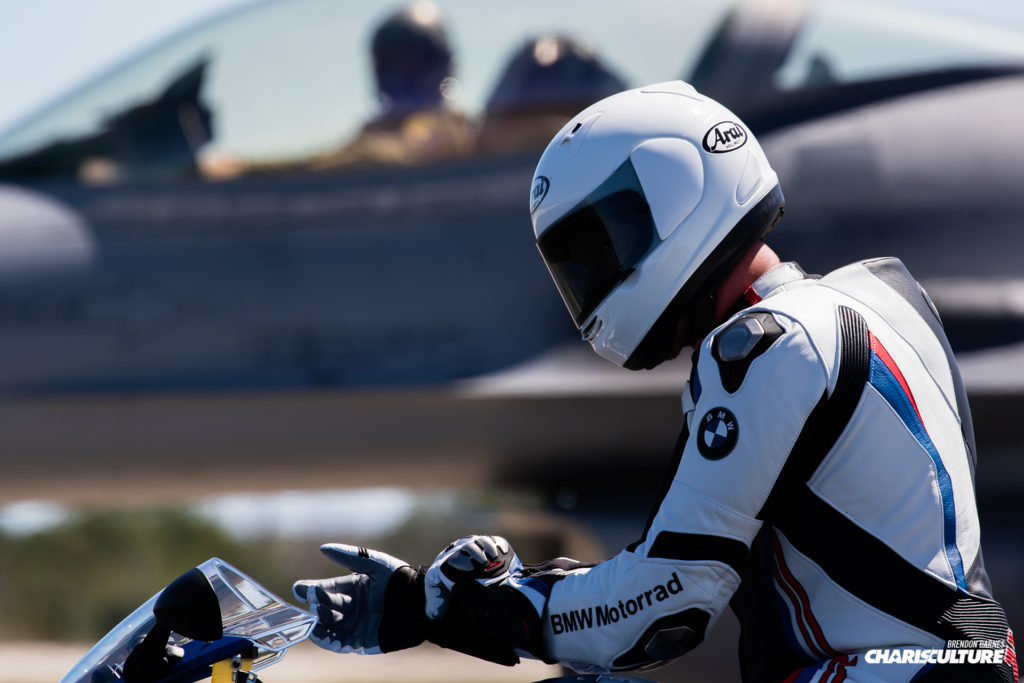 After lunch we returned to the apron. Dmitry and Justin finally reappeared. It turns out that the Golden Knights were going to be doing practice jumps all day. So Dmitry and Justin had an opportunity to go up in the Golden Knights jump plane to get footage of them practicing! We all were excited and upset at the same time. Awesome that they got footage but damn that sucked we didn't get to go up with them! No problem there's always the reshoot :)
Now that we've reunited the full team we could tackle the next event —The BMW 1000RR Demo. Factory rider Nate Kern was on hand to show everyone what the 1000RR could do.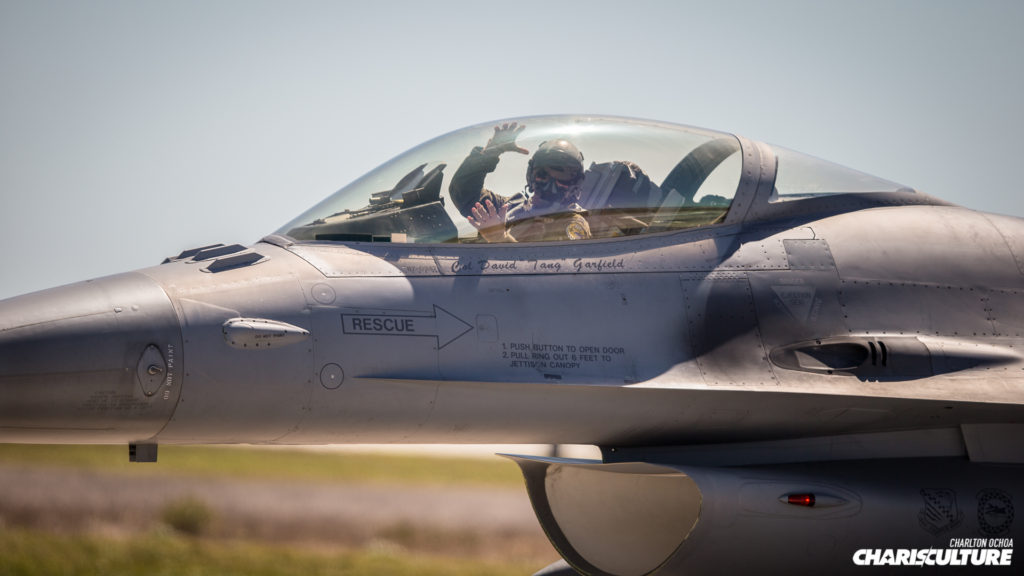 Of course what fun would seeing an extremely fast bike rip down a runway be without a little competition? Well Nate's task was to beat the best time set by this F-16.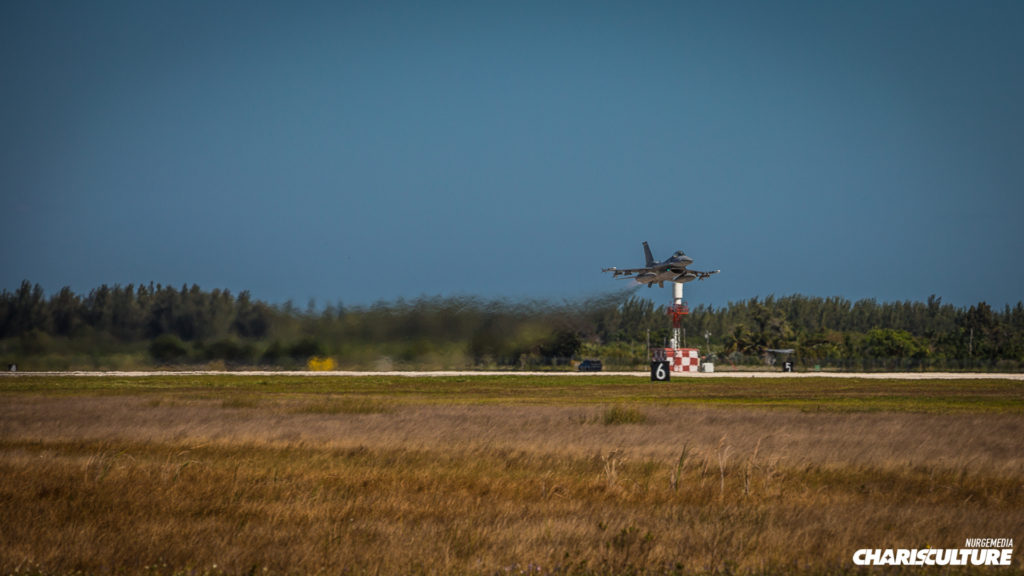 I arrived at the taxiway in the middle of the 2 active demo runways so I'd have access to both the bike and jet on their respective runways. The jet had just started its approach on the back runway. LOUD doesn't even come close to explaining the sound coming from the F-16. I had heavy duty ear protection on and I could still hear the scream of the thrusters from this distance.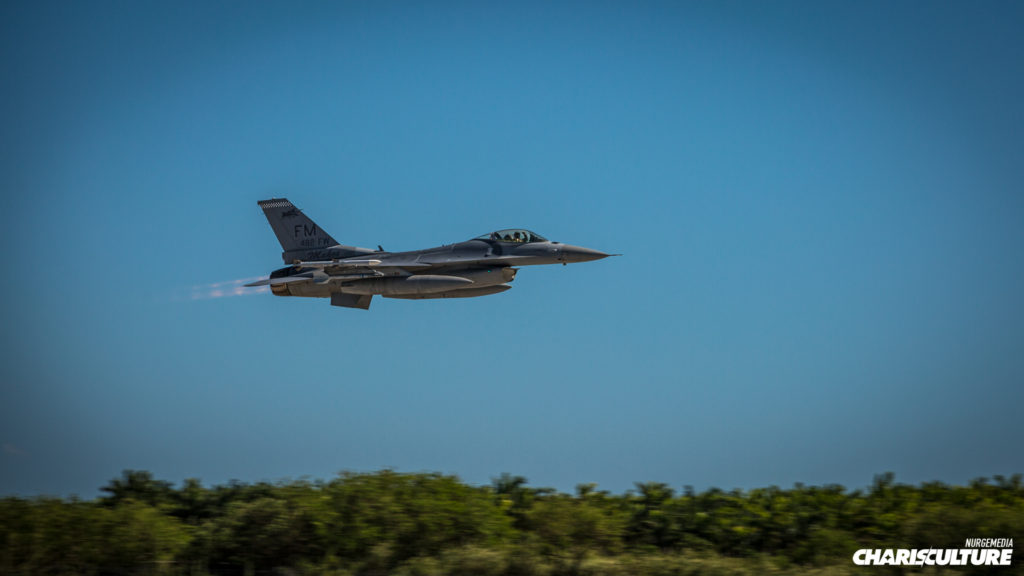 It only got louder as the pilot flew by (and waved).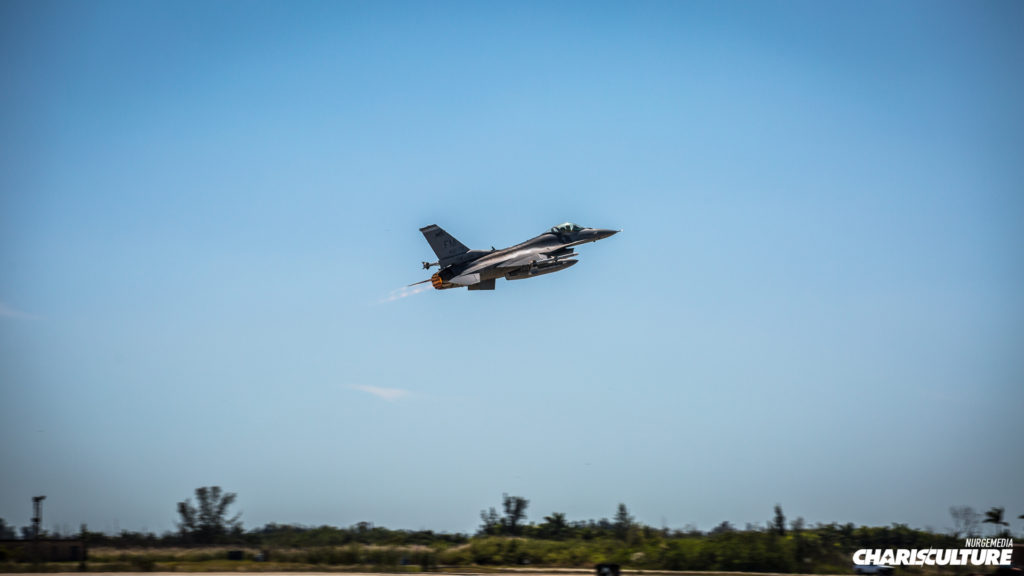 Once he passed me, he went into afterburner and just climbed into the sky.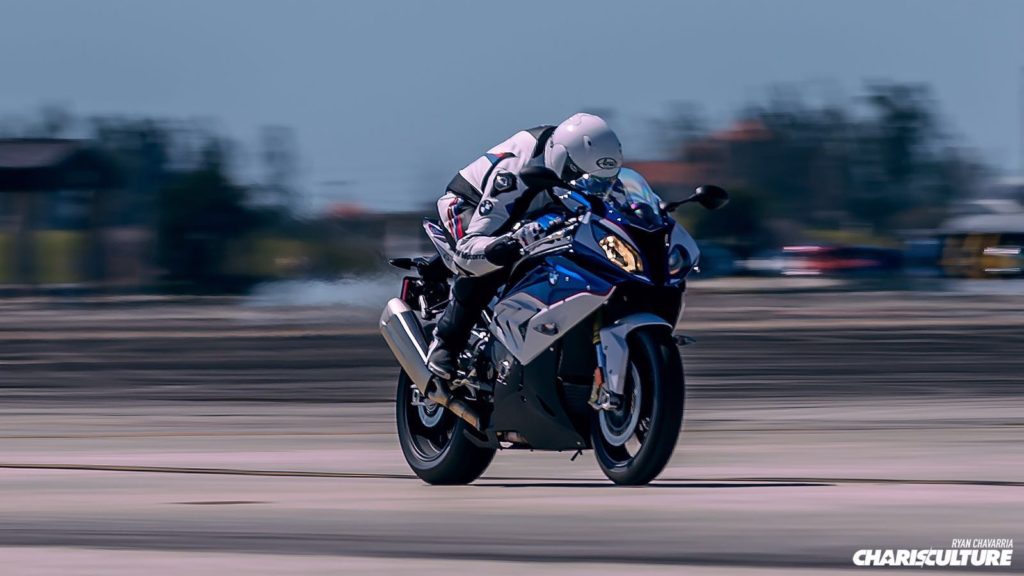 I quickly ran across the taxiway to the front runway to catch Nate do his run. He blasted down the runway hitting 188mph before having to slow down for his turn around. Panning cars is tough but panning a motorcycle has to be one of the tougher challenges I've faced. Luckily Ryan was also following Nate and got this great shot just before he slowed down. This is the beauty of having an awesome team working together.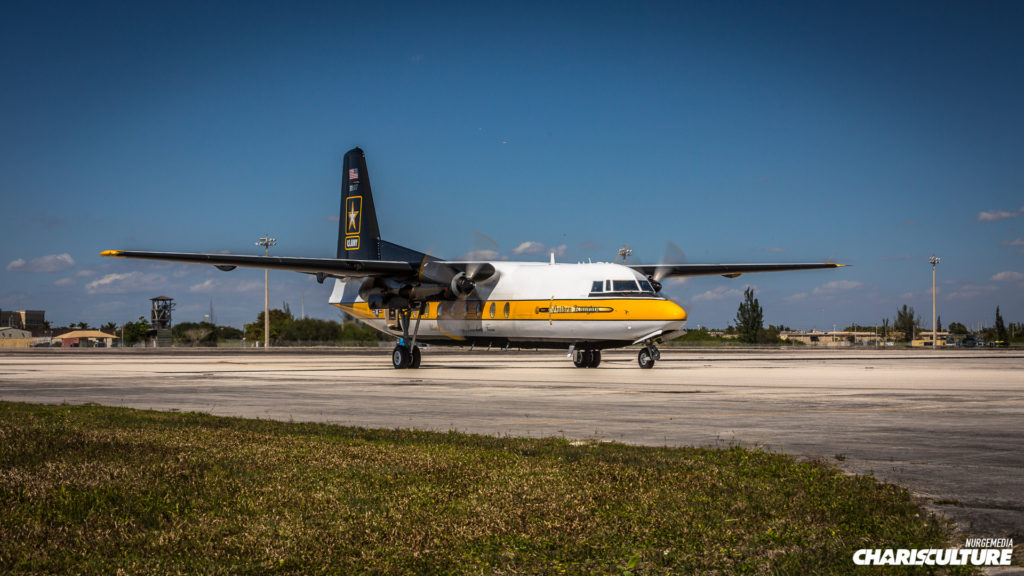 With the demo over the Golden Knights landed as their practice jumps were done for the day. They taxied right to where I was. I've never been this close to non-commercial active aircraft before. It was pretty cool.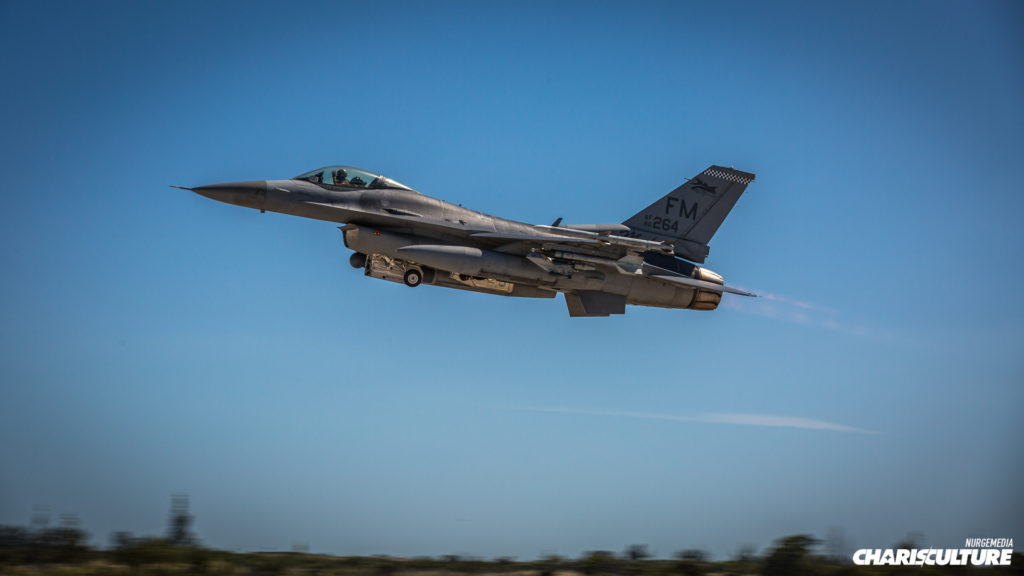 Now that all the action was clear it was back to their regular flight schedule. F-16s had been lined up at the ready to do test runs. So just like that 9 jets took off in groups of 3 with 3mins delay between each aircraft.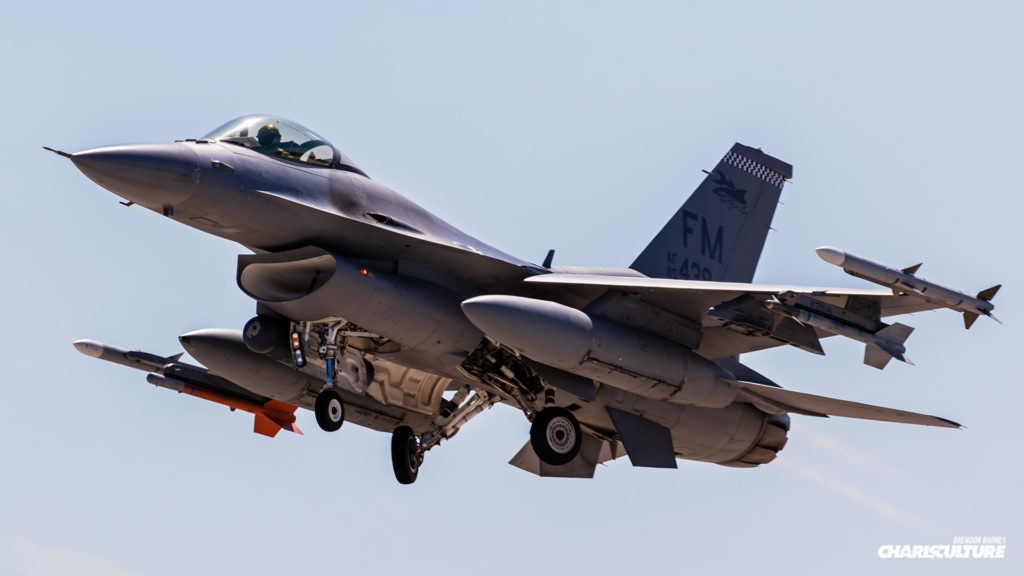 It was just amazing to be so close to these amazing machines.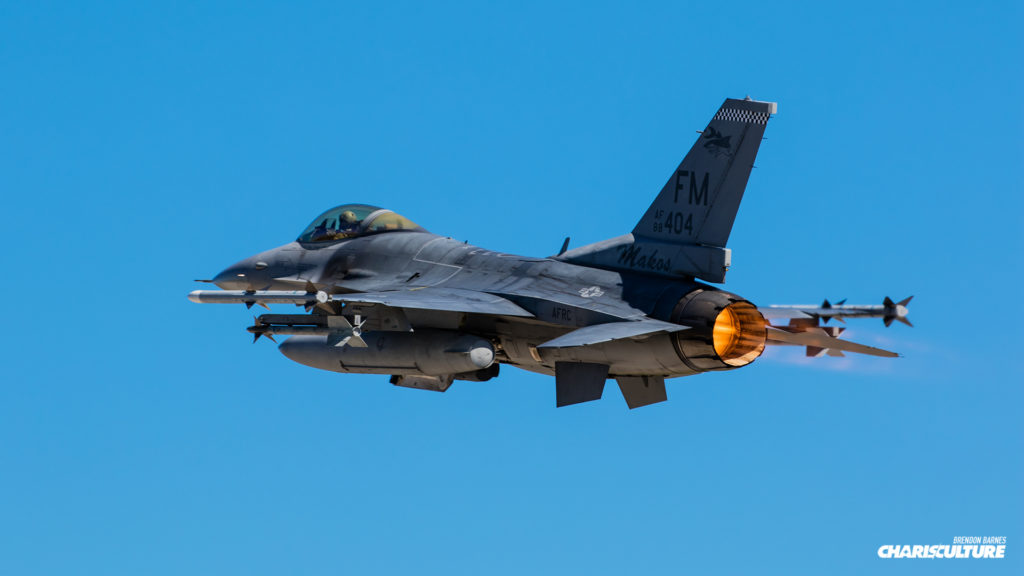 As we were watching the jets take off I was speaking with my escorts, both on active duty, they were extremely happy to be there and to be apart of the event. They were very thankful for everyone coming out to see the base. I thanked them and told them both I understood and then explained; "This event is for you all as a way of thanking you for what you do in keeping this country safe. We're here taking pictures while you're out there saving lives." They both smiled and thanked me again.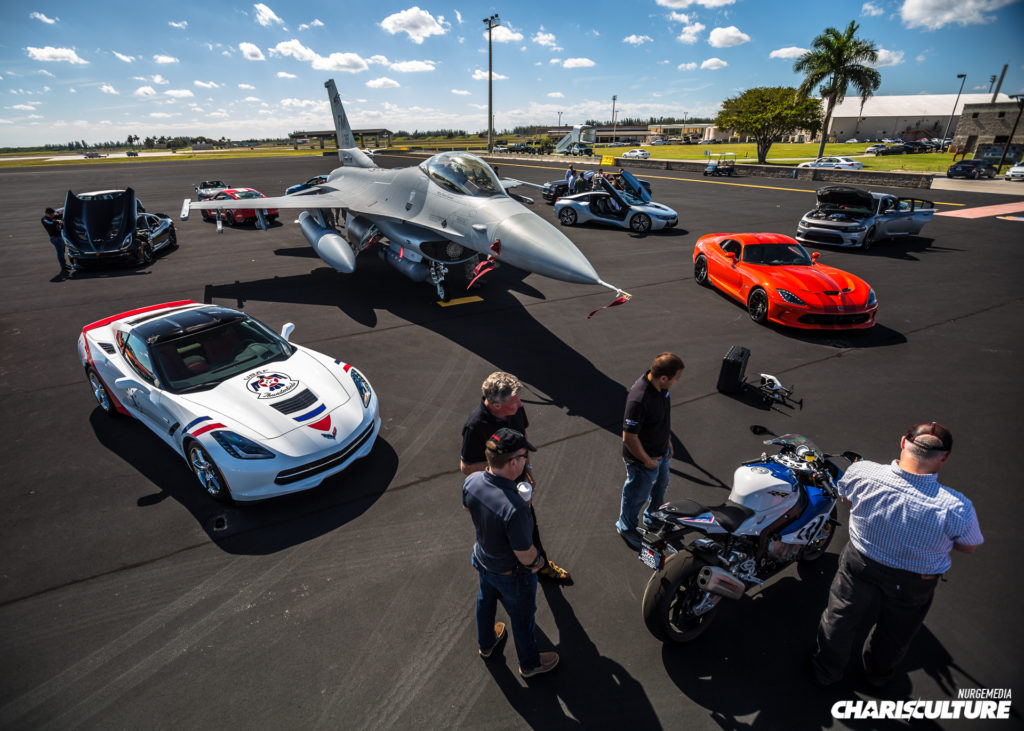 We all returned to the apron where some cars were packing up.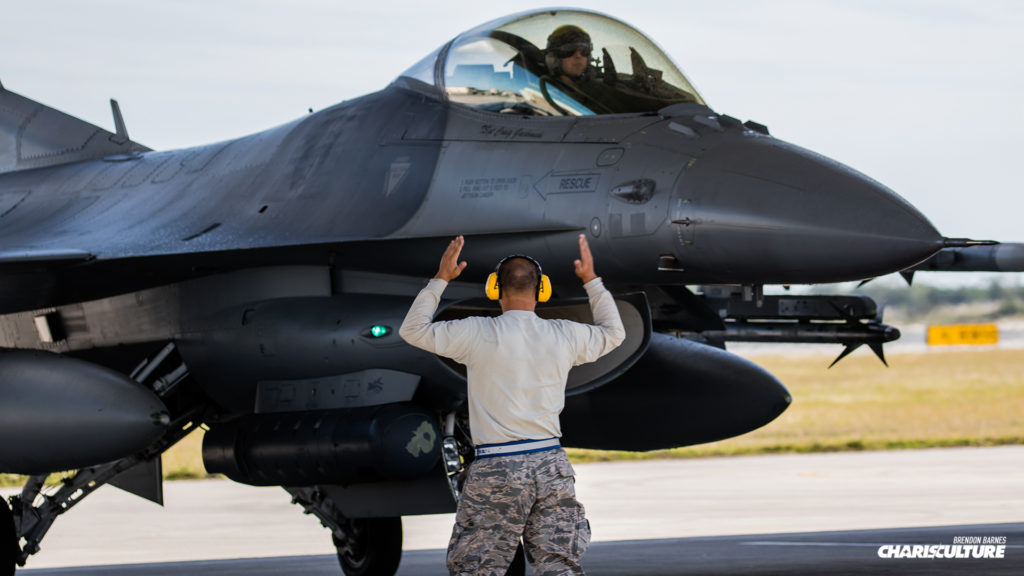 Before we all parted ways we had a couple more things to do. Brendon and Ryan got to experience the F-16 staging area.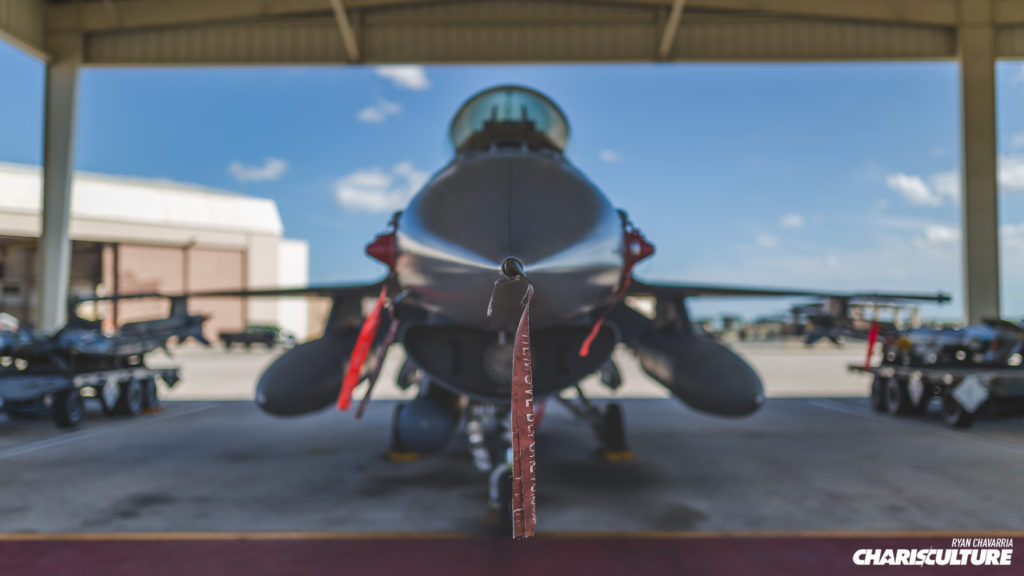 And get to see a few real "remove before flight" hangtags.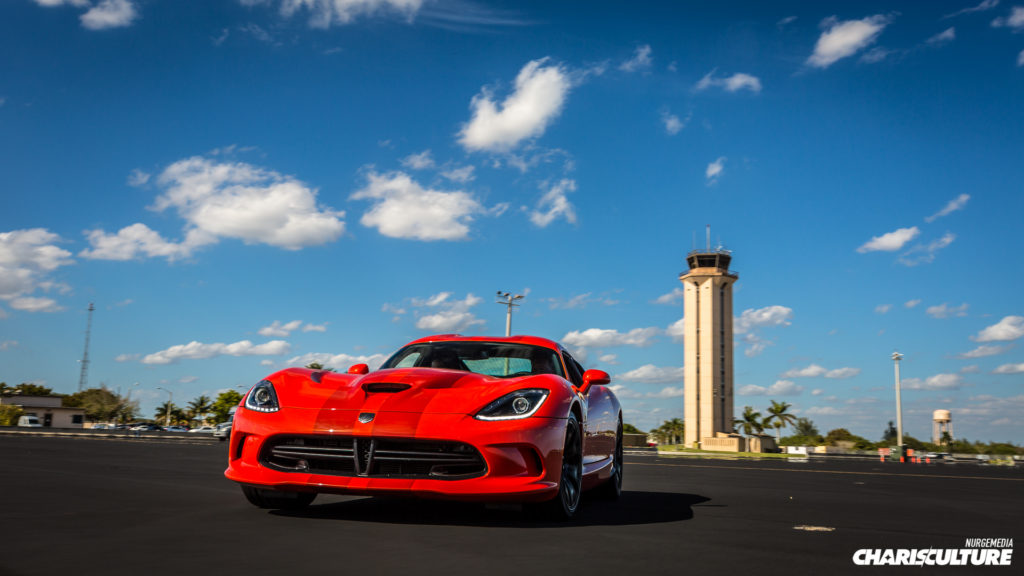 While they were doing that Dmitry and I jumped into a Dodge Caravan for some Jeep Beach style rollers. First we shot the Viper.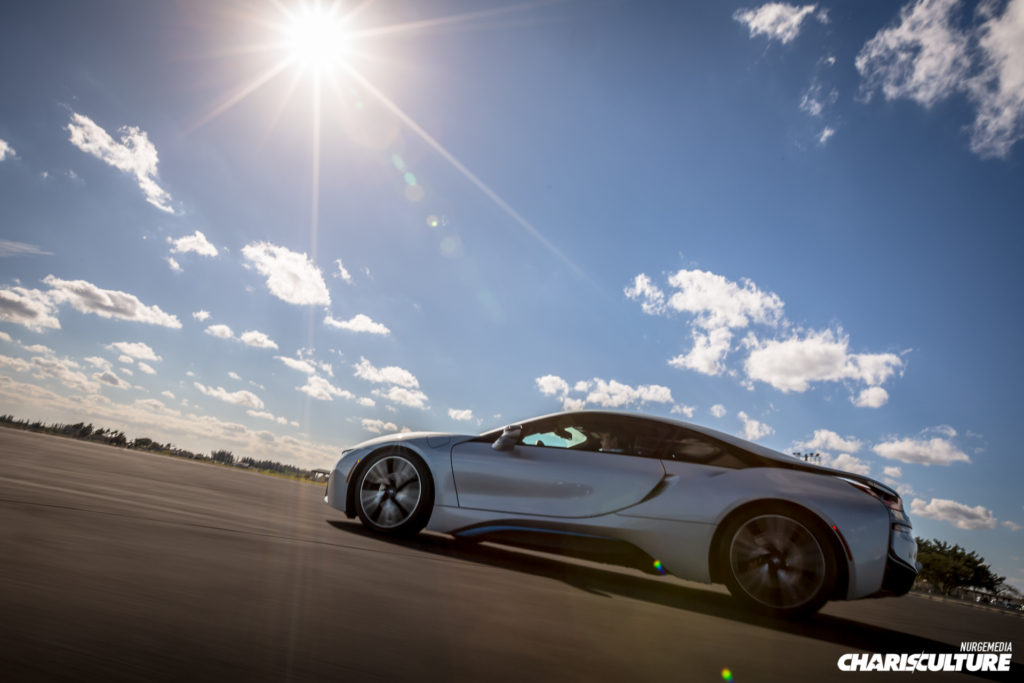 Then we dropped off the Viper and shot the i8.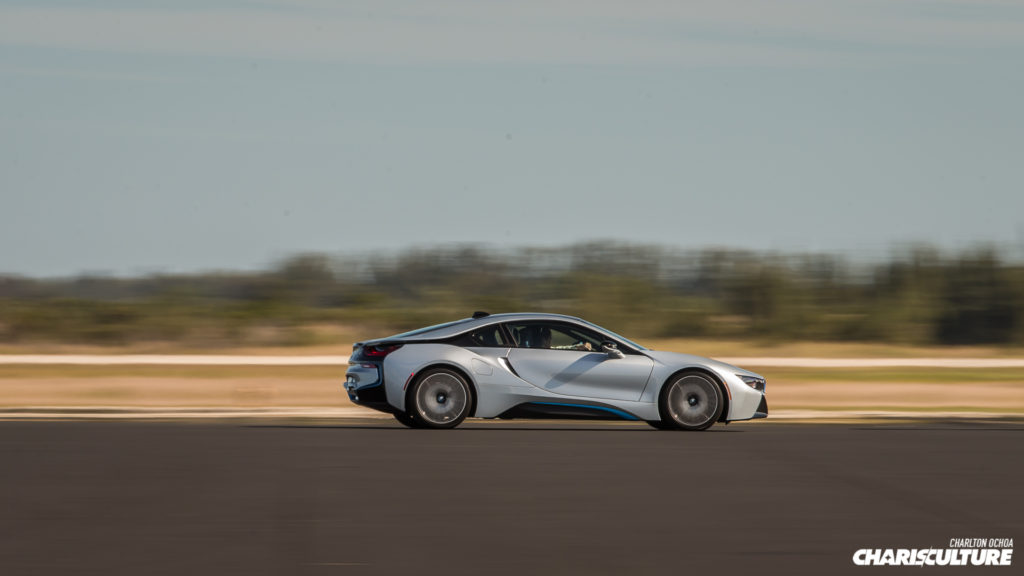 Charlton got some pan shots while we were getting the rollers. We maximized that empty apron to the fullest.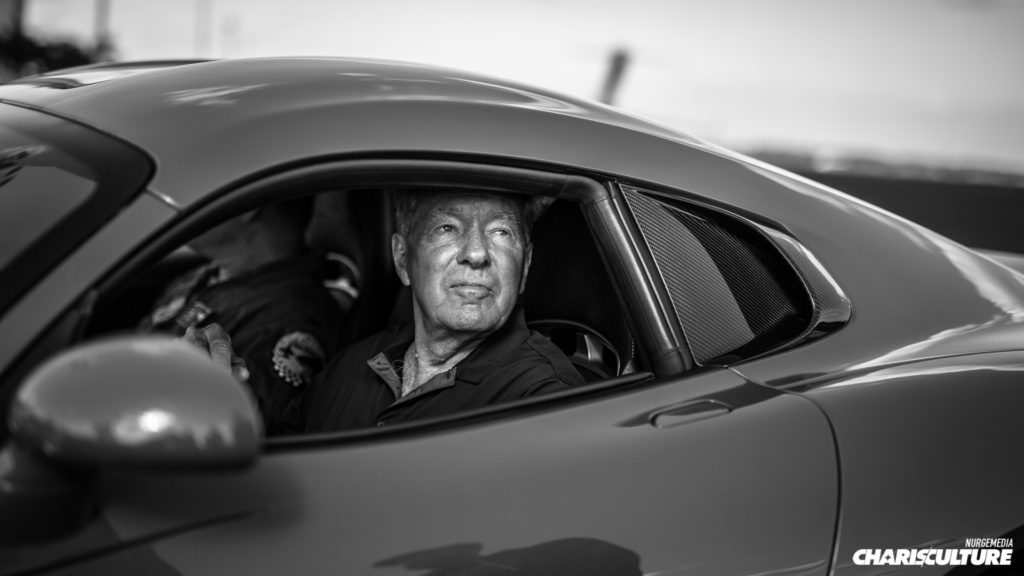 The i8 was the last of it. It was a full day of wonderful experiences and fond memories. All of it thanks to this man, Bill Adam and
SAMA. We all had a great time working with some amazing people. This has to be one of the most rewarding shoots that I have done. My team and I look forward to working with Bill and SAMA for more events like this. Stay tuned for Rides n Smiles Day 2.
All pictures can be found here.