The South Florida Automotive community is my home, and although some say it's taken a turn for the worst, there are always groups of people who give back and invest their time and money (not only into their cars but also into the scene). That's what this show was – the first Toyota/Lexus BBQ. While this particular show may not be a "come one, come all" show with their cars, let's focus on this part of the scene, which is mine (as a Supra owner).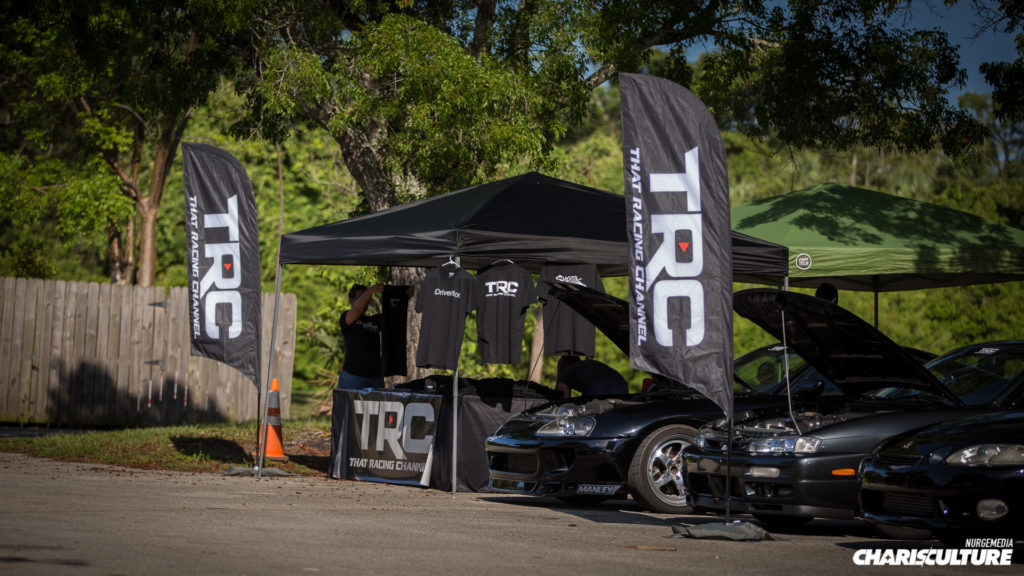 I came to the show with intentions to mainly bring my car and kick my feet up, but, of course, as it got closer, knowing what type of cars will show I always get the itch to bring the camera out and do some work. Fortunately for me, my buddy Steve (nurgemedia) lives close to where the event took place and made it there before all the casual showgoers did.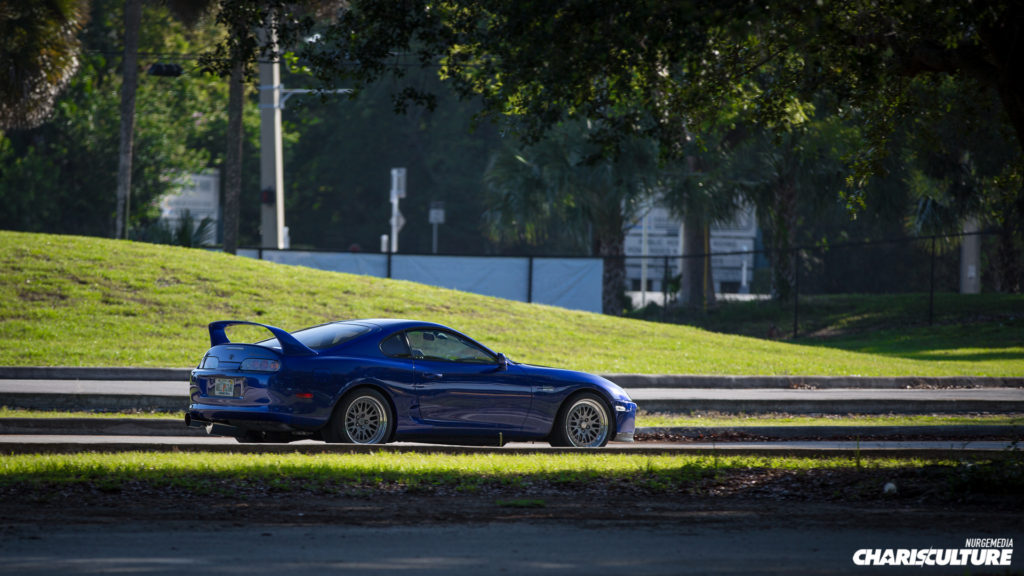 I removed myself from many online forums and only stick with the local Facebook communities because I feel they are more engaging and personal. I was very excited to catch up with many of my fellow Supra owners and see what other toys everyone was bringing out.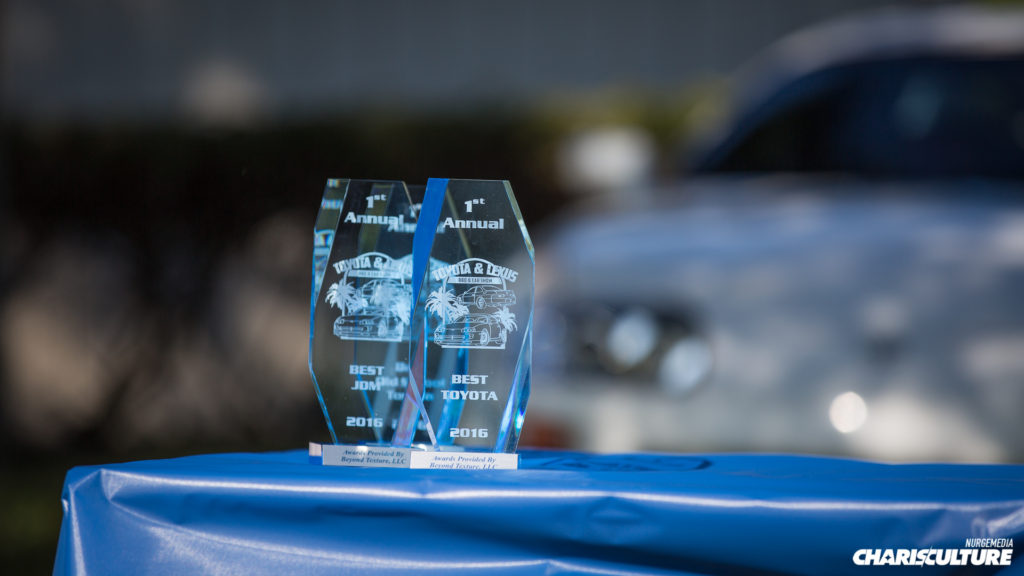 This particular event ( The South Florida Toyota Lexus BBQ ), however, was more than just a car show. It was an investment into the community, a family-friendly day where you can bring your kids, enjoy some great food, catch up with old friends, and see some badass cars.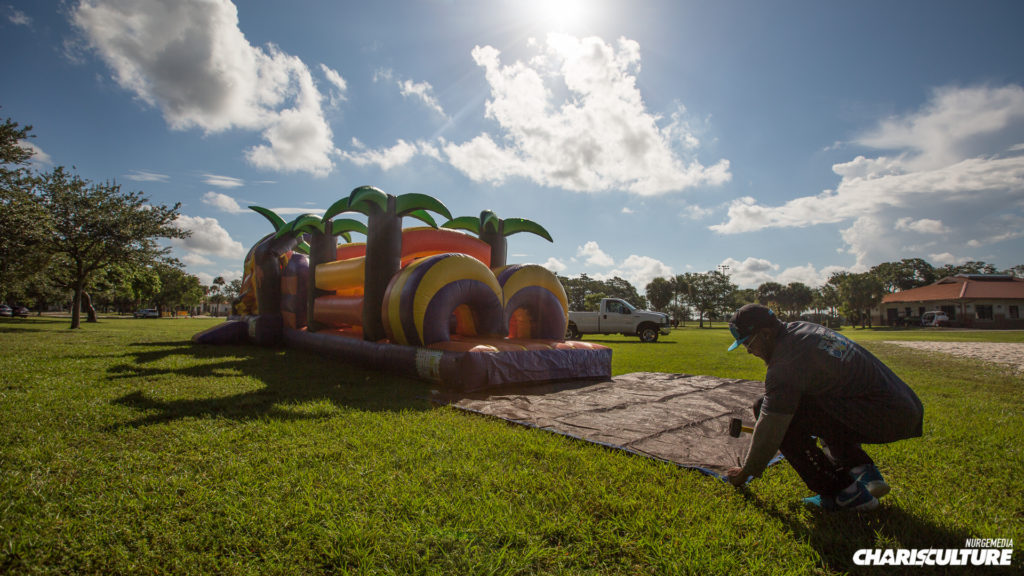 Having travelled and gone to so many shows to take photos, people always ask me what I think about different events. I always try to make the same point, I believe the perfect car show is one made for the family. I get that much of our community is young, but there's a large amount of people who can't abandon everything for a show all the time. Making it entertaining for the spectator and for the children is a step in the what I think is THE direction.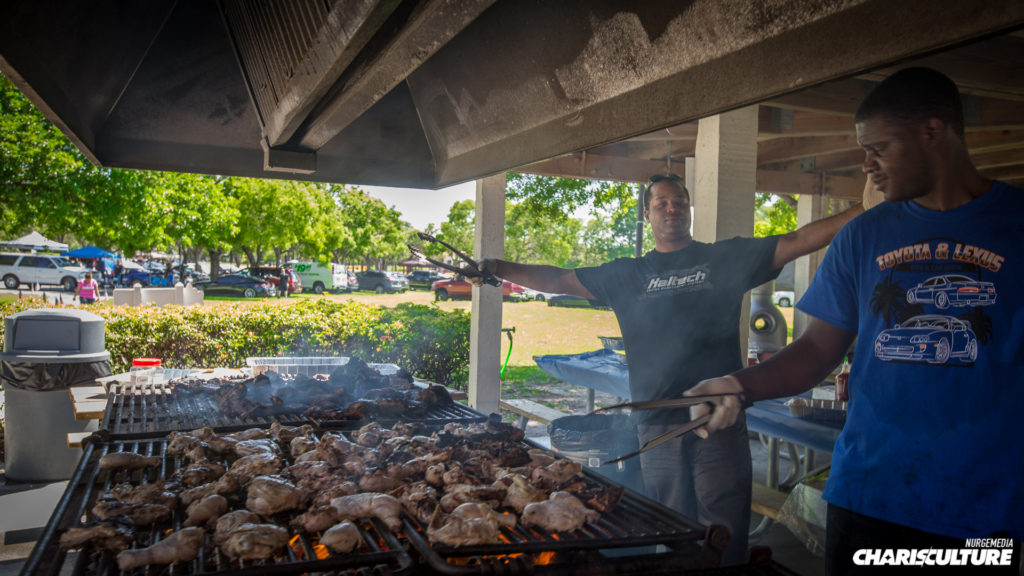 Family is such an important concept, especially when it comes to the car scene. Not only those bound by blood but those tied to us by loyalty. The efforts put in by so many people is the only thing that made the show and what makes every other show possible. What you don't see is what makes everything you do see work. So, before we dig deep into the cars, I want to thank all of the volunteers who put everything aside to spend the day making these type of shows smooth for everyone else!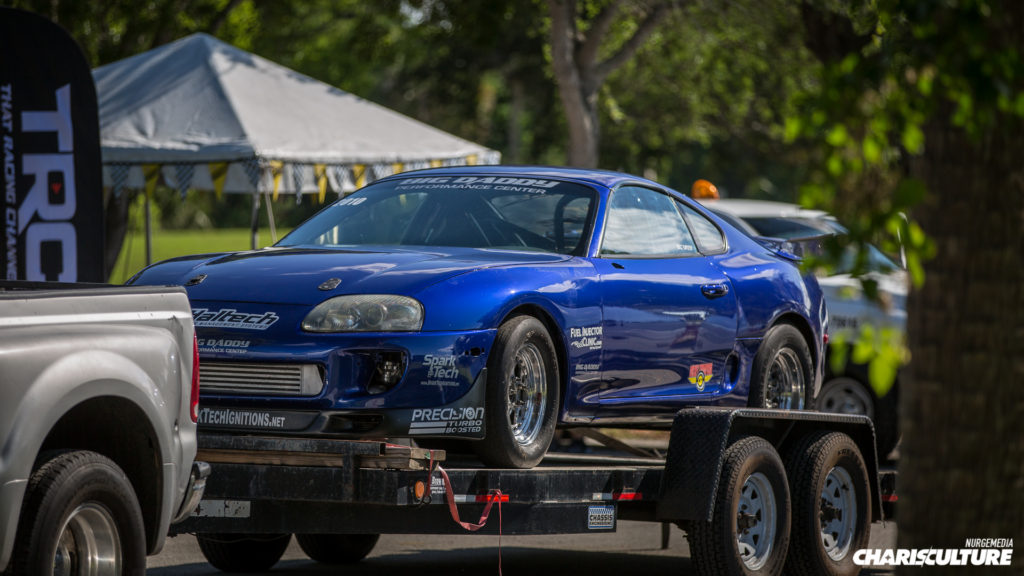 The Big Daddy Performance team has been around for as long as I can remember! Kicking ass in the Supra community all around the U.S, so it's always awesome to see their work being showcased.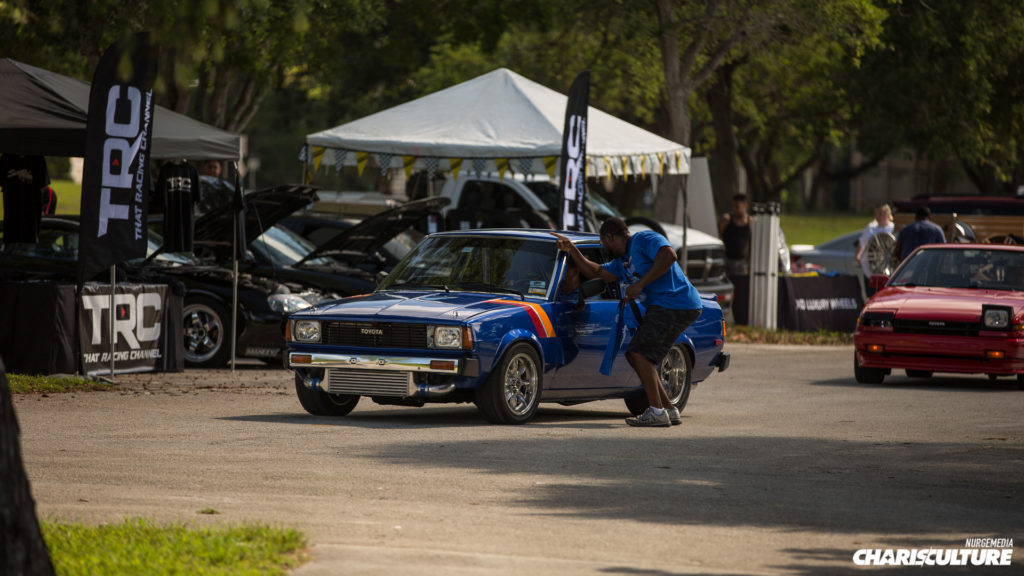 From new to old school, everyone brought their toys to the show. I love seeing old cars of all types look nicer than a 2016 model.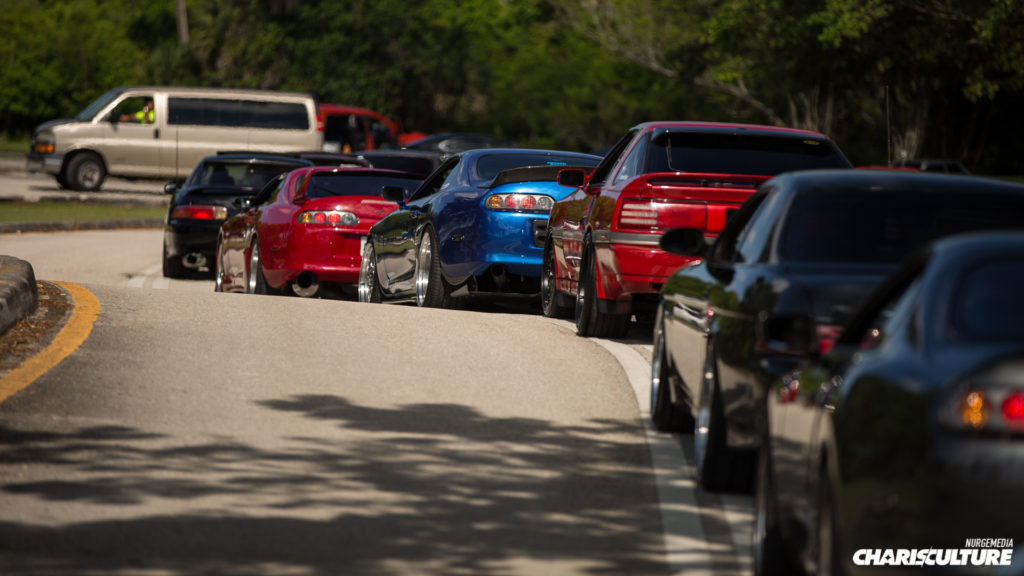 It was pretty awesome seeing such a large turnout with a variety of different cars. You don't have to have the most popular car on Instagram to enjoy your ride!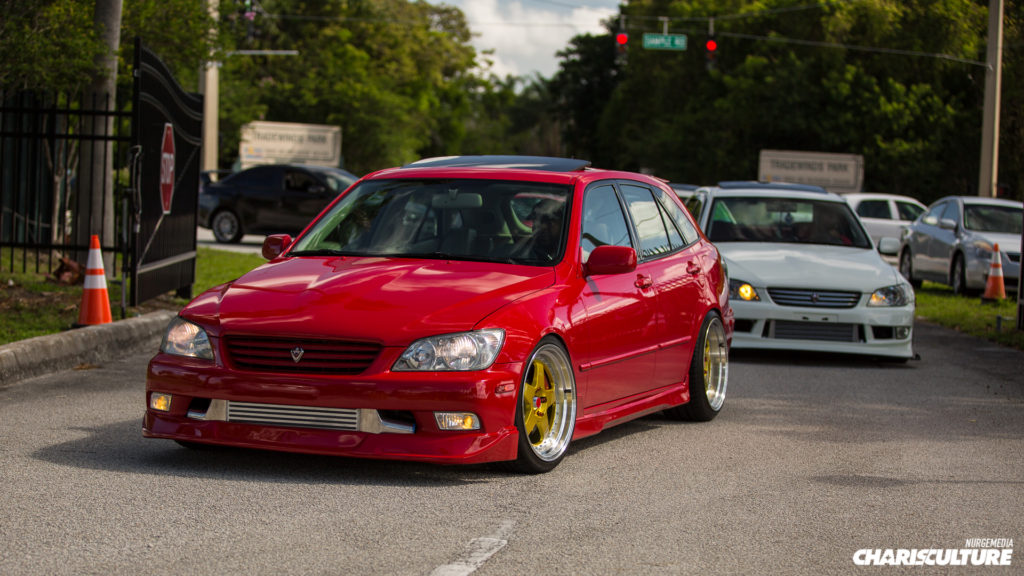 I'm a fan of a big intercooler on just about any car, but on this wagon, it's just better than usual.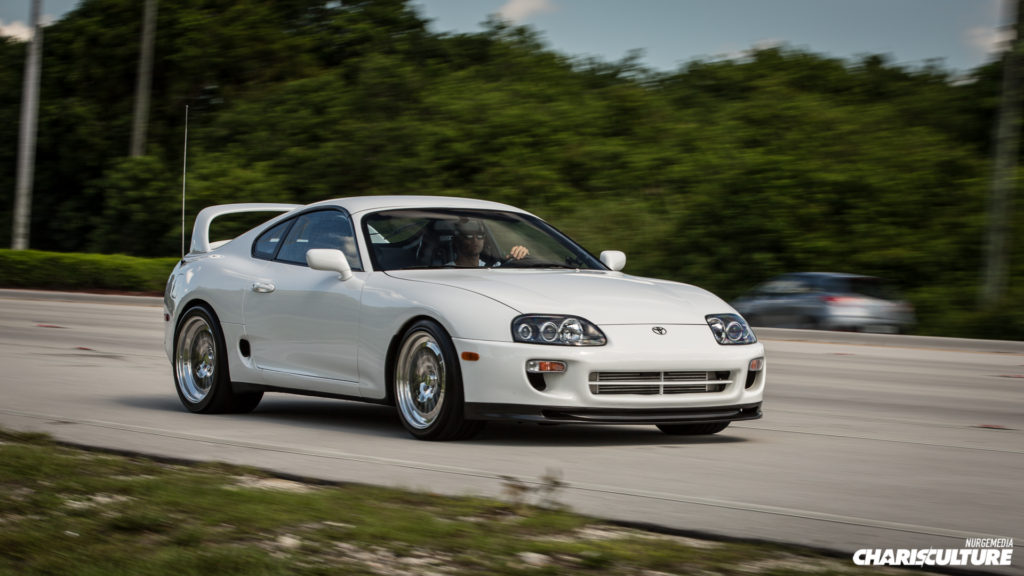 One by one, all types of rides started to pull in. Even though I own a Supra, every time a see a clean one, I feel like a little kid again.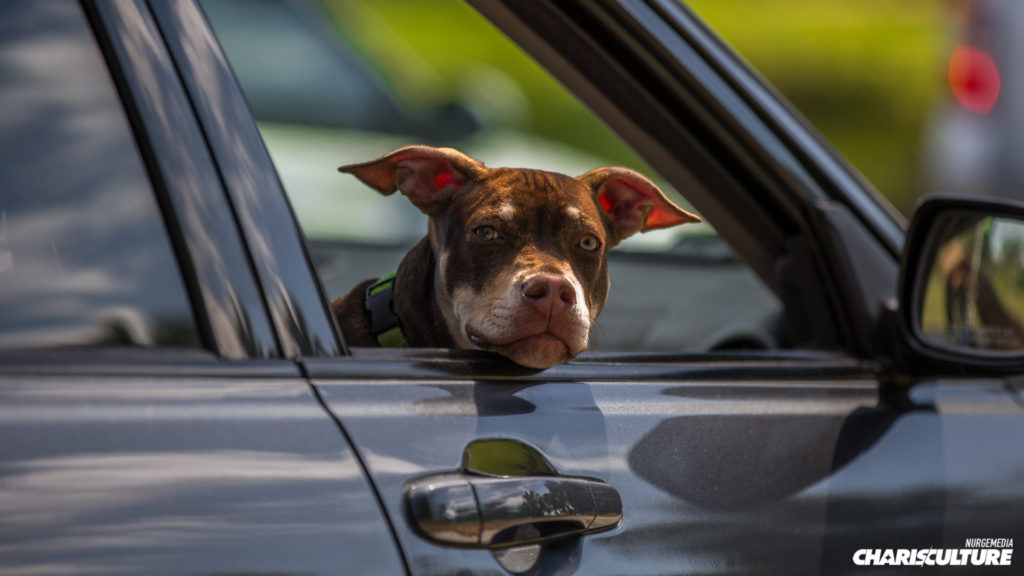 Of course, some passengers are more photogenic than others.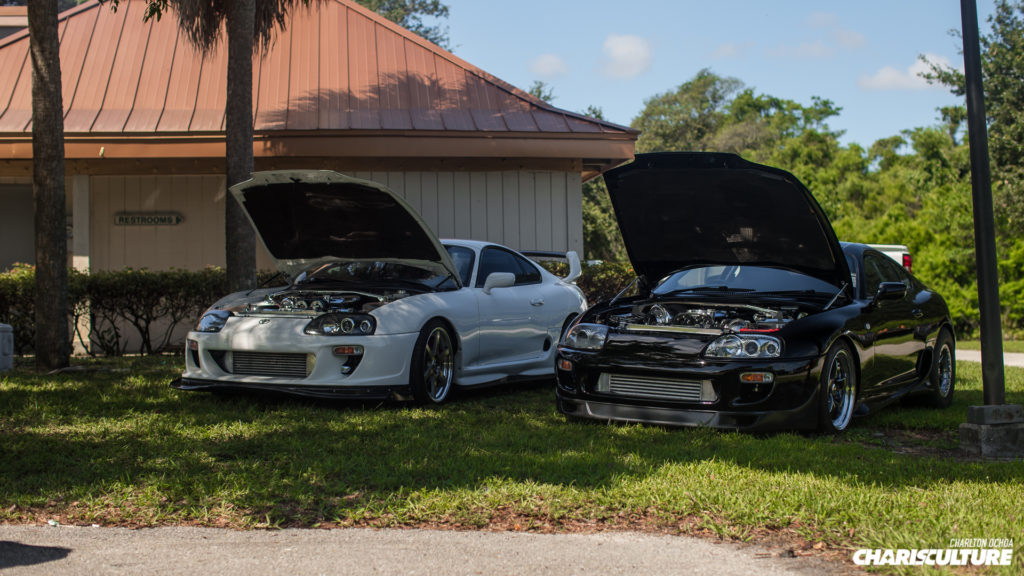 The two main people responsible for the event, Dexter and Roger, had their beautiful rides on display. So many 2jz's in one place! Pretty cool considering the cars are getting more rare by the second.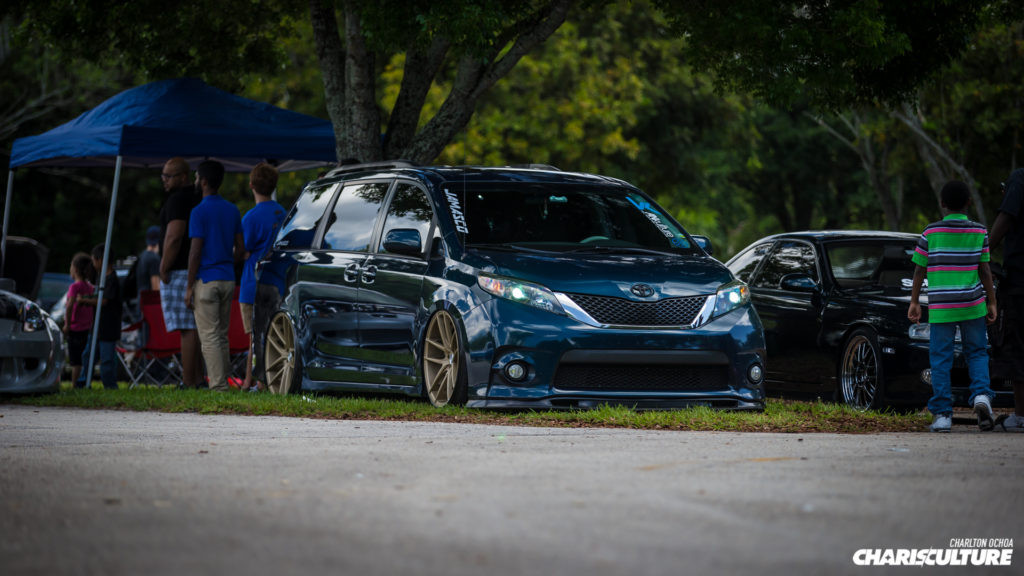 The age of looking uncool in a minivan is gone. I could see my self in this no problem.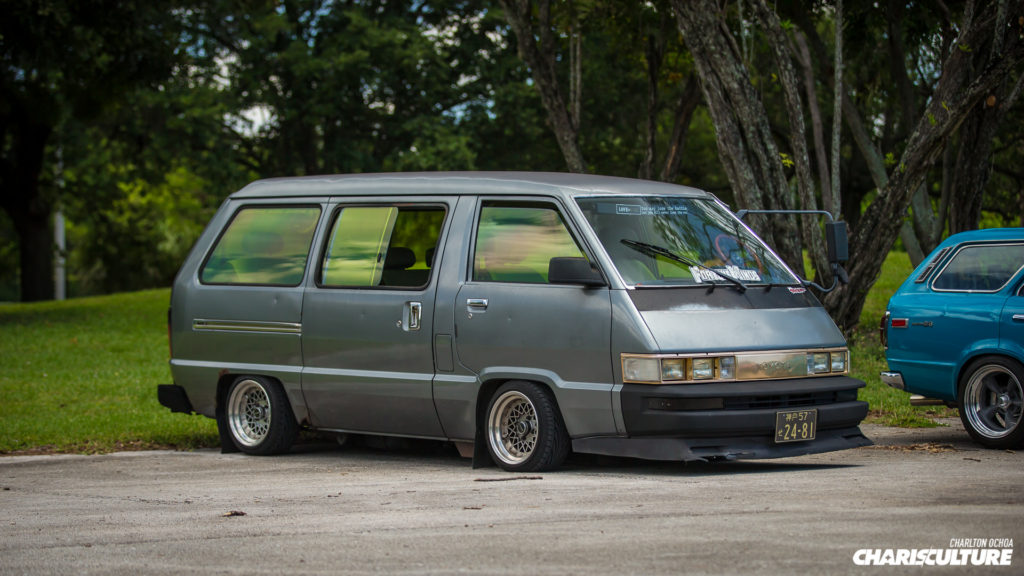 However, you may be into something a little more…exquisite. If so, then this is right up your alley. It's only fitting it is part of the Fortuneminds crew.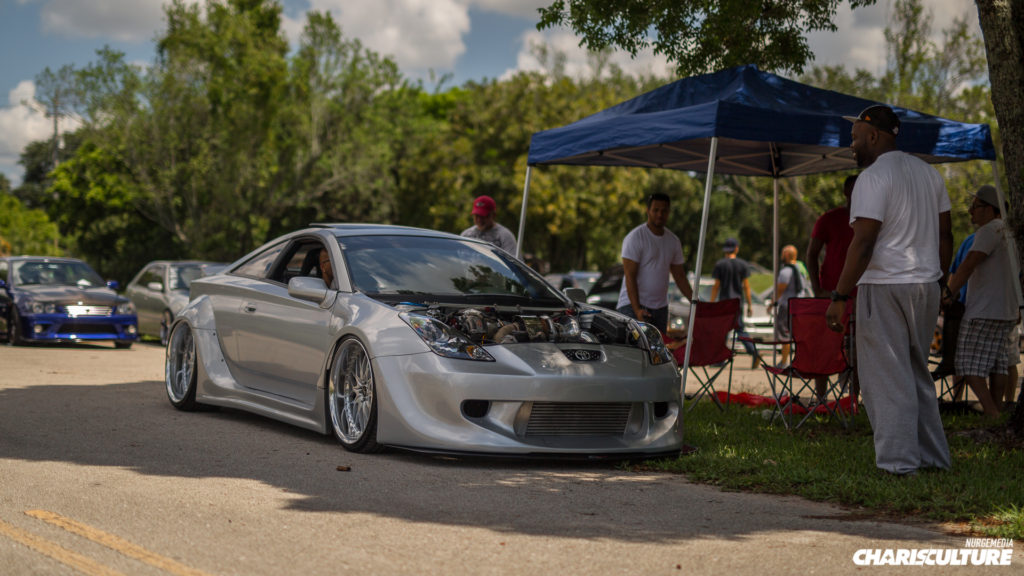 For as rare as most of the cars at the show were, a car you don't see much of, let alone modified with a big turbo and a widebody, is this 3S-GTE powered Celica built by Jamasco Auto.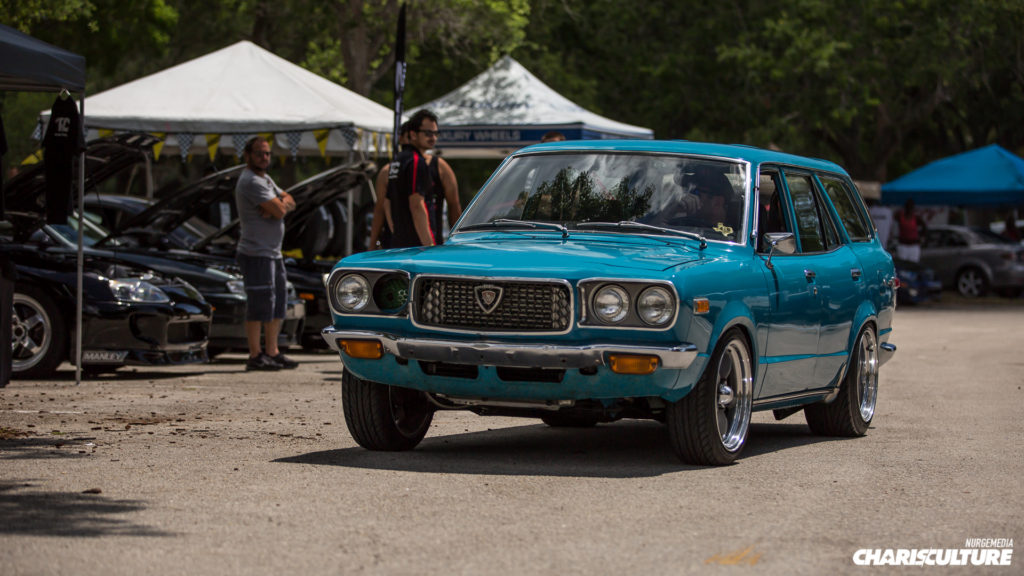 While this was primarily a Toyota/Lexus show as far as competing for the trophy goes, anytime a rotary pulls up, it's worth breaking a few necks. This light blue wagon was one of my favorite cars of the show. (Sorry, guys.)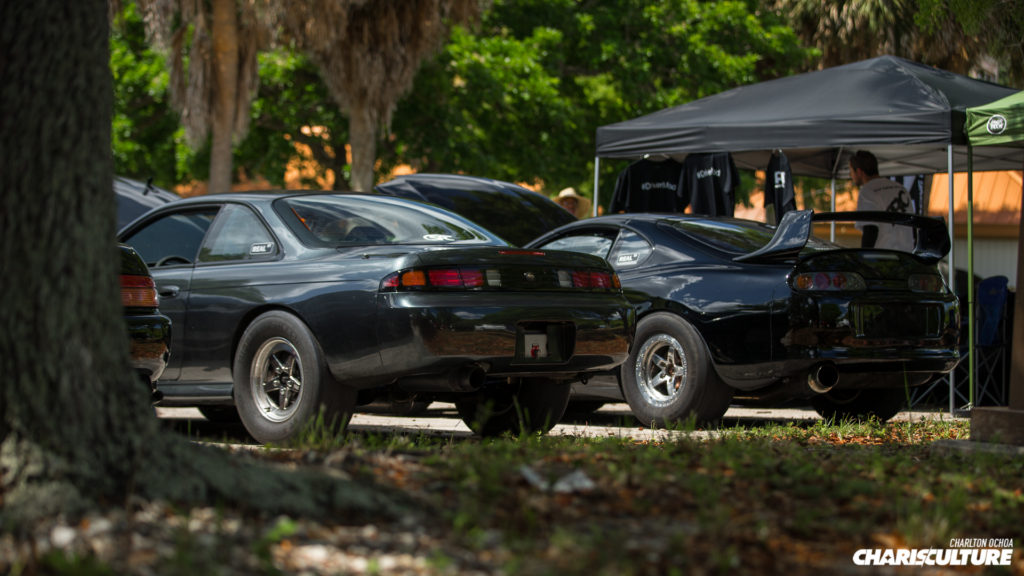 On the internet, it's easy to talk big numbers, but in the real world, not every car has 1000hp. However, it felt as if at this show they were all there. This duo of big power belongs to That Racing Channel, a now worldwide-loved online resource for street racing videos. For non-locals, they will only see videos of these cars, but here, face-to-face, I'll say they are damn near perfect. These guys practice what they preach. If you like speed, check them out HERE.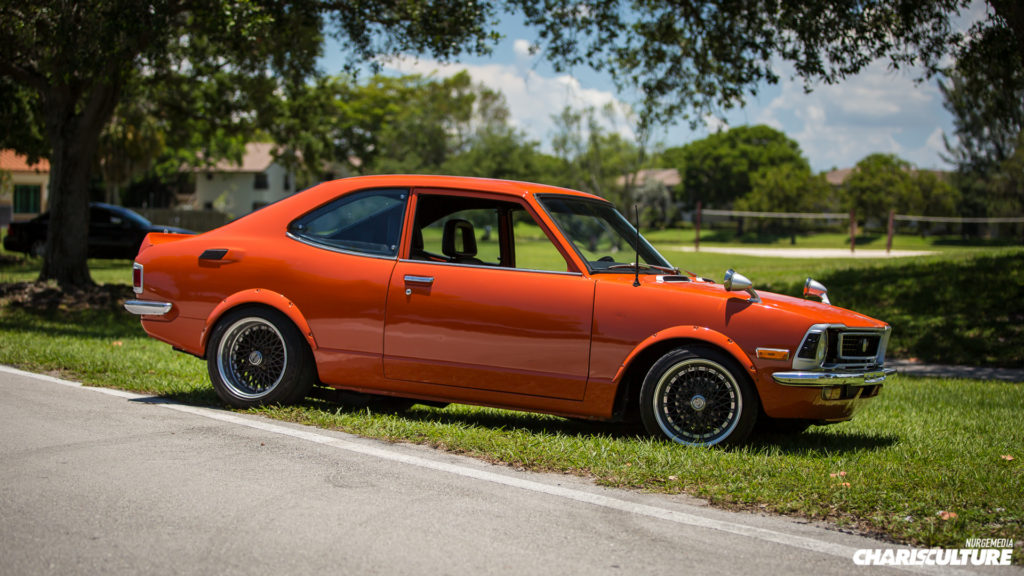 Another one of my favorite cars from the event was this beautiful Sprinter. Everything about it was perfect. We hope to dig more into the old school community in South Florida and bring you some awesome features later this year!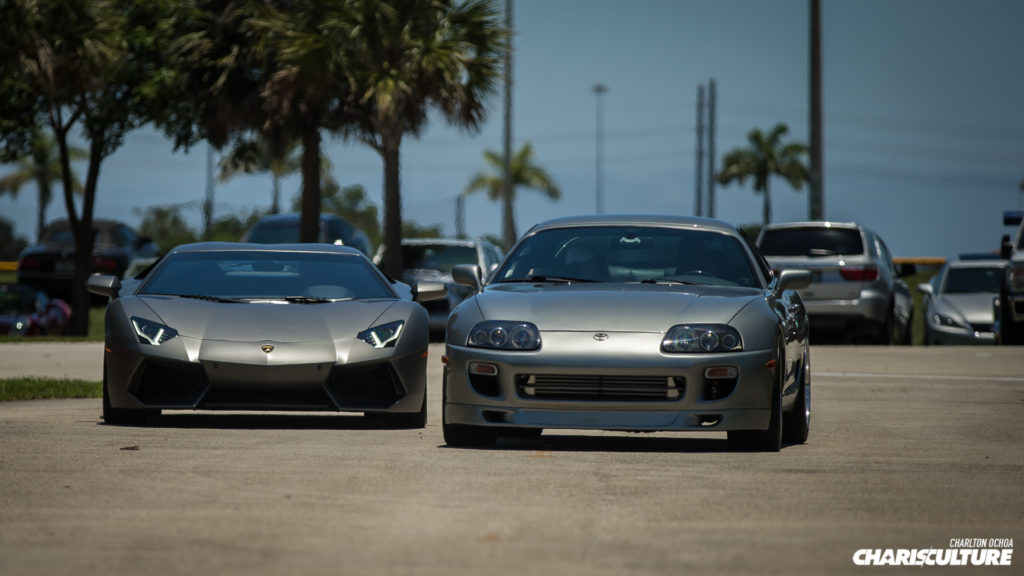 Of course, sometimes it's smart to bring a bull with you for extra protection. It was a HOT day on a weekend that usually delivers rain in South Florida (Memorial Day weekend). So, it was a show that was meant to happen. Cars come and go, but the stories behind every one of these builds is what makes these type of shows fun. It's not about passing by a car and snapping a pic, but about being able to engage with the owner and find out about what you can't see. We can't wait for the next one!
For more photos click Here