We can't say enough how much we love the SEMA show. Now, what may come as a surprise is, although we do cover the cars our experience is not about the cars, it's about the people.
We have been blessed to meet so many new people, forge existing relationships and so much more than the build-up to the show and show week is really made up of those experiences and the cars are just a byproduct of the moment.
So when Tuesday comes around its just an overwhelming session of creations, crowds, chaos, finally learning about things that have been kept secret and so on.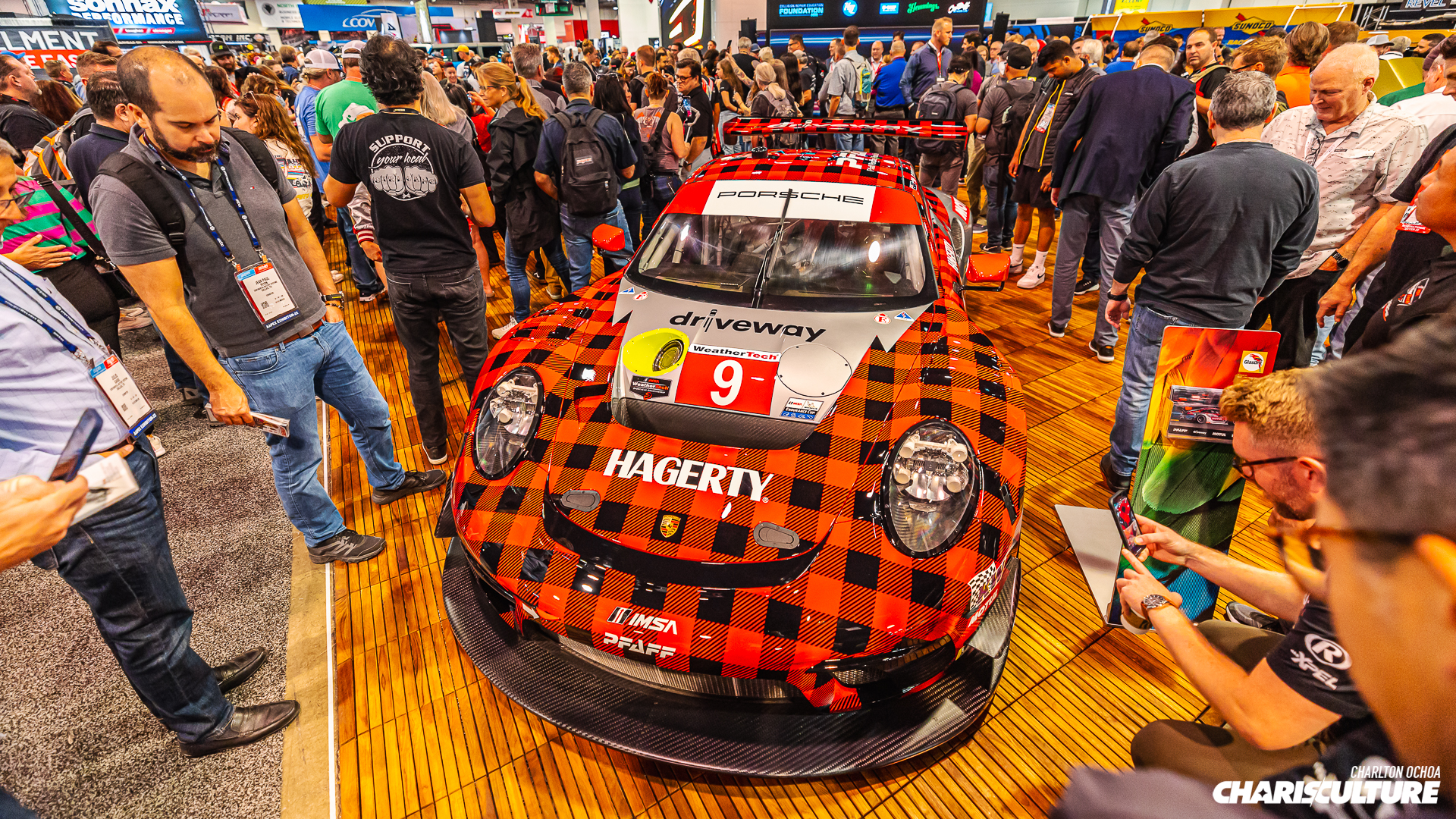 A Multitude of people make their way from the car to car as automotive reveals are mainly done that Tuesday morning, sometimes in unison ( Which sucks as a photographer/automotive enthusiast ).
Nonetheless, the experience is a blast and we do our best to make the rounds based on the information we can find on what builds we are more excited for.
This is one of the benefits of having a crew the way we do, we may not all see the same reveal but by having different tastes I know the coverage is there and everyone gets to experience the show to their liking.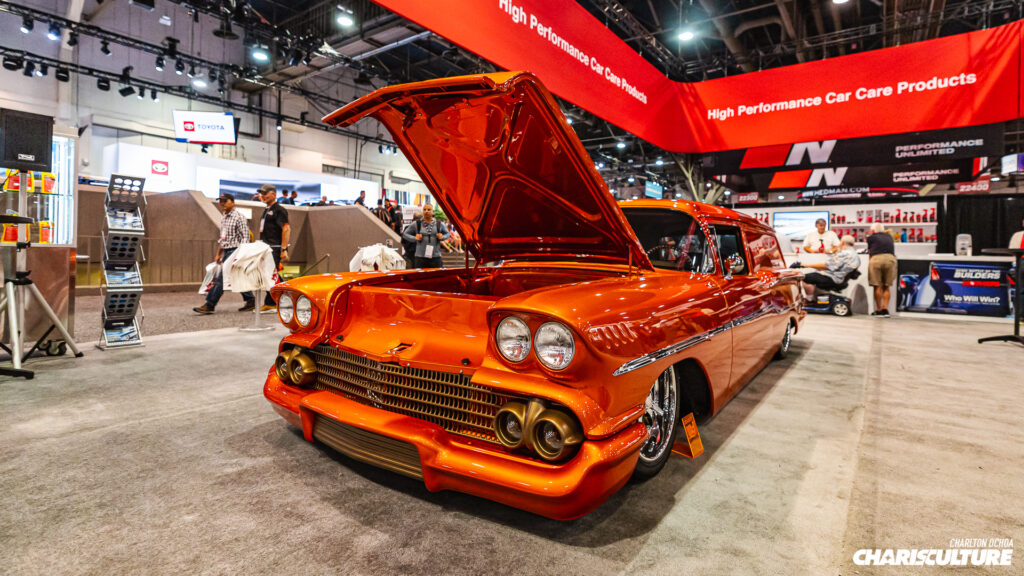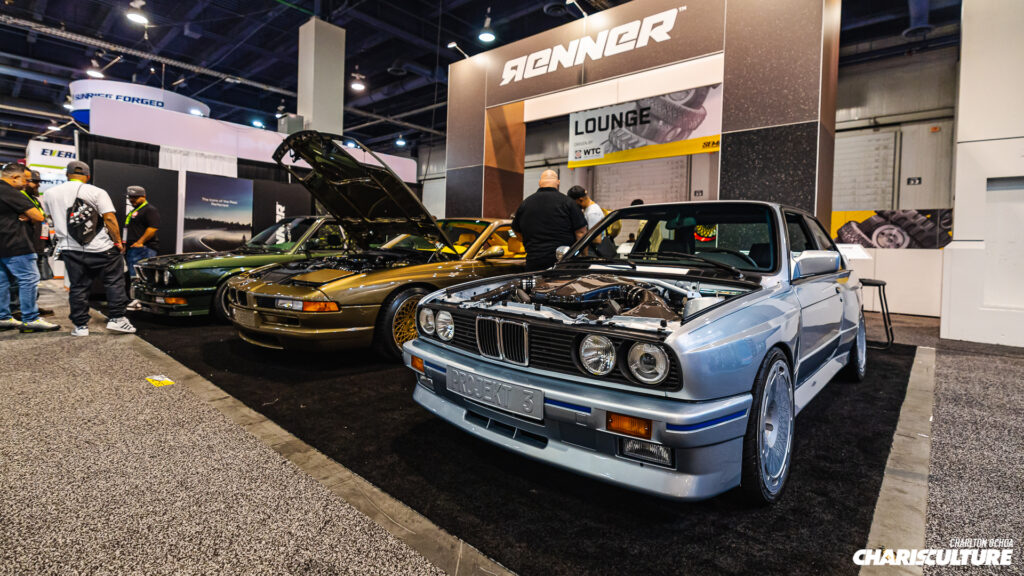 Another one of our favorite builds was this gorgeous electron blue pearl 5th gen Honda Prelude which was built/designed by a great friend of ours Big Mike, Owned by @matthewrusselll42
Big Mikes' perspective is one we whole heartedly agree with, it's not about the chassis or something being cool for an "insert vehicle here".
It's about the quality, attention to detail, and time invested into bringing whatever vision is had to the forefront, thus inspiring others to do the same and expanding our community.
The chassis chosen is simply a canvas, and we need to learn how to appreciate what it takes to assemble a vehicle at a high level regardless of its classification.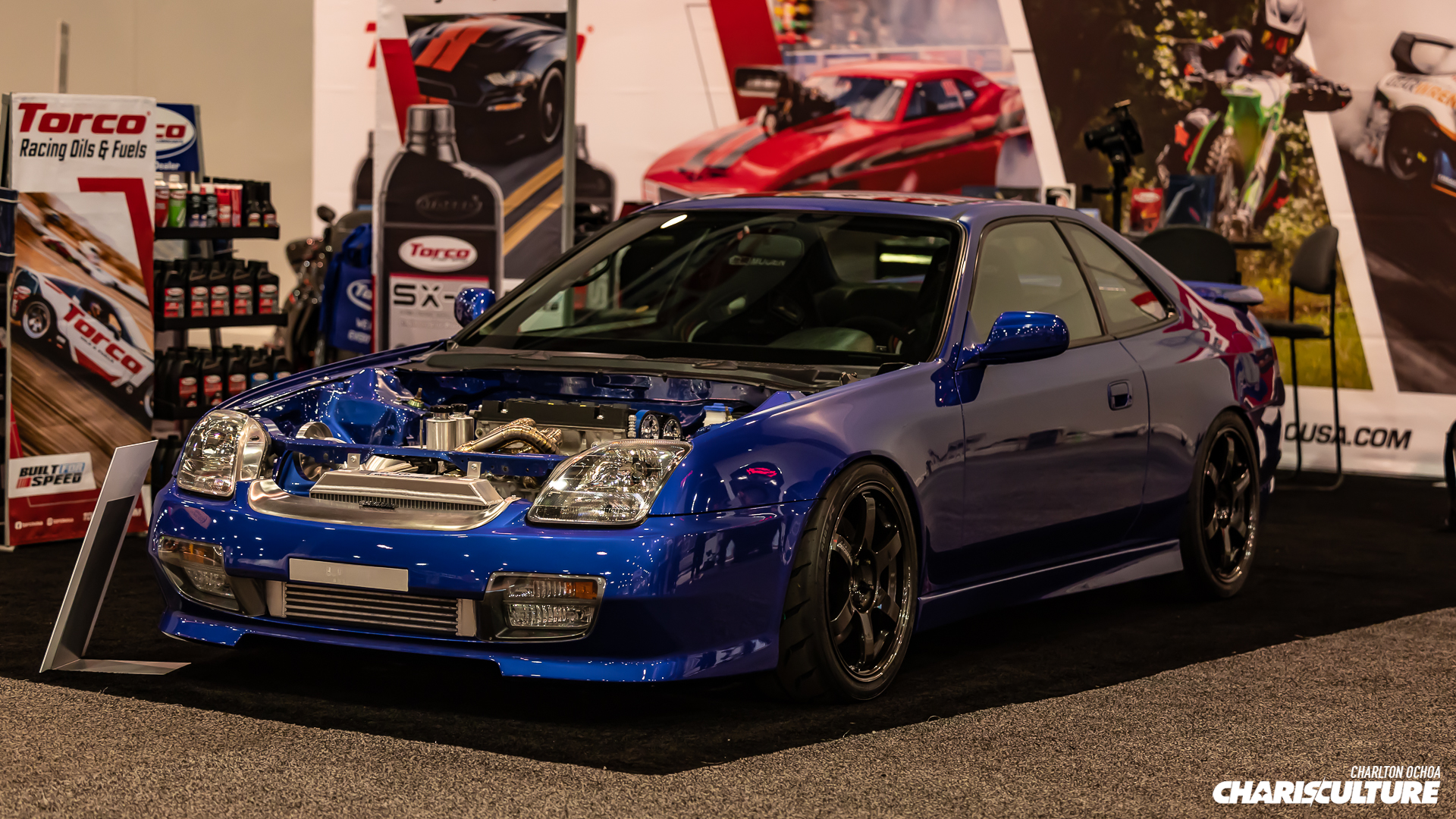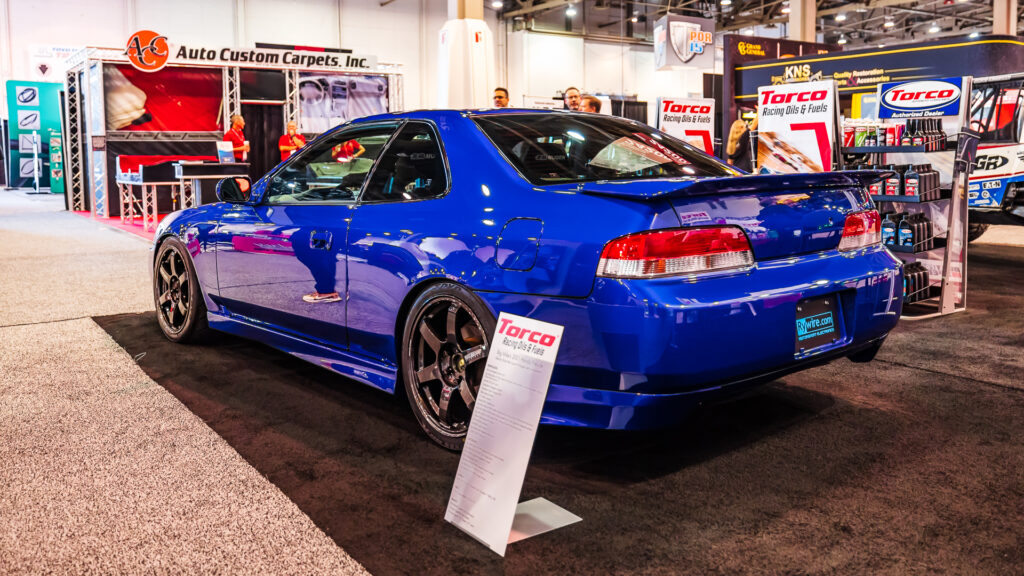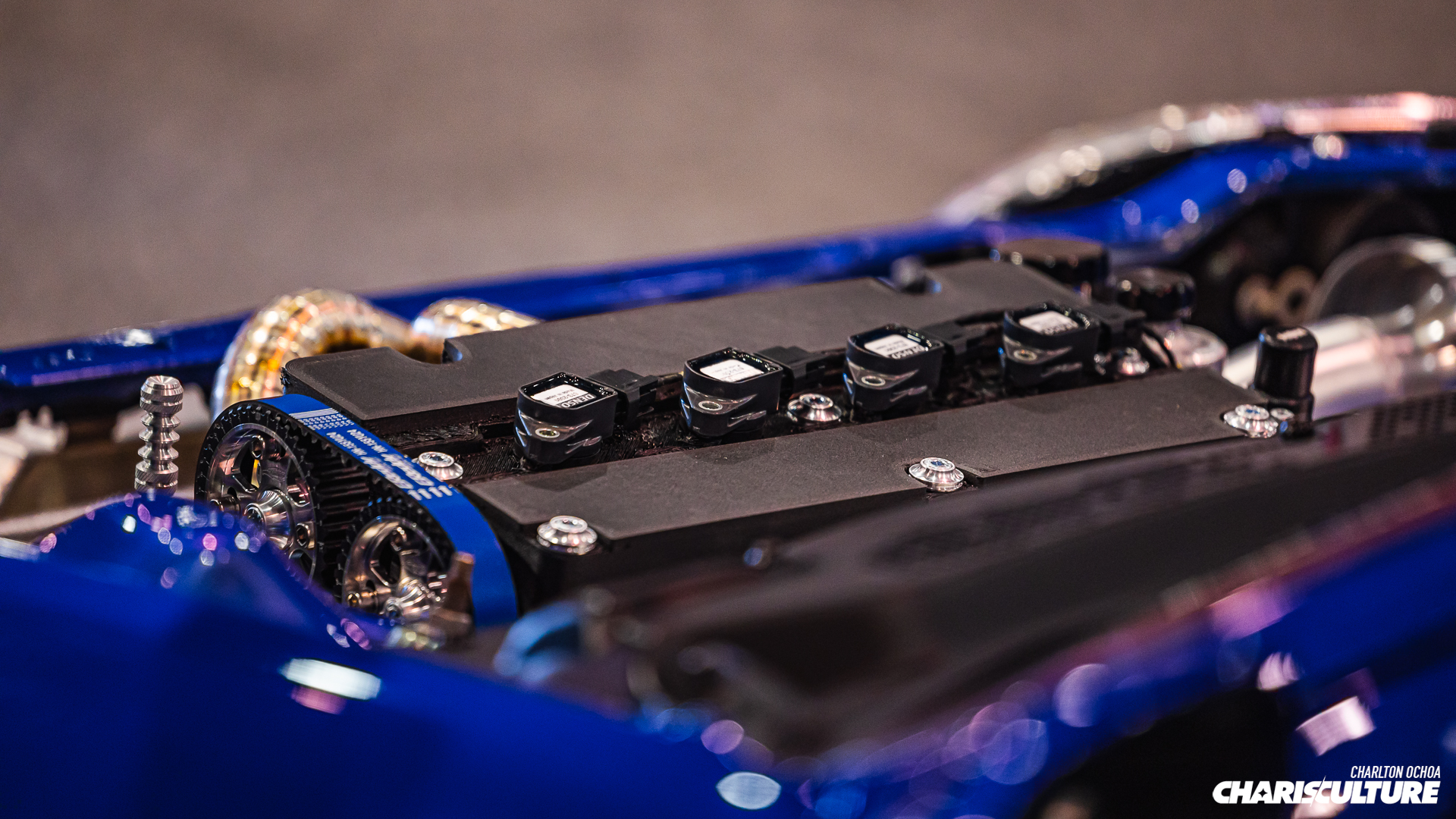 One of my personal favorite aspects of this build was the 3D printed cover was the brainchild of Big Mike come to life with the assistance Cody Casale at @casale_design. I am a tech nerd and into 3d printing my self so i find my self fascinated whenever I see it its growth and application.
The precision required to get to this point takes a significant amount of hours, measurements, and ultimately money. The final product will eventually find its way to being a billet product and this shows the power of 3d printing and what I believe will be a very important aspect of our future.
The fact that you don't need a massive company/machinery to get off the ground and start bringing your visions to life really opens the door for creative and determined minds to do incredible things from their garage and contribute another piece to the automotive puzzle we all love.

I truly believe 3d printing will play an important role in our future and really swing the door wide open for allowing the casual public to embrace customization not only in niche hobbies but in their day to day lives.
If you'd like to learn more about the intricate details this process for this specific cover, you should checkout Big Mikes' vlog piece by clicking here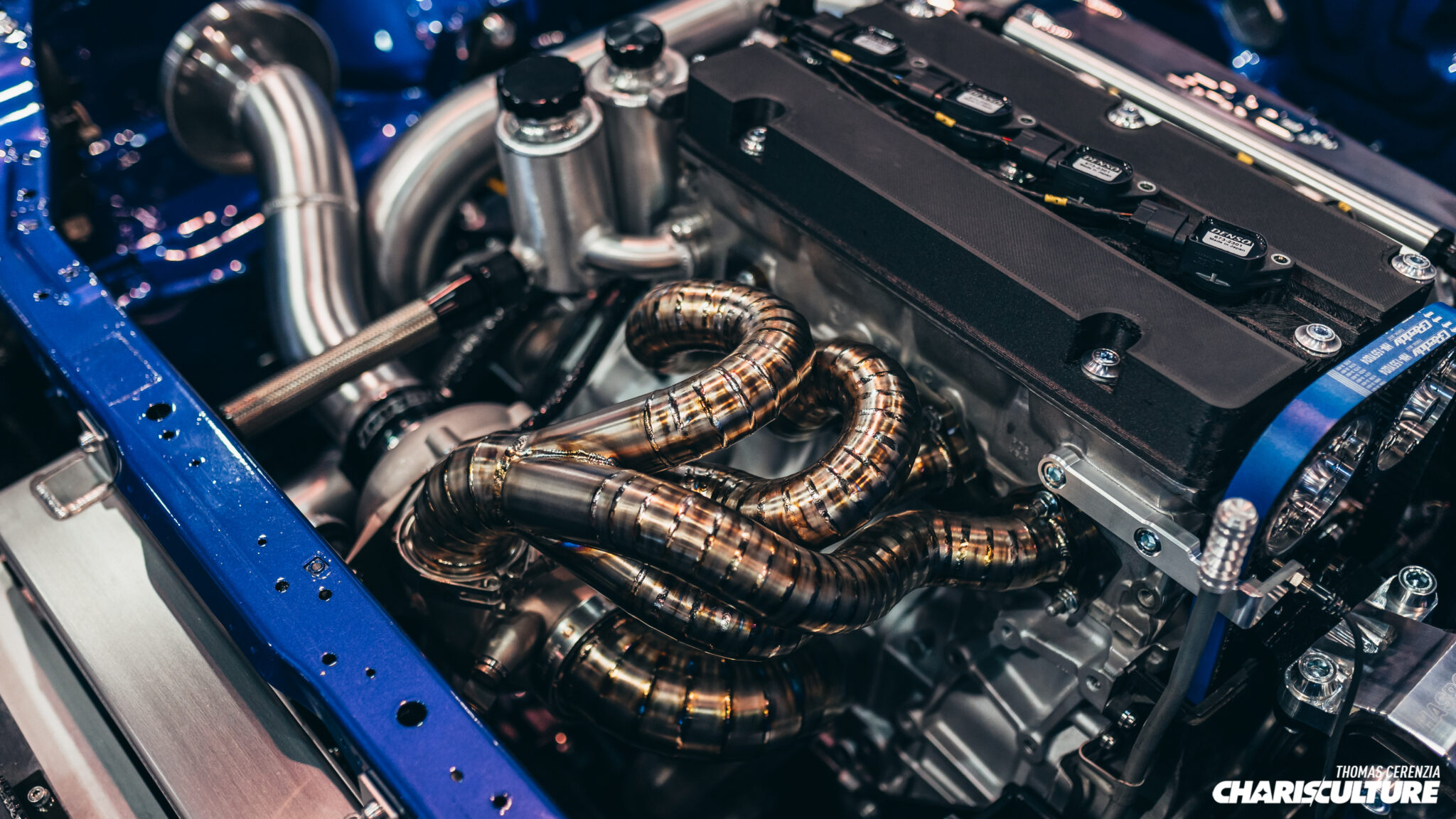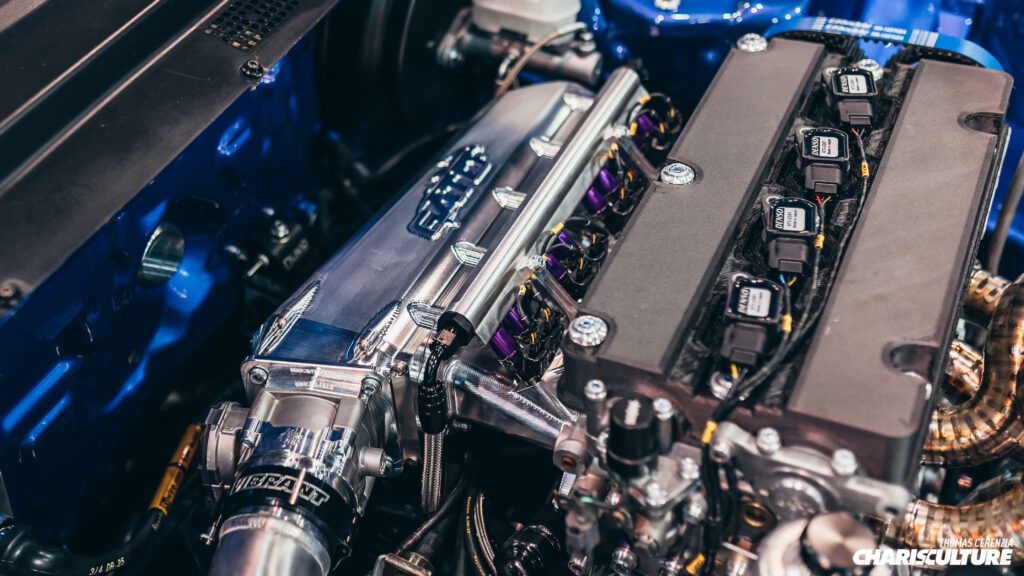 Mike has always been a pleasure to be around and gives everyone the same attention who wishes to learn more about what something like this requires. He's an asset to our community with not only his skill set but his overall approach to life.
If you had a chance to be at the 2022 SEMA show you saw him by the car at every hour excited to break down anything you wanted to know about it, and for that we are greatful.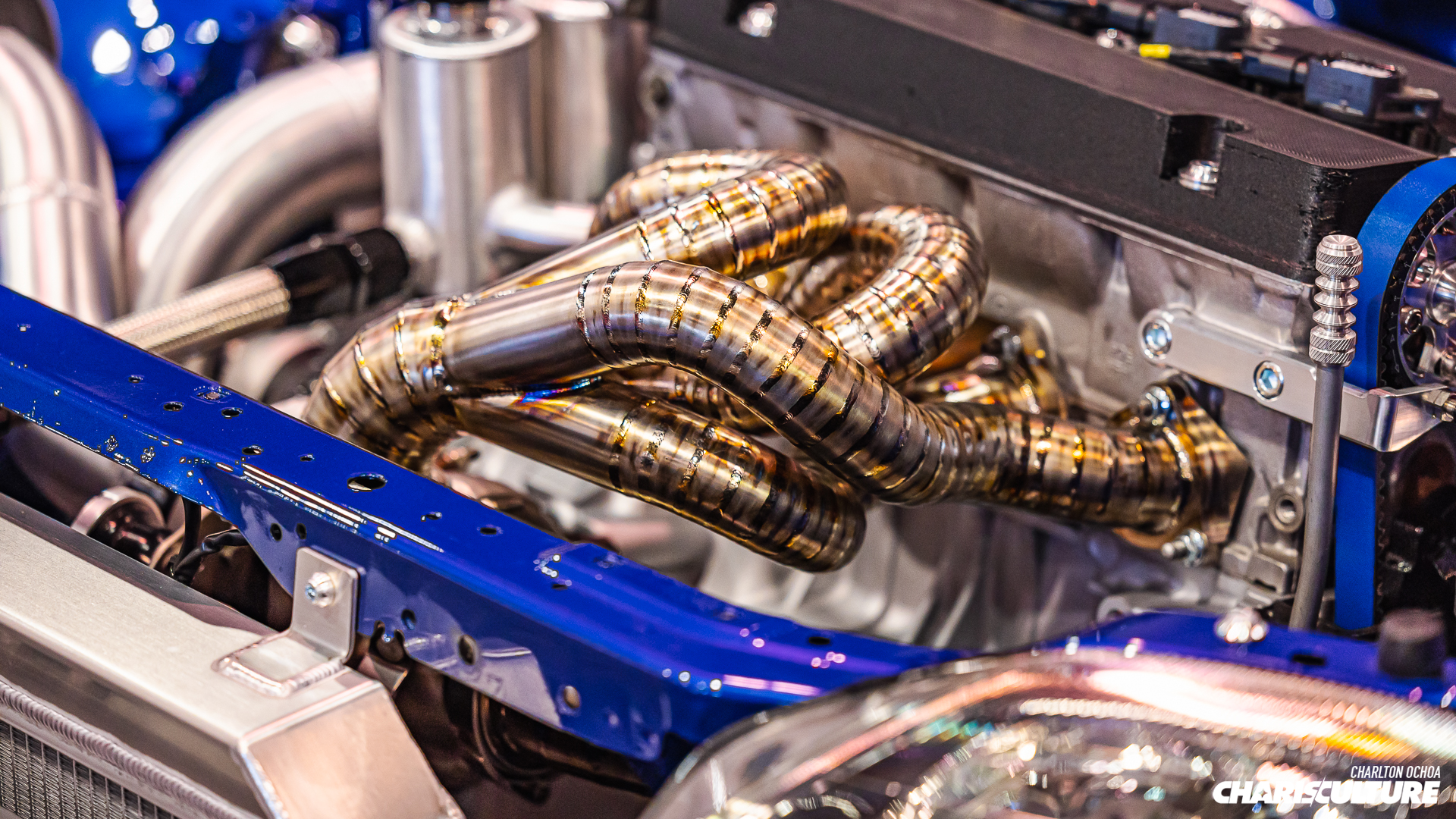 Big Mike has a fantastic interview with Vibrant Performance from the SEMA show where he explained much better than we can about this fabulous one-of-a-kind bottom mount Turbo Titanium manifold and more which you can find here.
Thankfully for us Big Mikes's placement this year was ideal as it put us right near the entry point to the Toyo tires tread pass so right after we caught up with him we made our way over to check out their crazy lineup.
From Leen Customs Pin mania to some of the best automotive reveals of the show, the Toyo tread pass is always a go-to section for all showgoers.
The diversity of builds is enough to satisfy the needs of any gearhead and being a bridge between two of the primary convention center buildings you probably couldn't even miss it if you wanted to.
It's been our go-to kick-off on Tuesday morning before the crowds make taking a photo near impossible, so we try to make time to not only do our job to be car geeks for a bit and walk around without our cameras showing appreciation and finding inspiration for our own builds.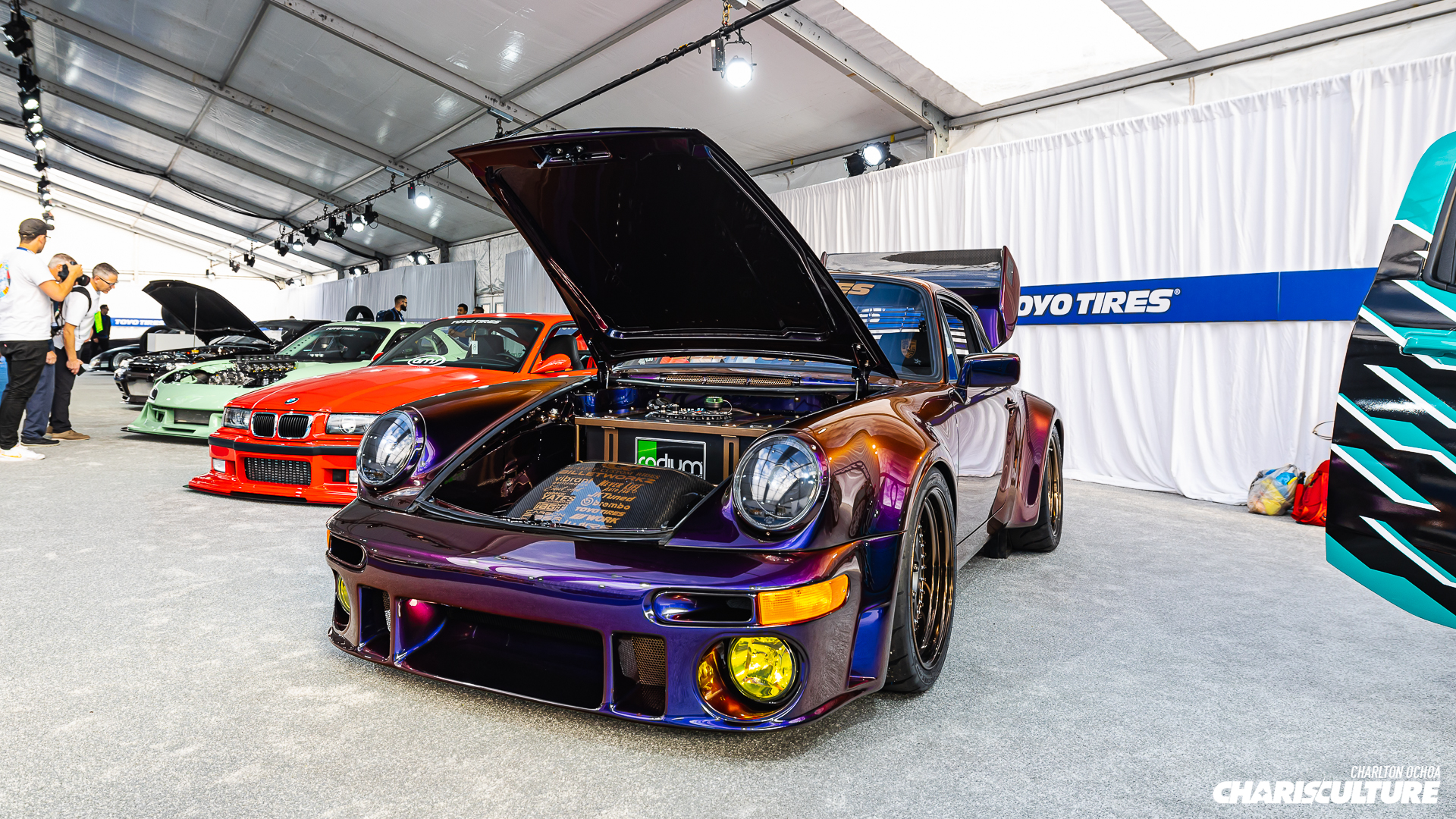 This was my first year getting caught up in the whirlwind of pin mania!

My good friend Kyle (@sfl240sx) is an avid Leen customs pin collector and unfortunately couldn't make it this year so we did our best to stand in line and get all the pins we could for him! 
Our main goal was the pin for local builder Gooichi motors with his Zonda powered Kyza Designed showstopper Mazda RX7 and after a few days of work and a trade-up, we finally made it a reality!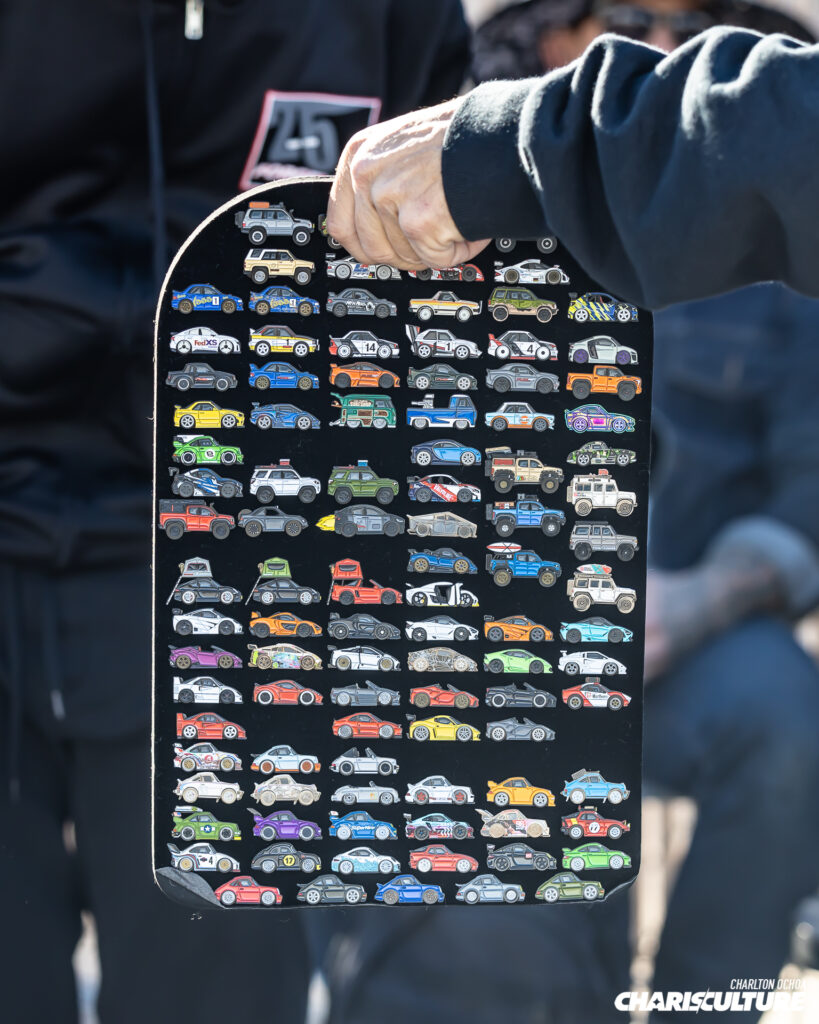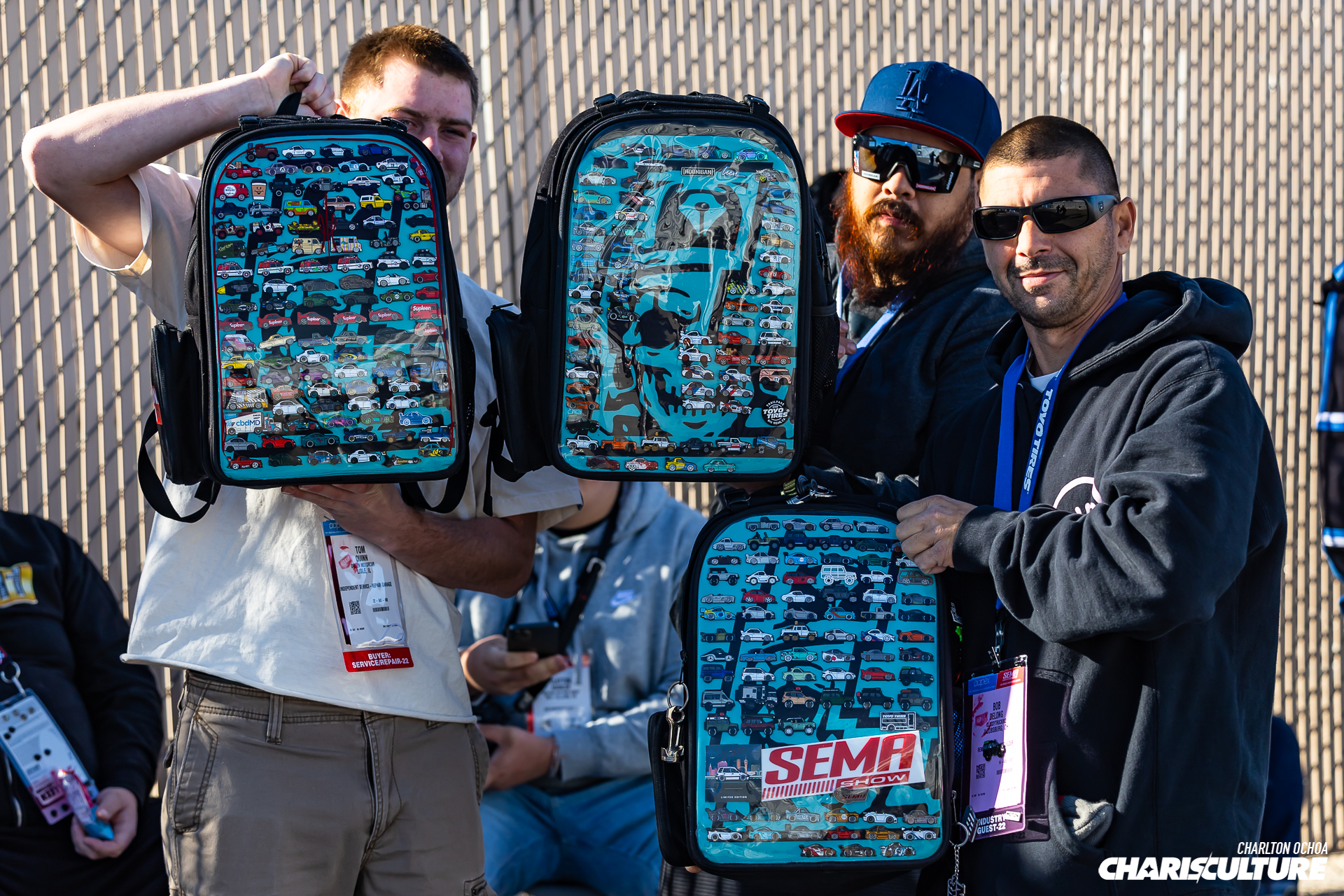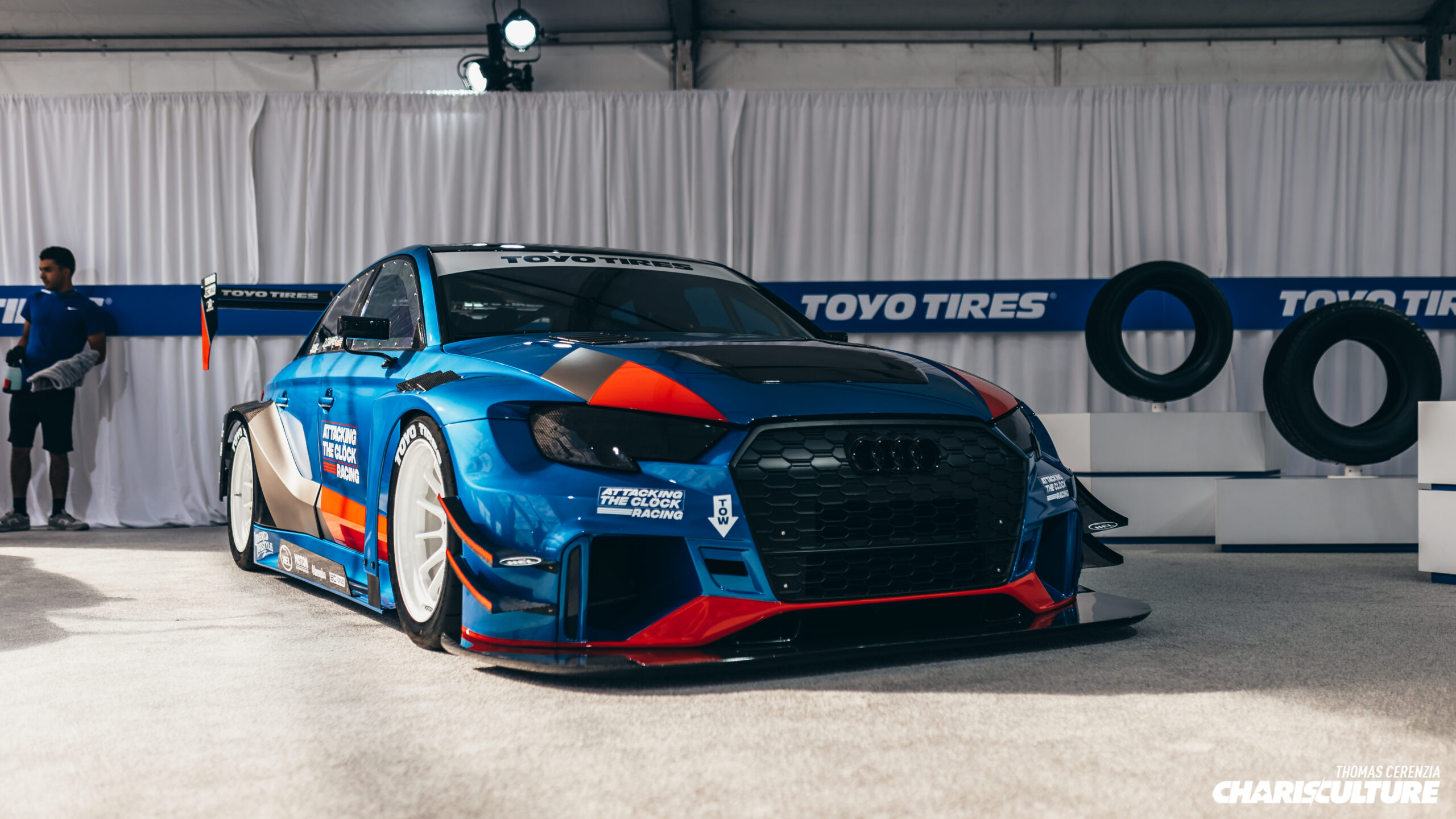 Donks were also in abundance this year, which is pretty cool in my opinion as a Florida boy! SEMAs expansion of vehicle diversity has been obviously over the last decade and we are here for it.
I also always make it a priority to catch any Ring Brothers builds when possible. They have become my favorite builders ever since seeing their Madam V Cadillac build many many years ago.
The ring brothers took a break from SEMA spending their time back home during the COVID peak. Of course that time was spent building some awesome rides so we were thrilled to hear they had several reveals this year to check out.
This particular one was their 1969 "Strode" Chevrolet Camaro and is 1000hp is msucle, carbon fiber and awesomeness.
This was not only the reveal for everyone but also the first time the owner got to see this car as well, which must be a surreal experience not knowing what exactly you're going to get but knowing it will be excellent.
Thank you Ring Brothers and keystone Automotive for making this quite possibly my favorite SEMA photo ever taken.
The owner of the build is friends with Kevin Hart so this was some friendly banter and building a nemesis to his "Michael Myers" roadrunner.
There were so many amazing vehicles as usual and sometimes it's so overwhelming to do our job, be enthusiasts, get the information talk to the owners we hope you enjoy our journey as much as we did. 
We have so much more content on the way so stay tuned as we are excited to continue our journey and go back in time to bring the 2022 SEMA show to the world through our eyes.