I've been to a couple car shows in my time, as media or just a spectator. But this time around, Tuner Evolution was highly anticipated here in Florida. Everyone was looking forward to this event since the announcement that they were coming down to Daytona. The mere fact that it was their first time coming down, and the huge reputation they have on the east coast, made it even more exciting. Daytona is always a must go in my book with beautiful beaches and nice Florida weather, so it was a given I'd be attending. Then I found out I'd be going with @nurgemedia.
The day of Tuner Evo came, and Steve and I were excited! We couldn't wait to get out of the hotel and see what eye candy this show brought out of the Sunshine State, as well as other states.
We decided to walk to the Ocean Center since our hotel was only a five minute walk. So, we made our way down the Daytona Strip around 6 a.m.
As we arrived at the Ocean Center, we were some of the first people there (as usual). The first group of cars we saw were the @cambergang cars parked and getting ready to enter as the first wave.
One car stood out but looked familiar somehow, and then I noticed it was Luis and his 350z. His car has been down for so long, and the new look did not disappoint: the wide body lines and color, too. And, of course, the fitment was just perfection in my opinion.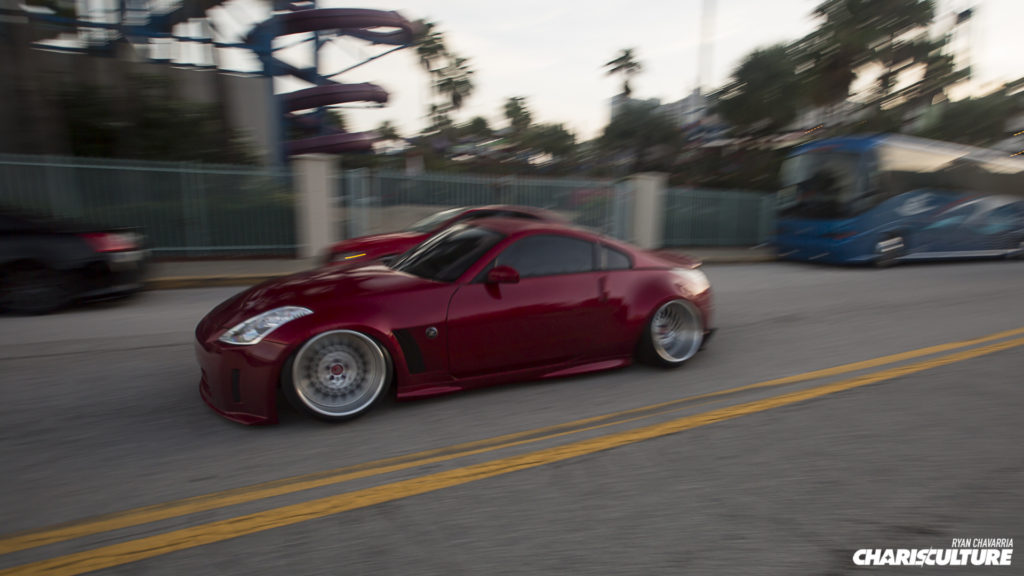 As we got everything ready, I set up my camera and prepared for a long day! Here's @kinggcamberr making his way into the show.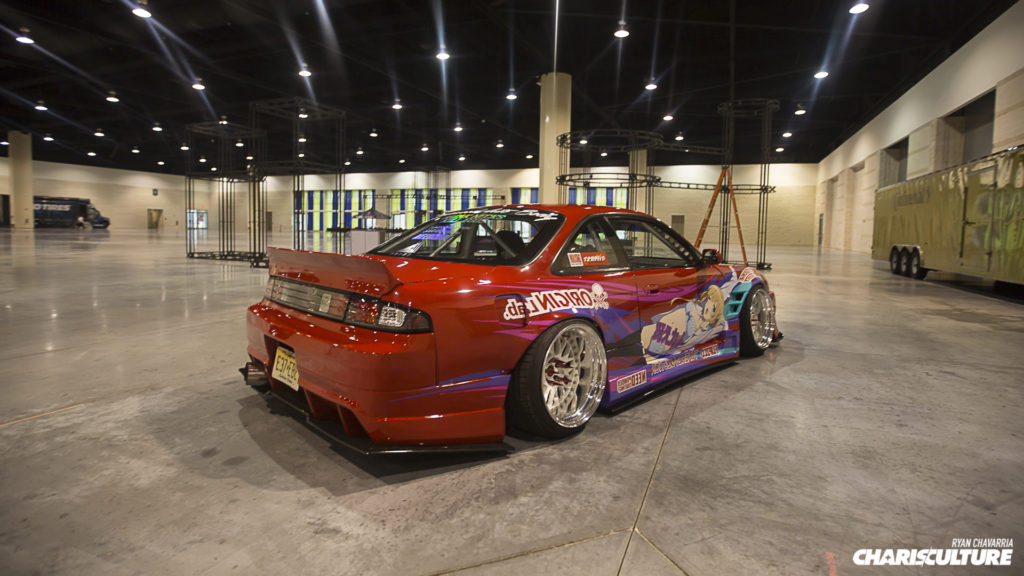 Steve and I headed inside the Ocean Center to get our media passes and get started.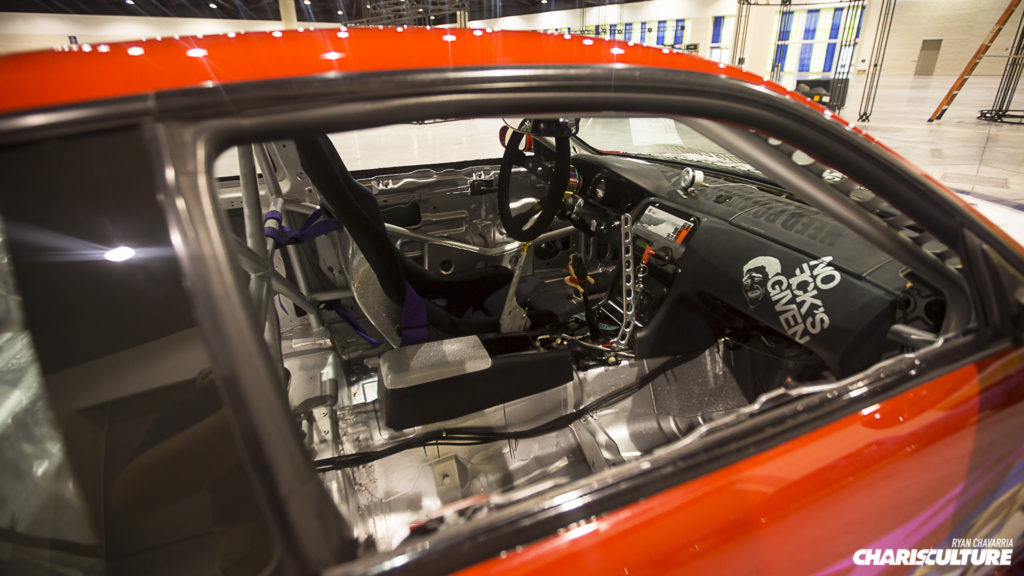 One car I was really excited to see in person is Darren's aka @phoshizzl3 s14 – been following this build for a while, and to finally see it in person…I just couldn't stay away from it.
It was so aggressive and clean. I mean, just look at it. I'm surprised I didn't see it sliding down Daytona streets at 3am. Or did I miss it?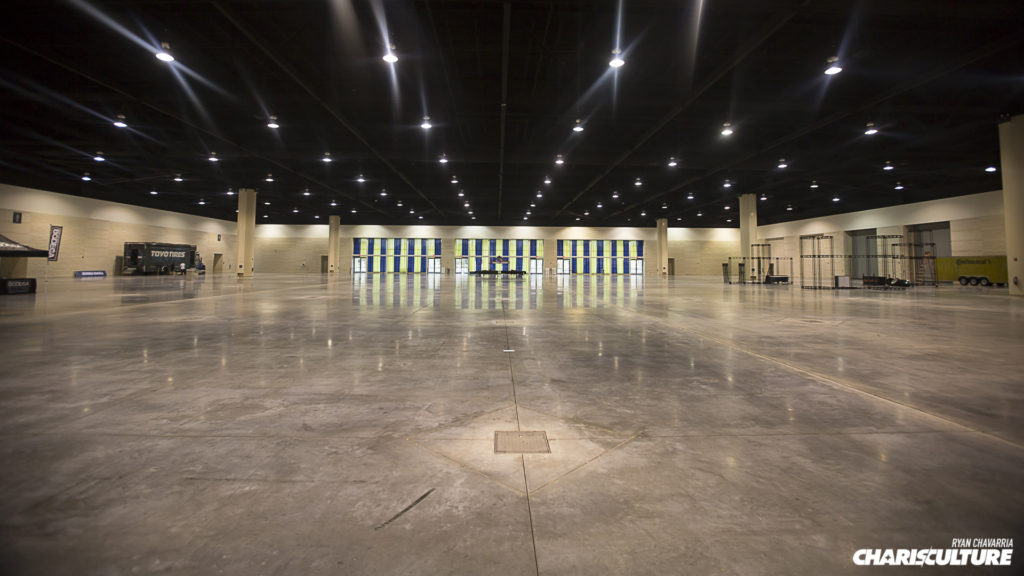 The calm before the storm. Crazy how this room changed within the next few hours with the Tuner Evo team finalizing the logistics and vendors setting up to cars starting to roll in. It's safe to say I'm the only one with this shot – it really set the tone for the day.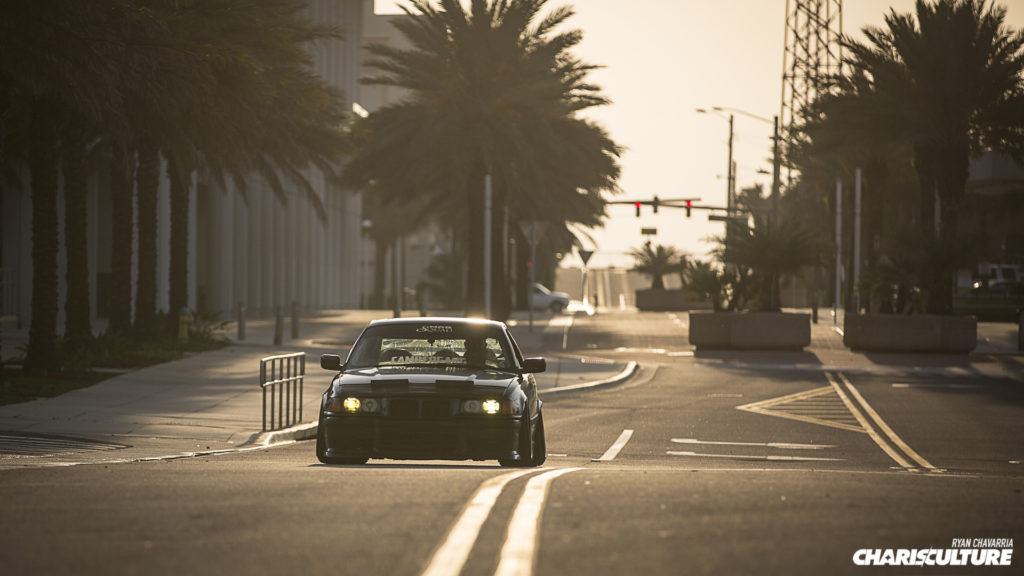 At this point, Steve and I met a couple of the Tuner Evo staff and acquired our media passes, and that's when the fun started. We decided to split up – Steve at the front of the Ocean Center, and I headed to the back.
The lighting was perfect with the sun rise backdrop where I was. I saw this street and the cars coming my way. I thought it was perfect – the road even had a dip, which gave it a nice angle. I saw a black car in the distance and found @its_black rolling in early that morning.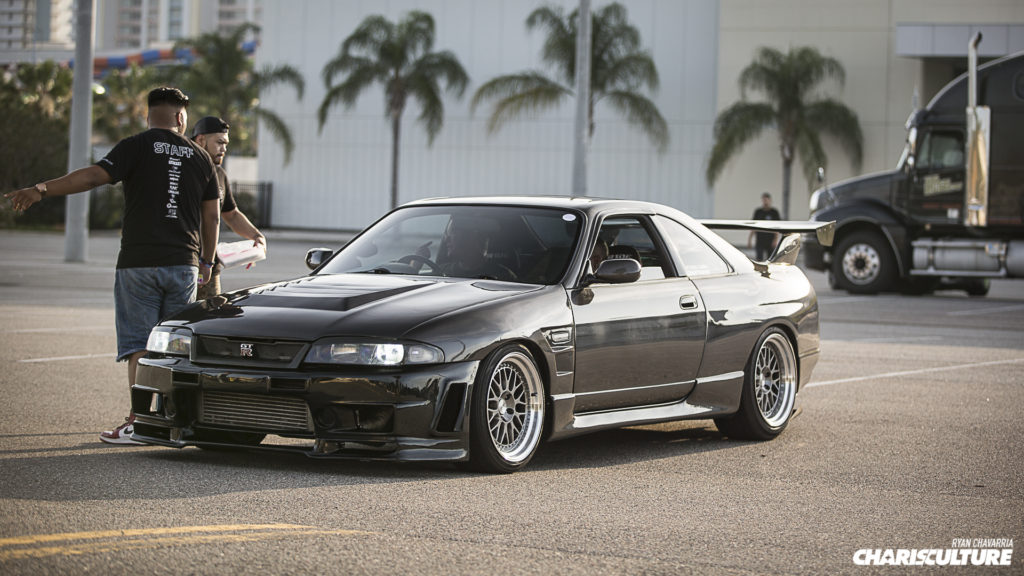 I've seen this R33 skyline making appearances a lot this year at shows, and I met the owner Jason @nastyfastnx at the liberty walk meet in Orlando. Pictures don't do this car any justice. I briefly asked Jason if he had anymore plans for the car, and he said he wants to carbon fiber the whole car, including the interior dash. So, I am excited to see that soon – hopefully for SEMA this year!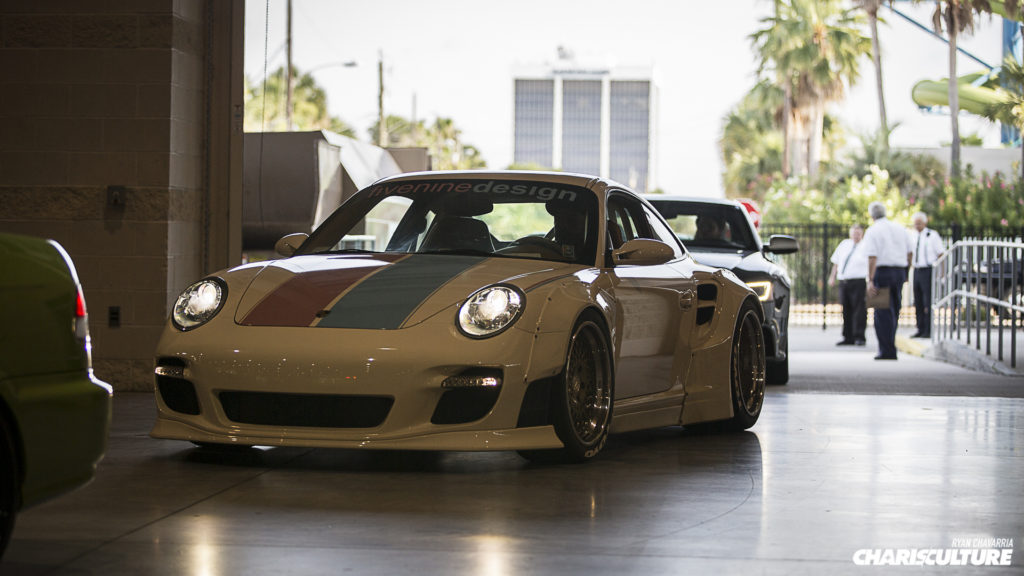 I had many favorites that attended the show, and this was one of them! Harris @fiveninedesign with his #RFS59 liberty walk Porsche. The curves looked like no other. The liberty walk kit added an aggressive kick to an already naturally wide design. I admired it after I took the shot of him rolling in.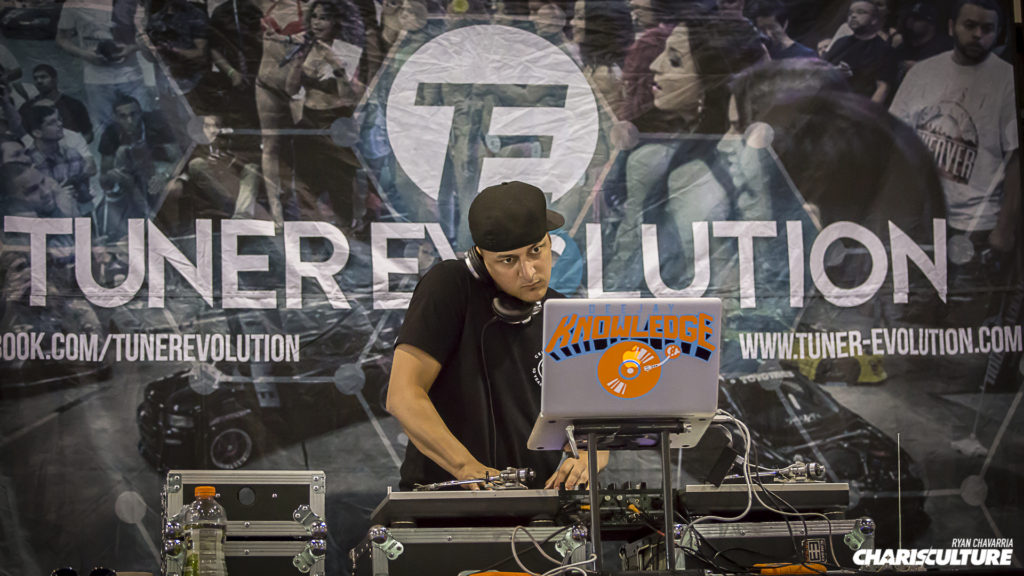 Tuner Evolution is known as a quality show, and they didn't disappoint with entertainment, music, models, and, of course, some of the best show cars. @djknowledge85 was on the 1s and 2s providing ear candy for the show.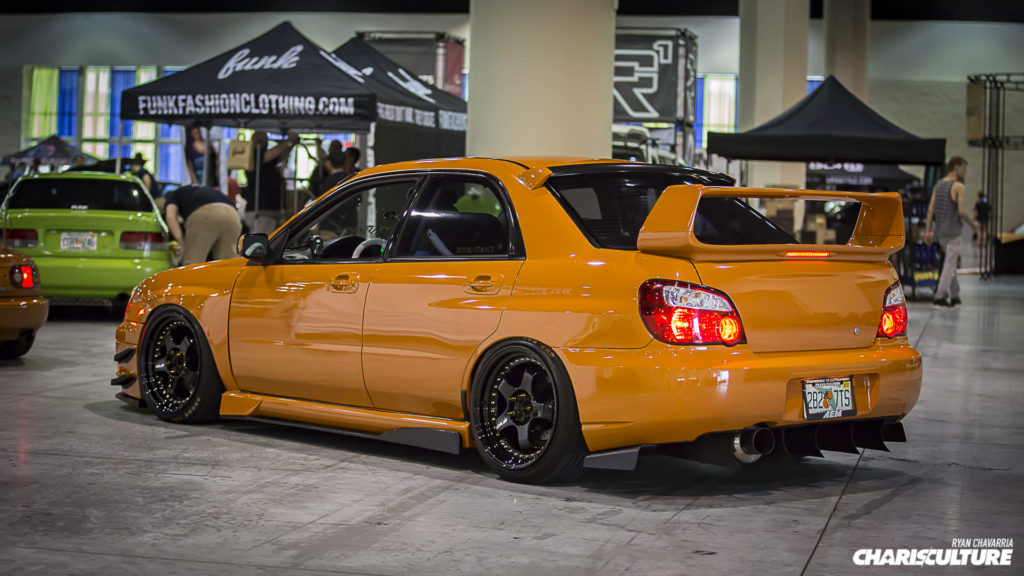 Quality car after quality car continued to roll into the Ocean Center, but this Subaru caught my peripheral, and I hit the shutter.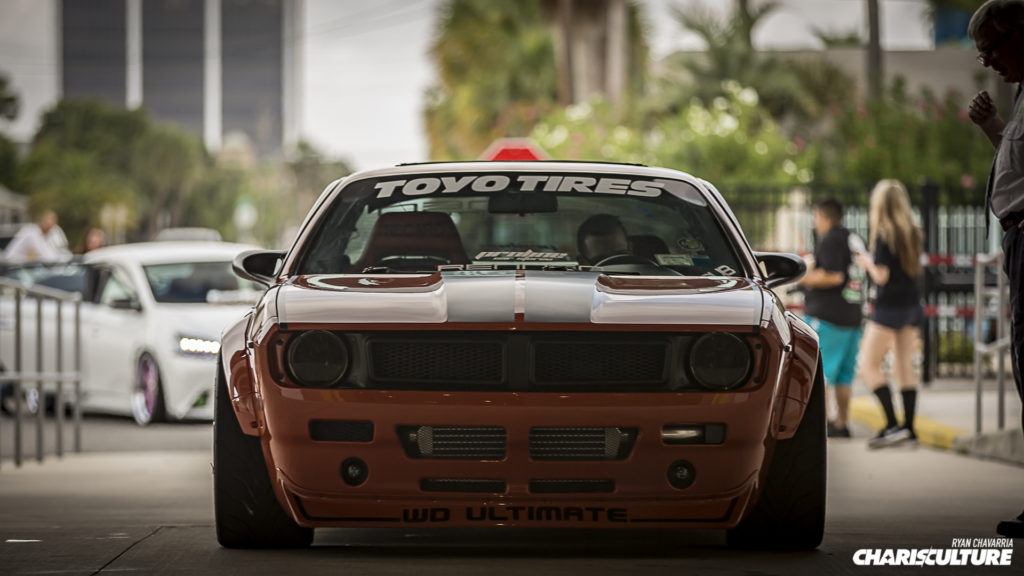 Another car I was really hyped to see in person, although Steve had already seen it at SEMA, was @_w.d_ultimate_, which rolled in with the rest of the @liberty_vip cars, and they definitely showed their presence from the northeast to the southeast.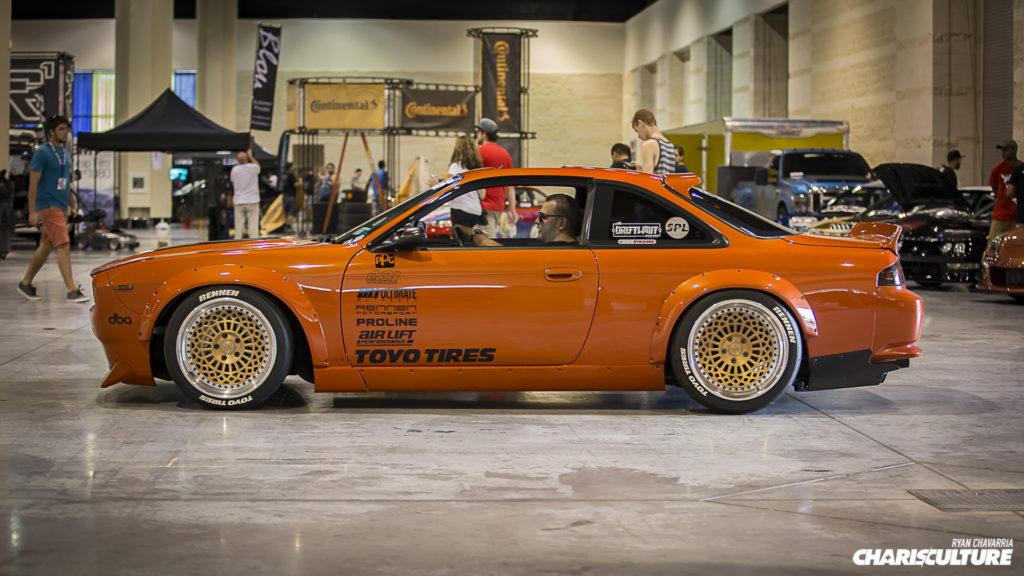 I'm always a fan of different and unique, and this car is just that and more – such an amazing build.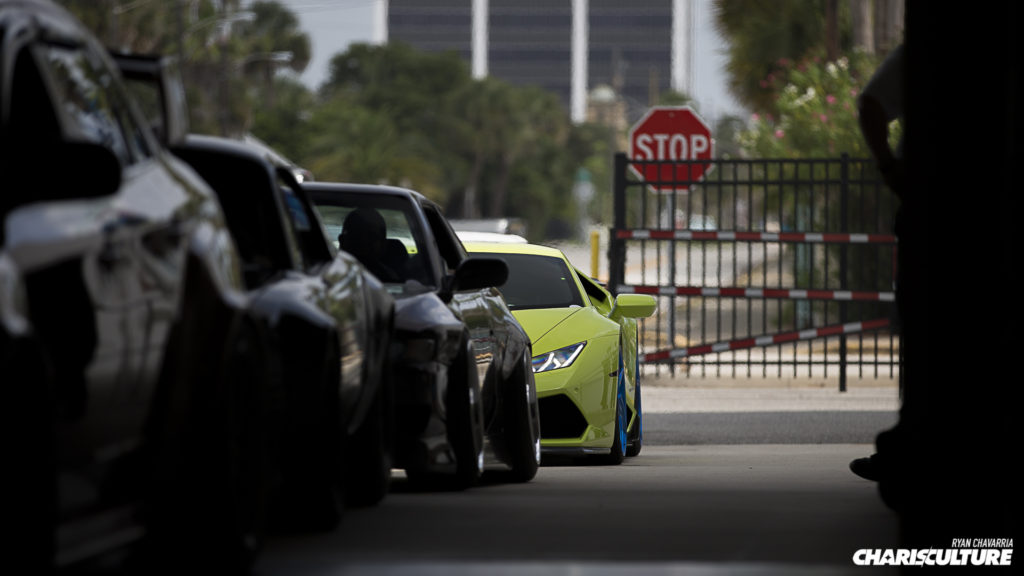 As I walked to the entrance, I heard some exotic revving in the distance. I immediately had an idea of who it was, and there it was: Chris @pandagtr with his Twin Turbo Huracan. And right behind him, his "Panda" GTR driven by his longtime friend, Rat. It's always a pleasure to see and hang with these guys at shows. Here's "Bully" peaking anxiously in the queue.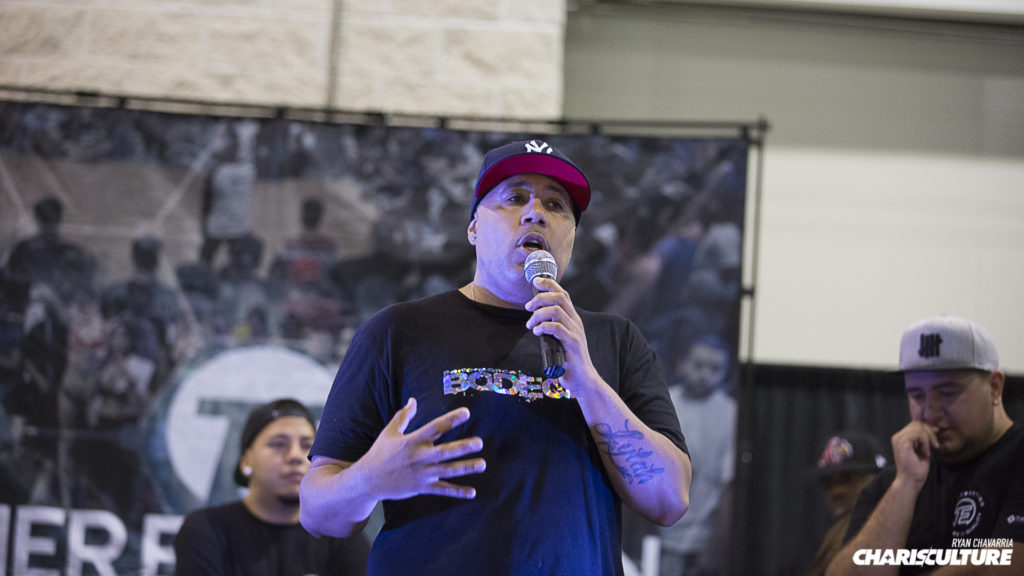 Once the cars and vendors were all settled, Tuner Evo staff had a Drivers and Media Meeting right before the fire inspection. They welcomed us to their show and thanked us for being there. I noticed how the staff was so passionate and strict but at the same time very laid back and excited to be in Daytona.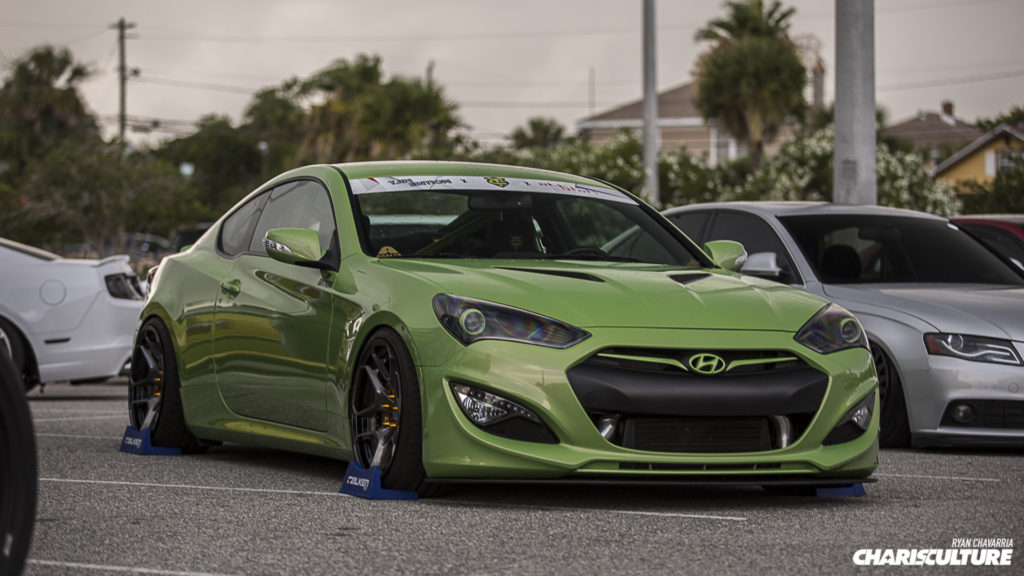 Since the show was indoors and outdoors, the cars that immediately caught my eye were the @tjinedition cars by the tjin edition roadshow truck. The attention to detail and eye for these cars don't go unnoticed. The tjin Edition Honda HRV stood out since I've never seen anything like it, and the Tjin Hyundai Genesis was so clean inside and out, as well as the Ford Fiesta. Their projects are amazing and creative.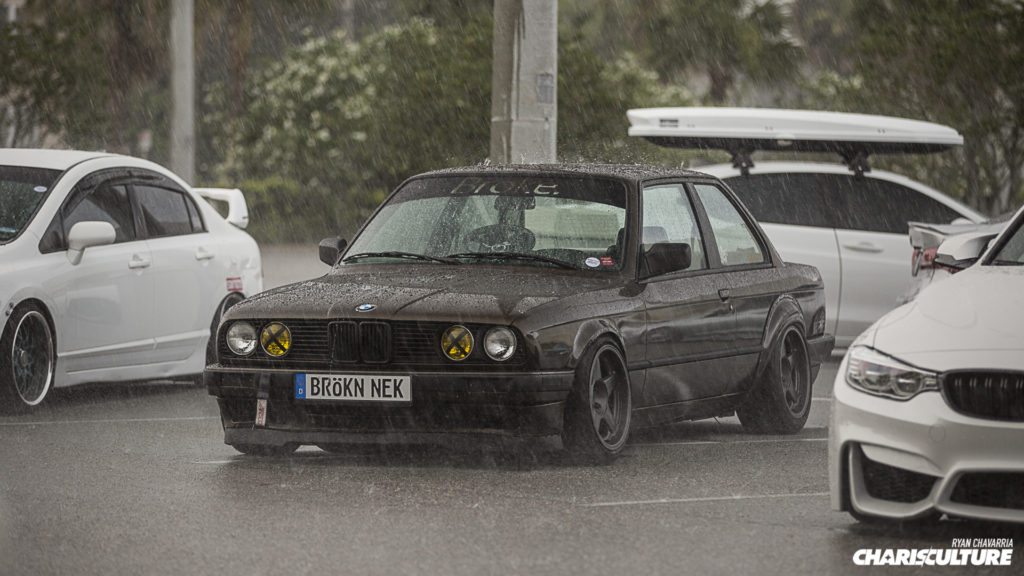 I guess it's not a big deal for Florida residents, and especially central Florida residents, that Florida weather can take a turn whenever it wants. Welcome to Florida Tuner Evo. I walked outside two minutes and already felt a few drops. I underestimated it, and when I was on the other side of the parking lot, it started to pour and storm like no other – lightning and all. Thank God for weatherproof cameras and lenses. I went under a tent where some others were taking cover and started sniping as the cars got soaked. I love taking pictures when it rains because it just gives a natural mood effect and a sense of motion.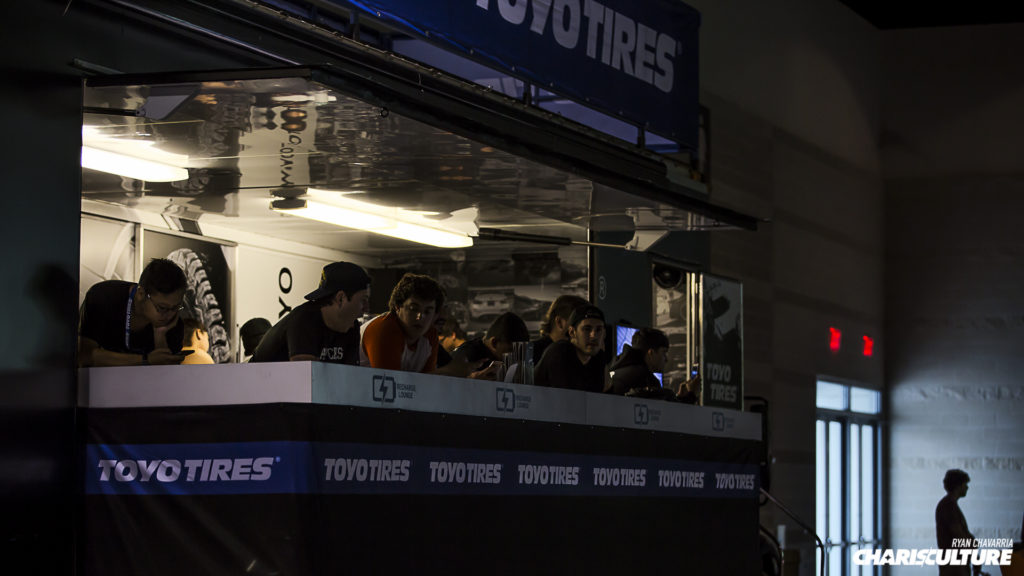 I waited out the storm, and when it calmed down, I headed back inside. I noticed the lights were a lot more dim and found out the power went out. Here's the TOYO tires crew waiting for the light!
I'm glad I got to experience Tuner Evo. I love the videos I always see on YouTube of their shows, so to actually go to one in my state was everything I expected. I saw a lot of old friends and met a lot of great people. Until next year tuner EVO!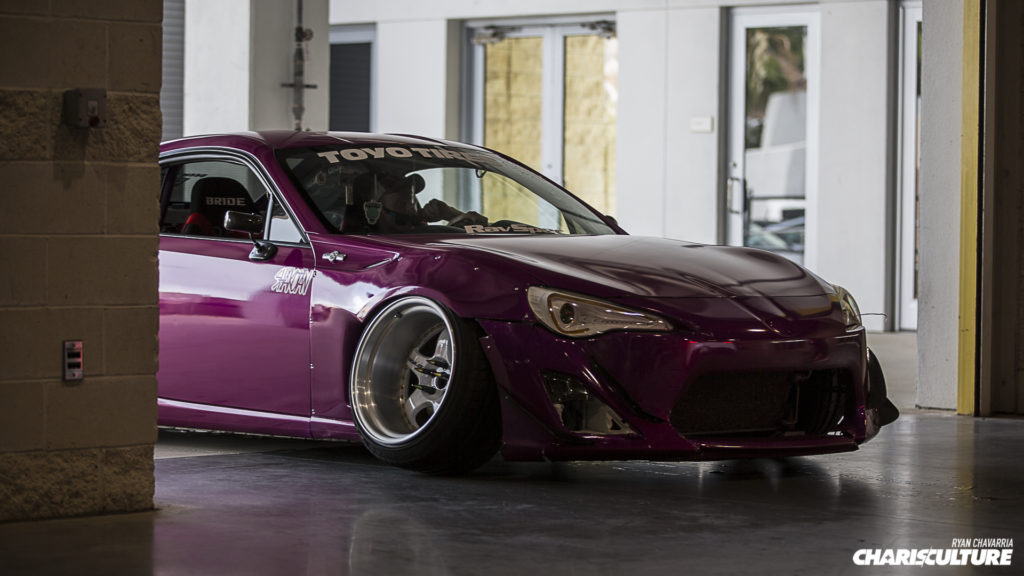 And that was just a glimpse into the day. Steve and I put in a long days worth of work for you guys! So for more, be sure check out the complete gallery Here