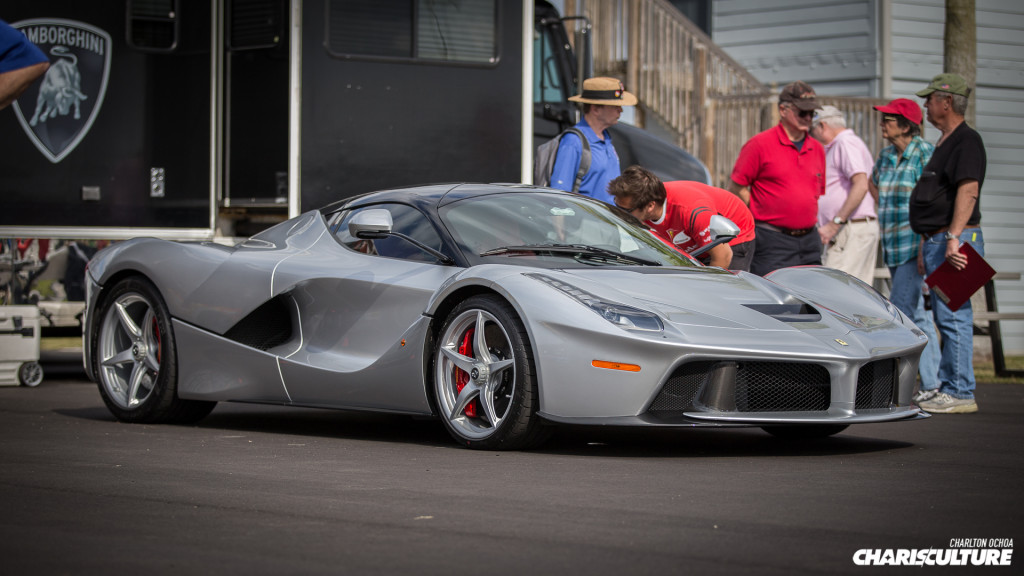 As we stepped out of the past, we walked right into a very exciting future. The amount of history existing within a few feet of each other was incredible. Ferrari and Maserati of Ft. Lauderdale brought out what the McLaren P1's and now Porsche's 918 line of fire: LaFerrari.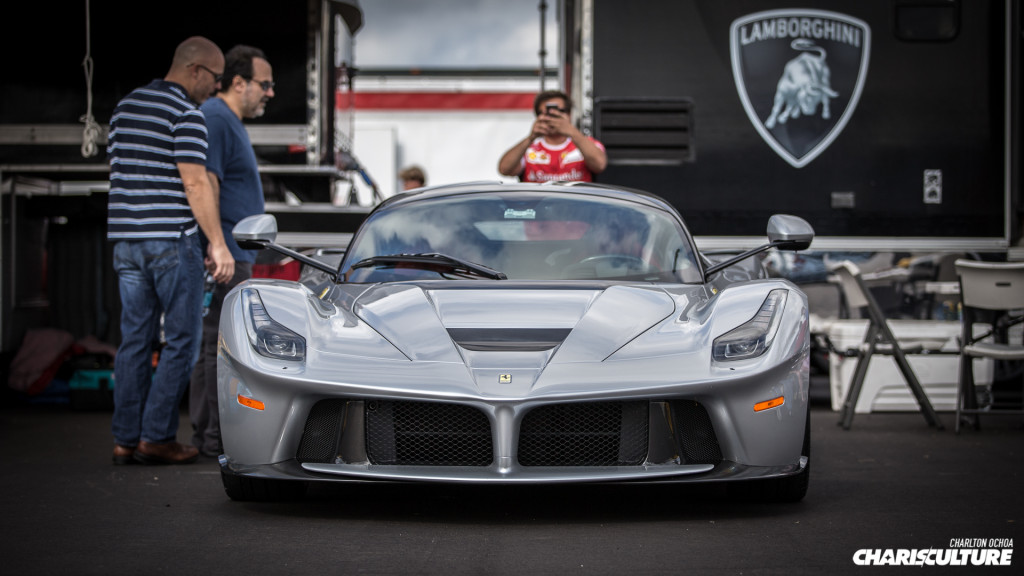 Straying from Ferrari's signature red, the silver LaFerrari looked absolutely stunning – the width of the car rivals any LibertyWalk and RWB build we have been around.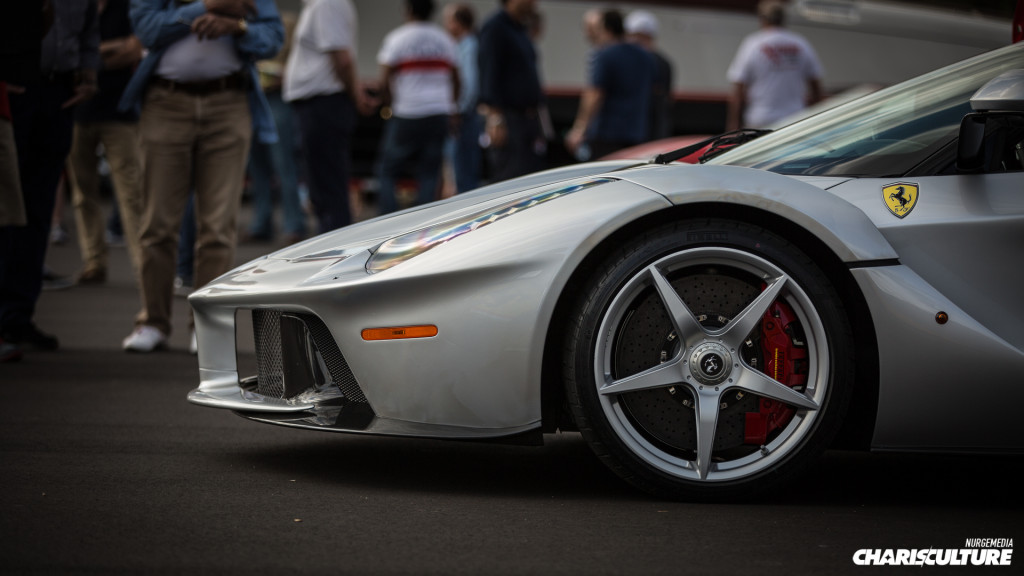 Ferrari came correct with their signature exposed engine but this time chose to show off a 6.3L F140 V12 electric motor and kinetic energy recovery system. Of course, when something looks this good, everyone should have the chance to view it at least once.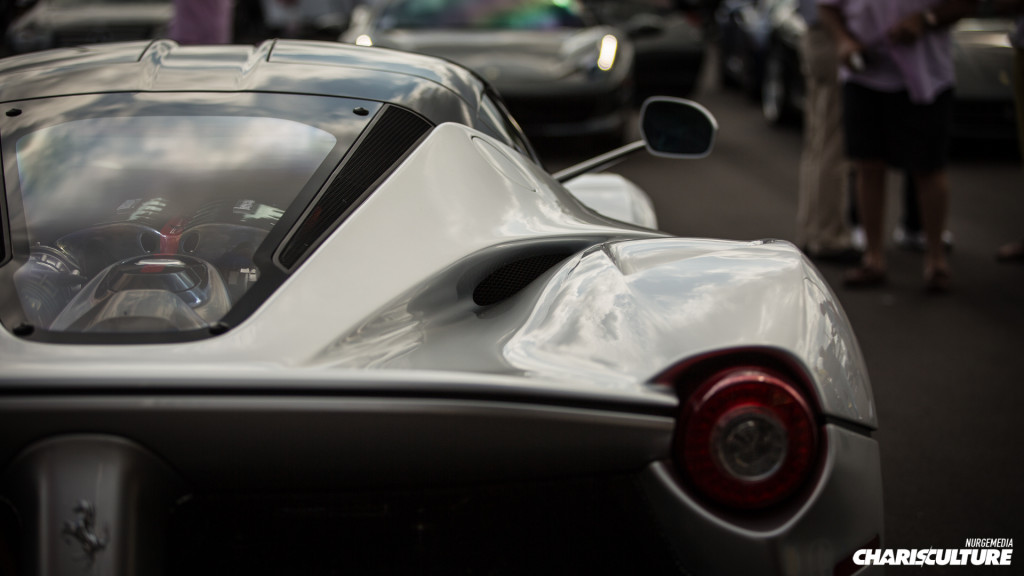 But let's not forget that every part of this car stands out.. From the side, the lines on LaFerrari reminded me of the Toyota FT1. The way this car looks in an exploded view is a work of art. At first glance, the curves almost seem as if it's one seamless build, which no one can get into. This only proves how much thought and passion went into putting this beast together.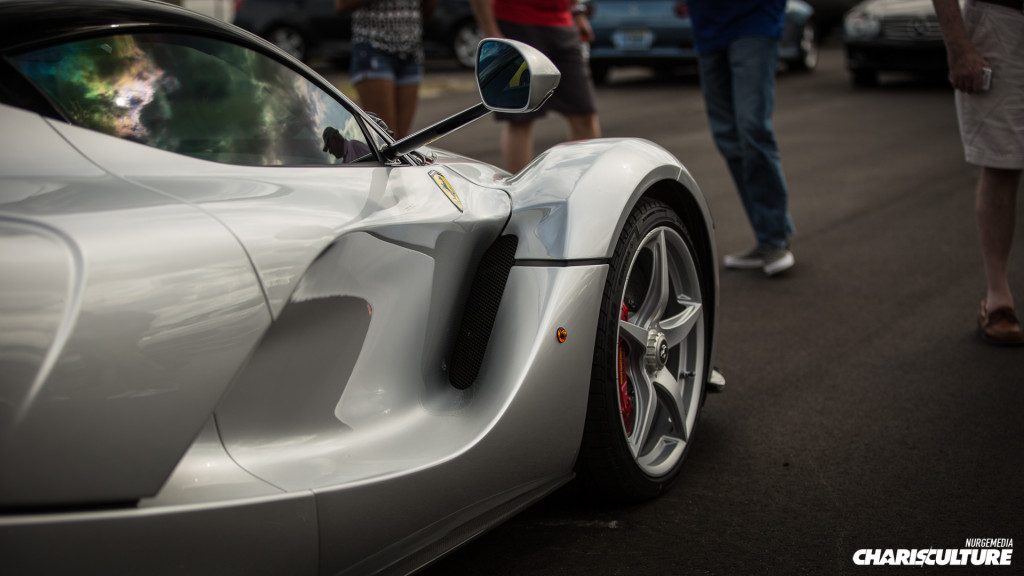 So, as we wrapped up a few shots of Ferrari's latest masterpiece, in the same row we were able to catch up with part of a car collection owned by Preston Henn. Owner of the Swap Shop here in Ft Lauderdale, Preston is a Ferrari connoisseur like no other with a collection of vehicles valued at upwards of $100 million.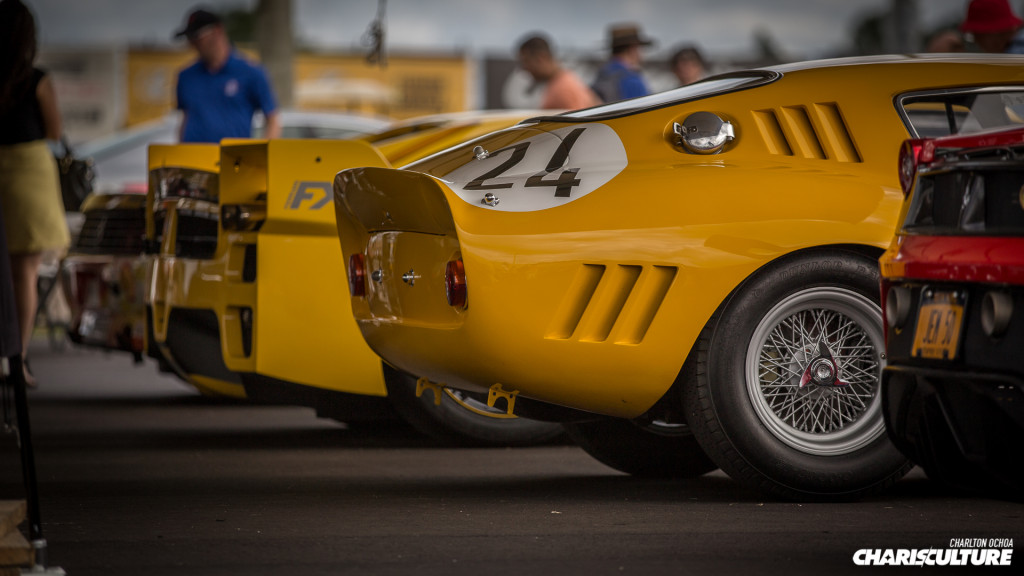 Here, lined up side by side in beautiful shades of yellow, are his Ferrari FXX and one of the most valuable (and what some consider priceless), 1965 Ferrari 275 GTB, S/N 6885.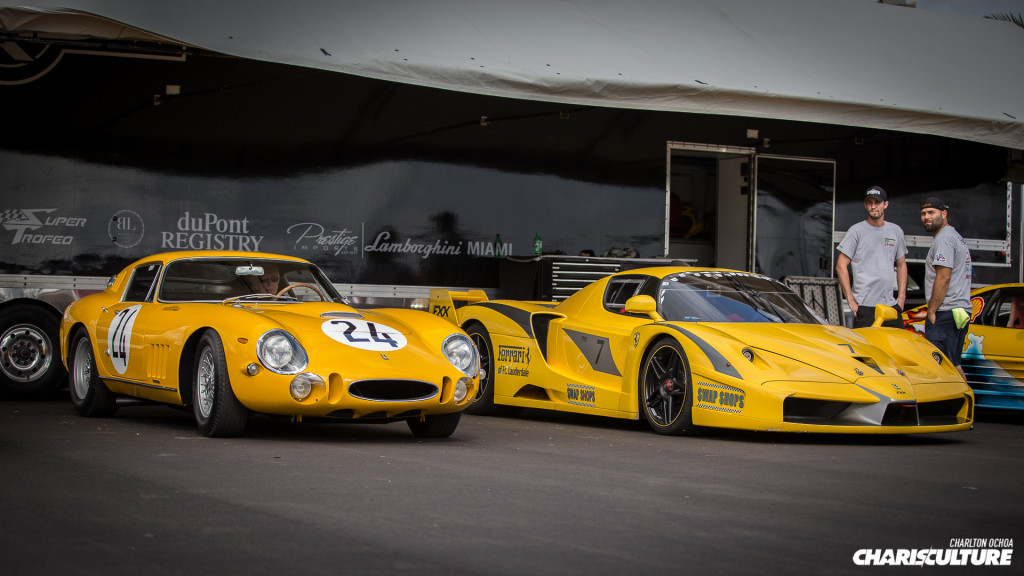 If you ask around the Ferrari Community or scavenge the internet, you will find an amazing story behind this build. However, one of the most interesting reads I have found on this car is a book on "una normale" written by David Williams titled 06885, Ferrari 275 GTB/C Berlinetta Speciale.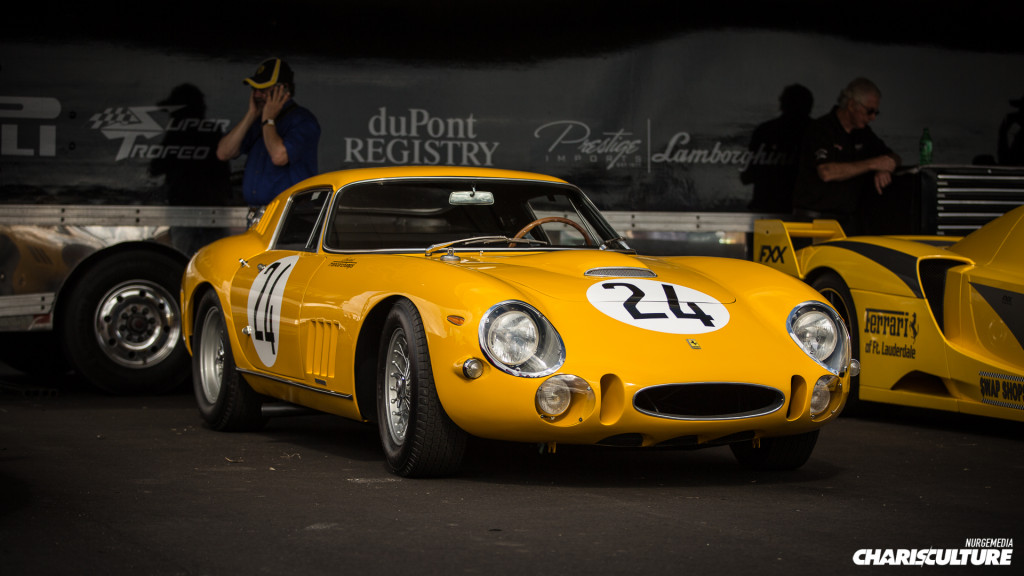 Anything and everything you could possibly imagine about this build through information and visual perfection can be found in this book. If you really want an automotive history lesson of an amazing car, I suggest you check it out Here.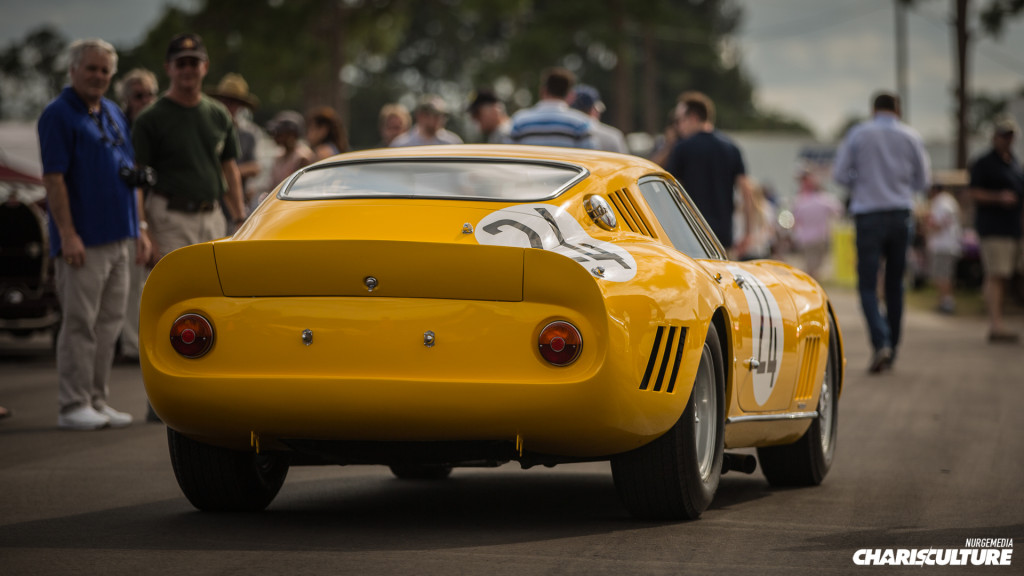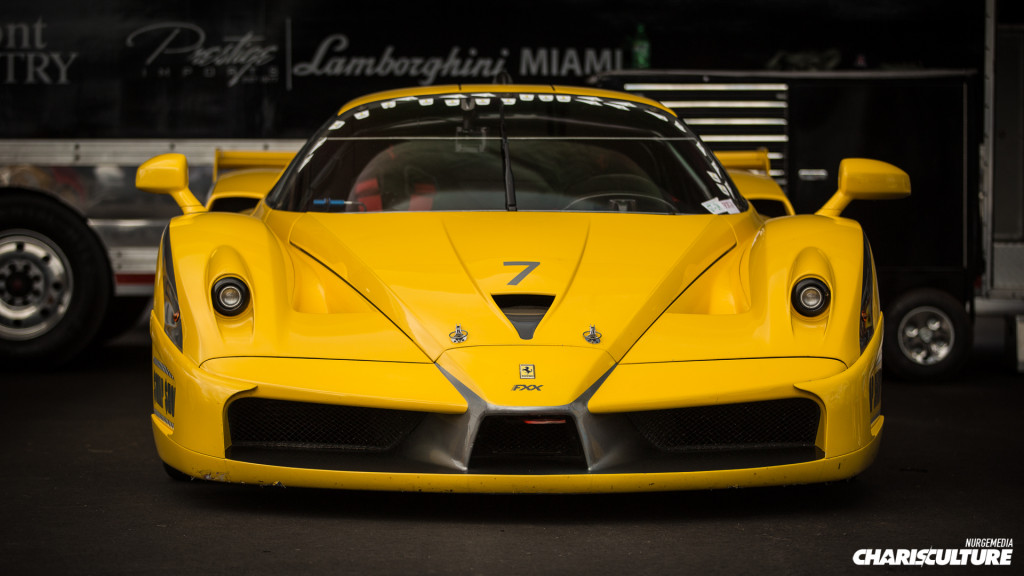 Of course, the Ferrari FXX has a history of its own. Based off the Ferrari Enzo, it makes over 700hp. It isn't street legal, and Preston is one of the few guys allowed to actually keep his FXX while Ferrari holds the rest. So, if you see one at a track event, I suggest you take a lot of photos and pay attention to the details as you may never get the chance again.