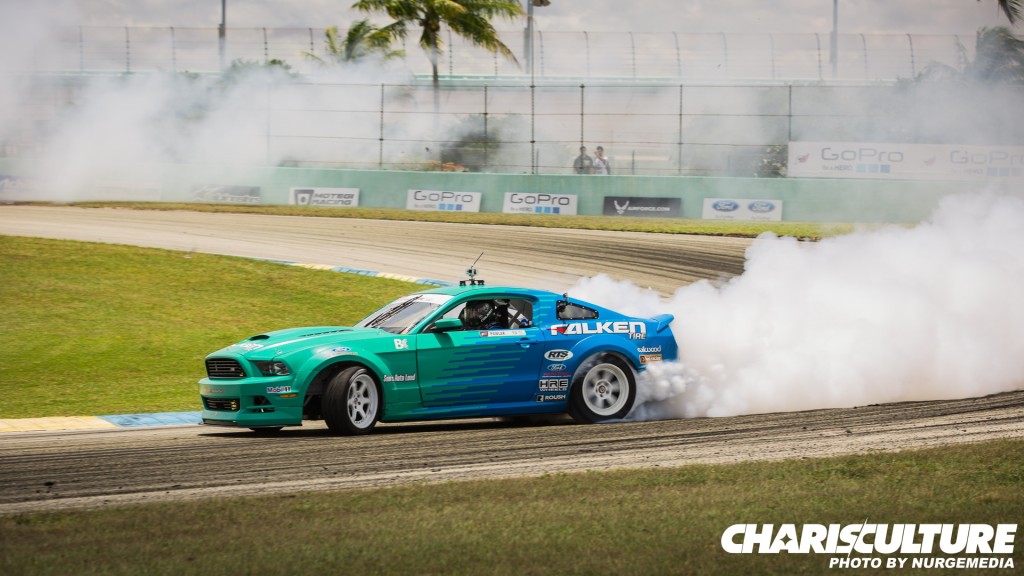 Practice started at 10:00am and the sun was winning the battle vs the people today. Justin Pawlak was doing his thing as he ultimately qualified in 8th place for Saturdays Main event.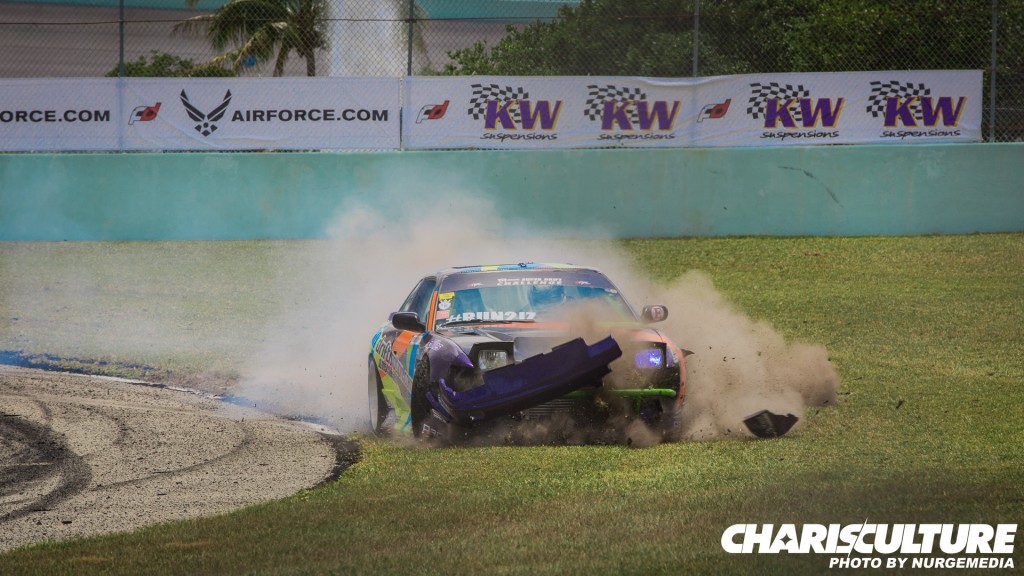 The casualty of a panel or bumper is simply part of the game, it's not a matter of if only a matter of when.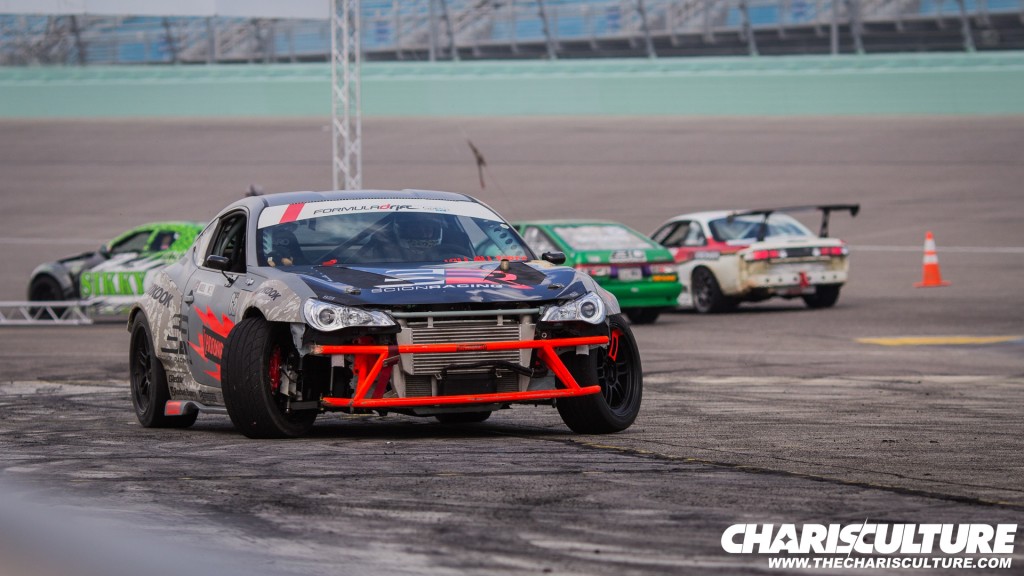 I am a very visual person so I find pleasure in all of the design aspects of these drift cars, from body kits to increased steering angle. The combination of cool and necessary is fantastic.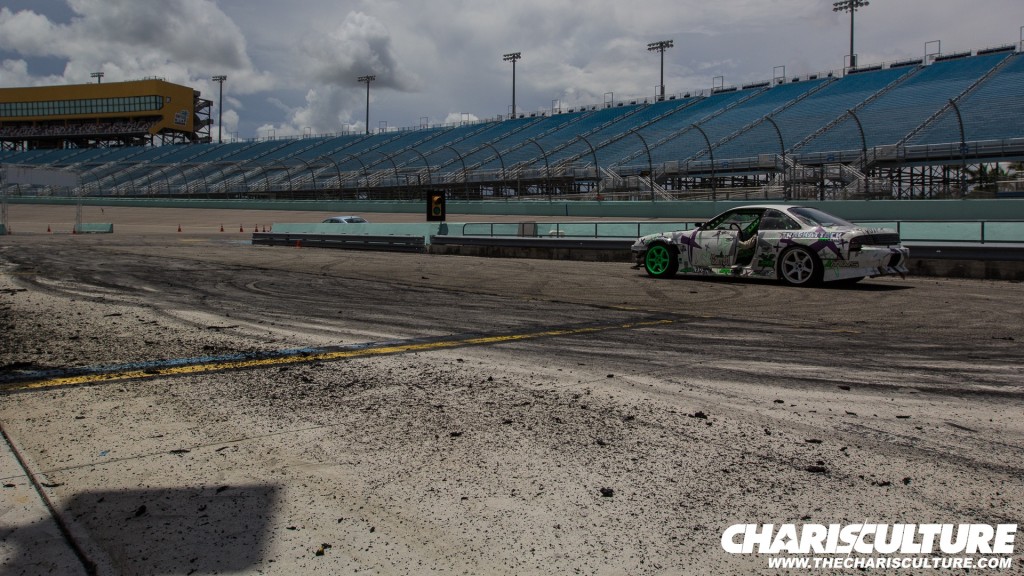 So while The majority of the fans were in the grand stands watching practice, this is the aftermath of pre run preparation, slaying tires and leaving the remains behind.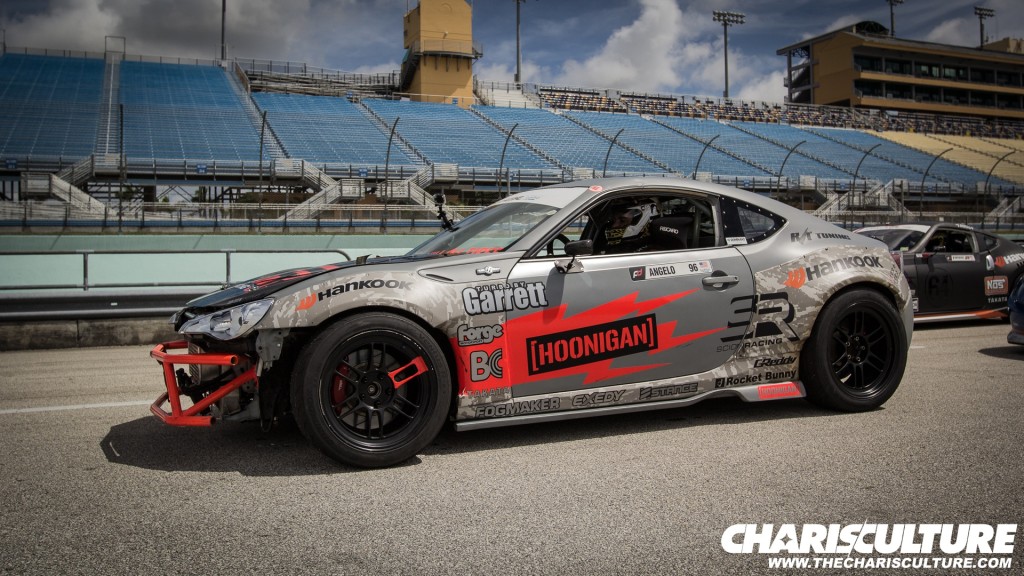 Every driver gets their turn, doing it just a bit differently but the end result is the same, an entertaining run and a trail or rubber melting on the pavement.