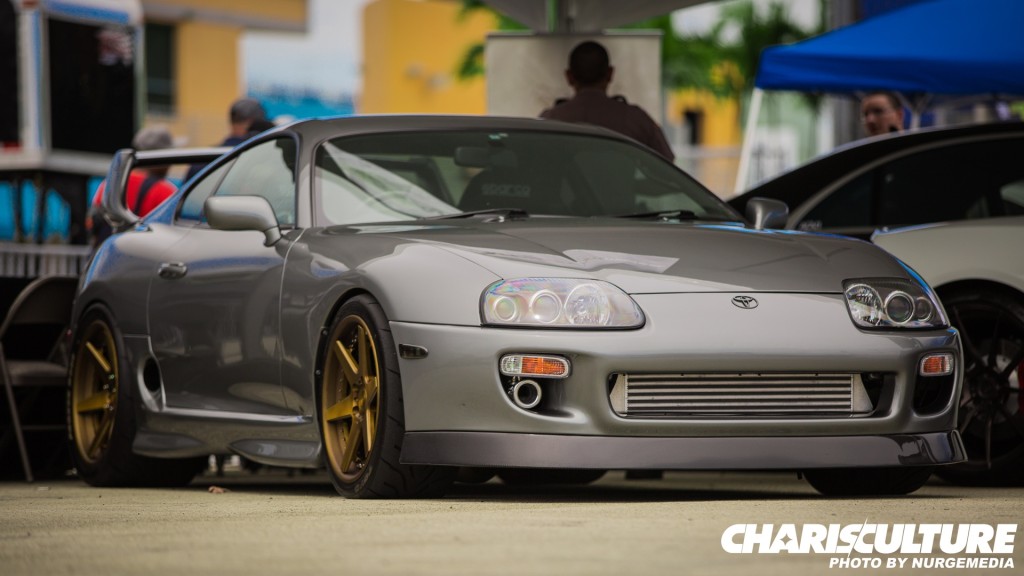 The first day of Formula D is generally a bit slower due to being on a Friday and when considering that the majority of people have a 9 to 5, it's understandable when they don't make it out until later in the day. So, it is a day that vendors use to finish their booth preparation. In this case, ADV1 brought out an amazingly clean MKIV Toyota Supra on a set of their premier wheels in a bronze finish.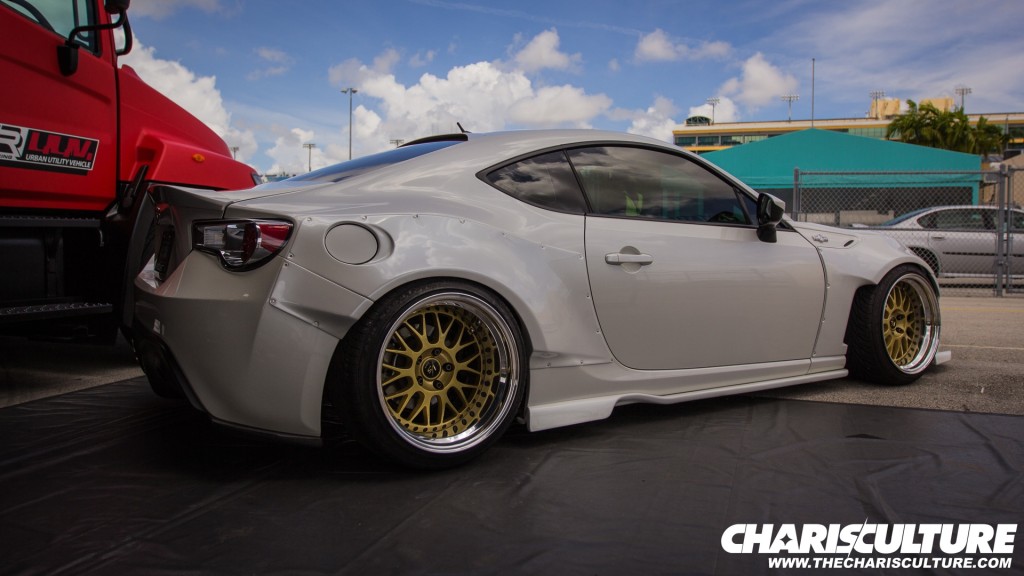 Scion Racing continued the Rocket Bunny trend, but this time with a show car as you enter the pit area.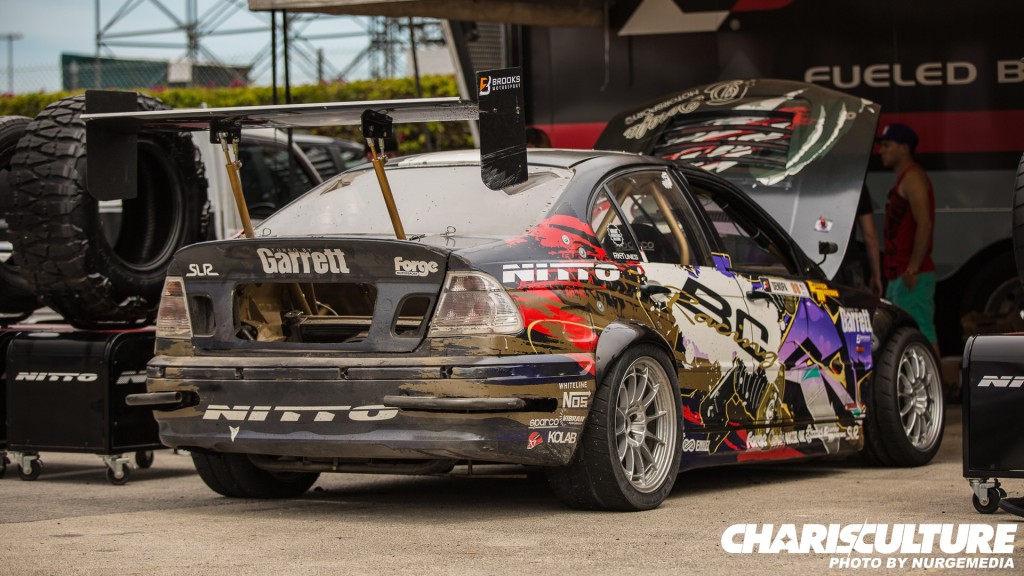 The open pit concept has been fantastic for the fans. Everybody gets to be up close and personal with a majority of the cars, creating an unforgettable experience for much of the fan base.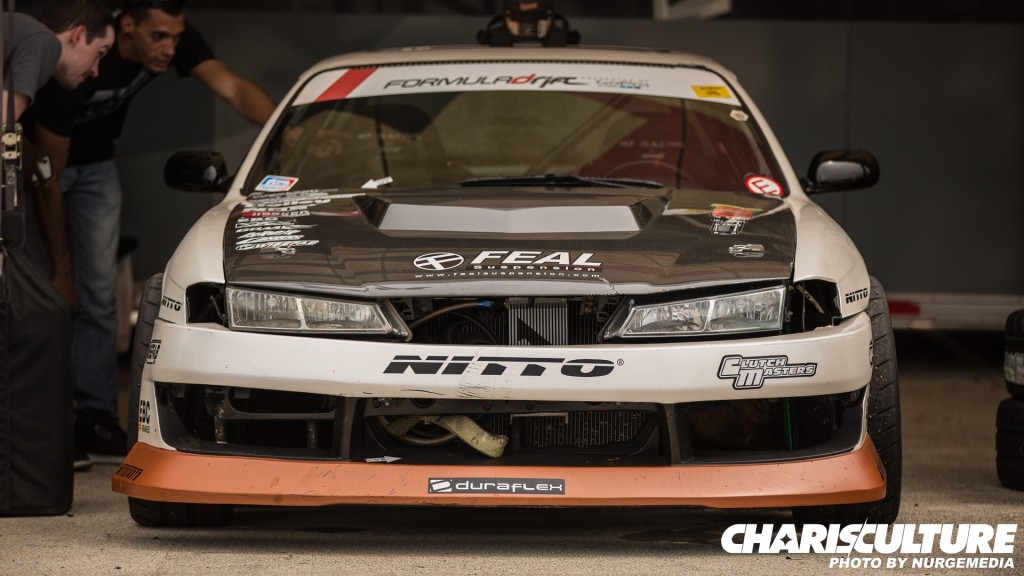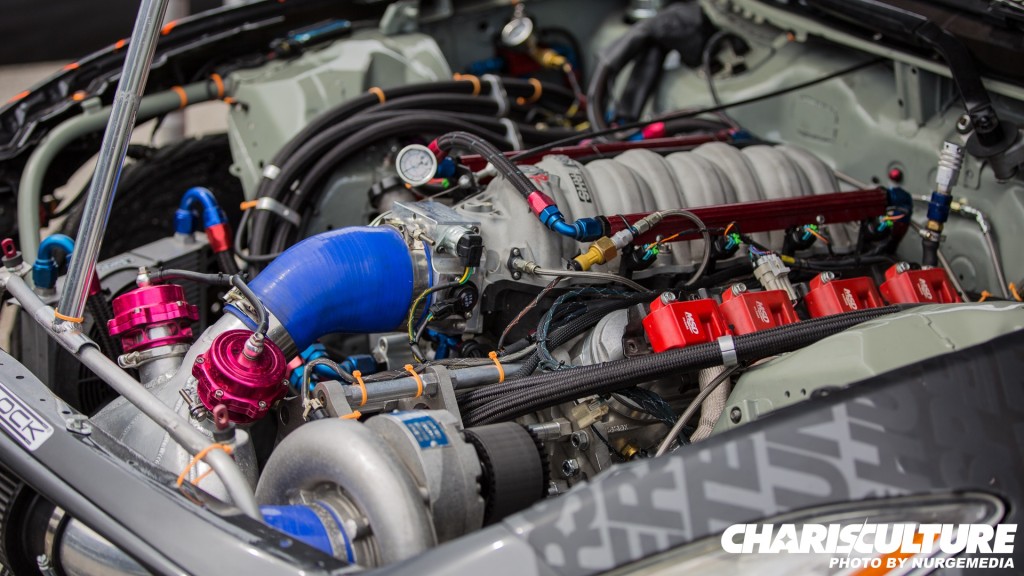 The V8 platform has just about taken over the Formula Drift series. Despite that, every one is unique in its own right.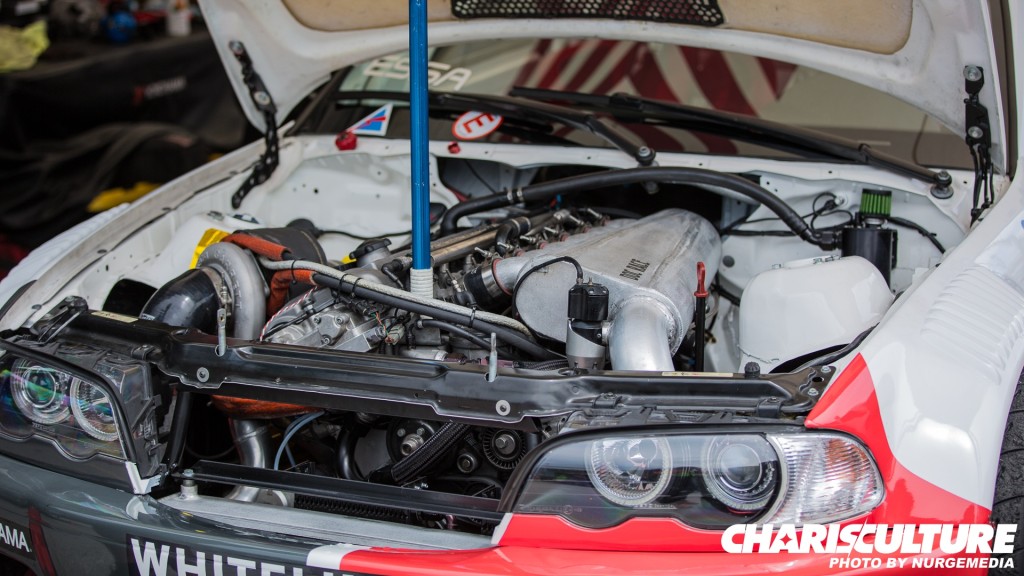 Michael Essa however, however maintains an S54 engine, something that tends to keep the BMW purists happy and at bay.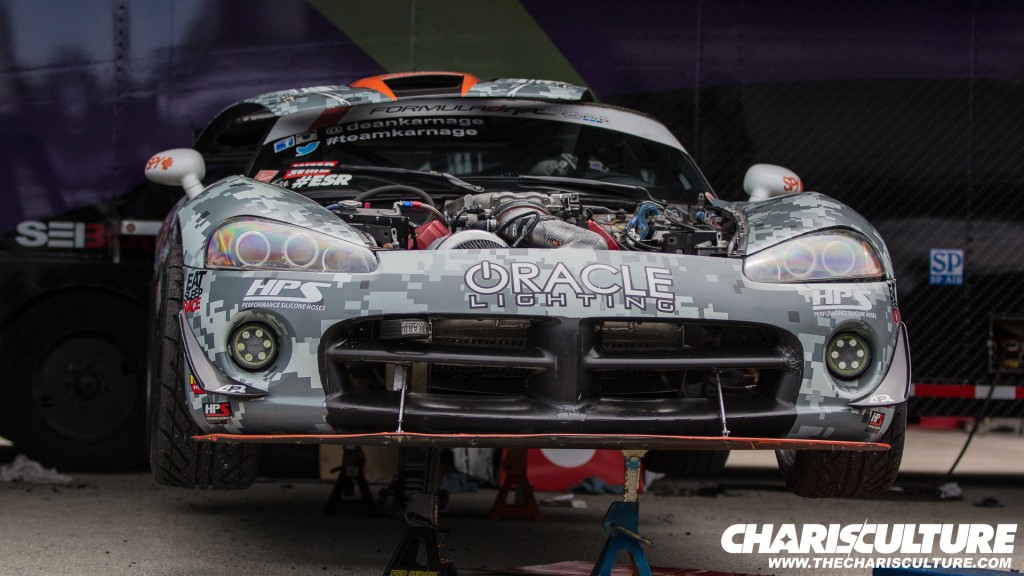 Dean Kearney and his Dodge Viper have been a consistent competitor in Formula D. Being the only SRT Viper in competition does put you ahead of the pack as far as recognition, and Dean qualified 29th in Miami and had his work cut out for him from the get go.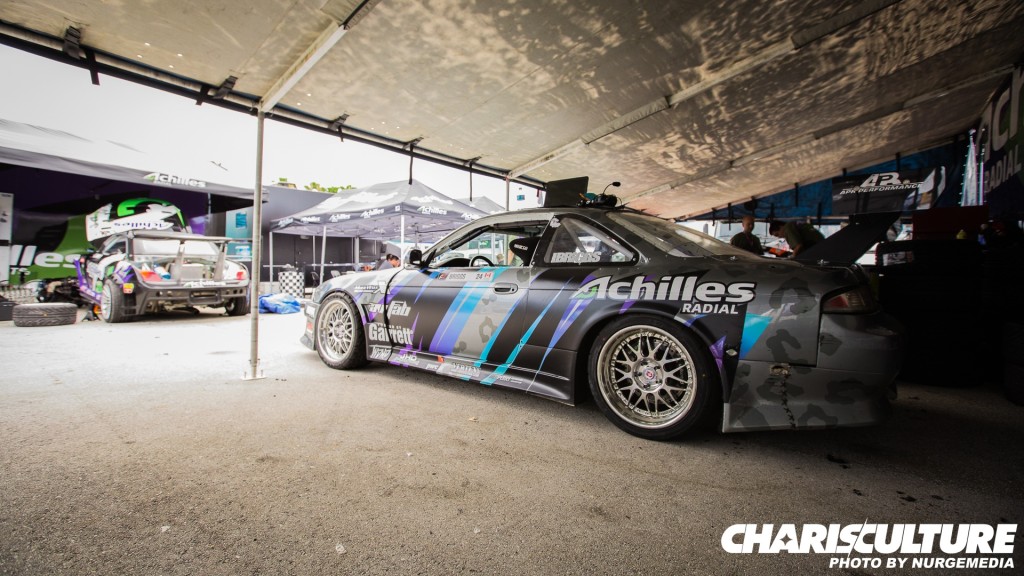 The Achilles section is always a blast to check out due to the diversity of vehicles involved. We are putting together a very cool 360 experience of their booth and bringing the action to you, so stay tuned.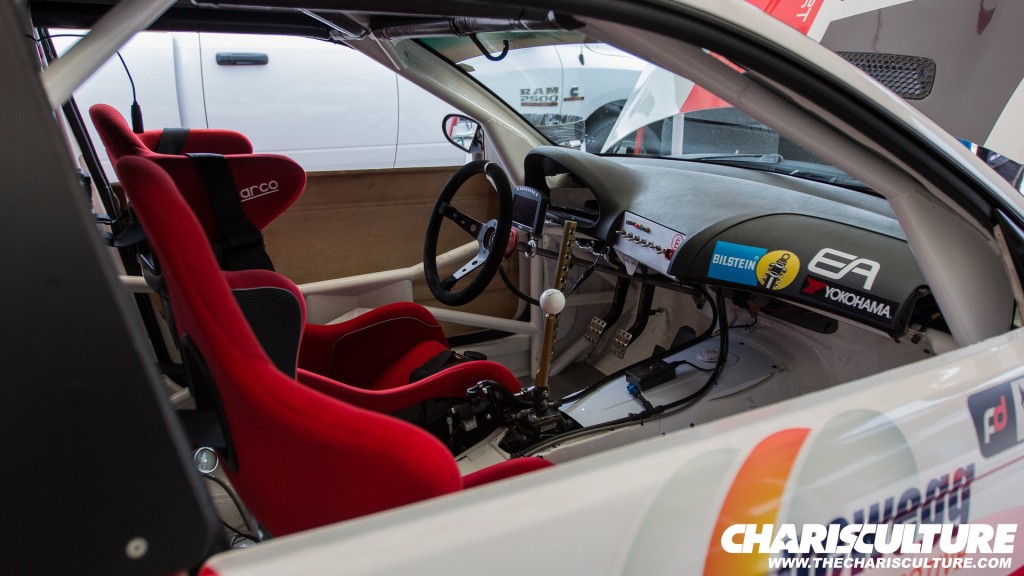 The interior of Michael Essa's BMW is possibly nicer than most show cars I have seen. Quite impressive.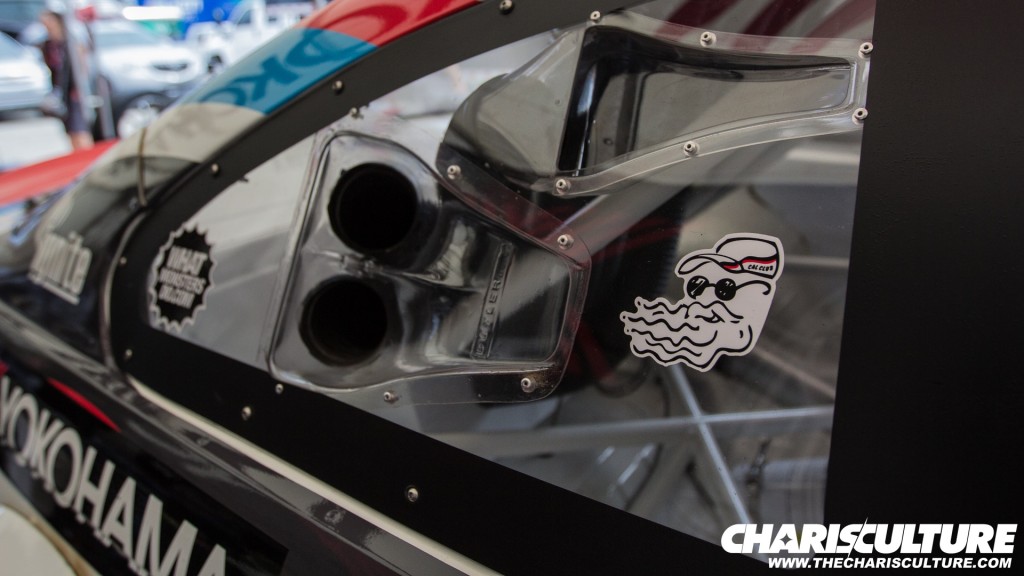 Bill Baldwin, the flag marshal at Long Beach Formula Drift events, travels in sticker form on the Formula D driver vehicles.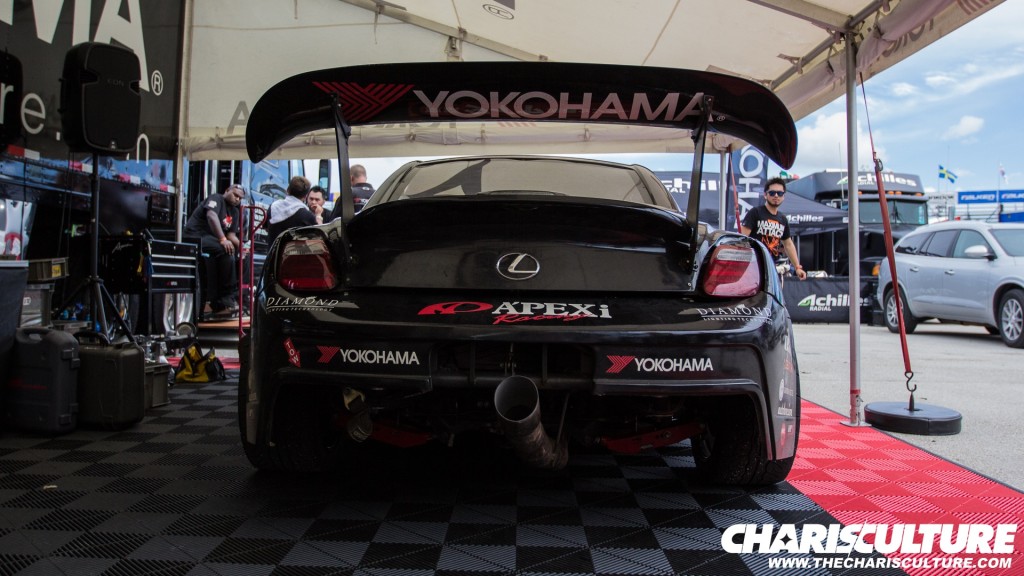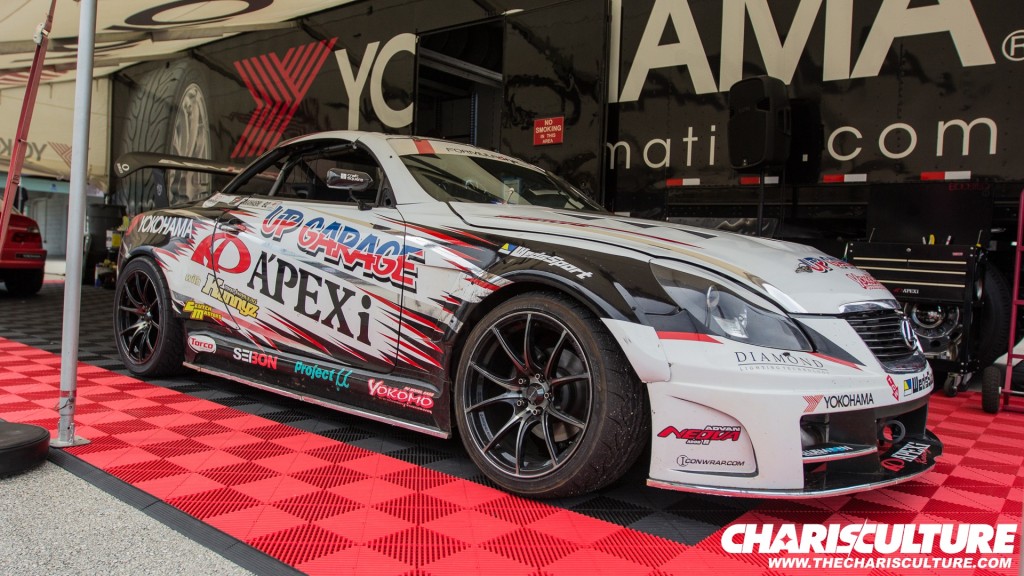 At the end of the day, Formula D seemed to set itself up for success with a great practice and Pro 2 competition. The weather thankfully held up despite some dark clouds and rain the previous day. Overall, we were able to get some good shots, catch up with some old friends from the local scene and made some great new friends. We can't wait for Day 2.