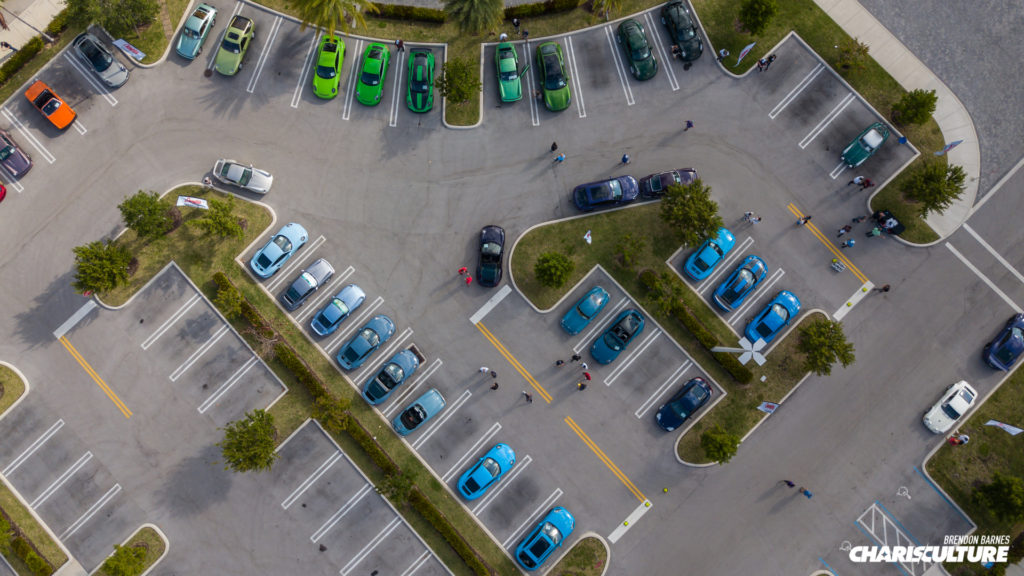 With Cars and Brunch 4 and Das Renn Treffen 2019 done the Porsche frenzy continues. Enter Rare Shades 3 at Champion Porsche. A few weeks back I received an email from Wilson Tai at Champion informing me that 000 Magazine was planning their Rare Shades event at Champion on April 6th. I was excited to hear that Rare Shades was coming to Florida. I had first heard about Rare Shades while I was filming Long Road to Monterey but due to the shooting schedule I was not able to attend. It was imperative that I attended this one in Pompano Beach!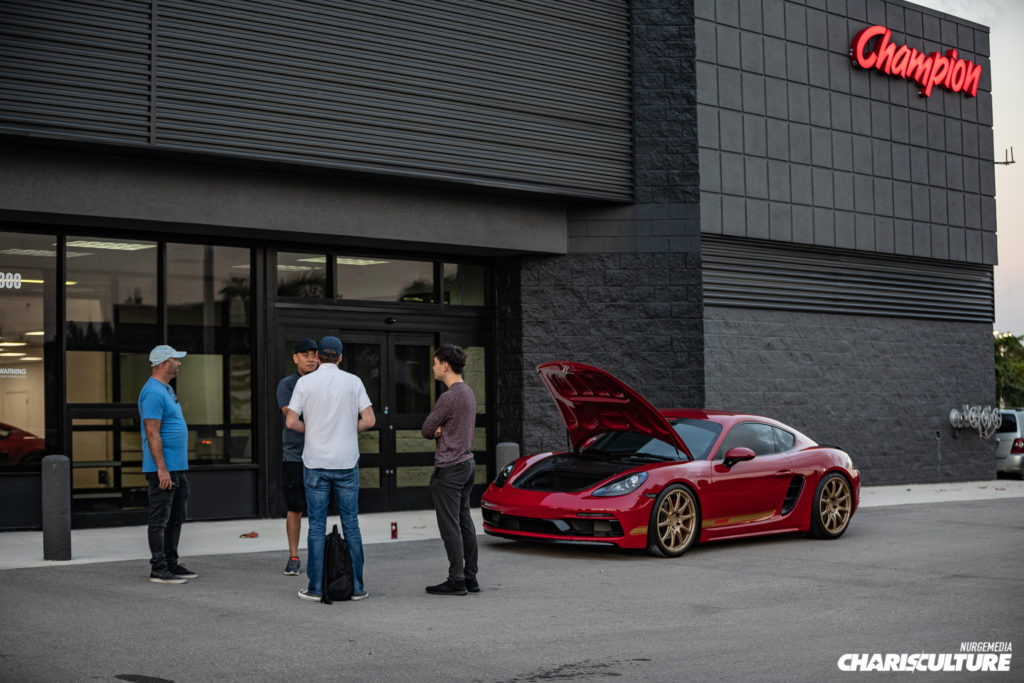 I arrived very early, as usual. The sun would be rising in about 40 minutes. As I checked in on the rest of the crew my excitement grew about the lighting for the day. Jason and Brendon were 10 and 5 minutes away respectively, hurry up it's going to be a glorious sunrise!
While waiting for Jason and Brendon I met Pete Stout from 000 Magazine. We exchanged info and discussed the plan for the day. During our discussion Wilson showed up to get things started so we all migrated to the front of the old Wal-Mart building where Wilson's 2018 Carmine Red 718 Cayman GTS was parked.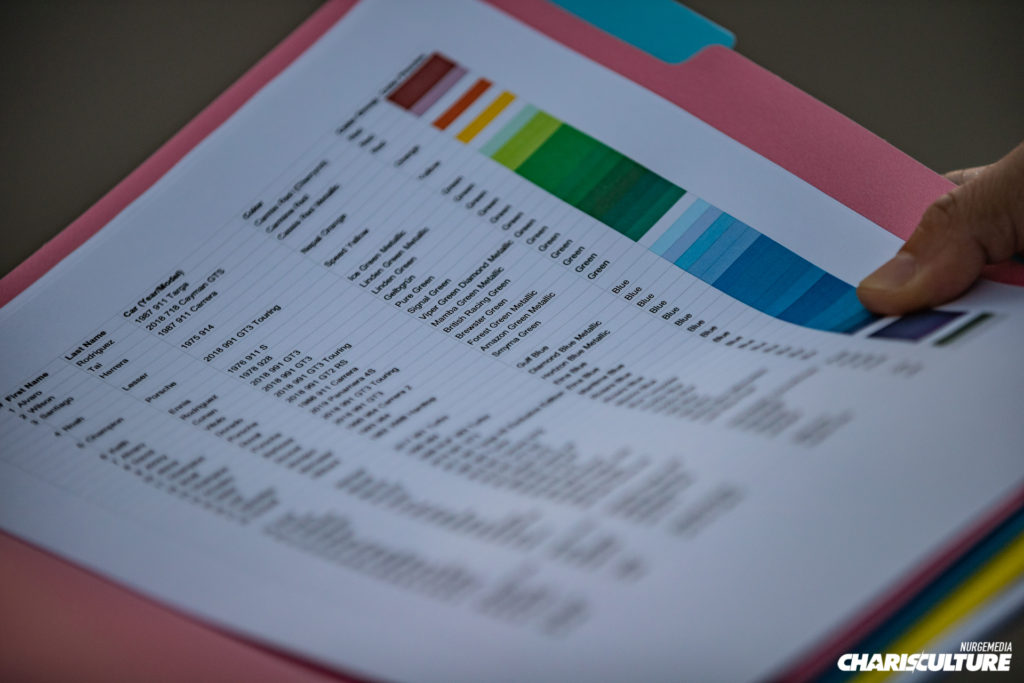 Paint to Sample
The purpose of Rare Shades is to gather all types of Porsches and organize them by color. Color is the driving force of a Rare Shades event. The rarer the color the better. Most buyers don't indulge in the specialty types of paint options available.

For an additional fee Porsche will open up it's already vast selection of color options to include some specialty variations. You can pretty much choose any color you want. This creates a uniqueness to your vehicle. In order for car manufacturers to decide on vehicle colors, they choose ones that they feel will sell best. For example, have you ever seen a car in a particular color and think "I don't like that car in X but it looks amazing in Y" ? The paint to sample concept gives the potential owner numerous possibilities over what the manufacturer decided.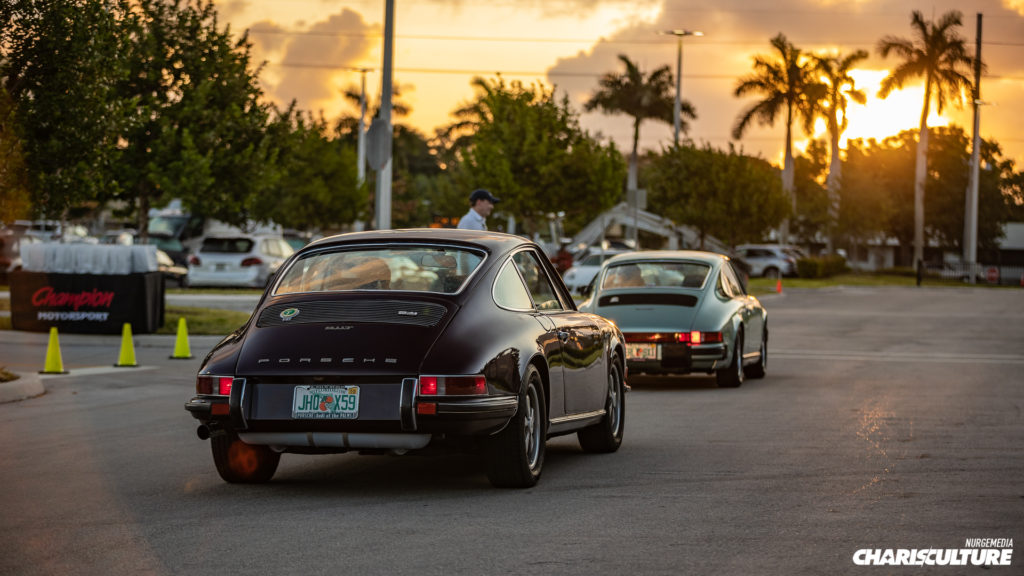 Setting Up
As the setup commenced, I was walking around snapping the action when this beautiful 1976 Ice Green Metallic 991 S came down the main entrance road. I stopped what I was doing and let Jason and Brendon know we already had a car coming in.
Just as I was capturing the entrance Brendon spotted another. It was a 1972 Aubergine 911 T. I could tell that it was going to be a great event, I was already in love with the first two cars!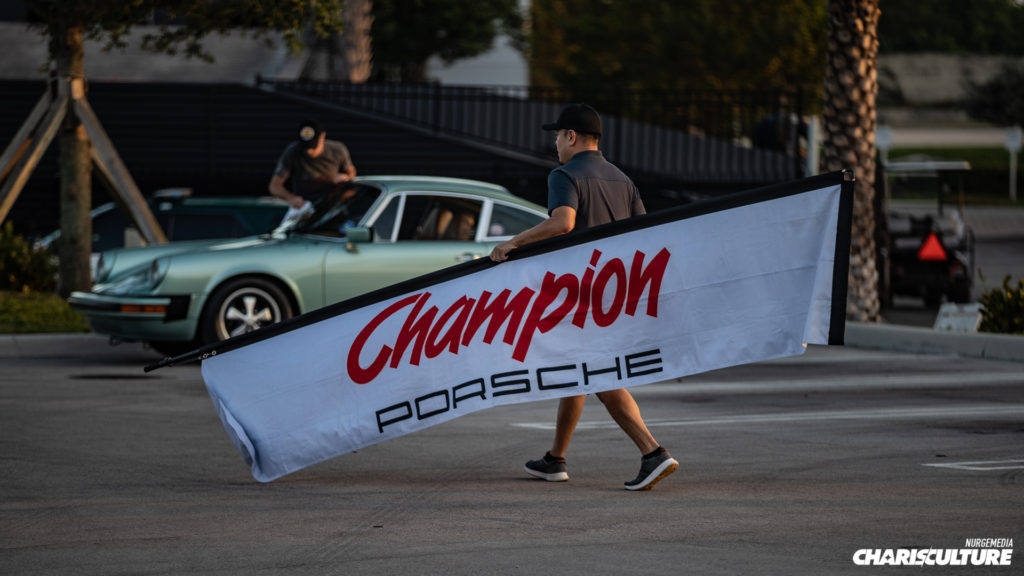 With two cars parked in there respective areas it was time to kick things into high gear. I watched as Wilson continued staking flags inbetween moving cars. Now Jason and Brendon were on site and pretty much ready to shoot. With the lighting at that perfect golden hour window, I told Jason and Brendon I was heading to the off ramp for pan shots.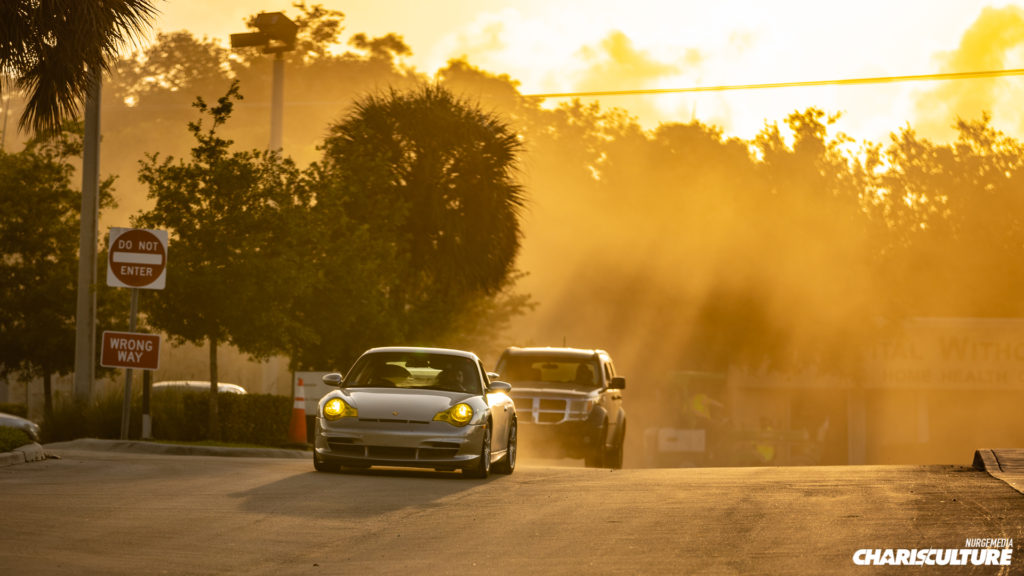 On my way to the off ramp, I noticed a massive dust cloud. A silver 996 GT3 emerged from it. As the car drew near I realized that the driver was Suneal! It was a nice surprise because he's normally driving his #miamioutlaw 911.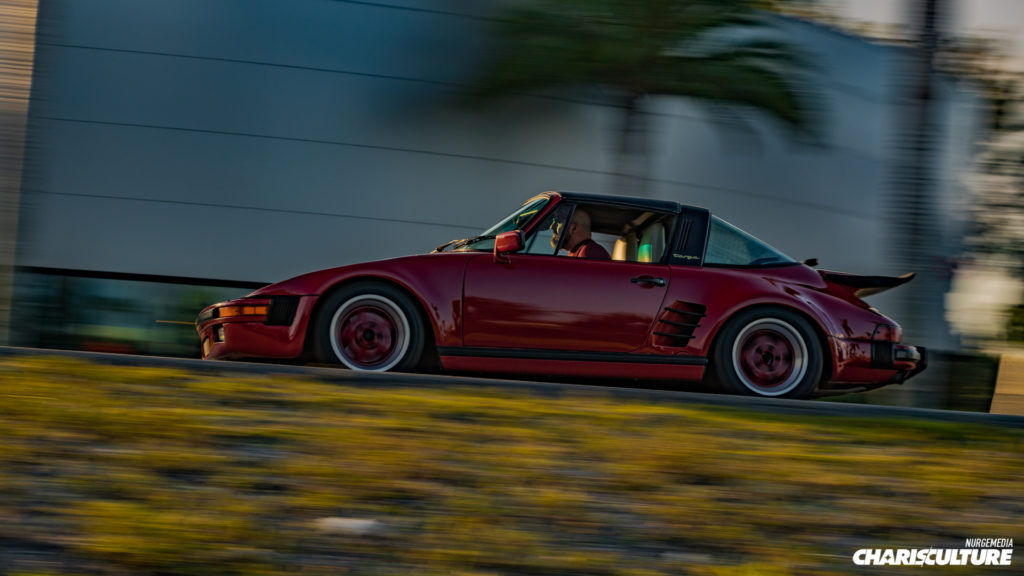 Panning Out
Most importantly I didn't want a red ant repeat of Cars & Brunch 4. After finding an ant free spot I waited. As this 1987 Cherryrot 911 Targa Slant Nose approached I noticed the driver looked familiar. It was Al, creator of Das Renn Treffen. I was not expecting him in that car. He's usually rolling in his white Chimera or his wife's 356…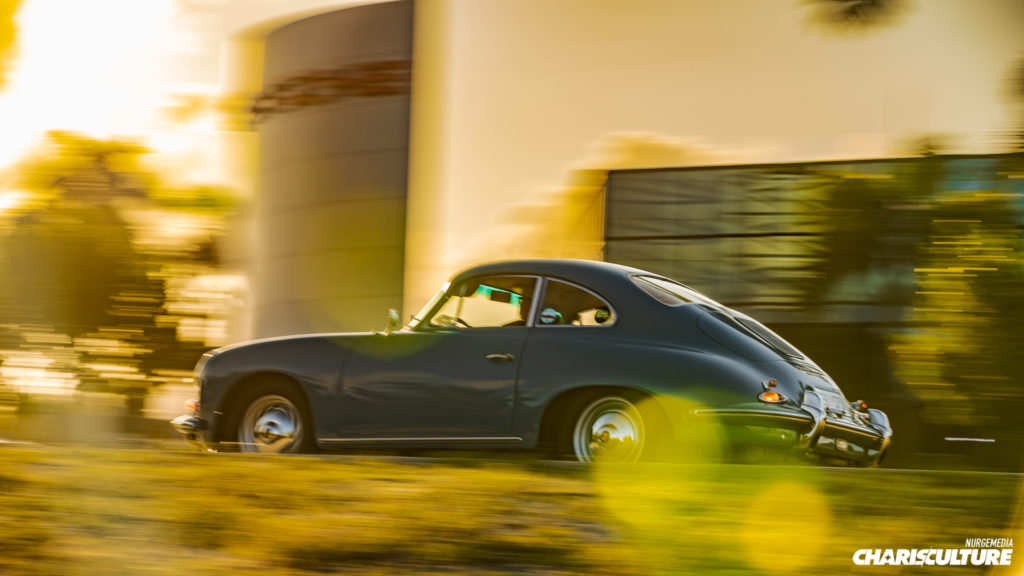 Just as I realized this the 1961 Oslo Blue 356 was hot on his heals coming down the off ramp.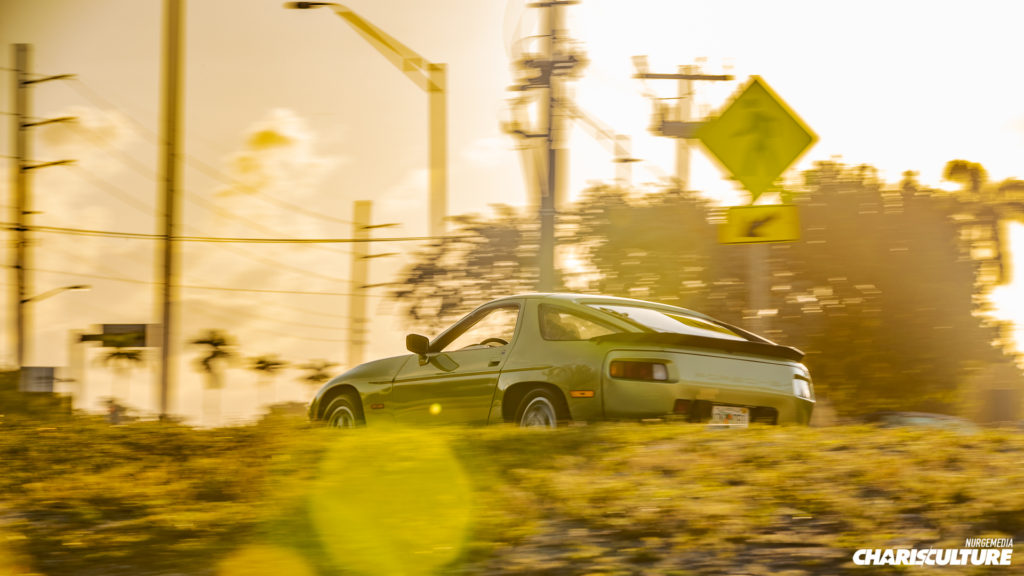 Rounding out the trio, a 1978 Linden Green Metallic 928 made it's exit into the sunrise.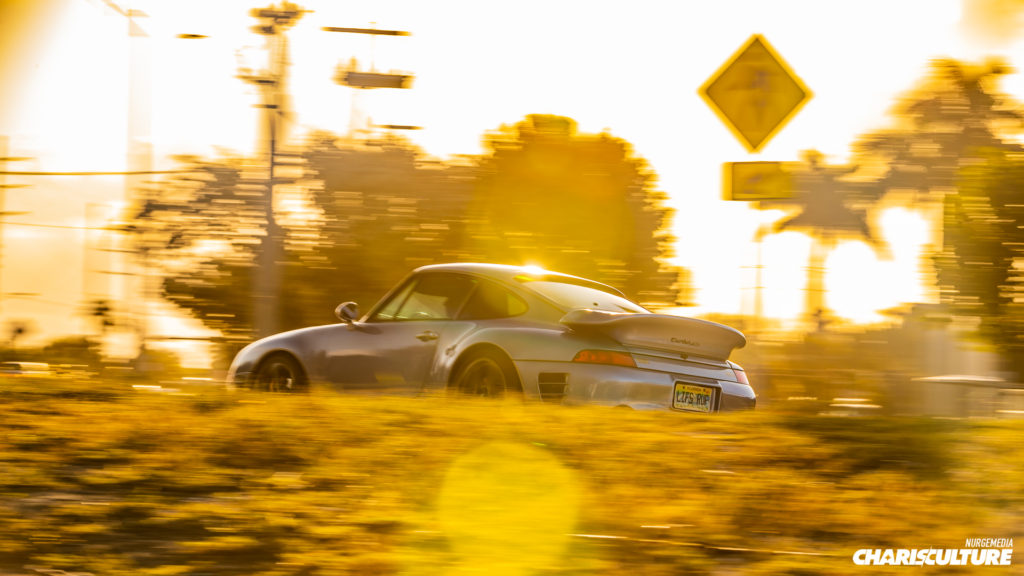 After a few more cars, Jason radioed me. He said that a majority of the vehicles had arrived and now would be a good time to head back. I agreed just as this 1996 Horizon Blue Metallic RUF 993 Turbo showed up. Naturally I had to capture it driving into that beautiful sunrise. I headed back after capturing a few more Porsches.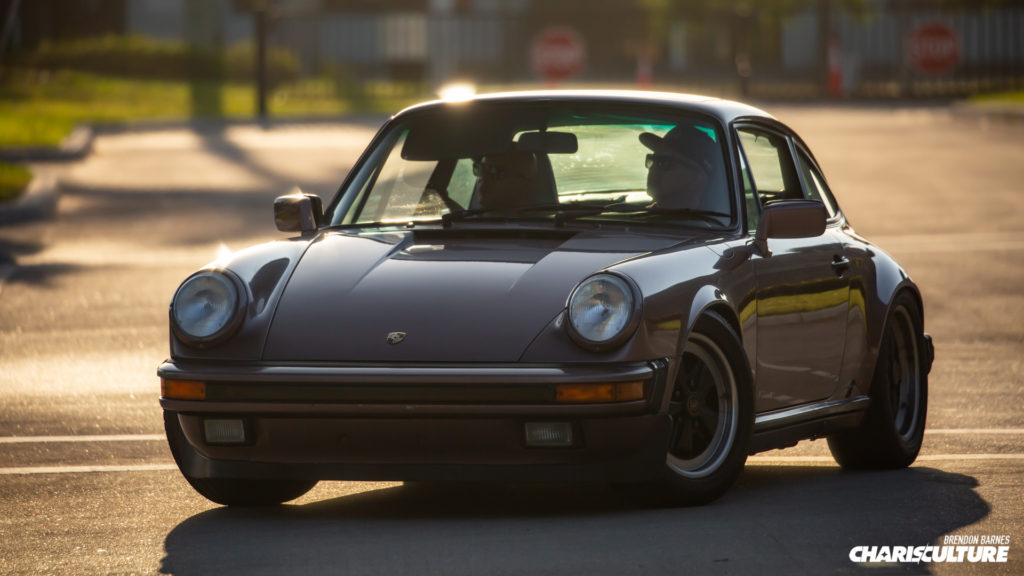 Back at the show field, Brendon was handling all the cars coming in. Thanks to the walkies I had been calling out all the arriving vehicles. This 1987 Cassis Red Metallic 911 Carrera falls into my favorite era of Porsches, There is just something about this design that hits all the right points.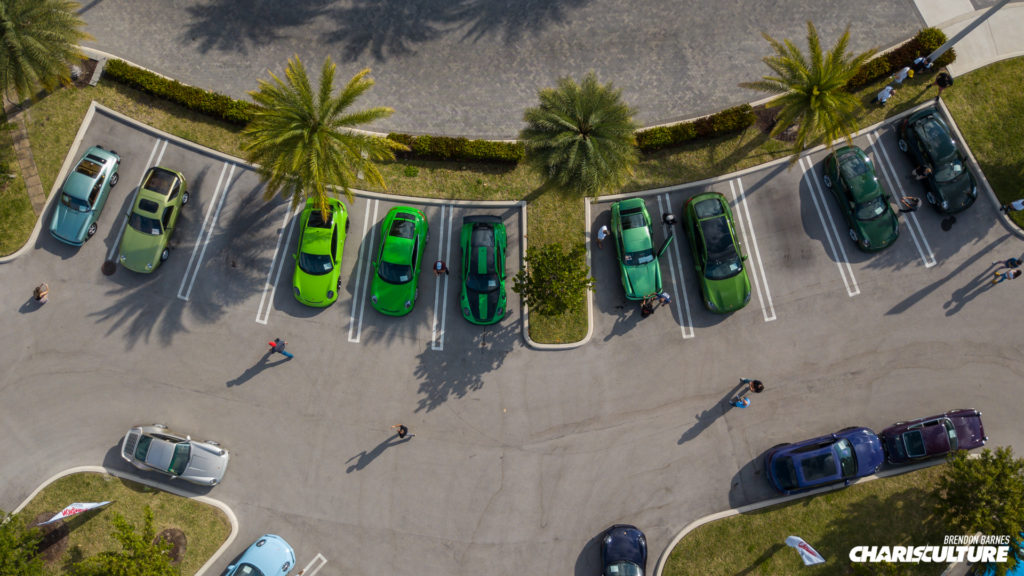 There were quite a few vehicles now, mostly green and blue. Brendon took to the skies with his Mavic to capture these Rare Shades from above. It was everything I had hoped for. To me it looks like a gradient of green from light to dark.
1971 911 ST
Now here's a pretty interesting 911. This is Mark Colbert's 1971 911 ST replica. Mark explained that this is an original 1971 911S which was converted to a 100% exact ST-specification by marque expert Roitmayer GmbH. The same people that built the real 911 STs. Every detail of the car is 100% true to what the original STs were. I thought it was real and based on it's origins it could be. This is as real as it gets.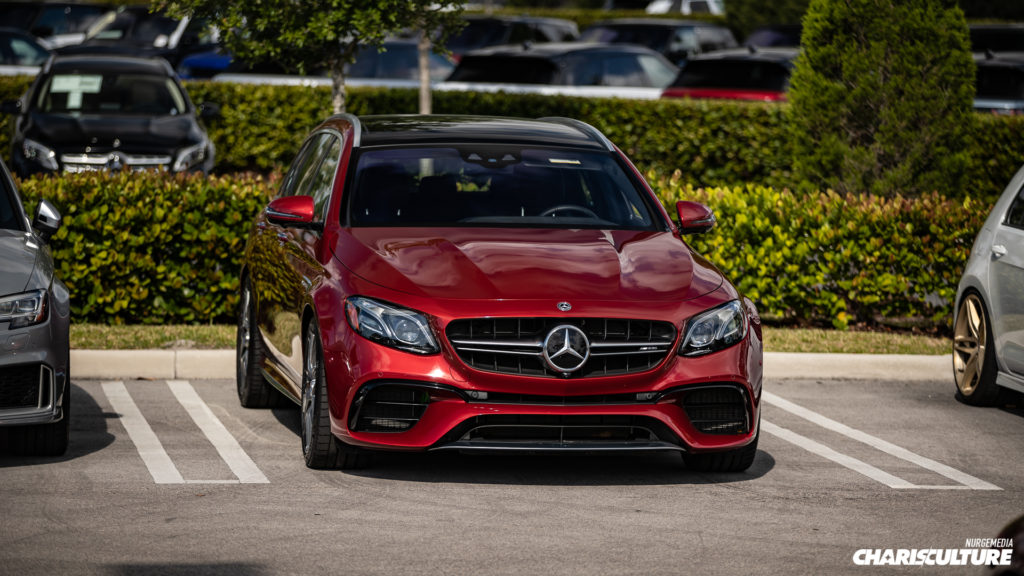 Groceries in 3.4 seconds
It wouldn't be a visit to Champion Porsche without seeing our good friend Bill Adam. I had emailed Bill a few days before Rare Shades to see if he was interested in attending, luckily he was free and came out to see us. He mentioned that this week he had a brand new Mercedes C63 AMG Estate for review. I was excited as it reminded of the random RENNtech one I saw a few years back.

Towards the end of the event Bill asked Jason and I if we'd like to go for a ride in the Estate. Never say "no" to a race car driver offering you a ride. Next thing we know we're in the Estate with Sport Mode+ selected and testing that 0-60 time. Let's just say that if I had to review this car like Bill, I wouldn't want to give it back! Absolutely incredible all around. After our quick jaunt down Copans Bill dropped us off and headed home.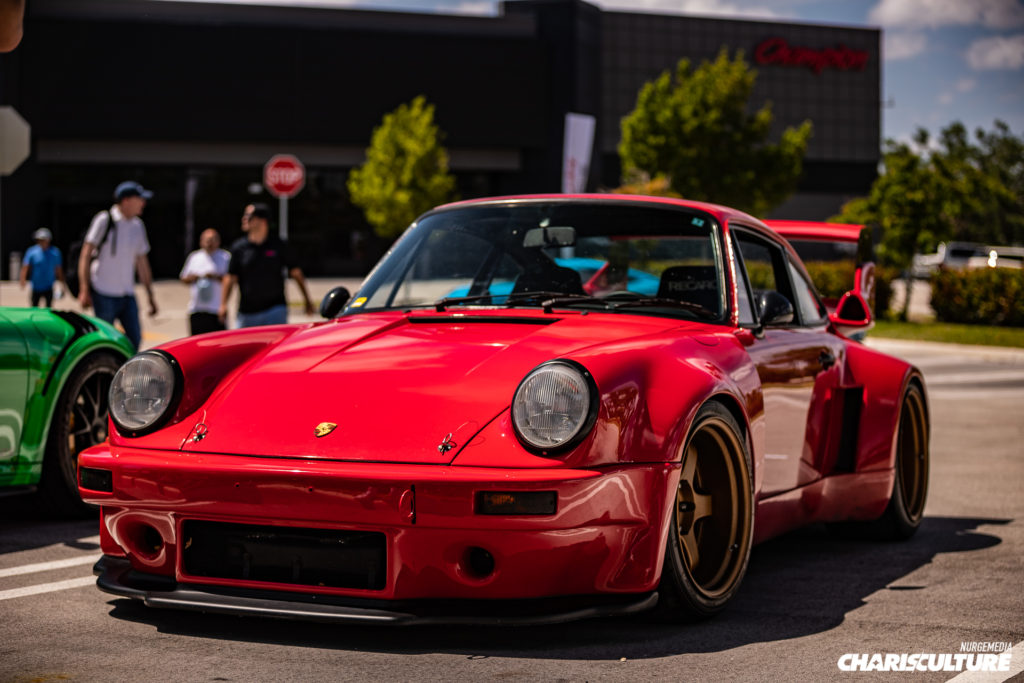 Fashionably late
I made my rounds saying goodbye to everyone involved. The parking lot was pretty much empty save for several vehicles that were hanging around. I got into the my xB and and headed towards the exit. This snarling Sunburst kitted 964 pulled up next to me. It sounded like an angry German Shepard ready to pounce on anything in it's way. You can thank the built Promodet 3.6 engine for that! I continued on. Next, I saw that it had parked near the exit. I knew I had to stop and check it out.
According to the driver he was having some issues with the car on start up. After some fiddling he got it stable and blasted up 95 to Rare Shades. I was glad he made it up in one piece. After several more photos, I called it a day.
As always thanks to Wilson at Champion and Pete at 000 Magazine for a great experience.
You can find all the photos on our flickr.