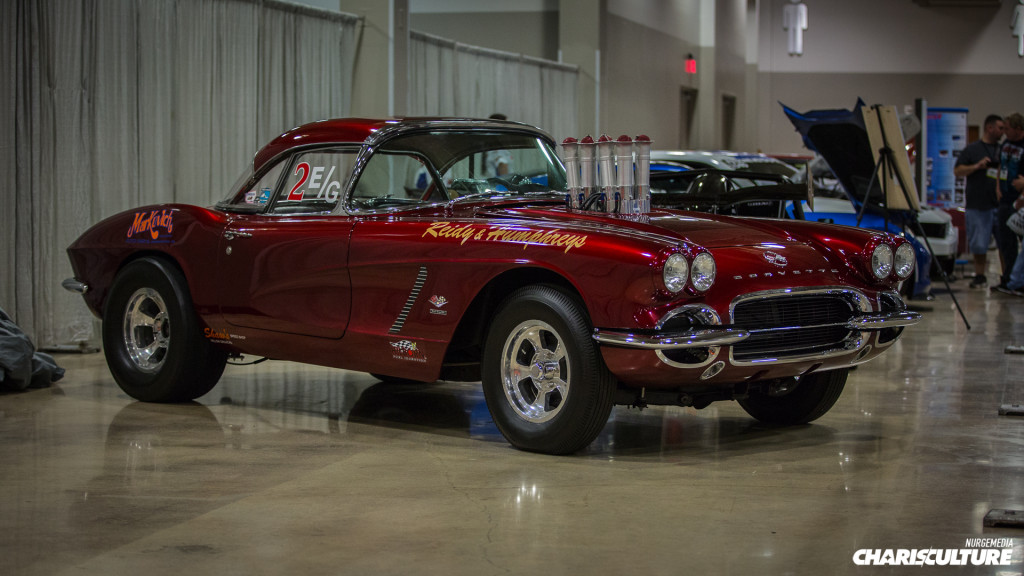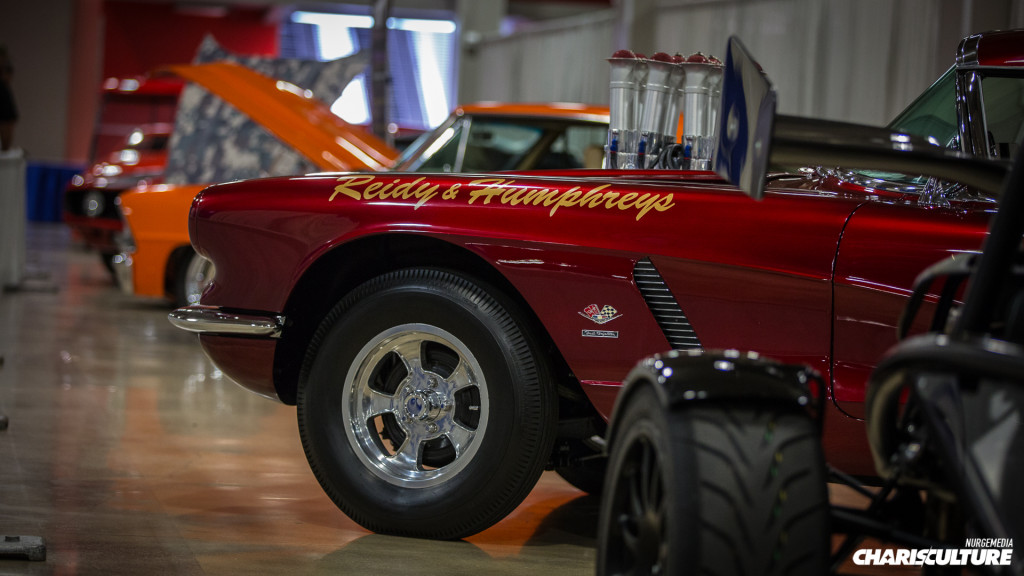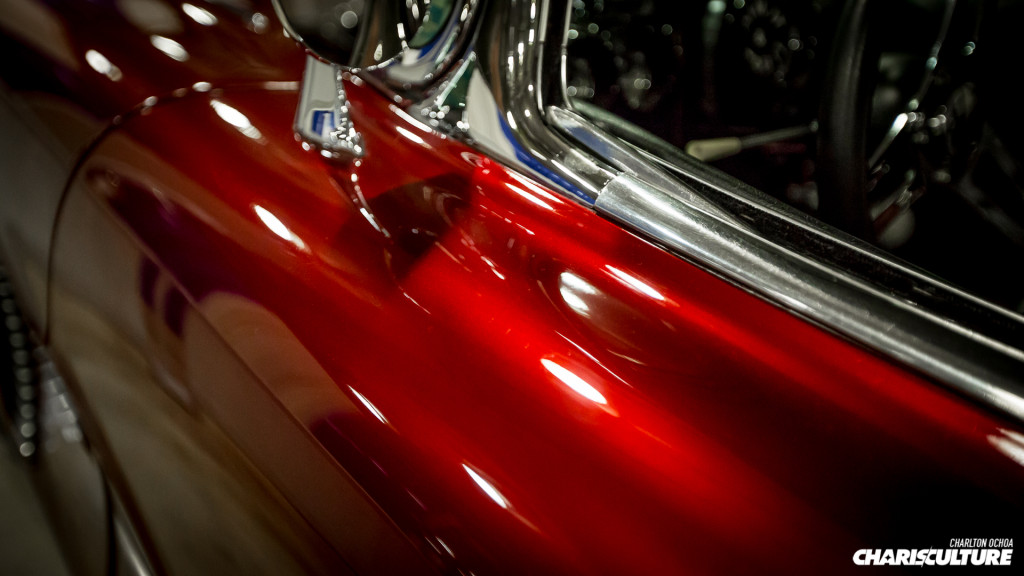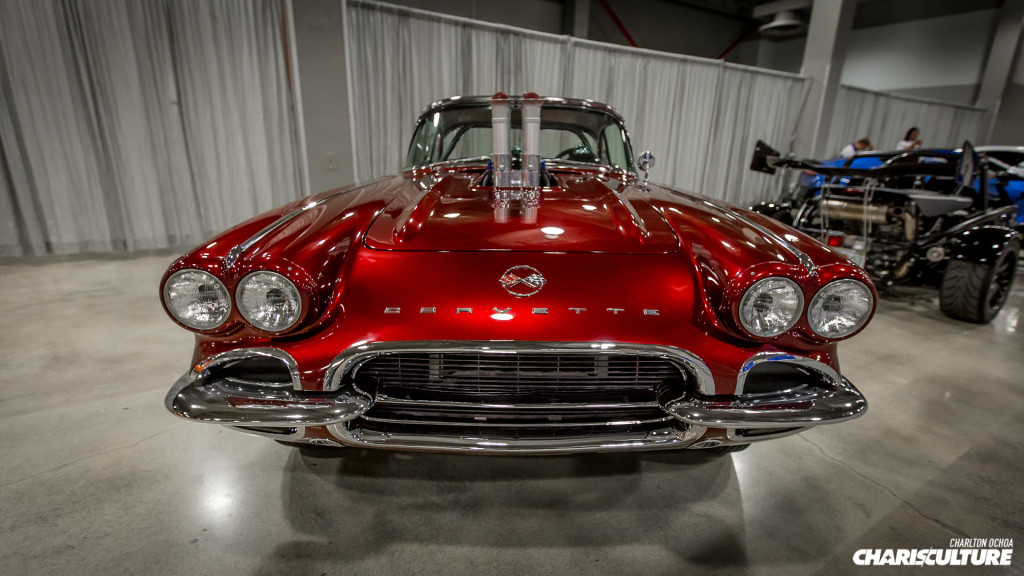 Just as we started to walk away, Johnny came over and revealed the covered car behind the Atom. It was a 1961 Drag Corvette with stacks out the hood complete with parachute. Wow. The color on this car was just insane. It looked like a red delicious apple with twenty layers of clearcoat on top.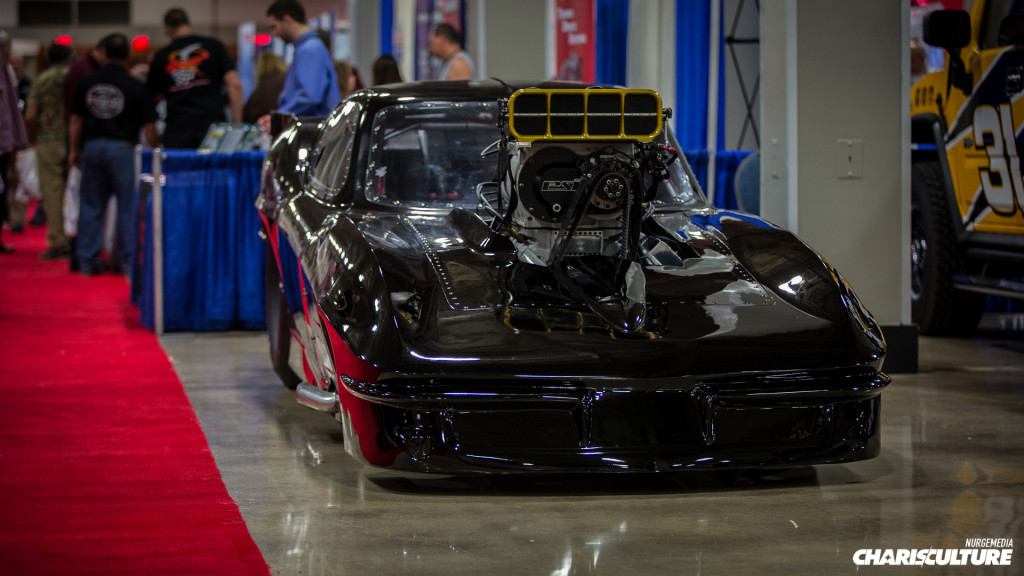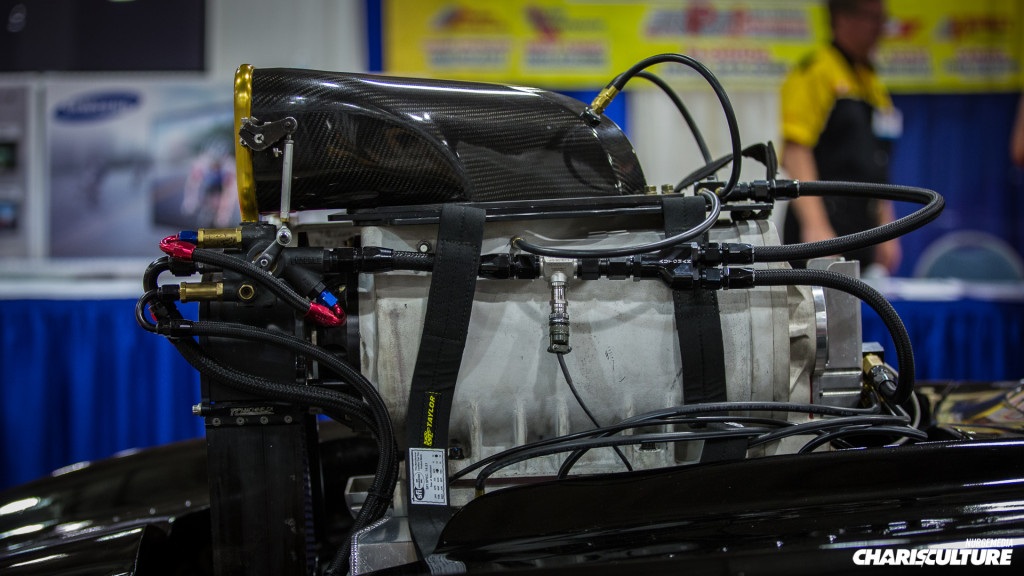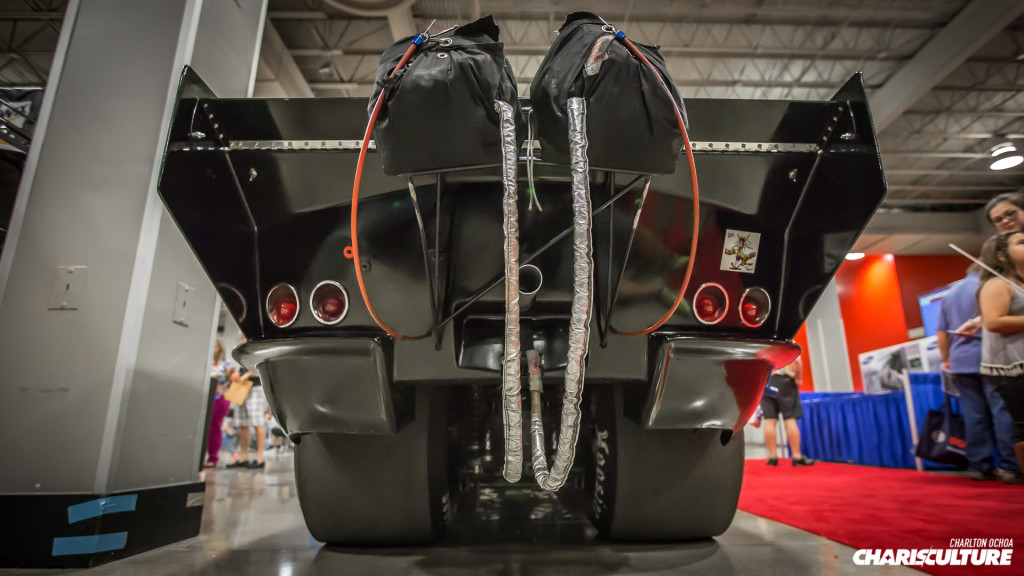 We stopped off to eat and saw this black "Stingray," a label I use very loosely as this machine resembled a Stingray-ish shell. The engine alone was up to my chest and I'm 5'11!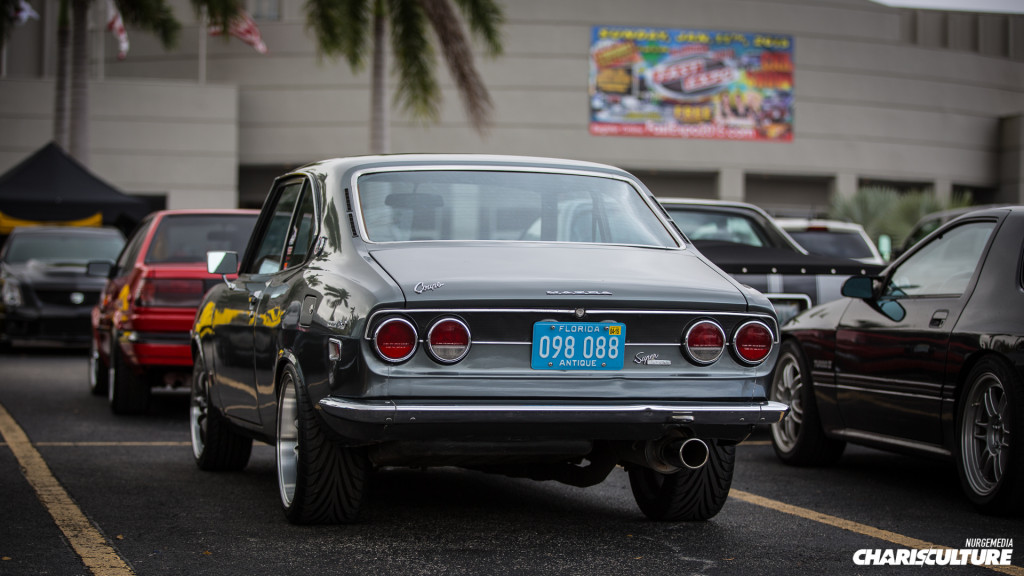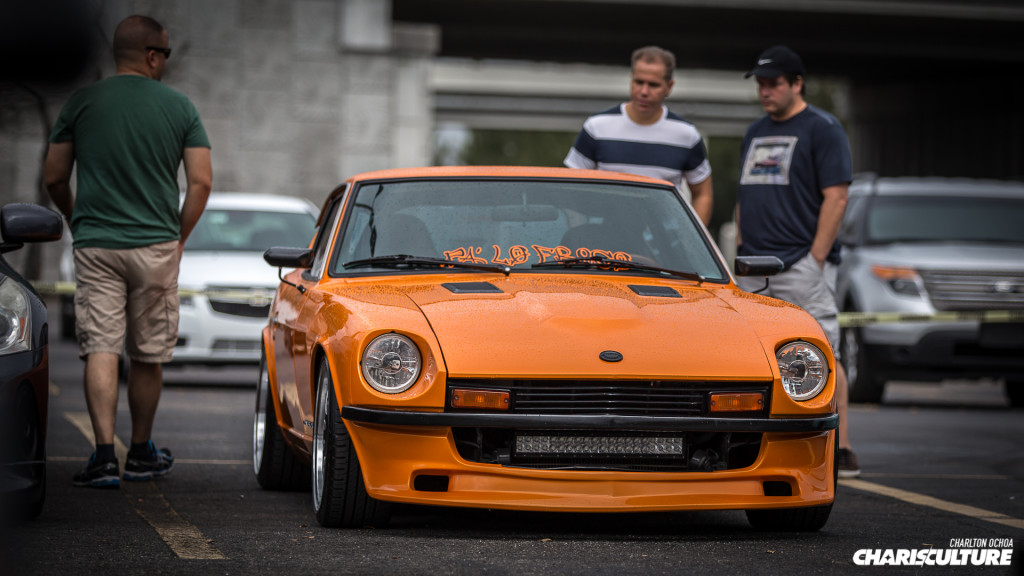 After food, we headed outside. The weather was looking Florida-ish (aka sunny but threatening rain). You know, Florida weather. We walked around a bit, checking out the cars. Just as we started getting into it, the rain came. We ran for cover, and as soon as we were safely out of the rain, it stopped. I wasn't taking anymore chances. I wrapped up my camera and bag and headed back out.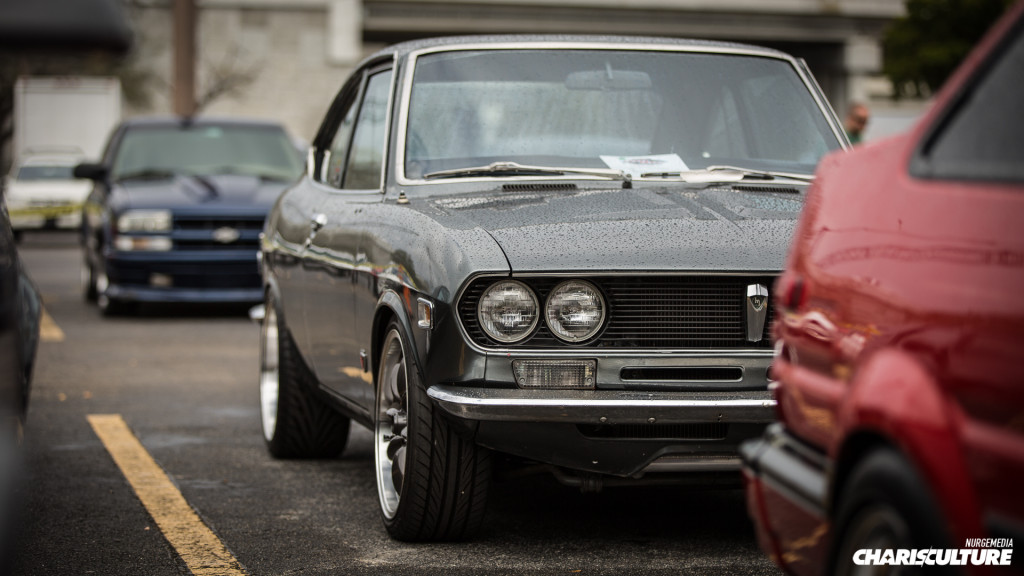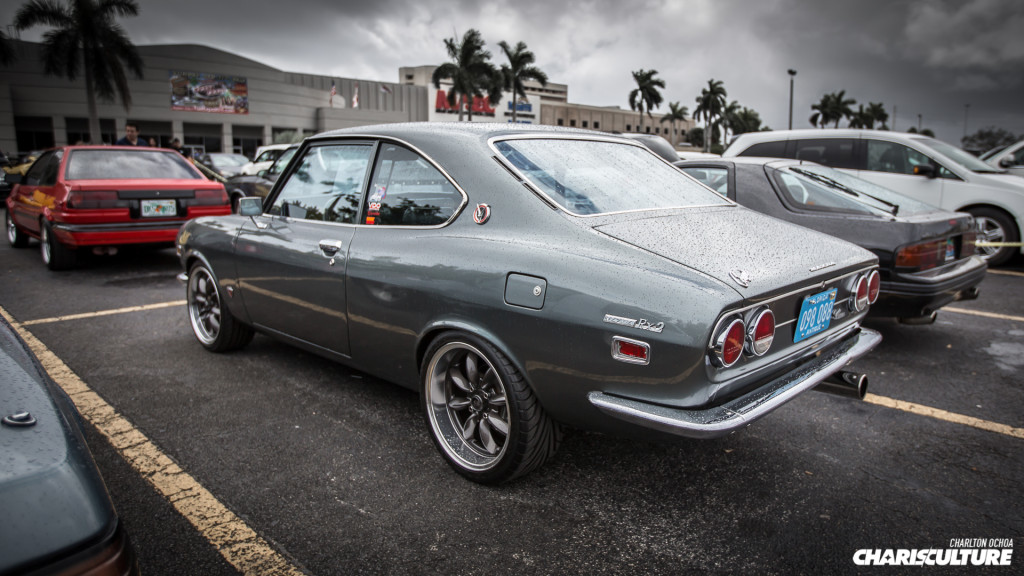 Specifically back to this 1973 Mazda RX-2. This car was just beautiful. BMW grey with black Panasports. Just straight awesome.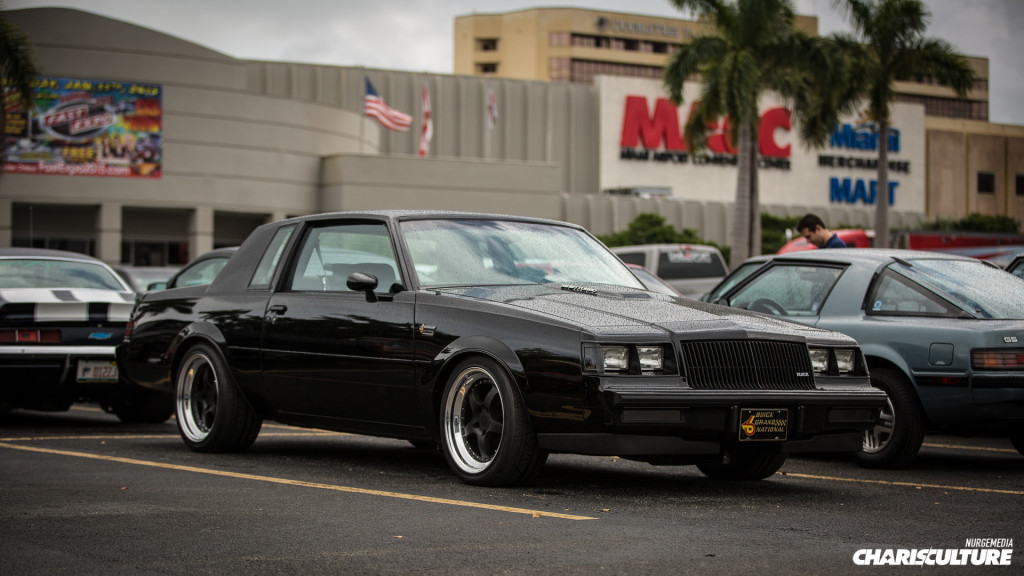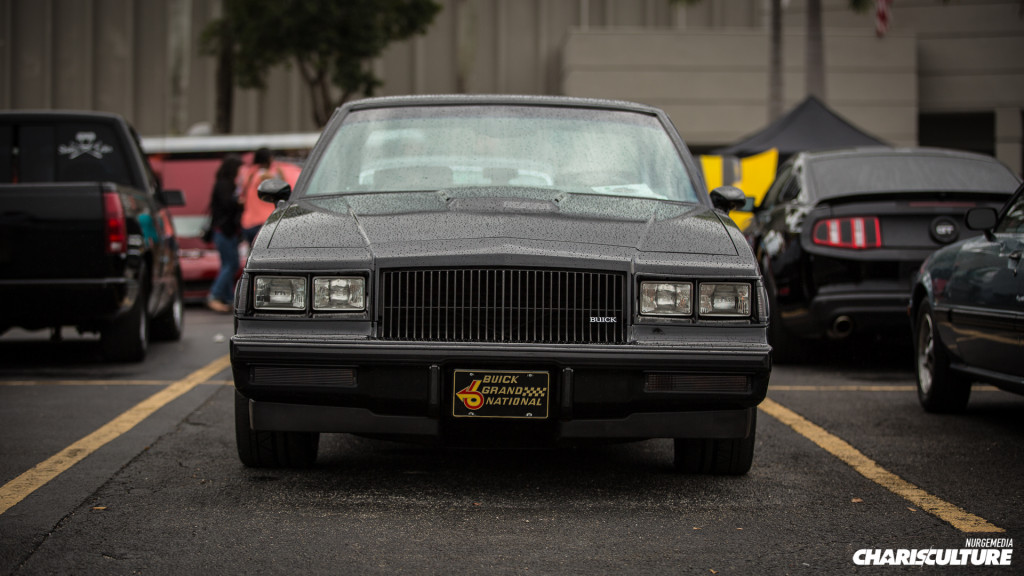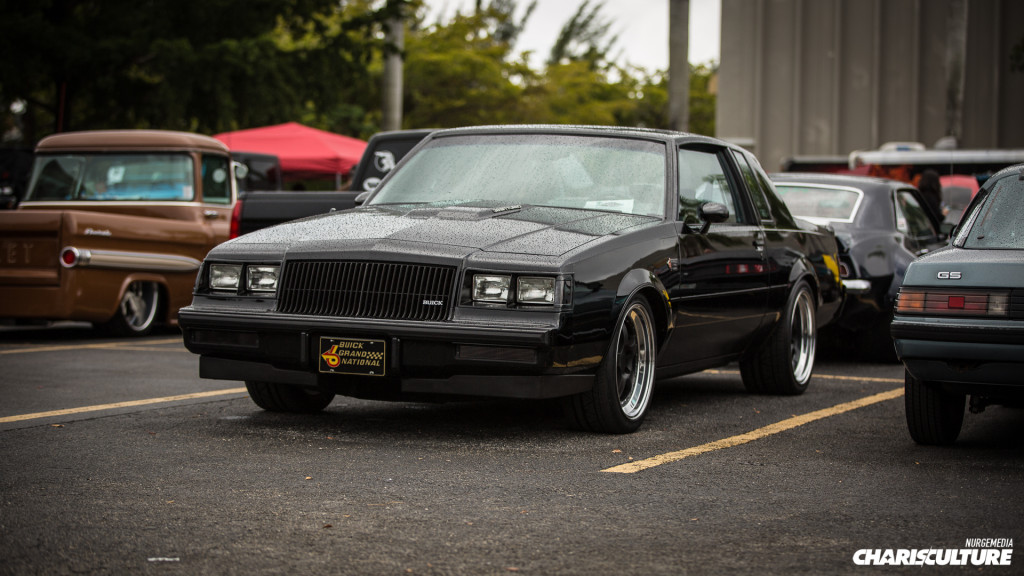 And, of course, a good ol' Grand National. No car show is complete without one. Classic 80s turbo power out of a cast iron block. Madness. Buick was on another level when they made this car.