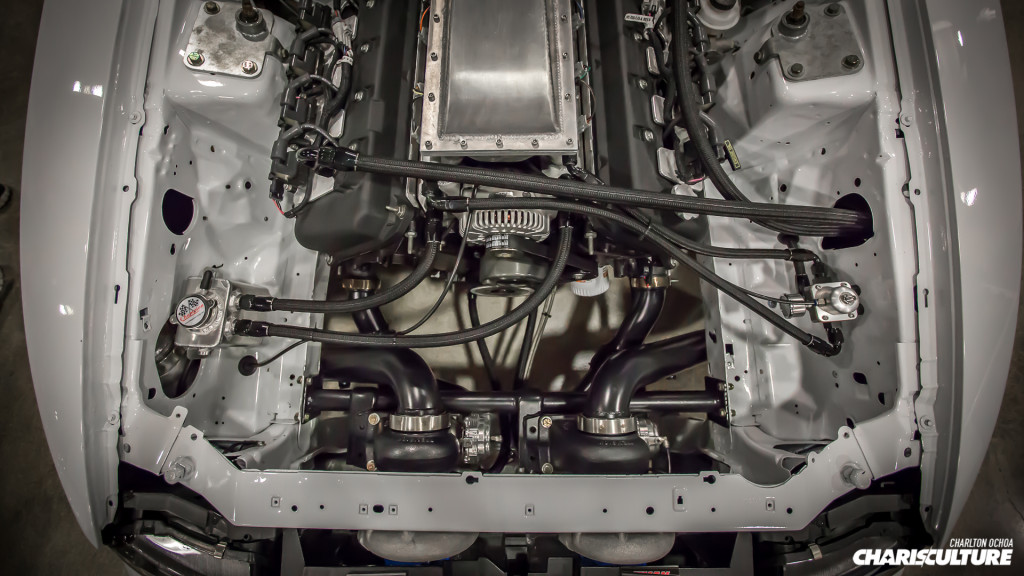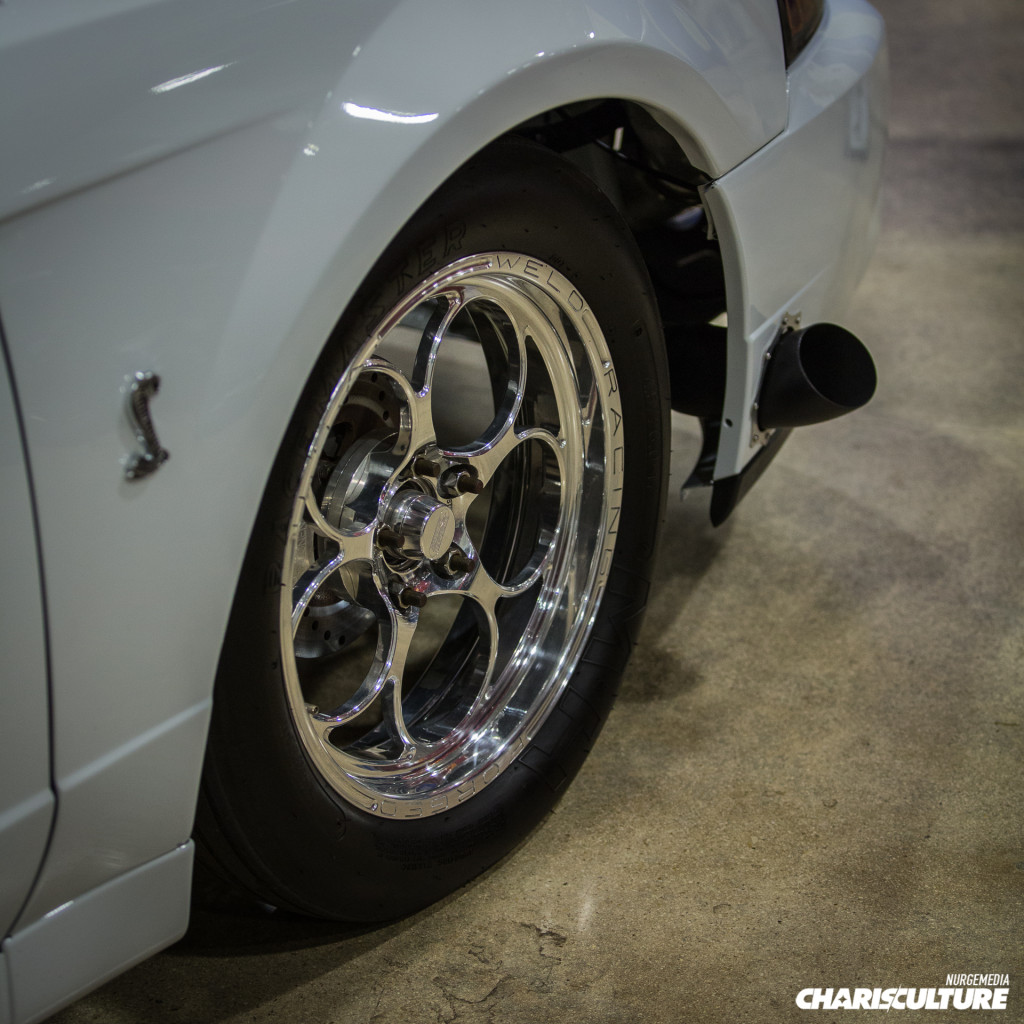 Back inside, we checked out two Lujan Motorsports Mustangs. The white one twin turbo charged on Weld racing fatties in the back and some skinnier in the front. Note the exhaust sticking out the side of the front bumper. And yes, before you ask, there's one just like it on the other side.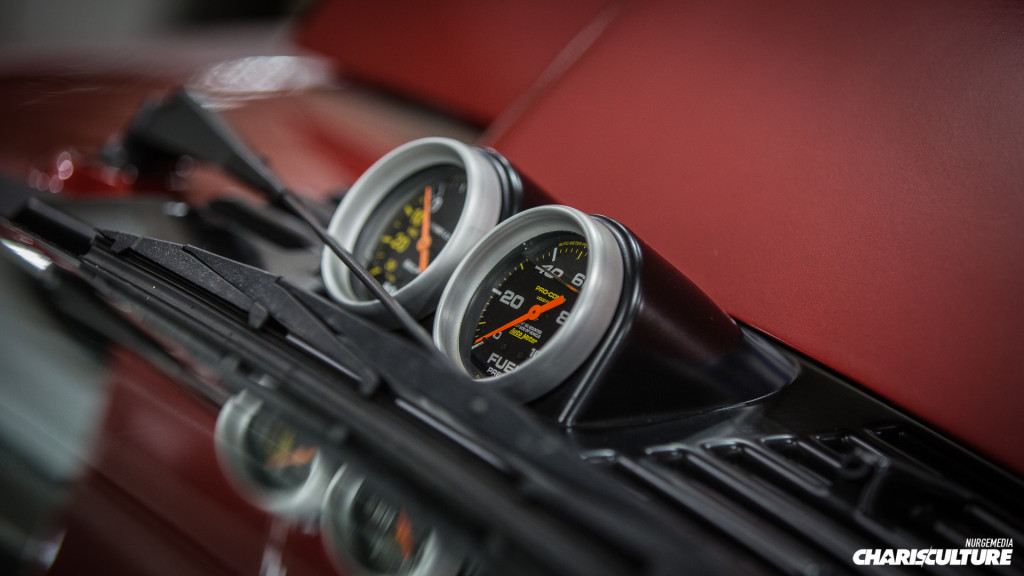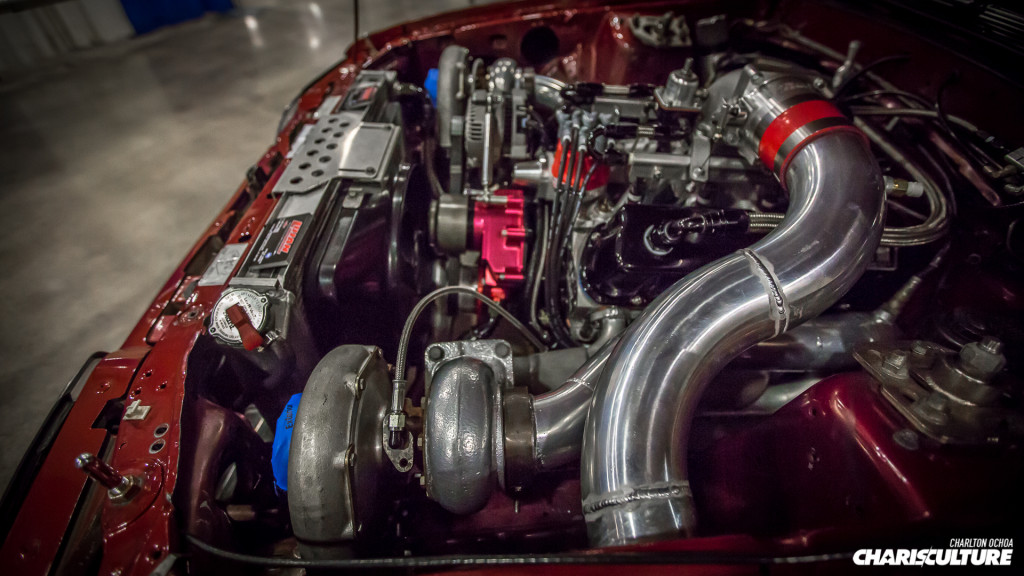 The other Mustang, a Fox Body, was also rocking some serious turbo power. And to make it extra official, the gauges are on the outside because that's just how it's done!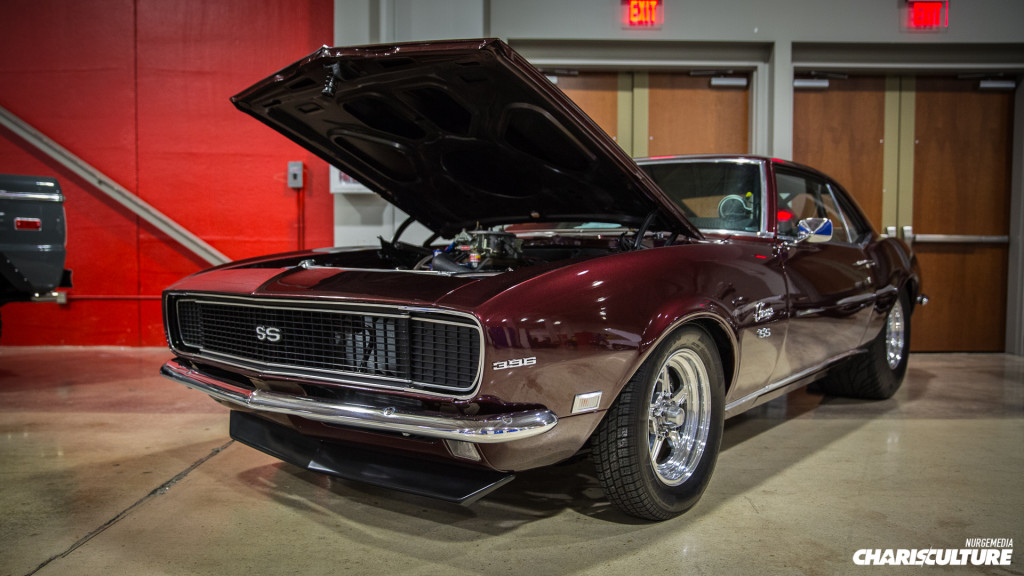 We slowly made our way to the opposite end of the convention center to check out more beastly builds. This 1968 Camaro RS/SS was just nuts. At first, I didn't think much of it. It just looked like a badass Camaro. When I got closer, I noticed so much more.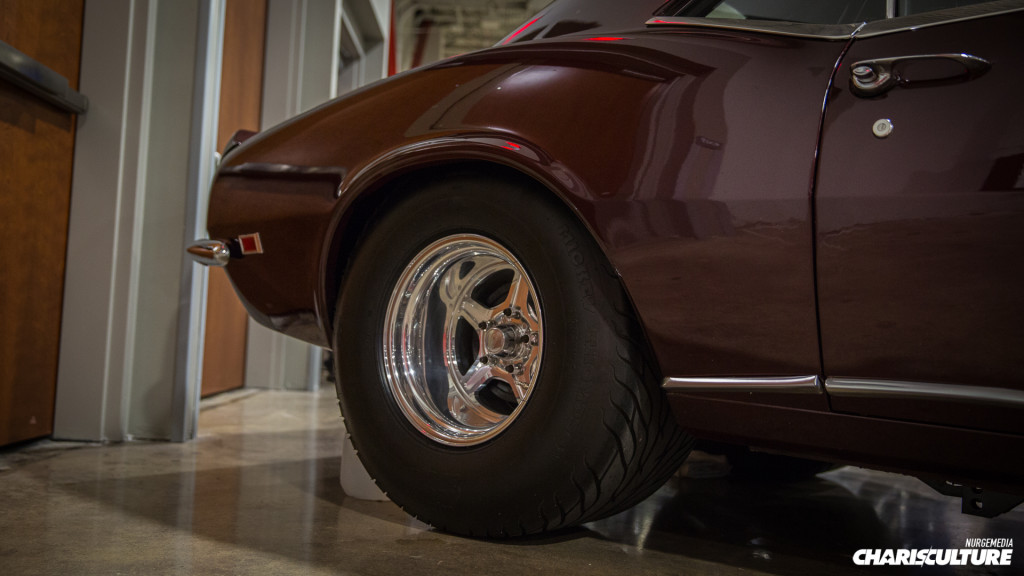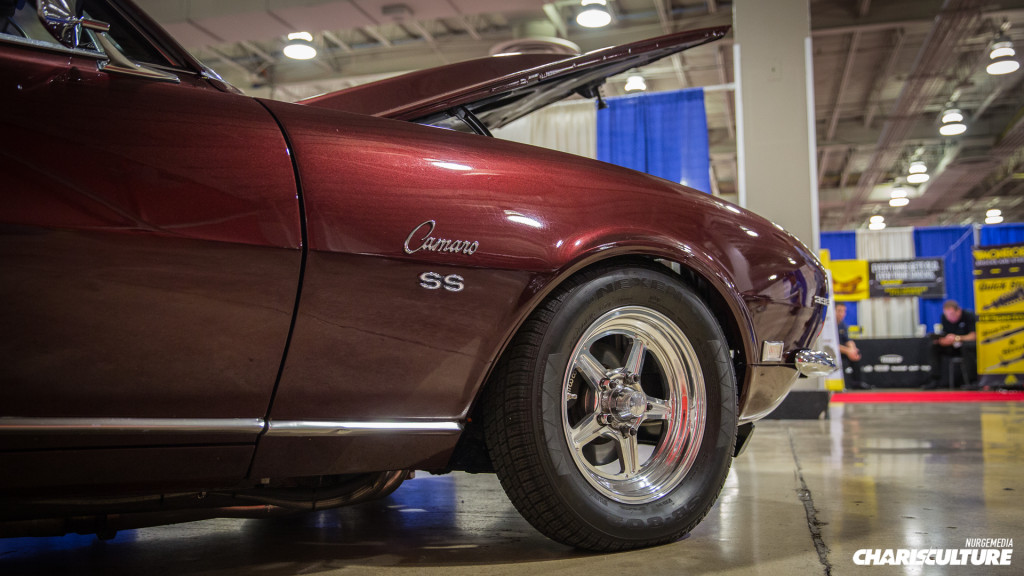 For one, the tires – some skinnies out front with some meaty tires in the back. A usual but menacing setup.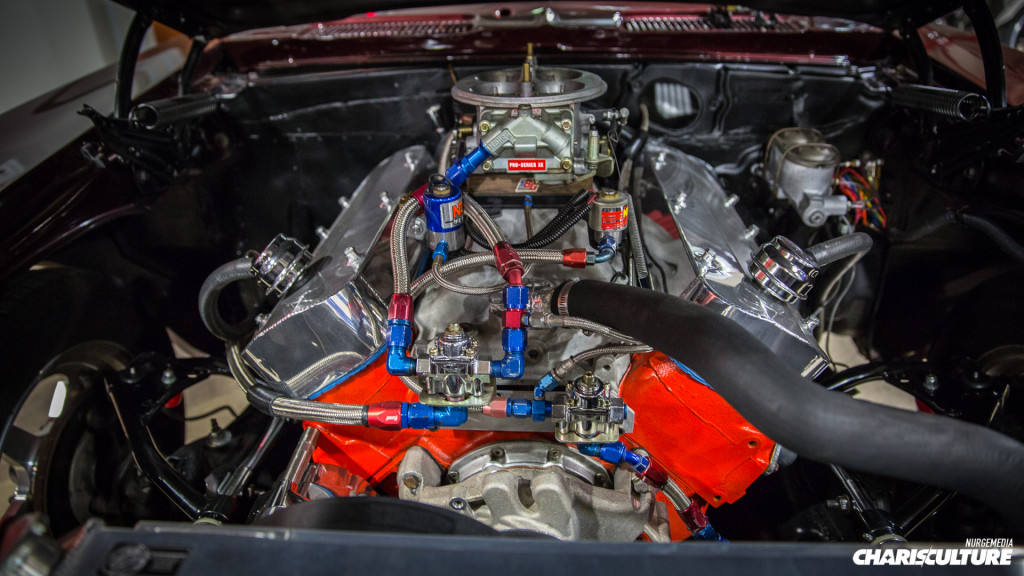 The engine bay was holding all the answers: tons of engine work and a tube chassis were all present. This beast must be so mean!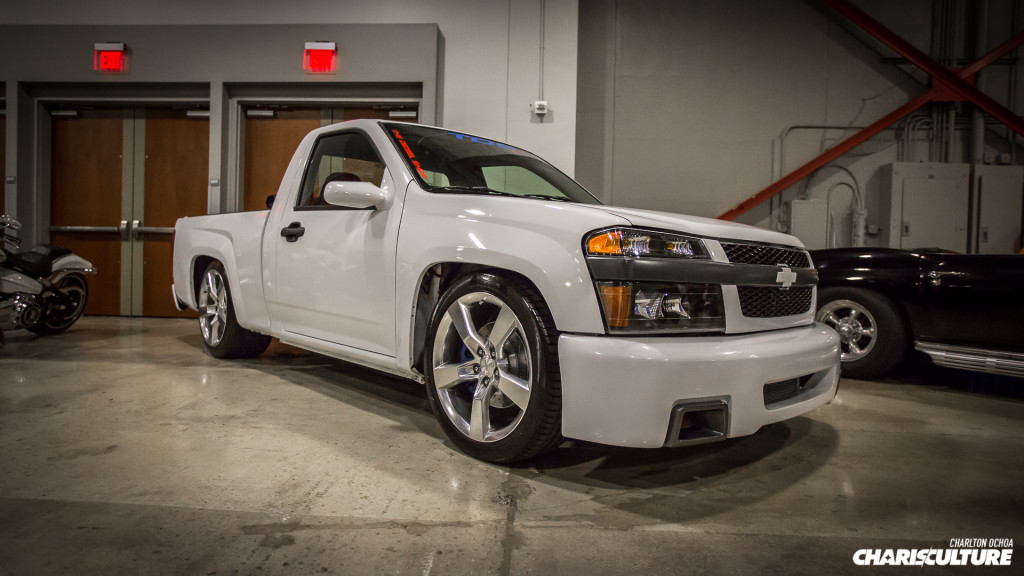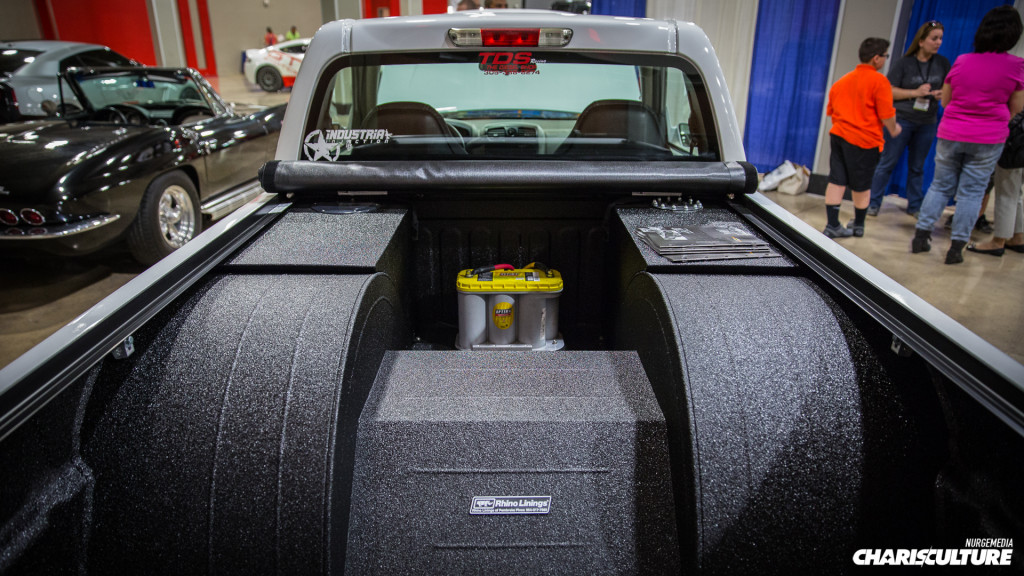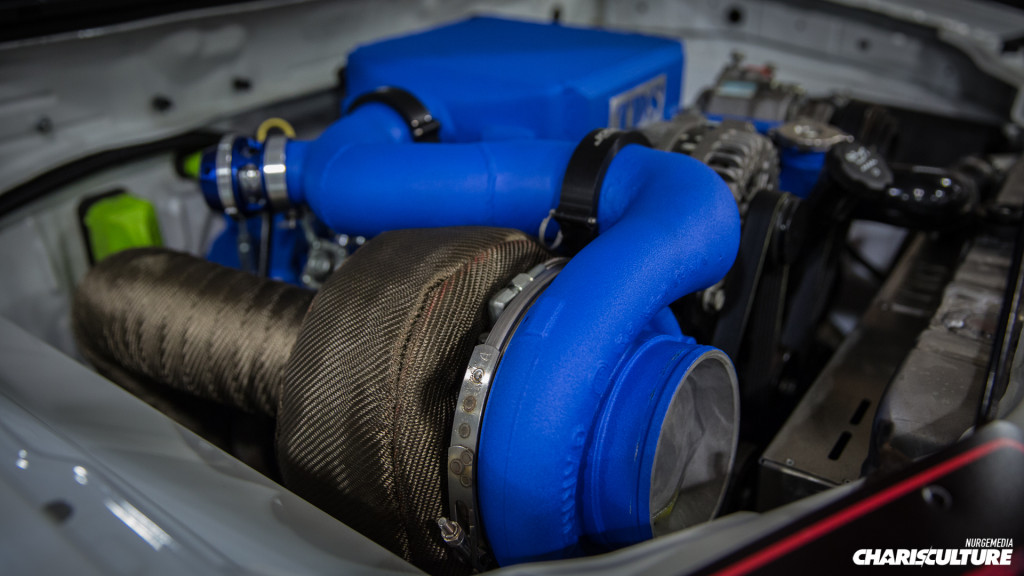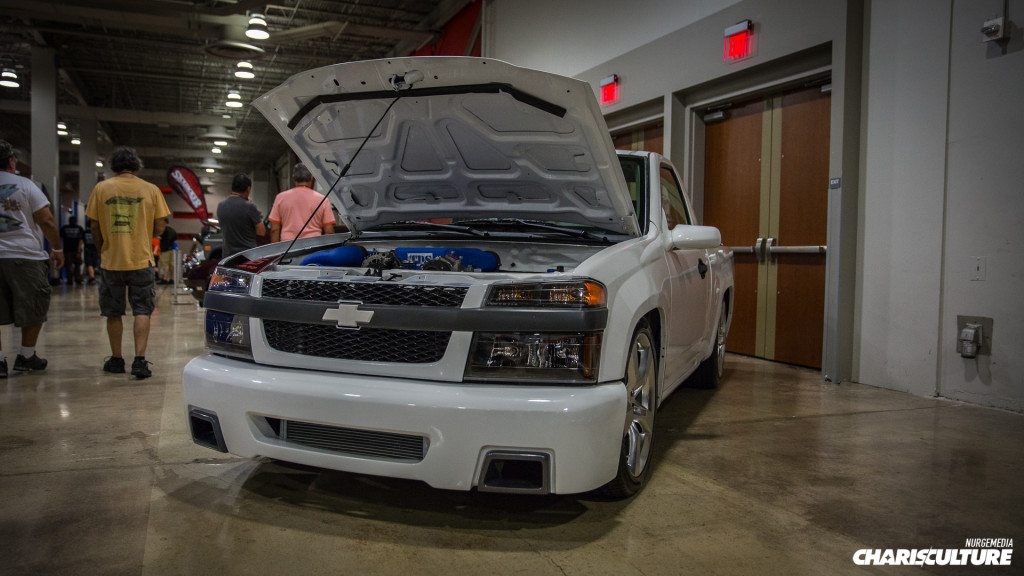 Right next to the Camaro was The Diesel Shop's turbo Chevy Colorado. I heard this truck coming out of its trailer in the morning, and it was serious. I had no idea what was going on under the hood…or the bed for that matter!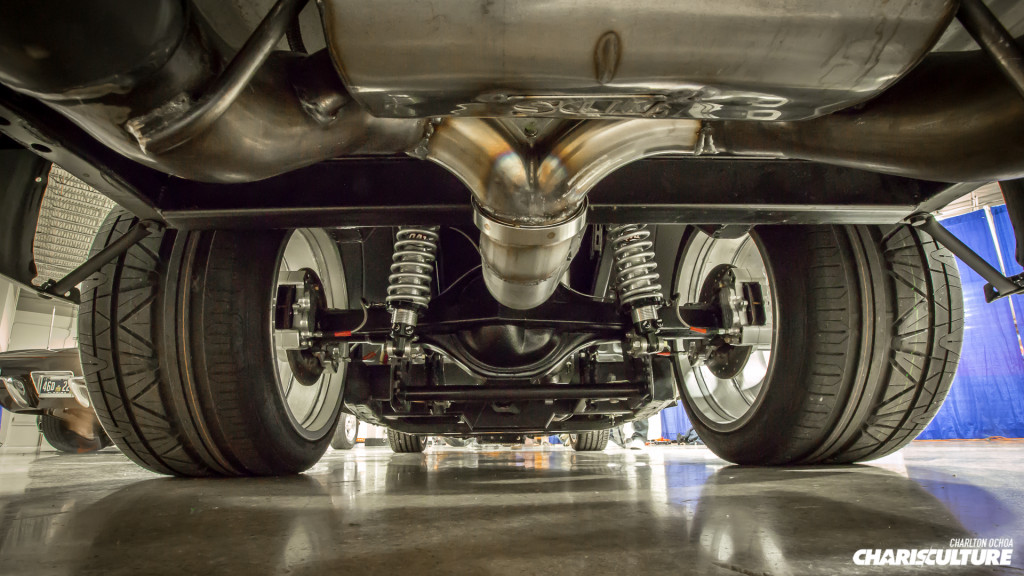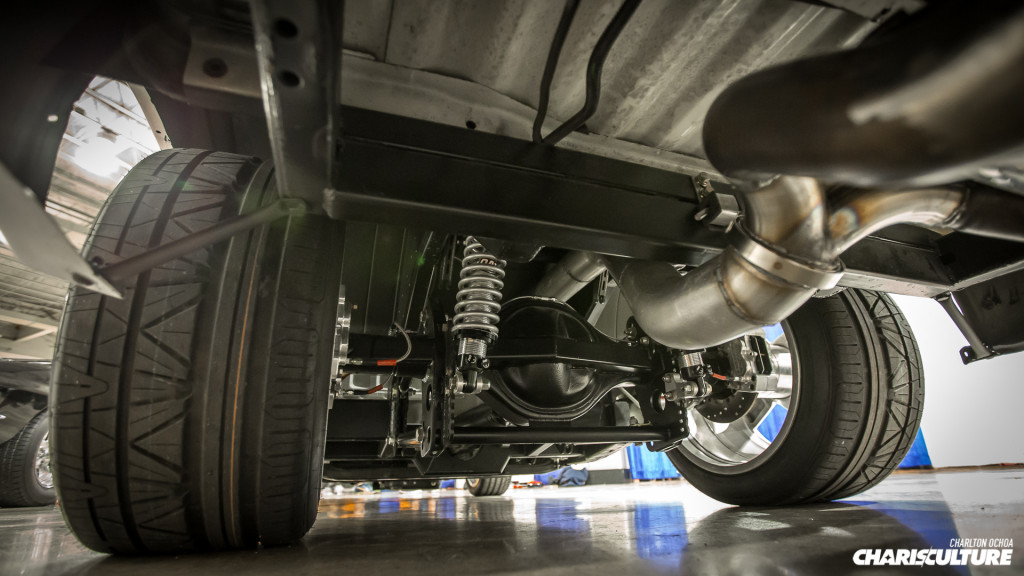 I didn't realize the massive wheel/tire setup until Minus was laying on the floor taking pics of the undercarriage.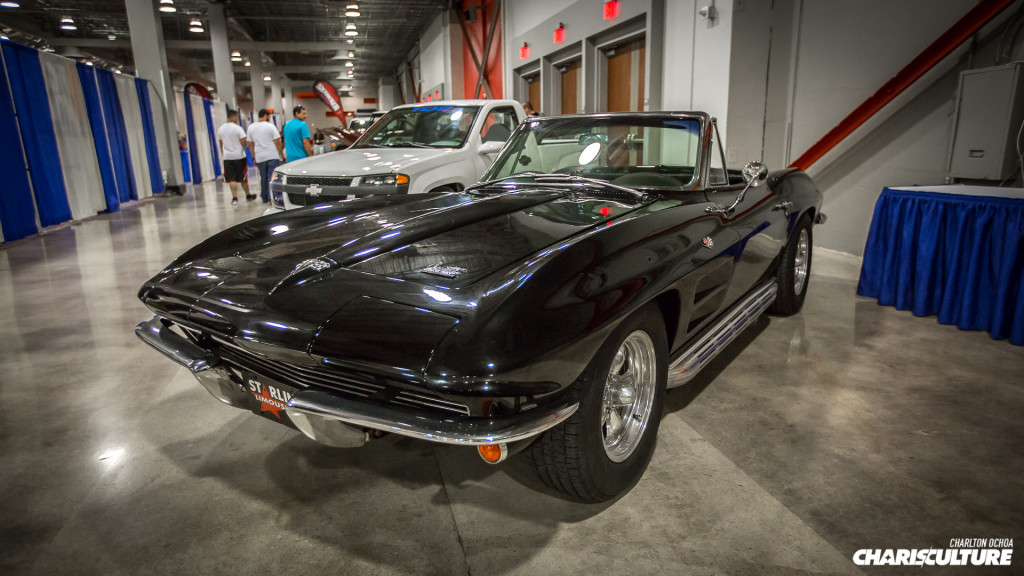 And this is Johnny's 1967 Stingray parked adjacent to the Colorado.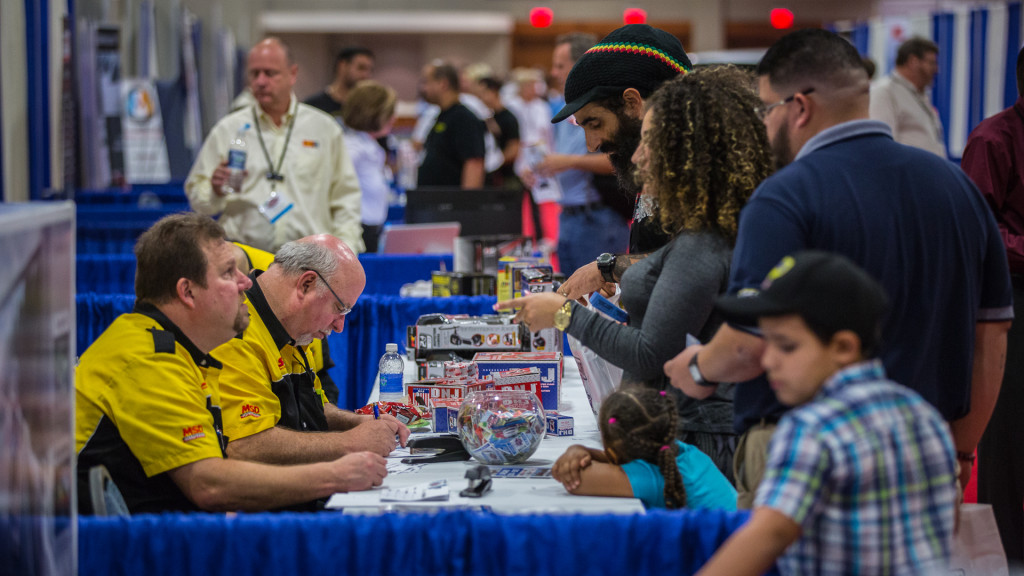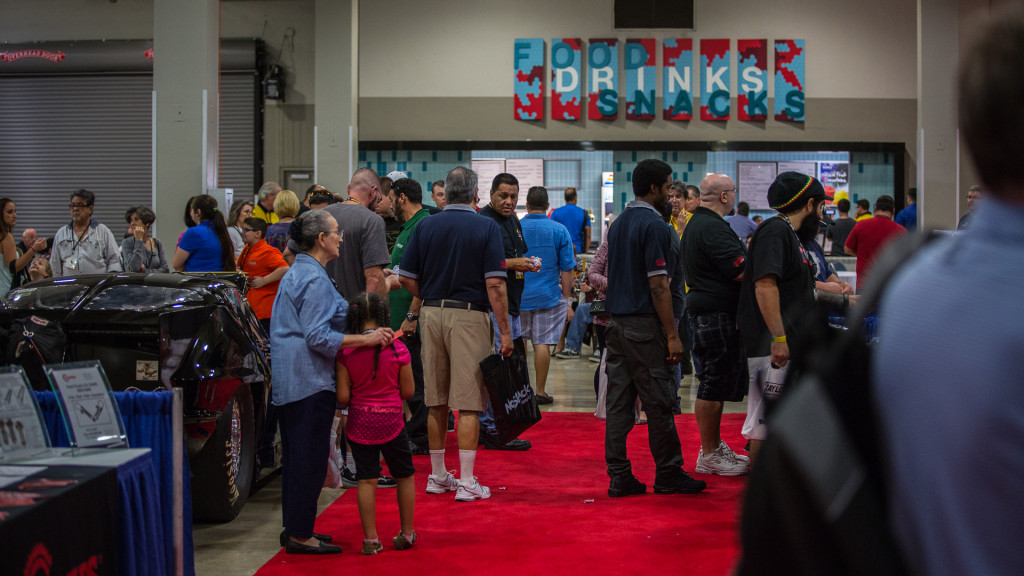 We walked around a bit more sniping some shots of people interacting with the vendors. It was a pretty busy day. Before we left, we caught up with Jose and Johnny to thank them for the fantastic experience. We look forward to next year and working with all the cool people we met that day. Thank you all for giving us a shot!