Day 2 is always a great day for Formula D events because all the vendors are set up, it's car show day and the PRO competition kicks off with all the big names everyone came to see. Fatlace presented the car show as usual, this time going by the name of Offset Kings. The show was heavily promoted in South Florida, so we were met with a great turnout of familiar faces.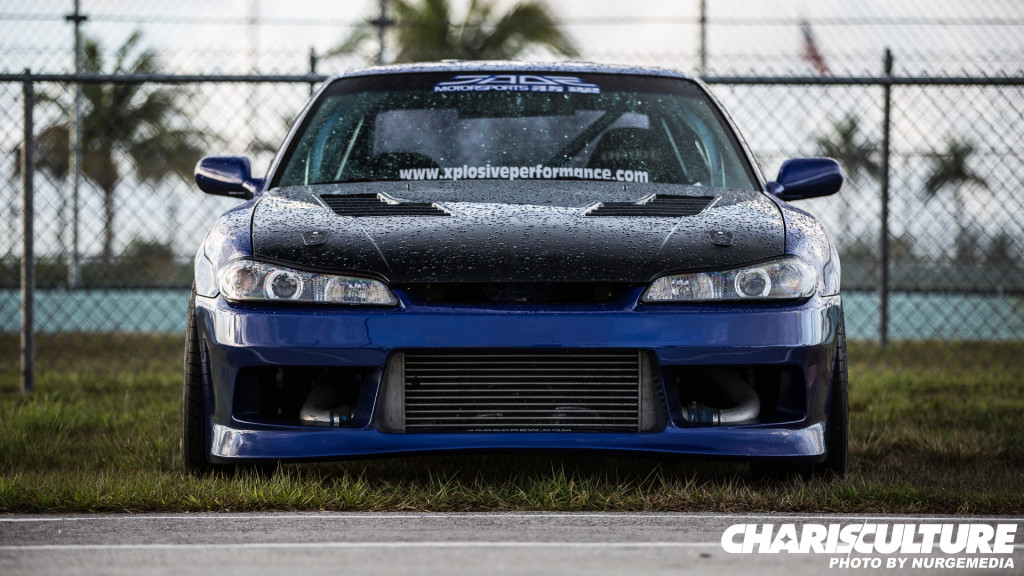 We started out with the beauty. 1992 Bahama Blue Pearl strawberry-faced 240sx SE still wet from the rain and glistening in the morning sun, covered with beaded water. (Damn those water spots!) Jade Motorsports (originally Jade Crew) has been bringing some of the freshest cars to the scene since 1997. It was good to see that Jade logo down here in Miami. Usually I only catch Jade rides when I'm up in Orlando.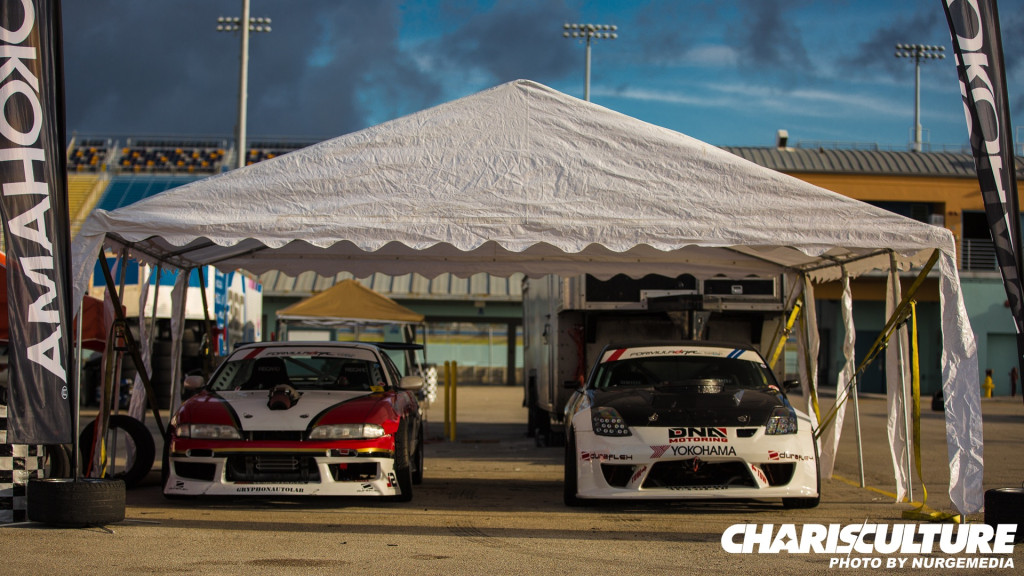 Next, we made our way over to the pit area. It was glorious! Cars were hidden under tents, sheltered from the elements and just begging to be let out. We walked around for a while capturing these gems with nobody around.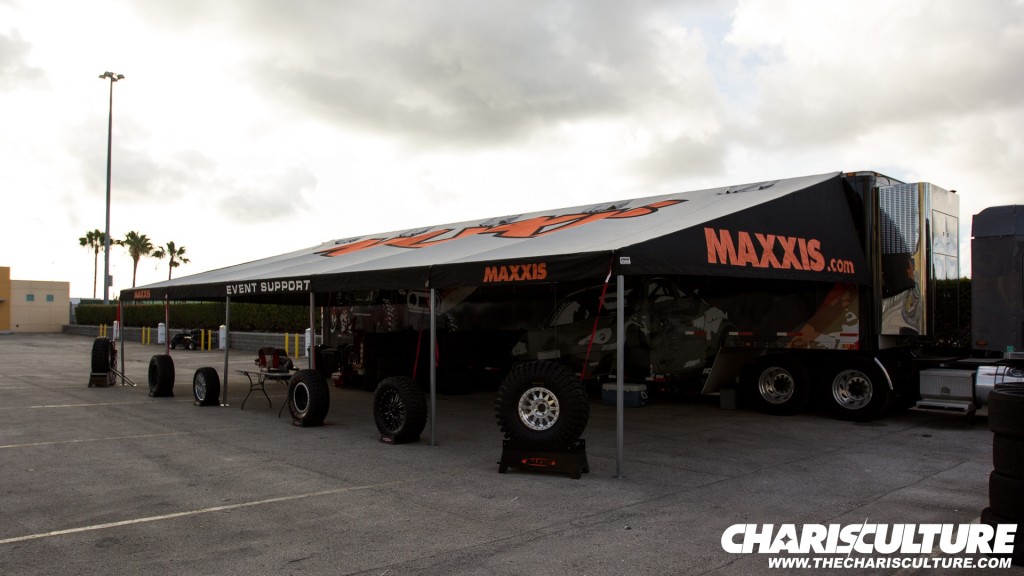 The sun was coming out, and the silence on the track was a unique moment, so we were able to move around and get some shots of everything before the crowds arrived.
One of the first cars we saw that caught our eye was Ryan Litteral's stunning S14. Unfortunately, he had some transmission issues but the car was on display for the world to see and looked great on Work wheels.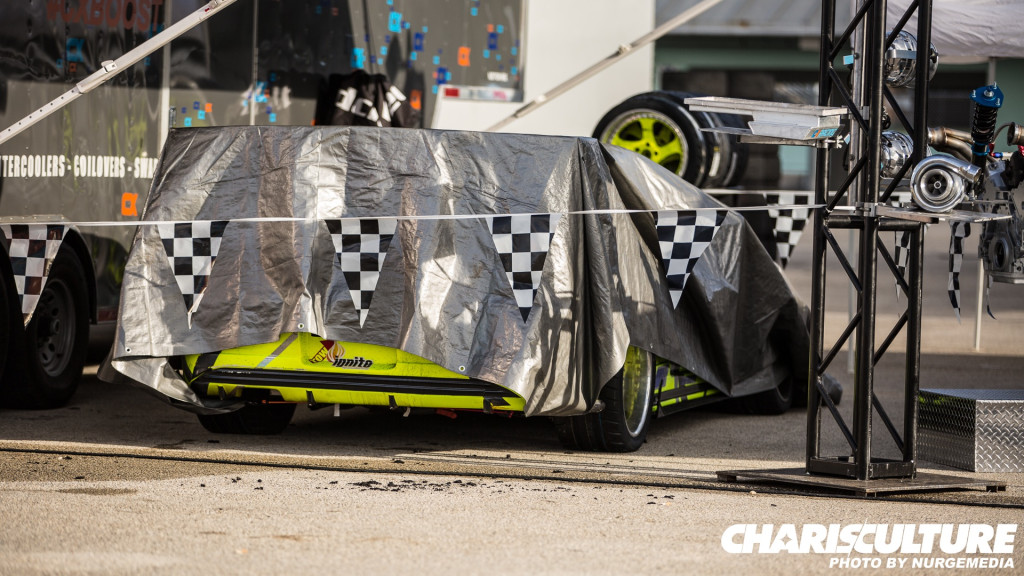 After a while, some early bird crew members came out to start setting up for the day. We observed their morning routine of prepping the cars. It was nice to have that rare preview.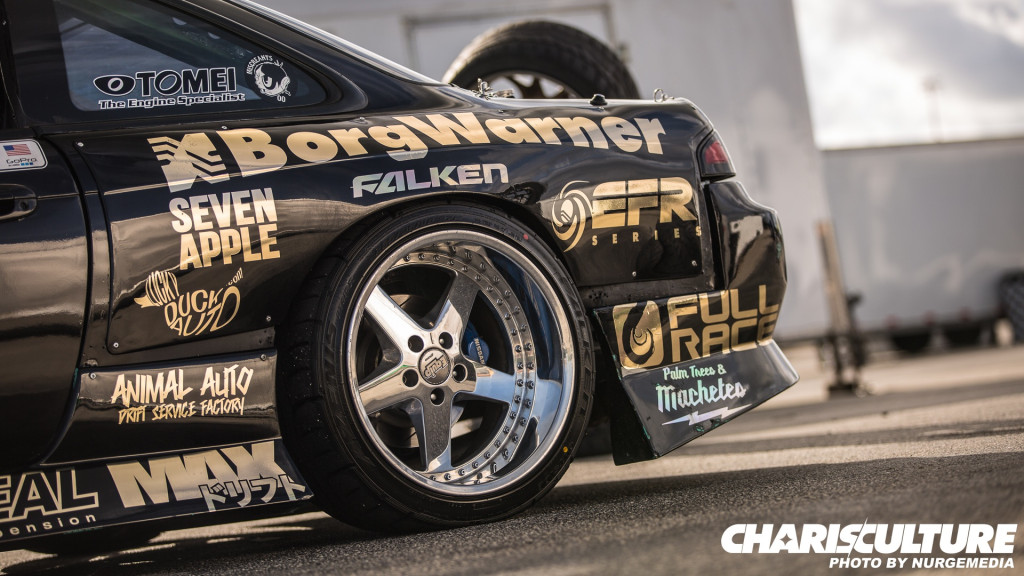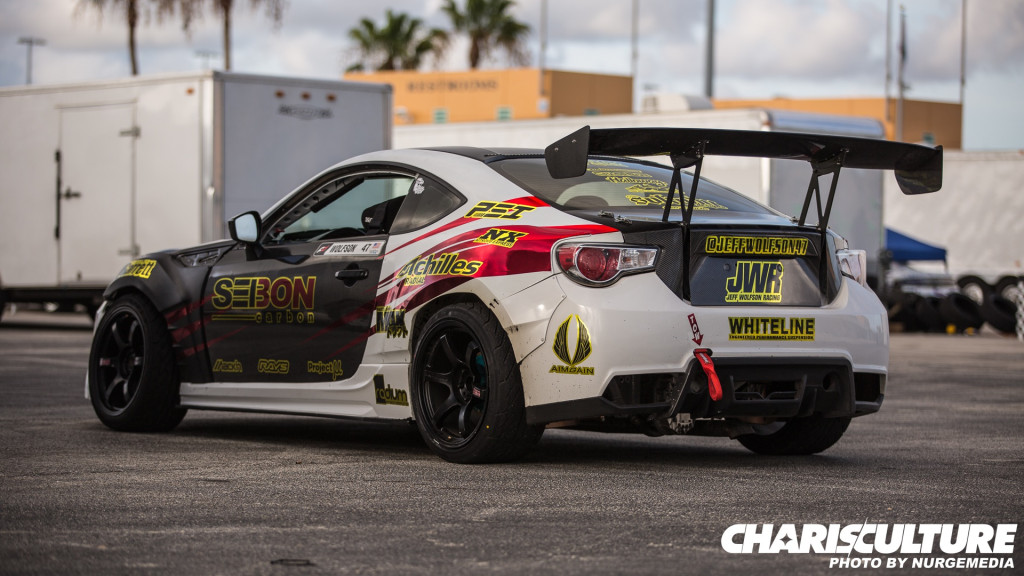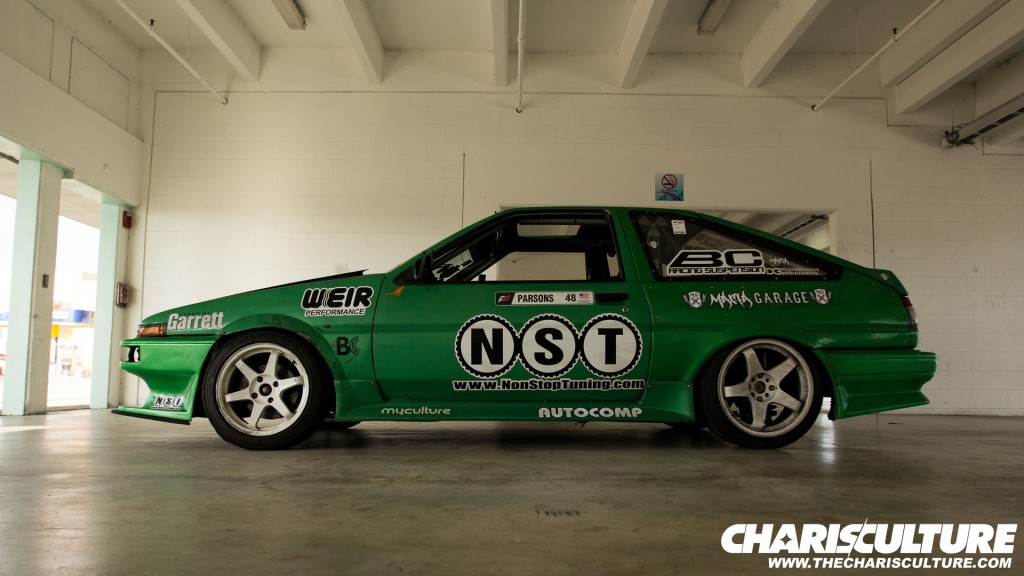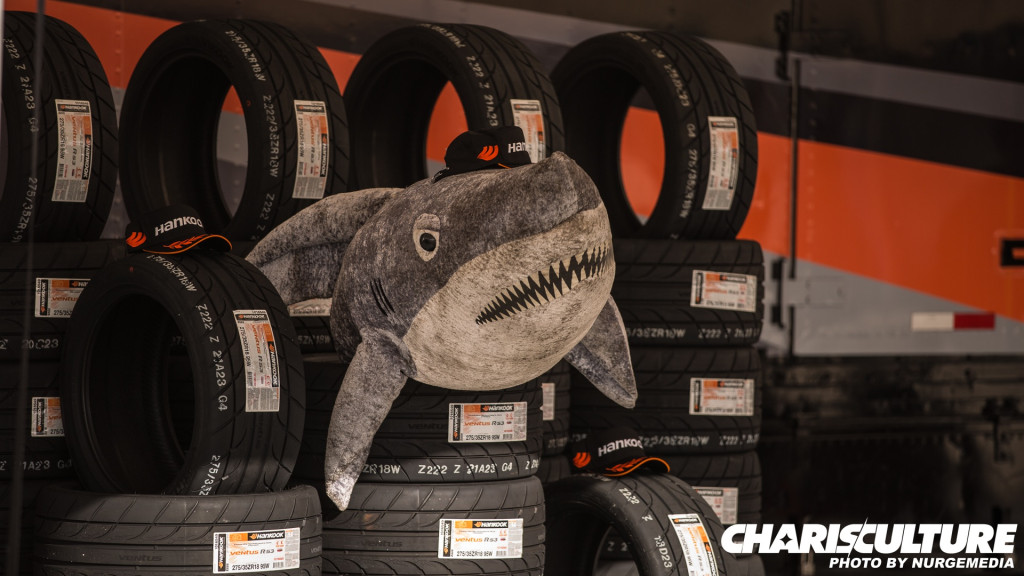 Our favorite vendor set up of the day. Kudos, Hankook.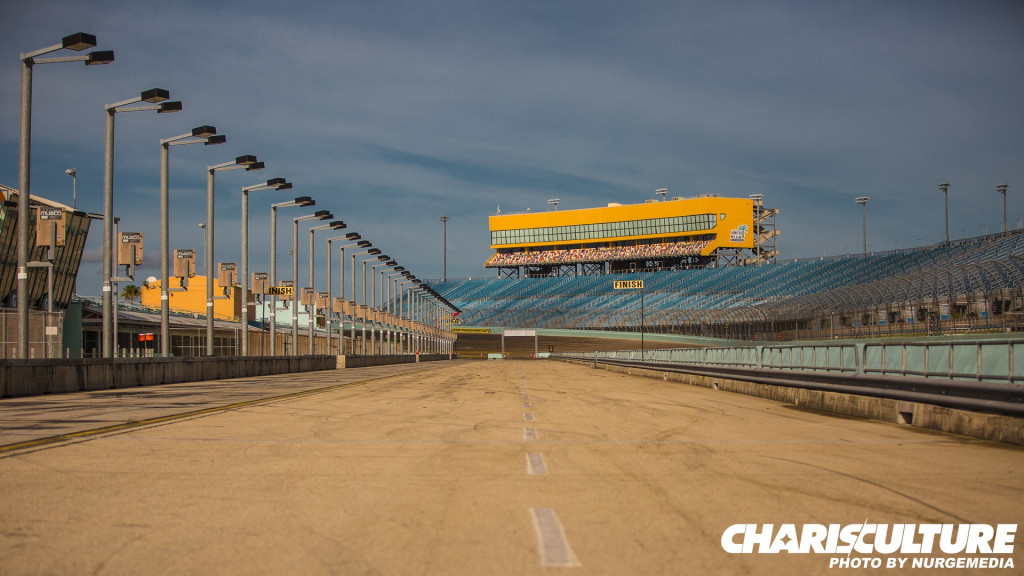 We took a lap around the pit area and realized as we were coming back around that we were in prime position to watch the start of the car show roll in! What a perfect opportunity to get some nice clean shots of these show beauties.