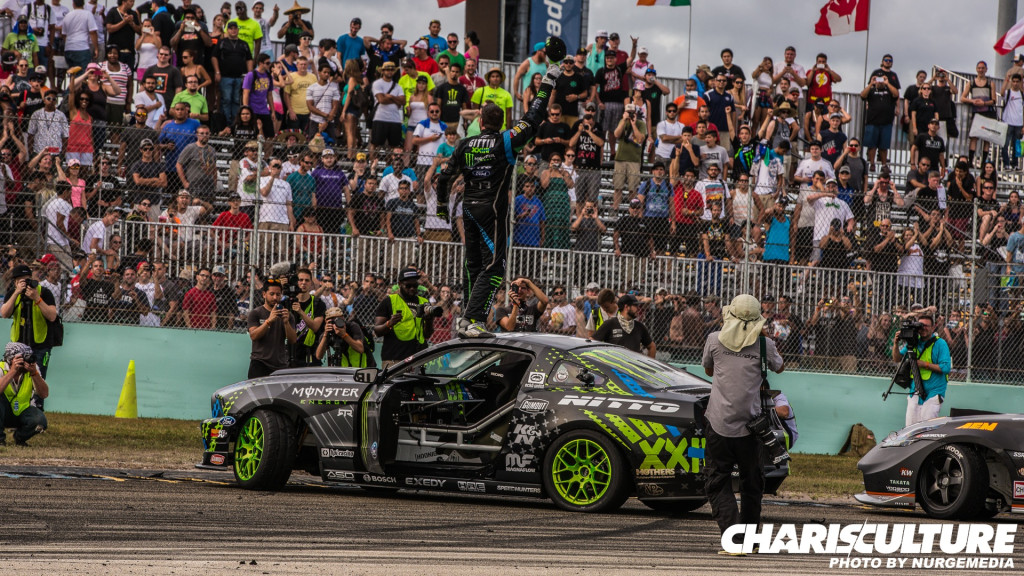 Once they finished, the Top 3 came back out for some on-track photo ops. I ran down to get some shots, and as you can see, I wasn't the only one taking advantage.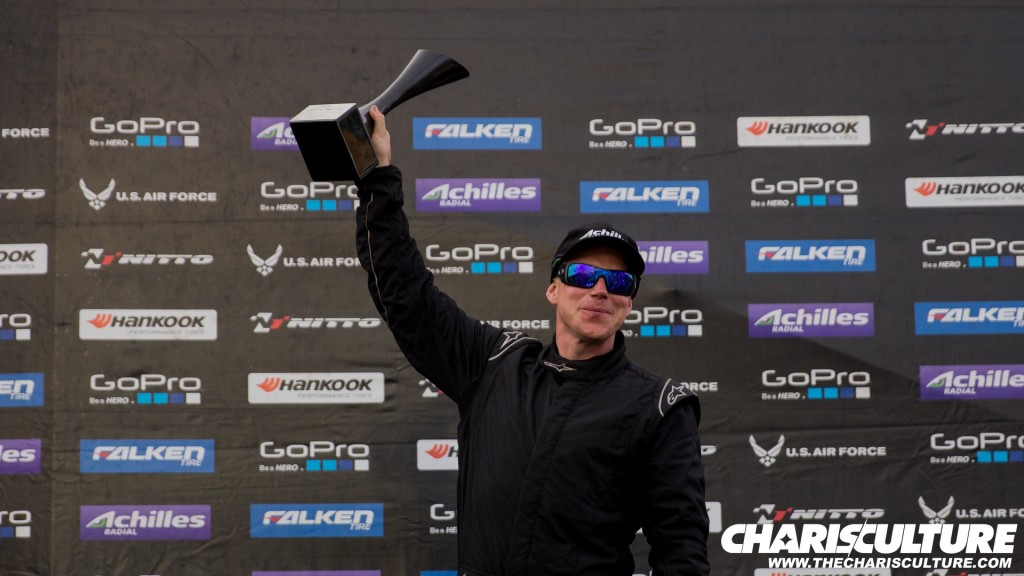 Congratulations to Kenny Moen for placing third and representing the Supra crowd. The 2jz power plant still proves to be a beast in 2014.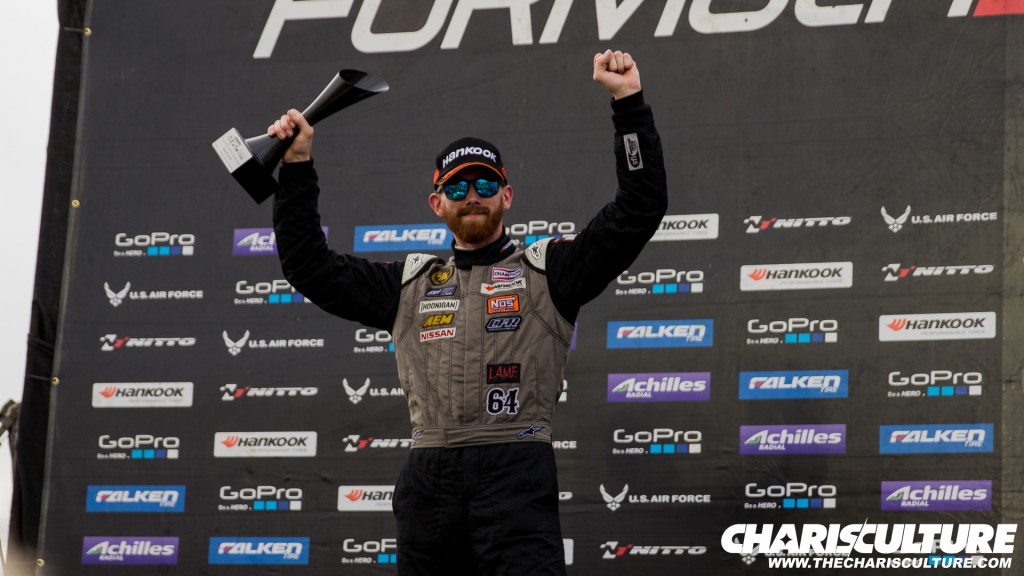 Chris Forsberg landed in second place after a tight battle with Vaughn.. It was bittersweet because you always want the win, but at the end of the day, a Top 3 finish is always something to be proud of.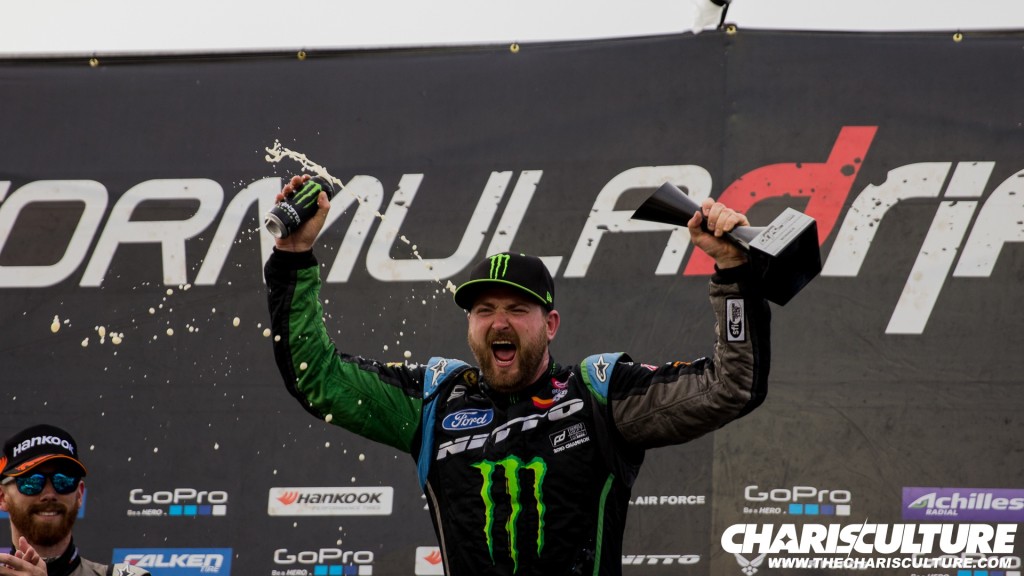 At the end of the day, Vaughn Gittin JR. took home the first place trophy at Homestead speedway. A first-time track experience for all of the drivers since switching from PBIR last year.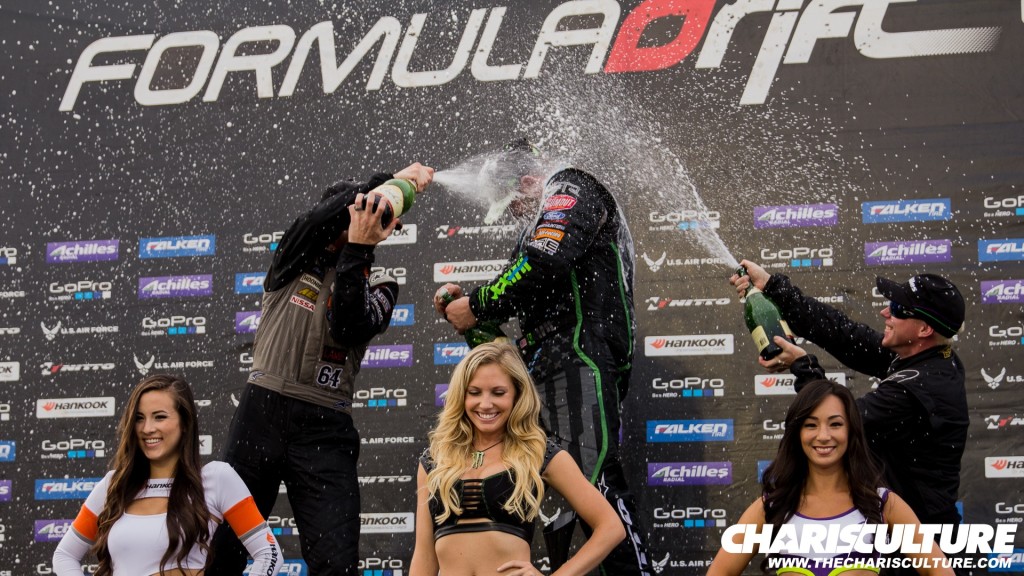 Afterwards, I met up with Minus, and we headed over to the podium ceremony to get the last few shots. Thankfully, all the champagne remained on stage and nowhere near our cameras! I found a hiding place behind Mr. Chen to keep me and my precious dry!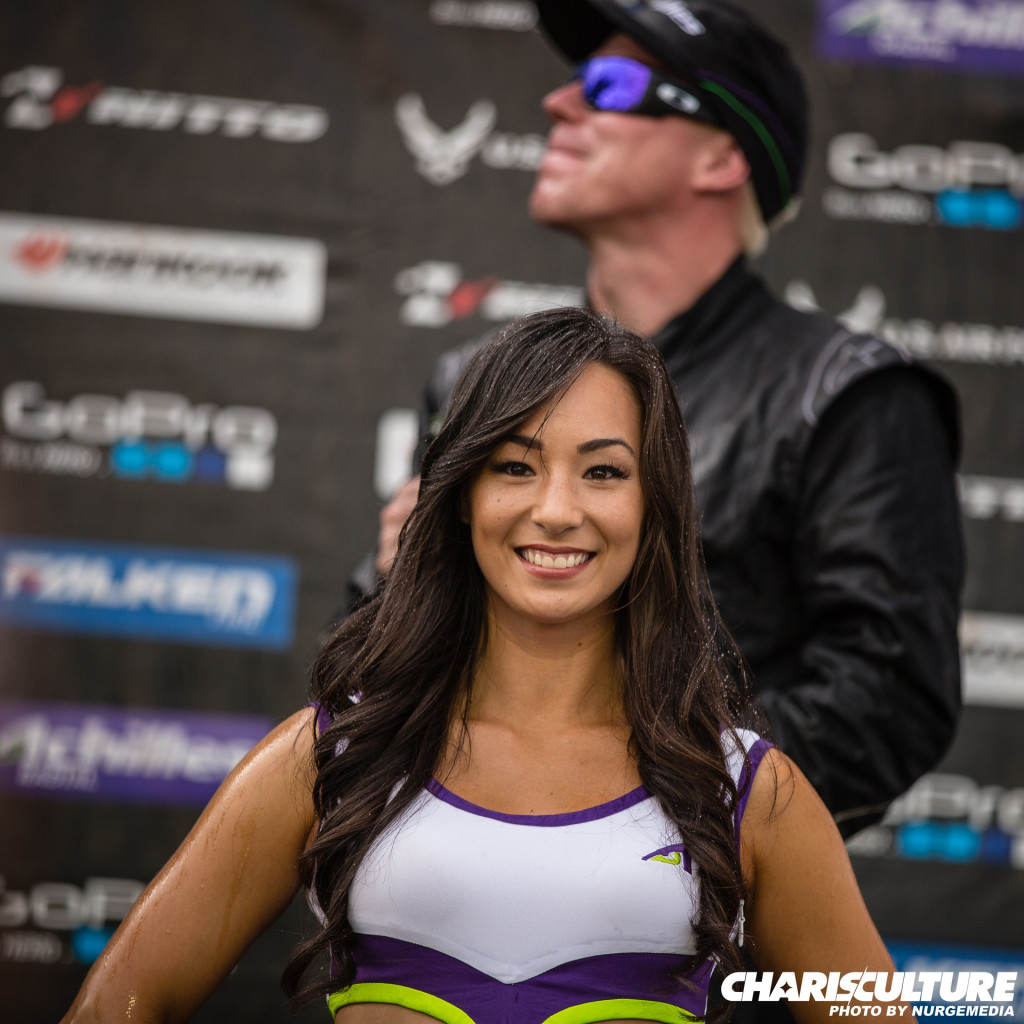 This Achilles model was straight pro, not even flinching as she and the other models were sprayed with champagne. All I could think of was the scene from Gone In 60 Seconds where Randall "Memphis" Raines reminisced about his dream car: "Now, if I was driving a 1967 275 GTB four-cam…champagne would fall from the heavens. Doors would open. Velvet ropes would part." Today, I was Memphis Raines.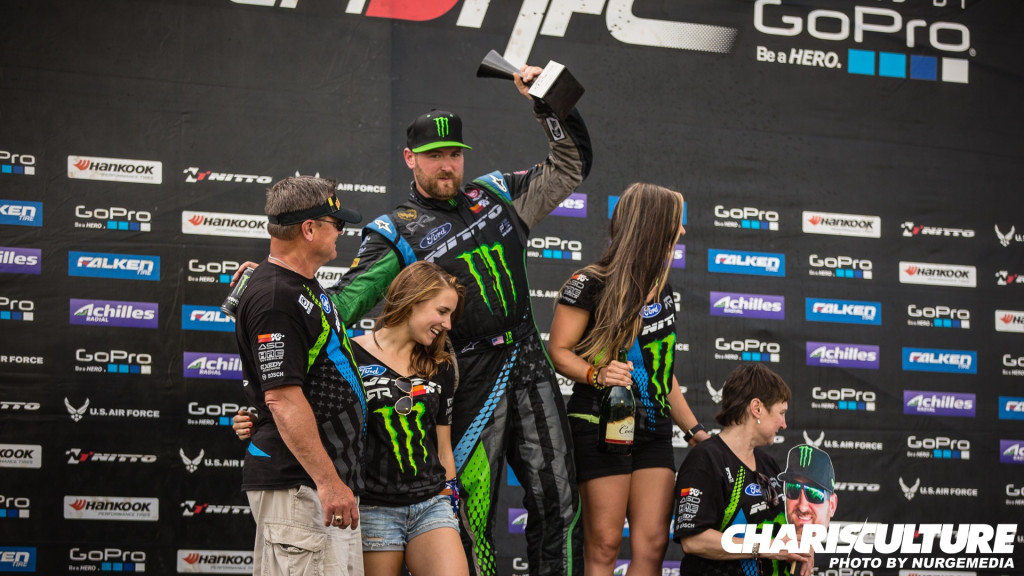 After celebrating his victory popping bottles with his fellow competitors, Vaughn set up for a family shot. It was very cool getting to see him share the moment with his family.
We made our way to the media building to return our media vests. While we waited, we caught up with Ravi from V2 Lab who was sitting right next to us. We're all looking forward to hitting up the Mystery Meat event in October.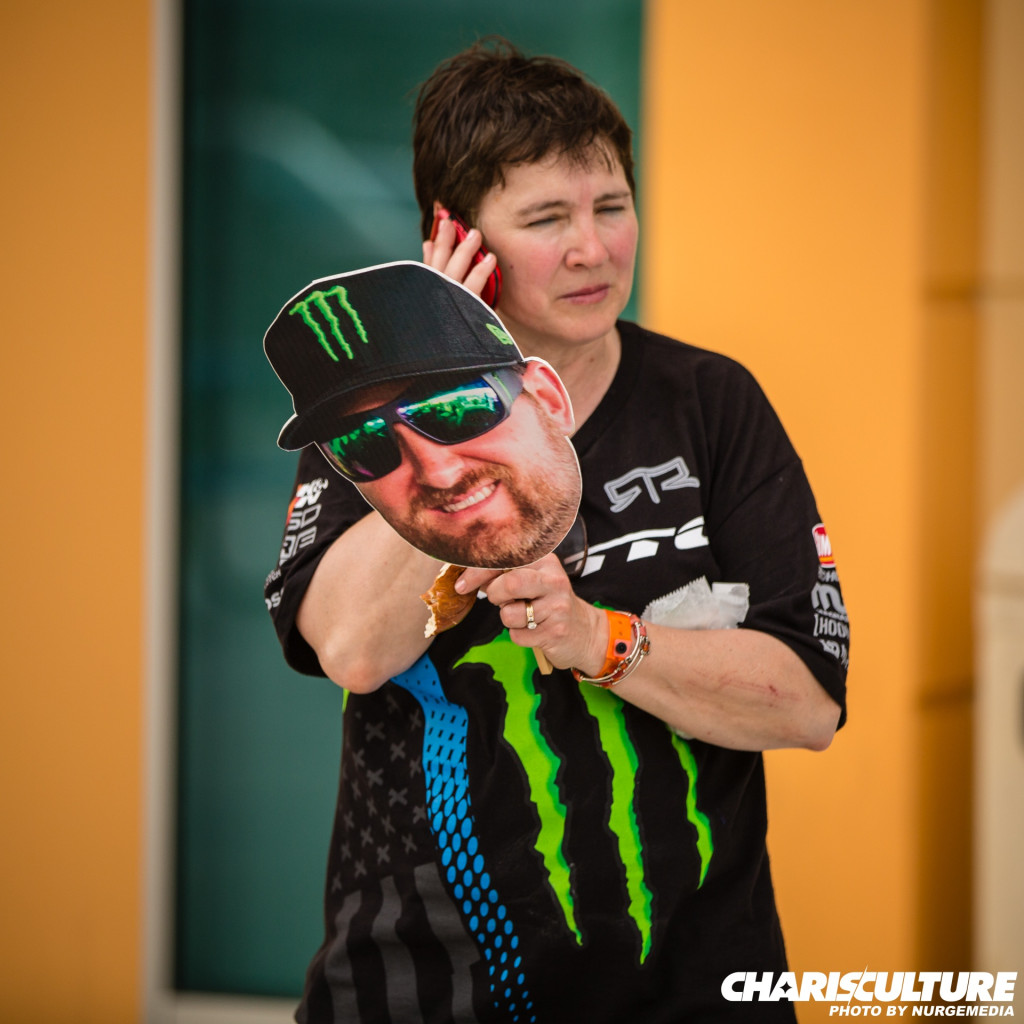 We also captured Mama Gittin waiting outside the media building.
It would be pretty cool to see more people in the crowd with huge cutout faces of their favorite drivers like they have at sporting events. That is the next step.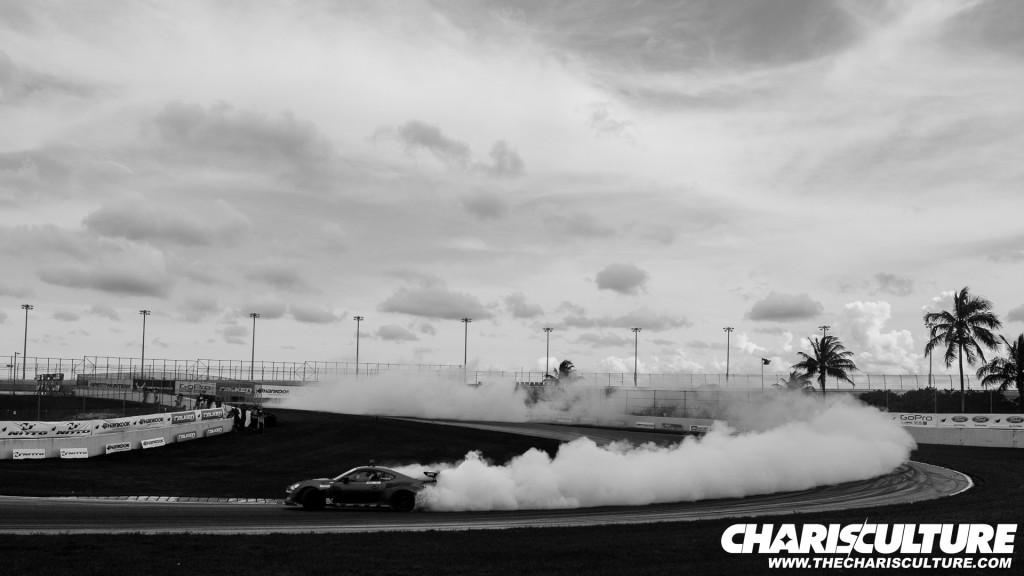 Formula D was a phenomenal event. I feel blessed to have had the chance to experience it as a media correspondent and look forward to doing more for the overall experience. Thank you to John for giving us a chance to let us do what we truly love: creating great content and hanging out with really cool people.