Show day. The big day. Most importantly, sleep-in day. Check-in time at Show n Shine was noon, so we decided to take it easy and enjoy some "pancakes the size of steering wheels" at Hash House a go go. Steve has been to this place numerous times and wanted to honor tradition.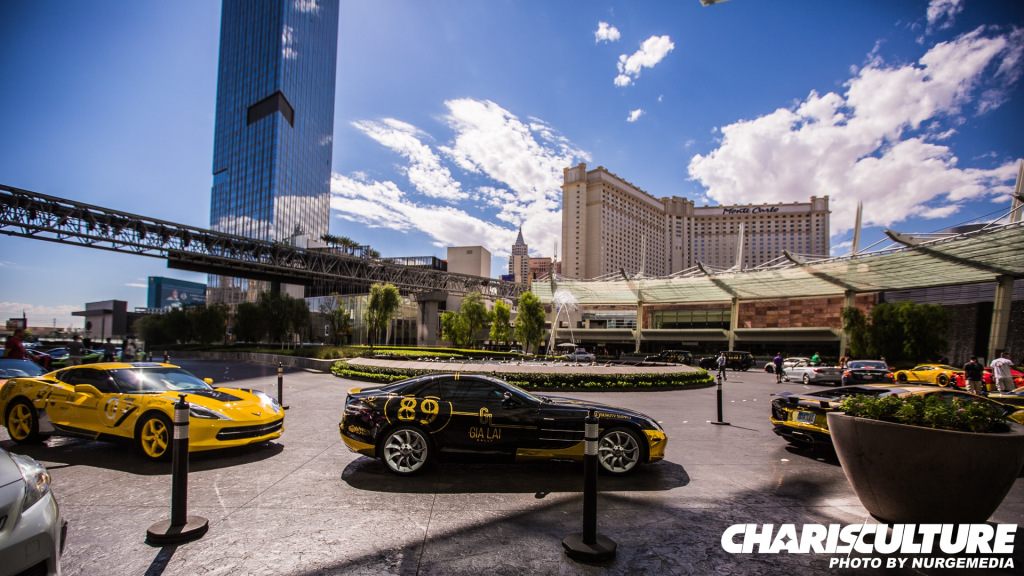 We decided to walk up the strip to get our pancakes on. As we passed the Aria, Harrison spotted a bunch of exotics parked out front. We decided to take a little detour.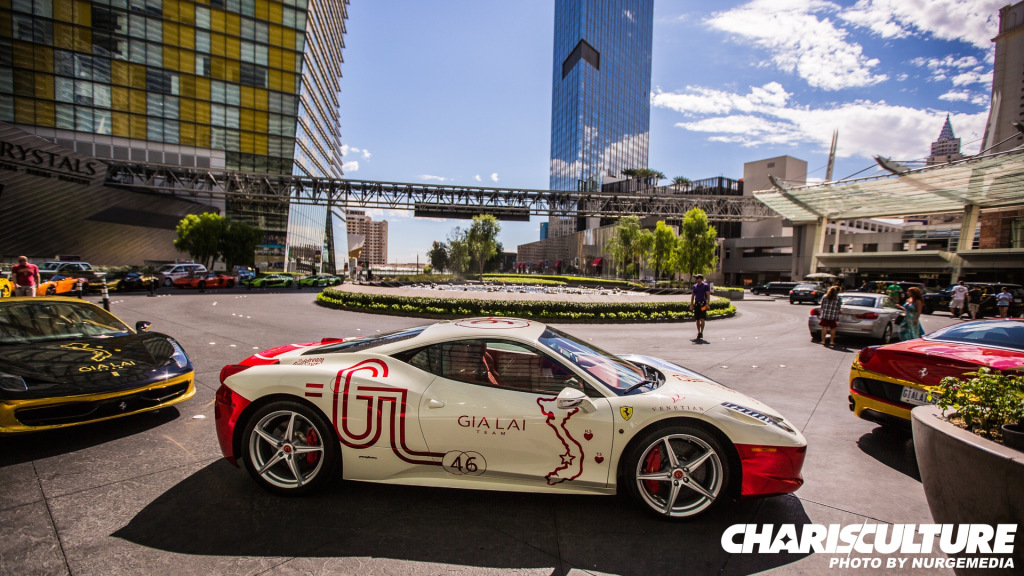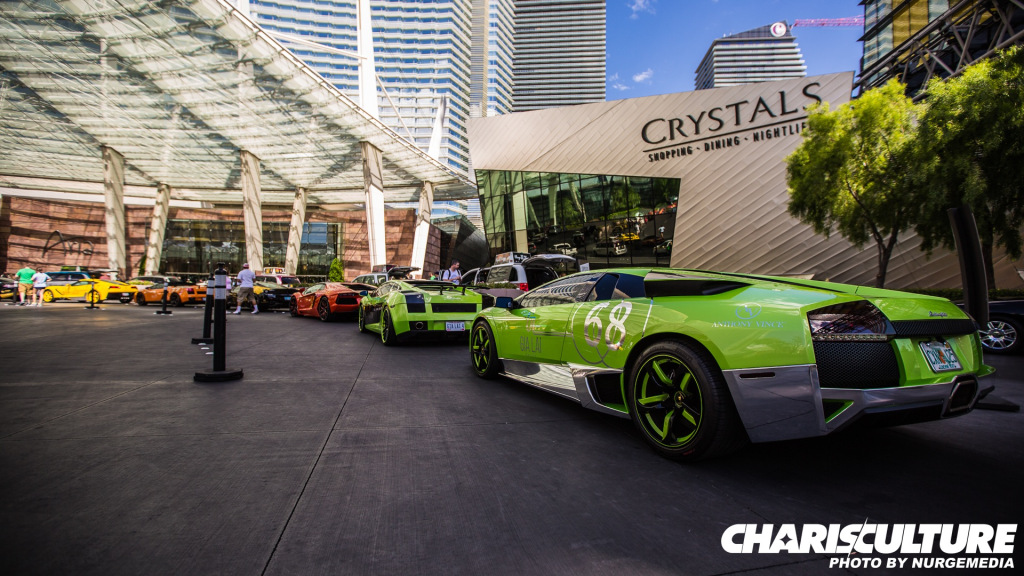 I ran in and out of traffic taking pics of these Gia Lai cars. I had no idea what was going on, so I made a note to look them up afterwards. (Turns out, it's a group of Vietnamese car enthusiasts living stateside that are raising awareness for Hoang Sa and Truong Sa to assert that these cities are part of Vietnam.) It's a pretty cool way to get people interested. I would have had no idea – probably would have just thought, "Oh, look. It's a bunch of exotics at a hotel."
After a few more shots, we continued our trek to Hash House a go go. We arrived to find out that there was a more than thirty minute wait before the pancake massacre could commence. We didn't have time for such nonsense, so we decided to make our way back to the hotel. As we passed Margaritaville, we agreed that it was almost lunch time, so nacho platter anyone?
Two tons of tortillas and guac later, we arrived at Las Vegas Speedway a whole six minutes late. Luckily, we're rolling in an MKIV, so we would have wound up at the back of the pack anyway!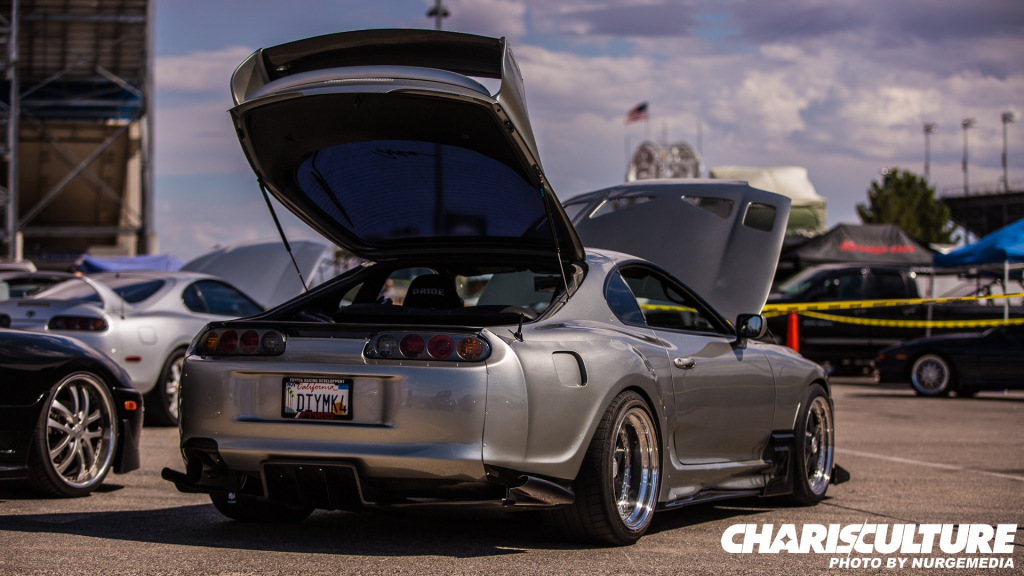 We got out and wiped the car down. I set up for what looked to be an endless sea of Supras.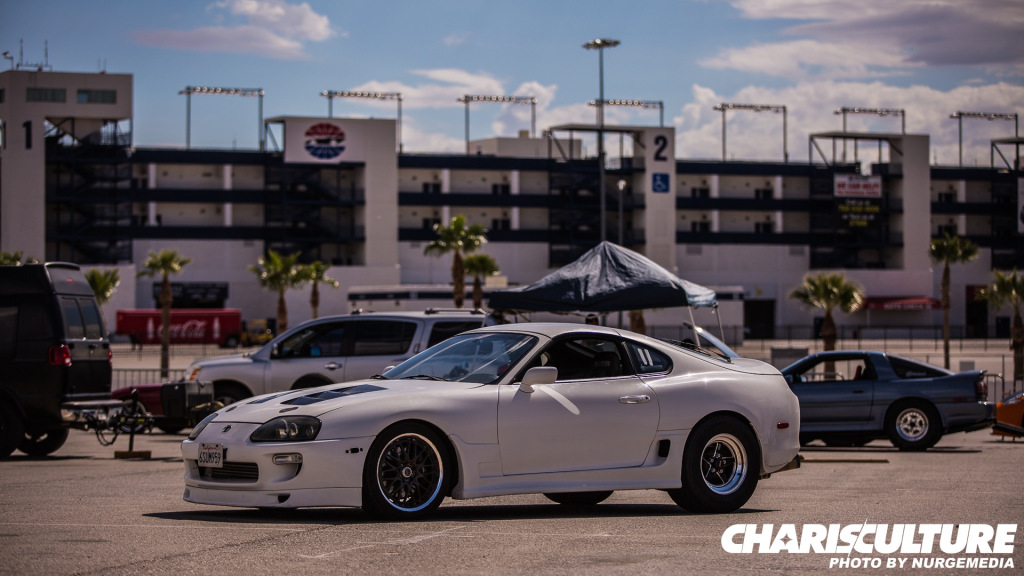 Harrison and I walked towards the drag strip while Steve stayed with the car to work on his tan.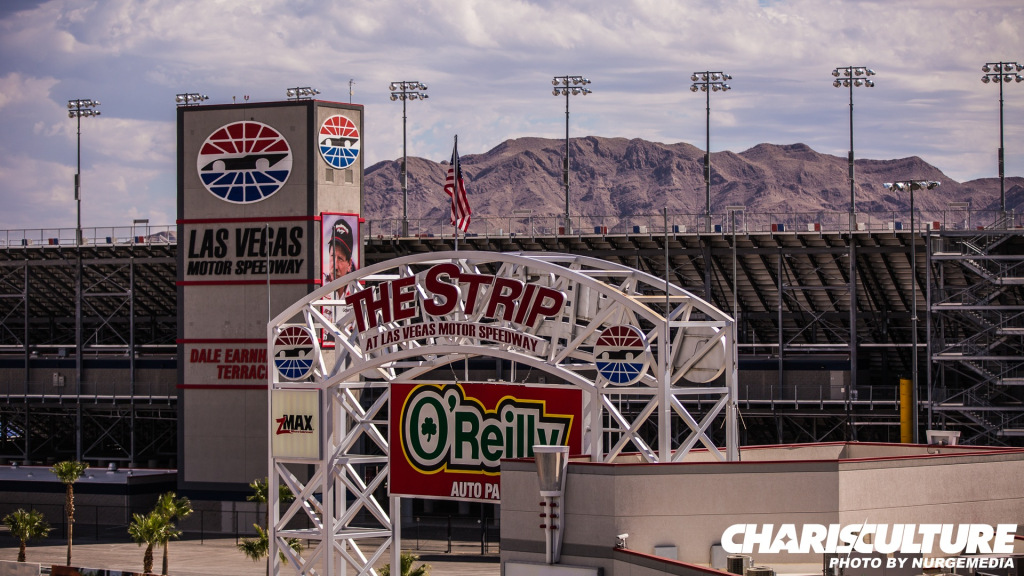 We walked up the grandstand steps in the shade, which was rather nice. The view was incredible.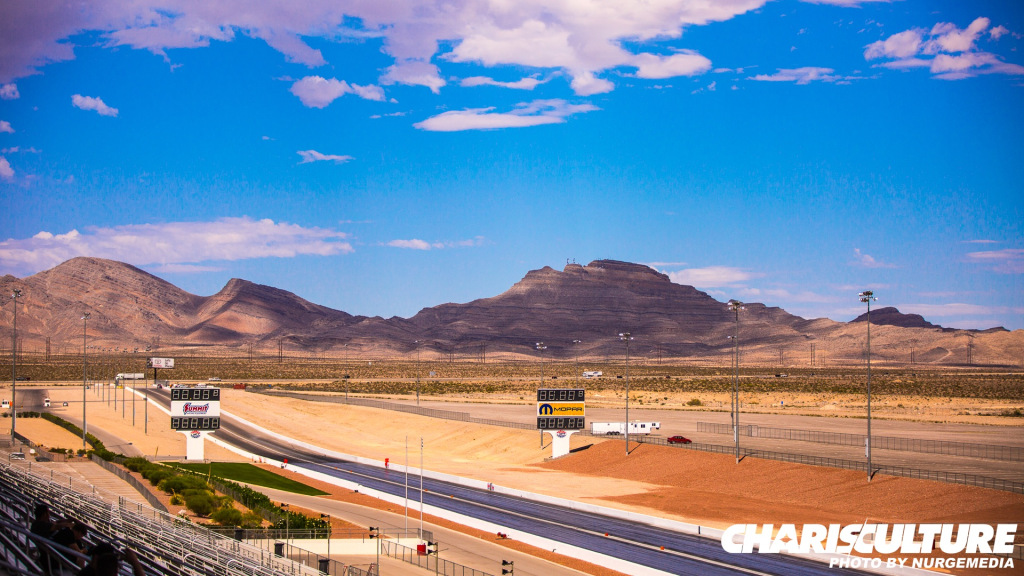 We noticed another set of fenced-in bleachers that went even higher. So, we found a low area with a chair and jumped the fence and got to the highest point.

At this point, we realized that there was a whole section behind those upper bleachers with staircases leading up to the roof!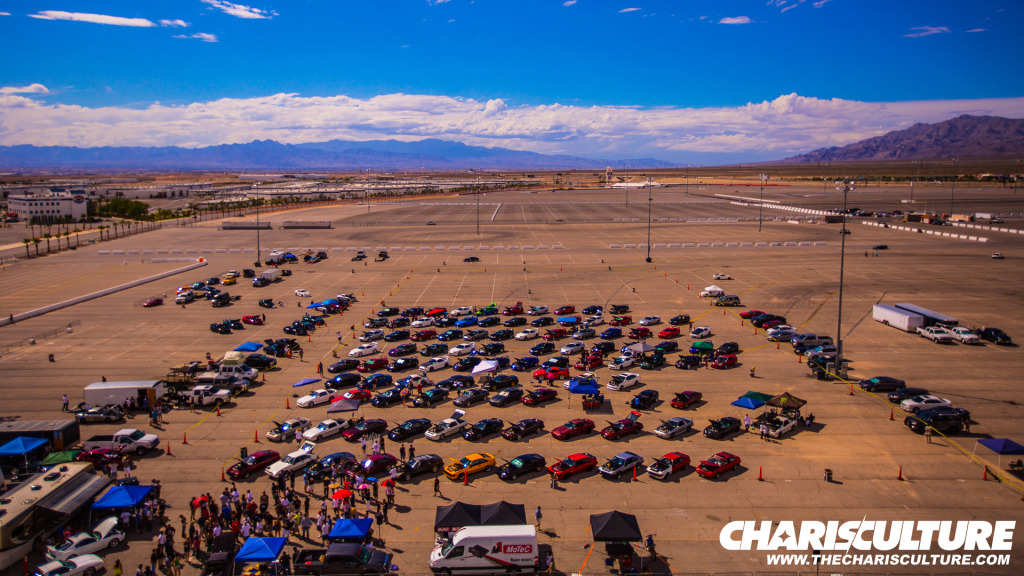 So, up to the roof I went! What an amazing experience! I managed to get a few shots off along with this handheld pano before I heard, "HEY! Get down from there!" I was standing at the very edge of what was easily a fifteen story drop. I could see the track official's concern. I hurried to finish up my shots and headed down with him.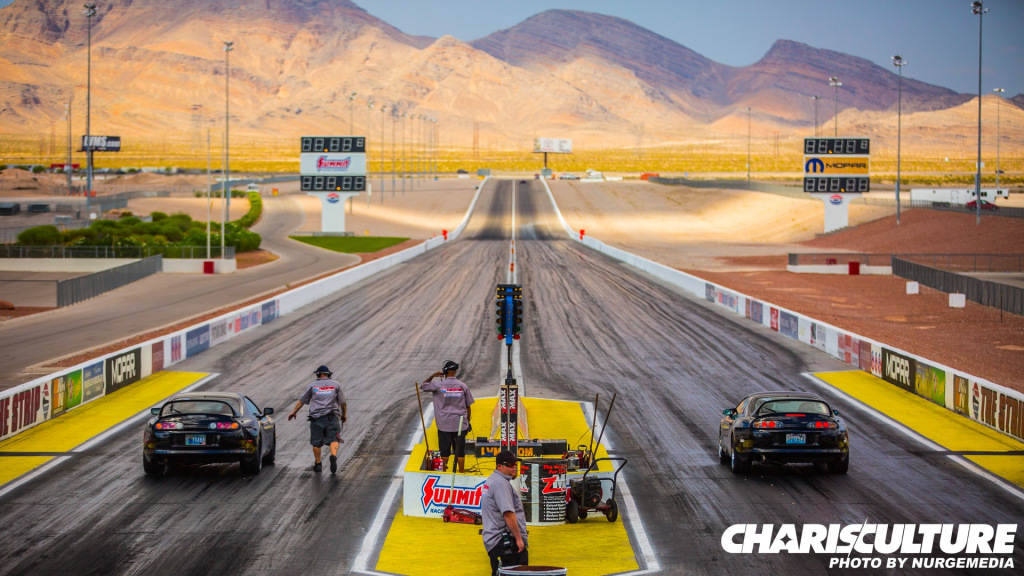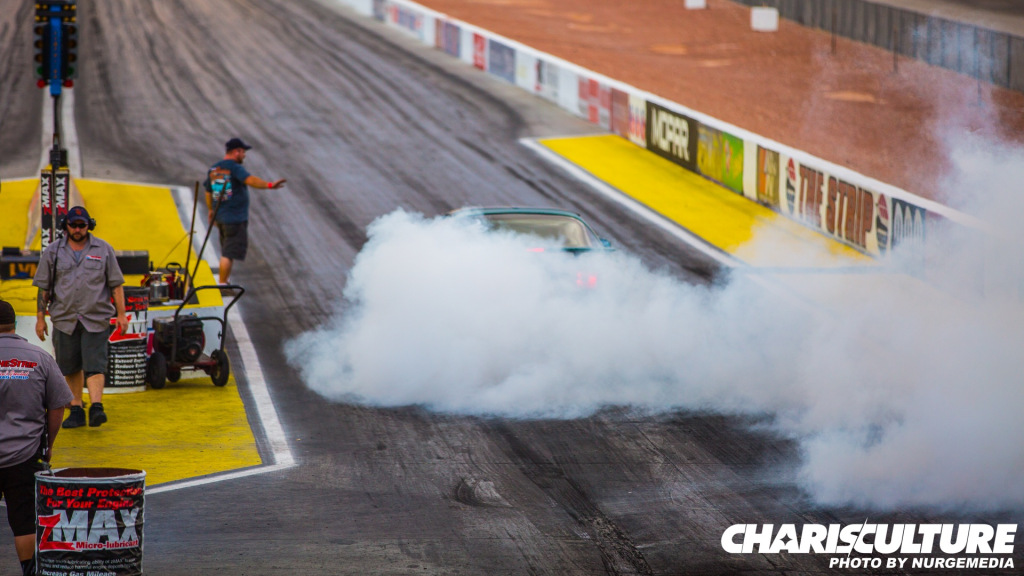 I went down to the pavement in search of my media credentials. I spoke to Miguel who told me that I needed two items: a wristband that I'd have to get from the front gate and a media badge that could be retrieved from the control tower. He introduced me to Adam Hyatt, and Adam showed me the way to get ahold of said media badge. We wound up in the control tower, which had some much needed A/C and another great view! The best part was the guy that pulled me from the roof was in there! "You again!" he exclaimed, and the rest of the office was like, "Oh YOU were the one on the roof!?" I laughed. "Yep – can't know you're breaking the rules until someones tells you." We all laughed and they agreed. Good people. Anywhere else, I probably would have been kicked out. Instead, they hooked me up with my badge!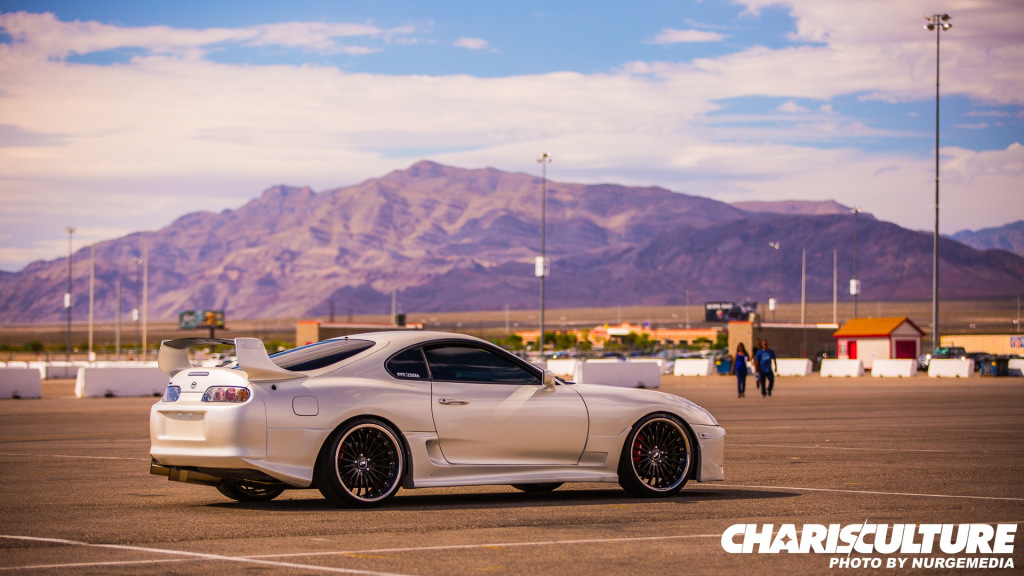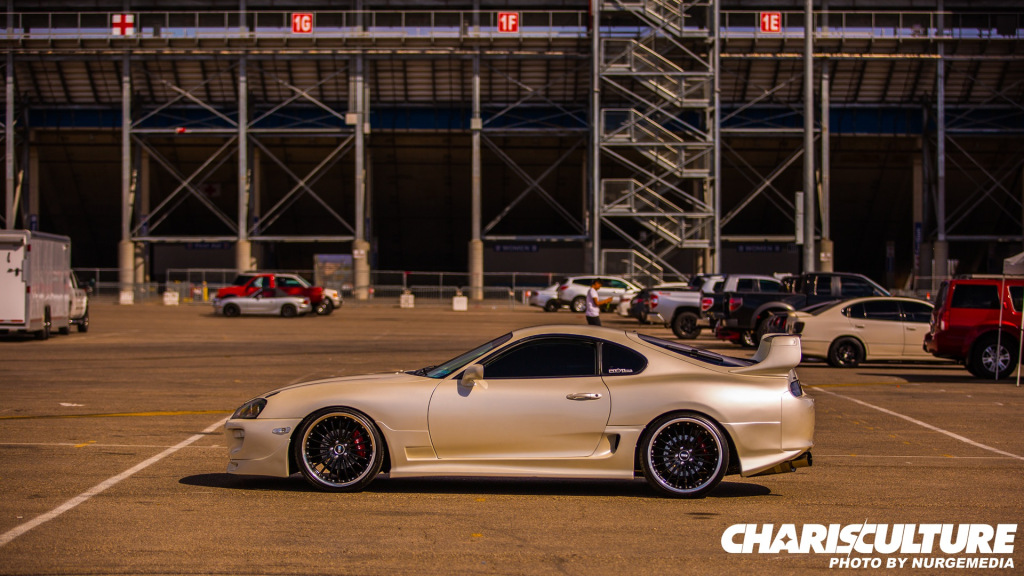 After filling up my water bottle from the freezing cold water fountain, I started my journey to the front office to obtain the last piece of media credentials – the wristband. On the way, I sniped a few shots of this beautiful satin white MKIV.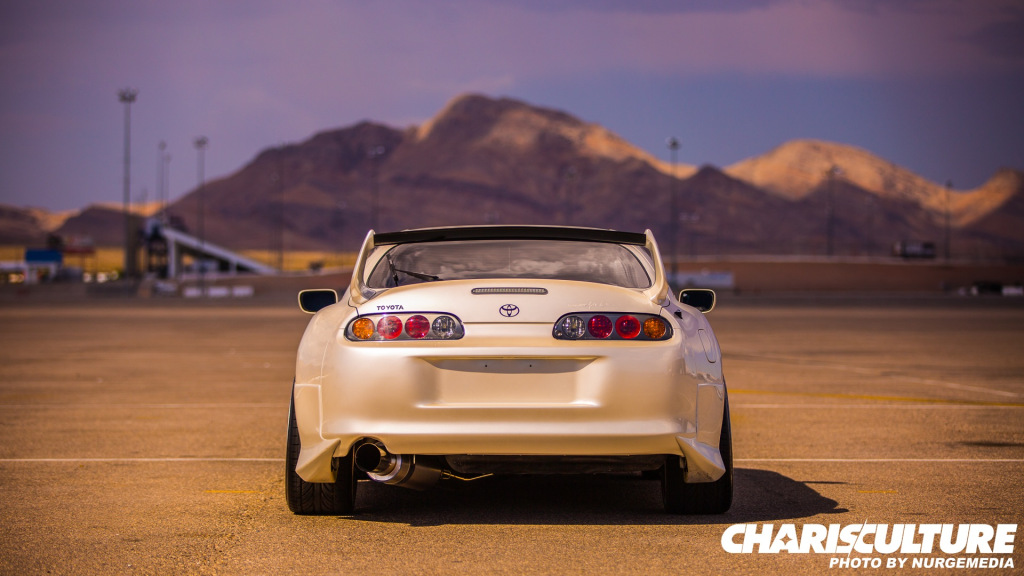 It's amazing how much a mountain backdrop can add to a shot. I'm already missing it being back in Florida.