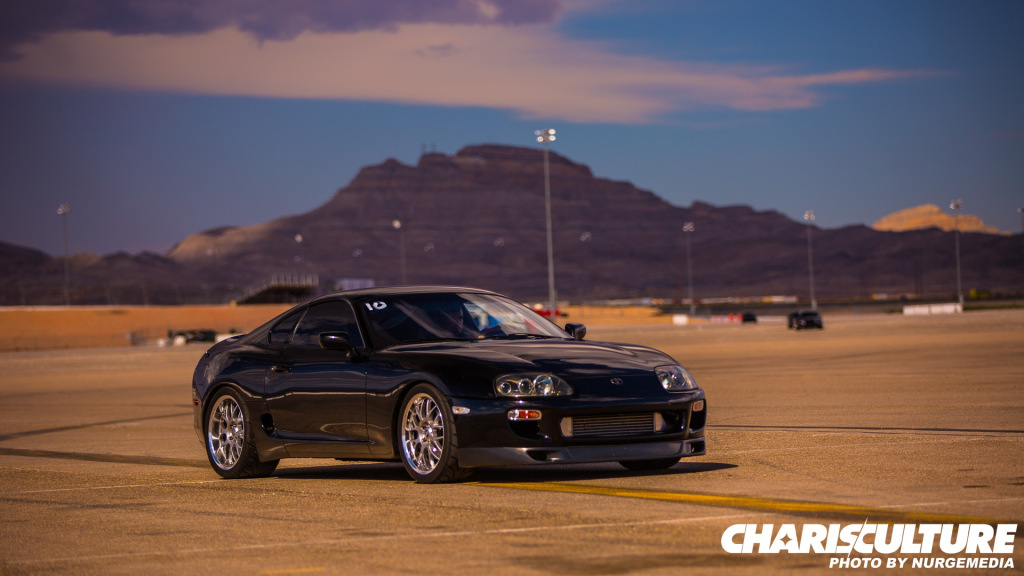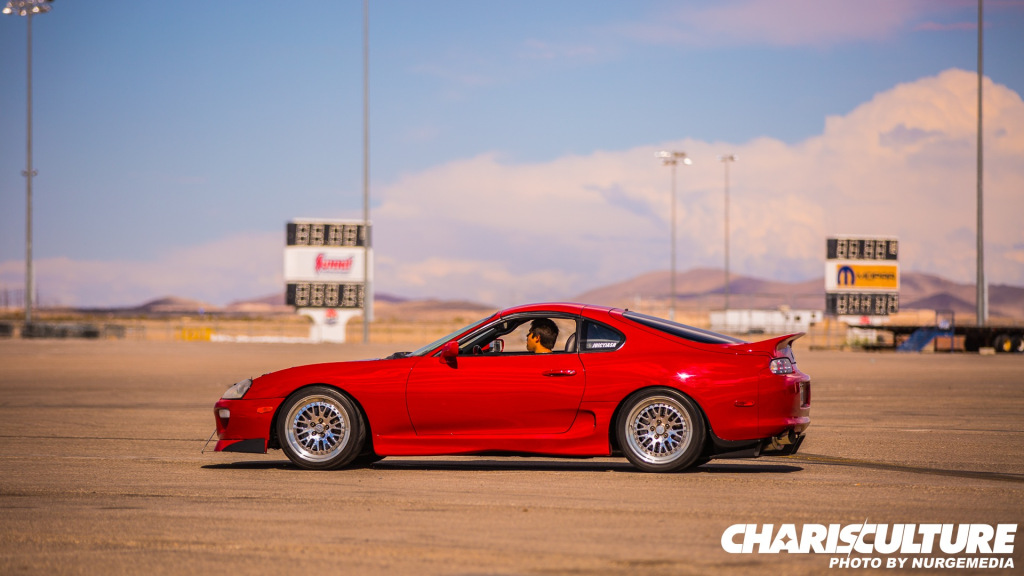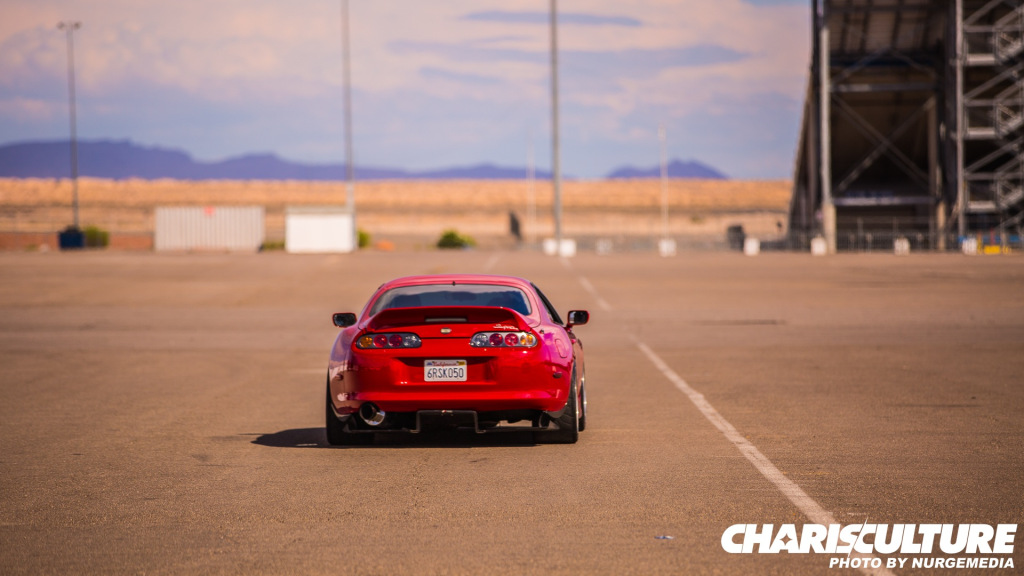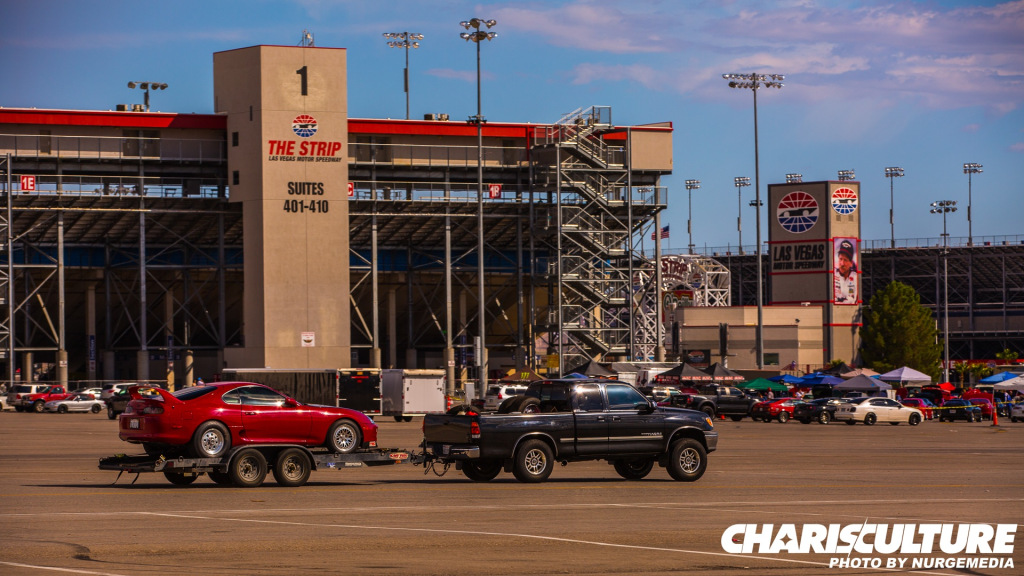 A few other MKIVs passed as I made my way to the front office.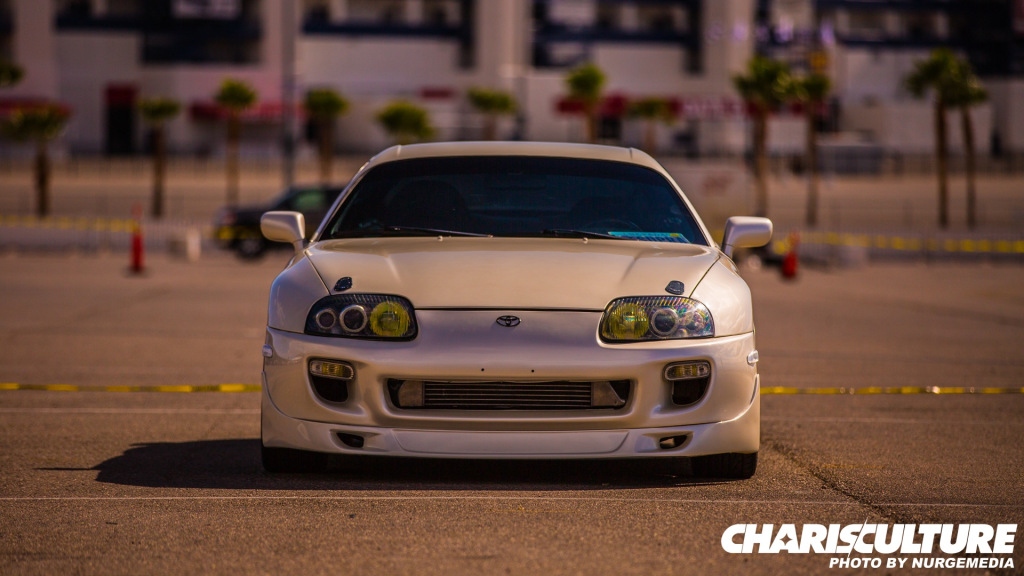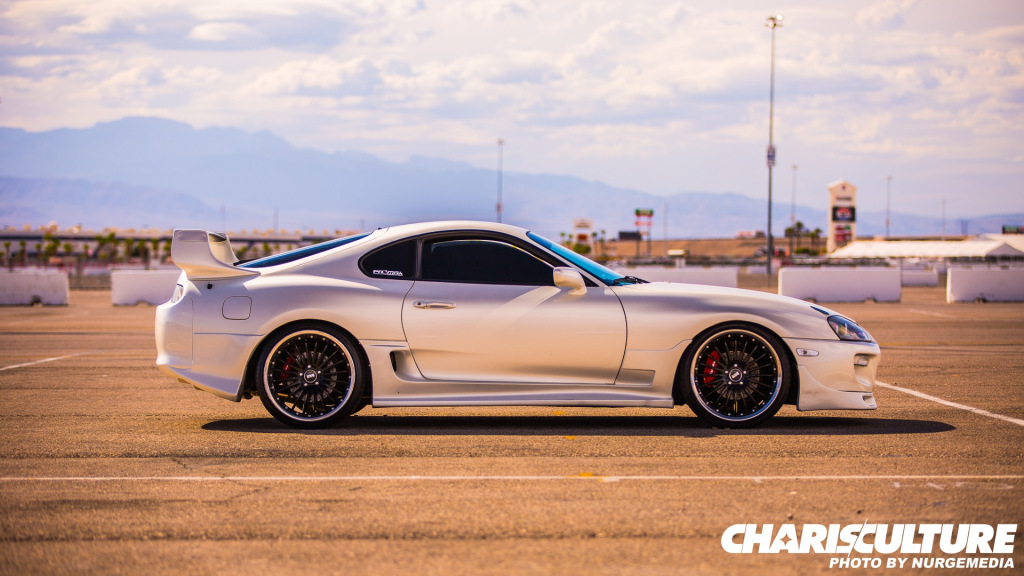 On my return trip, I finished off the Satin Beauty and made it back to the Sea of Supras.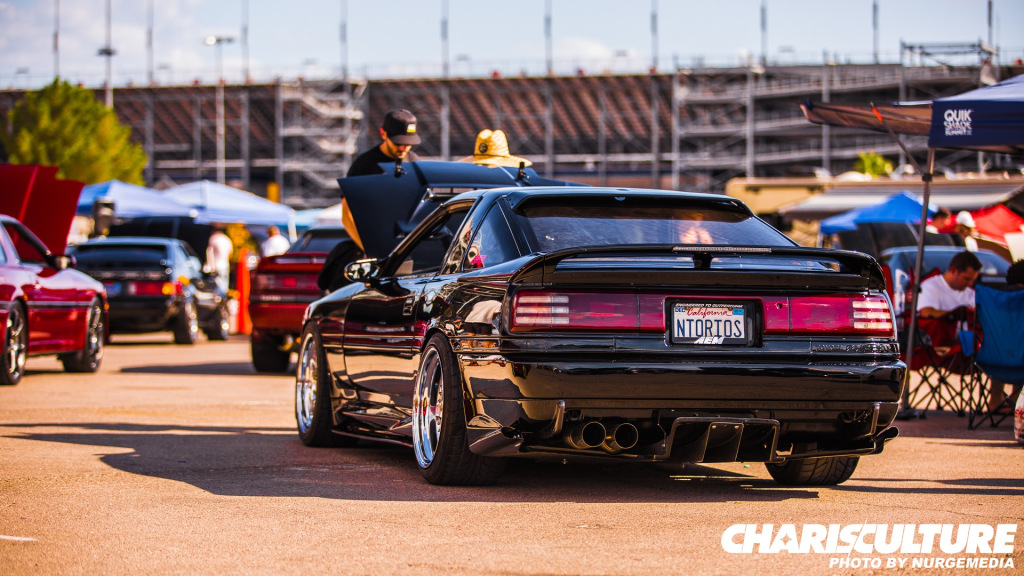 As I entered the show field, this fantastic 1989 MKIII caught my eye. I later learned the car belongs to Rodel Aquino, and apparently, it's pretty famous out here on the West Coast. I can see why. It's so clean and built out with top notch parts. And it has a name: "NTORIOS" (in homage to rapper Notorious B.I.G.).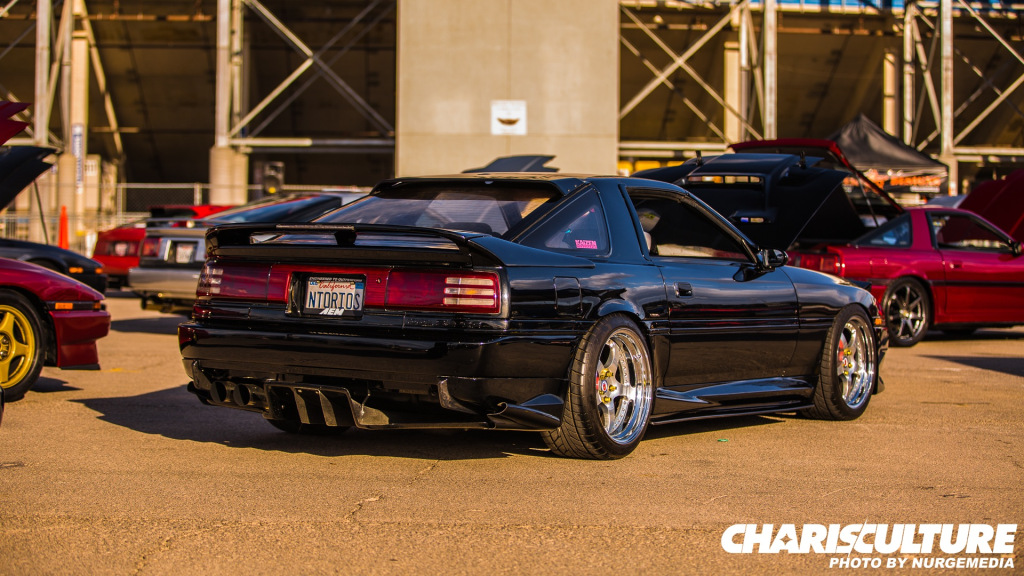 Some of the rare parts on this Supra are HRE 545 wheels, a Ron Ramirez custom intake manifold, an HKS Dual Evolution Exhaust and a Kaminari three-piece wing.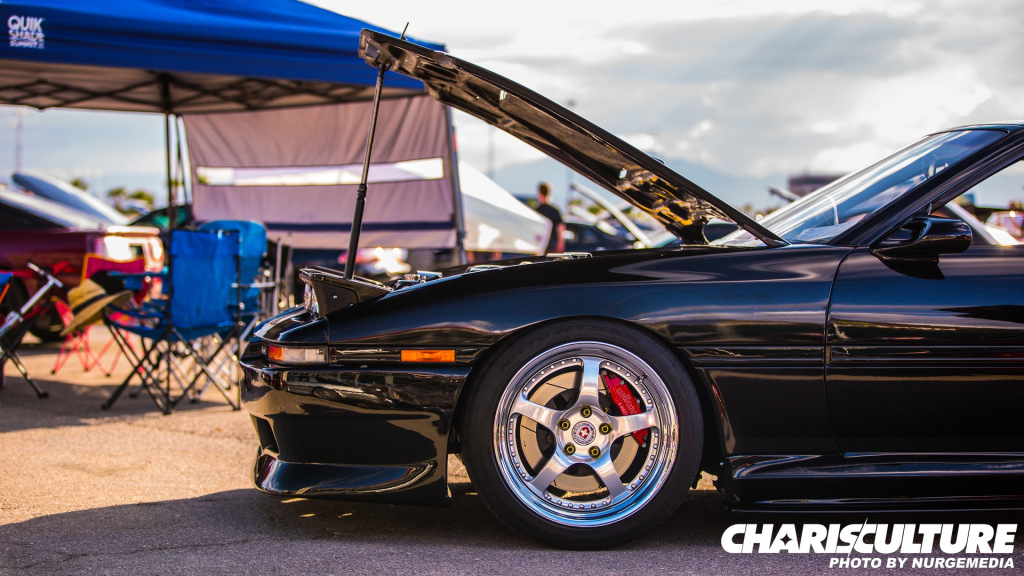 The car also has a Shine Auto Project replica aero, custom-modified Greddy front bumper, Abflug side skirts, custom-modified Feed sidesteps, Abflug rear addons, RE Amemiya rear diffuser, Stout replica carbon fiber hood, Ganador side mirrors, and to top if off – it runs on Magic Fire Water (E85).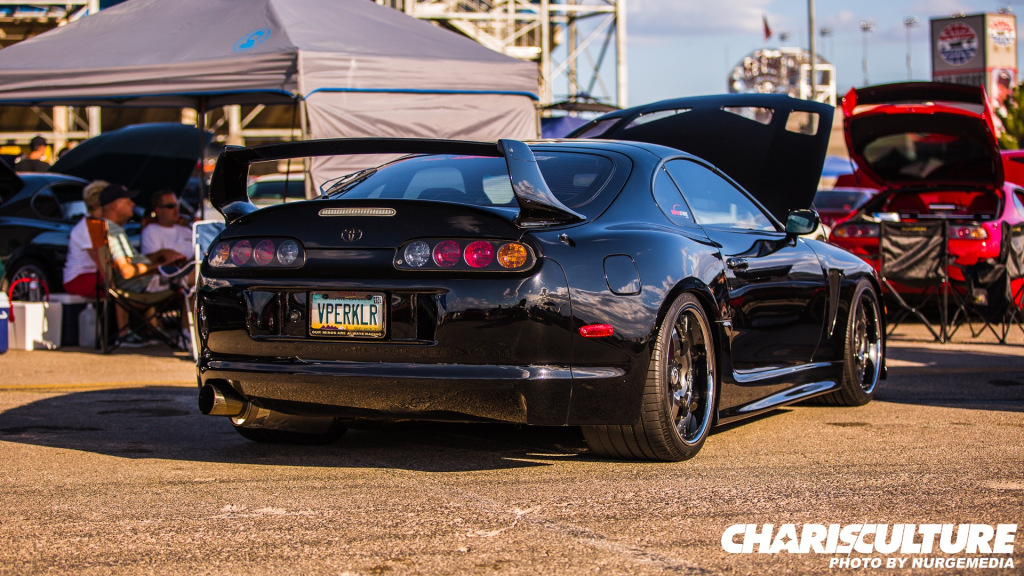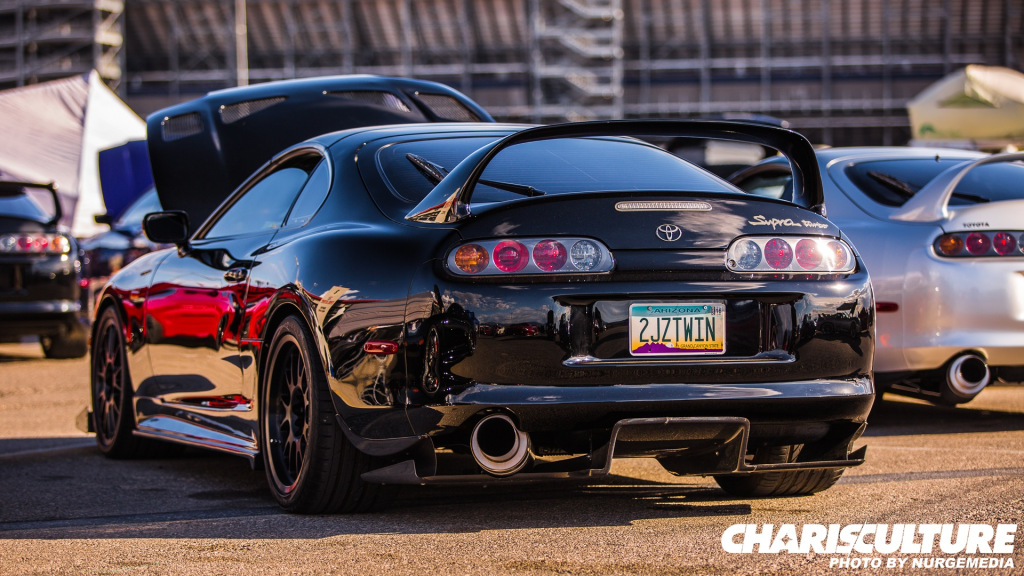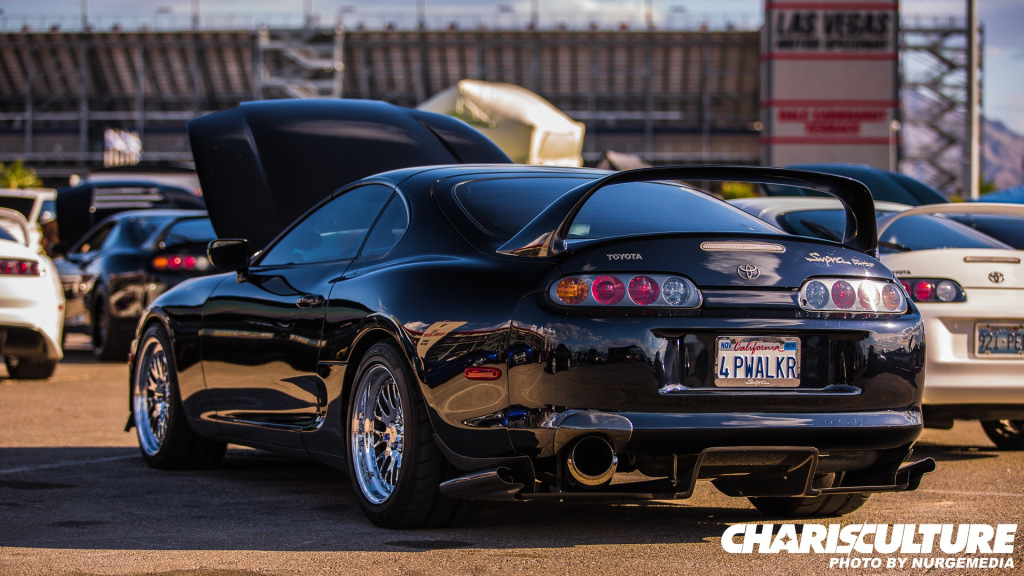 Three black Supras in a row – each one beastlier than the next.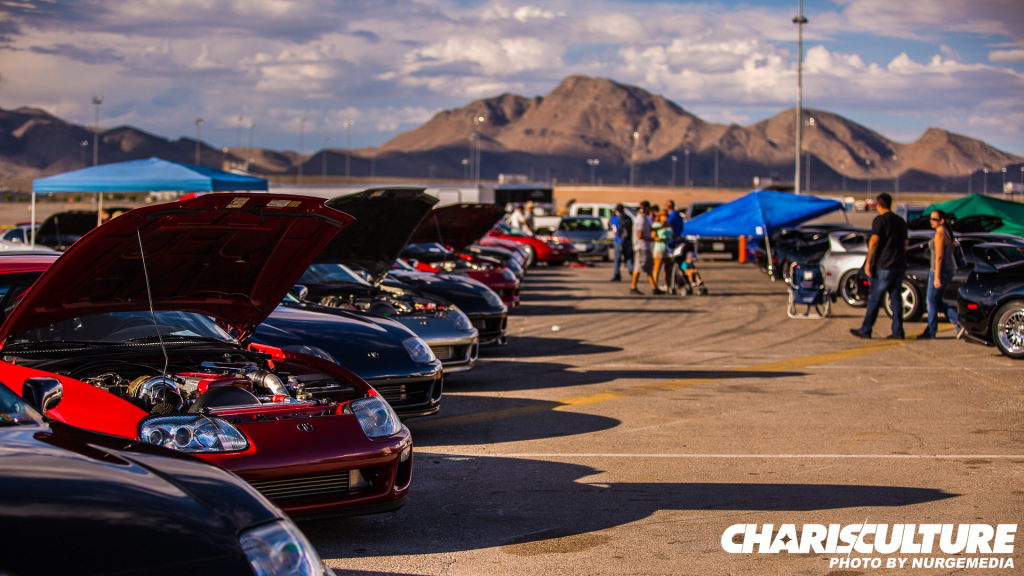 It's hard to believe those mountains in the background are real. Every time I looked out into the horizon through the viewfinder, I'd see them looming in the distance like a matte painting. It really is awe-inspiring to be out in the desert with nothing but mountains surrounding you.