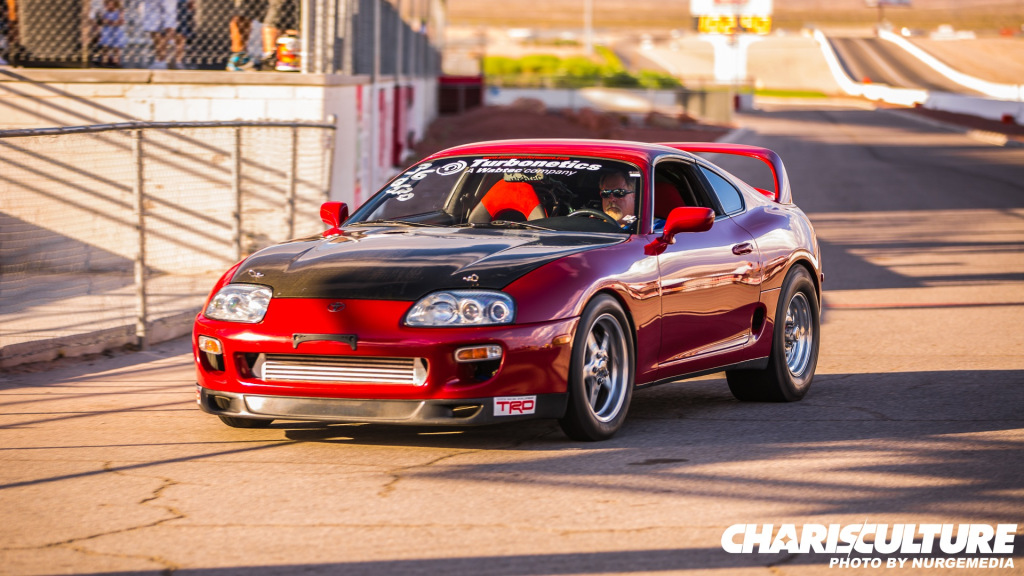 At this point, I was headed towards the drag strip again. I started to get into position to catch some Supras doing their thing.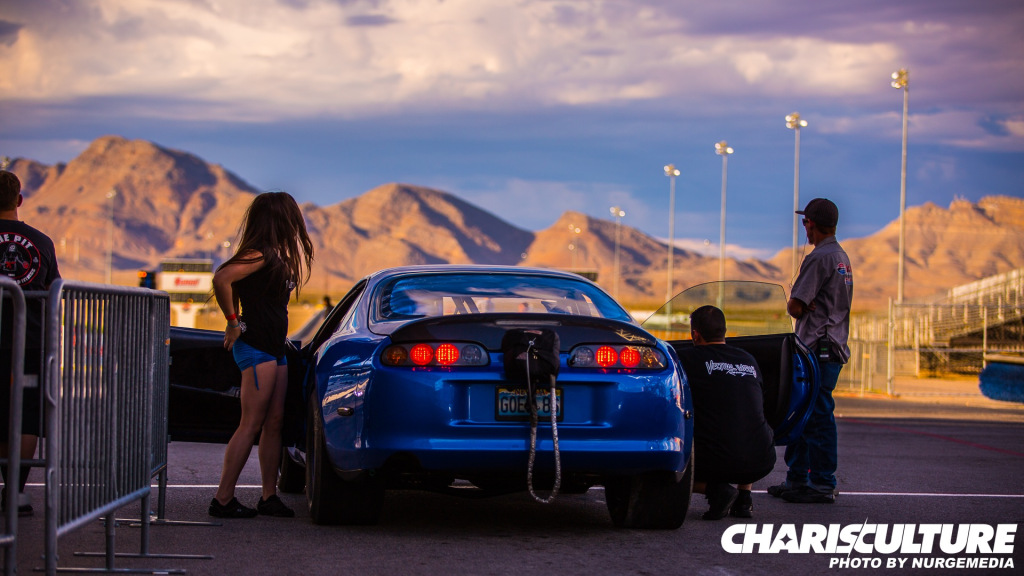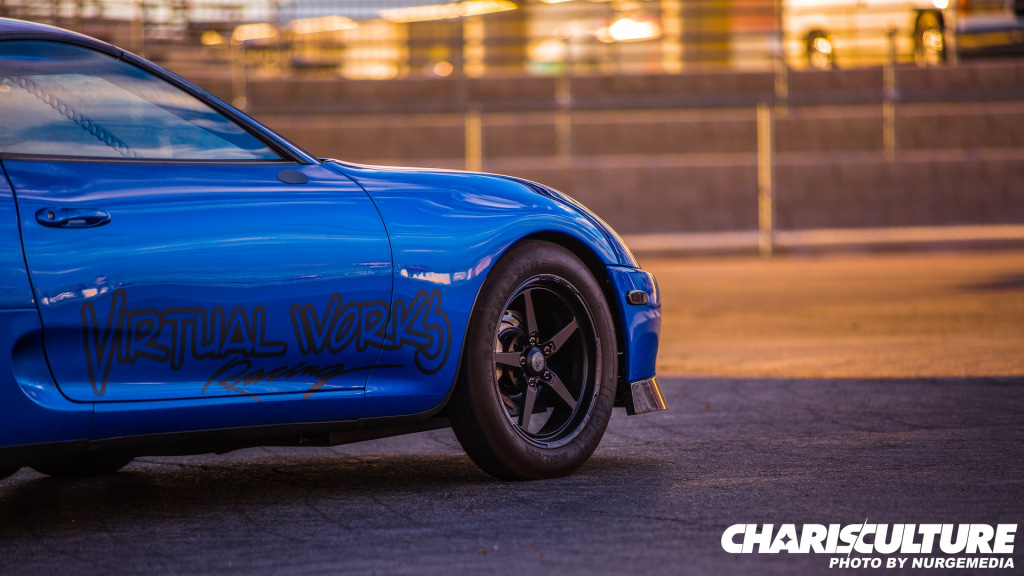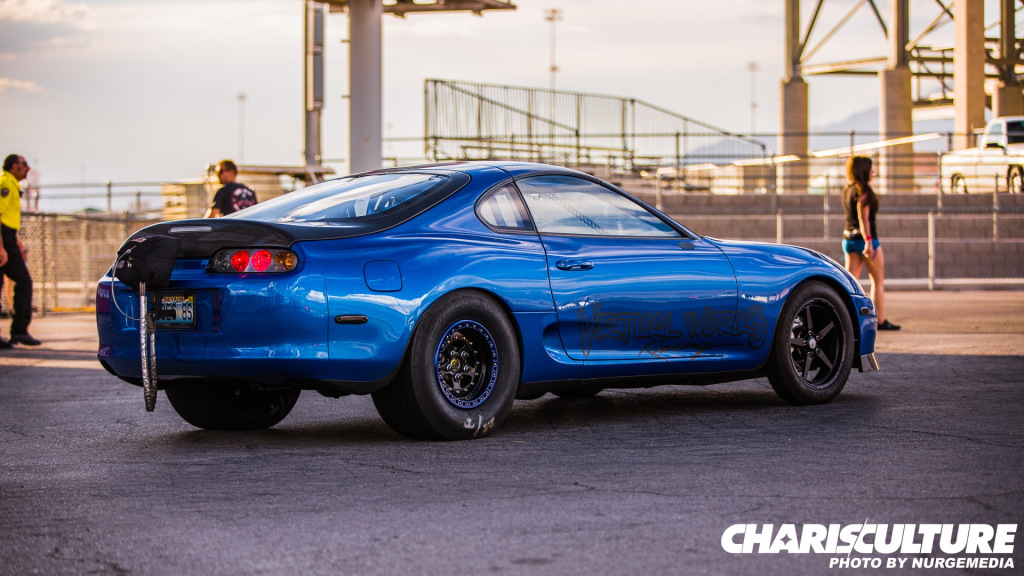 Virtual Works was out there tearing it up.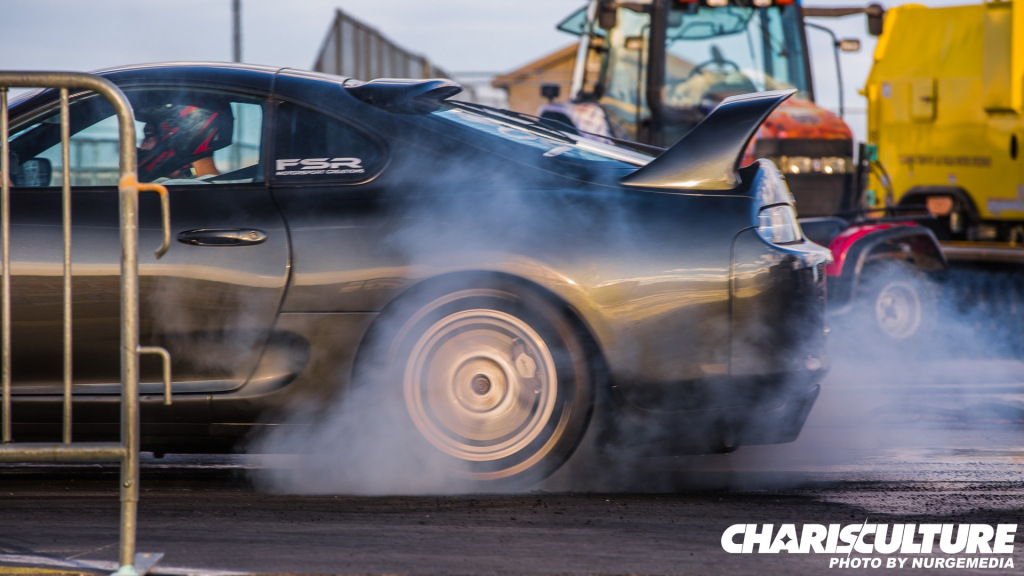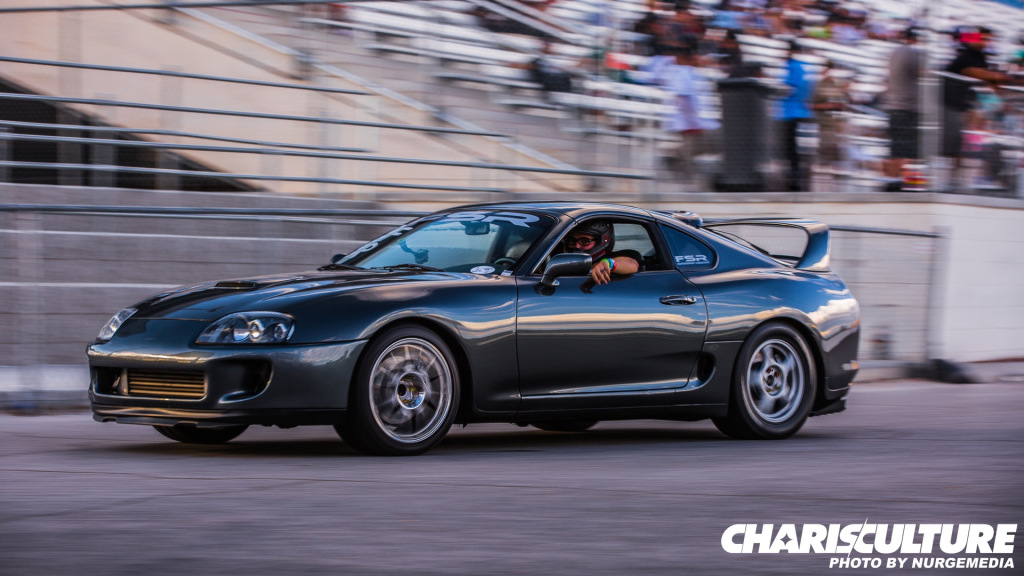 FSR was a dominating force throughout the whole event. Steve had his car tuned by them, and he was thoroughly impressed, especially since he had all the tuning done with hours to spare. Steve was picking up his car as I landed in LA!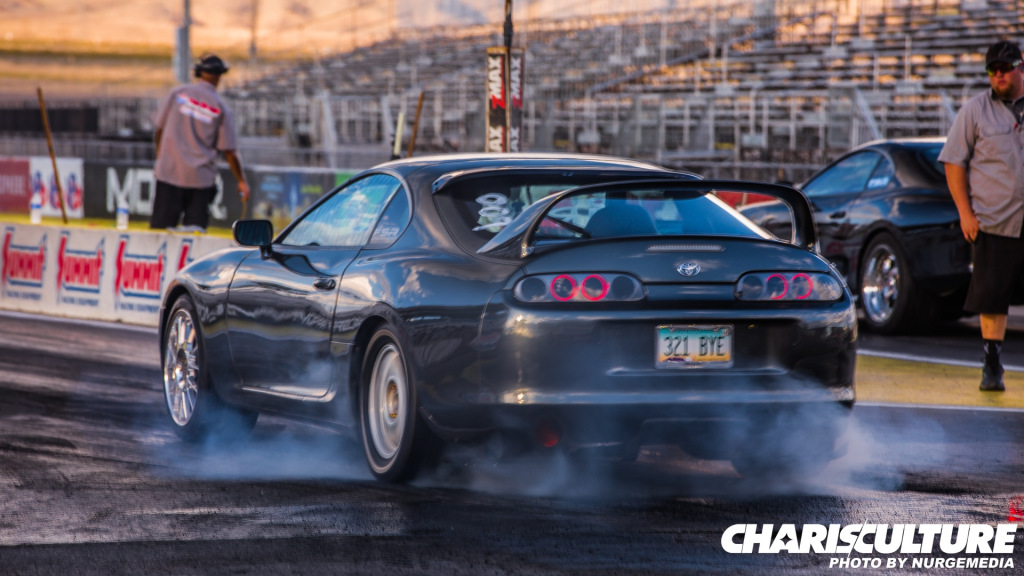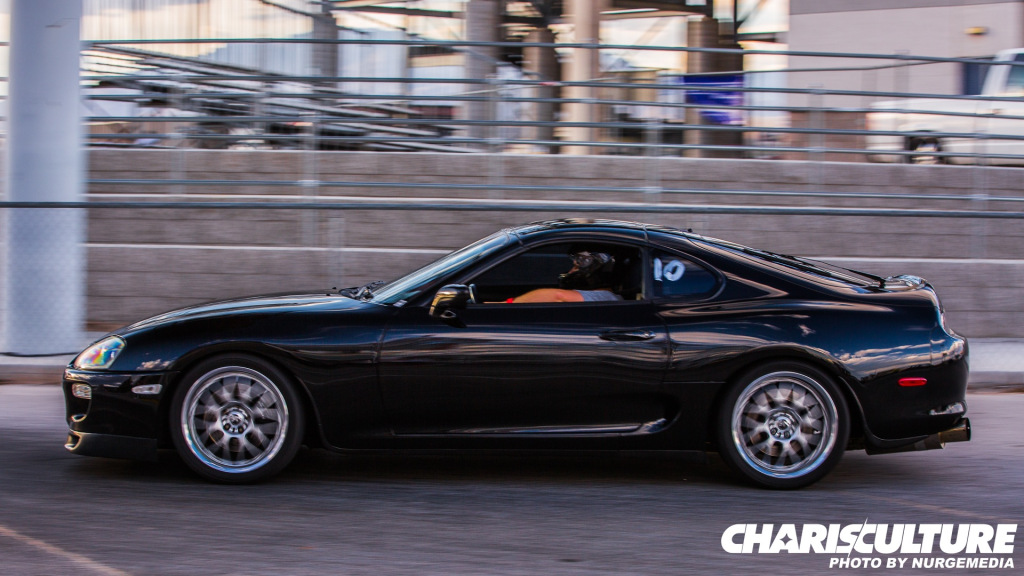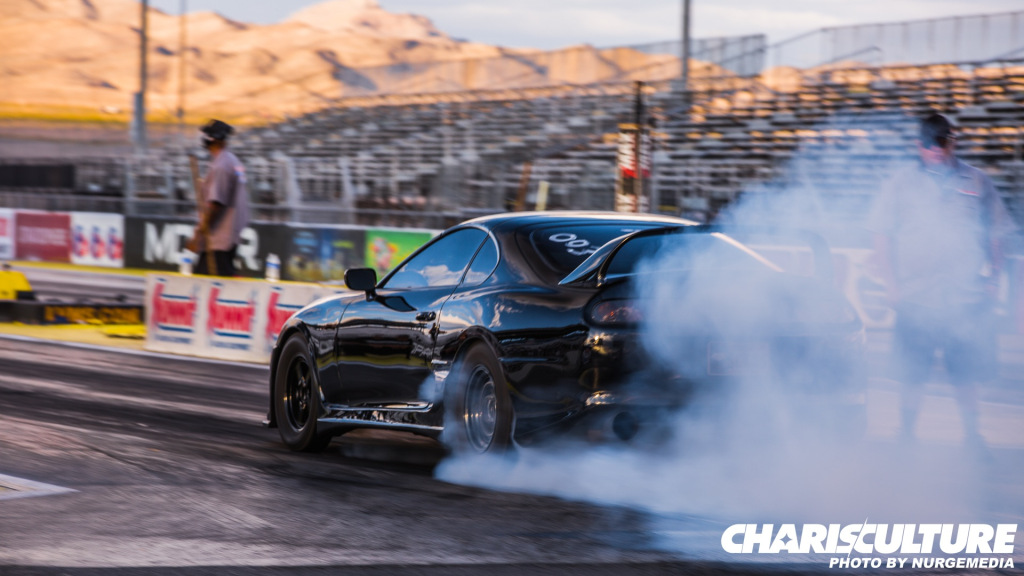 Beastly Supras doing burnouts. Is there anything more fantastical?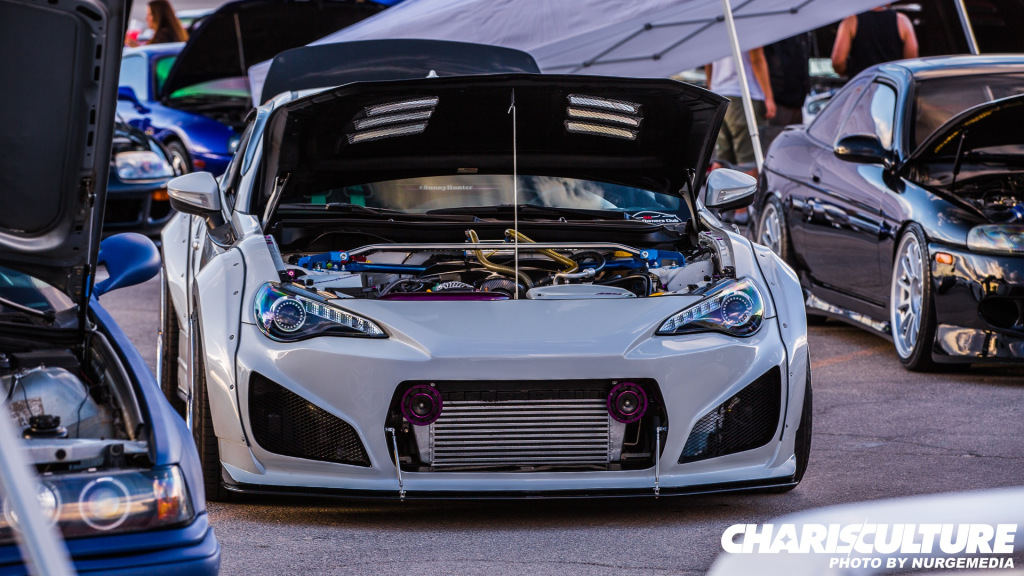 By this time, the sun wasn't as hot, so I went back to the show field to get some better shots during the magical Golden Hour.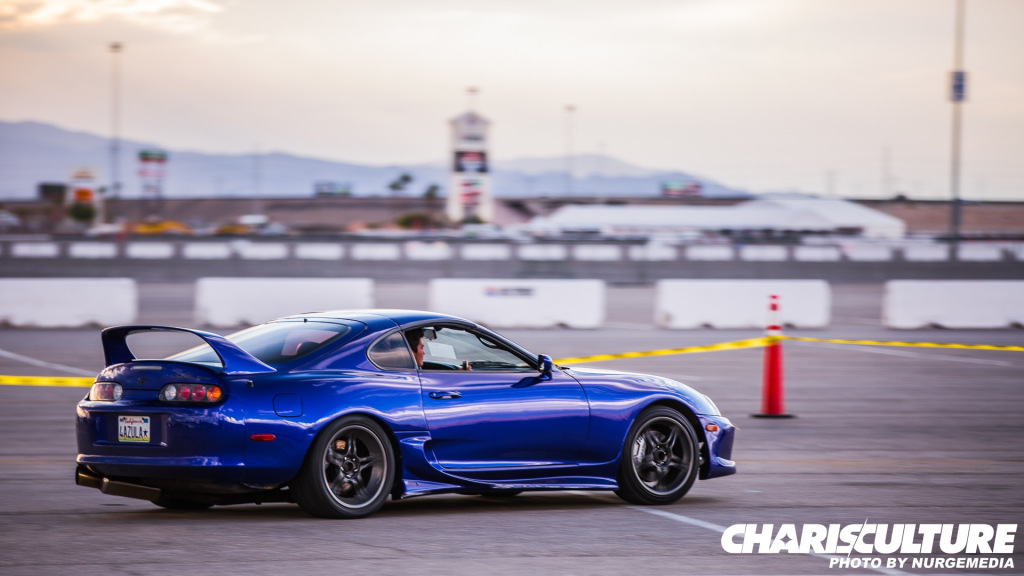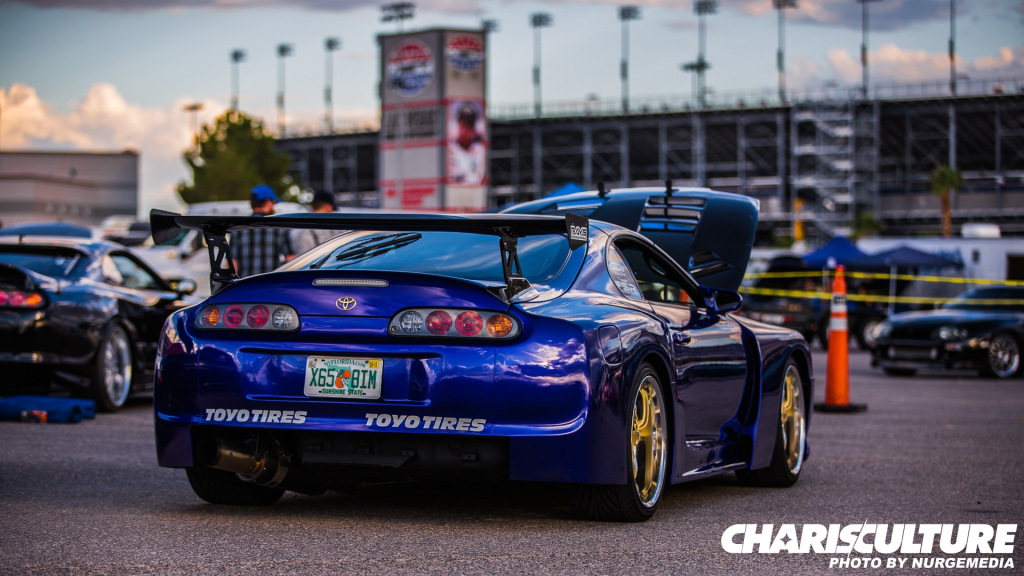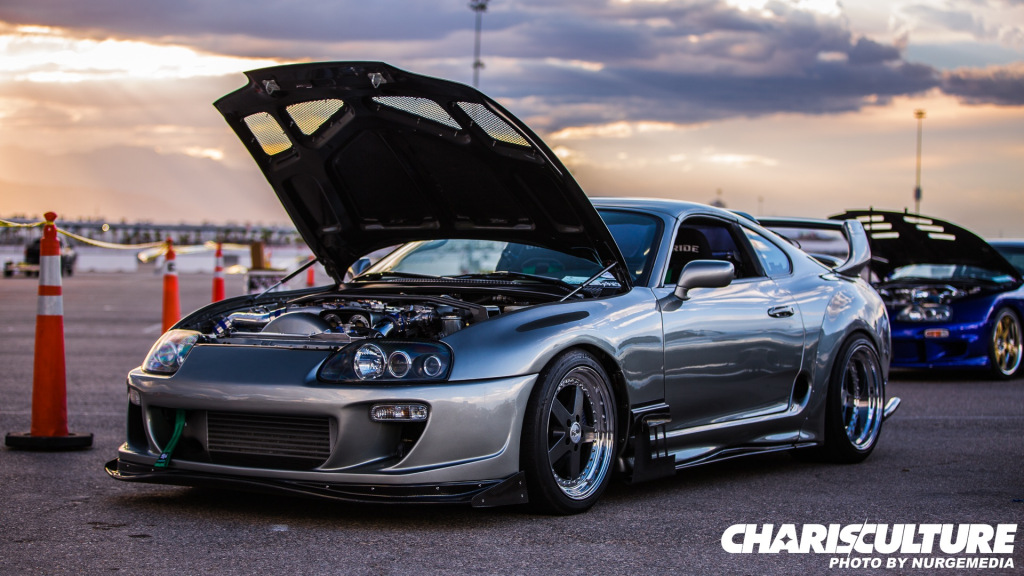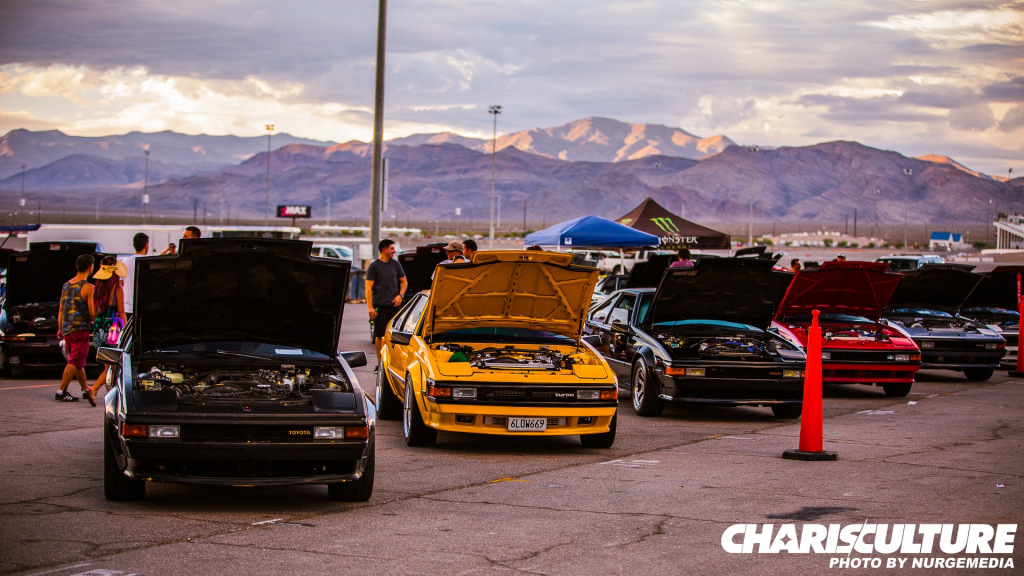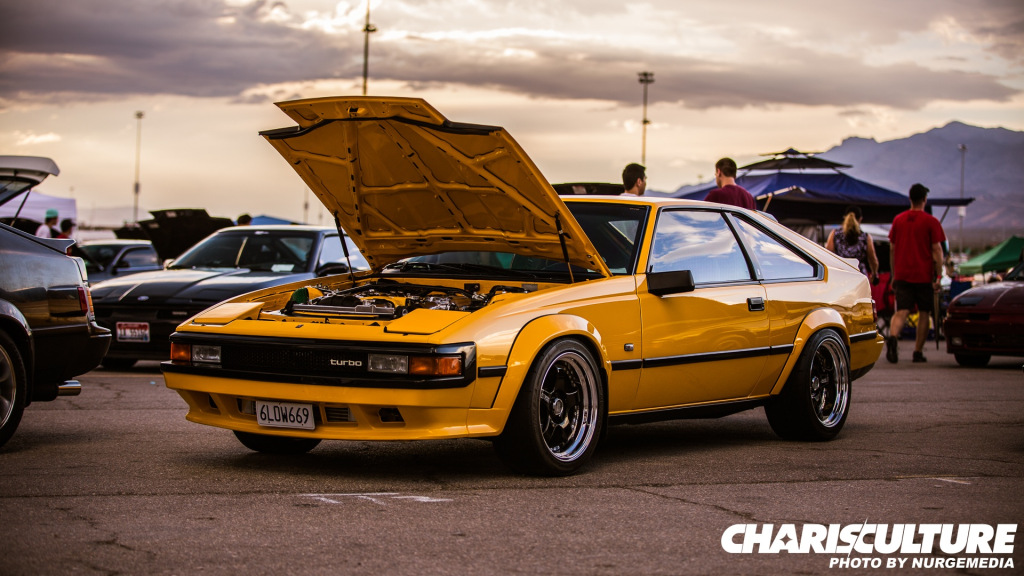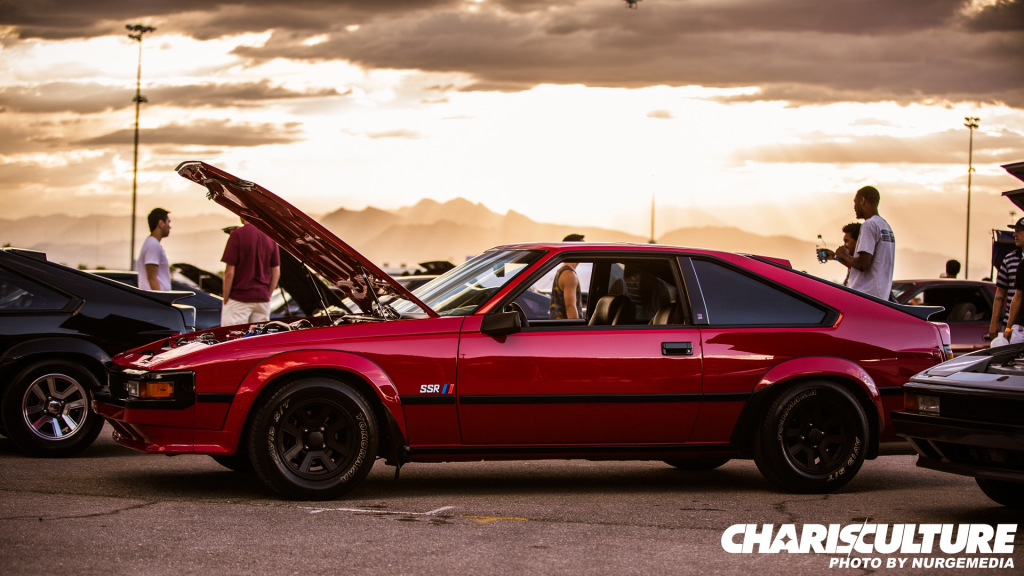 The cloud cover was very much welcomed.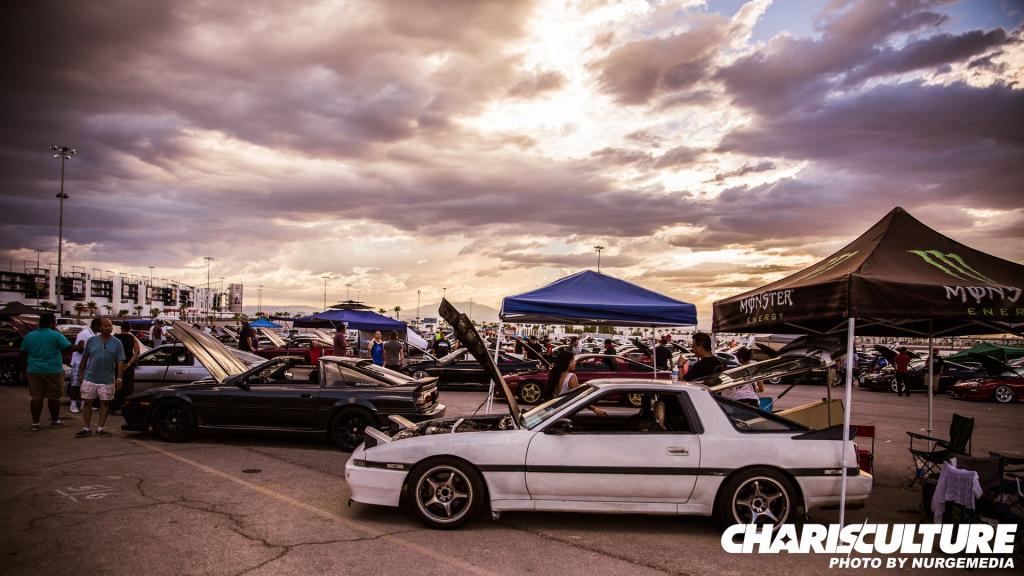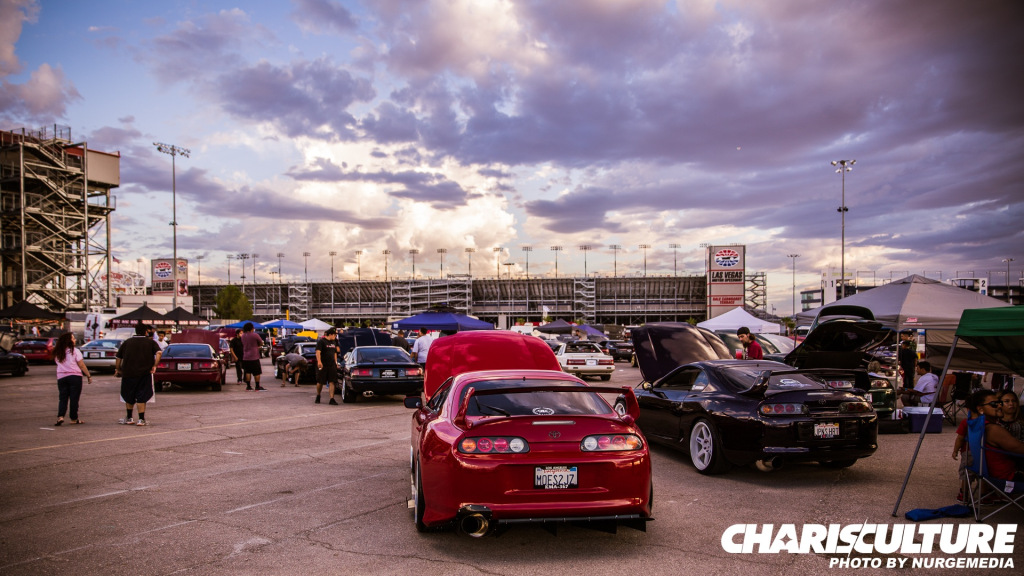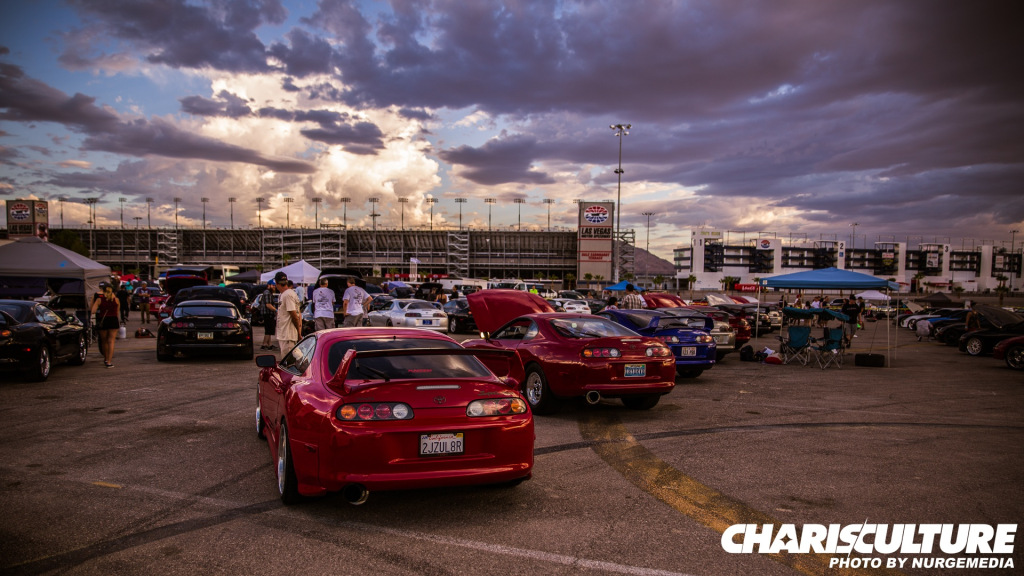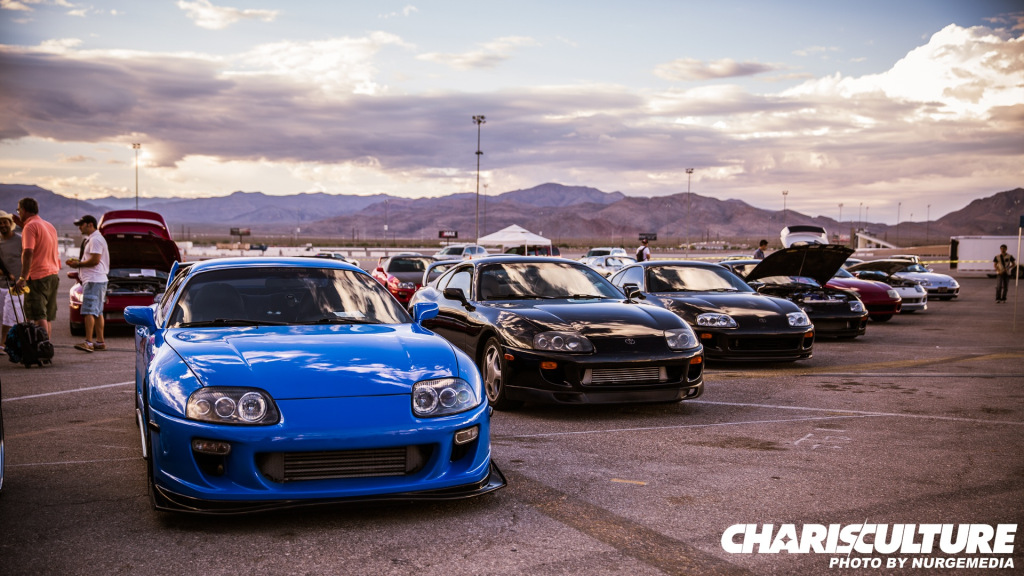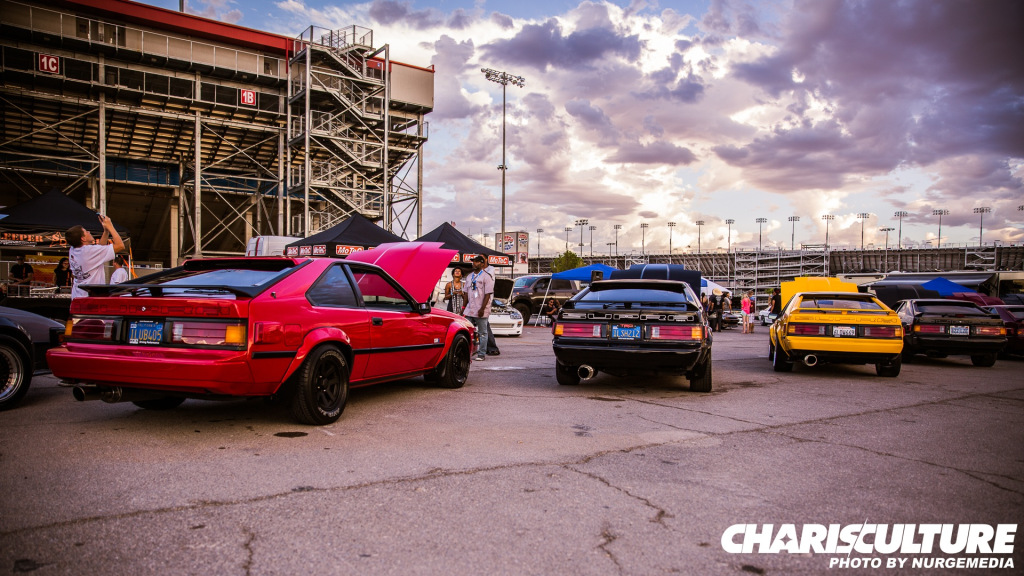 As you can see, there was a dramatic difference between the midday, scorching death sun and this nice relaxing Golden glow.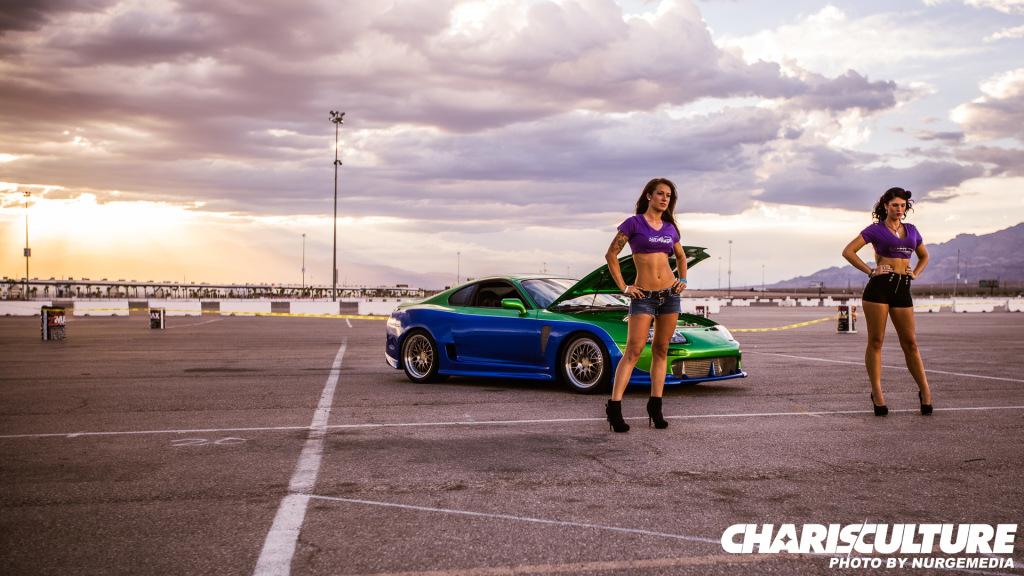 As I headed back to Steve's car, I noticed a mini photoshoot was taking place, so I joined in.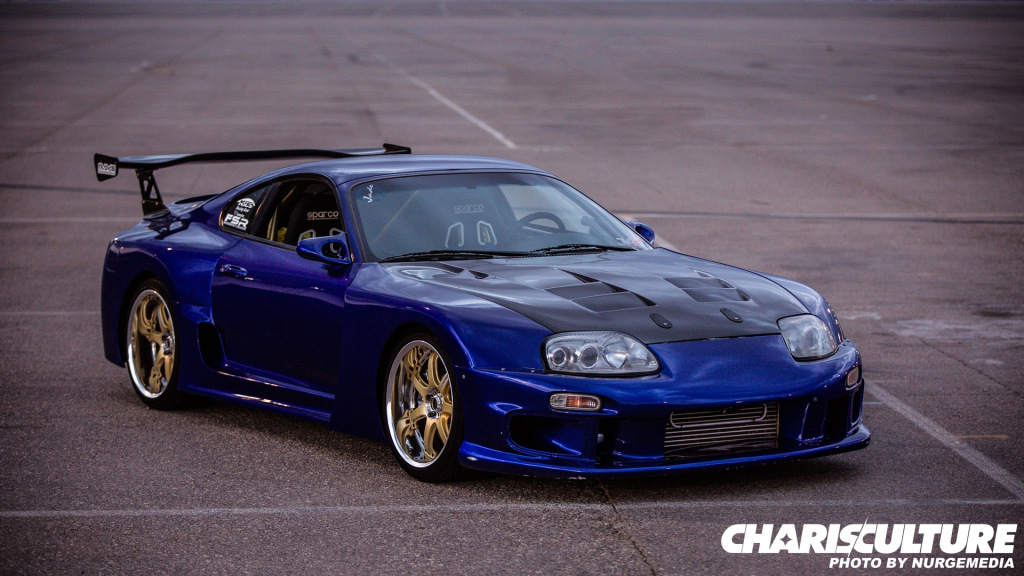 Then I figured I might as well get some time with Steve's car for some unobstructed bokehliciousness.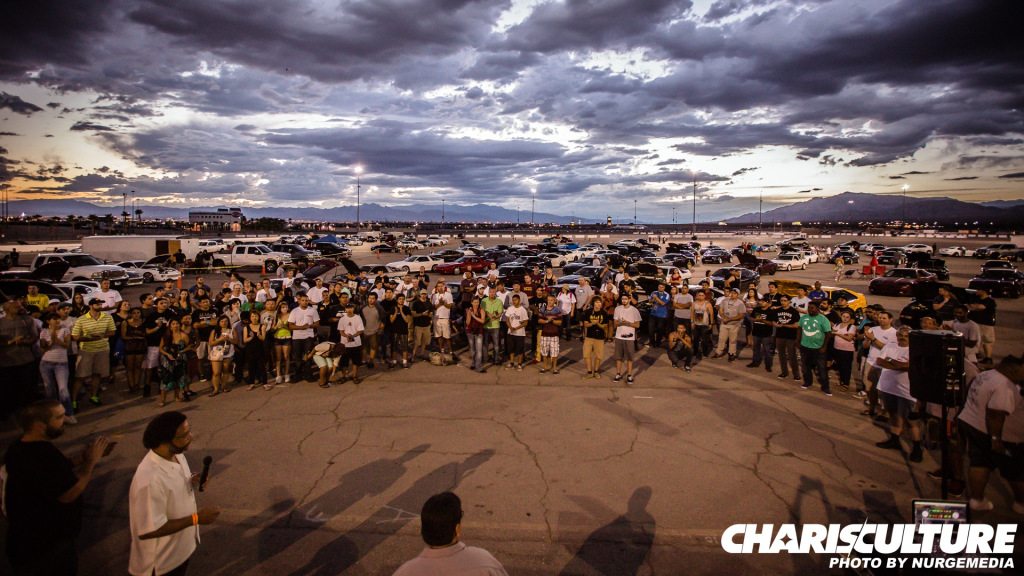 I saw an opportunity and went for it. The DJ had his truck parked right next to the awards table. I asked if I could stand in the bed of his truck and take this picture. It's no grandstand rooftop, but it will do.
As the last few awards were handed out, a light drizzle began to fall. Everyone darted to their cars to roll up windows, put on targas, etc. I, meanwhile, was running to the dragstrip tower to return my media badge! Luckily, another media person offered to return it for me while they were waiting out the rain on the last few races. I handed it off to him and bolted back to Steve's car.
I crammed into the back "seat" just as the rain started to gain momentum. I had made it in one piece, and all the gear was safe. Now for the drive back to the hotel with no A/C in the rain! That kinda sucked, but we made up for it with our fourth and final platter of nachos for dinner.
Yes, the nacho saga has come to an end, but the lower abdominal cramping it caused will haunt me for the rest of my days.