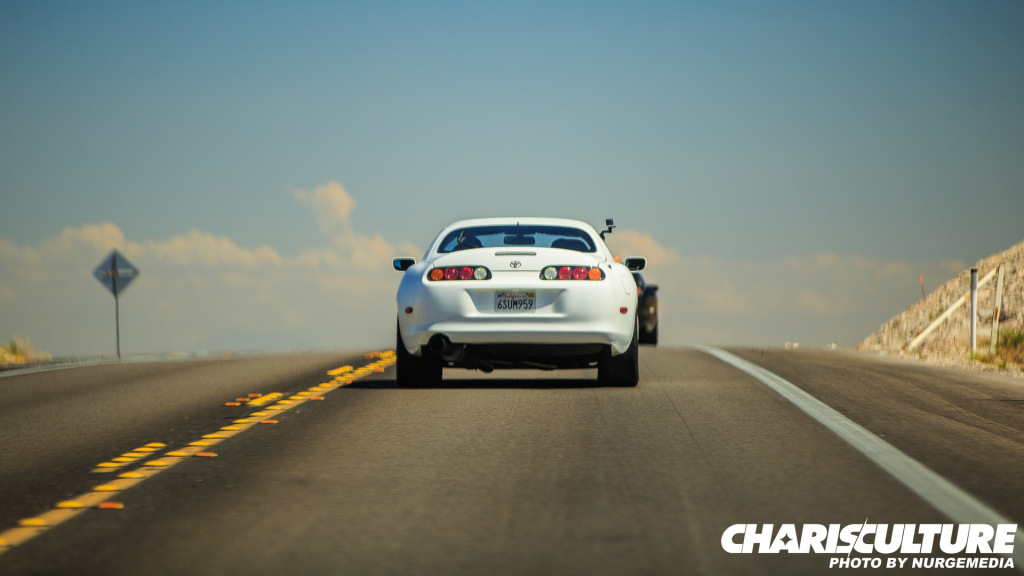 After the scenic ride, we headed to the Dyno meet. Did I mention I hadn't had breakfast? Well, I hadn't, and it was about 2pm (5pm EST if you're keeping track), and I'm starving. Javi and I found a spot and went to use the facilities. As we walked through the dyno area, there was a bevvy of American muscle just hanging out in the garage. Sadly, I did not take any pics of this as I was on the verge of dehydration.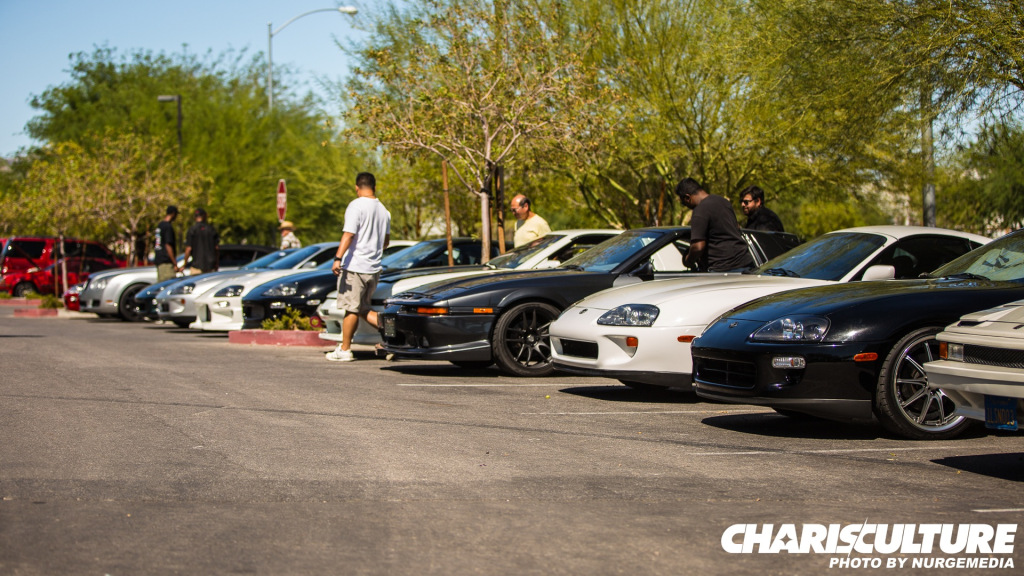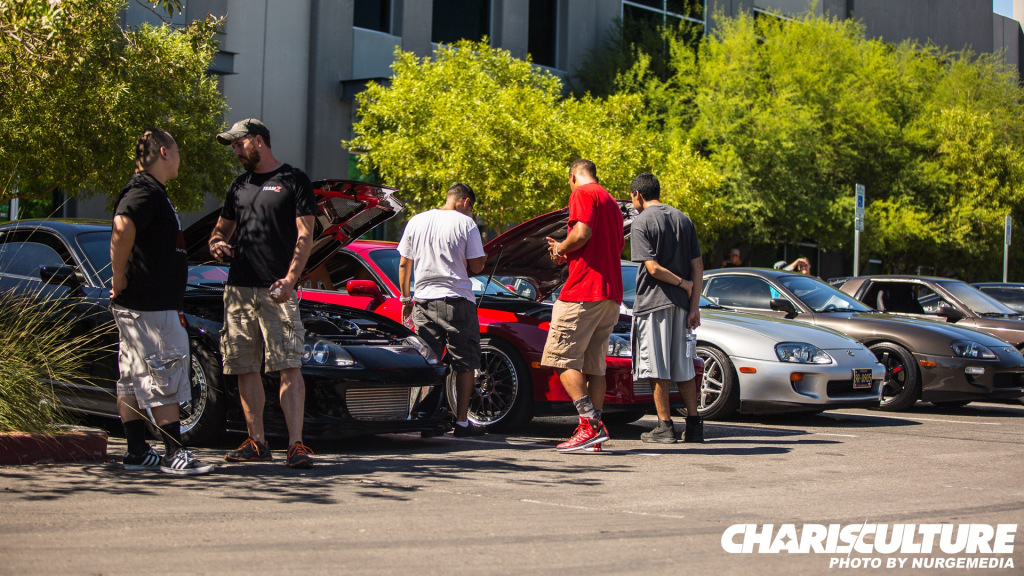 I found some water and started taking some pics again outside in the blistering desert sun.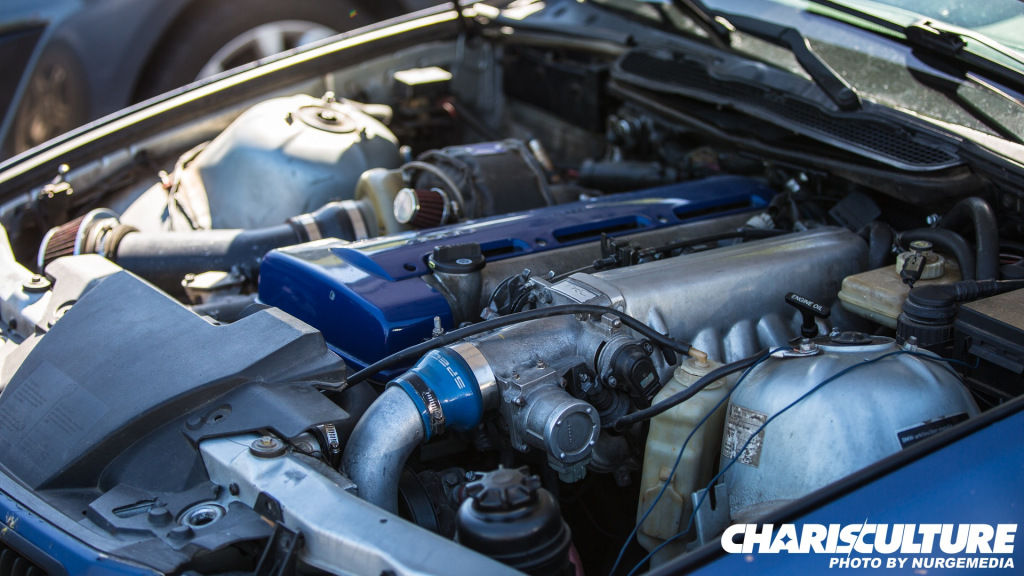 Yes, that's a 2J nestled in that M3 engine bay.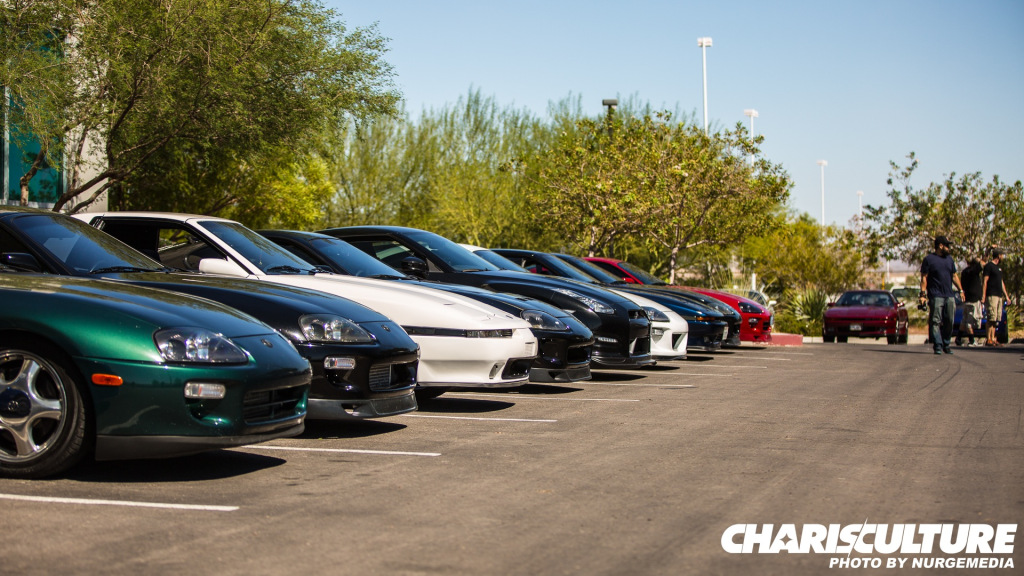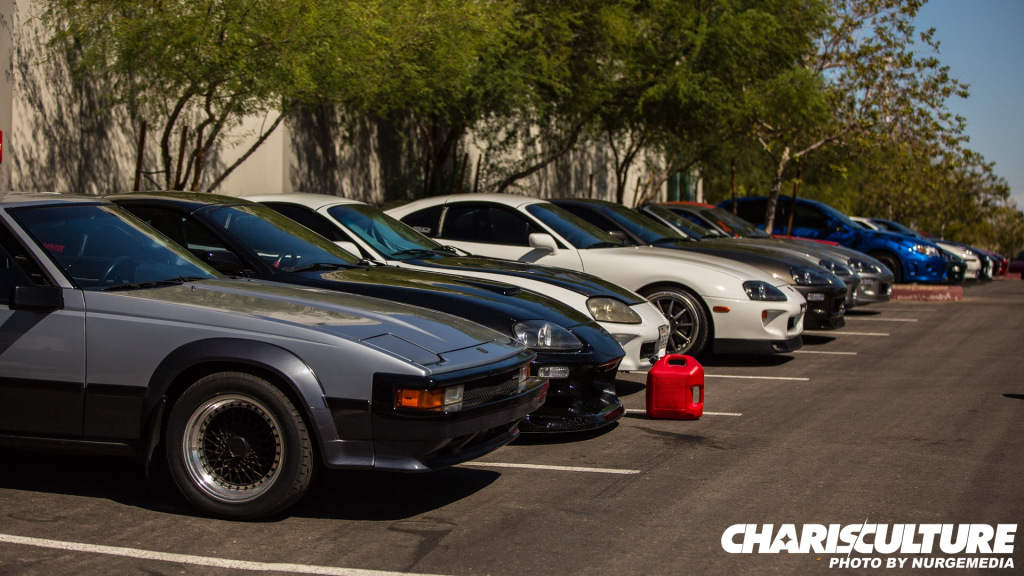 Supra after Supra. All in a line. All over the place. Everywhere,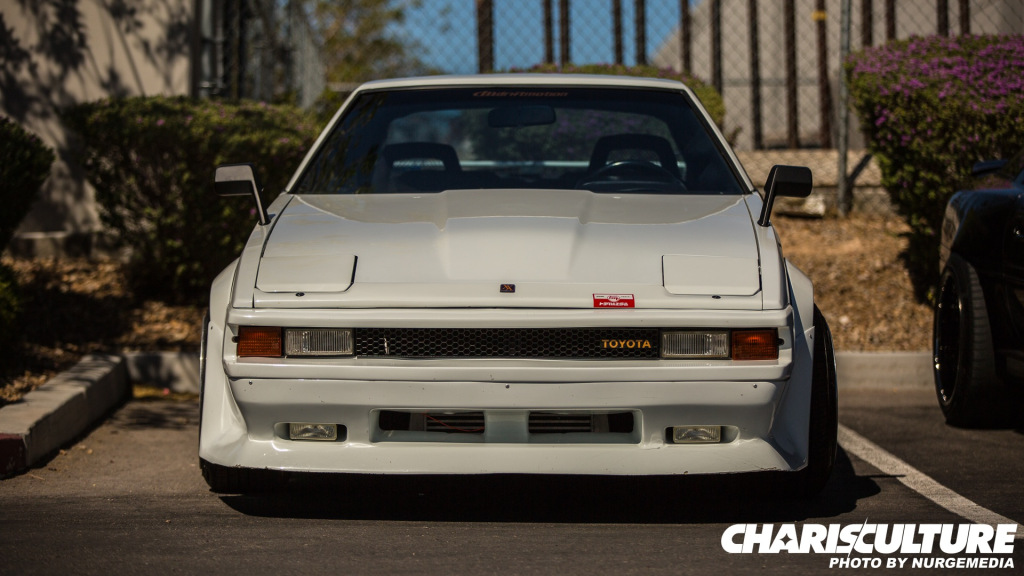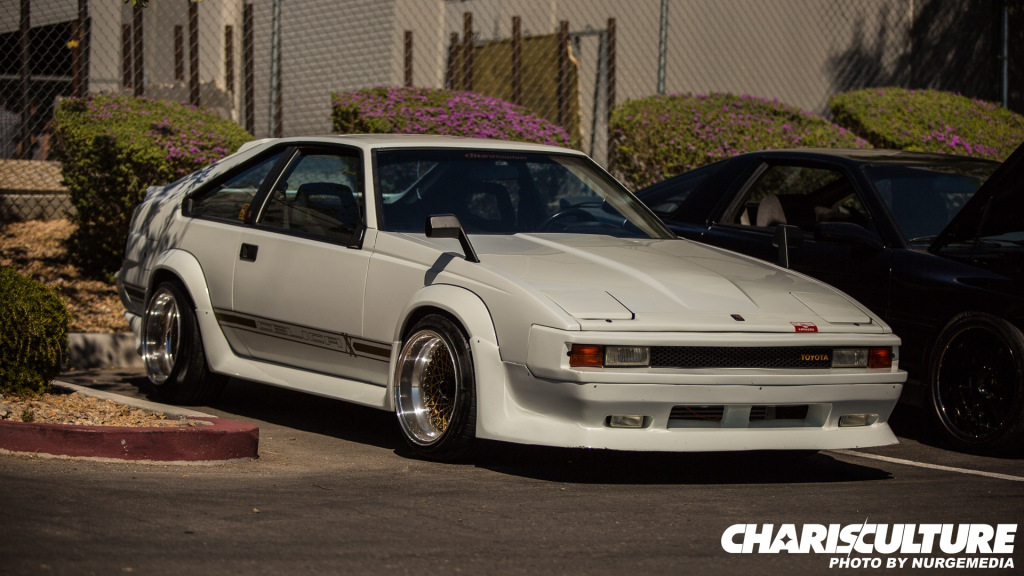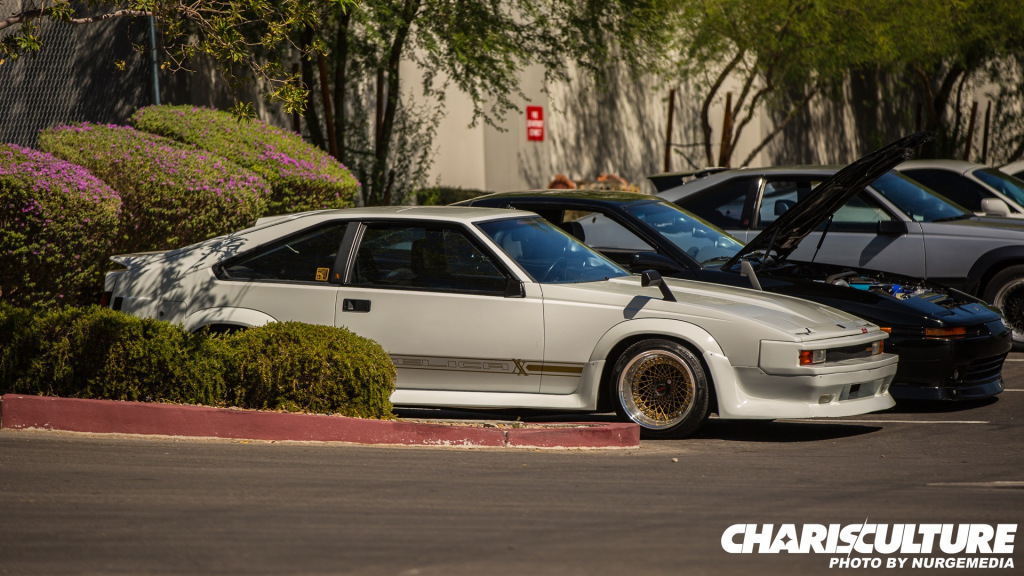 Any chance I got, I was shooting Javi's car.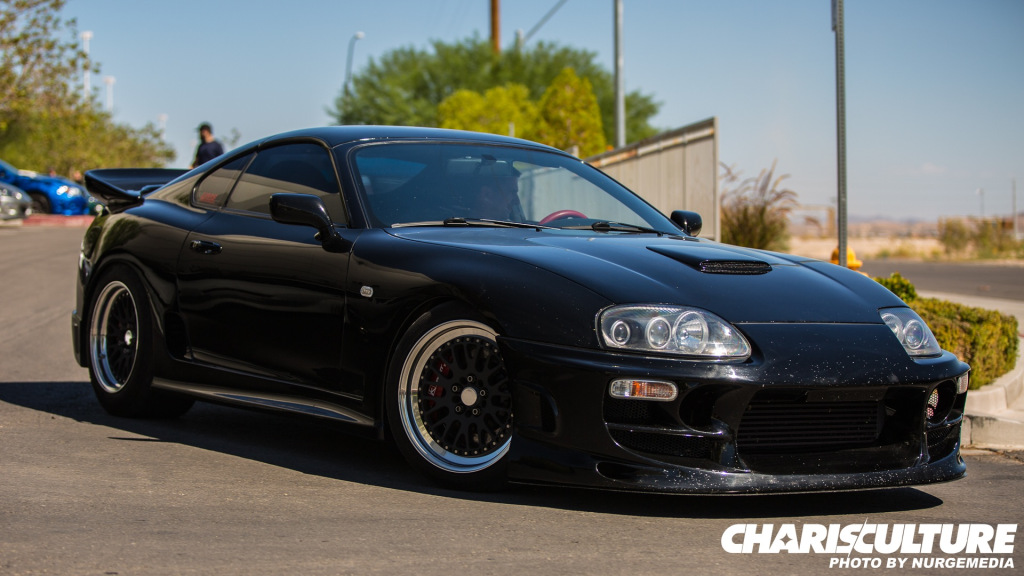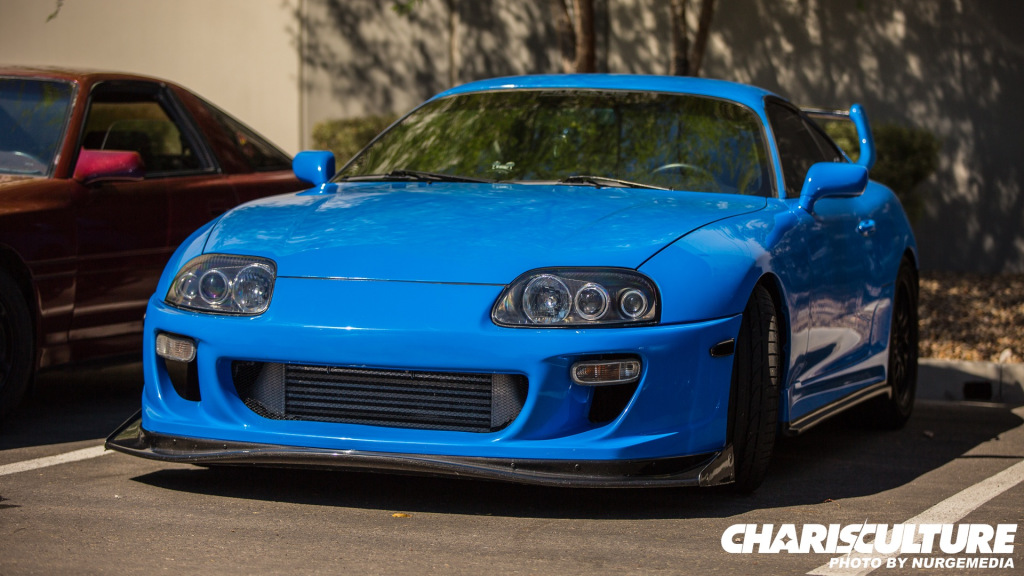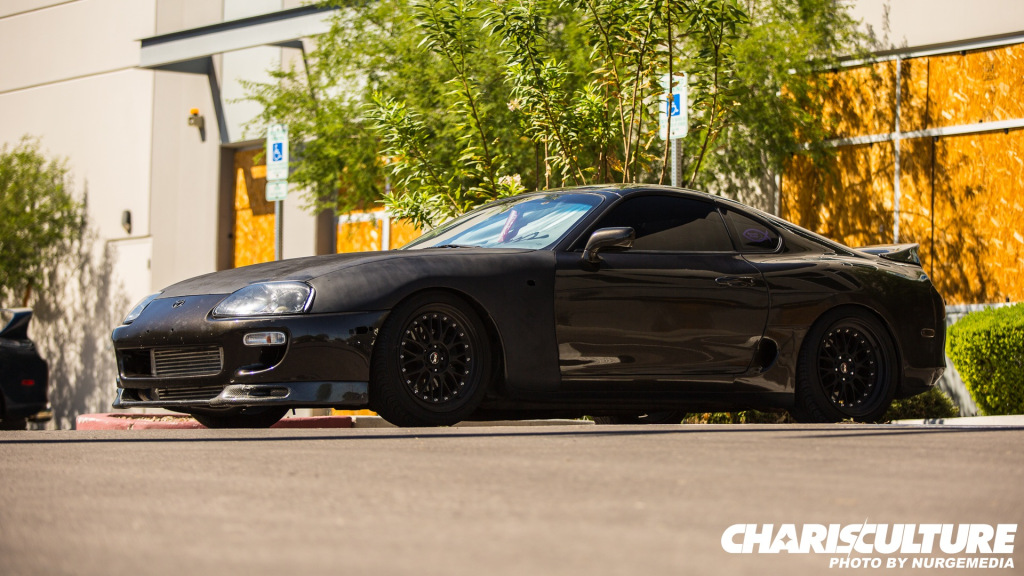 After about two hours, I met up with Steve and Harrison, and we decided to head back to the hotel to eat. There was food there, but Steve didn't register in time, so we couldn't get any. I tried to bribe the cooks, but they still said no. So, off we went into Friday Las Vegas traffic, and yes, I was crammed in the back "seat" once again.
Steve was in search of a Friday's. It made sense. I mean, it was Friday after all. Turns out, the Friday's we found was in another casino off the strip. Lucky for us, this one also wreaked of the usual casino smell: urinal cakes and cigarettes. I asked the server for the least cigarette-infested table, and he was sorry to say that no such thing exists. Well, at least we'll have nacho platter number two to keep us satisfied.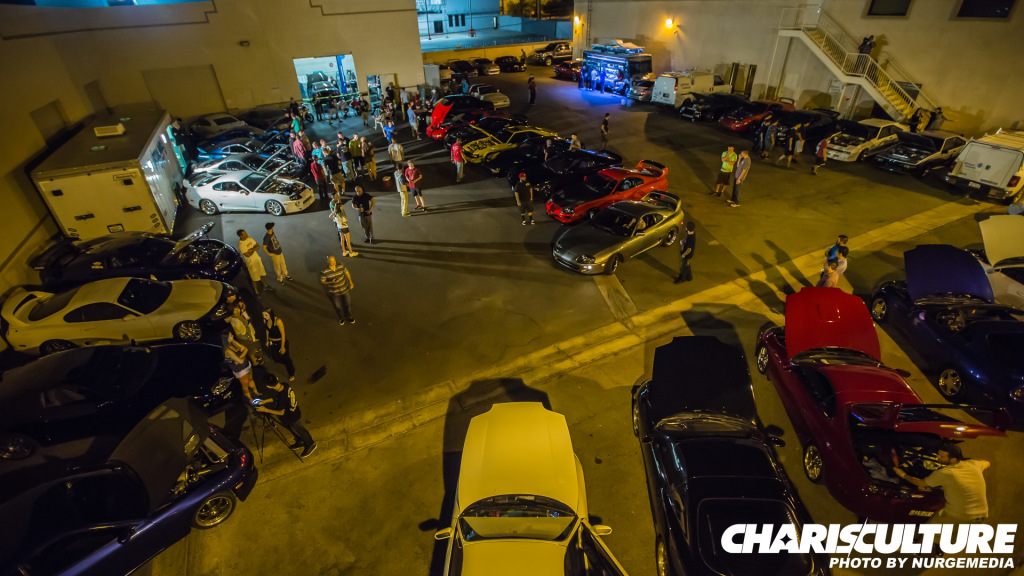 After a short nap, we head out to the pre-meet at Virtual Works. We pulled in, and it felt like we had arrived on the set of The Fast and The Furious.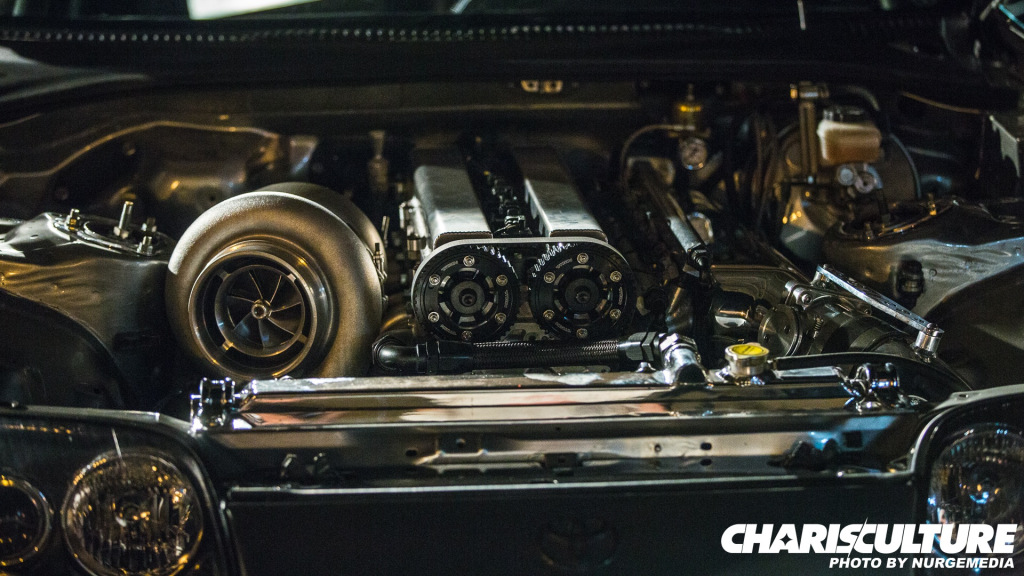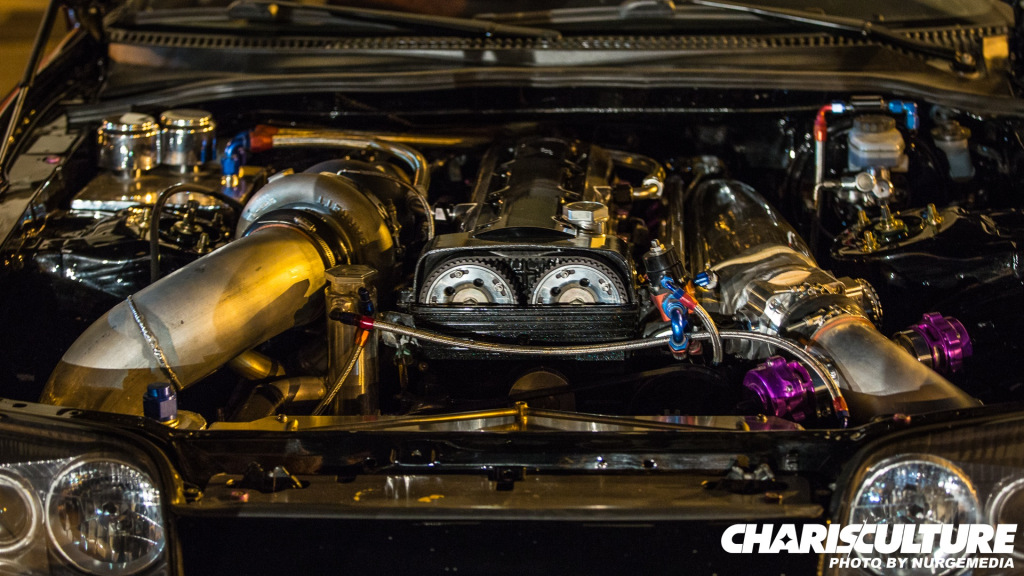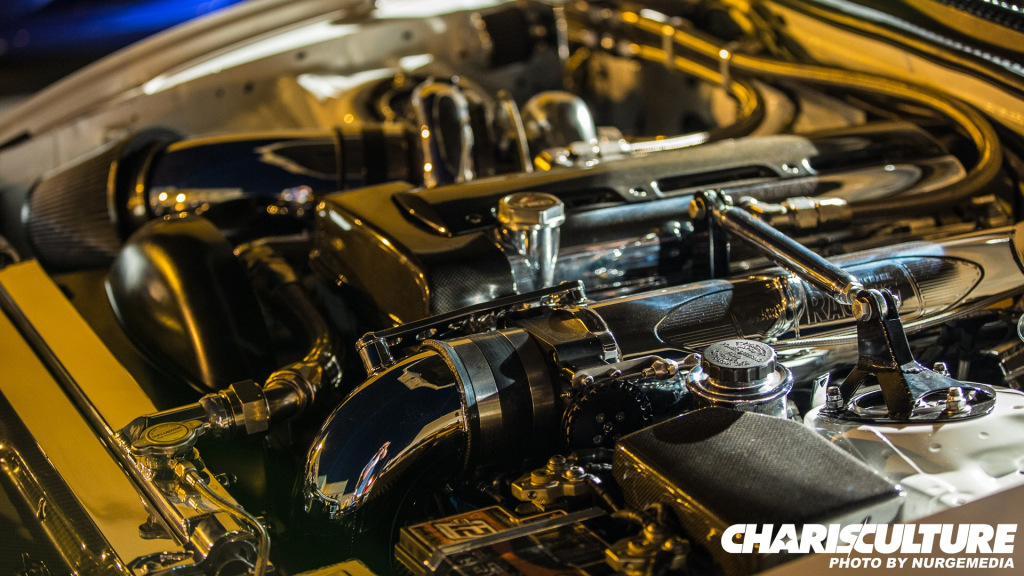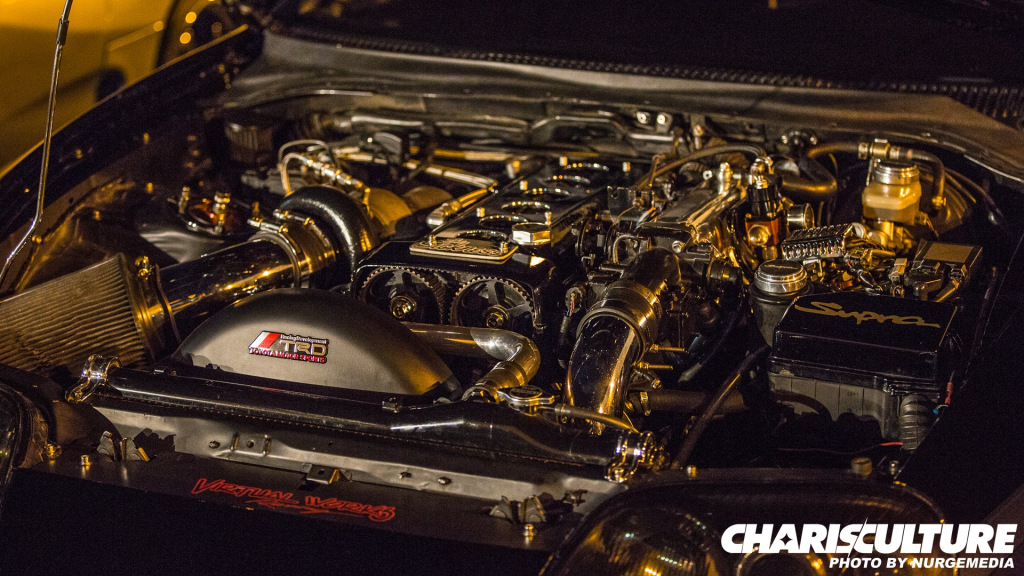 There were beastly Supras all over the place showing off their massive turbos.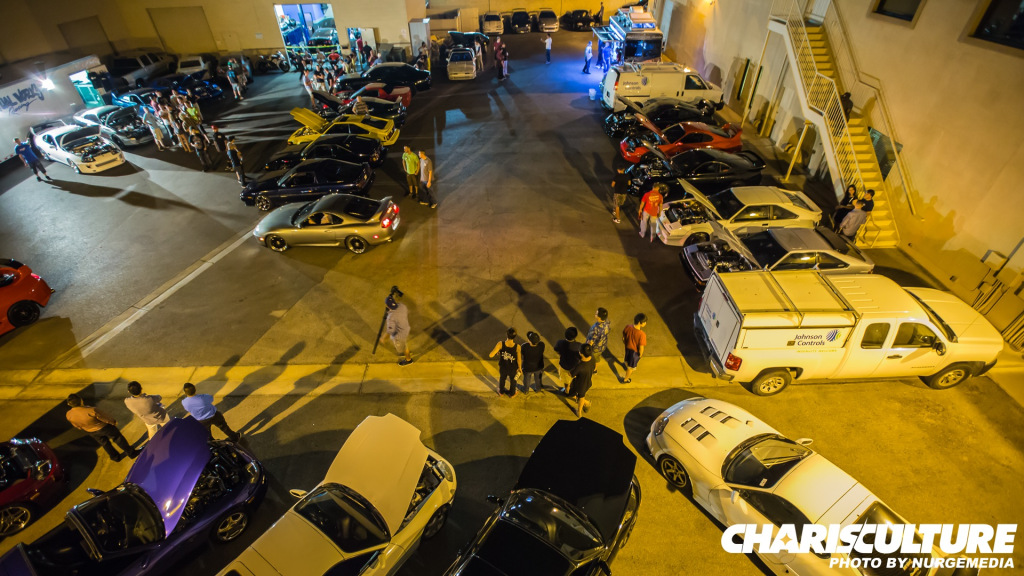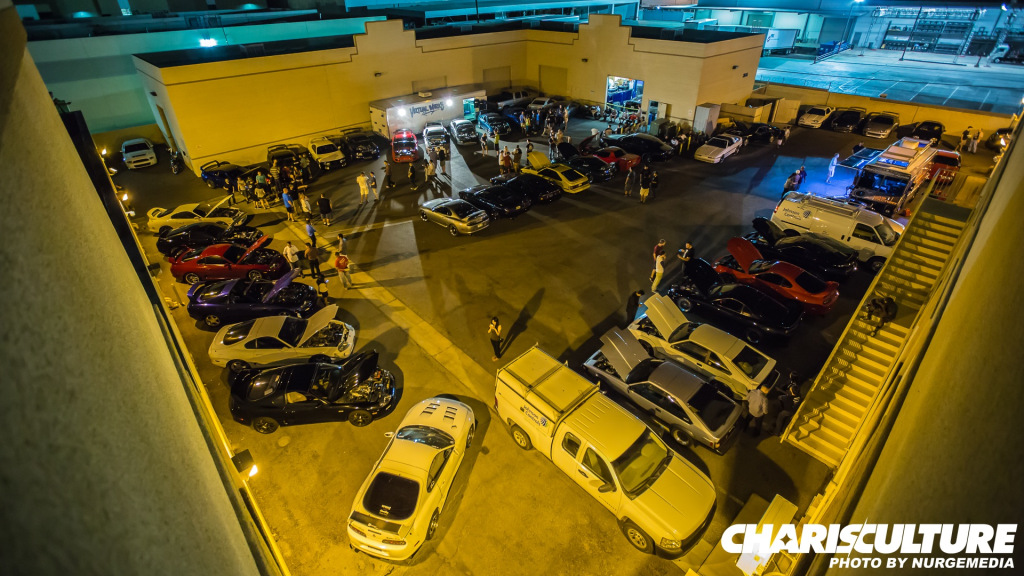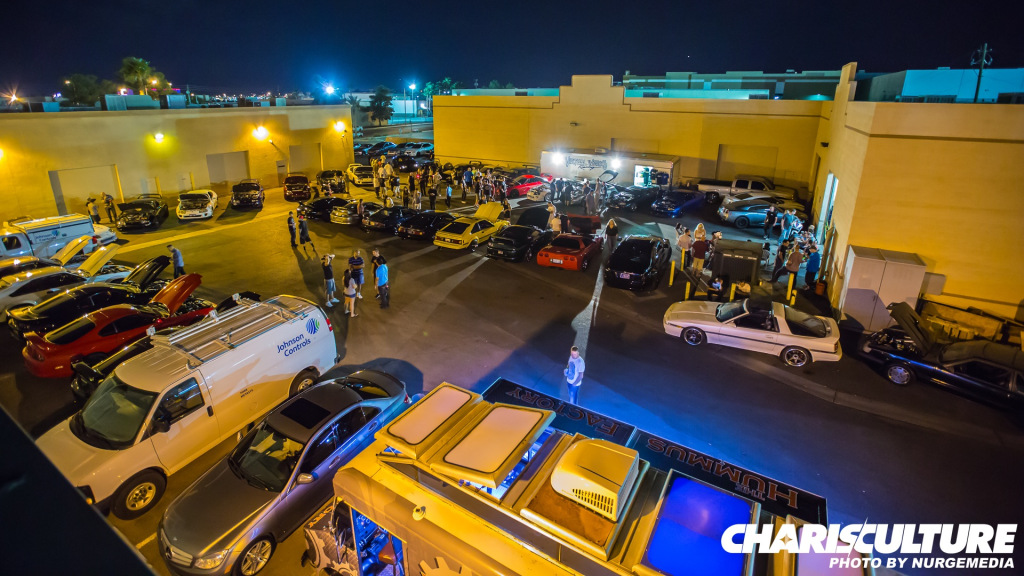 One of the Virtual Works crew invited me up to the rooftop so that I could get some nice overhead pics. Next thing I know I'm climbing ladders to three different roof tops!
We hung out for about an hour and then headed back to the hotel. It would be another evening of edits before the big Show and Shine event set for the following day.
Steve